Spread out among the mountains in western Wyoming, Teton County boasts some of the United States' most famed national parks, like Yellowstone and Grand Teton. Just south of Wyoming's beautiful mountain ranges lies the town of Jackson, the county seat with a small population of only 10,000 but a big draw for tourists worldwide.
While the two are often confused, Jackson is the town in the similarly named valley: Jackson Hole. Outdoor enthusiasts and adventurists flock to the valley's natural wonderland, but Jackson is definitely worth the visit as well. In fact, many travelers use Jackson as the diving board for their escape into the surrounding nature's embrace.
One of Wyoming's prettiest towns, Jackson's allure isn't only the majestic peaks and serene lakes in the nearby national parks. Jackson is famous for its quintessential town square, proximity to wildlife and nature, and rich history, from Native American tribes and the Lewis and Clark expedition to fur traders, mountain men, and an all-woman city government in the 1920s.
Dive into this guide to discover the endless adventures and things to do in Jackson, a town at the crossroads of the nostalgic Old West and thrilling natural wonders.
Related America's Most Scenic Road Trip: Driving Route 89, The Gateway To Seven National Parks
Top Things To Do In Jackson WY
Aerial view of Jackson Hole homes and mountains in Wyoming
A haven for outdoor enthusiasts, getting out into nature is the main attraction in Jackson. From national parks and wildlife refuges to hot springs and skiing, there's really no shortage of outdoor adventures around the iconic Old Western town.
After soaking in nature, for example, by visiting some of Wyoming's gorgeous spots for fall foliage, there are many other things to do in Jackson, like nostalgic saloons, charming town squares, and historical sites.
1
Escape To The Great Outdoors At Grand Teton National Park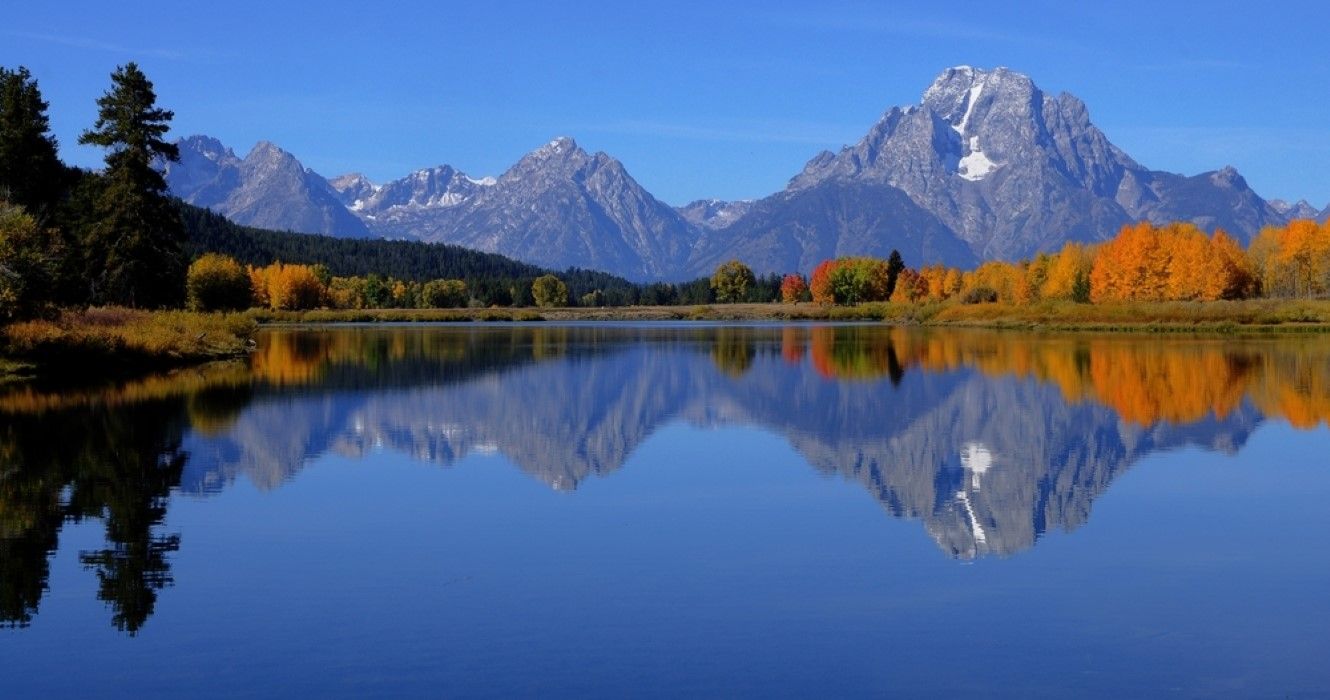 Grand Teton National Park in Autumn
Just twenty minutes north by car lies one of Jackson's greatest attractions: the sprawling Grand Teton National Park. Renowned for its stunning mountain scenery, the national park is a top tourist destination, offering quiet hiking trails through diverse flora and fauna.
Framed by the towering Grand Teton Peak and painted by the pristine Jackson Lake, there are many things to do in Grand Teton National Park, from wildlife observation to scenic float trips down the Snake River.
Park Entrance Fees: $20 per person | $35 per private vehicle
Although there is an entrance fee to enter the Grand Teton National Park, no reservations are required. Park entrance passes are valid for seven days.
2
Watch In Awe At The National Elk Refuge
Pétrin Express on
Unsplash
"">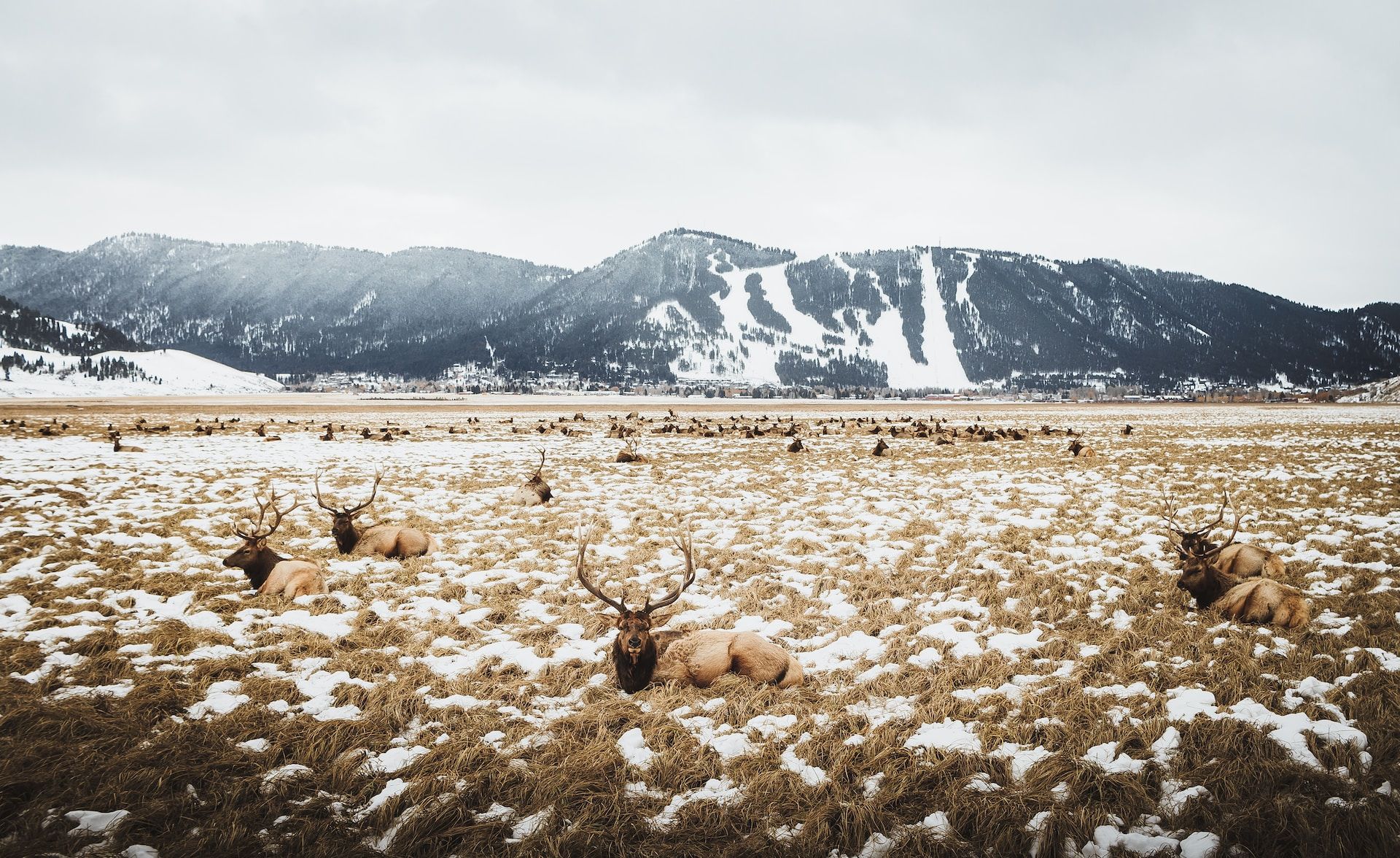 A herd of elk lounge in tall grasses and snow at the National Elk Refuge in Jackson, Wyoming
Just minutes from the town center, visiting the National Elk Refuge is one of the most unique things to do in Jackson. A haven for wildlife enthusiasts, the refuge protects not only herds of elk but also other iconic and critical species in the area, such as bison, bald eagles, wolves, and bighorn sheep.
Tourists can glimpse Wyoming's wilderness and possibly witness thousands of elk in their natural habitat at the national refuge. Strolling along the six-mile path is a great way to view the wildlife, but cycling is by far the most popular way to experience the park. The main path even branches off to other paved trails to Grand Teton National Park.
National Elk Refuge Entrance Fee: Free
3
Stroll Through Jackson Town Square
MARIOLA GROBELSKA on
Unsplash
"">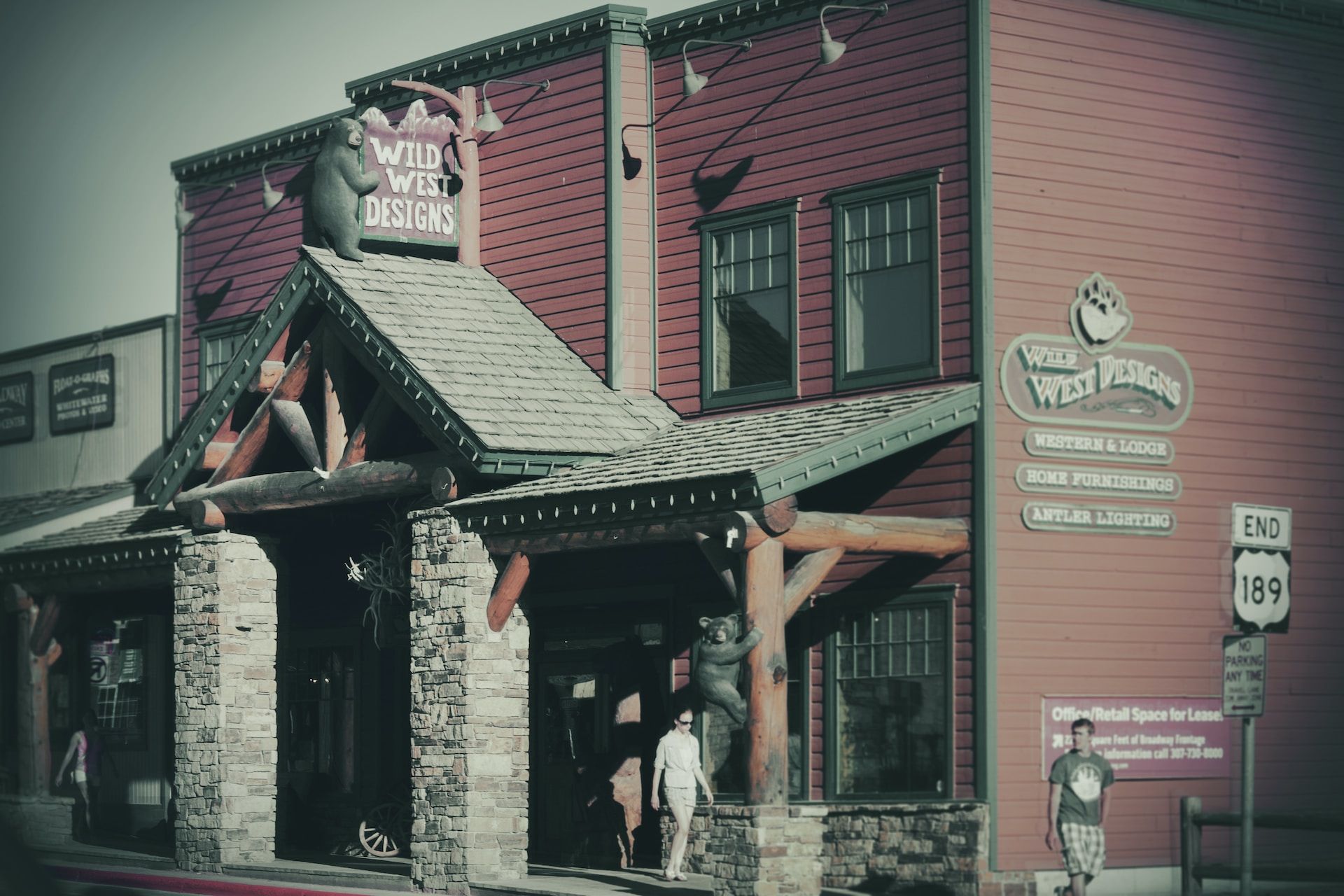 A rustic building on a street in downtown Jackson, Wyoming
No tourist can pass through the town without a visit to the must-see Jackson Town Square. Lined with shops, restaurants, and even elk antlers, the town square is an excellent breather or a great chance to do some souvenir shopping in Jackson. Strolling is free of charge, so visiting the town square is essential for budget travelers.
Iconic attractions in Jackson Town Square include:
The Four Famous Elk Antler Arches
The Jackson Veterans' Memorial
The Town Shootout
The Town Shootout happens every day (except Sundays) throughout the summer at 6 PM.
4
Hit The Slopes At Snow King Mountain
Enricokamasa, Public domain, via Wikimedia Commons"">
Male skier beside tram in Jackson Hole in Jackson Hole, Wyoming USA
From November to March, Snow King Mountain becomes a wonderful winter playground. Located directly south of town, Snow King Mountain is only one of the reasons why the Jackson Hole area is an iconic winter getaway, offering some exhilarating opportunities for skiing, snowboarding, and tubing.
Apart from these, families will also love the scenic gondola rides and Cowboy Coaster.
Winter Season: November 24th – March 24th
Hours: 9 AM – 6:30 PM | Lifts close at 4 PM on Sundays
Full-Day Rentals: Starting at $50 per person
5
Enjoy Endless Winter Sports At Teton Village
Trevor Hayes on
Unsplash
"">
Snowy Jackson Hole, Wyoming, USA
Tucked into the heart of the Rocky Mountains, there are tons of things to do in Jackson in the winter. Although a bit more ritzy and expensive, Teton Village is another one of the many famous ski resorts near the town. The resort is celebrated for its emblematic village and demanding skiing and snowboarding routes.
Teton Village may be a winter paradise, but it's also a hopping hub of nightlife options, scenic gondola rides, shopping, and rejuvenating health spas.
6
Go River Rafting Down The Snake River
Todd MacDonald on
Pixabay
"">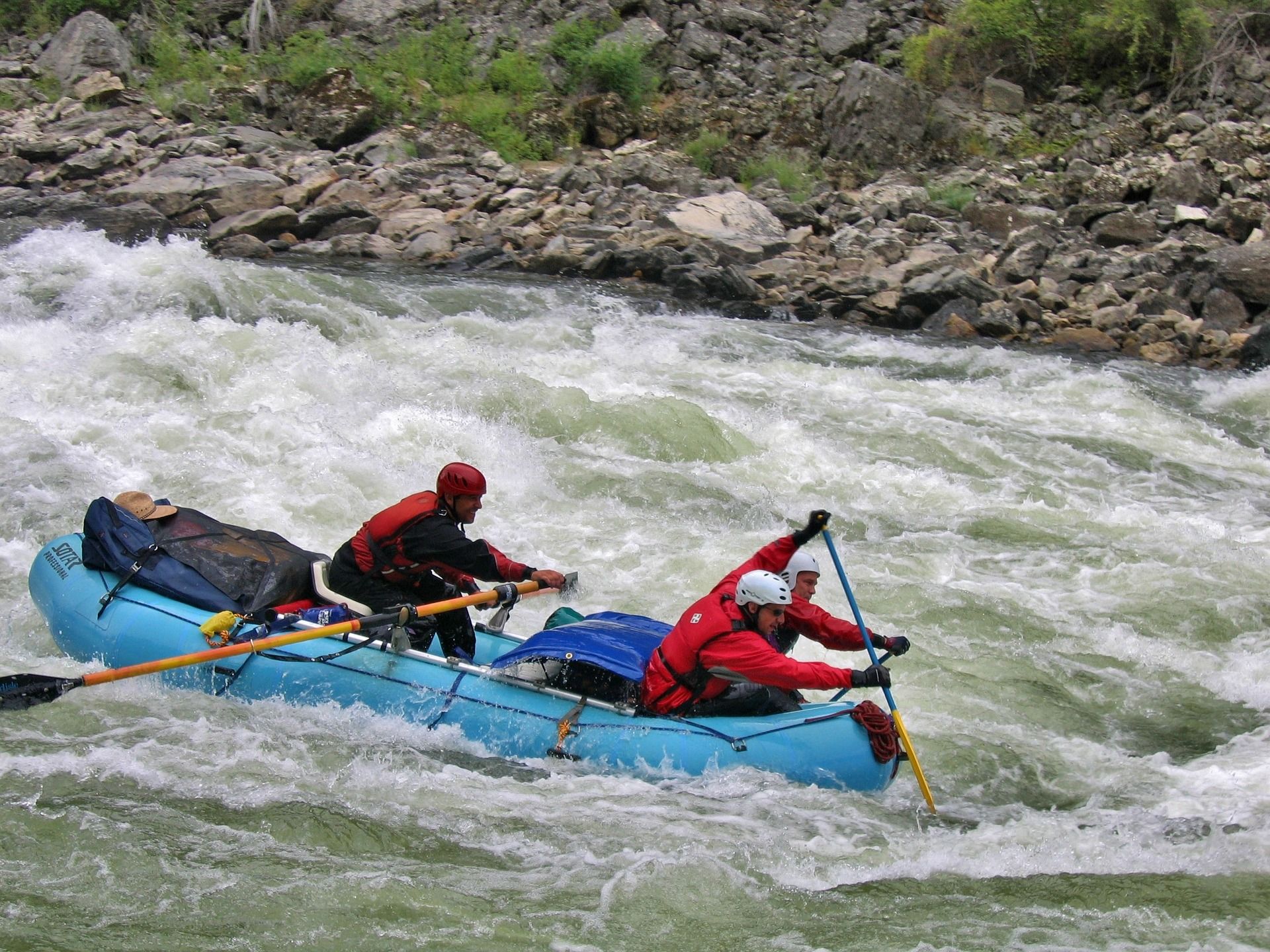 A group goes white water rafting in the Snake River in Jackson, Wyoming
Travelers shouldn't miss the opportunity to brave river rafting in the world-famous Snake River in Jackson. Depending on experience and preference, thrill seekers have two types of river rafting to choose from:
Scenic Float Trips: Perfect for families or leisurely travelers, some laid-back cruises pass through Grand Teton National Park and even offer dinner experiences.
White Water River Rafting: For the more adventurous, these excursions brave the white waters and falls of the Snake River. The rapids on the renowned river are class three on a scale of one to five.
Visitors ready to accept the challenge can book an excursion with Jackson Hole Whitewater or from one of many rafting companies in the area.
Prices for the river rafting trips start from $100 per adult and can take anywhere from two to four hours.
Related 10 Things To Do In Idaho Falls: Complete Guide To This Scenic Snake River City
7
Visit The Silver Dollar Bar
Karsten Winegeart on
Unsplash
"">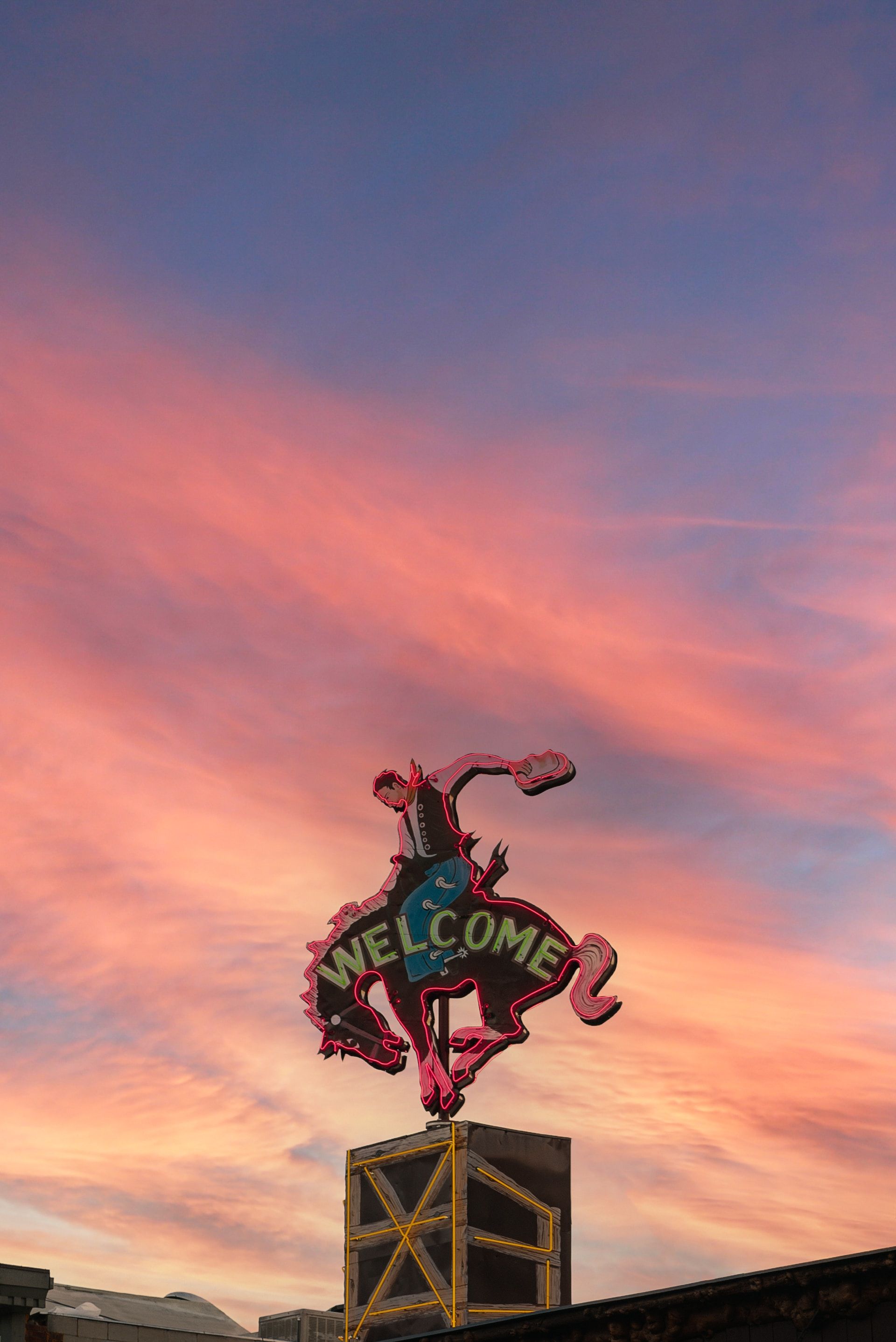 A sign depicting a cowboy on his horse welcoming visitors to the Jackson Hole Rodeo
America overflows with charming small towns with iconic roadside attractions, restaurants, and shops. One of the main stops in Jackson, the Silver Dollar Bar stands proudly in this lineup.
Named because of the 2,000 silver dollars adorning the walls, the Silver Dollar Bar is part of the historic Wort Hotel, an English-Tudor-style building distinct from the town's typical Old West style.
Visitors can spend a night at the hotel or grab a drink after a day of exploring the great outdoors.
Hours: Daily, 7 AM – 11 PM
Cost: $$
Address: 50 Glenwood St, Jackson, WY
Customers Love: Elk Sliders | Buffalo Burgers | Smoked Trout
8
Drink Up At The Million Dollar Cowboy Bar
Glenna Haug on
Unsplash
"">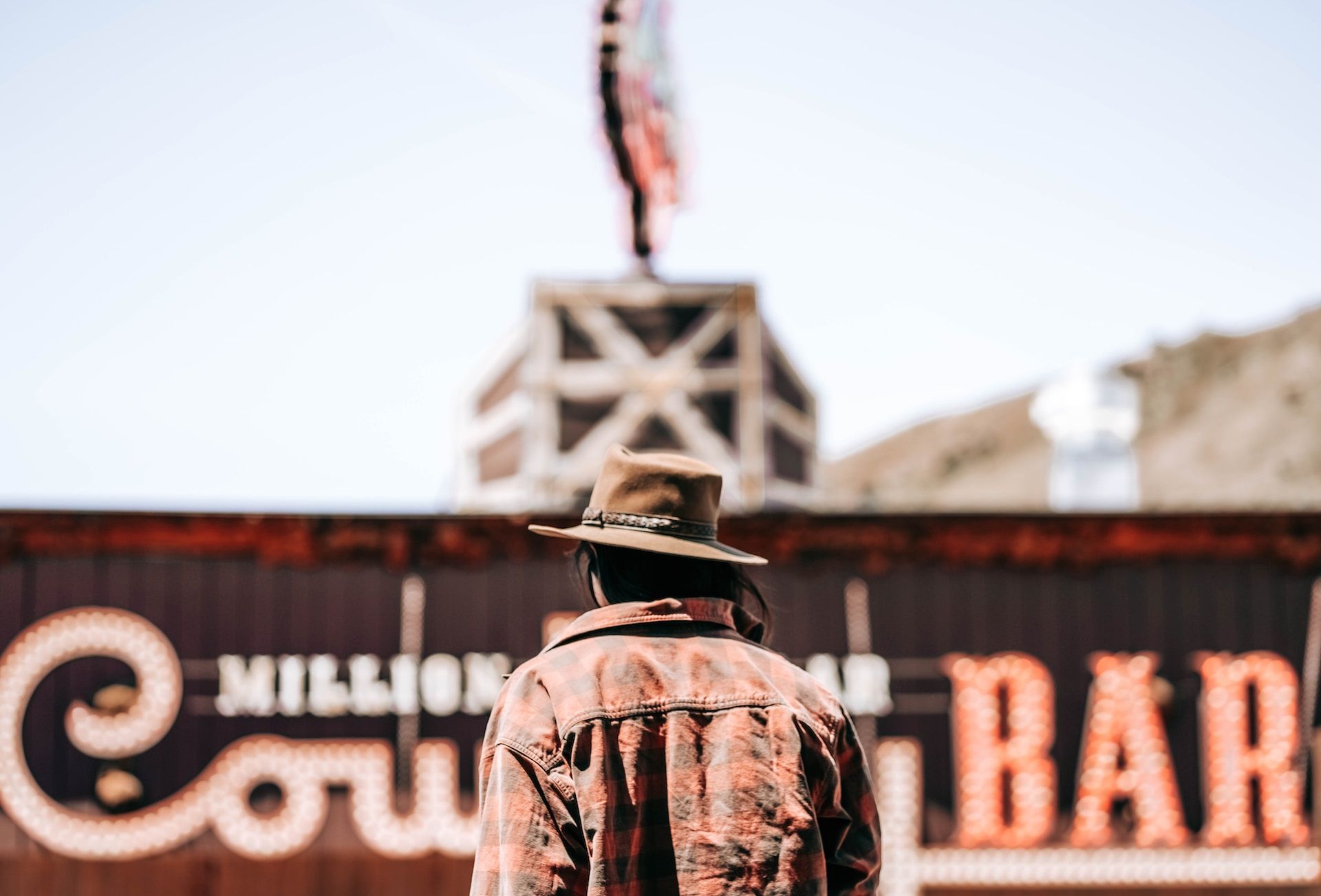 A man stands in front of the famous Cowboy Bar in Jackson, Wyoming
Even if it's small, Jackson still has opportunities for an afternoon or night of bar-hopping. After the Silver Dollar, visitors can stop at the iconic Million Dollar Bar. Crowned by a bucking bronco, the Million Dollar Bar is one of Jackson's must-see sites and most emblematic buildings.
Take a peek inside and sit on one of the bar-side saddles, soak in the Old Western decor, or chow down on a meal at the steakhouse.
Steakhouse Hours: Daily, 5 PM – 10 PM
Cost: $$
Address: 25 N Cache St, Jackson, WY
Customers Love: Pool Tables | Steakhouse | Elk Tenderloins
9
Take A Photo Of The T.A. Moulton Barn
n "" data-modal-id="single-image-modal" data-modal-container-id="single-image-modal-container" data-img-caption=""
nPhoto by
Cora Leach
on
Unsplash
"">
Historic Mormon Row barns in Jackson, WY.
 
In the 1890s, Mormons from Salt Lake City moved south and established homesteads to support their expanding community. Sheltered from the harshest weather by mountains and attracted by the fertile soils, they founded Mormon Row near Jackson, Wyoming.
Today, one of the most picturesque testaments to Mormon Row is the T.A. Moulton Barn.
Just 30 minutes north of town, the T.A. Moulton Barn is an essential stop for tourists worldwide for its incredible photogenic appeal set against the Teton Mountain Range in the background.
History buffs will love to learn that they can also see other homesteads and windmills that remain intact from Mormon Row while road-tripping around Jackson, Wyoming.
10
Soak In The Granite Hot Springs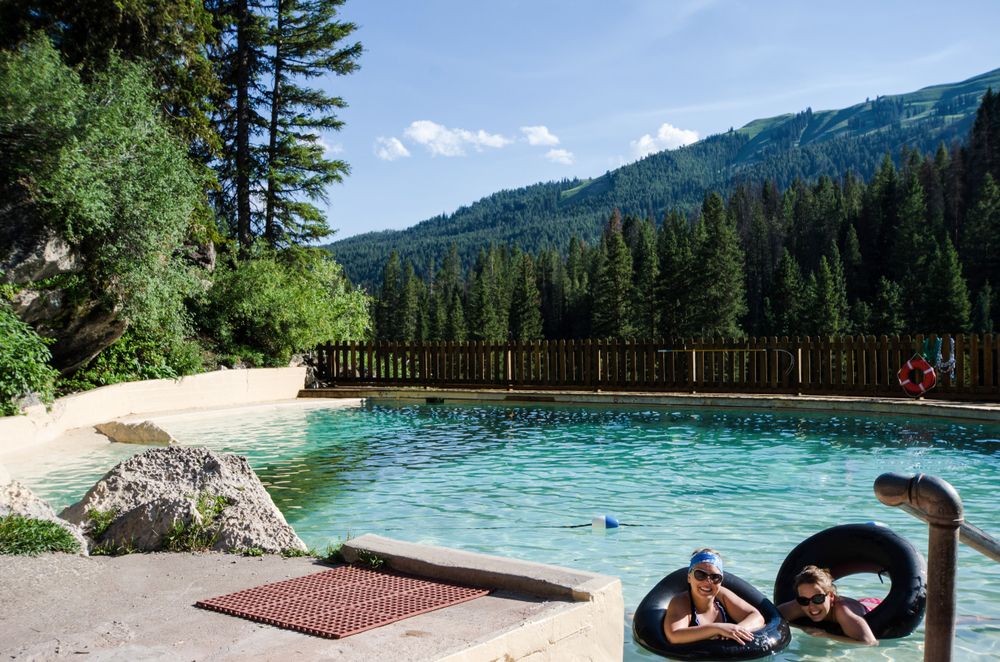 People enjoying Granite Creek Hot Springs in Jackson, Wyoming, USA
Just an hour south of town, soaking in the Granite Hot Springs is one of many cheap things to do around Jackson. The concrete pool along the Granite Creek rests among spruces, pines, and fir forests.
The recreational site features many things travelers may not know they can do around Jackson Hole, such as picnicking, a campground, and a short hiking trail to Granite Falls.
A small fee is charged to enter the Granite Hot Springs, and although it's open year-round, the site is only accessible by bike, snowmobiling, skiing, or dog sledding in the winter.
Hours: Summer Hours, Late May – Late October | Daily, 10 AM – 7 PM | Winter Hours, until 4 PM
Cost Of Admission: $8 per adult | $5 per child
Related 10 Hidden Hot Springs That Are The Perfect Destination For Winter
11
Where To Eat In Jackson, Wyoming
Joel Holland on
Unsplash
"">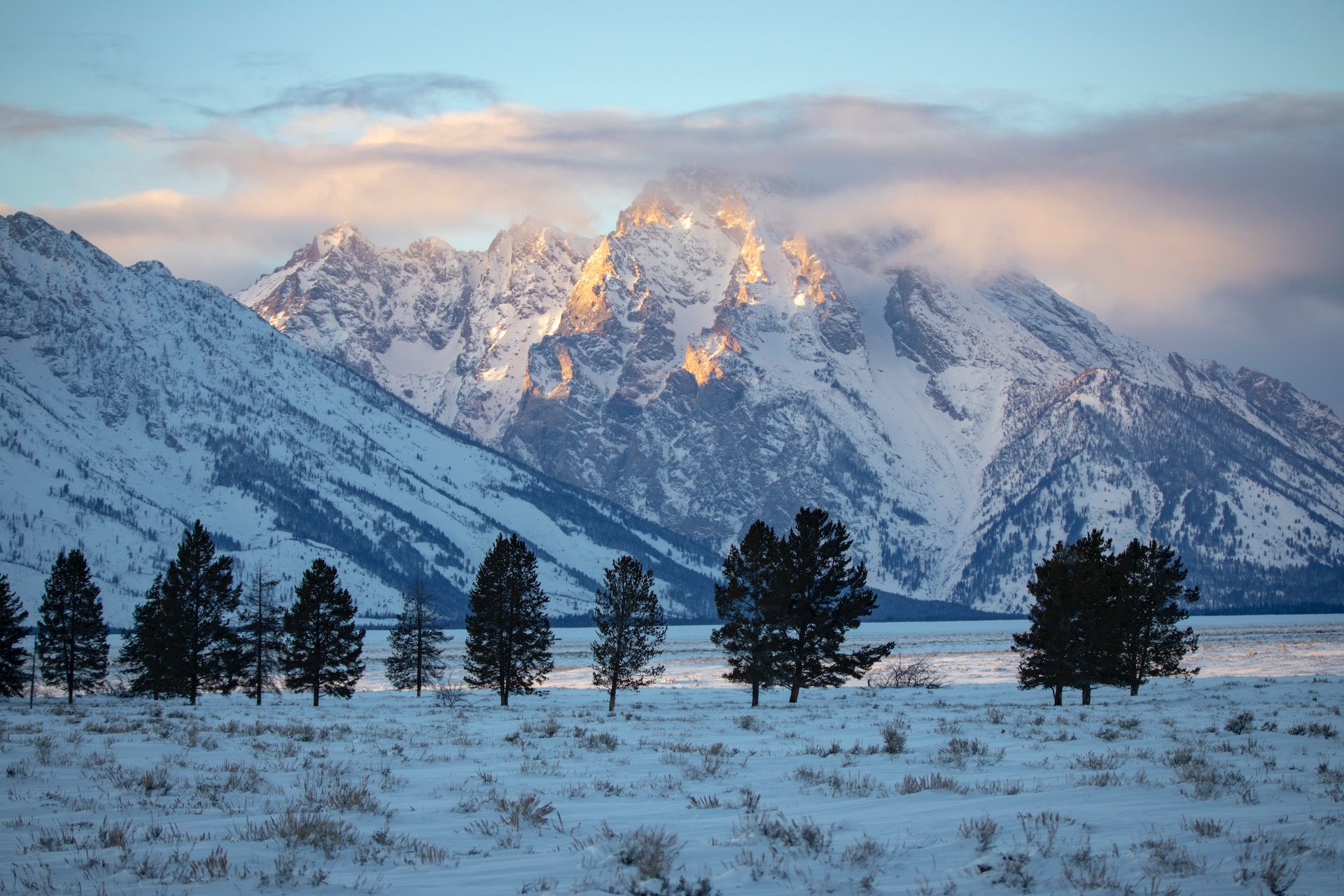 Snowy landscape and mountains in Grand Teton National Park, Jackson Hole, USA
Getting outdoors isn't the only way to experience a new travel destination. Trying some of the local grub is an essential part of every vacation, and for a small town, Jackson offers a lot of big flavors.
From casual family meals and traditional American diners to fine dining experiences, foodies will find plenty of restaurants in Jackson.
Breakfast Spots
Hours: Daily, 7 AM – 3 PM
Cost: $
Address: 145 W Pearl Ave, Jackson, WY
Recommended: Lox Bagel | Honey Walnut Cream Cheese | Latte
Hours: Saturdays, 7 AM – 6 PM | Sundays, 7 AM – 5 PM
Cost: $$
Address: 145 E Broadway Ave, Jackson, WY
Recommended: Omelets | Croque Madame | Kouign-Amann
Lunch Locations
Hours: Daily, 6:30 AM – 2 PM | Sundays, 6:30 AM – 1:30 PM
Cost: $
Address: 740 W Broadway, Jackson, WY
Customers Love: Corned Beef | Reuben | Chicken-fried Steak
Hours: Daily 11:30 AM – 9 PM
Cost: $$
Address: 160 N Cache St, Jackson, WY
Customers Love: Fried Eggs | Bison Burger | Chipotle Sauce
Dinner Restaurants
Hours: Daily, 6:30 AM – 9 PM
Cost: $$
Address: 100 Flat Creek Dr, Jackson, WY
Recommended: Smoked Idaho Trout | Buttermilk Pie | Salad Bar
Hours: Monday – Thursday, 11 AM – 9 PM | Sundays, 3 PM – 9 PM | Closed Fridays & Saturdays
Cost: $$
Address: 340 W Broadway, Jackson, WY
Recommended: Stir-Fried Noodles | Miso Soup | Udon
Drinks
Hours: Daily, 11 AM – 10 PM
Cost: $$
Address: 265 S Millward St, Jackson, WY
Customers Love: Happy Hour | IPAs | Lagers
Hours: Daily, 10 AM – 10 PM
Cost: $$
Address: 200 W Broadway, Jackson, WY
Customers Love: Happy Hour | Wines
12
Where To Stay In Jackson, Wyoming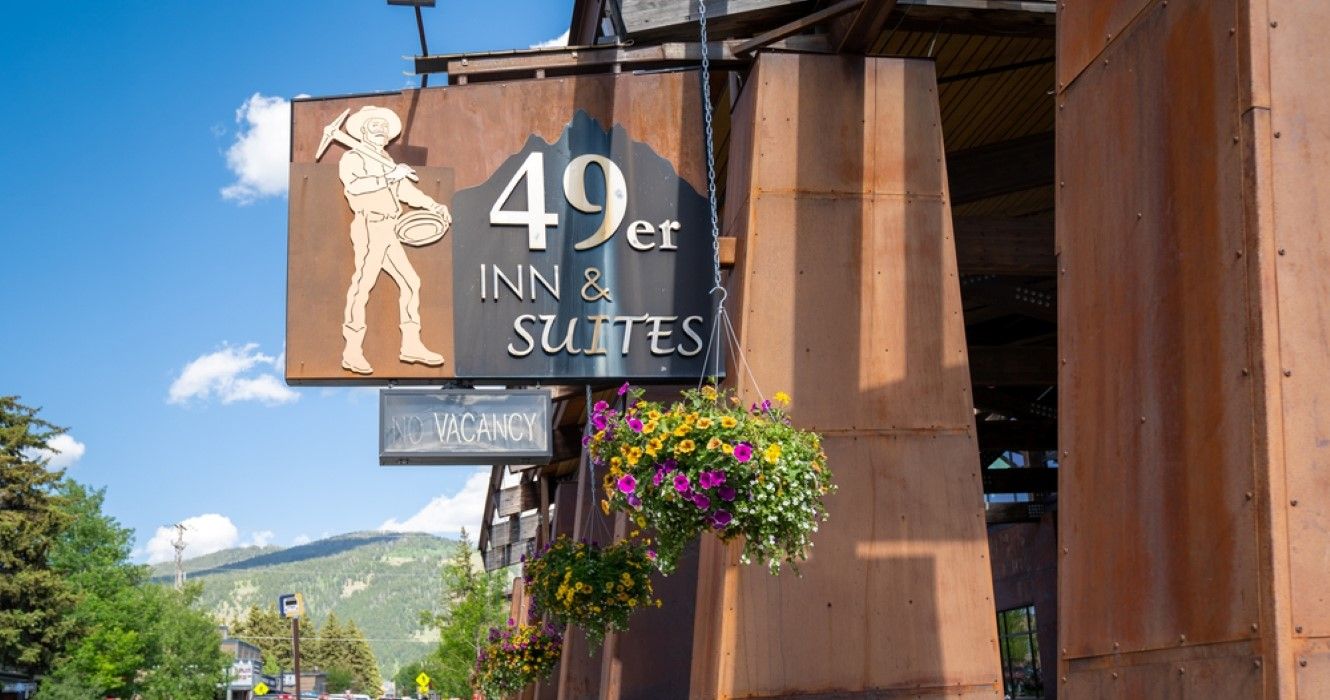 49er Inn and Suites hotel, Jackson Hole, Wyoming
From family-friendly hotels to cozy cabins and swanky resorts, visitors can find a wide range of accommodations in Jackson. Staying around Jackson tends to lean on the more expensive side, so travelers should plan well in advance.
Alternatively, travelers can check out some of these affordable hostels in Jackson Hole.
Luxury Stays
Prices From: $380 per night
Amenities: Fitness Center | Restaurant | Bar
Prices From: $290 per night
Amenities: Outdoor Pool | Spa | Fitness Center
Mid-tier Stays
Prices From: $120 per night
Amenities: Free Parking | Continental Breakfast | Group Ski Discounted Rates
Prices From: $170 per night
Amenities: Patio | Fireplaces | Free Parking
Related These Are The Best 10 Places To Stay In Jackson Hole, Wyoming
Budget-friendly Stays
Prices From: $75 per night
Amenities: Adults Only | Bar | Restaurant
Prices From: $115 per night
Amenities: Free Parking | Continental Breakfast
13
Best Time To Go To Jackson, Wyoming
A wooden street sign in front of a restaurant in Jackson, Wyoming
Wondering what's the best time of year to visit Jackson? The answer is anytime! Each season caters differently to tourists, meaning the most important question is what one wants to do and what to see.
Seasons are distinct, and temperatures vary wildly in Jackson's humid continental climate, meaning activities range from swimming and hiking to skiing and sleigh rides.
Best Time To Visit: Summer
Temperatures: Highs in the 60s and 70s to lows in the 40s
Summer
Outdoor enthusiasts rejoice because Jackson is the perfect summer destination. Temperatures are warm enough for rafting and water sports but cool enough to make hiking and other land activities comfortable and enjoyable.
Summers tend to be busy and get crowded in Jackson. Accommodations become scarce, and rates increase as children are out of school and families take their vacations, so travelers should plan well in advance.
Spring
Spring is a great season to visit Jackson to save some money and experience the area before the crowded summer months. Plus, the wildlife is most active as it crawls out of hibernation, with plenty of baby animals to spot during excursions.
The area experiences the most rainfall from March to May, meaning travelers may have to spend some dreary days indoors. Nevertheless, temperatures are comfortable enough in the spring for hikes and outdoor activities.
Fall
Stunning fall foliage throughout Yellowstone and Grand Teton National Parks isn't the only reason to visit Jackson in the fall.
Temperatures are still warm enough for hiking and river rafting excursions throughout October, while the summer crowds have dispersed, and precipitation is less likely than in the spring.
Winter
Jackson boasts a long winter season and receives well over the national average for snowfall. Apart from all the festive things to experience in Jackson Hole during Christmas, tourists flock to the powdery slopes at Teton Village and Snow King Mountain.
Be sure to book ahead of time to beat the rush of last-minute weekend skiers.
14
Best Ways To Get Around Jackson, Wyoming
Karsten Winegeart on
Unsplash
"">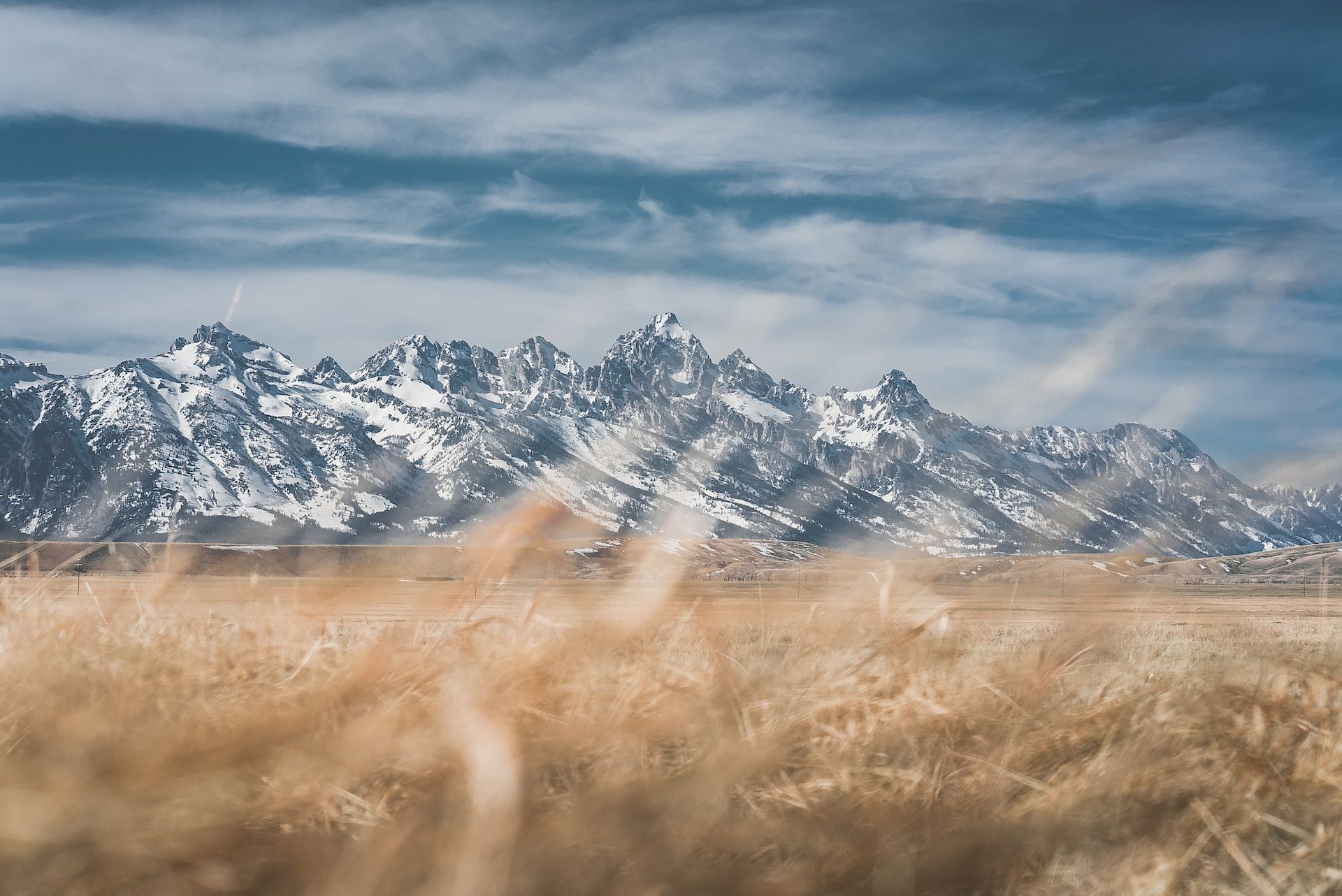 The Tetons, Jackson Hole, Wyoming, USA
Getting around Jackson really requires a set of wheels, but there are some alternatives in certain seasons.
By Car
Taking the car is the most convenient way to explore Jackson and get from point A to point B on one's own time and independence. Jackson rests at the intersection of Wyoming's highways 22 and 191, which branch into several smaller highways leading to national parks and ski resorts.
Road trippers should be cautious of icy driving conditions in the winter.
Going around Jackson by car allows travelers to seamlessly arrive at their destinations, whether to take hiking routes in the national parks or biking trails from the National Elk Wildlife Refuge. Visitors can also rent a car from several companies in Jackson.
Winter travelers should know that parking at Teton Village runs on a first-come, first-serve basis. The Village Road Transit Center is seven miles away and offers free parking and shuttle services to the village, while the parking lots at the resort start at about $18 per day.
Public Transportation
Teton County also offers extensive public buses and an airport shuttle from the Jackson Hole Airport. The START buses provide transportation within Jackson and between Jackson, Teton Village, and surrounding communities in Idaho and Wyoming.
Hours Of Operation: Buses run frequently throughout the summer and winter months
Cost Of Ride: $1 – $3, depending on pick-up and drop-off locations
In addition, Teton County started a new initiative to conveniently transport visitors to and from the Jackson Hole Airport, with various stops throughout Jackson.
Hours Of Operation: Daily, 5 AM – 9 PM
Cost Of Ride: $10 per adult
Related Traveling From Idaho? This State Is The Best Road Trip Destination
15
Tips To Know When Visiting Jackson, Wyoming
n "" data-modal-id="single-image-modal" data-modal-container-id="single-image-modal-container" data-img-caption=""Photo by
Aleesha Wood
on
Unsplash
"">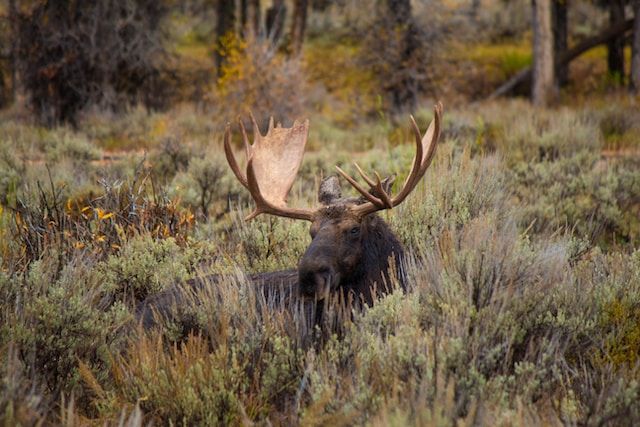 A moose in Jackson Hole, Wyoming, USA
 
No matter the season, travelers should pack several layers when visiting Jackson. Unpredictable weather and varying temperatures mean afternoons can be warm while nights can turn frigid.
Visitors should consider investing in the America the Beautiful Pass. The $80 pass is valid for one year and includes entrance to several national sites and parks, including Yellowstone, Grand Teton, and the National Elk Refuge in Jackson.
Outdoor enthusiasts should keep their eyes peeled for a moose sighting while visiting Jackson. Several moose populate the region, and many travelers would consider the trip incomplete without spotting the majestic creature.
How To Get To Jackson, Wyoming
The closest airport to Jackson is only nine miles from the town center. The Jackson Hole Airport has nonstop flights from 13 major cities in the United States, making it one of the most accessible airports in the Rocky Mountains.
16
How To Spend The Perfect Day In Jackson, Wyoming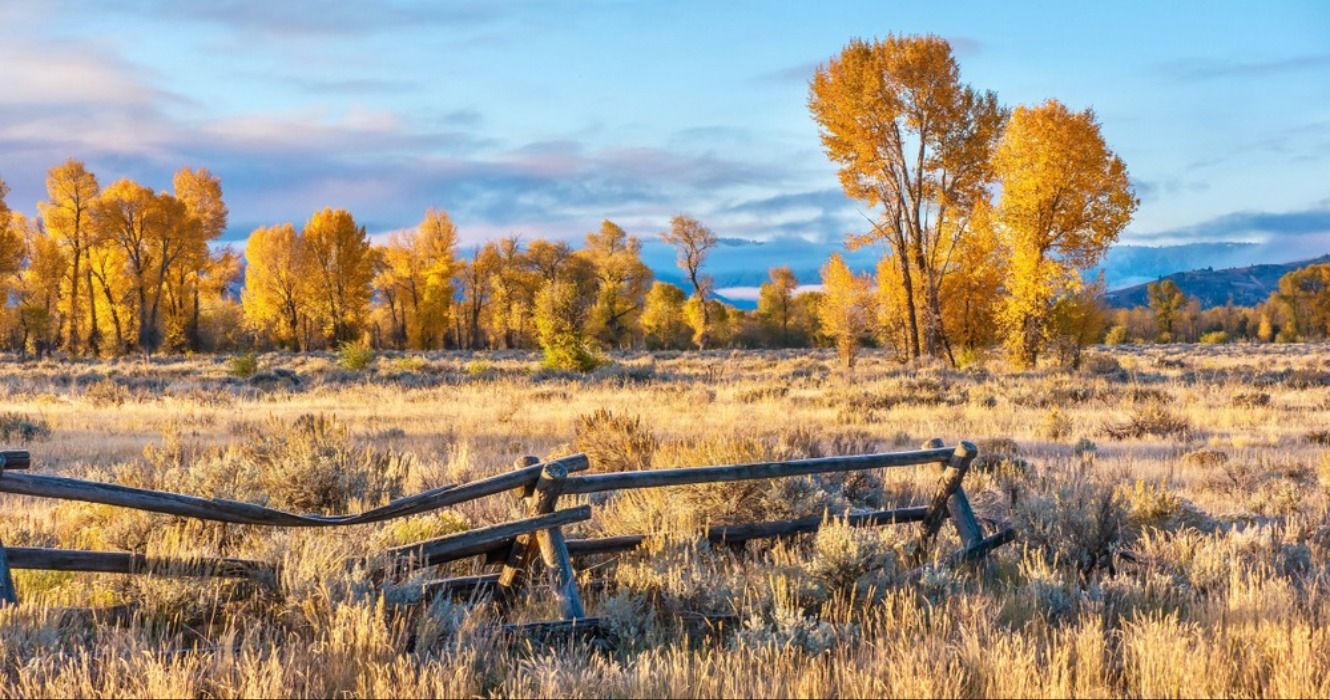 Autumn landscapes and fall foliage near Yellowstone National Park in Jackson Hole, Wyoming, USA
How Many Days Do Travelers Need In Jackson?
Although visitors can enjoy Jackson within a half-day to a day, the town really serves as a base camp for exploring the gorgeous natural surroundings. Depending on a traveler's energy levels, these natural surroundings can take anywhere from a long weekend to an entire week to discover.
Nevertheless, tourists looking to maximize the perfect day in Jackson can start the morning by strolling along the six-mile paved path in the National Elk Refuge, enjoying the scenery and watching for the abundant wildlife within. Depending on the season, adventurists could also start the day by hitting the slopes or taking the scenic gondola ride at Snow King Mountain.
For a particularly unique experience in Jackson, opt for a sleigh ride through the National Elk Refuge!
Later, visitors can take it easy and enjoy some essential American experiences in Jackson, such as shopping in the emblematic town square or sitting down for dinner and drinks at iconic Old-West-themed restaurants, like the Silver Dollar Bar or the Million Dollar Cowboy Bar.