Summary
Cotswolds District in England: Tranquil and spectacular haven with quaint towns and family-run bakeries, perfect for a cozy winter getaway.
Bryce Canyon National Park in Utah: Breathtaking snow-covered hoodoos and challenging hiking trails, ideal for outdoor enthusiasts seeking winter adventures.
Neuschwanstein Castle in Germany: A romantic and magical sight that inspired Disney's Sleeping Beauty, especially enchanting in the snowy months.
The world boasts special areas where one can witness the seasons unfold in all their glory. Japan's Yoshino-Kumano is one of the best national parks for cherry blossoms in early spring. Greece offers many islands other than Santorini for postcard-perfect beaches in the summer. And there are dozens of places across the U.S. for saturated fall foliage, even after peak season.
As for ideal destinations in the colder months, the following landmarks, towns, and cities, some more internationally renowned than others, turn into breathtaking, magical wonderlands in winter, attracting thousands of excited visitors despite the dramatic temperature drops. These are the most beautiful winter destinations in the world.
Related: This Is The Most Beautiful College Campus In Winter (For Students Who Love Snow)
10
Cotswolds District In Central-Southwest England
Snow-dusted cottages, inns, and horse farms in the charming English countryside
St. Saviour's Church in Tetbury, Cotswolds District, England
Spanning 787 square miles over six counties, predominantly Gloucestershire and Oxfordshire, the Cotswolds is a tranquil and spectacular haven in winter for lovers of quaint, romantic, cobbled towns, and family-run bakeries and cafés serving traditional crumbles, toffee puddings, and mince pies.
Drive from South to North: 1 hour and 30 minutes
Most Scenic Villages: Bourton-on-the-Water, Bibury, Castle Combe, Snowshill, Burford
Best Activities: Afternoon tea, Christmas market, brunch, Cheltenham Racecourse Jockey Club, Bath's natural thermal spa, whiskey distilleries
Scenic Spots: Broadway Tower atop Fish Hill in Worcestershire, Bibury's Arlington Row (featured in many movies)
Popular Event: Blenheim Palace Festival of Lights near Woodstock ($33/adult standard, November to January)
Best Hike: Stanton, Snowshill, and Standway Circular (6.2 miles)
Because of its small and winding roads, it's best to explore the Cotswolds by car.
9
Bryce Canyon National Park In Utah, USA
Bright snow embracing evergreen trees and gold and pink-hued geological wonders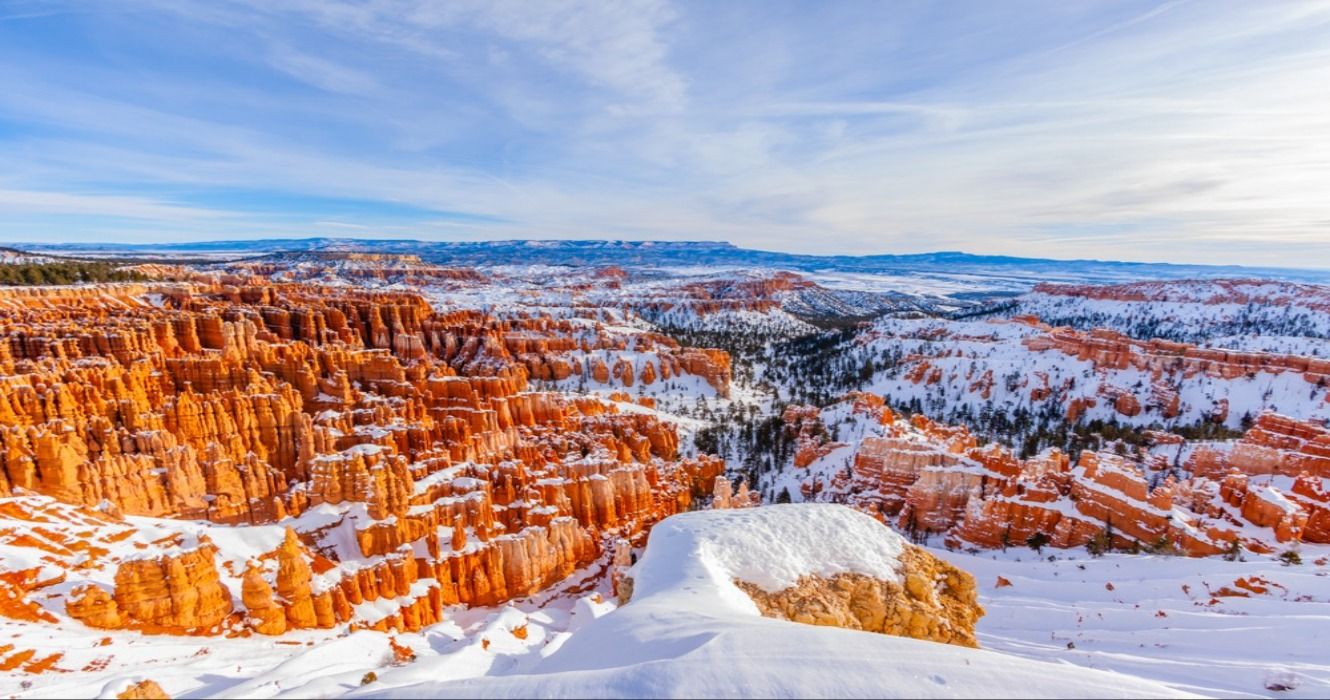 Bryce Canyon National Park at sunrise covered in snow in the winter, Utah, USA
Some of the best camping grounds and hikes in the USA include Utah's scenic Bryce Canyon National Park, from the Rim Trail to the more challenging Under-the-Rim Trail. The park receives just under 100 inches of snow a year, and the striking contrast with the hoodoos' warm and bright colors is breathtaking.
Check weather alerts and the park's official website for road closures and trail statuses.
8
Neuschwanstein Castle In Southern Bavaria, Germany
The romantic landmark that inspired King Stefan's castle in Sleeping Beauty
Alessio Mercuri,
CC BY 3.0
, via Wikimedia Commons"">
Neuschwanstein Castle in Souther Bavaria, Germany
The 19th-century Neuschwanstein Castle, commissioned by the poet and so-called mad King Ludwig II of Bavaria, stands at the foothills of the Alps in the south of Germany. It's a romantic and magical sight in every season, particularly in the snowy months; no wonder it inspired King Stefan's castle in Disney's Sleeping Beauty.
Regular Entrance Fee: $16/adult (guided tour only)
Winter Opening Hours: 10 AM-4 PM
Getting There: Bahn train to Füssen, then bus to Neuschwanstein (stop Hohenschwangau Neuschwanstein Castles, Schwangau)
Related: Hate The Cold? These Destinations Have Never Even Seen Snow
7
Hallstatt in Gmunden, Upper Austria
16th-century alpine houses, cozy cafés, and shops
Hallstatt, a small but picturesque town in Upper Austria
There are many exciting, top-rated ski resorts in Austria to enjoy in winter, but quaint little villages by the lake like Hallstatt are perfect for a short and relaxing stay in a World Heritage region. Lodging varies from lakeside hotels, to comfortable guesthouses, family apartments, and traditional farms.
6
Vermont In New England, United States
Not just an area for colorful fall drives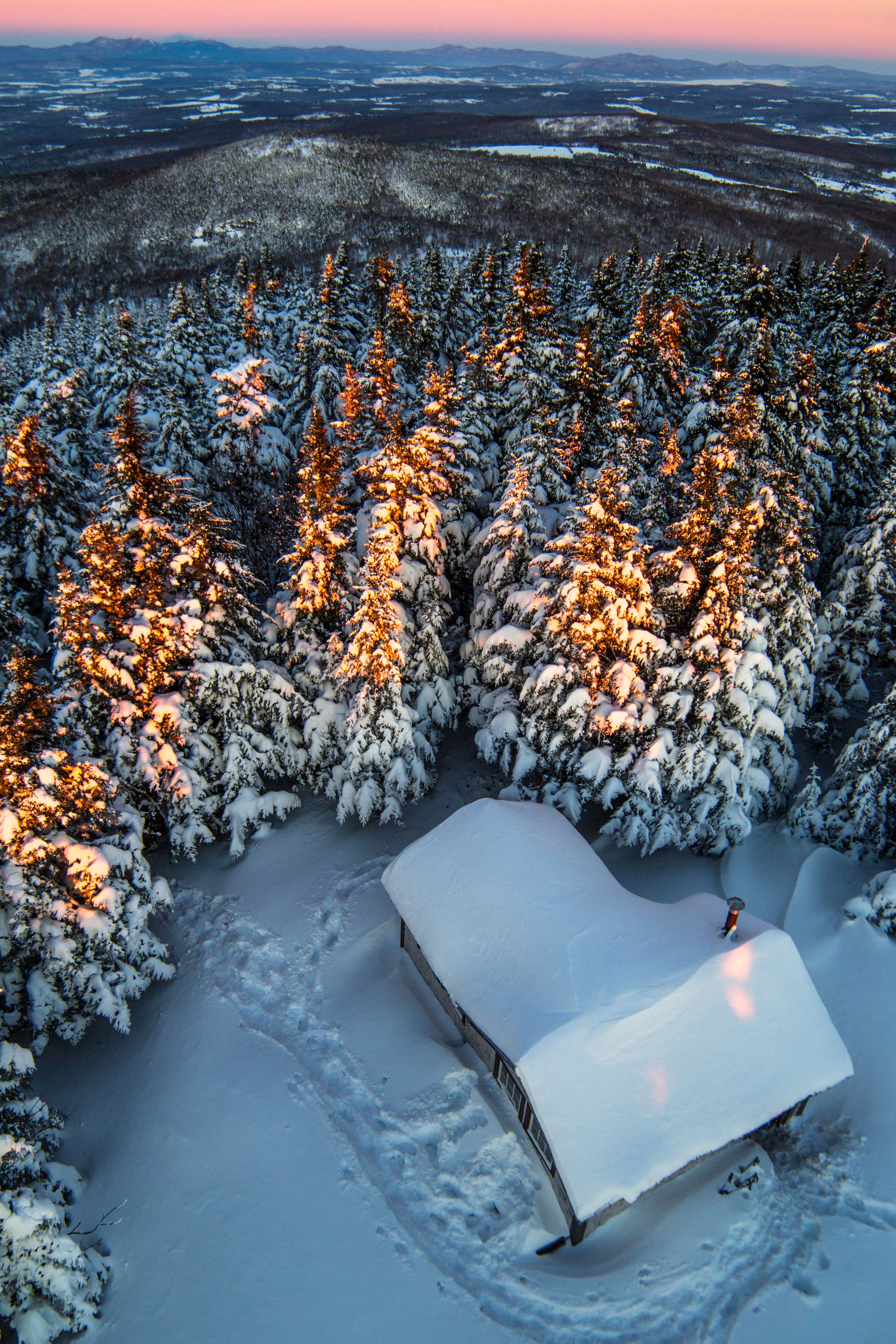 A snow-covered house in Vermont at Sunrise
Scenic fall drives in Vermont attract enthusiastic leaf-peepers from all over North America, but the area is equally breathtaking in winter with its icy creeks, skiing and snowboarding resorts, state parks, and cozy villages and towns.
Best Activities: Skiing, snowboarding, snowshoeing, snowmobiling, ice fishing, ice climbing, dog and horse-pulled sleigh rides, Montgomery Salt Cave therapy sessions, breweries
Best Sledding Spots: Burlington Country Club, Casey's Hill, LaPlatte Nature Park
Best Camping Sites: Shelburne Camping Area, Green River Reservoir State Park, Lake Carmi State Park
5
Jasper National Park In Alberta, Canada
A World Heritage Site and the largest National Park in the Canadian Rockies
A male moose in snow in Jasper, Canada
Canada's Elk Island National Park may be one of the best places to observe North American wildlife, but Jasper National Park is an equally spectacular area to spot moose, deer, bighorn sheep, mountain goats, wolves, and woodland caribou. In winter, it's an ideal destination for lake skating and admiring natural ice sculptures.
Using recreational drones is strictly prohibited.
4
The Snow Festival In Sapporo, Japan
An enchanting event that attracts 2 million visitors every year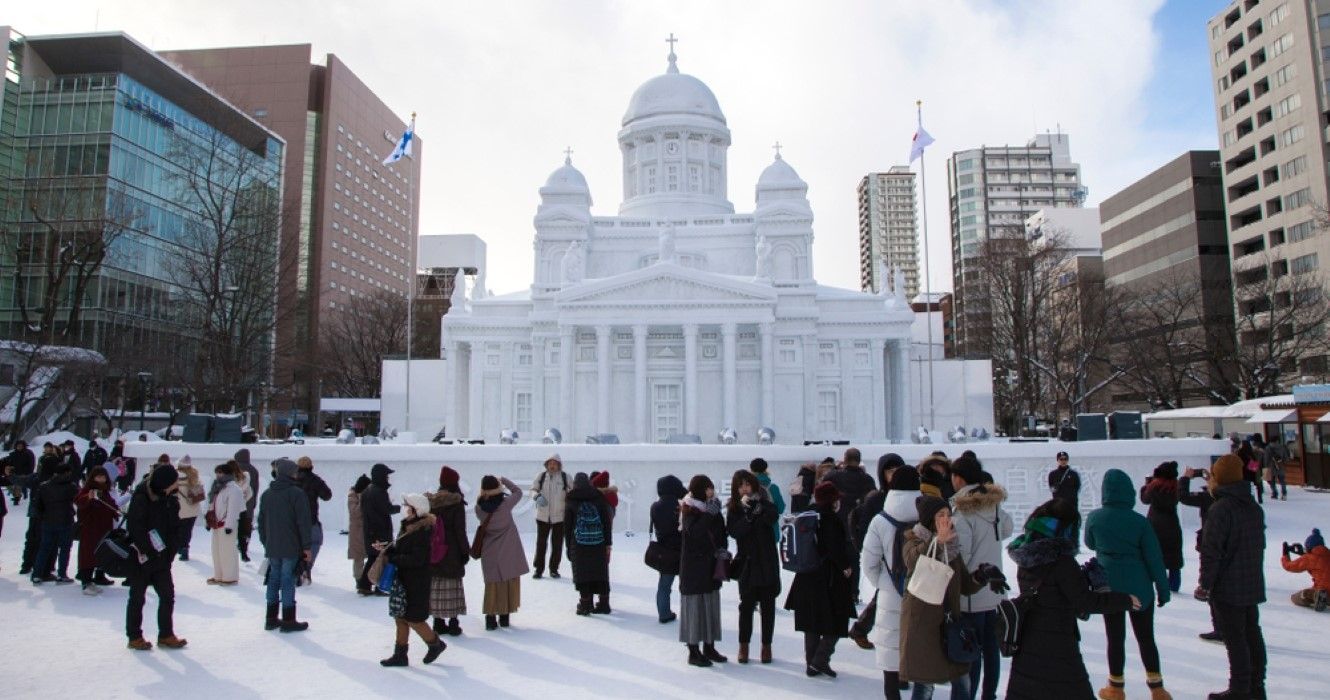 Snow sculptures at Sapporo Snow Festival site in Sapporo, Hokkaido, Japan
The Sapporo Snow Festival in Hokkaido's capital in Japan is a popular event that usually takes place in the first week of February and features small and giant snow and ice sculptures within three sites, as well as dreamy projection mapping displays at night.
Locations: Odori Site, Susukino Site, and Tsu Dome Site
Admission Fee: Free of charge; $7/adult for special observation decks
Scenic Activity: Sapporo Mount Moiwa ropeway and cable car ($5/adult/way; last departure in winter: 9:30 PM)
Related: 10 Scenic Day Trips That You Can Take Through Snow-Covered Mountains In New Hampshire
3
Santa Claus Village In Lapland, Northern Finland
The magic of Christmas all year, but especially in December and January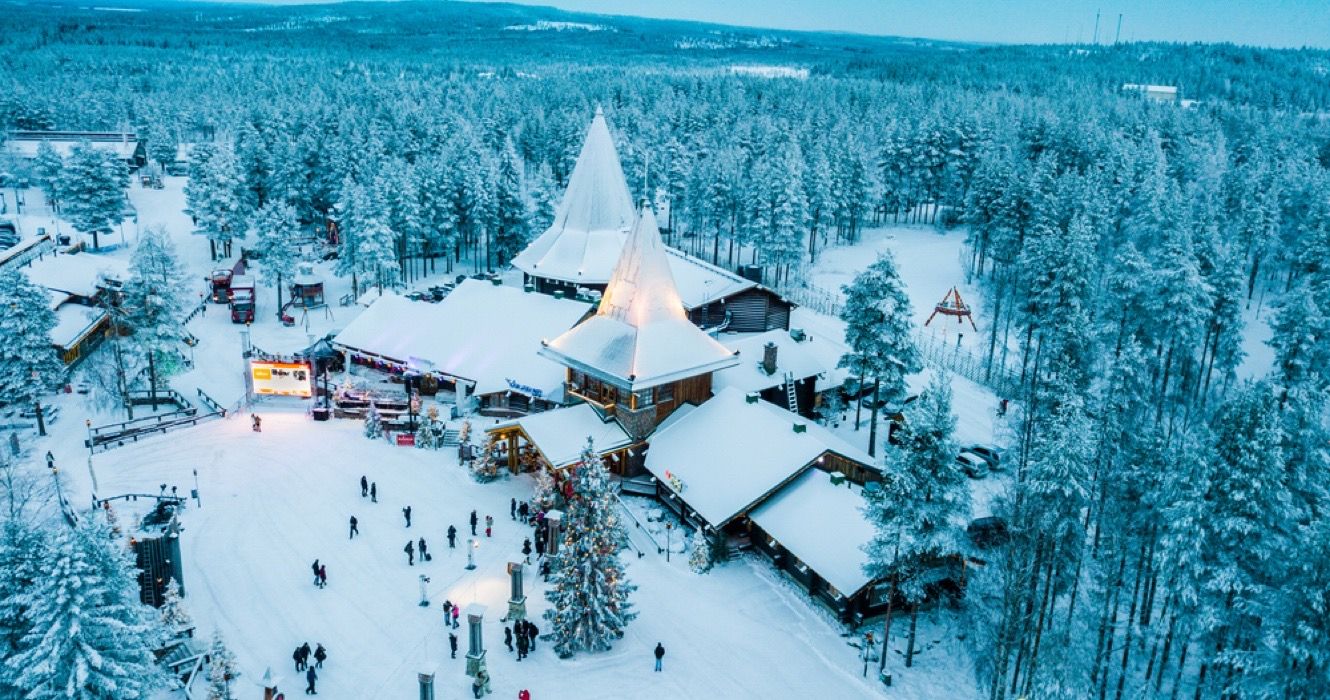 Santa Claus Holiday Village, Rovaniemi, Lapland
Located in Rovaniemi, Finland, Santa Claus Village may be on the Arctic Circle line, but it's a warm and colorful family destination all year long, especially in winter. It's also a popular spot for observing the Northern Lights phenomenon.
Entrance Fee: Free
Getting There: Bus number 8 from Rovaniemi
Best Activities: Meeting Santa Claus, crossing the Arctic Circle in the main square, camping, reindeer and alpaca petting, forest walks
What to Shop: Handmade knives, postcards, reindeer leather accessories, wooden kuksa cups, Lappish delicacies, a certificate for crossing the Arctic Circle
2
The Northern Lights In Tromsø, Norway
A magical phenomenon and countless snow activities
Northern Lights in Tromso
From Alaska to Iceland to Scotland, there are many places to admire the Northern Lights around the world, but especially in Tromsø, Norway, between September and April. It's a popular destination with numerous cozy restaurants, campgrounds, musical events, and fun snow activities.
1
Strasbourg's Christmas Market In Grand Est, France
The Spectacular Christkindelsmärik attracts 2 million visitors each year and dates back to 1570
Romynine,
CC BY-SA 4.0
, via Wikimedia Commons"">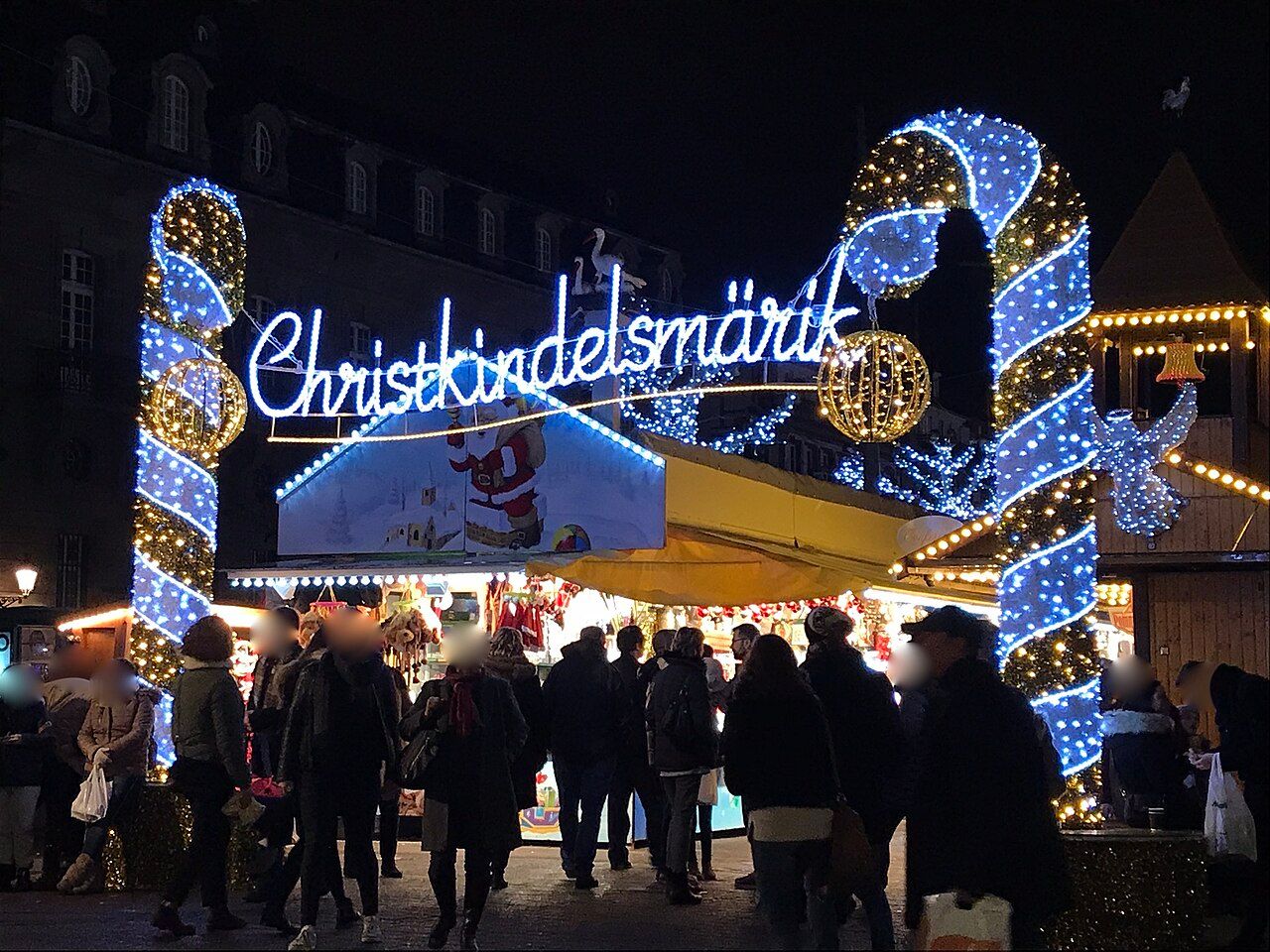 Strasbourg's Christmas Market entrance in France
In northeastern France, near the German border, stands the city of Strasbourg, famous for its Gothic cathedral, timber-framed houses and buildings, and relaxing canal boat trips. Every year, from November 24 to December 24, the world-famous Christkindelsmärik is held near Strasbourg Cathedral and Place Kléber.
Entrance Fee: Free
Most Magical Spots: Giant Christmas tree on Place Kléber, Rue des Orfèvres, the Gate of Lights, Quai des Bateliers
What to Eat and Drink: Mulled wine, sparkling Alsatian white wine, fresh pretzels, crispy hashbrowns, Bredele cookies, ham and cheese crepes, buckwheat galettes, Spätzle noodles
Don't miss these gorgeous snowy destinations for the most beautiful winter vacation in the world!