Summary
New York City and Upstate New York will both be impacted by climate change, leading to loss of clean water and destruction of ecosystems.
Travelers can visit New York City sustainably by using mass transit, participating in the NYC Carbon Challenge, engaging in eco-shopping, and dining at sustainable restaurants.
Appreciating New York's natural sites, minimizing waste, joining eco-tours, and taking mass transit whenever possible are additional ways to travel sustainably in the state.
New York is a large state, with only a small portion of its surface area consisting of the main New York islands. However, New York Island has a much larger population than Upstate New York and stands to suffer a more obvious impact from climate change than its mountainous northern neighbor due to sea level rise.
However, both regions of the state will experience negative effects of climate change, including loss of clean water and the destruction of ecosystems.
The good news is it's possible to travel to the Big Apple without causing harm to the planet (or minimizing impact). Here's how to visit New York City sustainably and ethically.
10
Educate Yourself About New York's Current Environmental Conditions
New York is currently being impacted by climate change, according to scientists
It's possible to go kayaking in New York City during warmer months.
Climate change stands to significantly impact and change New York's environment. Some experts suspect that parts of NYC might be underwater by 2050, with some estimating the ocean might consume the whole island.
However, it's not only the physical presence of the island city that stands to disappear because of the changing environment.
Climate change impacts many natural habitats and wildlife, meaning some creatures and their homes could disappear forever. Most people think of New York's brick walls, glass windows, and paved roads, but New York is a natural habitat with many national and state parks serving as popular road trip destinations.
Understanding New York's impact on the ecosystem will help motivate travelers to the region to limit their carbon footprint while passing through.
Most Eco-Friendly Hotels: 1 Brooklyn Bridge Hotel: The structure utilizes and re-purposes renewed, old materials.
Tips to Minimize Carbon Impact While Traveling: Use mass transit whenever possible.
9
Participate In The NYC Carbon Challenge While Visiting
Help NYC lower its carbon impact
n "" data-modal-id="single-image-modal" data-modal-container-id="single-image-modal-container" data-img-caption=""Shutterstock"">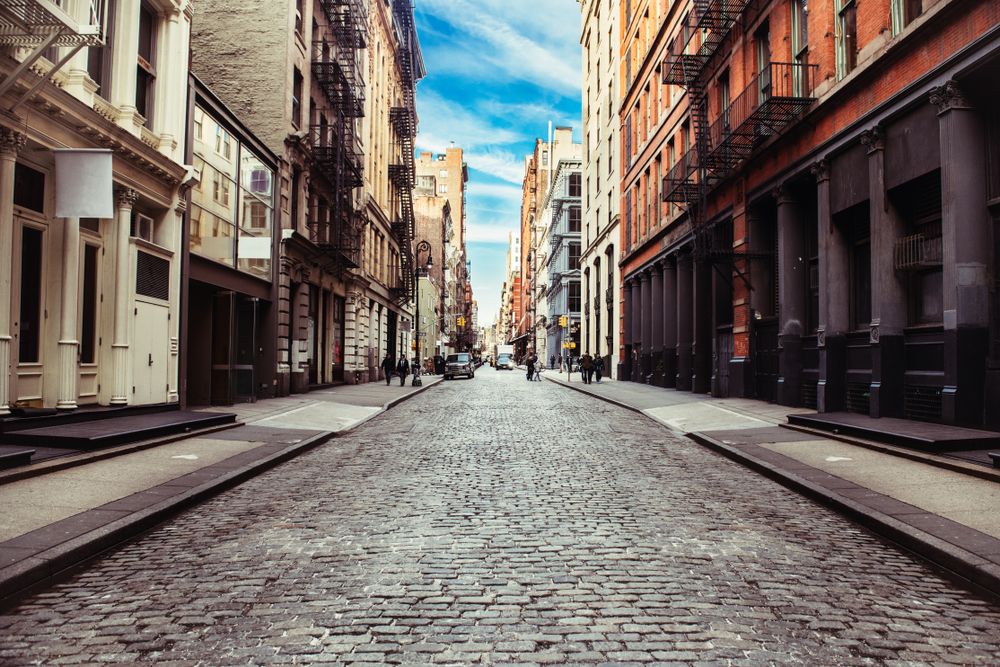 Stone Street, New York City on a sunny day
 
The NYC Carbon Challenge is a voluntary program designed to encourage the public and private sectors of New York to minimize their climate impact. The goal is to lower the state's carbon impact by 30% by 2025. Most participants include hotels, stores, and non-profits striving to minimize wasted water, electricity, and other resources.
For tourists hoping to better understand how to travel sustainably, checking out the NYC Carbon Challenge is a good way to start. While visiting, travelers can limit the times they wash linens, turn off the lights, and ensure the TV is off before bed.
It's easy to forget these things while traveling, but they will still impact the planet, and every little bit of effort counts.
Most Eco-Friendly Hotels: The Pierre, A Taj Hotel is a luxury stay with a high climate ranking thanks to its updated electrical system.
Tips to Minimize Carbon Impact While Traveling: Public transportation is everywhere in NYC, but it can be hard to find in Upstate New York. Consider renting an electric car or carpooling with friends to minimize climate impact.
The skyline of New York City. 
Eco-conscious shopping is the perfect way to engage in one of New York's most popular pastimes while caring for the planet. Engaging in sustainable shopping includes selecting shops that make it their mission to care for the Earth, like Zero Waste Daniel (ZWD).
Shoppers can also engage in sustainable practices by visiting antique shops, and second-hand stores, and practicing zero-waste travel by following environmentally friendly travel tips.
Most Eco-Friendly Hotels: 1 Hotel Central Park, similar to 1 Brooklyn Bridge Hotel, reuses materials in their construction, meaning they waste fewer building materials.
Tips to Minimize Carbon Impact While Traveling: Travelers should walk to local markets and bring their own bags and packaging to ensure nothing gets wasted.
Eco-minded tourists will also love the Brooklyn Flea, an open-air market offering amazing deals and high-quality second-hand items.
7
Appreciate New York's Wild Side
Exploring nature is a great way to see NYC
Person hiking with a scenic background in nature
Even though most people think of the city when hearing of New York, the city isn't all this marvelous state offers. Upstate New York has many natural sites that make eco-travel easy and second nature.
One exceptional site is Watkins Glen State Park, one of the best Upstate New York campgrounds. This nature site includes biking, hiking, camping, and beautiful views of New York's Finger Lakes.
There are also ways to enjoy nature, even within New York City. The city has several fantastic parks, including the famous Central Park, which is perfect for a charming walk or bike.
Most Eco-Friendly Hotels: The Crosby Street Hotel has a GOLD LEED certification, which means they achieved outstanding sustainability in their building's design and construction.
Tips to Minimize Carbon Impact While Traveling: If travelers don't have their own bike, they can rent a bike from one of the many bike shops in the city.
6
Dine At Sustainable Restaurants
NYC has eateries worth exploring (including eco-conscious ones)
A parade on the Chinatown, Flushing, Queens, New York City
New York is well-known for its fantastic food and drinks, but not all restaurants are equal regarding their carbon footprint. As a rule of thumb, the best choices for sustainable eating are vegan, vegetarian, and seafood restaurants.
Many experts suggest that even making minor changes to one's diet, like minimizing meats and dairy, can benefit the environment and lower carbon output. However, plenty of green dining experiences in the city don't require guests to eat plant-based meals, so guests should choose the place that serves their needs and preferences.
Some of the best places in the city include Temple Canteen for vegan and vegetarian dishes and Lighthouse BK for wholesome, earth-friendly American cuisine.
Related: 10 Most Eco-Friendly (& Beautiful) Places To Visit In New York City
5
Minimize Unnecessary Waste
Nixing excess waste helps keep NYC clean
David Jones on
Unsplash
"">
Grand Terminal and east 42nd street in New York City
Zero-waste travel is difficult, but travelers don't need to be perfect to make an impact. Rather, tourists should simply strive to minimize their waste while traveling rather than burning themselves out trying to achieve that coveted zero-waste status. Using reusable bags and carrying a water canteen are some of the best ways to save the Earth from pollution.
Travelers should try to remember to add their canteen, bags, and other sustainable tools to their ultimate eco-travel checklist before leaving home! It might seem small, but every bit of trash adds up, so the more it's minimized, the better.
Most Eco-Friendly Hotels: Loews Regency New York provides a sustainable environment with reduced water and food waste initiatives.
Tips to Minimize Carbon Impact While Traveling: Travelers with pets should try to bring resealable containers for their food to prevent food waste while on the go and always clean up after their pets.
4
Join An Eco-Tour Of The City
An eco-tour shows a new side of New York
NPGallery,
Wikimedia Commons
, Public Domain"">
People Walking And Cycling on the River Mountains Loop Trail In Nevada, USA
Fortunately, one of the most eco-friendly activities visitors to the city can engage in is also one of the most affordable. For the cycling enthusiast, there are several great bike tours of places like Central Park and the Brooklyn Bridge.
Alternatively, consider taking a self-guided tour of Manhattan on foot. Walking around the city not only saves fuel but also gives an up-close view of the stunning surroundings.
Most Eco-Friendly Hotels: Kimpton Ink48 Hotel in Hell's Kitchen is an excellent choice for anyone hoping to stay at a location that works to heal the Earth through its EarthCare Program designed to rejuvenate the planet.
Tips to Minimize Carbon Impact While Traveling: Travelers can partake in meatless Mondays to decrease their carbon footprint.
Related: 10 Best Eco-Tours You Can Take In New York City
3
Take Mass Transit Whenever Possible
New York City has abundant transportation options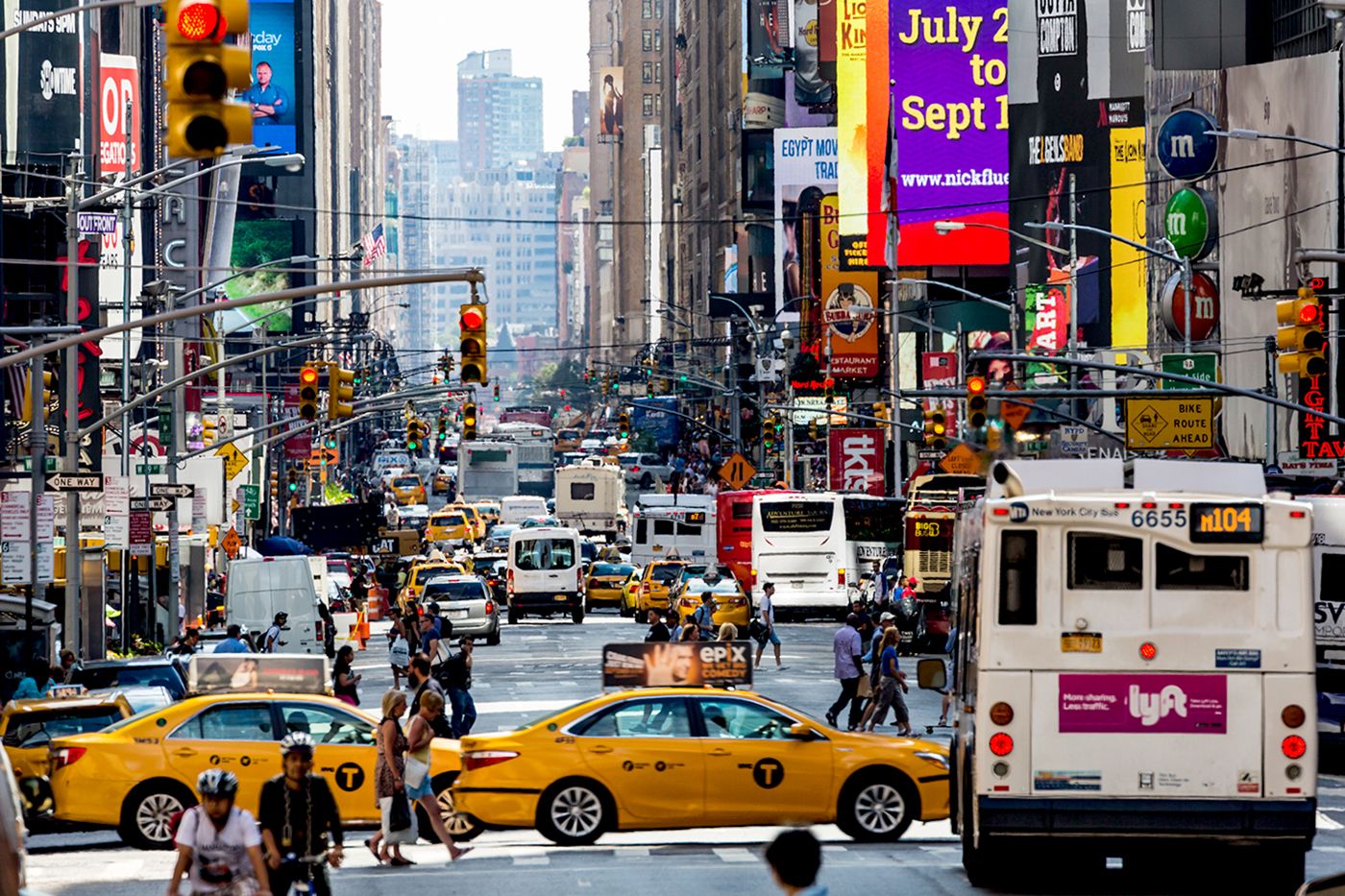 New York City is one of the most crowded places on Earth, which means the roadways and sidewalks are all pretty congested. According to the EPA, personal vehicles contribute approximately 4.6 metric tons of carbon pollution every year.
Tourists can help minimize this pollution by using city buses and subways rather than traveling by taxi or personal cars.
Additionally, tourists can choose an alternative mode of transportation than flying. Travelers coming from Philadelphia may want to consider using Amtrak's Philly to New York City route, which is significantly less environmentally impactful than flying or driving to the city.
Most Eco-Friendly Hotels: Element New York Times Square West is a member of the GOLD LEED program that encourages better electrical systems and building sustainability.
Tips to Minimize Carbon Impact While Traveling: Tourists should always try to recycle and avoid disposable items when possible to minimize the waste they leave behind.
2
Check Out The Botanical Gardens
Spending time in green spaces is eco-conscious
New York Botanical Garden
New York's 6BC Botanical Gardens is one of the best places to hold an event or just to visit and enjoy. This site is the perfect location to host a wedding or a family gathering since it has some of the prettiest natural scenery for miles. It also helps engage visitors and furthers their appreciation for nature and all its beautiful habitats.
Most Eco-Friendly Hotels: The Hudson Hotel, in New York, New York, offers a state-of-the-art environment designed to minimize waste and optimize recycling efforts.
Tips to Minimize Carbon Impact While Traveling: Tourists booking their wedding or family gathering at this location can try to throw a sustainable party by avoiding balloons and disposable kitchenware, or using only biodegradable items.
1
Spend Time Exploring The Local Museums
NYC has museums focused on every aspect of the city
Wikimedia Commons,
CC BY-SA 2.0
"">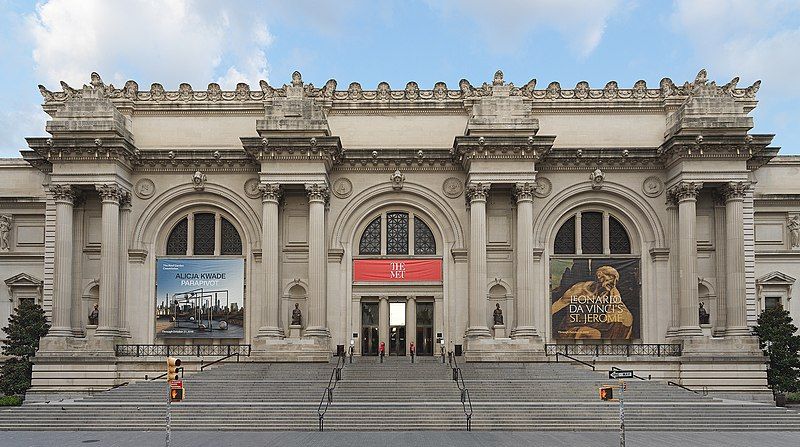 Metropolitan Museum of Art In Central Park, Manhattan, New York City
New York City is home to many wonderful and educational museums that are either affordable or free to visit.
Perhaps one of the most popular is the American Museum of Natural History. This location is perfect for binging children and gives guests a glimpse into the climate's past impacts on the planet. Another superb location is the Whitney Museum of American Art. They have dozens of art displays celebrating America's diversity and color.
Most Eco-Friendly Hotels: The Grand Hyatt New York strives to offer sustainably and locally sourced food and drink for their amazing on-site restaurants.
Tips to Minimize Carbon Impact While Traveling: Travelers can shop farm-to-table whenever possible to decrease wasted fuel due to food transportation.
New York City and Upstate New York both afford excellent experiences that don't have to be draining on the environment. Becoming more aware of the planet and what it needs from people is the best way to ensure everyone travels sustainably.
Sustainable does not mean boring, it just means conscientiously considering the environment and exploring how to visit New York City sustainably while having fun!