Summary
Virginia offers diverse regions and mild climate, making it an ideal destination for a cozy retreat in every season.
There are numerous picturesque and less-populated towns in Virginia that offer scenic beauty and leisurely experiences.
Visitors can explore charming small towns like Sperryville, Luray, St. Paul, Chincoteague, Middleburg, and more, each with its unique attractions and activities.
The iconic "Virginia is for lovers" motto doesn't just target couples looking for a romantic getaway. With its diverse regions and mild climate, this U.S. state has a lot to offer in every season, including cozy retreats for fall.
While Richmond, Charlottesville, Portsmouth, and Virginia Beach are its most renowned and bustling cities, there is a plethora of less-populated, leisurely, and picturesque areas just waiting to receive the same love and recognition.
For those wishing to avoid congested destinations, here is a selection of Virginia's least crowded but still scenic towns.
Related: 10 Charming Small Towns In America With The Most Historic Downtowns
Sperryville, Rappahannock County

Established in 1820, it's not just a way in and out of Shenandoah National Park
View of the main street in Sperryville, Virginia.
Nestled in the foothills of the iconic Blue Ridge Mountains, Sperryville is an ideal weekend destination with its quaint food trailers, cozy cafés that double as wine joints in the evening, farmers market, artisanal bakeries, antique stores, and picturesque hiking trails.
Luray, Shenandoah Valley, Page County

Established in 1812, It boasts an underground cave system and a historic downtown district
Aaron Burden on
Unsplash
"">
Aerial view over a road and forest leading to Luray, Virginia
Located 90 miles west of Washington D.C., Luray is home to cultural, natural, and historical attractions, from museums and galleries to hiking and walking trails, and a heritage district.
The Luray Caverns, open all week long, are the largest in the eastern United States (though often compared to Skyline Caverns), with mud flows, stalactites, stalagmites, and mirrored pools.
Shenandoah Heritage Village, Car & Carriage Caravan Museum, and Toy Town Junction are included with every Luray Caverns ticket.
St. Paul In The Appalachian Mountains Of Wise And Russell Counties

Diverse landscapes for hikers, boaters, and cyclists
St. Paul is a bi-county, eco-conscious town established in 1911 on the bio-diverse Clinch River, with farm-to-table restaurants and 8 miles of developed hiking and biking trails.
Related: 13 Charming, Small Texas Towns You Should Definitely Visit
Chincoteague, Chincoteague Island, Eastern Shore

Virginia's only resort island and a haven for lovers of clams, oysters, and crabs
Stephen Crane on
Unsplash
"">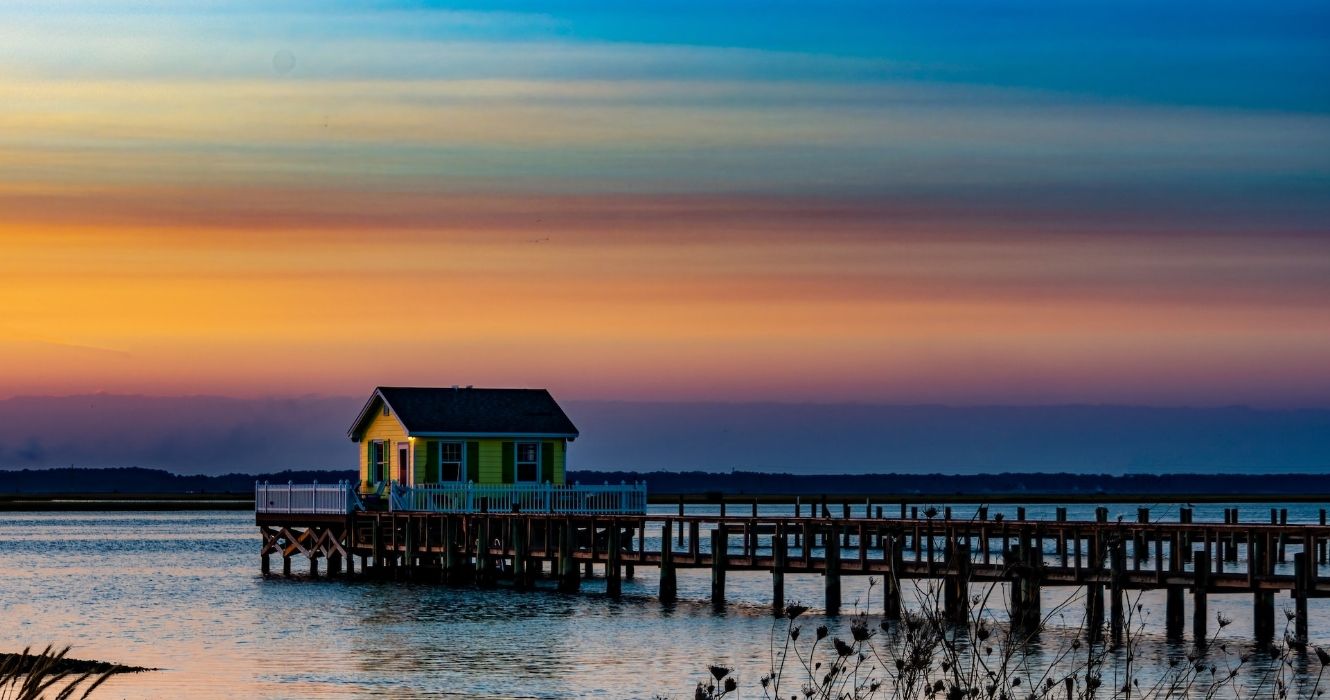 Chincoteague Island, Virginia at sunset
Situated on the island of the same name and founded in 1908, Chincoteague is a tranquil getaway for seafood lovers; it has been trading in oysters, clams, crabs, and fish since 1922. The absence of high rises and traffic jams makes it a relaxing destination with dreamy sunset spots, plus the wild horses are a sight to see.
Checking for hurricanes and storm surges before visiting is highly recommended.
Middleburg, Loudoun County

160 historic buildings and landmarks in a charming community surrounded by horse farms and vineyards
Known for its seasonal foxhunting and equestrian events, Middleburg was founded in 1787 and is an otherwise tranquil hamlet with a lot to offer the rest of the year, from art museums to historic taverns and mills, stone-walled farms, brick sidewalks, and dog-friendly antique stores.
Damascus, Washington County

Established in 1904, it's known as the friendliest town on the Appalachian Trail
Metayel, Public domain, via Wikimedia Commons"">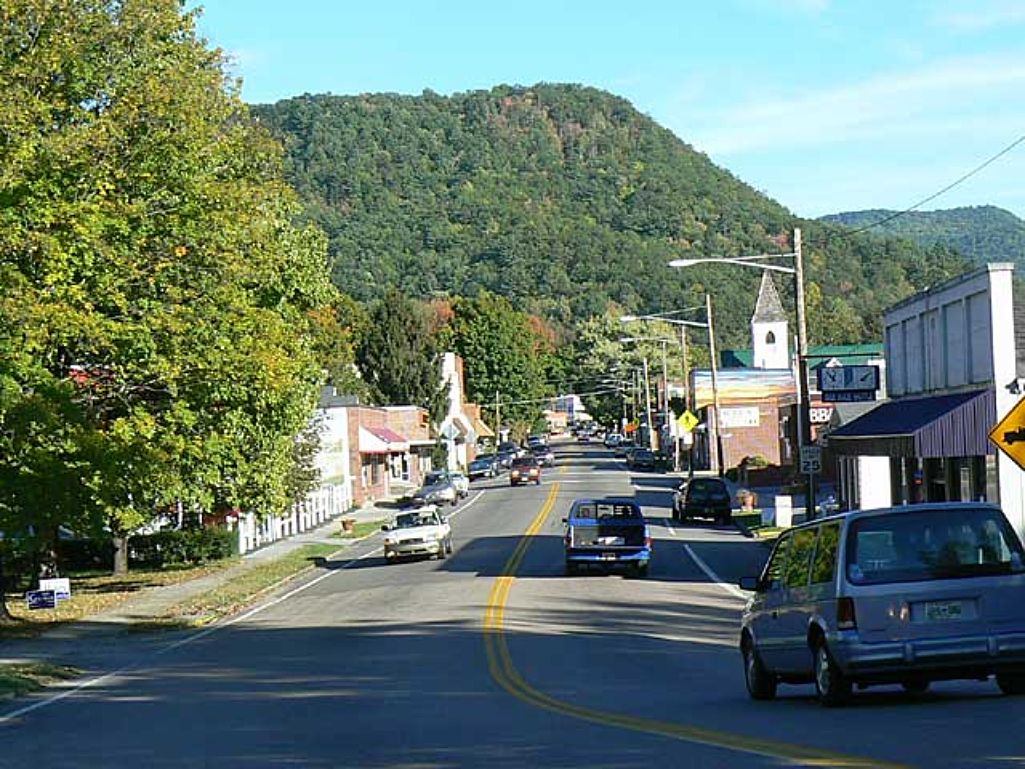 The small town of Damascus is a point of convergence of four picturesque trails; so, visitors looking to avoid crowds had better steer clear in May, during the Trail Days festival. Otherwise, its cool summers and mild winters make for a pleasant, peaceful stay any time of the year.
Floyd, Floyd County

Home to Mabry Mill, the most photographed site on the Blue Ridge Parkway
Rebekah Vos on
Unsplash
"">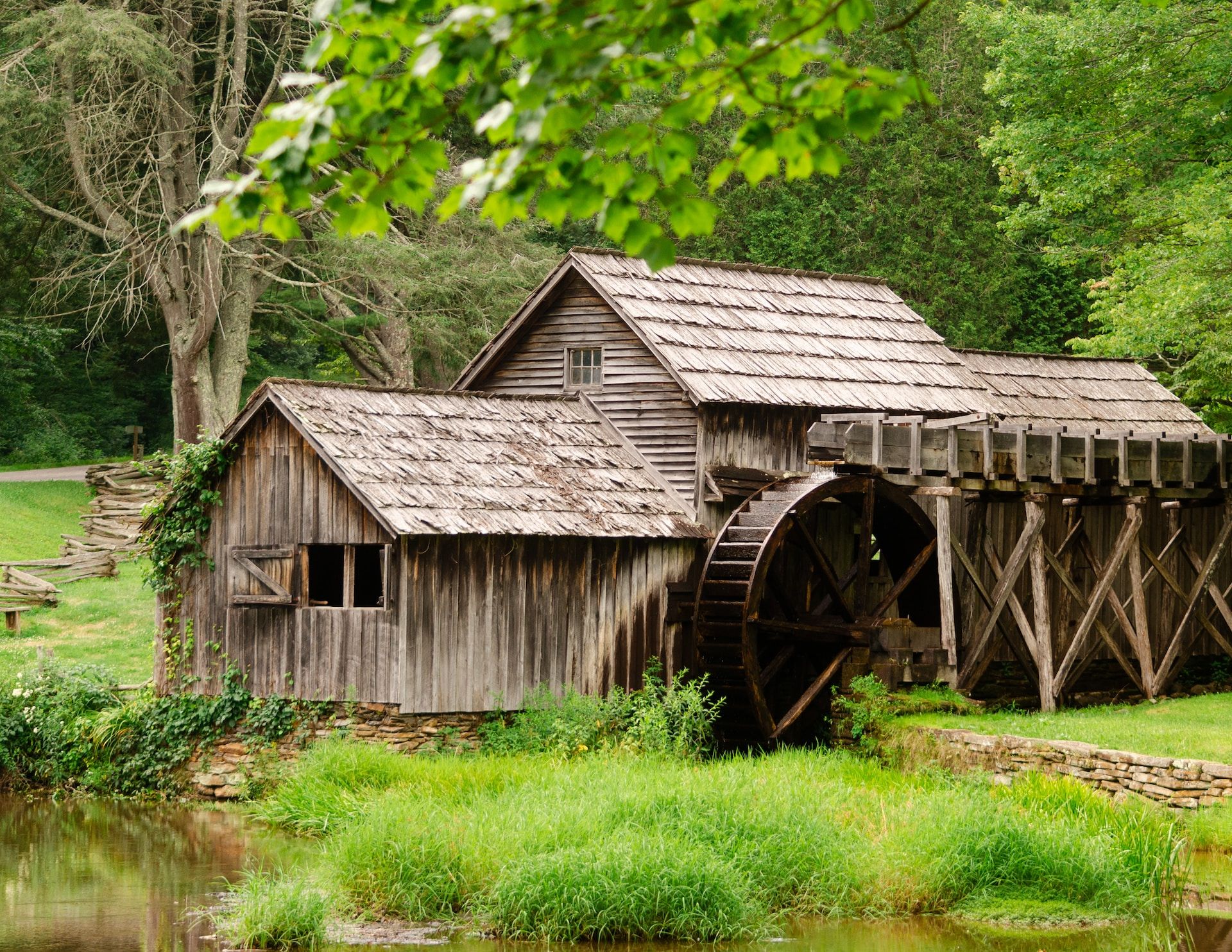 The historic Mabry Mill in Floyd, Virginia 
First called Jacksonville in 1834, after President Andrew Jackson, the town's name was changed to Floyd after Virginia's 25th governor, John Floyd. It's the seat of a county with small mountains and streams, lush valleys, artisanal shopping, and bluegrass music aficionados.
There are no gas stations on the Blue Ridge Parkway itself, only near its access points.
Related: This Charming Alpine Italian Town Is Actually Full Of Ancient Roman Ruins (& Here's What To See)
Scottsburg, Halifax County

A tiny and hospitable community by Gibson Creek
Virginia State Parks,
CC BY 2.0
, via Wikimedia Commons"">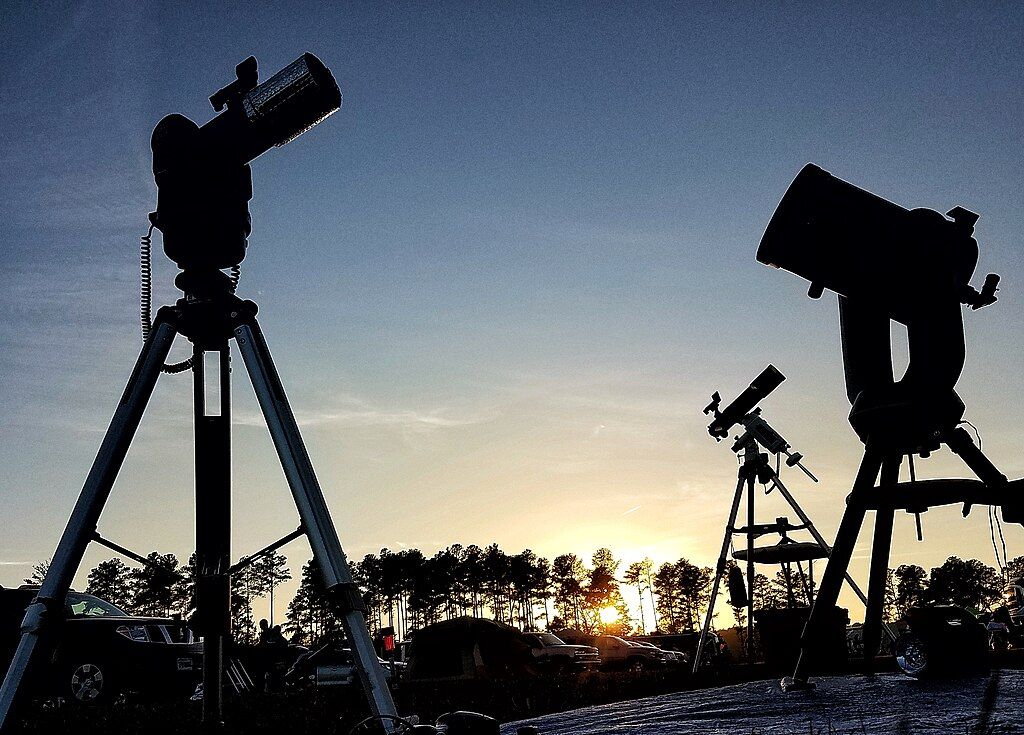 Stargazing at Staunton River State Park, near Scottsburg, Virginia
With its restored downtown area, cozy restaurants, charming strolling and fishing spots, and proximity to Staunton River State Park, Scottsburg is worth the detour, as it can be explored in a day.
Not to mention that the cost of living is 25.9 % lower than the U.S. average; a strong incentive for those looking to relocate.
Reedville, Northumberland County

JERRYE & ROY KLOTZ MD,
CC BY-SA 3.0
, via Wikimedia Commons"">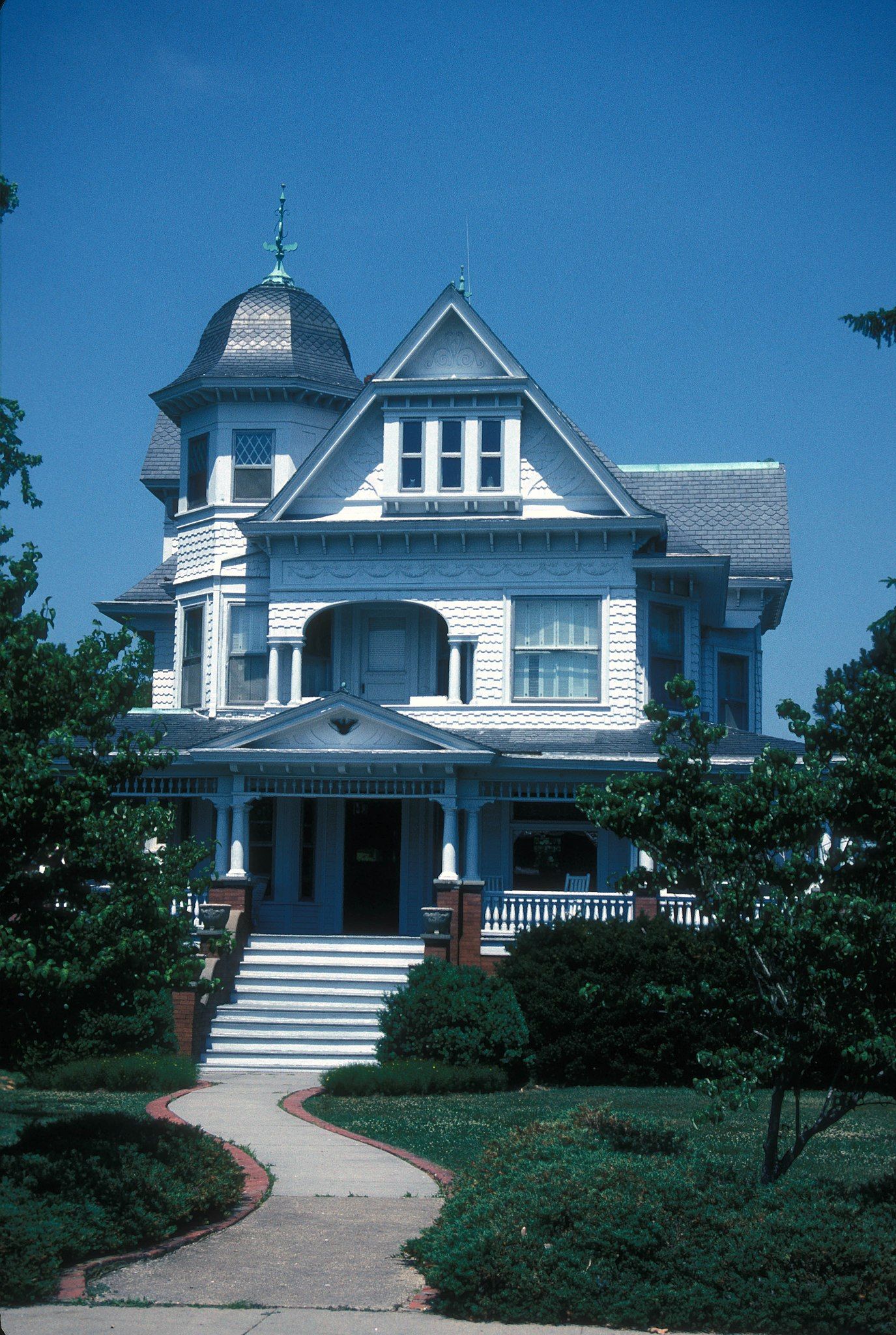 A Victorian mansion in Reedville, Virginia
Named after Elijah W. Reed, a 19th-century ship captain, and sitting between the rivers Potomac and Rappahannock, Reedville is famed for its Atlantic menhaden; it's a soul-healing spot for recreational fishing and waterfront sunsets. Visitors can also admire the dreamy Victorian mansions along Main Street's Millionaire's Row.
Occoquan, Prince William County

A riverfront town meaning "At the End of the Water" founded in 1734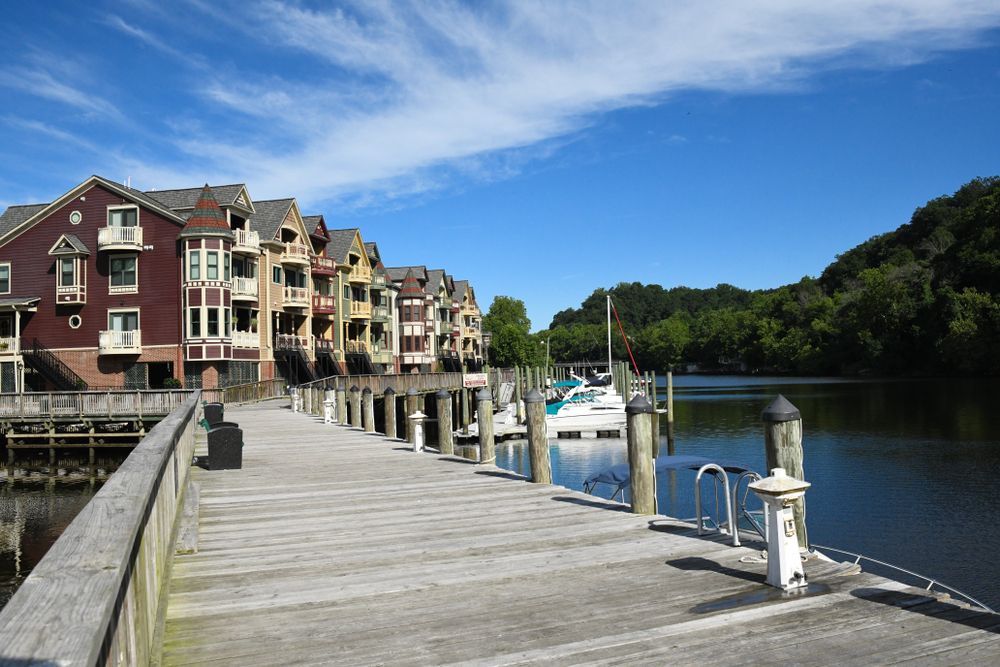 The waterfront of Occoquan, Virginia
Occoquan offers an eclectic mix of activities: shopping at the historic district, paddleboarding at Lake Ridge Park, a meal with a waterfront view, or a hike from the river to the highlands.
You can't go wrong with any of the least crowded but still scenic towns in Virginia for a relaxing vacation any time of year.