Summary
The Champs Elysées in Paris may be a tourist trap with slow service and overpriced luxury brands. Consider visiting Avenue Montaigne or the Marais District instead.
The Blue Lagoon in Iceland is overpriced and commercialized. Try the Sky Lagoon in Kópavogur for a more affordable and geothermal experience.
The Leaning Tower of Pisa is crowded and overpriced. Explore alternative leaning towers in Bologna, Rome, or Venice for a picturesque view without the crowds.
The Mona Lisa is the Louvre Museum's most valuable work of art, but is it really worth all the queuing, hovering, and pushing? Some would argue that, although it is a cultural icon, visitors short on time had better direct their energy to another wing.
Time, affordability, and quality are of the essence when exploring a new destination, and people cannot always tell that they're being scammed, cheated, used, or lured under inflated pretenses. From splurging on generic shopping to driving hours just to take a picture of a landmark, to paying for a 360-degree view that can be easily accessed for free elsewhere, these are some of the most common tourist traps around the world to avoid (and other places to visit instead).
Related: Undoing Overtourism: 10 Overcrowded Tourist Places To Avoid
Generic Luxury and Slow Service
Arch of Triumph and Champs Elysees in Paris, France
The Champs Elysées is the most visited avenue in Paris, but visiting there might be a common mistake visitors make in Paris. While it boasts a plethora of theaters, galleries, and high-end restaurants and cafés, service at Champs Elysées notoriously slow and unfriendly.
Not to mention that the luxury brands featured in its boutiques and department stores can just as easily be found elsewhere and may not be worth the queuing.
It is a hotspot for pickpockets working in groups of four.
Recommended Alternatives:
Avenue Montaigne: It's only a few blocks away and is narrower and more intimate.
The Marais District: Cobblestone streets lined with 17th-century mansions, concept stores, and quirky vintage boutiques.
Saint-Germain-des-Près: It offers both haute couture and ready-to-wear fashion.
The Blue Lagoon In Grindavik, Iceland

Overpriced and Commercialized Retreat
Benjamin Rascoe on
Unsplash
"">
The Blue Lagoon in Grindavik, Iceland.
Named one of the 25 Wonders of the World by National Geographic in 2012, the Blue Lagoon features healing geothermal seawater, two hotels, two restaurants, and a spa.
While it's a famous destination, it has been described as unfriendly, overrated, overpriced, and commercialized, especially given the availability of other magical geothermal springs.
Distance from Reykjavík: 48 minutes.
Advance Booking: Required.
Comfort Package: Starting $64.
Premium Package: Starting $82.
Luxury Retreat Spa: Starting $565.
Why Consider the Sky Lagoon in Kópavogur Instead:
Only 17 minutes from Reykjavík.
Prices starting at $43.
Access to a geothermal infinity pool overlooking the Atlantic.
Reservations are not required but recommended.
Locally sourced dishes and drinks.
The Leaning Tower Of Pisa, Italy

Braving the Crowds for a Picture and a View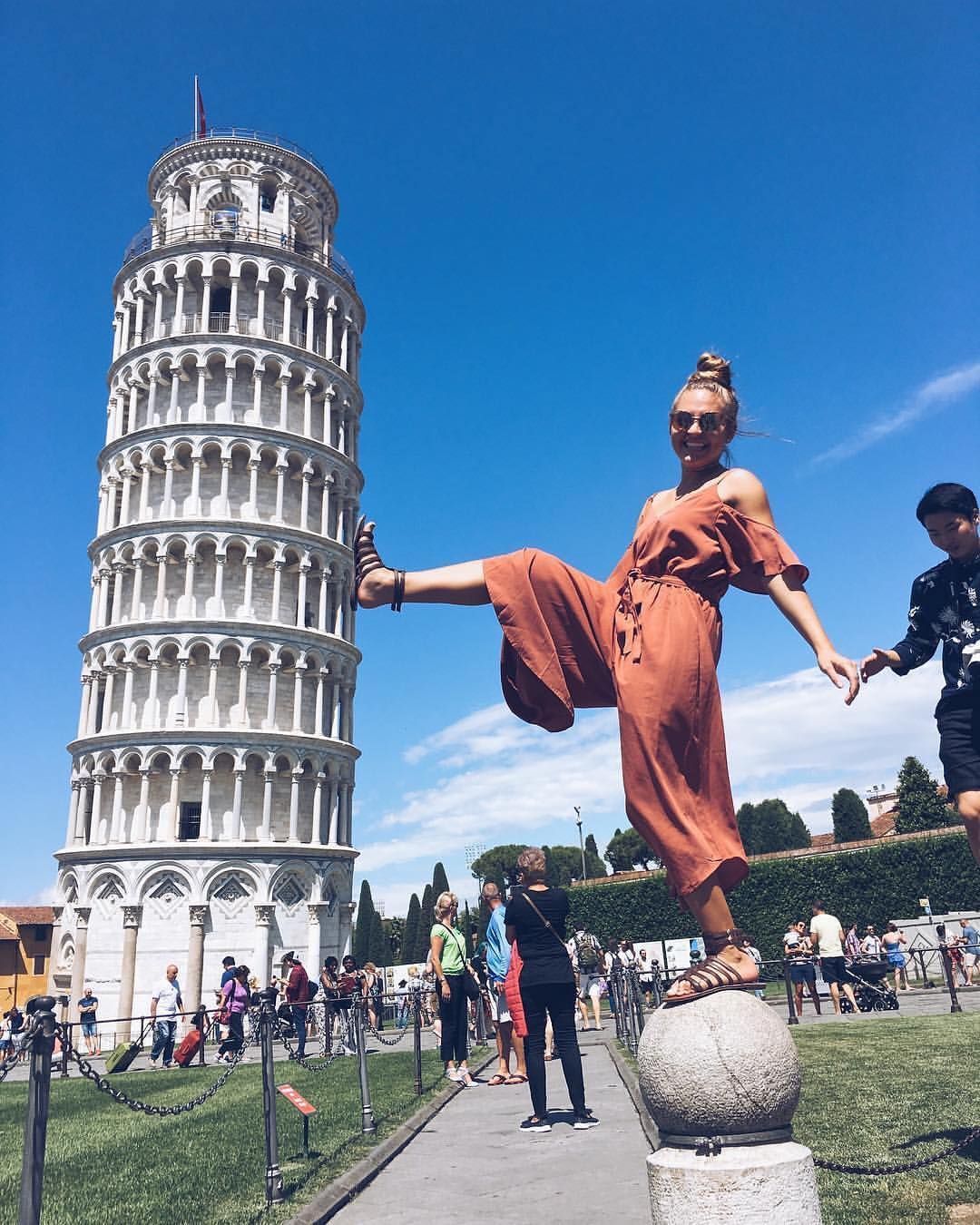 Tourist posing by the Tower of Pisa, Italy.
The medieval, 196-foot-high Leaning Tower of Pisa is the freestanding bell tower of Pisa Cathedral. Tourists flock there to pose with this Tuscany landmark and leave with an overpriced souvenir.
Why It May Not Be Worth the Trip:
Nearest City: Florence is 1.5 hours away.
Base Ticket: $19.
Number of Steps: 296.
Limited Access: Only 30–40 visitors are allowed in for 30-minute slots.
Leaning towers with a picturesque view are not unique to Pisa; less crowded and more central alternatives include the Two Towers of Bologna, Torre Delle Milizie in Rome, and San Giorgio Dei Greci in Venice.
Related: 10 Underrated Cities Besides London To Visit In England
Las Ramblas In Barcelona, Spain

Mediocre and Overpriced Bites
Jorge Fernández Salas on
Unsplash
"">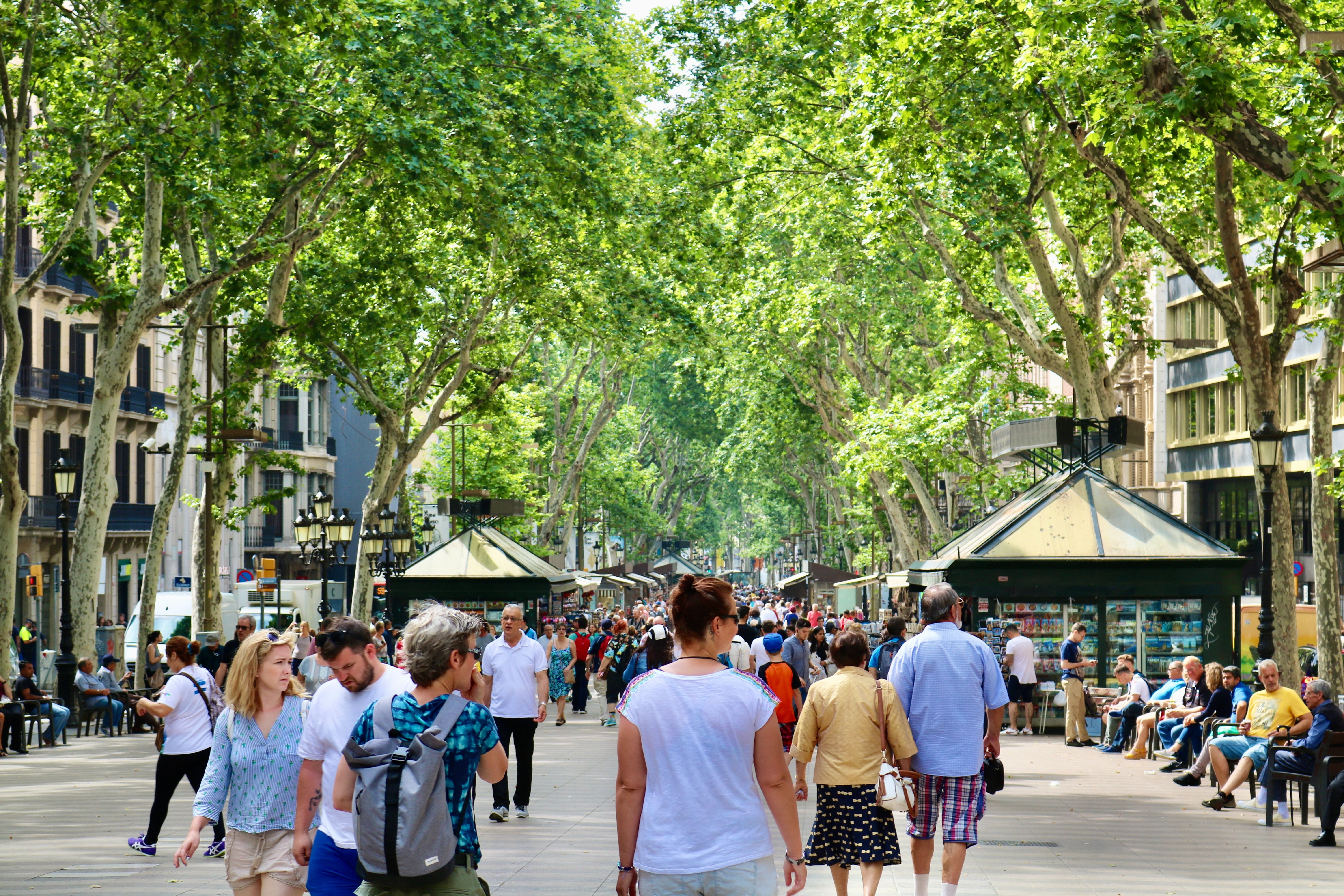 People walking along Las Ramblas promenade in Barcelona.
Las Ramblas is Barcelona's bustling pedestrian boulevard with unexceptional and costly restaurants, tacky souvenir shops, and hordes of pickpockets and street sellers.
It may be best to only take a stroll there in the early hours of the morning to check out the Columbus Monument and grab a paella, crema catalana, croquettes, or tapas elsewhere.
To avoid being charged for appetizers they didn't order, like bread, patrons are advised to check if they're complimentary.
Where to Enjoy a Tasty Bite in a Charming Setting:
Passeig de Gràcia: High-end and moderately priced Catalan cuisine in a relaxed, Bohemian neighborhood.
Barrí Gotic: International dishes in a Gothic quarter.
The Monkey Forest In Padangtegal Ubud, Bali, Indonesia

Aggressive Monkeys in a Crowded Park
A monkey holding a banana in the Ubud Monkey Forest in Bali, Indonesia. 
The Ubud Monkey Forest is home to over 1200 long-tailed macaque monkeys and includes three Hindu temples, attracting 15000 visitors monthly. Despite being advised not to, tourists of all ages often try to pet and feed the animals, thus triggering their aggressive behavior.
Opening Hours: 9:00 to 6:00
Entrance Fees: Starting at $3.70 for children and $5 for adults.
Where to Spot Wild Monkeys in Bali:
On Top of Mount Batur: Easy to moderate 2 to 3-hour trek to reach the summit.
Uluwatu Temple in Pecatu: $3.50/adult to visit this monkey-inhabited Hindu temple perched on a lush sea cliff.
The Space Needle In Seattle, USA

Paying for a View in a City with a Lot More to Offer
Robert Ritchie on
Unsplash
"">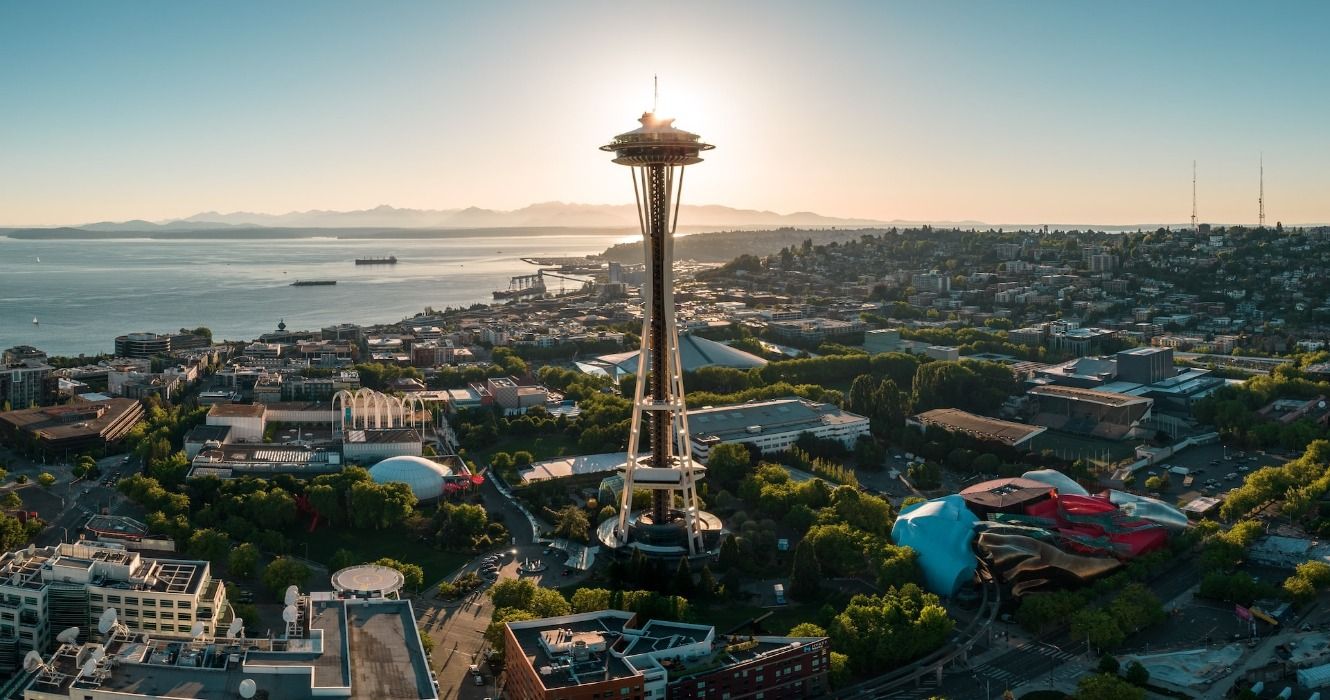 The Seattle Space Needle against Elliot Bay, with Olympic National Park in the distance
Built in 1962, the Space Needle is an observation tower in Seattle's Lower Queen Anne neighborhood, with views of the downtown skyline, Mount Rainier, Mount Baker, and Elliott Bay, among others. On a clear day, that is. Locals don't usually recommend this landmark, as they find it dull, overpriced, and not worth the wait time.
Regular (ages 13-64): $35-$39
Senior (ages 65+): $30-$33
Youth (ages 5-12): $26-$29
Other Options for Incredible Views:
Smith Tower on 2nd Ave: Weekend brunch from 11:00 to 3:00 and seasonal events.
Columbia Center on 5th Ave: Skyscraper with the highest public observatory west of the Mississippi River.
Silk Market In Beijing, China

Jacked-Up Prices for Tourists
Shoppers flocking to Silk Market in Beijing, China.
Beijing's Silk Market Mall opened in 2005 and houses 1700 stalls that sell pretty much everything, from appliances to handicrafts, toys, leatherwear, and designer knock-offs like handbags and sunglasses. The third floor offers high-end Chinese brands of silk clothes and accessories, as well as carpets and a tailor service.
Opening Times: 9:30 to 9:00.
Transport: Subway Line 1 to Yonganli Station.
It's better to pay with cash only and check each item's quality before purchasing. Bringing a local along will help with haggling and aiming for at least 30% of the asking price.
Related: 25 Overpriced Places To Avoid in the U.S.
Roppongi Nightlife In Tokyo, Japan

Sketchy and Rowdy Spots
Hanonimas,
CC BY-SA 3.0
, via Wikimedia Commons"">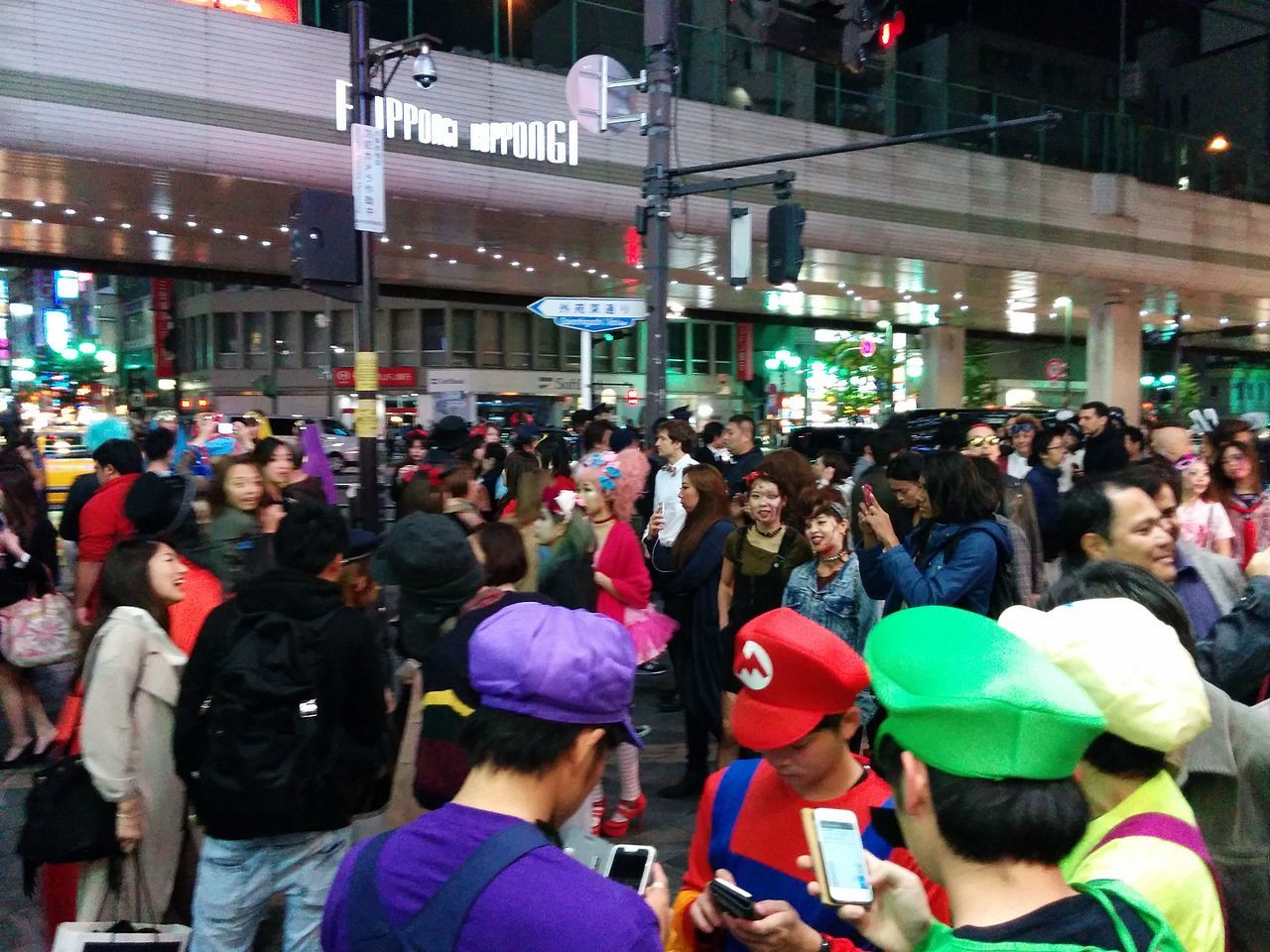 People partying at Roppongi, Tokyo.
Roppongi is a very popular area in Tokyo overflowing with bars, gourmet restaurants, casual cafes, and nightclubs. It's an odd mix of fine and sketchy establishments, with intimidating barkers, shrewd scammers, and frequent brawls.
Transport: Tokyo Metro Hibiya Line or the Toei Oedo Line to Nogizaka Station.
Daytime Options: Mori Art Museum, Tomio Koyama Gallery, National Art Center.
Solo or anxious travelers might wish to avoid this unruly area at night and head to the safer Shibuya hub instead, where prices are more reasonable and options can vary from sake stands to small wine bars, to massive clubs.
The London Eye, London, England

Shelling Out for a Timed View
Erin Doering on
Unsplash
"">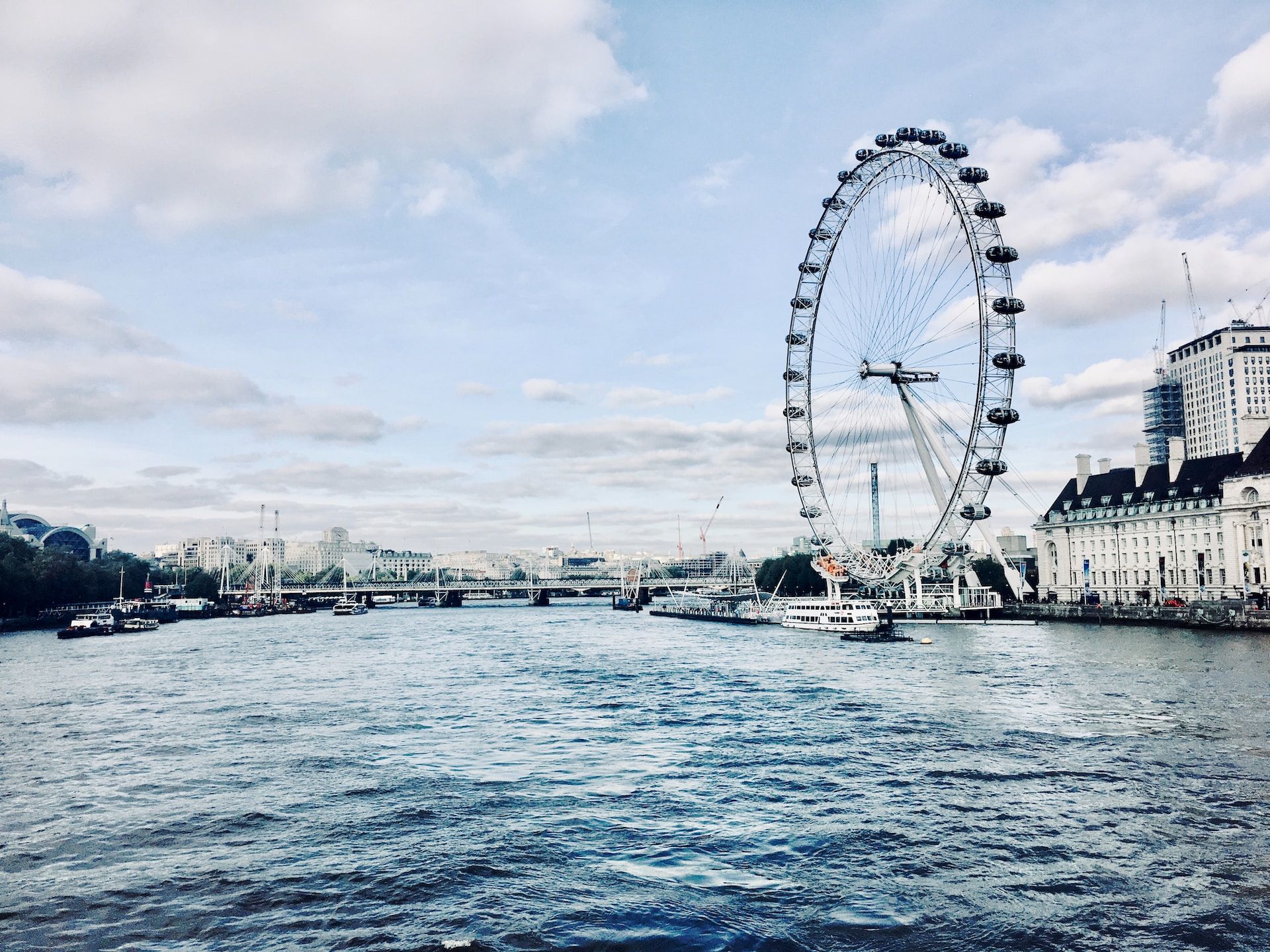 The London Eye towering above the South Bank of the River Thames.
At 443 feet, the London Eye is one of the world's tallest and largest Ferris wheels. It may offer a 360-degree perspective of the capital's landmarks, like Buckingham Palace and Big Ben, but that usually entails 45 minutes of queuing for a 30-minute visit.
Standard Ticket: Starting $31/adult.
London Eye + River Cruise: Starting $55/adult.
The more economical and laidback option is to head to Sky Garden, a skyscraper with restaurants, bars, and best of all, free access to stunning views of the city.
Dubai Aquarium And Underwater Zoo In Dubai, UAE

Overhyped, Generic, and Crowded
Ashim D'Silva on
Unsplash
"">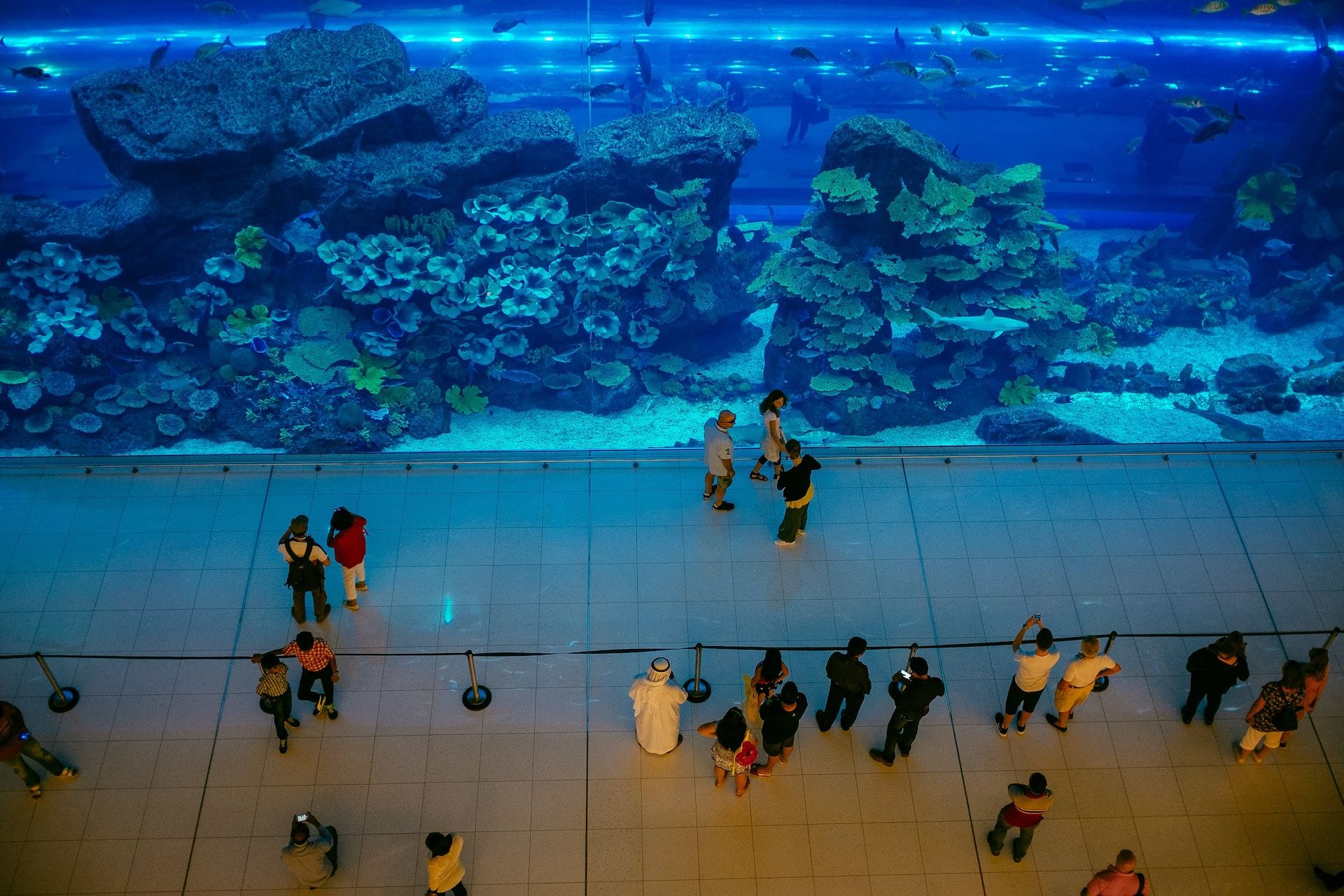 The viewing area of the Dubai Mall Aquarium
Located within Dubai Mall, the Dubai Aquarium and Underwater Zoo includes 33000 aquatic animals, a 157-foot-long aquarium tunnel, an underwater zoo, a boat ride, feeding presentations, and a pricey souvenir shop.
Tunnel and Zoo Only: Starting $32.
Explorer Tour: Starting $54.
All-Access Pass: $109
For a less generic and more immersive experience, the Lost Chambers Aquarium, with its Atlantis theme, 21 marine exhibits, and over 65,000 marine animals, may be a better choice.
Location: Atlantis, The Palm Hotel Resort, Dubai.
Day Pass: Starting $42/adult.
Travelers can upgrade their vacation anywhere in the world by skipping pricey tourist traps and heading to alternatives instead!