Whether as a tourist or a local, there is a lot to do and explore in Los Angeles, from entertainment to dining options, sports events, and shopping. For shopping, everyone knows about Rodeo Drive and Beverly Hills as the fashion streets of Los Angeles. But shopping in this massive city also has some original and uncommon things to buy that are unique to Los Angeles.
Inspirations from Hollywood to innovations in Desserts to quirky electronics, Los Angeles has something different for everyone who visits this megacity. These items are must-buys in Los Angeles for first-time visitors.
Related: 10 Surprisingly Free Things That You Can Do In Los Angeles
10
Buy A Funky Gadget – From APEX Electronics
One person's trash is another person's treasure! The owners of APEX Electronics have been amassing discarded electronic equipment for over 50 years, and their work has paid off. APEX Electronics is one of the largest surplus stores of its kind, and it's worth a visit for anyone with even the slightest clue about backyard tinkering.
The inside of the store and its surrounding yard has an assortment of used gadgets, and one can easily spend hours sifting through its many shelves and piles of devices and still need to discover it all. It's a great place to spend time for Rocket scientists, imaginative builders, and absolutely anyone else. Their junked electronic and mechanical gadgets stockpile is a favorite among Hollywood prop masters.
9
Buy English Toffee – From Little John's
Photo by
NewtonCourt
, licensed under CC BY-SA 4.0 via Wikimedia Commons"">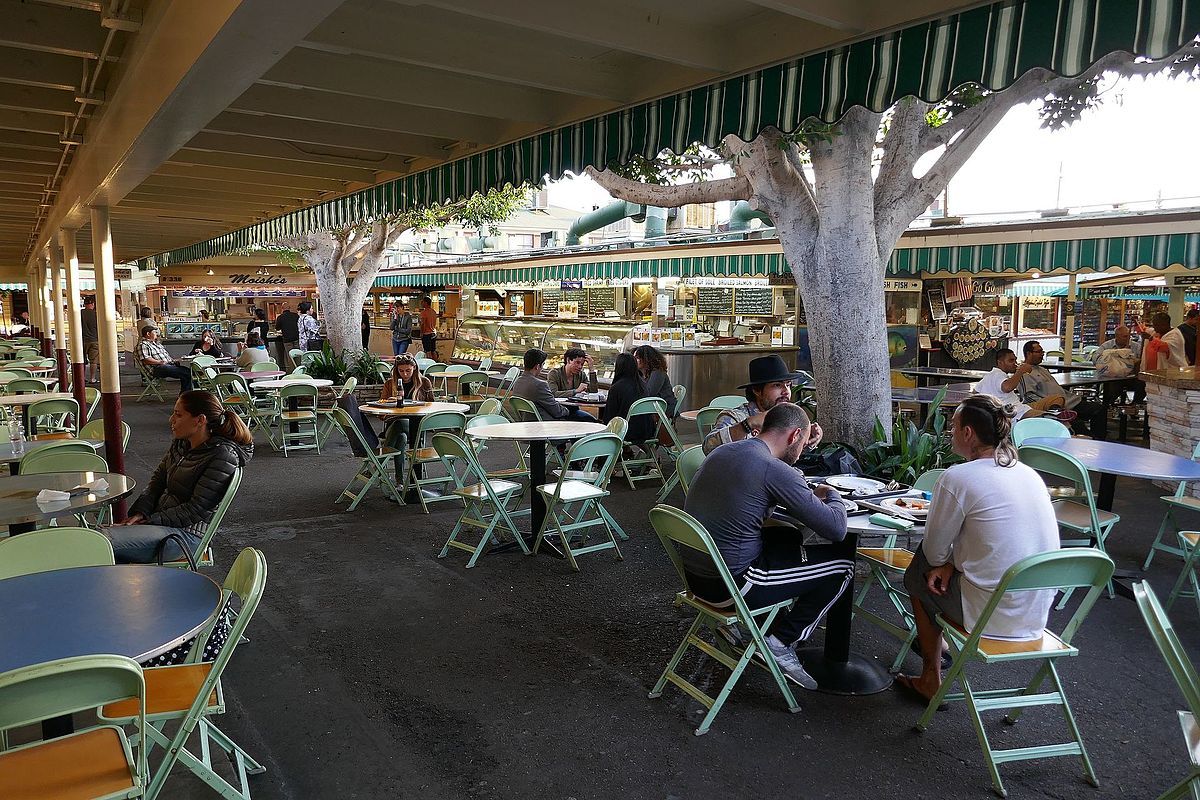 Farmers Market Los Angeles
A favorite destination among locals and tourists since 1934, LA's Original Farmers Market offers over 100 gourmet grocers and restaurants. At stall #432 is Little Johns, and it has been there since the 1920s.
Its world-famous English Toffee is hand-crafted and cooked to perfection and is covered with the finest milk chocolate and freshly roasted almonds, so it melts in the mouth.
8
Buy Something Quirky – From Soap Plant, WACKO
Oxana Melis on
Unsplash
"">
View of Hollywood Boulevard in Los Angeles, California
Whether for a quirky gift for a friend or a conversation piece for home or office, it's available at Soap Plant, WACKO, and La Luz De Jesus Gallery. Known as the wackiest store in LA, the large shop offers an eclectic range of pop-culture ephemera, novelties, housewares, and gifts.
The outside of the shop is eye-catching, with colorful murals and windows showing off the wild wares within, and is indicative of the varied and diverse culture of a city that is one of the best for travelers to visit in the US.
Even without any transactions in the shop, just visiting Soap Plant Wacko is sure to be a fun, unique experience. Wacko is a must-visit for locals and visitors alike.
7
Buy A Book – From The Last Bookstore
Photo by
vagueonthehow
, licensed under CC BY-SA 2.0 via Wikimedia Commons
n "">
The Last Bookstore Los Angeles
The 22,000-square-foot store creates visual merchandising through creative displays and book sculptures, attracting Instagram users hoping to convert Instagram visitors into book purchasers. The Last Bookstore is easily one of the most iconic attractions in Los Angeles.
With a section for rare books, crooked aisles, fairy lights, and photo-ready backdrops, the store has been a runaway hit for photography with anyone who visits the store. Just getting a book from the store with a selfie in the store is a memory in itself.
6
Buy Delicious Pumpkin Bread – From Monastery Of Angels
Linda Pomerantz Zhang on
Unsplash
"">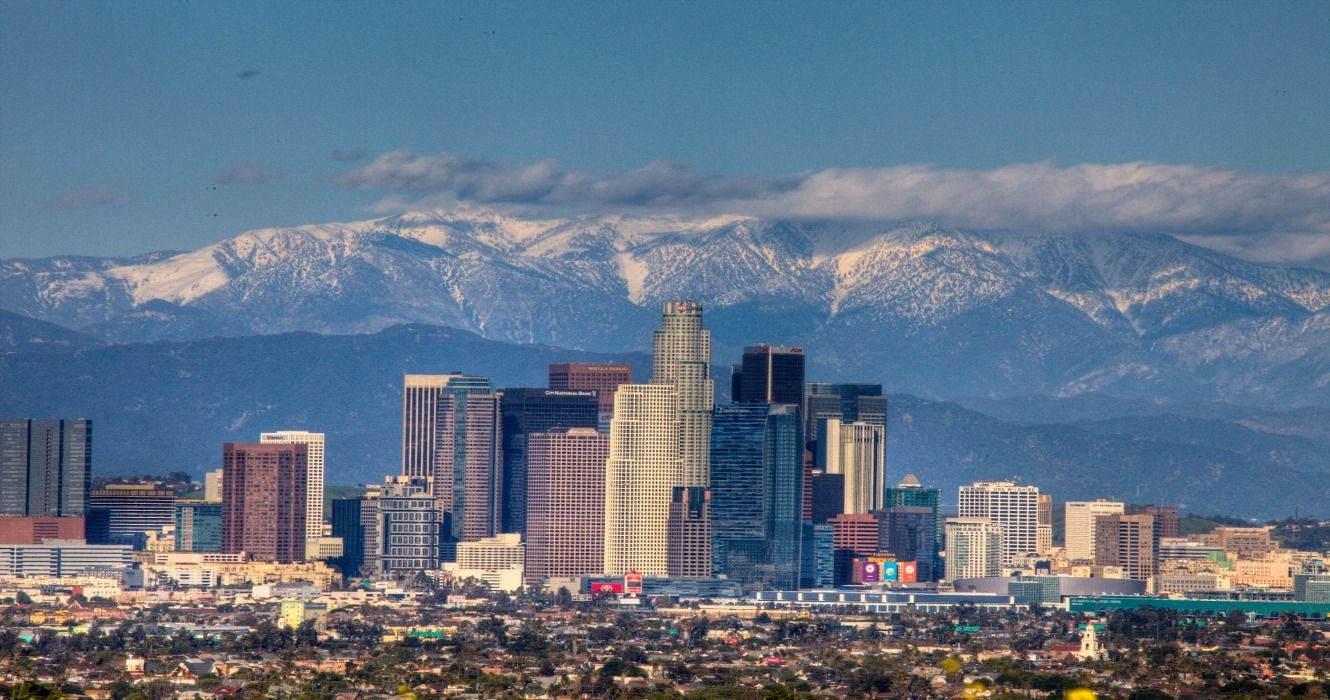 A panoramic view of downtown Los Angeles, California
Who'd have thought there was a fully functioning monastery right in the middle of LA? Amidst all the chaos of Los Angeles, twenty-two nuns lived a quiet life in a monastery. However, once the Monastery of the Angels closed in 2022, they decided to sustain the Monastery Goodies (pumpkin bread!), baking, and candy.
The Gift Shop is open, and the famously delicious monastery goodies with the heavenly scent of the fragrant pumpkin bread everyone knows and loves are still available for purchase—a must-buy for anyone who visits Los Angeles.
Related: Art Lovers: 10 Must-Visit Murals In Los Angeles
5
Buy Clothes From Real Movies And TV Shows – From It's A Wrap!
Warner Bros Studio in downtown Burbank, California 
It's a Wrap! claims to be the "only company on the planet that offers the public the opportunity to purchase actual wardrobe and props from movie and TV sets in two retail stores." Visitors can buy unique casual and formal items from this thrift store at prices that are hard to beat!
Featured regularly on television, in print, and on the radio, It's A Wrap!, has been featured on tons of shows and entertainment platforms. Anyone visiting Los Angeles has to check out this super fun store.
4
Buy A Unique Soda – From Galco's Soda Pop Stop
Photo by
Andrea Isasi
, licensed under CC BY-SA 2.0 via Wikimedia Commons
n
n
n "">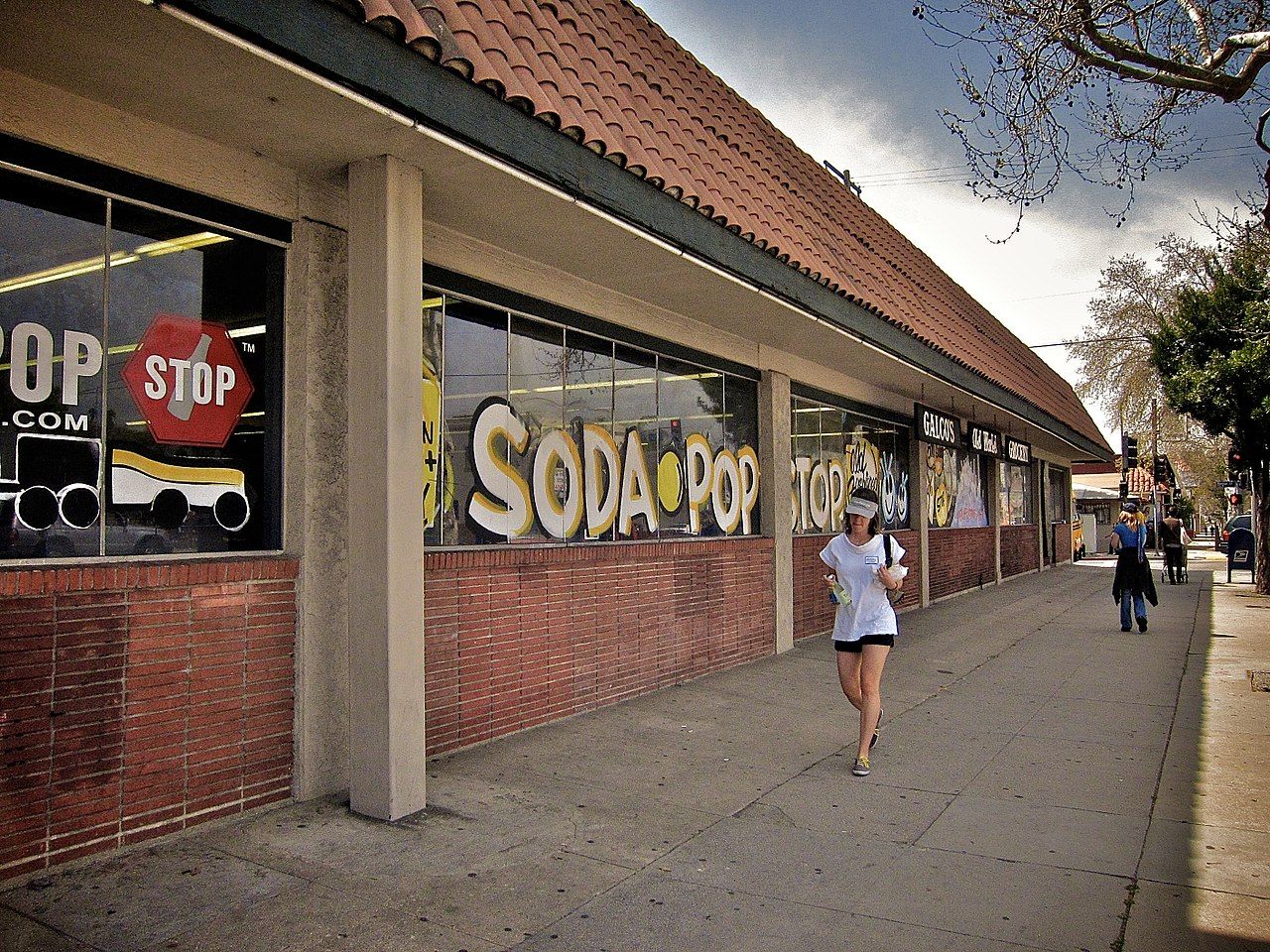 Galcos Soda Pop Store
Galco's Soda Pop Stop is a soft drink specialty store in the Los Angeles Highland Park neighborhood. It stocks and ships over 700 sodas, many hard-to-find and small-batch brands. Galco's also has a Soda Creation Station that allows customers to create their "personal" soda, choosing the flavors and carbonation level before capping and labeling their bottle.
One of California's best warm winter cities, Los Angeles is the ideal place to enjoy cold sodas even in winter. Simply put, Galco's Soda Pop Stop is an exciting, fun, and the best place in all of Los Angeles to find unique bottled sodas and beer, a must-do for anyone visiting the city of Angels.
3
Buy A Box Of Cupcakes – From Sprinkles Cupcakes
Photo by
David Berkowitz
, licensed under CC BY-SA 2.0 via Wikimedia Commons
n "">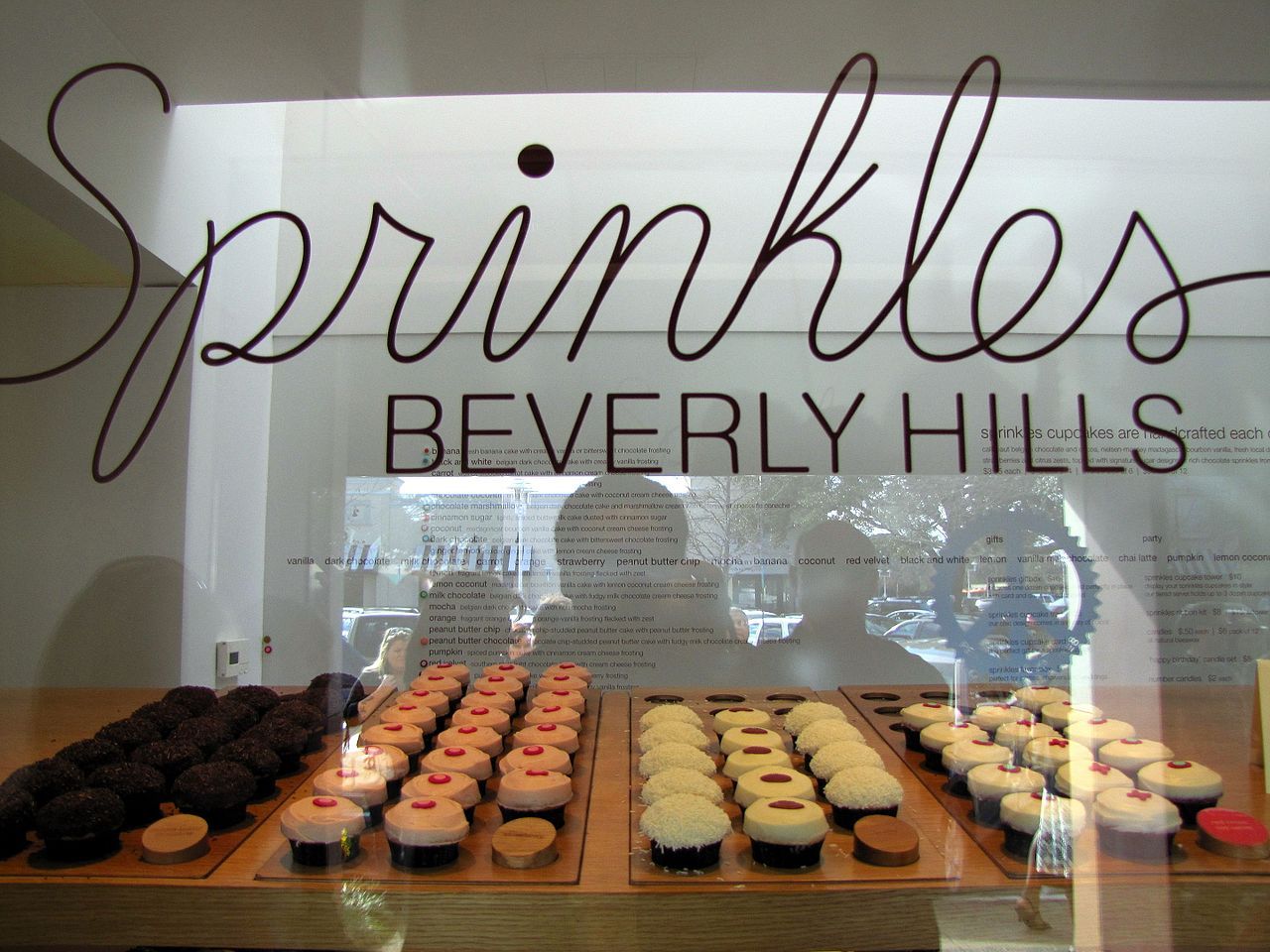 Sprinkles Cupcakes entrance Beverly Hills store
Considered the world's first cupcake bakery, Sprinkles Cupcakes is a bakery chain established in 2005 in Los Angeles. Within three hours of the store's opening day, they sold all the cupcakes, and in the first week, they sold a total of 2,000 cupcakes.
Today, Sprinkles Cupcakes has 24 stores all over the United States. However, visiting the original store on Santa Monica Boulevard in Los Angeles and having cupcakes from there is a different and novel experience.
Sprinkles Cupcakes opened the world's first Cupcake ATM in Beverly Hills, where ATMs dispense cupcakes and doggie cupcakes 24 hours a day.
Related: Grand Central Market LA Is A Historic Haven For Foodies
2
Buy Original Lakers Gear – From The Lakers Store
Views from the upper Deck of a Los Angels Lakers Game
During the last five decades, the Los Angeles Lakers acquired basketball greats Wilt Chamberlin, Jerry West, Kareem Abdul-Jabbar, Magic Johnson, Shaquille O'Neal, and Kobe Bryant. Fans can dive into their world of purple and gold like never before at the official Lakers store in Los Angeles.
Original Lakers equipment, such as T-shirts, Jerseys, sweaters, caps, jewelry, bags, shoes, etc., and an extensive, unmatched collection of Lakers pride under one roof with officially signed Lakers paraphernalia, is available to buy for all Lakers and Basketball fans. It doesn't get more authentic and original than this.
1
Buy Oscar Memorabilia – From Academy Museum Store
Photo by
Downtowngal
, licensed under CC BY-SA 4.0 via Wikimedia Commons"">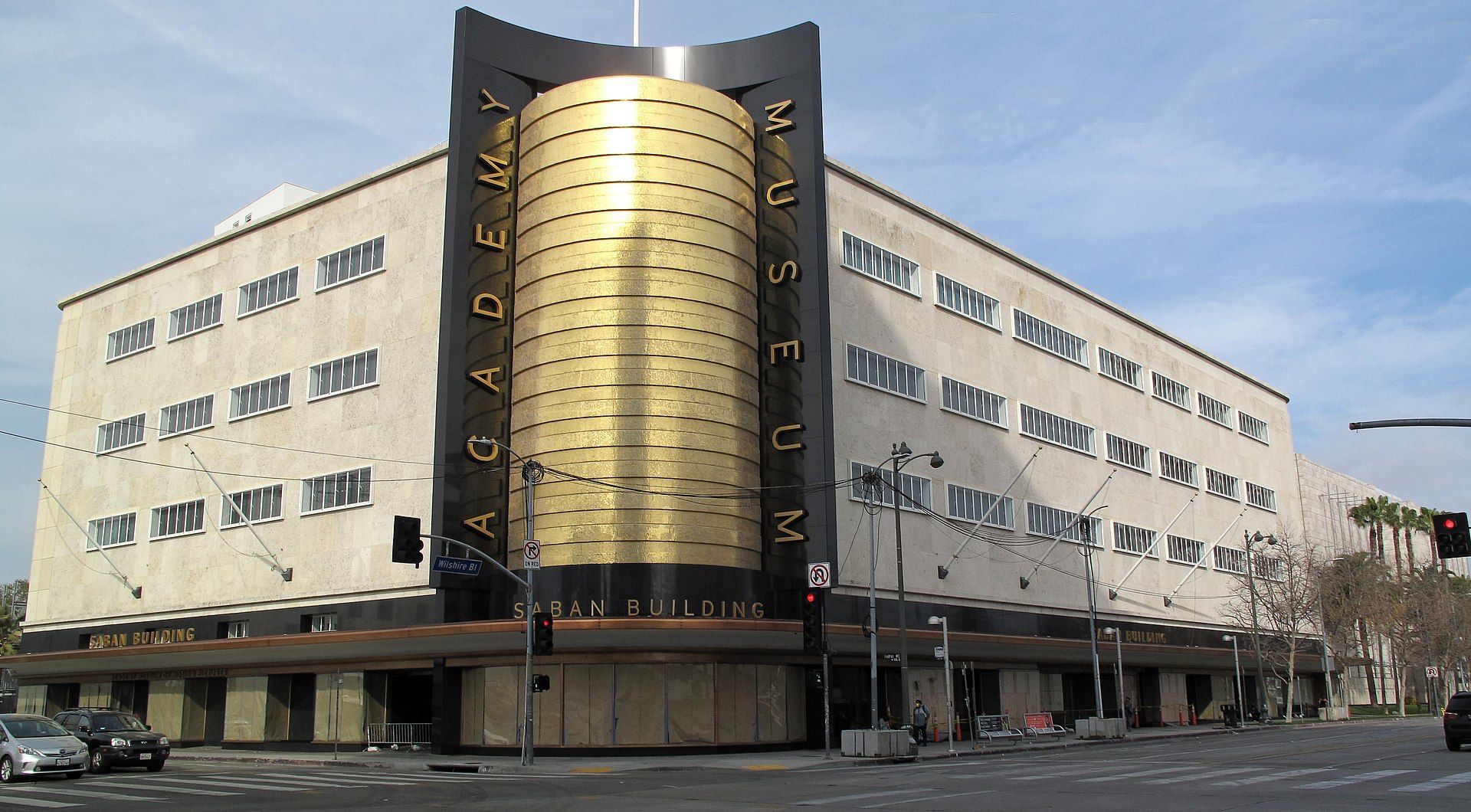 Academy Museum
The Academy Museum Store offers a collection of exclusive Oscar-themed merchandise for visitors. The store has something for everyone, from Oscar Statuettes to prints and postcards, posters, and collectibles.
Travelers visiting Los Angeles should make this a part of their itinerary and pick up collectibles only available at the Academy Museum Store from the movie-making capital of the world.