Summary
Experience a winter wonderland in the Midwest with stunning landscapes like frozen lakes, snow-capped mountains, and icy waterfalls.
Door County, Wisconsin offers charming coastal scenery and seasonal festivals, with attractions like Cana Island and winter activities in state parks.
Enjoy snow activities in Boyne Falls, Michigan and Mackinac Island, or indulge in a spa getaway in Wisconsin Dells for a peaceful winter retreat.
America's Heartland makes for a fantastic getaway just about any time of year thanks, in part, to its small-town charm and down-home, friendly atmosphere. However, for those who enjoy the snow, the Midwest is especially alluring in the winter.
After all, from its frozen lakes and rugged, snow-capped mountains to its icy waterfalls and dramatic ice caves, the land between the coasts is the very epitome of a winter wonderland escape. Whether vacationers opt for a stay in a rustic cabin in the wilds of Ohio or a spa getaway in Wisconsin, here are some of the best winter trips in the Midwest that showcase its beauty and adventure during the chilliest time of the year.
Related: For Peak Foliage, Here's Why The Midwest Is Bound To Put On A Lovely Leaf-Peeping Show
10
Enjoy Winter In The Cape Cod Of The Midwest (Door County, Wisconsin)
Shivering Sands State Recreation Area in Door County, Wisconsin
Featuring 300 miles of coastline, it's not hard to see why Door County, Wisconsin is often referred to as the "Cape Cod of the Midwest."
But the peninsula is also one of the most breathtaking Midwest winter escapes for its seasonal festivals and many outdoor snow activities. One particular spot not to miss is Cana Island, which features a beautiful lighthouse.
9
Rent A Cabin In Hocking Hills State Park (Hocking Hills, Ohio)
Bikingshaun Shaun Cupp,
CC
A 3.0
, Wikimedia"">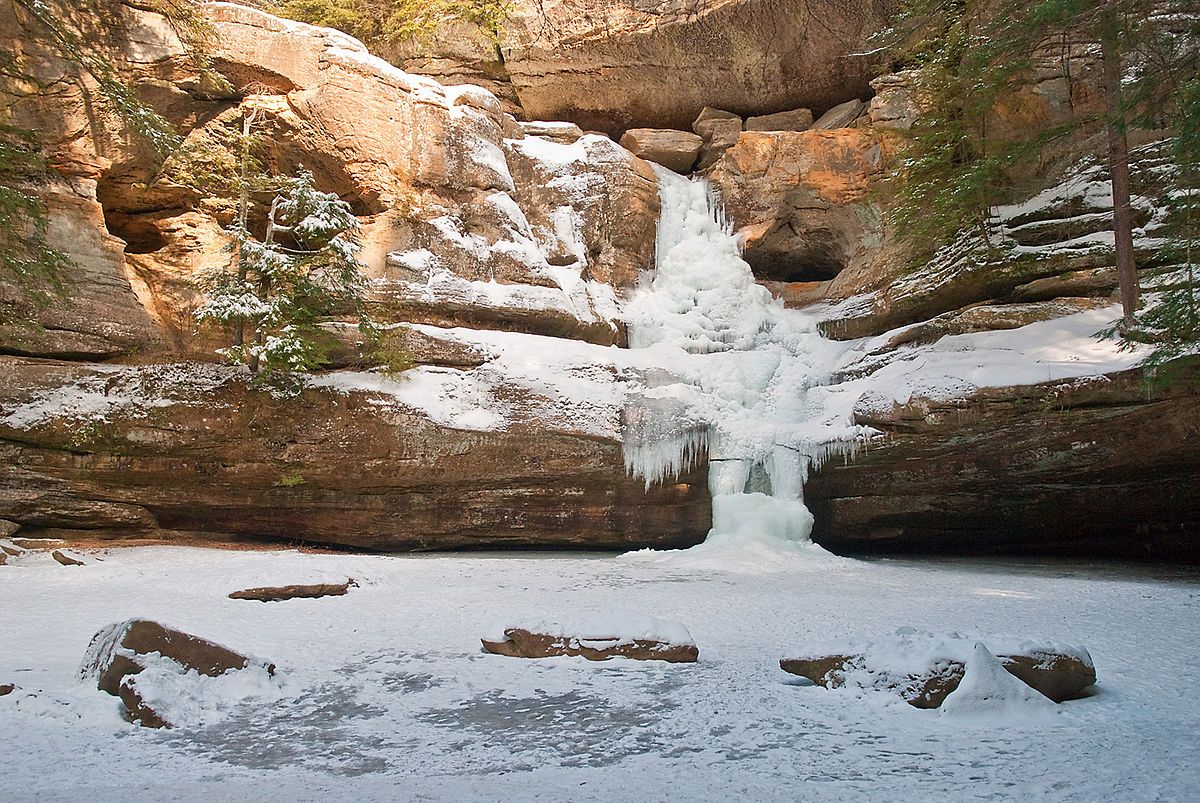 Cedar Falls in Hocking Hills State Park in the winter
Featuring rugged cliffs and cascading waterfalls, Hocking Hills State Park offers some of the best Midwest winter trips, which is unsurprising since it's the crown jewel of Southeastern Ohio.
See the area's magnificent ice formations in the winter with a stay in nearby resort lodges or charming cabins.
Hocking Hills State Park is open year-round from dawn to dusk and offers free admission.
8
Hit The Slopes Of Boyne Mountain (Boyne Falls, Michigan)
Ashley Sawchuk via
Shutterstock
"">
Boyne Mountain in Boyne Falls, MI, USA in the winter
Boyne Falls, Michigan, is one of the most quaint fall getaways in small Midwest towns. But it also extends that small-town charm to visitors in the winter season.
In particular, Boyne Mountain offers people a variety of snow activities, ranging from snow tubing to skiing and much more.
Related: 10 Absolutely Beautiful Places In The Midwest To Go 'Off-Grid' This Fall
7
Escape For A Snowy Retreat On Mackinac Island (Mackinac Island, Michigan)
Mackinac Island is one of the truly scenic Midwest spots to visit, especially during the wintertime because it's the off-season, which means there will be fewer crowds.
Visitors looking for amazing things to do in the Midwest during winter really need to head to Mackinac Island State Park here, which offers the perfect chilly and crisp day out in this Michigan gem.
Mackinac Island's tourist season runs from May to October, after which some of the area's lodging, restaurants, and other attractions close for the season. However, many are still open in the winter, so be sure to check the website for a complete list prior to visiting.
6
Enjoy A Spa Getaway In Wisconsin Dells (Wisconsin Dells, Wisconsin)
Ethan Walsweer on
Unsplash
"">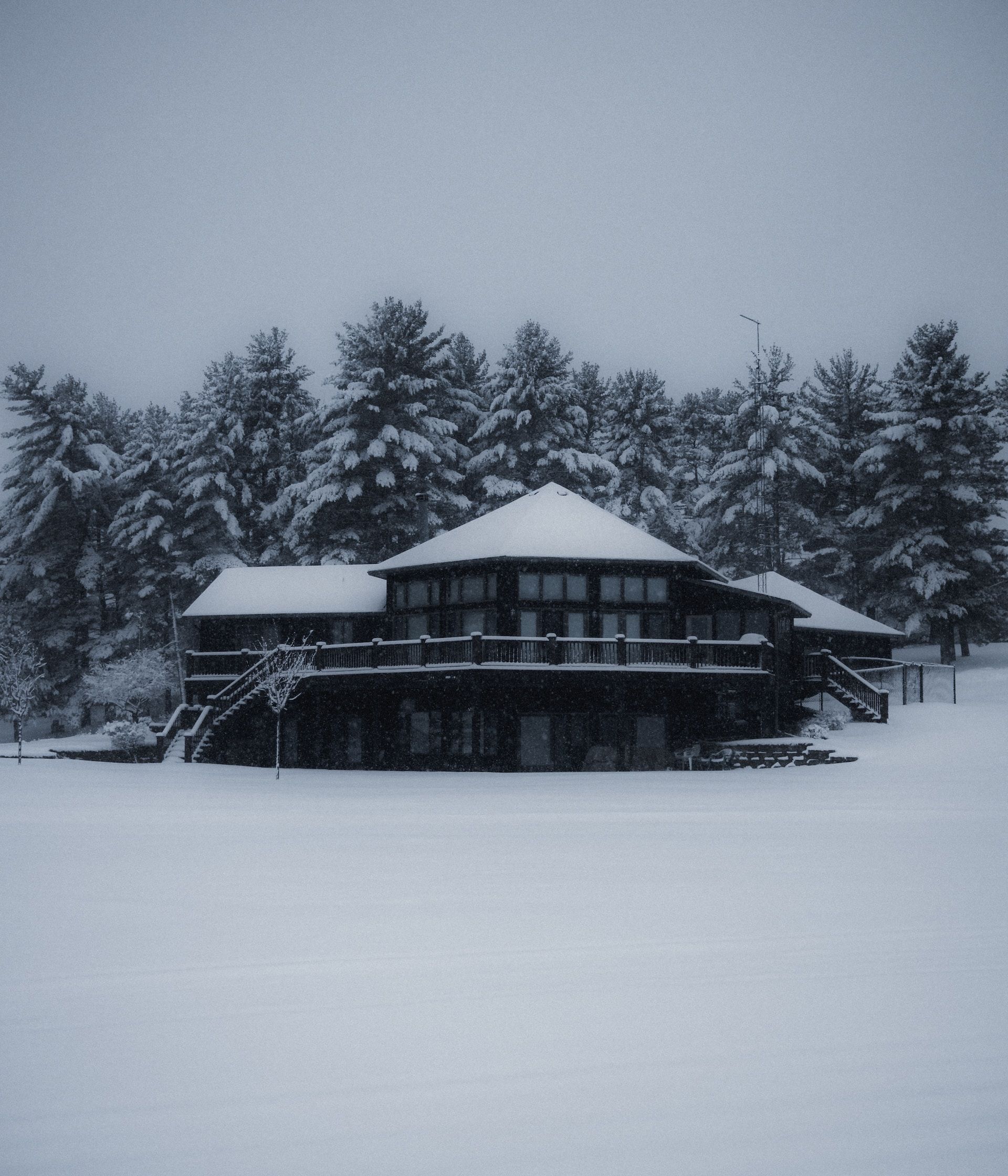 Snow-covered building in Wisconsin Dells, Wisconsin
Enjoy a winter wonderland in Wisconsin with a trip to Wisconsin Dells, which is easily one of the best winter vacation destinations in the Midwest.
With a population of just under 4,000, the small town is the perfect place to partake in snow attractions like snowboarding, tubing, and skiing, away from the crowds.
5
Visit The Snow-Capped Lutsen Mountains (Lutsen, Minnesota)
View from the top of Moose Mountain at Lutsen Mountains
Perched along the shoreline of Lake Superior, Lutsen, Minnesota, is one of the most beautiful winter wonderlands in the Midwest.
Tackle the Lutsen Mountains' 450 miles of snowmobile trails or go skiing on the vast 1,000 acres of downhill slopes, the options are endless.
Related: Fall Road Trips: 10 Scenic Drives to Take in the Midwest In October
4
Embark On A Winter Escape To Galena County (Galena, Illinois)
Steve Gadomski via
Shutterstock
"">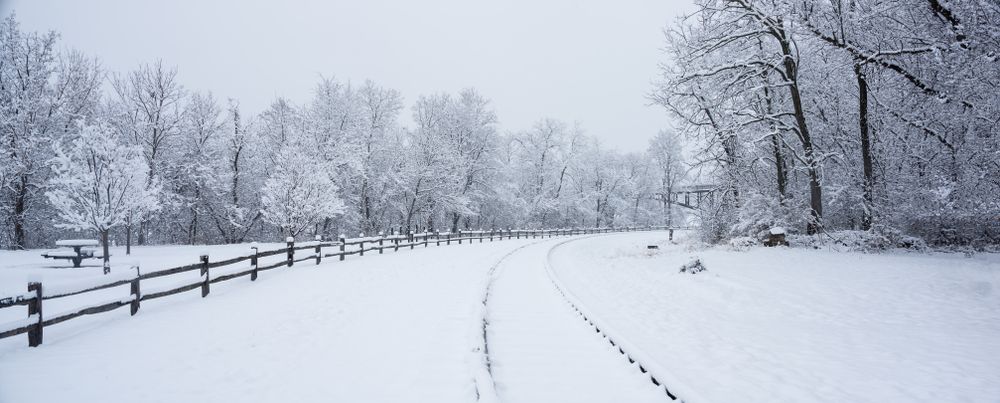 Snow covered train rails in Galena, Illinois, USA
Enjoy a snow day in Galena County, which is home to several iconic resorts perfect for those seeking snowy winter vacations in the Midwest.
Situated in northwest Illinois, the small town of Galena is certainly worth the trip, with its pretty B&Bs, inns, and spa resorts.
3
Visit A Winter Hot Spot In The Cornhusker State (Lincoln, Nebraska)
Tim Umphreys on
Unsplash
"">
Snowfall on a Nebraska street
There are many things to do in Lincoln, Nebraska, especially during the winter months when it transforms into one of the most beautiful Midwest vacation spots covered in snow.
Tourists can go birdwatching at the Lake Ogallala Bald Eagle Viewing Center, hit the slopes, or tackle one of the area's many ice skating rinks.
2
Tackle The Paoli Peaks (Paoli, Indiana)
Gavyn Alejandro on
Unsplash
"">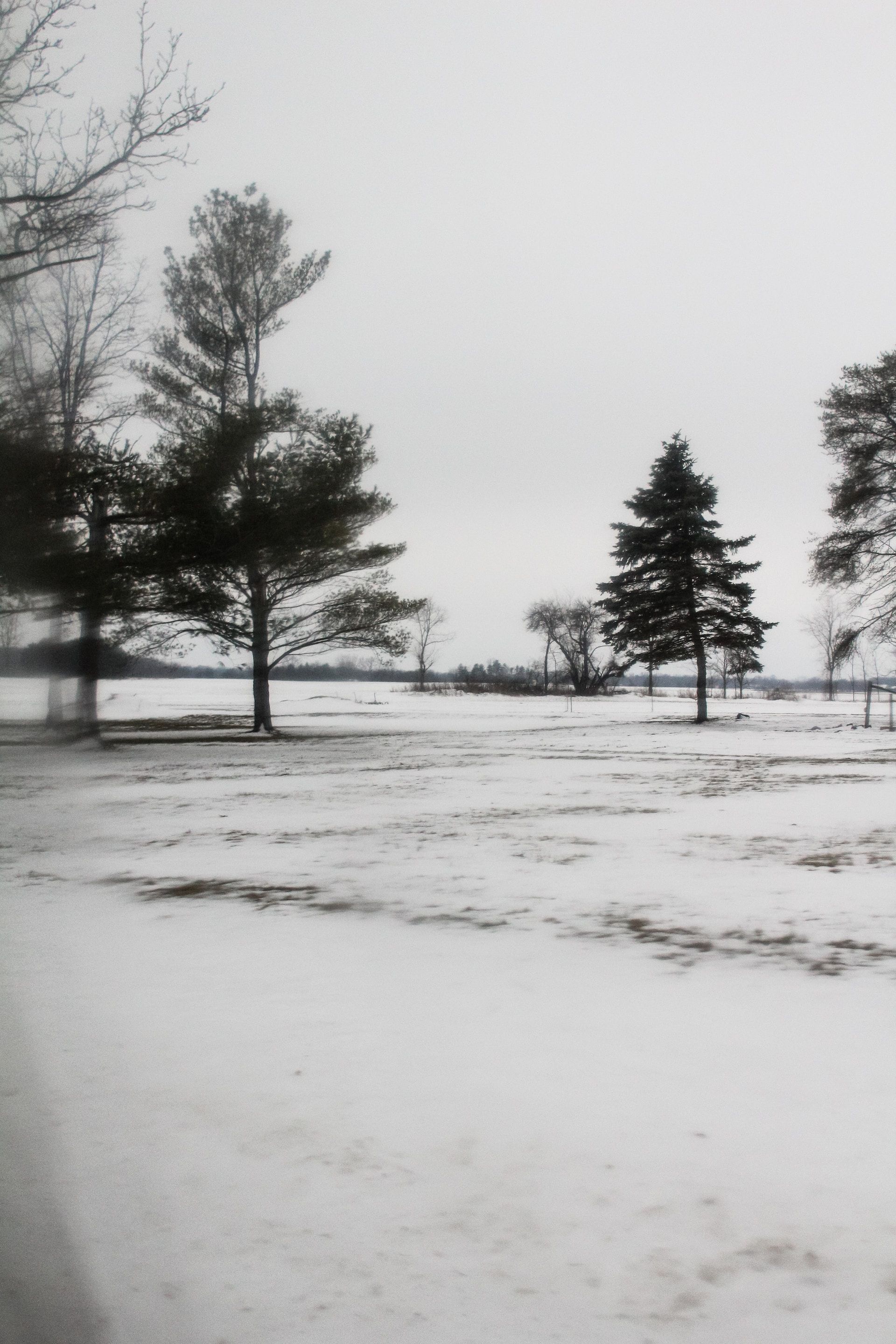 Indiana in the winter
Founded in 1816, Paoli's historical roots run deep, making it a great winter option for those keen on learning more about the Midwest's incredible past.
Plus, its alpine ski resort, Paoli Peaks, is a bucket list adventure like no other.
Related: 10 Cozy Towns In The Midwest To Visit This Fall
1
Stay At A Historic Lakeside Lodge (Nisswa, Minnesota)
For one of the best lakeside vacations in the Great American Midwest in the winter, head to Nisswa, which is home to not one but eleven lakes.
Situated near Gull Lake, the Minnesota town's historic Grand View Lodge, which has been providing guests with cozy lodging since 1916, is certainly worth a stay.
Things to do: Fritz Loven Park, Gull Lake