Summary
Ohio offers a variety of creepy destinations, from haunted houses to abandoned asylums, perfect for thrill-seekers and history enthusiasts alike.
Escape from Blood Prison in Marysville is highly recommended for those looking for an intense and realistic scare with special effects created by Hollywood legends.
Discover the dark past and mysterious legends of Hell Town, Boston, and the Pataskala Haunted Forest, where visitors can experience unknown terrors and ancient dread.
Ohio is home to no shortage of creepy trails, abandoned asylums, and fear-inducing attractions just waiting to frighten intrepid travelers any time of year. From elaborate haunted houses like Escape from Blood Prison to the real-life haunted history of the Ohio State Reformatory, these eerie destinations offer curiosity seekers a chance to get their fright on while learning tales of tragedy and mysteries that still linger.
Urban legends come alive at Fear Columbus, trials through the allegedly cursed Pataskala Haunted Forest summon unknown terrors, and a trip to the off-limits village of Hell Town may offer more than bargained for. Beautiful towns in Ohio like Chagrin Falls, Geneva-on-the-Lake, and Put-in-Bay are all worth a visit, especially during the fall when the leaves are changing color. Buckle up for chills as visitors explore 10 top destinations to trigger their fight or flight response this Halloween season and beyond.
10
Escape From Blood Prison
Located in Marysville, Escape from Blood Prison is a haunt known for its elaborate sets and chilling atmosphere. Upon entering, guests will find themselves trapped inside a maximum security prison overrun by violent inmates. With gut-wrenching scenes around every turn, it's a heart-pounding journey to escape this nightmarish facility alive. This haunt features special effects created by Hollywood legends. It's highly recommended for thrill-seekers wanting an intense and realistic scare.
General admission is $20
VIP line bypass is available for $30
RELATED: Appalachian Spooks: 10 Historic Haunts To Know About Before You Visit
9
Carnage Haunted House
In the town of Springfield sits Carnage Haunted House, home to some truly terrifying creatures after dark. Delving deep into an abandoned warehouse, guests will come face-to-face with hordes of zombies, maniacs, and other monstrosities lurking in the shadows. It's a gory gauntlet filled with oozing realism. What makes Carnage stand out is its exceptionally lifelike scenes, animatronics, and actors committed to bringing nightmares to life.
Tickets are $20 per person
$25 VIP fast pass is available
8
Fear Columbus
Experience urban legends come to life at Fear Columbus, one of Ohio's largest and most immersive haunted attractions. Wandering through the abandoned streets and buildings of a forsaken town, guests will face bloodthirsty myths. No place is safe from these sinister stories. Sprawling over 40,000 square feet, Fear Columbus prides itself on hyper-realistic sets and costumes that transport visitors straight into a living nightmare.
General admission is $25
Express pass is $40
7
Ohio State Reformatory, Mansfield
Corridor of the state reformatory
Originally opened in 1896 as one of the most notorious prisons in America, the Ohio State Reformatory in Mansfield became known for its inhumane conditions and brutal treatment of inmates. The story behind the Ohio State Prison that was ordered to be shut down by the Supreme Court is a tale of corruption, neglect, and human suffering. Wander the menacing cell blocks and dark corridors of this Gothic structure. This unique haunt lets imaginations run wild within the very walls that have contained unfathomable acts of cruelty and pain over a century ago. Rich with history yet dripping with modern terror.
Day tours are $15 for adults
Night tours during the Halloween season range from $25-$35
A visit to "The Shawshank Prison" is one visitors could never shake.
RELATED: Smoky Mountain Spooks: 10 Historic Haunts To Know About Before You Visit
6
Hell Town, Boston
Deep in the Cuyahoga Valley lies the abandoned village of Boston, Ohio – better known by local legends as "Hell Town," which is one of the awesome things to do in Ohio. A dark past involving strange disappearances and suspected occult activity still lingers amongst the crumbling buildings reclaimed by nature. While not technically a "haunted house," Hell Town promises a frightfully good time with its sinister stories and trails leading to wicked locales.
Tours are $30 per person
$40 gets a lantern and ghost hunt equipment rental
5
Pataskala Haunted Forest
Similar to Boston in mysticism yet more expansive, the Pataskala Haunted Forest promises a journey into the unknown. Unknown riders in black carriages are said to prowl this forest under a blood moon, snatching souls unlucky enough to cross their path. Brave the foggy footpaths riddled with hidden terrors awaiting the unwary in this forest primeval. Despite all modern additions, an aura of ancient dread still cloaks these haunted hollows where few dare to tread after dark.
General admission is $20
The fast pass is $30
4
Haunted Statehouse Tours
Windows boarded up against the death of George Floyd in Columbus
What mysteries lie within Ohio's seat of power after hours? Take a lantern-guided tour of Columbus' Statehouse, once said to be frequented by the ghostly figure of "The Grey Lady." Learn of doomed spirits still seeking justice within these ornate halls where laws are decided and history was made. But that's not all Ohio has to offer. Vacation towns in Ohio are some of the most beautiful and interesting in the country.
Tours are $10 for adults on select dates
$15 gets early admission
Few places in Ohio can claim as long and colorful a past as this National Historic Landmark.
RELATED: Hawthorne Hotel: What To Know About Staying In Salem's Most Historic Haunt
3
Halloween Haunt At Kings Island
King's Island amusement park in Mason, Ohio
For over 40 years, Kings Island has transformed into one of the nation's premier Halloween events. What to do at Kings Island? Wander frightfully re-themed lands with millions of dollars worth of elaborate sets awaiting discovery around every turn. Unleash fears at dozens of intense haunted houses and scare zones with roaming monsters. From family-friendly thrills to heart-stopping horrors suitable only for the bravest adults, Halloween Haunt delivers chill-filled entertainment on a scale unseen anywhere else in Ohio.
General admission ranges from $40-$50
Fright lane passes start at $20
2
Field Of Fright
Emu0151ke Dénes,
CC BY-SA 4.0
, via Wikimedia Commons"">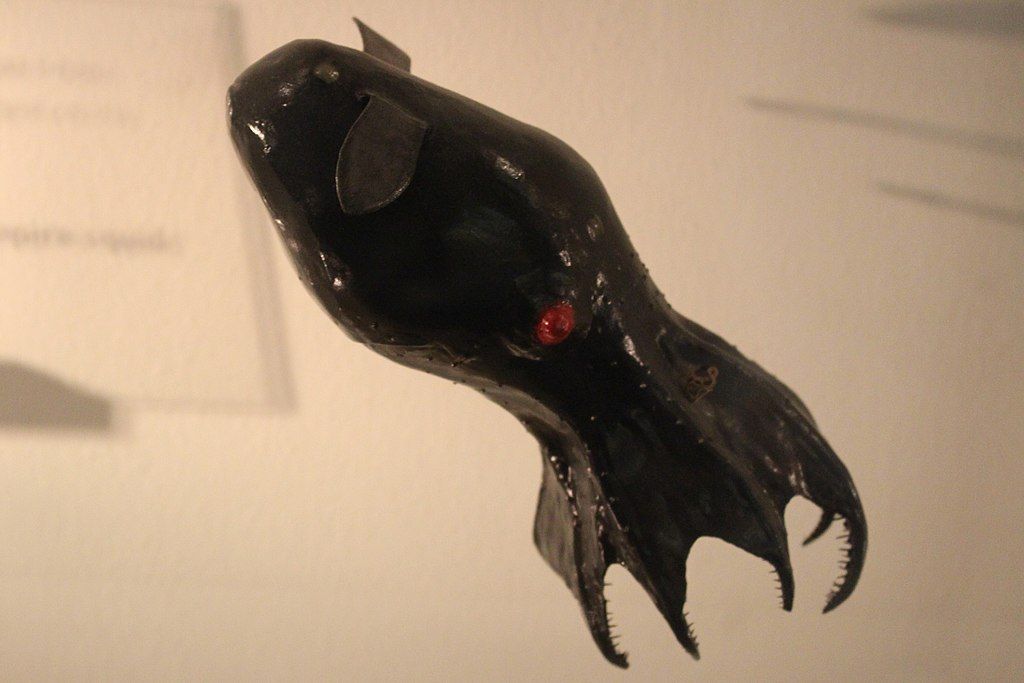 Dark vampire squid on display in lab
Dare to brave the terrors stalking the fields of McGuffey, home to Field of Fright. Wander mazes of rustling corn haunted by sinister slashers and creatures emerging from the stalks to hunt unsuspecting visitors. Prepare for jump scares around every corner and harrowing trails concluded by relentlessly scary haunts. Field of Fright takes classic Halloween iconography to a whole new level with its detailed theming and dedication to giving all attendees the fright of their lives.
General admission is $20
$30 fast pass available
1
Lima Tuberculosis Hospital
Carrington, Thomas Spees
n
National Association for the Study and Prevention of Tuberculosis (U.S.)
"">

Hospital and Sanatorium Construction
Once a hospital, it is now an abandoned haunt filled with tragedy. The crumbling Lima Tuberculosis Hospital stands as a tomb to the souls who suffered and died within its walls. Rumors persist that not all departed, with some ghosts refusing to leave their past behind. This eerie facility invites intrepid explorers to wander and reflect – and perhaps encounter restless spirits still tethered to the building's gloomy past.
Tours are $20
$30 gets an after-hours investigation