Summary
Ride the KC Streetcar for a unique and cost-effective way to explore downtown Kansas City. It runs daily and connects travelers to major attractions.
Visit the Wyandotte County Museum to learn about local history and see over 10,000 artifacts from the 19th century. It's a free and engaging opportunity.
Hike or bike along the Kaw River Trail for outdoor recreation and beautiful river views. The trail is open daily and offers great birdwatching opportunities.
Kansas City in Kansas, also known as the historic "Paris Of The Plains," is among the most underrated destinations in the Midwest. It often flies under the radar, overshadowed by its larger Missouri counterpart. But savvy budget-conscious travelers looking for fun and free things to do in the US on their vacations know this old city along the Missouri River has plenty of zero-cost activities, earning it a place among the USA's cheap places to travel.
Outdoor enthusiasts can take full advantage of the city's ample green spaces by hiking the trails and playing disc golf for free in parks across Kansas City. History buffs will enjoy exploring the fascinating Quindaro Ruins and Townsite, an important stop on the Underground Railroad. Public art and stunning fountains adorn the city, allowing travelers to take in beautiful sights on an edifying, wallet-friendly, self-guided walking tour.
With this array of free options, this iconic US city has plenty of hidden gems waiting to delight discerning travelers with less cash to spend. Here are some of the best free things to do in Kansas City, Kansas, for the ultimate budget stay without compromising enjoyment and experiences.
Related: Get More Bang For Your Buck: 10 Affordable Yet Unique Kansas City Hotels
10
Ride The KC Streetcar
The KC Streetcar in Kansas City
The KC Streetcar provides a unique and free way for visitors to experience downtown Kansas City. This electric rail service runs through the city's heart, connecting travelers to major attractions. Riders can hop on and off at stops like the City Market, the Power & Light District, and Union Station.
The streetcars operate daily, making it easy to navigate around downtown KC. Travelers can view historic buildings, public art, and city life along the Streetcar route. It's an easy and cost-effective way to explore Kansas City.
Hours: Runs seven days a week from 6 am to midnight
Getting Around: Good for avoiding parking downtown and traffic
Length: The Main Street line is 2.2 miles long and takes about 12 minutes end-to-end
9
Learn About Local History At The Wyandotte County Museum
User:Charvex, Public domain, via Wikimedia Commons"">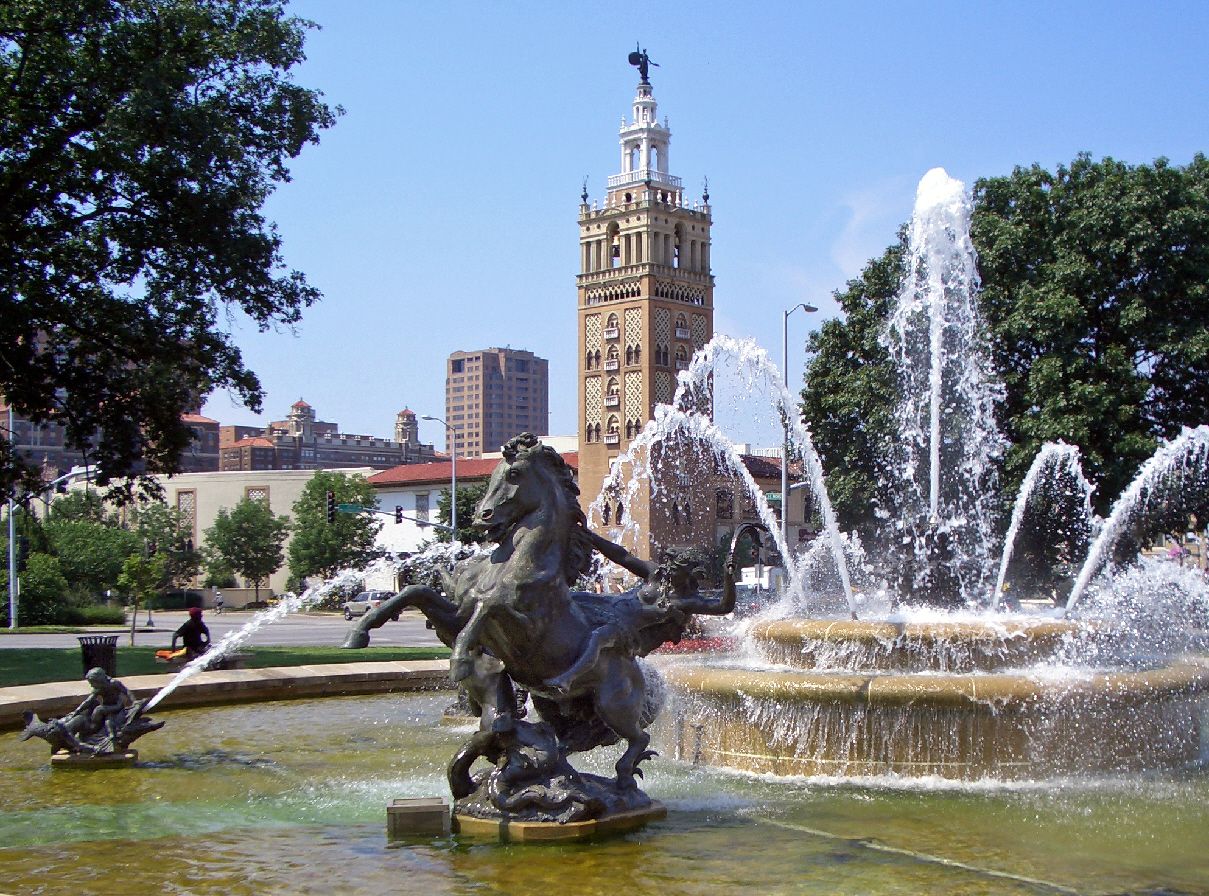 J.C. Nichols Fountain by Henri-Léon Gréber, at the Country Club Plaza, Kansas City, KS, USA
Travelers can visit the Wyandotte County Museum for free to learn about local history. Exhibits focus on Native American heritage, pioneer settlement, and the development of Wyandotte County communities. Historical artifacts on display include furniture, clothing, tools, and more, offering insight into 19th-century daily life.
Visitors can also see the 501 Locomotive, an iconic steam engine from the 1800s. The museum provides an engaging and inexpensive opportunity to immerse in the stories of the people and places that shaped this region.
Location: 631 N 126th St, Bonner Springs, KS 66012
Hours: Open Tuesday-Saturday, 10 am-4 pm
Collection Size: Over 10,000 artifacts in its collection
8
Hike Or Bike Along The Kaw River Trail
Skibjm08,
CC BY-SA 4.0
, via Wikimedia Commons"">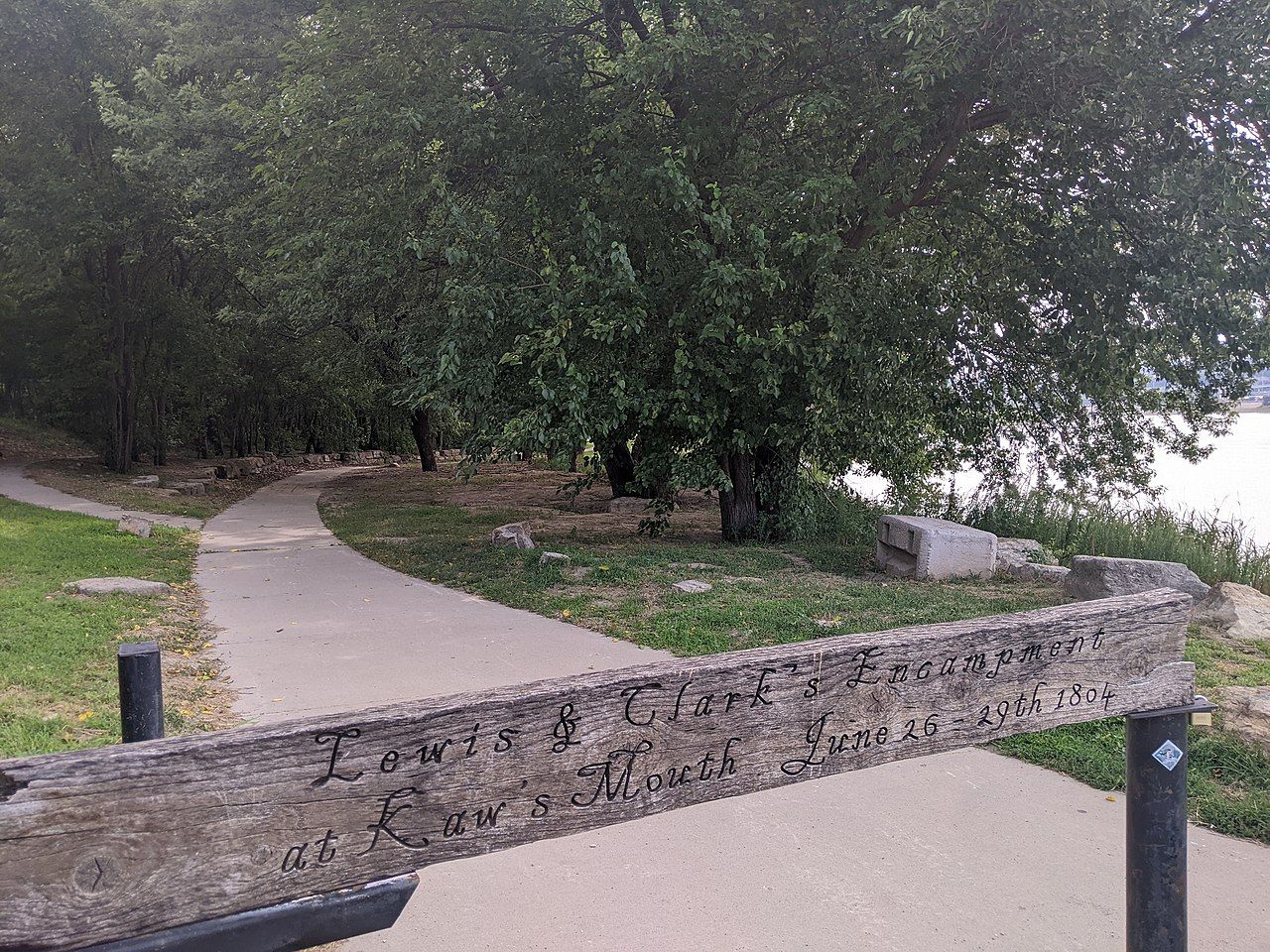 Wooden sign commemorating the Lewis and Clark encampment at Kaw Point Park, Kansas City, Kansas, USA
For outdoor recreation, visitors can enjoy the natural scenery along the Kaw River on an outing at the Lewis & Clark Kaw River Trail. This 7-mile trail allows travelers to walk, jog, or bike ride along the winding river and through wetland areas for free.
As a designated wildlife sanctuary, the trail offers ample opportunities to spot local animals and birds. Benches are available to pause and appreciate lovely river vistas, wildflowers, and woodlands. The trail begins downtown near the Lewis & Clark historic site, providing a convenient urban trailhead.
Trailhead Location: 560 N Delaware St, Kansas City, KS 66101
Hours: Open daily from 5 am to 11 pm
What to See: Good for birdwatching, with over 200 species spotted
7
Visit The Kansas City Kansas Farmers' Market
Ian Ballinger,
CC BY-SA 4.0
, via Wikimedia Commons"">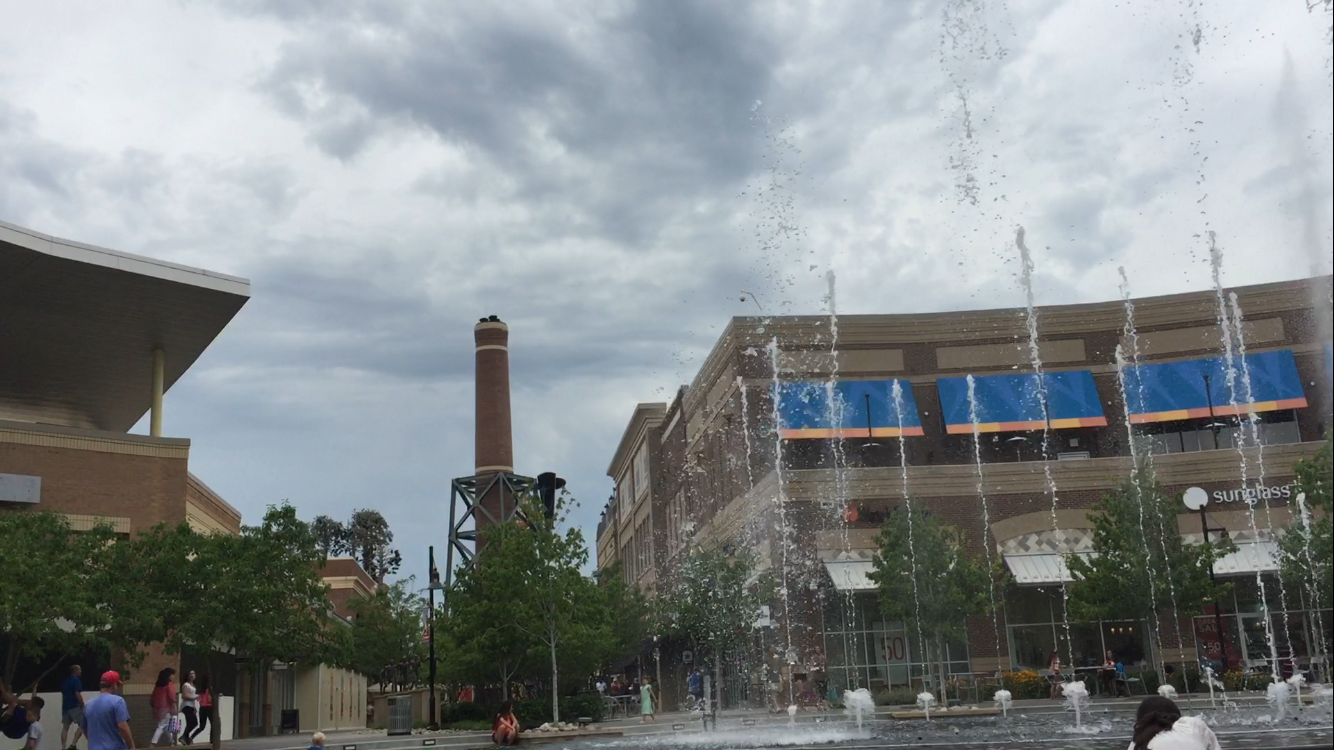 Kansas Legends fountains in Kansas City, Kansas
The City Market draws many visitors, both local and international travelers. It can be accessed by riding the free streetcar mentioned above. It also hosts one of the biggest free Farmers' markets in the region. Touring here allows individuals to witness colorful agricultural goods and displays and interact with like-minded people.
Remember to visit early on the weekends and check out the many merchants, artists, creators, and producers.
Address: 1120 Central Ave, Kansas City, Kansas
Hours: Wednesday, 8 am to 12 pm, Saturday, 11 am to 3 pm, Sunday, 9 am to am
Kansas City Kansas Farmers Market operates in three locations in Wyandotte County. Visit here for more information.
Related: Spring Break In Style: 10 Top-Rated Kansas City Hotels To Relax And Recharge
6
Bag A Bargain And Buy Unique Goods At The Adelante Thrift
Here is a chance to experience world-class shopping and transform the community through shopping. The Adelante Thrift is a non-profit area that aims at serving and empowering refugees and immigrants living in Kansas City.
Every profit this organization gets goes to fulfilling this mission. So, while visitors walk home with unique items, they will also be satisfied with supporting charity.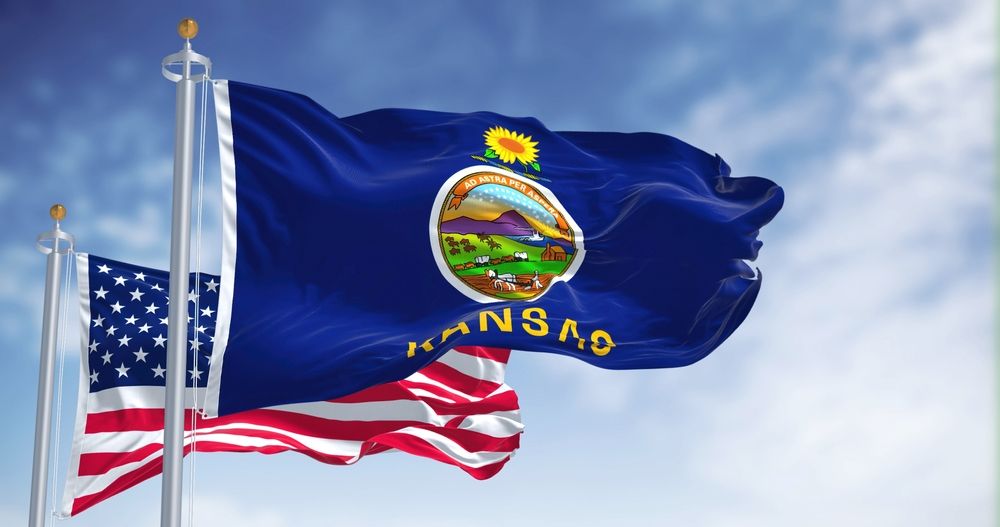 The Kansas state flag waving with the national flag of the United States of America
Ask anyone in the Argentine community in Kansas City for a place to visit in their neighborhood, and they'll suggest the mural. It's a free landmark stretching across a Metropolitan Avenue block and a source of pride for those residing here.
The mural is the work of 7 artists who took almost three months to paint the beautiful wall. It tells a story of the Argentine community starting from the east end, heading to the right, and into the future. So grab this chance to see the largest and most intriguing pieces in the city.
Address: 3198 Metropolitan Avenue, Kansas City, Kansas 66106
Hours: Daylight hours
4
Hike Or Bike Along The Armourdale Hike & Bike Route: Island Loop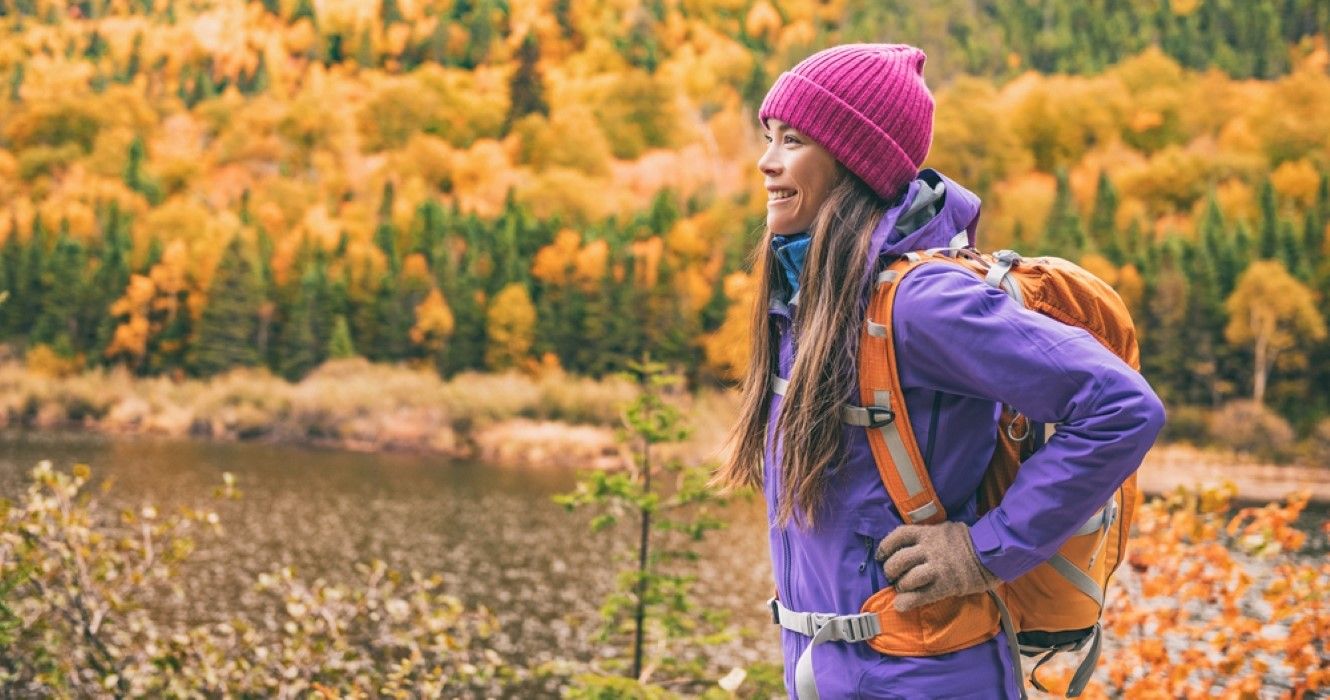 Fall autumn hiker girl
For hikers and bikers, this scenic route allows them to soak in the beauty of Kansas City. It is an unpaved route taking guests through the city itself. It was named after the river island that hikers can see from the pathway.
The hike starts at the northern end with industrial views that may not be as interesting. But as one travels down the lane, they're welcomed by natural stunning views while heading south. Visitors can access the trailhead and limited parking at the trail's north end.
Address: 2018 Kansas Ave, Kansas City, KS 66105
Hours: 6 am to 9 pm
Carry sunglasses and a sun hat. There is no shade on the entire route.
3
Plan A Picnic At Big Eleven Lake
Big Eleven Lake is one of the free places to visit in Kansas City, found in the heart of the city itself. It is a manmade fishing lake with picnic tables and an amphitheater with electrical outlets. It is an ideal location for kids and parents to enjoy the natural beauty of Kansas City.
This free-to-enter Big Eleven Lake has hosted various celebrations and competitions. So don't be surprised if there's an event here. There are local fishermen here, and guests can try their luck in angling.
Address: 11th & State Ave. Kansas City, KS 66101
Hours: 6 am-10 pm
Arrive early to find a picnic table.
Related: Rooting For Kansas City? Here Are The Most Iconic KC Foods To Make For The Super Bowl
2
See The John Brown Statue
America Beautiful Patton,
CC BY-SA 4.0
, via Wikimedia Commons"">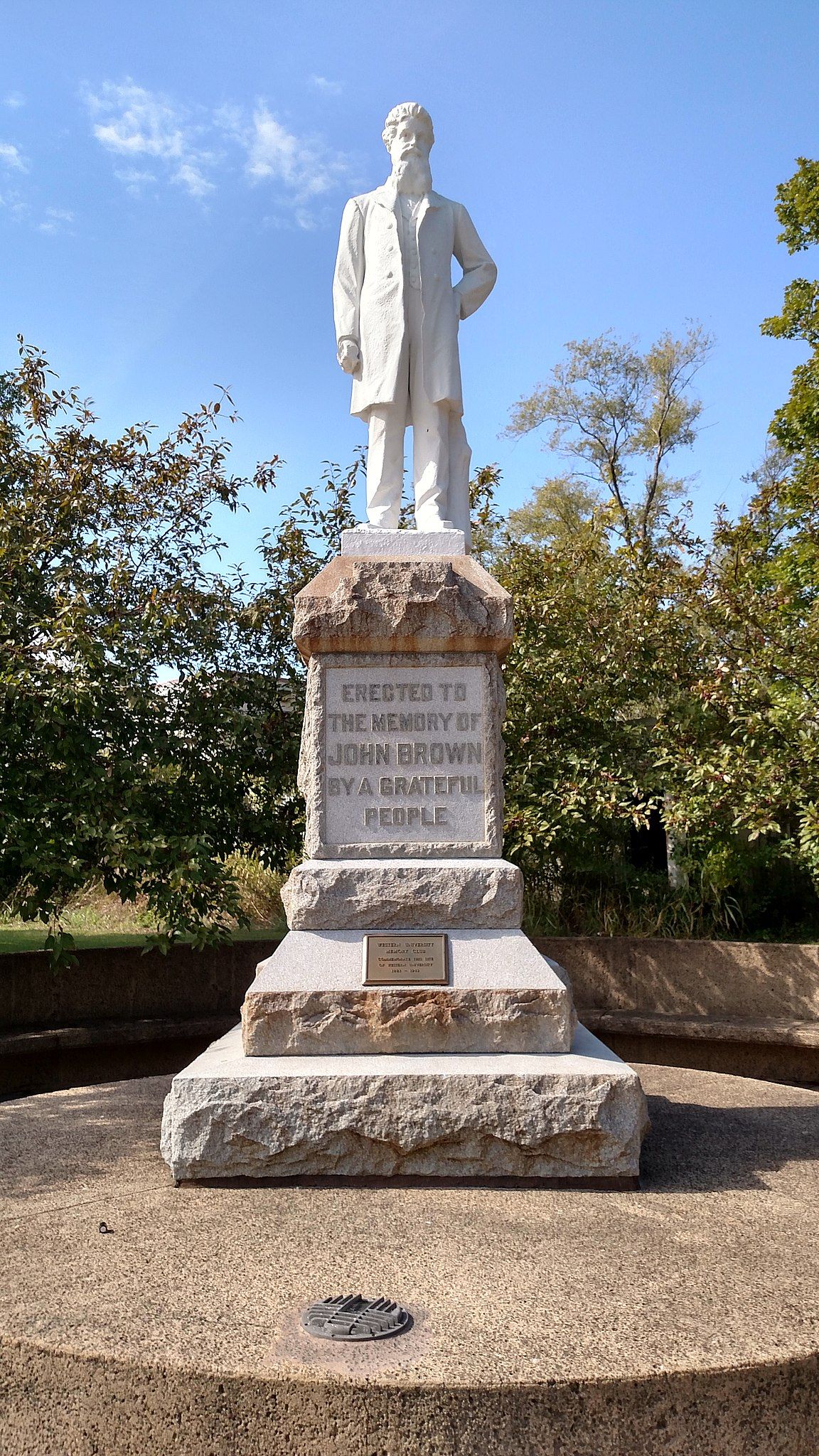 Statue of John Brown
The John Brown Statue is located at the John Brown Memorial Park. It was built in honor of John Brown, an early opponent of slavery in the US. Most people come here to get a picture of who John Brown was and learn about his contribution to America's history.
Once done paying tribute to this renowned abolist, explore the park in other ways. Playground equipment, shelter houses, grills, restrooms, and picnic tables allow individuals to enjoy the outside setting.
Address: 27th and Swell Street, Kansas City, KS 66101
Hours: 24 Hours, but the park operates on Monday to Friday, 8 am to 4:30 pm
1
Tour The Charlie Parker Memorial
William P. Gottlieb , Public domain, via Wikimedia Commons"">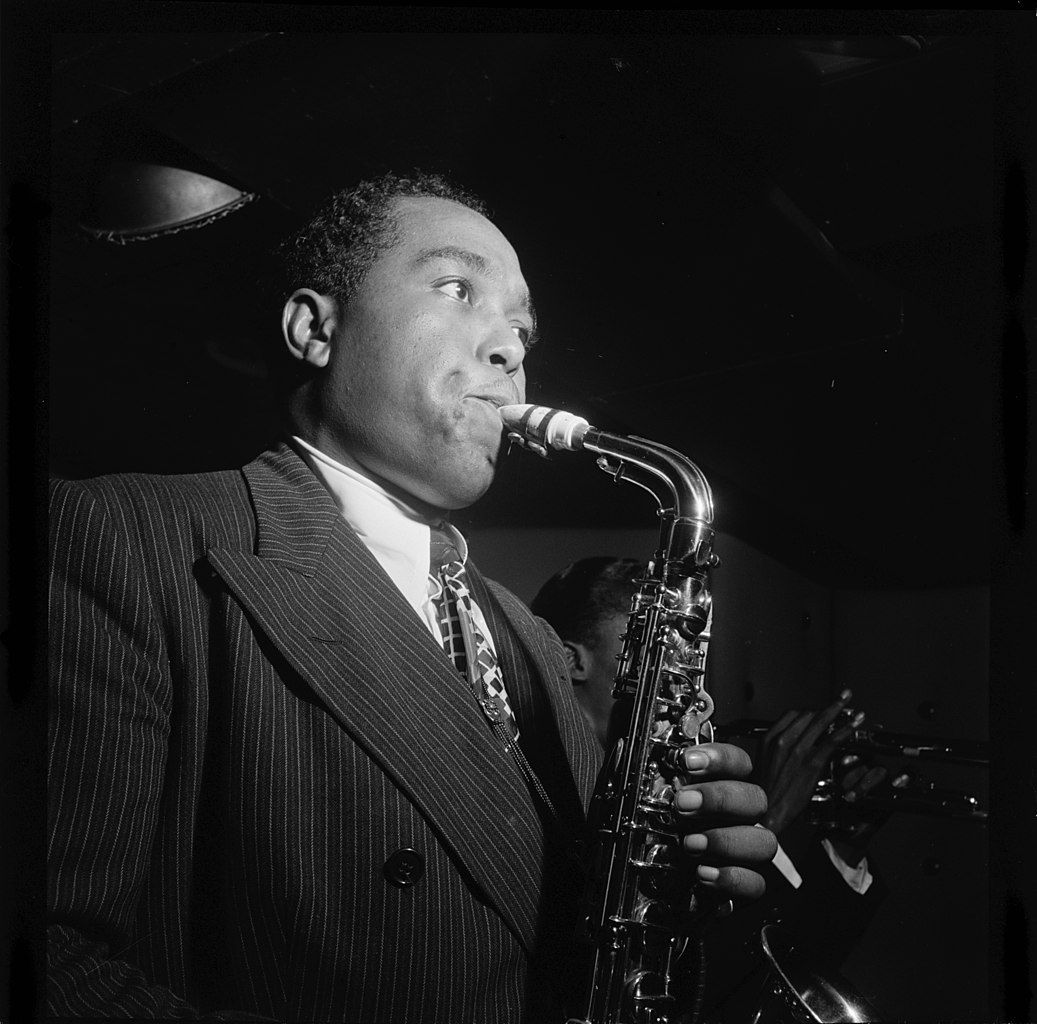 Portrait of Charlie Parker
Although Charlie Bird Parker lived a short life, he brought many changes in music. While growing up, Charlie developed a unique style of playing that he demonstrated in clubs and after-hours jam sessions. To date, the metro area of Kansas City has places and buildings that tell the story of this incredible man.
The Charlie Parker Memorial is one of these spots; it's one of the best free attractions in Kansas City, Kansas, located along the Big 11 Lake. It has been distinctively structured to honor this legendary saxophonist and an important contributor to the bebop jazz genre. It provides free and low-cost music and arts education to visitors.
Address: 11th & State Ave. Kansas City, KS 66101
Hours: 24-hour access
Wear comfortable clothing to hike on the available trails here.