Summary
Denver, also known as the "Mile-High City," offers free and accessible cultural events and attractions for visitors to enjoy.
Some of the free things to do in Denver include exploring the Red Rocks Amphitheater, touring Hammond's Candies Factory, and visiting the Colorado State Capitol.
Other free activities in Denver include strolling through the Denver Botanic Gardens, exploring the Denver Art Museum, and catching free concerts at City Park Jazz.
Denver, Colorado, also known as the "Mile-High City" due to its high sea elevation, is a vibrant and dynamic American city filled with beautiful natural parks to explore, delicious food to enjoy, and cultural wonders to discover. It's no surprise Denver is consistently ranked as one of the most livable cities in the United States, but with travel costs at an all-time high, planning a trip to this Colorado city may seem too expensive.
Thankfully, the city of Denver and many of its businesses are committed to offering cultural events and destinations that are accessible and free to all. With some planning, Denver can turn out to be one of the numerous cheap places to visit in America. Here are some of the many free things in Denver to do that allow visitors to enjoy the city's culture, history, and unparalleled natural beauty.
Related: 10 Totally Free Bucket-List Things To Do Around The U.S.
1
Tour The Red Rocks Amphitheater
Red Rocks Park and Amphitheater, Denver, Colorado – watch films, live concerts or a gorgeous windy hike 
The Red Rocks Amphitheater is a natural amphitheater built around a striking red sandstone formation that's known as the Red Rocks, from which it gets its name. The amphitheater is among the top free attractions in Denver and takes advantage of the natural acoustics created by the rocks, but visitors don't have to attend a concert to explore this renowned venue.
Travelers can hike the trails on Red Rocks Park, enjoy the breathtaking views of Denver, or explore the Visitor Center for free. Admission, along with parking, is also free to all who wish to visit the Trading Post and Colorado Music Hall of Fame. Though Red Rocks is technically ten miles outside of Denver, this beautiful location attracts tourists visiting Denver and should be on everyone's bucket list of free things to do in the United States.
Address: 18300 W Alameda Pkwy, Morrison, CO 80465
Hours: One hour before sunrise to one hour after sunset; One hour before sunrise to 2:00 PM on event days
Related: No Concert Needed To Visit Red Rocks Amphitheatre, Here's How
2
Participate In The Hammond's Candies Factory Tour
Perry Merrity II on
Unsplash
"">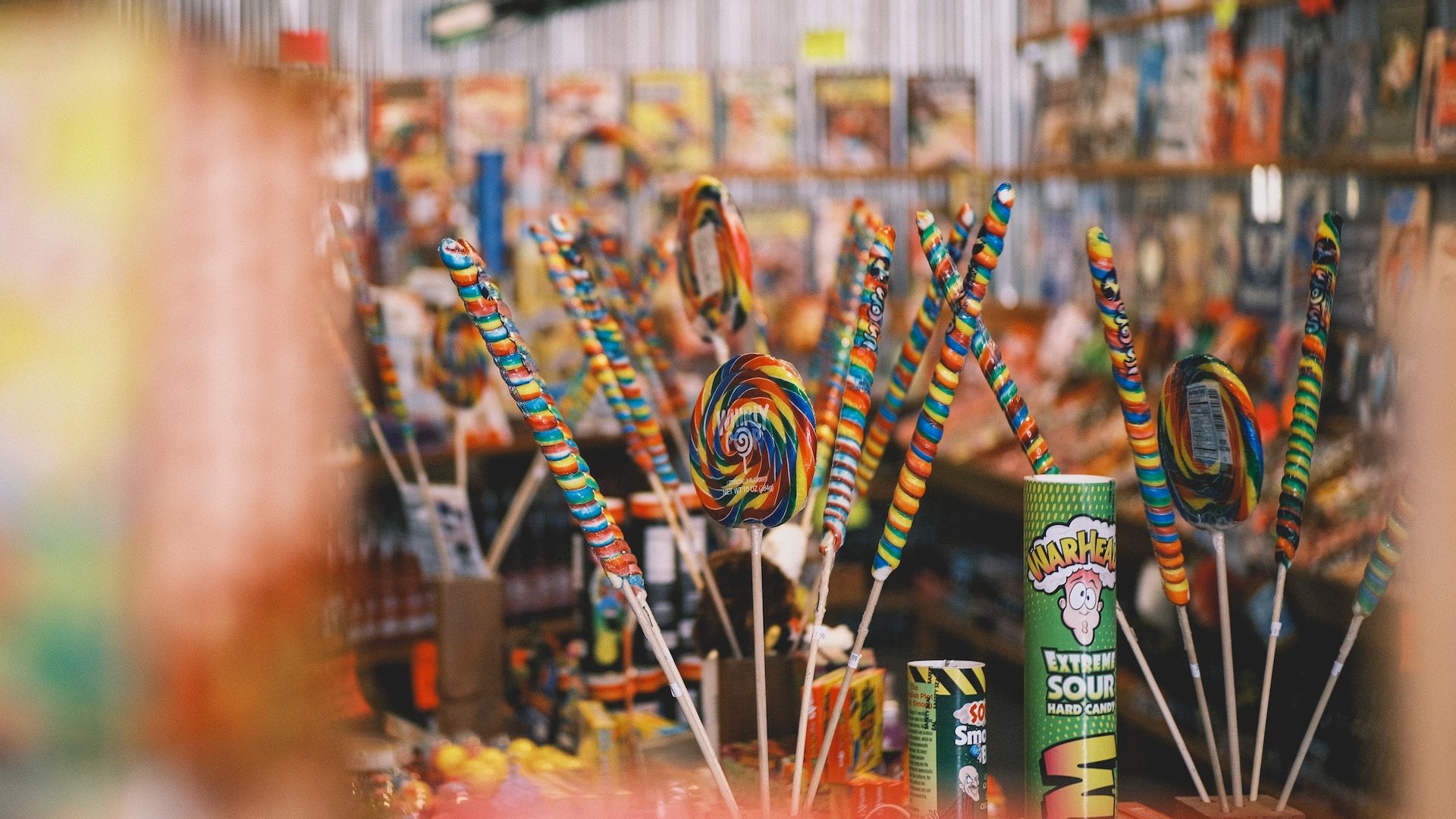 View inside a candy shop
Hammond's Candies is a famous sweet shop known for its mouthwatering, handmade sweets, and touring the establishment is among the best free things to do in Denver. Since 1920, Hammond's has been crafting delectable confections, and its free factory tour allows visitors to learn about its historic candy-making process.
The factory tour offers an exclusive look behind the scenes, revealing the artistry and precision that goes into each treat. It goes without saying that the highlight of the tour is the free samples that allow visitors to indulge their sweet tooth.
Address: 5735 Washington St, Denver, CO 80216
Hours: 9:00 AM to 4:00 PM Monday through Saturday; Closed on Sundays
3
Explore The Colorado State Capitol
Noah Sandoval on
Unsplash
"">
View of the Colorado State Capitol in Denver, Colorado
As the capital of Colorado, Denver is home to the state's capitol building, which offers free admission to all visitors. Completed in 1894, the Colorado State Capitol is known for its striking gold dome, which honors the Colorado Gold Rush.
Free guided tours allow visitors to explore and learn about the state's history and explore the unique architectural details featured throughout the capital, such as its grand interior, rotunda, stained-glass windows, and legislative chambers. At the west entrance of the capitol building, travelers can stand on the "Mile-High Step," which marks Denver's elevation above sea level.
Address: 200 E Colfax Ave, Denver, CO 80203
Guided Tour Hours: 7:30 AM to 5:00 PM Monday through Friday
Self-Guided Tour Hours: 7:30 AM to 5:00 PM Monday through Friday
4
Stroll Through Denver Botanic Gardens
Lilly pond in the Denver Botanic Gardens
The Denver Botanic Gardens is a truly stunning destination, filled with rare botanical wonders and beautifully designed landscapes. Founded in 1951, this botanic garden features an impressive collection of local and foreign flora, including alpine, aquatic, and tropical collections.
The Denver Botanic Gardens also collects and showcases botanic-themed paintings and sculptures. Thankfully, the Denver Botanic Gardens offers free days throughout the year, and the first floor of the Freyer–Newman Center is always free, welcoming visitors without reservations.
Address: 1007 York St, Denver, CO 80206
Hours: 9:00 AM to 8:00 PM on Mondays; 9:00 AM to 4:00 PM on Tuesdays through Sundays
Visitors are required to register online for the Denver Botanic Gardens Free Days.
Related: 10 Botanical Gardens That Are Best Visited In The Fall
5
See Masterpieces At The Denver Art Museum
Denver Art Museum, Denver, Colorado
The Denver Art Museum, also known as DAM, is another one of Denver's cultural institutions that offers free days throughout the year. Founded in 1893, this museum boasts an extensive collection of art spanning centuries and continents.
Visitors can immerse themselves in Western American, Native American, Oceanic, African, European, and contemporary art. With its sharp angles and modern design, the museum's architecture is a work of art itself, making it one of the most beautiful places to visit in Denver.
Address: 100 W 14th Ave Pkwy, Denver, CO 80204
Hours: 10:00 AM to 5:00 PM Wednesdays through Mondays; 10:00 AM to 9:00 PM Tuesdays
6
Check Out 16th Street Mall
View of 16th Street Mall in Denver, Colorado
Exploring The 16th Street Mall is one of the many free activities in Denver. Built in 1982, this pedestrian-friendly thoroughfare spans 1.25 miles through downtown Denver. Lined with unique stores, delicious restaurants, and local cafes, this area is always filled with people and fun activities.
Visitors can stumble upon street performances, catch free concerts, or simply stroll along the picturesque tree-lined promenade while window shopping. The free MallRide shuttle allows visitors to easily hop on and off the area, making it even easier to explore the area.
Address: 1001 16th St Mall, Denver, CO 80265
Hours: Open 24 hours
7
Enjoy The Great Outdoors In Washington Park
Jeff Bernard on
Unsplash
"">
View of Washington Park in Denver, Colorado
Washington Park, known as Wash Park by locals, is a beloved getaway in Denver that's free to all. Established in 1899, this beautiful park covers 165 acres and boasts two picturesque lakes, two gardens, and plenty of paths to explore.
Visitors can enjoy various outdoor activities, such as taking leisurely strolls, enjoying picnics, or paddle boating on the lakes. The park also features tennis courts, volleyball courts, playgrounds, and a recreation center. Wash Park is a serene escape, offering a peaceful retreat in the heart of Denver and providing ample opportunities for relaxing and enjoying the fresh outdoors.
Address: 701 S Franklin St, Denver, CO 80210
8
Meet Animals And Learn About Conservation At Denver Zoo
Morgan Newnham on
Unsplash
"">
One of the Denver Zoo's lions soaking in some sun in Denver, Colorado
A renowned wildlife sanctuary in its community, the Denver Zoo offers free access to guests on select days throughout the year. Founded in 1896, this zoo has a rich history of conservation and education. From local wildlife to exotic species, visitors can explore a diverse array of animals at the Denver Zoo.
Some of its top exhibits include the Predator Ridge, Primate Panorama, and the popular Elephant Passage. The Denver Zoo also hosts educational programs and animal encounters, making it an incredible destination for families and animal enthusiasts to learn about wildlife conservation while also enjoying a day out in Denver.
Address: 300 Steele St, Denver, CO 80205
Hours: 10:00 AM to 4:00 PM Monday through Sunday
9
Visit The Denver Central Library
Acton Crawford on
Unsplash
"">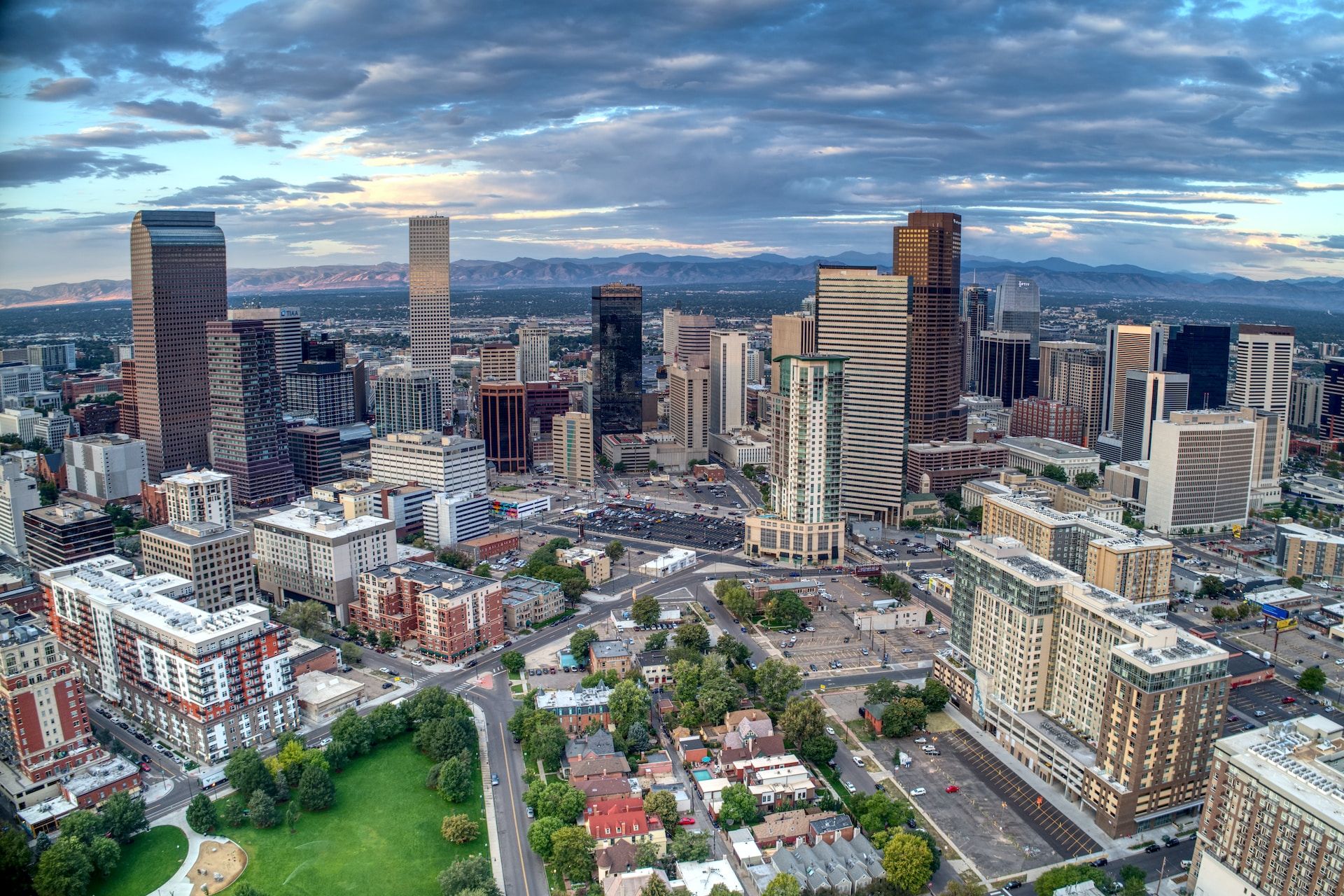 Aerial view of Denver, Colorado
The Denver Central Library is another free destination in Denver that's well worth the visit. Located in Downtown Denver's Golden Triangle district, this public library is a testament to Denver's commitment to innovation and cultural preservation.
The library is known for its extensive American Western History Collection, featuring content on everything from Native American history and Spanish land grants to the gold rush. Besides housing over two million items and hosting community events, the Denver Central Library has an impressive art gallery on its seventh floor, making this the perfect destination for both art lovers and history buffs.
Address: 10 W 14th Ave, Denver, CO 80204
Hours: 12:00 PM to 5:00 PM on Sundays; 1:00 PM to 6:00 PM Monday through Thursday; Closed Fridays and Saturdays
The Denver Central Library is currently undergoing construction work, so currently, only the first floor of the library is accessible to visitors.
Related: The Art Of Denver: A Creative Tour To Capture 10 Most Iconic Landmarks, Art Scenes, & Music Festivals
10
Catch Free Concerts And Music Events With City Park Jazz
Cassie Gallegos on
Unsplash
"">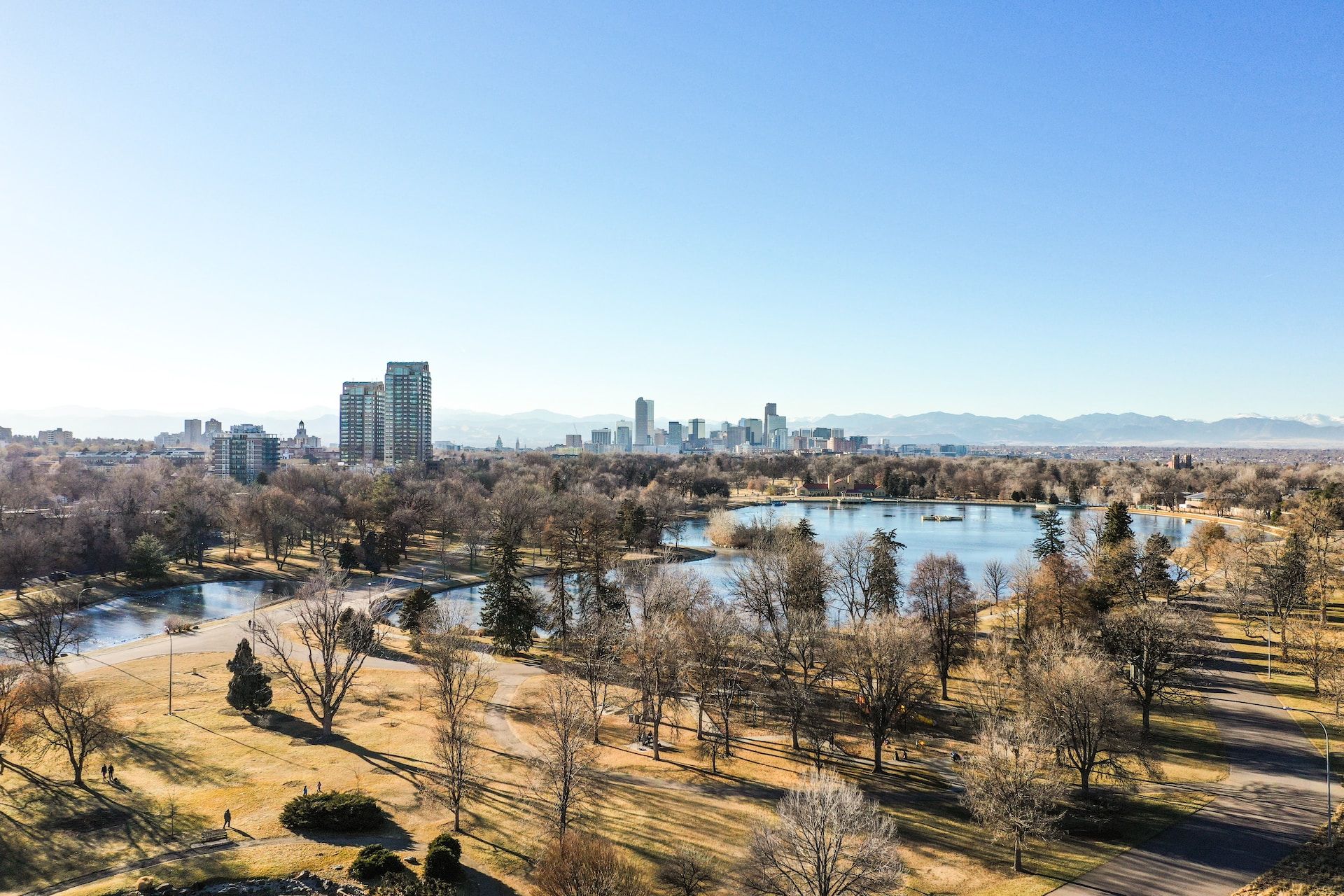 View of City Park in Denver, Colorado
Attending one of City Park's renowned jazz concerts is another free activity anyone can enjoy in Denver. During the summer months, locals and tourists alike gather with beach chairs and picnic blankets for the chance to hear captivating, world-class jazz performances.
City Park Jazz is a testament to Denver's rich musical heritage and commitment to offering cultural events that are accessible to all, making it a perfect way to soak in the city's vibrant jazz culture while basking in the city's beauty.
Address: 1600 City Park Esplanade, Denver, CO 80206