Summary
Salem, known for its tumultuous past and the Salem Witch Trials, has a range of themed restaurants that celebrate the town's culture and history.
Ledger Restaurant offers a diverse menu in a haunting and historic location, with a Halloween-themed celebration on October 30th and 31st.
Settler Salem, Olde Main Street Pub, Hawthorne Hotel Dining, Sea Level Oyster Bar, Bambolina, Gulu Gulu Cafe, Red's Sandwich Shop, All Souls Lounge, and Life Alive Organic Cafe are other recommended restaurants in Salem with unique atmospheres and dishes.
Salem began in 1628 when a group of English settlers led by Roger Conant arrived in the coastal community of Massachusets. The name comes from Hebrew for peace and helps exemplify the overall vibe of the town, which also has a somewhat tumultuous past. It's the hometown of the Salem Witch Trials of the past, and the local population and the downtown area still memorialize this past significance.
Nothing helps convey the area's culture quite like local cuisine and restaurants. These are the best themed restaurants with seasonal menus that celebrate Salem.
10
Ledger Restaurant
Derby Street in Salem Massachusetts
Ledger Restaurant is historical and modern, all at the same time, with a diverse and traditional menu to match. The restaurant sits on Washington Street in a haunting and historic section of Salem, with the historic old town hall not far away.
It's not only in a historical section of town, though. Ledger Restaurant is a fully renovated and modernized structure that dates back to 1818.
They serve a variety of traditional American cuisine and re-imagined old-style dishes. Best of all, they host a Halloween-themed celebration on October 30th and 31st. Enjoy delicious food and drink in the company of Halloween enthusiasts and better appreciate the haunting city's charm.
Recommended Dishes and Drinks: Smoked Long Island Duck Breast, Fresh Oysters, Apricot Toast, and various cocktails, including a Halloween-centric cocktail known as Living Dead Girl.
Best Time to Visit: For the Halloween festivities, arrive early and expect to wait a little while before sitting down since they're swamped those days. On regular days of operation, they take reservations and aren't as busy in the mid-afternoon on weekdays.
9
Settler Salem
Shops and historic buildings surrounded by fall foliage in the autumn on High Street in Harper's Ferry, West Virginia, USA, an underrated US mountain town
Settler of Salem, Massachusets, is an idyllic chic cafe and restaurant located on Lynde Street. Its prime location in a quiet and pretty part of town only adds to the overall calming and welcoming environment of the place.
The Witch Dungeon Museum isn't far from this charming spot, further making this the perfect place to visit near the autumn holidays. With its history tied to the Witch Trials, Salem is known for having plenty of unique experiences for anyone hoping to explore this town's dark history.
Settler is a family-owned restaurant with chef Aaron and his wife Shanna running the place together, giving it a warm and close-knit atmosphere. In autumn, visitors can take advantage of the three-course meal experience designed to educate, uplift, and satisfy all who try the team's autumn-themed dining.
Recommended Dishes and Drinks: Visitors should try the autumn menu that blends traditional American cuisine and Mediterranean foods. Other dishes that travelers should try when visiting include their baba ghanoush and ricotta agnololotti.
Best Time to Visit: Settler Restaurant offers only limited hours. They're open 5 p.m. to 9 p.m. Monday through Thursday and 5 p.m. to 9:30 p.m. Friday and Saturday.
Related: 10 Things You Need To Book In Advance If You're Visiting Salem In October
8
Olde Main Street Pub
David Mark from
Pixabay
"">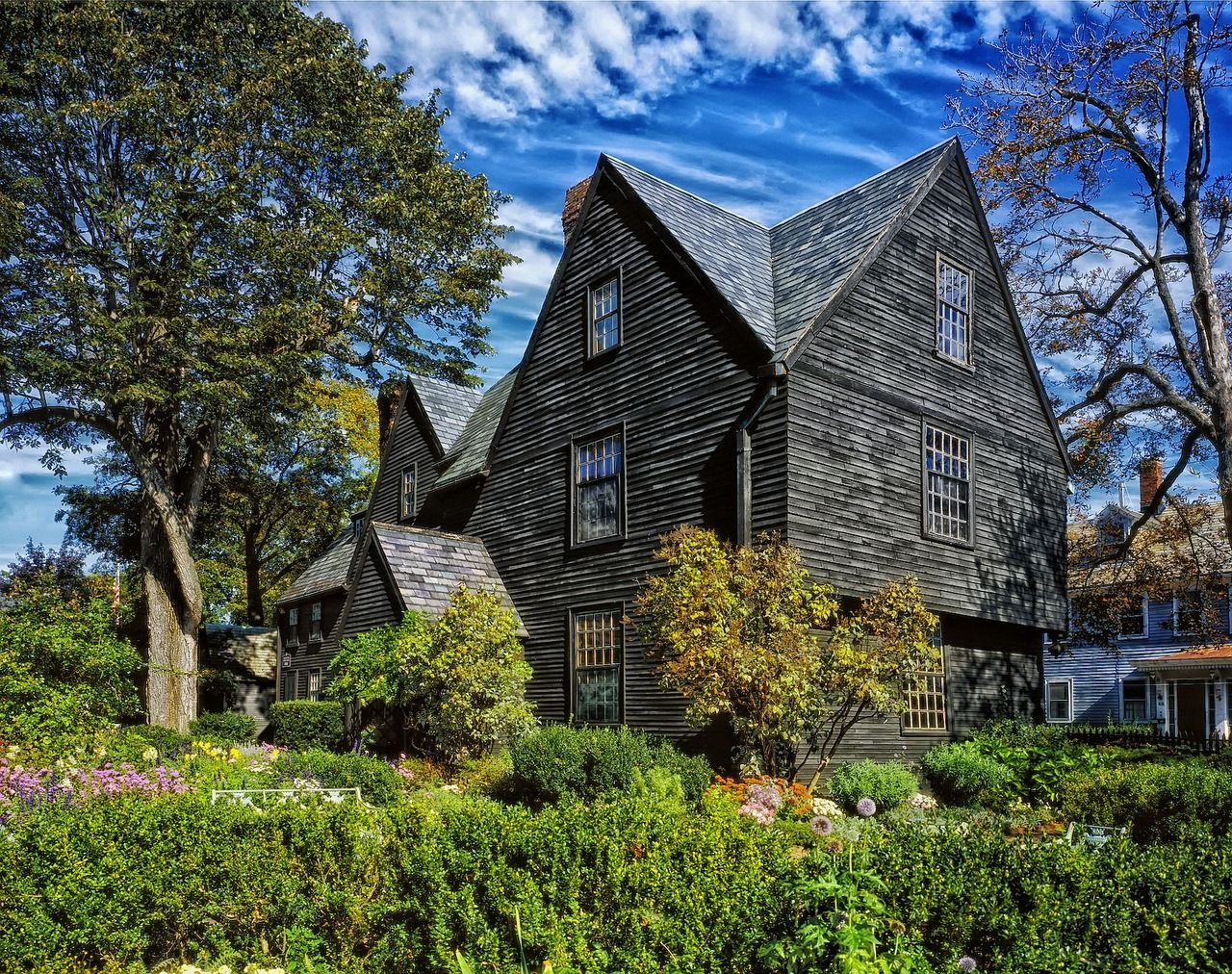 The House of Seven Gables in Salem, Massachusetts
The Olde Main Street Pub is a rustic-themed restaurant on Essex Street. The environment they offer makes everyone feel like they're seeing an old version of this lovely town. Olde Main Street Pub crafts unique dishes, including grilled corn and smoked fish chowder, but they're best known for their massive drink menu.
This charming spot is centrally located near many notable historic and mysterious locations. While visiting this area, tourists should stop by the House of the Seven Gables, which sits less than a mile away from this restaurant. It's the perfect place to get a few drinks after perusing Salem, a town that is well worth all the hype.
Recommended Dishes and Drinks: Their Guinness Mushroom Stew and Fish and Chips are delicious and comforting.
Best Time to Visit: They only serve lunch Thursday to Sunday, and operate from 4 p.m. until 10 p.m. Monday to Wednesday. To avoid crowds, especially at the bar, visitors should try to visit around 4 p.m. before dinner crowds arrive.
7
Hawthorne Hotel Dining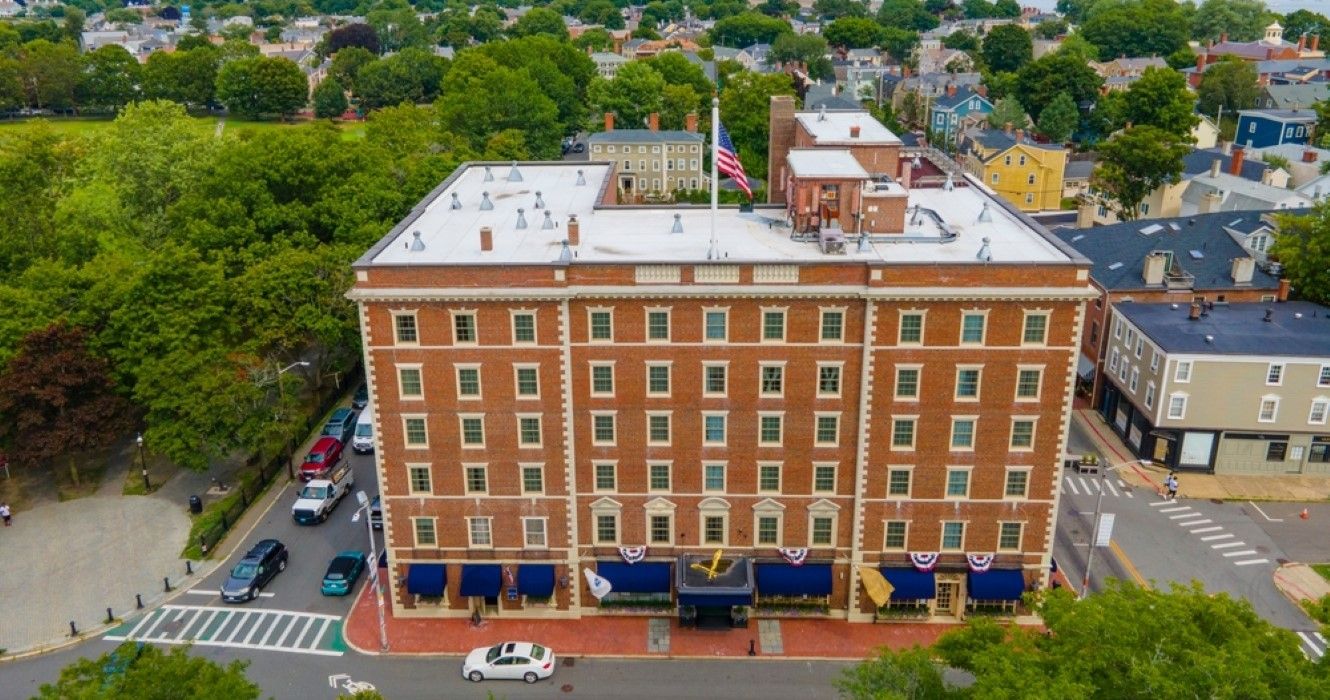 Historic Hawthorne Hotel, Salem, Massachusetts
The Hawthorne Hotel is a famous historic location in the heart of Salem. Its history began in the 1920s, with the construction starting in 1924 after many investors decided to fund the building of a fully modern structure in Salem.
This stunning location is popular for lodging, events, and dining because of its first-class service and gorgeous environment.
However, for all the Halloween enthusiasts, this location will not disappoint. Their exciting Halloween Ball hosts costume parties and much more for anyone hoping to show off the creativity of their costume and mingle with new people.
There's nothing quite like indulging in Salem, one of the best places to experience Halloween all year round.
Recommended Dishes and Drinks: Crispy calamari and garden soup are hearty and scrumptious.
Best Time to Visit: Tourists who want to check out their entertainment visit the website's calendar and plan visits accordingly.
6
Sea Level Oyster Bar
Kayla Maurais on
Unsplash
"">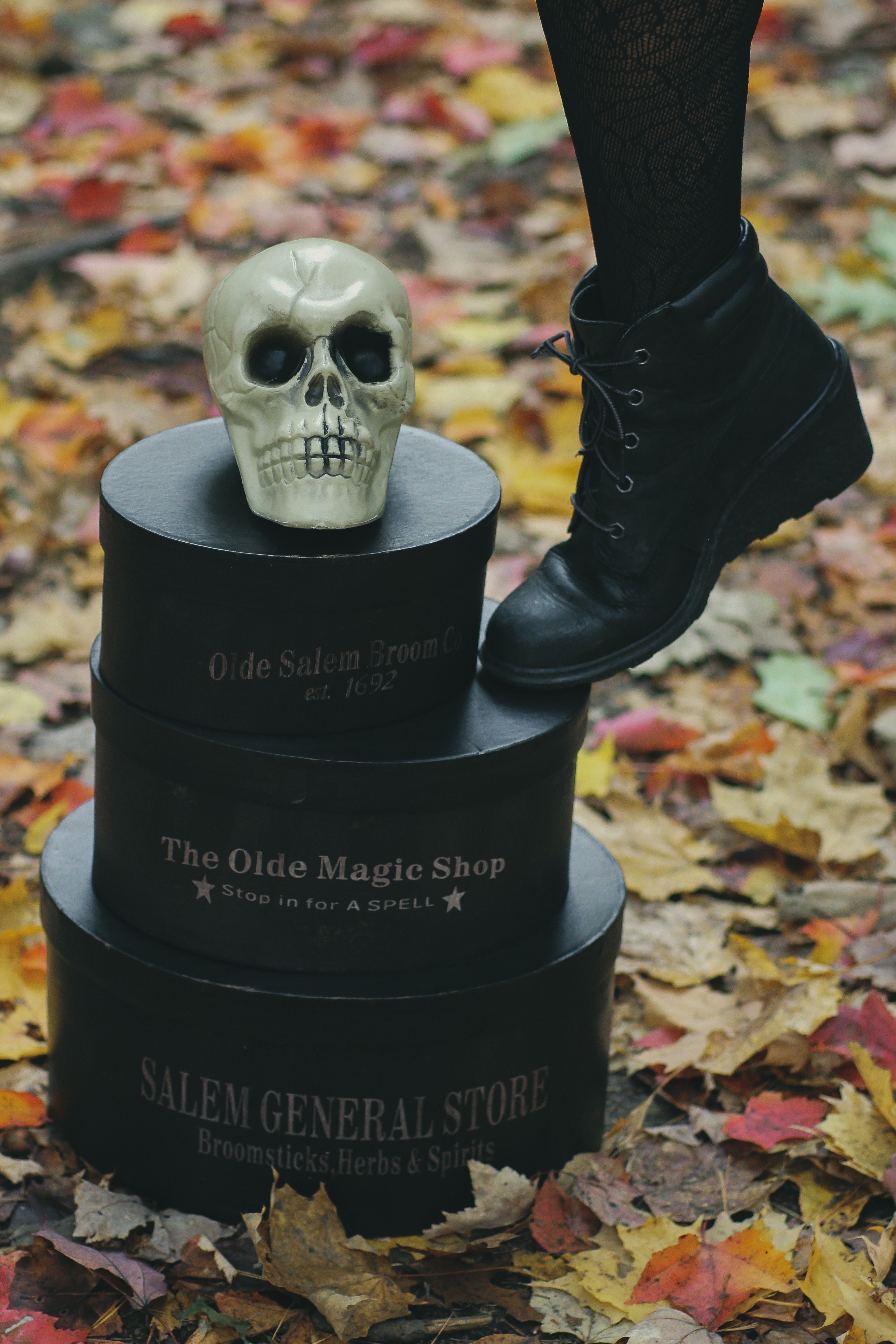 A photographic styling, paying homage to a witchy aesthetic during the Salem Massachusetts, Haunted Happenings Halloween Festival.
Sea Level Oyster Bar is ideal for trying new seafood in a coastal environment. This fantastic spot provides a diverse, seafood-based menu within walking distance of the gorgeous Atlantic Ocean. Some of their most popular foods include oysters, clams, and lobsters. These foods aren't made in the same fashion as the Pilgrims and Puritans, but they were some of the most popular protein sources during the early colonial period.
As one of the top destinations for Halloween lovers on the East Coast, the city of Salem is teeming with some fantastic spooky getaways. Sea Level Oyster Bar is just a few minutes away from Herb Mackey's Metal Sculpture Yard.
Although haunting on a typical day, the metal sculpture yard gets a makeover around Halloween, meaning it's beautiful and scary!
Recommended Dishes and Drinks: Tourists should try the Fish Tacos and Maple Walnut Salmon.
Best Time to Visit: Visitors should stop by later in the evening if they want to try the bar with their fantastic fish dishes. However, they don't open until 11:30 a.m. for visitors wishing to try their lunch menu.
5
Bambolina
Bambolina is an authentic Italian restaurant on Derby Street. They pride themselves in crafting tantalizingly delicious pizzas that can satisfy anyone without violating the true nature of pizza. Their hand-tossed pizza crusts contain only four ingredients, with toppings added proportionally to avoid drowning out the crust's flavor.
Bambolina is just a few minutes away from the Real Pirates Museum. Tourists can grab a bite to eat at a charming and delicious pizzeria before taking their families to this great Halloween spot. Visitors planning to dress up as a pirate will surely feel right at home in this area.
Recommended Dishes and Drinks: Their fire-roasted personal pizzas are a must-try.
Best Time to Visit: Reservations are a good idea for visitors hoping to drop by on the weekends.
Related: 10 Amazing Coffee Shops In Salem That Will Get You In The Fall Spirit
4
Gulu Gulu Cafe
Robert Linder on
Unsplash
"">
Decorated pumpkins outside during the Autumn season
Gulu Gulu Cafe isn't a typical coffee shop and offers a chill environment, among other free spirits. The cafe seeks to harness the witchy vibes of Salem while creating a place filled with warmth and life.
They serve amazing crepes with savory and sweet fillings, coffee, and various craft beers. As the restaurant's founder said, it's hard to pinpoint the kind of place Gulu Gulu Cafe is trying to emulate. It's a unique location.
October 15th is Open Night Shindig, and the 14th is an amazing night of music with the band Reset Button. It's a great place to get in the witchy mood and is within walking distance of the Salem Witch Village.
Recommended Dishes and Drinks: Organic coffee beverages and craft beer are a real treat.
Best Time to Visit: Visitors should check their website for events before scheduling visits to ensure they have a place.
3
Red's Sandwich Shop
Terry Kelly"">
The Witch House Sign in Salem, Massachusetts, USA, the only structure still standing in the city with direct ties to the Witchcraft Trials in 1692
Red's Sandwich Shop is a scrumptious location offering some of Salem's best sandwiches, eggs, and other dishes. It sits on the 1698 London Coffee House site, where Revolutionaries met during the American Revolutionary War. The current building is about 80 years old and retains much of the original charm of the 1940s.
Red's Sandwich Shop is a prime location for eating and refueling while traveling through Salem's dozens of historic and haunted regions. It's less than five minutes from one of the few remaining homes with direct ties to the Salem Witch Trials, known as the Witch House.
Recommended Dishes and Drinks: Guests should try their three cheese omelets and soup and sandwich combo.
Best Time to Visit: They are a breakfast and lunch location. Visitors should plan their trips to revolve around an early morning travel.
Related: 10 New England Road Trip Stops You Need To Add If You're Road Tripping To Salem This Fall
2
All Souls Lounge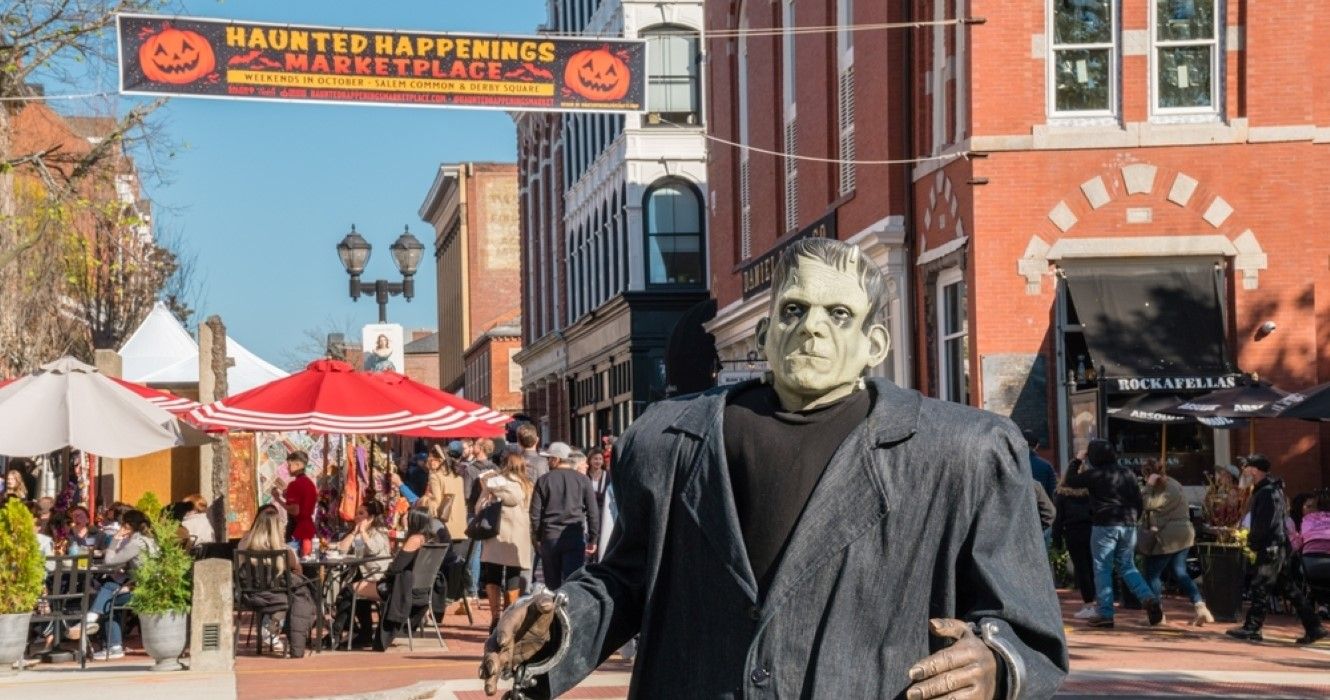 Haunted Happenings event in Salem, Massachusetts
All Souls Lounge is a new location in Salem with an old-school vibe and warm atmosphere. This welcoming hometown bar claims to welcome all those who still have their souls and a few who don't! Despite their recent opening, they keep their ties to their roots as part of a haunted village.
They serve up some of the best cocktails, including El Diablo, a blend of tequila, agave, and various flavors. It sits in a central location on Derby Street, making it an ideal spot to dine and get a few drinks while walking through the many haunted Salem locations.
Recommended Dishes and Drinks: The El Diablo cocktail and Grilled Cheese.
Best Time to Visit: They're a late-night haunt, so guests should plan to be out late when visiting.
1
Life Alive Organic Cafe
Life Alive Organic Cafe is a plant-forward restaurant serving excellent meals that feature plants as the primary focus. While many of their dishes feature summer-based fruits and veggies, they have several autumn-themed meals.
The morning moxie and rainbow harvest bowl contains many fall veggies like squash and other delicious seasonal veggies. It's near the Pickering House and the Salem Witch Museum, making it perfect for exploring the local Halloween haunts.
Recommended Dishes and Drinks: Their nourishing bowls and wraps make a great, light dish to restore energy.
Best Time to Visit: Mid-afternoon is the best time to visit and taste their delicious vegetable dishes and coffee beverages.
Exploring Salem is one of the best ways to fully appreciate the Halloween and autumn seasons. Stopping by the area's best and most delicious restaurants will keep tourists fueled and ready for more.