Some of the best spots in Idaho are the least expected. Located in the southeastern part of Idaho, along the Snake River, Idaho Falls is a scenic city with plenty of outdoor opportunities that entice numerous travelers. The city is also filled with history, art, and multiple cultural attractions.
Idaho Falls is also a few hours' drive away from some of the most iconic destinations in the world, including Yellowstone National Park, Grand Teton National Park, and Jackson Hole. A trip to this scenic part of Idaho is full of fun experiences and definitely worth visiting. Travelers should also consider extending their trip for more travel throughout Idaho—it's home to plenty of surprises and gorgeous scenery. Wondering what to do in Idaho Falls? Check out this extensive travel guide.
Things To Do In Idaho Falls
Exploring the scenery along the Snake River? Here is the complete travel guide to things to do in Idaho Falls.
1
Learn About Local History At The Museum Of Idaho
River canal and Mormon Temple in Idaho Falls
The Museum of Idaho boasts more than 25,000 historical, biological, and cultural artifacts of the state. The museum offers amazing exhibits, some taking vacationers to several centuries ago, allowing them to learn about the state's first settlers.
There is also plenty of in-depth information to educate travelers. The museum hosts exciting events that tourists can catch. The Museum of Idaho attracts over 100,000 visitors every year.
Address: 200 N Eastern Ave, Idaho Falls, ID 83402, United States
Hours: Mon – Sat: 10 am – 6 pm; Sun: 1 pm – 5 pm
How much does the Museum of Idaho cost? Adult: $14; Senior (62+): $13; Student (4-17 or college ID): $12
Rotating exhibits (such as 2023's Dinos of the Deep) offer something new to see whether it's your first or fiftieth visit.
2
Bring The Kids To ARTitorium On Broadway
Bathlander distributed under a
CC BY-SA 4.0
license."">
ARTitorium On Broadway exterior
ARTitorium on Broadway is one of the spots vacationers with kids shouldn't afford to miss as it offers great art experiences and learning opportunities to kids. They can engage in art classes, edutaining exhibits, and field trips. They can also learn how to use art-making software and create murals.
Address: 271 W Broadway St, Idaho Falls, ID 83402, United States
Hours: Mon: 4:30 pm – 7:30 pm; Tue – Sat: 10 am – 6 pm; Sun: 1 pm – 5 pm
Price: Regular admission: $5; Seniors 65+: $4; Children under 3: Free; Family up to 6: $20
Related: Thousand Springs State Park: Why It's A Hidden Idaho Gem & What To Do There
3
Spend Time At Idaho Falls Zoo
Greg Goebel distributed under a
CC BY-SA 2.0
license."">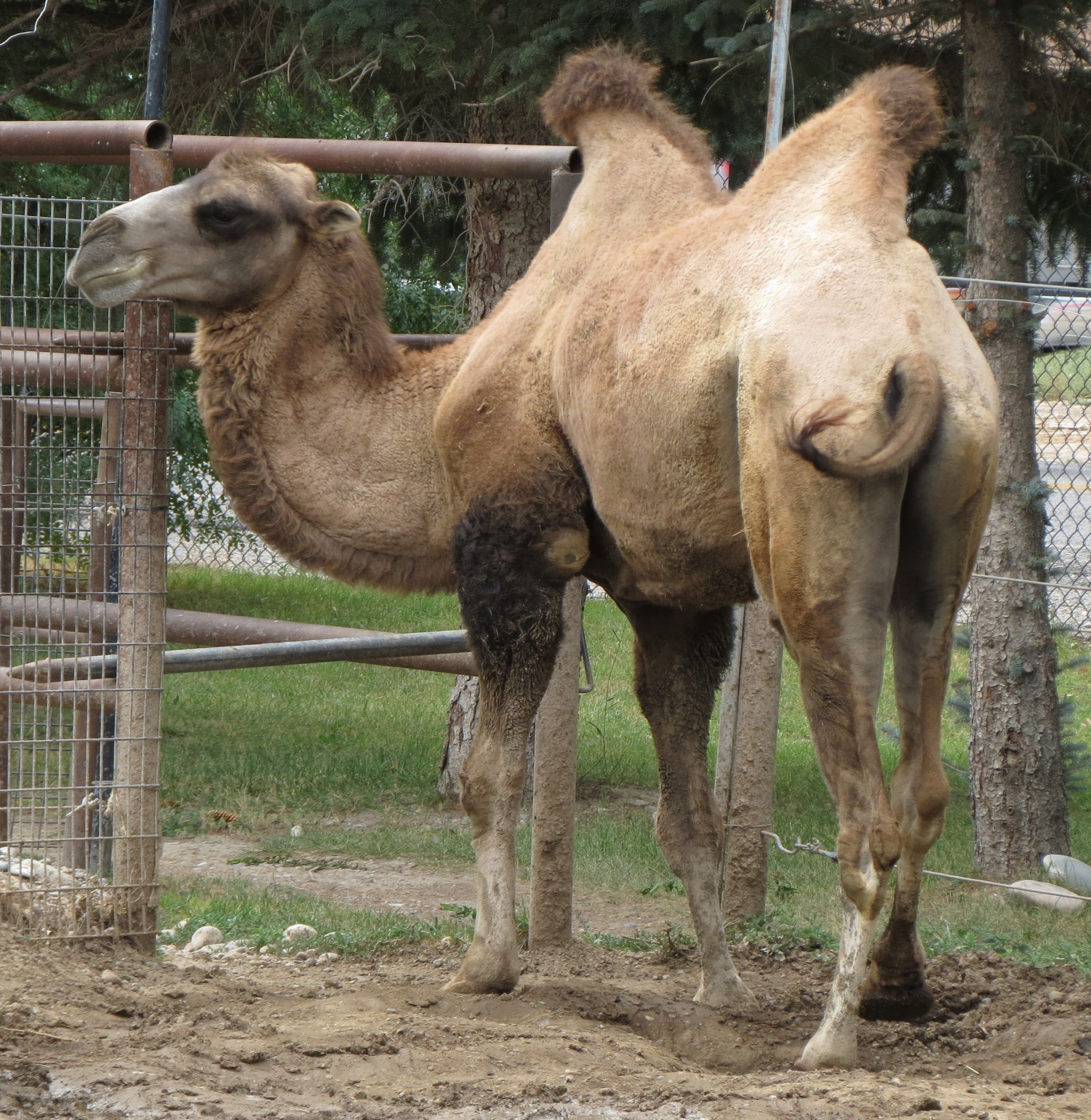 Bactrian camel, Idaho Falls Zoo, Idaho
Located in Tautphaus Park, one of the city's oldest and largest parks, Idaho Falls Zoo is the main attraction in this park, boasting species of animals from different corners of the world. Some animals to see include lions, penguins, and snow leopards, making this one of the best things to do in Idaho Falls for animal enthusiasts (and kids).
Address: 2940 Carnival Way, Idaho Falls, ID 83402, United States
Admission: Adults (age 13-61): $8.00; Seniors (age 62 and over): $6.50; Children (age 3-12): $5.00; Toddler and Infants (age 2 and under): $0.50
How long does it take to go through the Idaho Falls Zoo? Visitors should block off at least two hours to explore the zoo's many exhibits.
4
The Art Museum Of Eastern Idaho
Ssavage11 distributed under a
CC BY-SA 4.0
license."">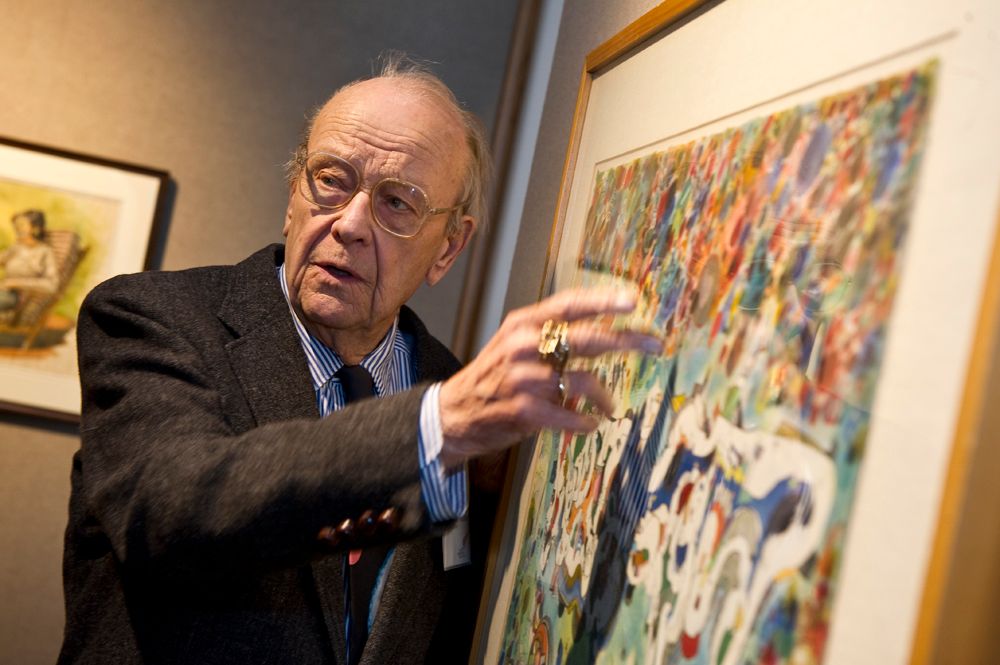 Robert S. Neuman giving a gallery talk at The Art Museum of Eastern Idaho
Launched in 2002, the Art Museum of Eastern Idaho has amazing exhibits designed to provide art education to the public. The museum features five gorgeous art galleries, a gift shop, an interactive area for kids, a workshop spot, and an art classroom.
Address: 300 S Capital Ave, Idaho Falls, ID 83402, United States
Hours: Tue – Fri: 10 am – 5 pm; Sat: 10 am – 4 pm (closed on Sun & Mon)
Admission: $4 Adults; $3 Seniors; $2 Youth (6 – 18 yrs); $2 Student w/ID; $10 Family; Children 5 & under FREE
Tours and lectures are also available depending on the museum's schedule.
5
Idaho Falls River Walk – Greenbelt Trail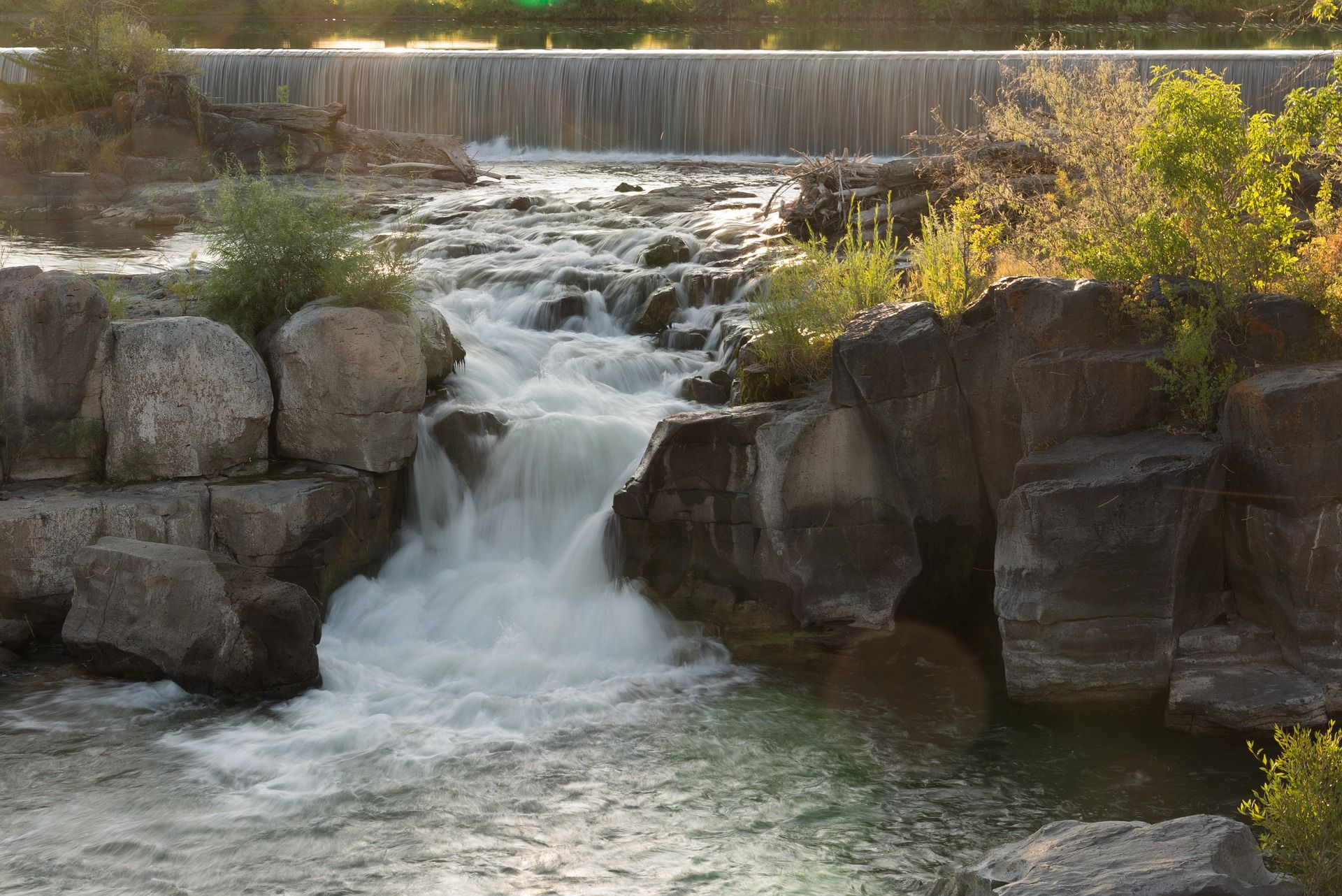 Waterfall in Idaho Falls
For travelers looking for something free to do, but a bit tamer than a hike, the Idaho Falls River Walk – Greenbelt Trail might be a great way to spend a day. Folks can walk along this green space at the riverbank.
How long is the Idaho Falls Greenbelt Trail? Spot sculptures, view the falls, and work up an appetite on part or all of this five-mile walk.
6
Attend A Performance At The Colonial Theater
Eric Fredericks distributed under a
CC BY-SA 2.0
license."">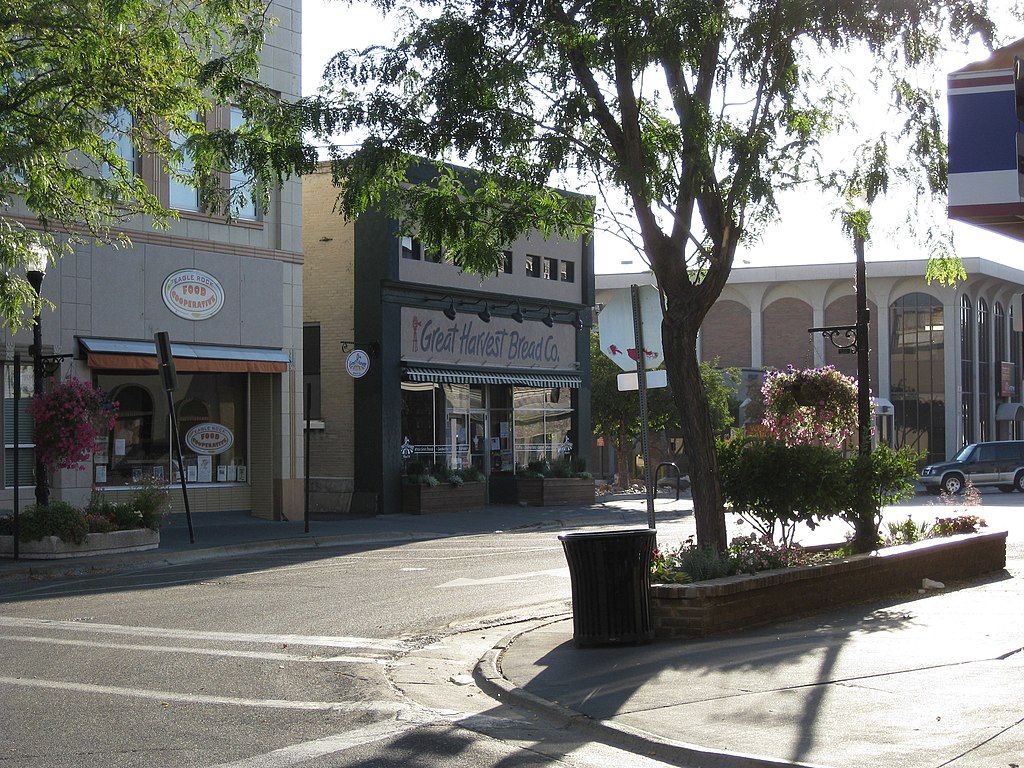 A street in Downtown Idaho Falls
The Colonial Theater in Idaho Falls is a historic venue that was built in 1919 and acted as a venue for performing arts. For a stint, this venue became a movie theater, but after renovations in the 1990s, it reverted to its original status.
Today, visitors can enjoy live performances, from Broadway shows to concerts and community events. Plus, those who visit are bound to be captivated by the theater's ornate design that harkens back to the early 20th century.
Address: 450 A St, Idaho Falls, ID 83402, United States
7
Hang Out At Old Butte Park
Natecation distributed under a
CC BY-SA 4.0
license."">
Falls on the Snake River in Idaho Falls
Old Butte Park is found on the western side of Idaho Falls, and it's easily accessible from the city center by car or even on foot. Visitors can drop by this site to enjoy a relaxing afternoon amidst the park's tranquility and stunning landscape.
There are picnic areas, jogging paths, and playgrounds for kids, as well as open spaces for sports.
Address: Idaho Falls, ID 83402, United States
Hours: 24 hours (daily)
8
Play A Round At Sand Creek Golf Course
Chase Crawford on Pexels"">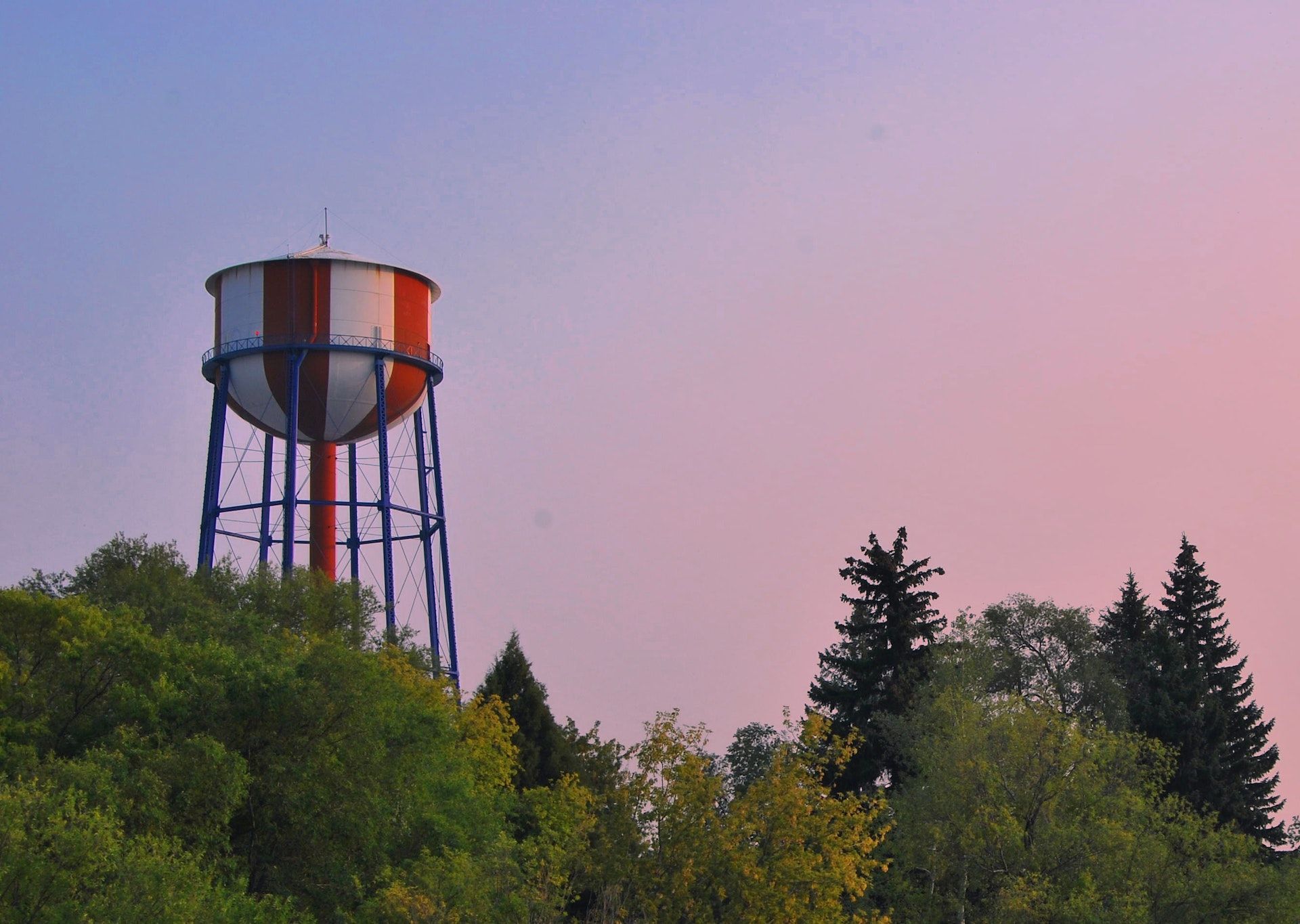 Idaho Falls Water Tower
Sand Creek Golf Course is an 18-hole course in Idaho Falls, known for its challenging but enjoyable layout. It's also loved for its stunning scenery that induces a relaxing atmosphere, ideal for those who simply want to unwind.
Visitors can book tee times online up to 4 days in advance, although this isn't required. There are also golf classes offered by pro-level golfers and group clinics are also available.
Address: 5200 S 25th E, Idaho Falls, ID 83404, United States
Hours: 6 am – 8 pm (daily)
Price: 18-hole from $36; 9-hole from $21
9
Spend A Day At Snake River Landing
Brigitte Werner from
Pixabay
"">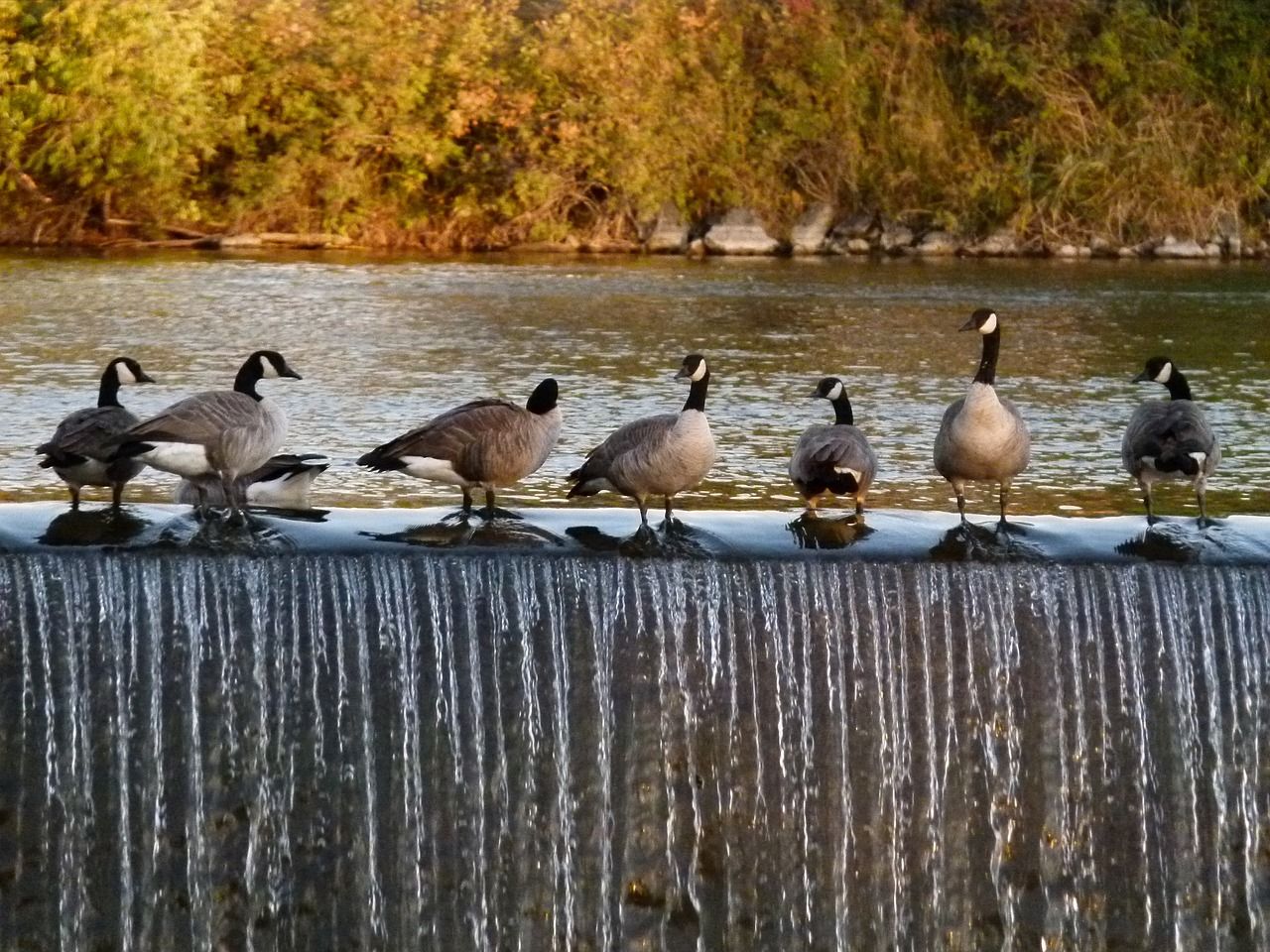 Geese on a waterfall in Idaho Falls
This multipurpose site is a shopping, dining, and entertainment hub in Idaho Falls, the perfect place to interact with locals. Snake River Landing stretches along the river, with a riverfront pathway available for those who want to cycle, jog, or stroll. There are also parks, playgrounds, and picnic sites in this area, as well as a variety of shopping and dining options.
Those who want to go boating on Snake River can do so from the waterfront section of this area.
Address: 2194 Snake River Pkwy Suite 300, Idaho Falls, ID 83402, United States
Snake River Landing hosts several events throughout the year at the Civic Plaza; concerts include the Goo Goo Dolls, Martina McBride, Disney singalongs, and more.
10
Take A Road Trip To Mesa Falls
Theresa Sander on
Unsplash
"">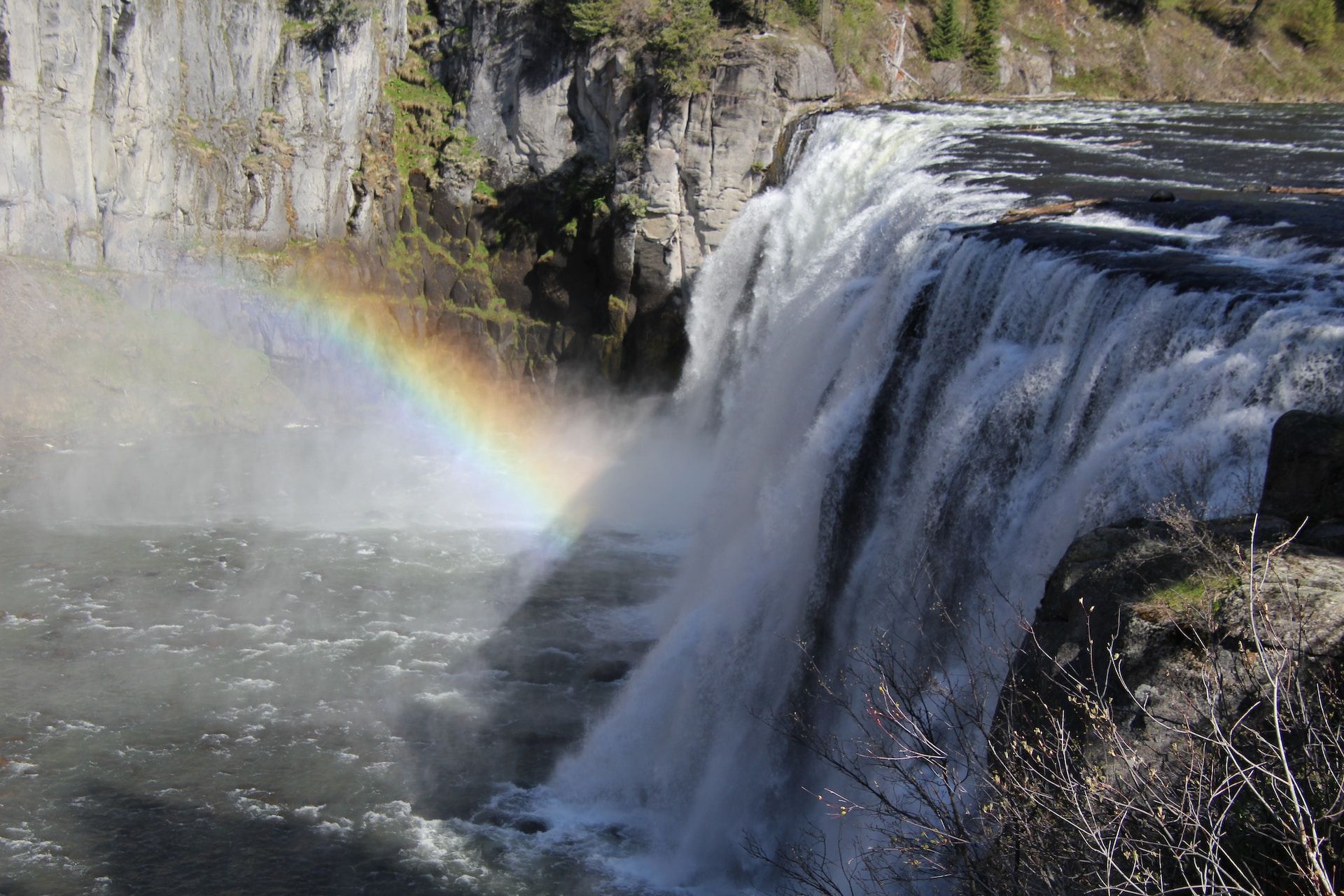 Mesa Falls waterfall with a rainbow
Visitors can go on a 1-hour road trip to Mesa Falls, found about 68 miles north of Idaho Falls. This day trip is worth it as visitors get a chance to view the stunning waterfalls as well as explore the trails leading up to the water feature.
There are two main falls: Upper Mesa Falls, which rises to 114 feet, and Lower Mesa Falls, which is 65 feet tall. Several hiking trails are charted in the surrounding forests, with scenic overlooks offering excellent views of the falls. This area is also home to wildlife like deer, elk, and moose.
Address: Caribou-Targhee N.F. 1405 Hollipark Drive Idaho Falls, ID 83401
11
Things To Know Before Visiting Idaho Falls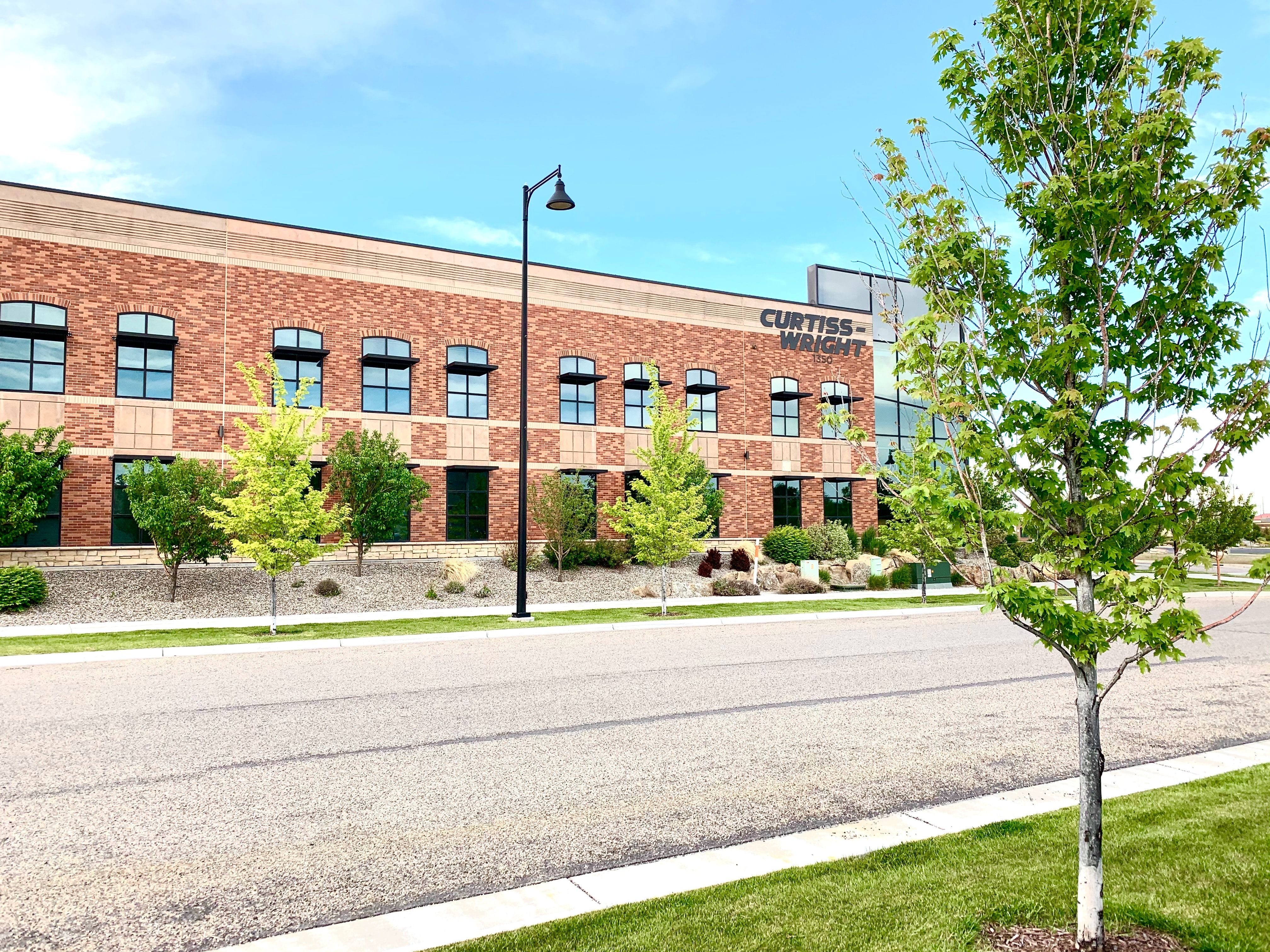 1350 Whitewater Dr, Idaho Falls, United States
Idaho Falls is on the small side, compared to many United States travel destinations, but it offers vacationers tons of experiences at an affordable price point.
Compared to other cities in the U.S., visiting Idaho Falls is relatively cheaper. Hotels in Idaho range between $64 and $293. So, vacationers can pay an average of $79 for accommodation. The average cost of vacation rentals in the city is $570. A seven-day trip costs an average of $2,165.
The average cost of a hotel in Idaho Falls: $79
The average cost of vacation rentals: $570
The average cost of a one-week trip to Idaho Falls: $2,165
There are great outdoor opportunities, which is why many are drawn to this state. Some of the best world-known destinations like Yellowstone and Teton National Parks are located only a few hours' drive away from the city, giving travelers numerous adventure opportunities.
Related: Explore Idaho's Capital City: The Ultimate Travel Guide To Boise & Things To Do
Each season comes with unique opportunities for vacationers. In spring, travelers can enjoy exploring the wildflowers and beautiful greenery that abounds.
Summer comes with numerous outdoor opportunities and numerous festivals to attend. In fall, vacationers can admire the autumn colors, and in winter, they can explore the snow-covered peaks and activities like skiing and snowboarding.
Is Idaho Falls worth visiting?
Located in the southeastern part of Idaho, along the Snake River, Idaho Falls is a scenic city that is definitely worth visiting! If this list of things to do in the city isn't enough, there are also nearby attractions, making Idaho Falls a great jumping-off point for exploring more of Idaho.
12
The Best Time To Visit Idaho Falls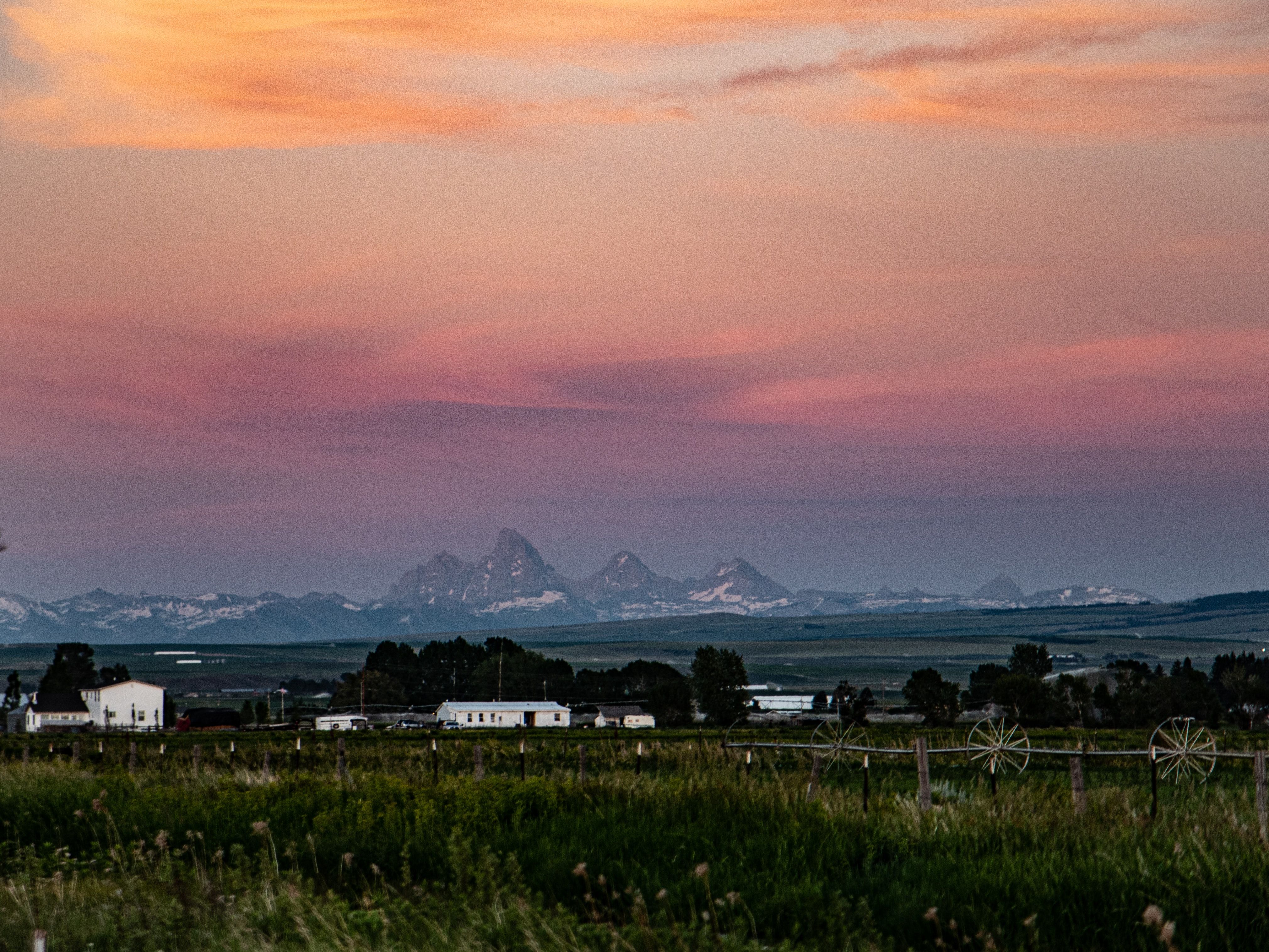 Idaho Falls, ID, USA
There are four major seasons in Idaho Falls; summer, fall, winter, and spring. Filled with gorgeous wildflowers and flourishing greenery, summers are beautiful in the city. The temperatures range between 83 degrees and 90 degrees (Fahrenheit).
The weather is great for going outdoors, and there are many festivals and events to attend too.
With an average temperature of 60 degrees, fall boasts the best climate. Since it is one of the unpopular times to visit Idaho Falls, it is a great season to enjoy great deals on flights and hotels.
Related: Once Upon A Time, Idaho Boaters Couldn't Return From The River Of No Return
Winter is an incredible time to visit this city, especially for ski lovers. Winter temperatures average 34 degrees. The weather is always mild and splendid. It is the perfect season to enjoy the gorgeous views of snow-capped mountains.
While ski resorts do get closed in spring, the city is filled with beautiful spring flowers, including daffodils, Quince, and tulips. Vacationers may also get great deals on hotels during this season.
13
How To Get Around Idaho Falls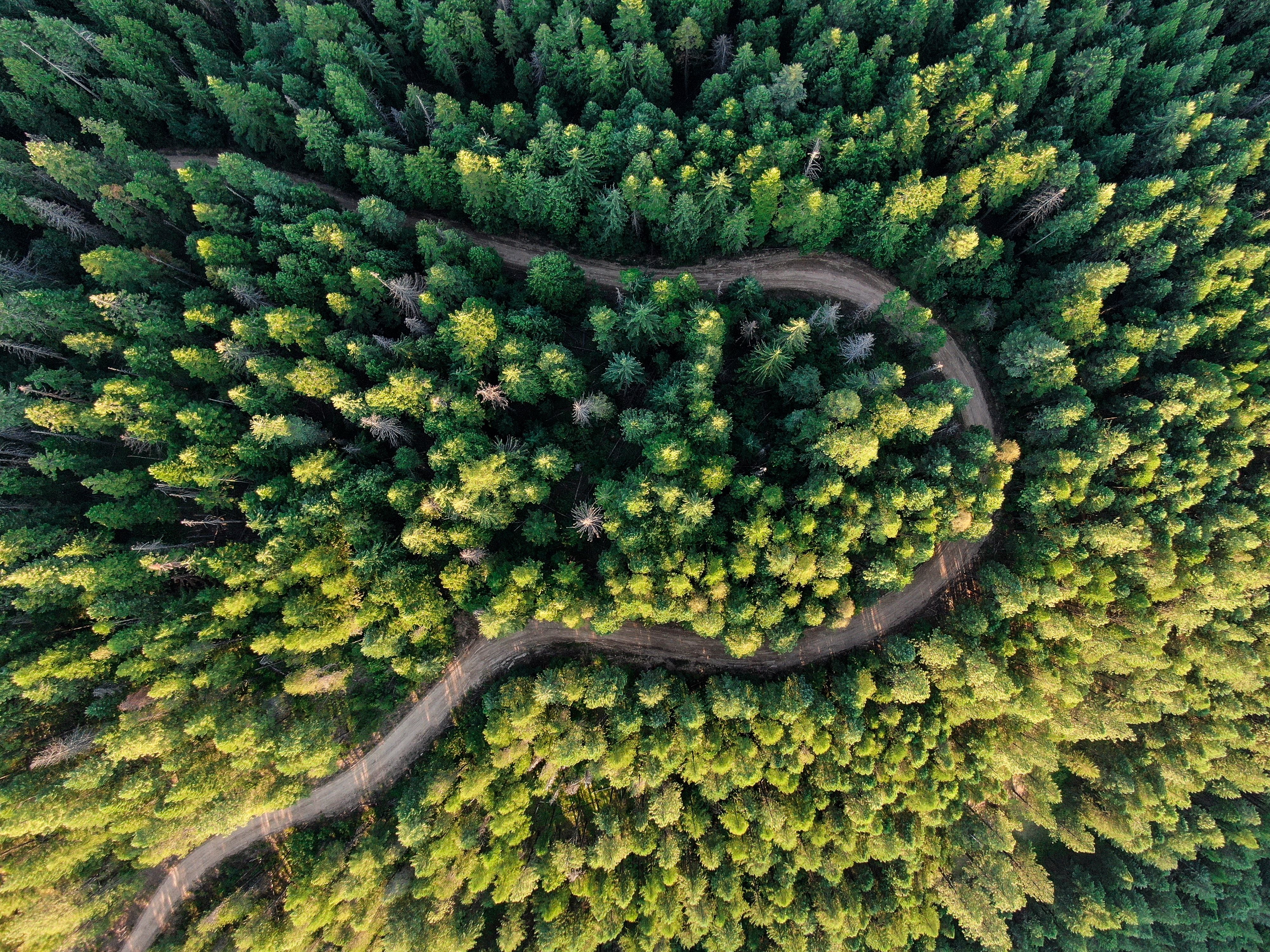 Idaho Falls, ID, USA
After getting to the airport, vacationers can always rent a car to get around the city. There are many car rental companies. Public transportation has recently returned to the city, and now vacationers can schedule rides from their phones to various destinations.
Walking is an option depending on what area visitors are exploring or staying in. Overall, Idaho Falls doesn't have a fantastic walk score; its bike score is a tad higher, but it doesn't have tons of bike lanes.
Related: 10 Beautiful Places To Go Birding in Idaho
Taxis are a great way to get around the city, as the services are good, making it a dependable means of transportation.
The average cost of a taxi: $10-$15
If planning to visit many spots in Idaho Falls, renting a car is the most economical means of getting around the city. But if only visiting a few places, taxis are the best option.
14
Where Can You Stay In Idaho Falls? Best Hotels
Idaho Falls, Idaho, USA
Looking for places to stay while visiting Idaho Falls? The city has a range of accommodations for every price point.
Holiday Inn & Suites Idaho Falls
Holiday Inn & Suites Idaho Falls is one of the best, offering stylish accommodation experiences, thanks to their incredible facilities and world-class amenities.
The hotel is only minutes away from the city's Historic Downtown, Melaleuca World Heritage Headquarters, and the Idaho National Laboratories. It gives access to the Idaho Falls Zoo, Idaho Aquarium, and the Museum of Idaho.
Address: 3005 South Fork Boulevard, Idaho Falls, ID 83402
Amenities: Indoor pool, fitness center, restaurant, bar/lounge, room service, free Wi-Fi, tea/coffee maker, coffee machine, free parking, and free airport shuttle.
Tru by Hilton Idaho Falls ID
Located along the Snake River Riverwalk, Tru by Hilton Idaho Falls ID is only a few minutes away from downtown and the airport – and comes with lavish rooms offered at reasonable prices.
The rooms feature Wi-Fi, HDTVs, and spacious bathrooms. The hotel boasts amazing cuisine with numerous dishes to choose from.
Address: 680 Lindsay Boulevard, Idaho Falls, ID 83402
Amenities: Indoor pool, fitness center, free Wi-Fi, free parking, free airport shuttle, shuttle service (free), business center, Wi-Fi available in all areas, and a flat-screen TV.
Candlewood Suites Idaho Falls
Staying in Candlewood Suites Idaho Falls gives tourists an incredible chance to enjoy the numerous attractions.
The Snake River, the Museum of Idaho, the Idaho Falls, and the Taurphaus Park Zoo are located nearby.
Address: 665 Pancheri Drive, Idaho Falls, ID 83402
Amenities: Fitness center, free Wi-Fi, tea/coffee maker, coffee machine, free parking, business center, flat screen TV, cable or satellite TV, and free toiletries.
15
Where To Find The Best Food In Idaho Falls
Alex Gudino on
Unsplash
"">
An alley in Idaho Falls
Idaho Falls is recognized for numerous Mexican food eateries. Its restaurants are some of the best in Idaho, offering unique dishes that would suit everyone's culinary needs.
Some of the best spots eateries in Idaho Falls include:
North Hi-Way Café: An amazing culinary experience is guaranteed in Idaho's oldest café. This is one of the best breakfast spots in town. Some of the items on the menu include burritos, sandwiches, taco skillet, and full Monty.
Dixie's Diner: For a classic American dish, including milkshakes, breakfast, fries, burgers, and more. The menu is extensive, giving travelers many options to choose from, whether looking for a breakfast, lunch, or dinner spot.
Copper Rill Restaurant: Whether looking for delicious salads, appetizers, or pasta. The eatery's desserts include staples, such as Madagascar Vanilla Bean Crème Brulee, New York Cheesecake, and Molten Chocolate Cake.
16
How To Spend A Perfect Day In Idaho Falls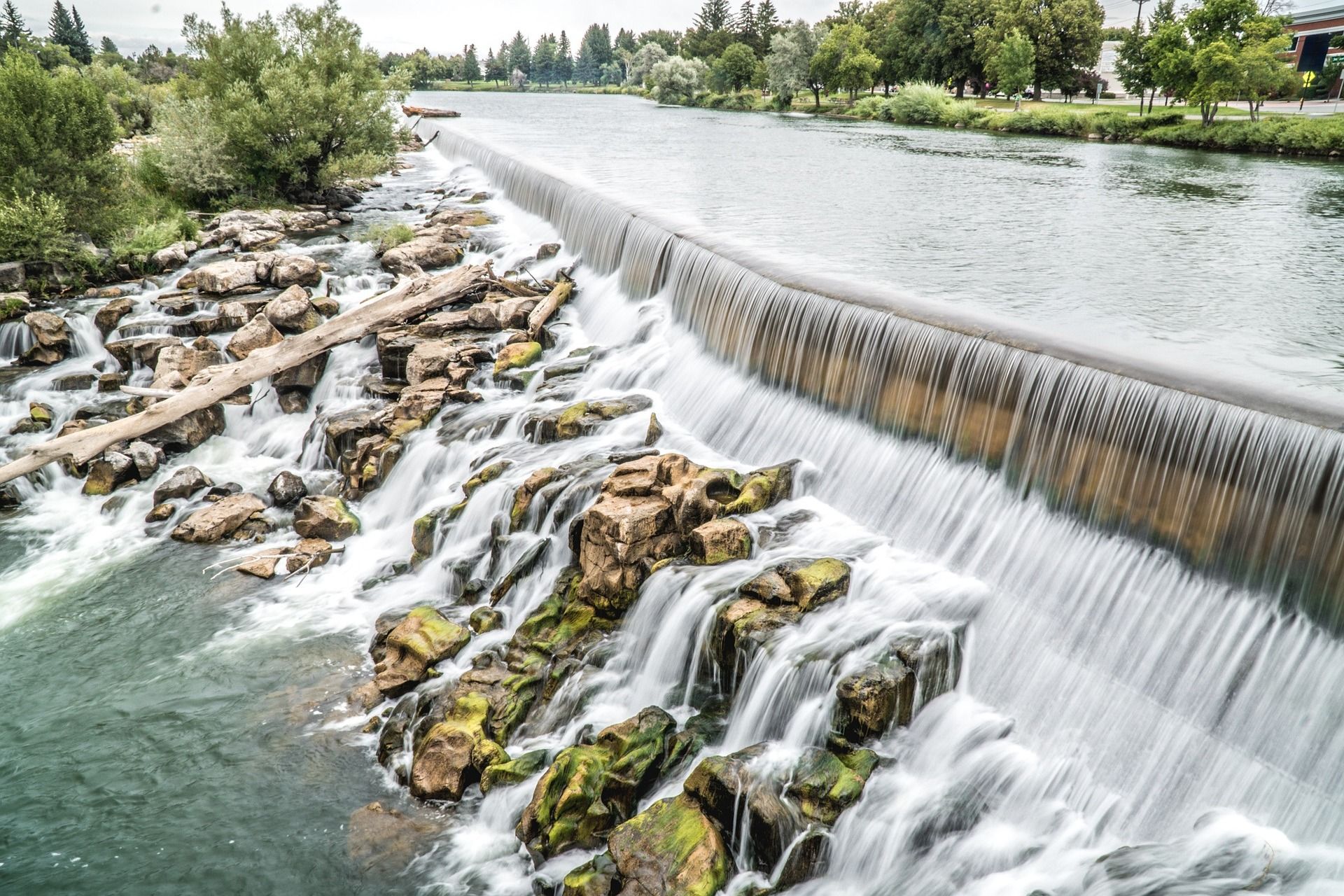 Idaho Falls, Idaho, USA
Wondering what to do in Idaho Falls for the perfect fun-filled travel day? Idaho Falls has several adventure spots and incredibly amazing amenities. While it boasts a small-town feel, visiting it in a day may not allow vacationers to cover all it has to offer. The nature surrounding this spot is extremely scenic.
Related: Everything You Need To Know About Kayaking Idaho's Blue Heart Springs
Some of the best spots to explore in a day include the Snake River Green Belt, Idaho Falls Zoo, the Museum of Idaho, and Tautphaus Park.
The scenery along the Snake River is absolutely stunning, and all vacationers can admire the beauty. The Idaho Falls River Walk — Greenbelt Trail is also appealing to those who want to stretch their legs while seeing the sights.
Or, travelers might opt to take a scenic drive around the downtown area and into the mountains, while soaking in the gorgeous natural surroundings. A scenic road trip might be just the ticket to cap off a trip to Idaho, even in the winter months!
What is Idaho Falls known for?
Idaho Falls is known for being Eastern Idaho's hub for everything cultural, commercial, and healthcare-related. For travelers, it's an ideal destination for hospitality and outdoor adventures, plus amazing food. Discover all the amazing things to do during your next trip!
Does Idaho Falls actually have a waterfall?
Yes; Idaho Falls has the Idaho Falls Waterfall (in Bonneville County). Visitors can view the waterfalls, explore Friendship Garden, and more.