Summary
Purchase Disney World tickets in advance to save money and avoid long ticket lines. Take advantage of special promotions or bundled packages.
Pack your own food and drinks to avoid high costs of purchasing meals inside the park. Utilize picnic areas and free water stations.
Resist the allure of Disney souvenirs to save money. Set a spending limit and consider purchasing Disney-themed items outside the park for more affordable options.
While Disney World is one of the most visited destinations in the United States, many people are still unsure whether a family vacation to this resort is worth their time and money. In most cases, especially for budget-conscious families, the question of how to budget travel to Disney World becomes paramount. The good news is that there are numerous ways to enjoy the magic of Disney without breaking the bank. In fact, some of the best places for budget family travel can be found within the enchanting realm of Disney World itself.
One of the key considerations for families on a budget-conscious trip is finding cost-effective yet enjoyable experiences. Visitors will discover that Disney World offers several options that cater to various budget levels. From affordable dining choices to clever strategies for maximizing park time, these Disney family vacation ideas can make the dream trip a reality without emptying your wallet.
Related: These Disney World Rides Still Have The Longest Wait Times In The Park
10
Buy Tickets In Advance
For budget-conscious travel enthusiasts planning a magical Disney World family vacation, purchasing tickets in advance is a savvy move. Visitors can often take advantage of special promotions or bundled packages to discover why Disney World is really magical.
Travelers can find these deals on Disney's official website or through authorized ticket resellers. Not only does this strategy save money, but it also allows families to skip the long ticket lines at the park entrance, ensuring a smoother start to their Disney adventure.
Research ticket options thoroughly and be aware of blackout dates or restrictions that might apply to certain ticket types. Always buy from reputable sources to avoid scams or counterfeit tickets.
9
Pack Own Food And Drinks
Although there are several best pizza places at Disney World, this vacation resort allows visitors to bring snacks, sandwiches, and non-alcoholic beverages into the park. This budget-friendly approach helps families avoid the high costs associated with purchasing meals inside the park.
Picnic areas within the parks provide a convenient and scenic spot for a family meal. Additionally, carrying refillable water bottles and utilizing free water stations can help guests stay hydrated without the expense of buying bottled water throughout the day.
Related: 10 Things You Might Not Know About Walt Disney World Resort
8
Avoid Souvenirs
Resisting the allure of Disney souvenirs can lead to significant savings. While it's tempting to purchase character-themed merchandise, clothing, and collectibles, these expenses can quickly add up.
For instance, travelers can get Minnie Ears for $29.99 online, but these headbands cost about $34.99 in the parks.
To maintain budget discipline, families should set a spending limit for souvenirs before arriving at Disney World and encourage their family members to make thoughtful choices about what they truly want.
Alternatively, consider purchasing Disney-themed items outside the park, such as at nearby outlet stores, for more affordable options.
7
Use The My Disney Experience App
One of the most valuable tools for families on a budget at Disney World is the My Disney Experience app. This app offers a range of features to enhance a visitor's experience, including mobile food ordering, ride wait times, and interactive park maps.
The app is personalized based on travelers' specific interests and preferences, making it an essential companion for planning and enjoying your Disney World vacation.
Therefore, strategically using the app saves both visitors time and money. With this, visitors can plan their itinerary efficiently, make the most of their time in the parks, and minimize unnecessary waiting.
Related: Budget Guide For Booking An Affordable Disney World Vacation
6
Take Advantage Of Free Activities
Disney World offers a variety of free activities and entertainment options that can be enjoyed without spending extra money. These include character meet and greets, parades, fireworks shows, and street performances.
Families on a budget should plan their visit around these scheduled events, as they provide entertainment and magical moments without additional expenditures. Moreover, exploring the themed areas and enjoying the intricate details of the parks' design can be a free and enchanting experience.
To take advantage of free activities, check Disney World's daily schedule for free entertainment options and plan their day around these activities to make the most of their visit.
5
Use The Disney Dining Plan
Beautiful Scene Taken At Disney's Boardwalk, Florida, USA
To manage dining expenses effectively at Disney World, travelers can consider opting for the Disney Dining Plan. This pre-paid meal plan allows families to budget their food expenses in advance and can provide significant savings, especially if they plan to dine at sit-down restaurants within the park.
The Disney Dining Plan offers different tiers, including options for quick service, table-service meals, and snacks. With this, visitors can budget their dining expenses and potentially save money more compared to paying for each meal individually.
Héctor Vásquez on
Unsplash
"">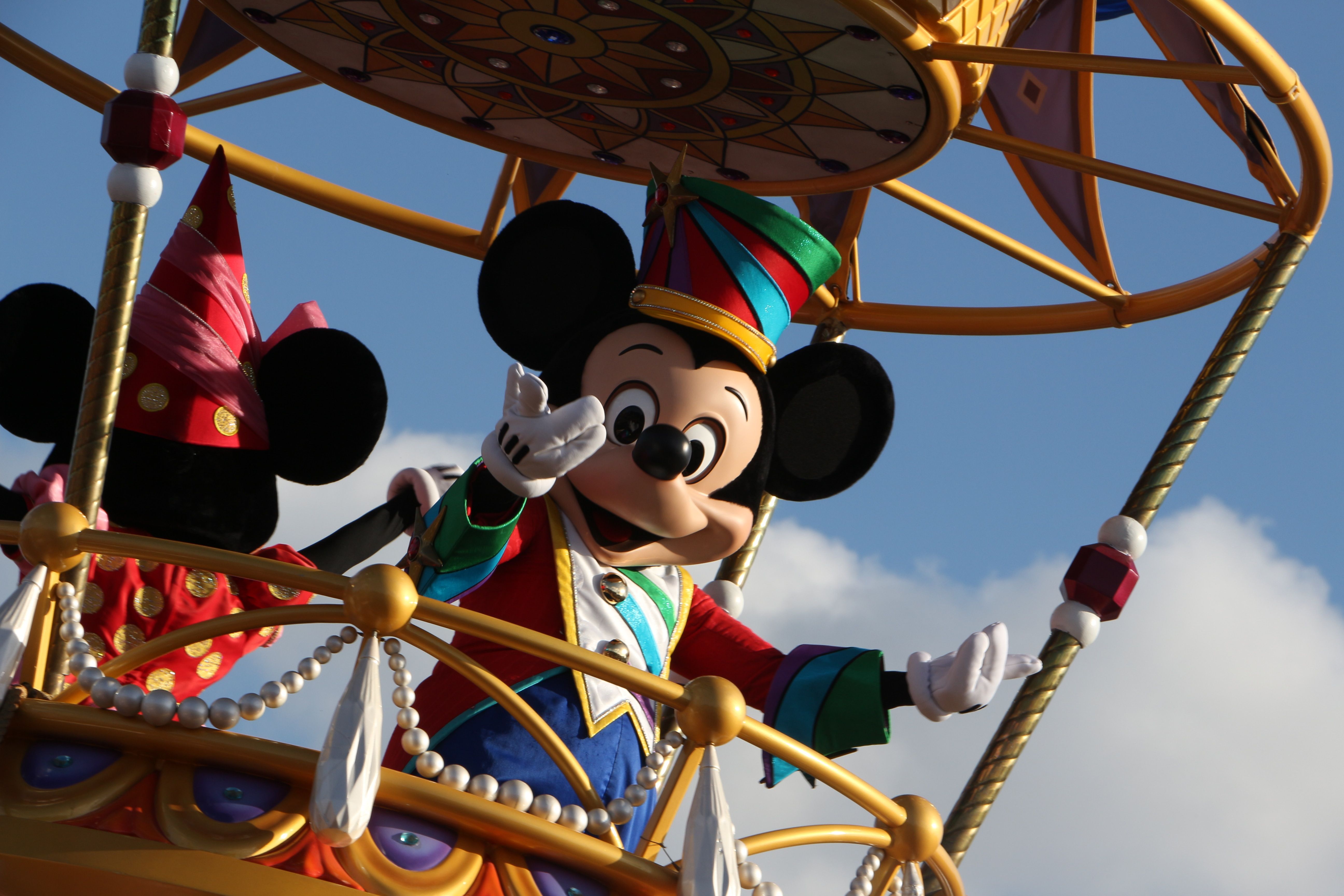 Mickey Mouse Riding A  Roller Coaster In Magic Kingdom Park, Disney World, Orlando, Florida
Disney World visitors looking to make the most of their Disney World vacation should take advantage of Extra Magic Hours. These exclusive hours are available to guests at Disney Resort and select partner hotels. These hours allow them to enter the parks early or stay late.
During Extra Magic Hours, certain attractions and areas within the Disney parks are open exclusively for eligible guests. This provides a fantastic opportunity to experience popular rides with shorter wait times and enjoy a more relaxed park atmosphere.
Related: Vacation Ideas For Families (That Aren't Disney World)
3
Visit During The Off-season
juan mendez on
Pexels
"">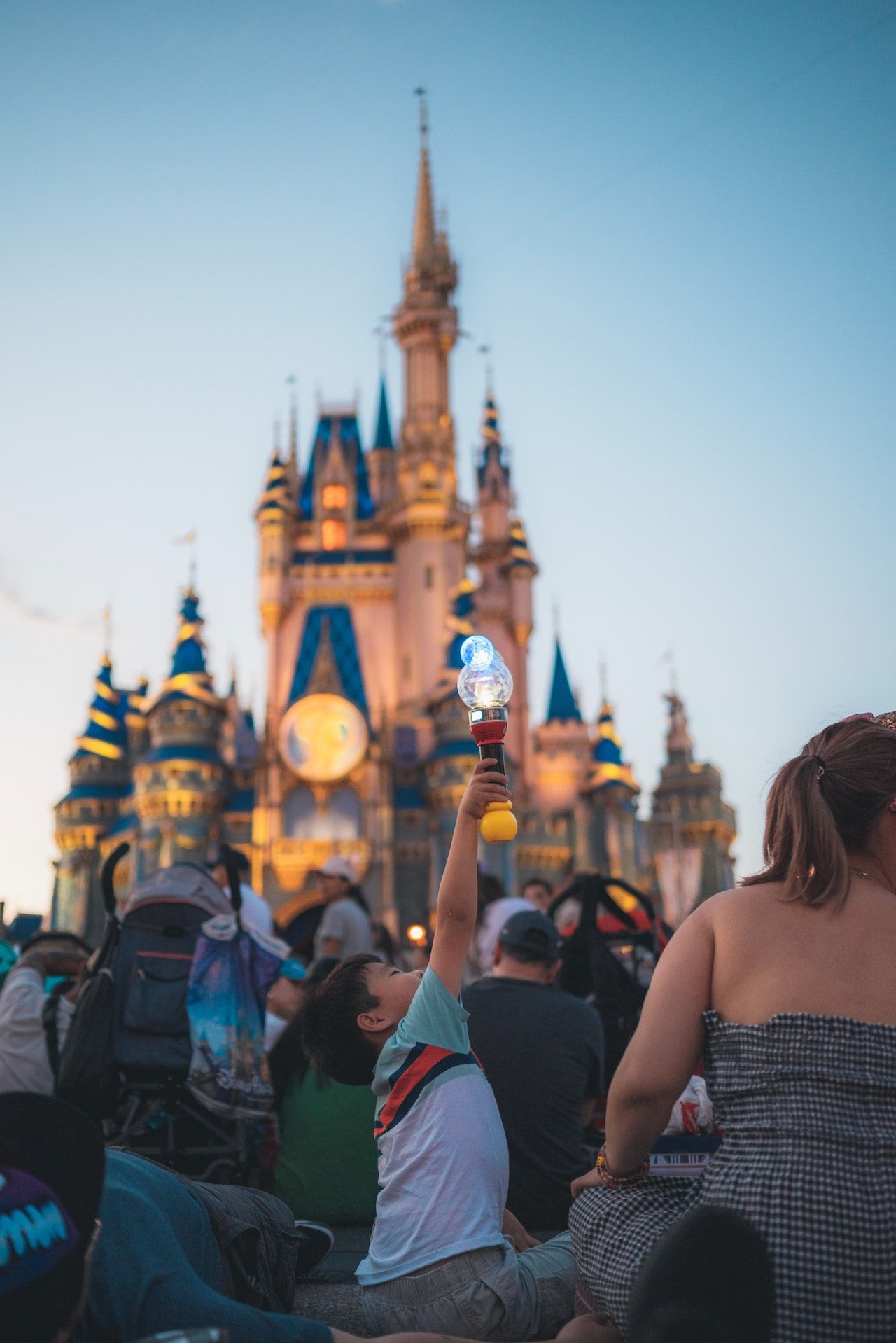 People Enjoying The Magic Kingdom Moment In Disney World
During peak times, such as school holidays and major holidays, accommodations, tickets, and dining prices tend to be higher. In contrast, off-peak periods offer lower prices and smaller crowds, making it easier to find budget-friendly deals on lodging and enjoy shorter wait times for attractions.
As such, families visiting this vacation resort may need to find the best days of the year to visit Disney World. For instance, January and September often offer lower crowd levels and better deals on Disney Resort accommodations.
Travel enthusiasts can take advantage of these less crowded periods to experience attractions with shorter wait times and reduced expenses.
Keep in mind that the weather during the off-season may vary, so pack accordingly and be prepared for possible rain or cooler temperatures.
2
Take Advantage Of Discounts
Brian McGowan on
Unsplash
"">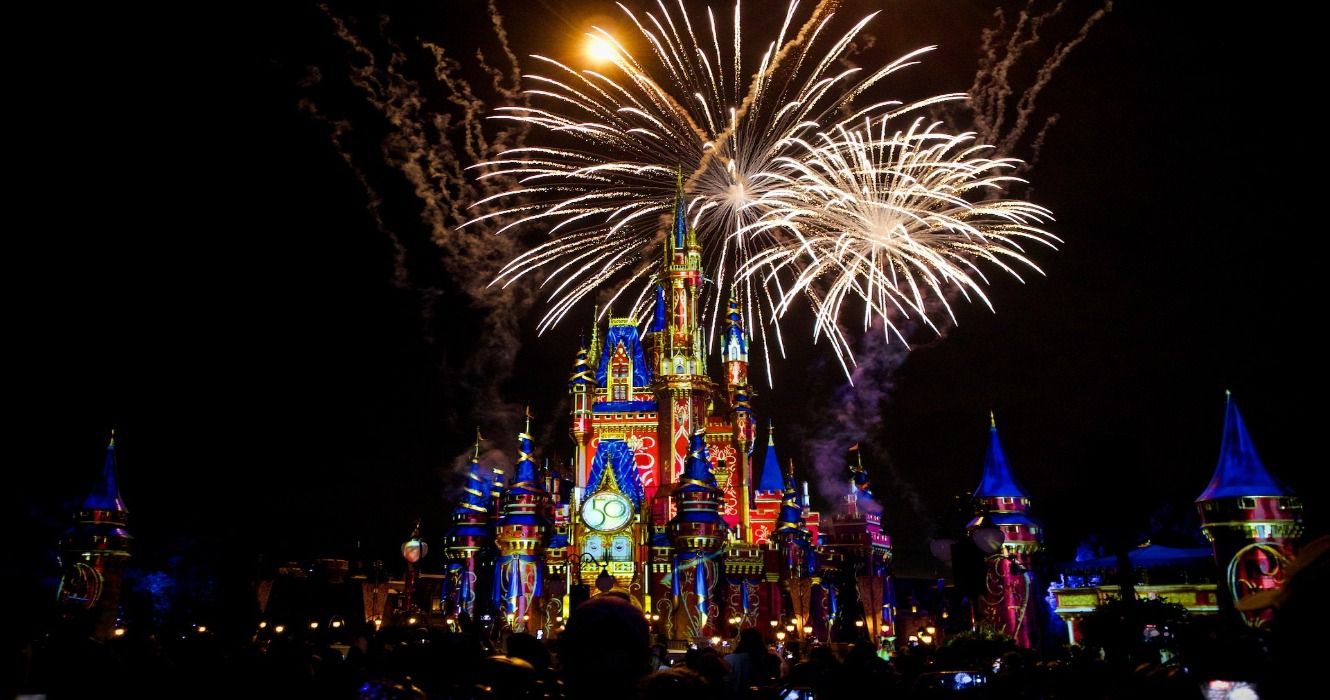 Fireworks For Disney's 50th Anniversary At Disney World, Orlando, Florida
Disney World often offers various discounts and promotions, so budget-conscious families should keep a lookout for these money-saving opportunities. These discounts can apply to accommodations, dining, tickets, and even merchandise.
For example, Disney frequently runs promotions like "Free Dining Plans" for guests staying at Disney Resort hotels. Travel enthusiasts can also explore discounts available through AAA, military discounts, or special offers for Florida residents.
Visit Disney's official website regularly to stay informed about the latest discounts and promotions. Be prepared to act quickly, as these deals often have limited availability and booking windows.
Related: True Facts About Disney World's Animal Kingdom
1
Stay Off-Site
Christian Lambert on
Unsplash
"">
People At Walt Disney World's Magic Kingdom In Orlando, United States
While staying at a Disney Resort hotel has perks, families on a budget can often find more affordable accommodations off-site. Many nearby hotels and vacation rentals offer competitive rates and shuttle services to the Disney parks. This makes it convenient to access the magic of Disney without the premium price tag.
Moreover, off-site accommodations may provide more budget-friendly dining options in the surrounding area, allowing families to save on meals.
Read reviews and research off-site hotels thoroughly to ensure they meet your family's needs in terms of comfort, convenience, and value for money. Don't forget to factor in any additional transportation costs to and from the parks.