Summary
Stay in an eco-cabin or cottage for an exciting and sustainable travel experience close to nature and adventures.
Explore eco-friendly accommodations like Kolarbyn Eco-Lodge in Sweden, Ecolodge La Estancia in Bolivia, and Nipika Mountain Resort in Canada.
Enjoy unique amenities and activities such as sauna, kayaking, wildlife watching, farm work, and hiking in beautiful and remote locations.
One of the most exciting experiences a person can have is staying in an eco-cabin or cottage. This will not just bring one close to nature and adventures but also ensure one is traveling as sustainably as possible.
There are plenty of cabins and cottages around the world beckoning travelers to come enjoy this experience and for those looking for where to start, here are some of the best eco-cabins and cottages out there you can visit.
10
Kolarbyn Eco-Lodge, Sweden
Sweden has long been one of the top destinations for eco-tourism in Europe. That's because the country is home to so many incredible places the Kolarbyn Eco-Lodge in the Bergslagen Forest.
This lodge is also known as Sweden's most primitive hostel and that can't be further from the truth as it looks like it was made by a hunter-gatherer community thousands of years ago. The huts here are made of forest materials like wood and grass and there's no electricity or anything fancy.
Just a few amenities like a sauna, a fireplace, and beds and rugs made with sheep skin. The lodges are located deep in the woods near a lake so guests can go swimming or kayaking, get warmed at the fireplace, and then go to sleep to the sounds of birds. It's the perfect eco-friendly adventure to experience while visiting Sweden.
Related: Unique Things That You Probably Didn't Know About Sweden
9
Ecolodge La Estancia, Bolivia
Located in the Altiplano region of Bolivia, Ecolodge La Estancia invites visitors to come enjoy a one-of-a-kind in its cabins made of clay and decorated with beautiful gardens. Even though there are no TVs in the rooms, guests will be entertained by the gorgeous views of the charming waters and the surrounding greenery.
Guests can also easily head outdoors to enjoy some activities which include beach walking, and boating.
Related: Eco-Tourism 101: What Is Eco-Travel, And Why Is It So Important?
8
AndBeyond Ngorongoro Crater Lodge, Tanzania
A scenic view over Ngorongoro Conservation Area, where Ngorongoro Crater is located – a large volcanic caldera and a wildlife reserve
At Ngorongoro Crater Lodge, guests will enjoy relaxation on the rim of the Ngorongoro Crater, from where there are uninterrupted views of the rich green landscape as far as the eyes can see.
After enjoying world-class meals and incredible views at the lodge, guests can head outside to the crater floor where some of the most exotic mammals in the world can be seen roaming around in their natural habitat.
7
Nipika Mountain Resort, Canada
Mount Robson In The Canadian Rockies
Canada is not left out when it comes to eco-tourism. Visitors to this country can head over to Nipika Mountain Resort which is positioned deep in the pristine Canadian Rockies.
The resort offers self-contained cabins that promise guests a peaceful retreat in nature. The cabin has electricity which is generated through solar energy and guests will enjoy eco-friendly activities like hiking, mountain biking, and kayaking in the surrounding wilderness.
Related: 10 Eco-Friendly Tour Companies You Should Know About
6
Robins Nest Baumhaus Hotel, Germany
nate williams on
Unsplash
"">
Trees in a wilderness
Robins Nest takes eco-friendly lodging a step further by constructing tree houses where nature lovers and adventure lovers will be satisfied.
The hotel is made up of three houses with each featuring great views of the forests. Around the tree houses, guests can enjoy a wide range of activities ranging from hiking to exploring a nearby castle.
5
Gravel Farm Cottage, England
Gravel Farm East promises an unforgettable vacation on a beautiful farm located a few miles from Cambridgeshire. These self-catering cottages are equipped with luxurious amenities with the largest being able to accommodate about eight people.
A few miles from the farm is the historic City of Ely where there is a 900-year-old Cathedral. In addition, guests can hike around the courtside to enjoy some gorgeous views.
Location: Gravel Farm, Newmarket Road Stretham, England
Visit Gravel Farm website for more information
4
The Lazy Duck, Scotland
John Hampsey on
Unsplash
"">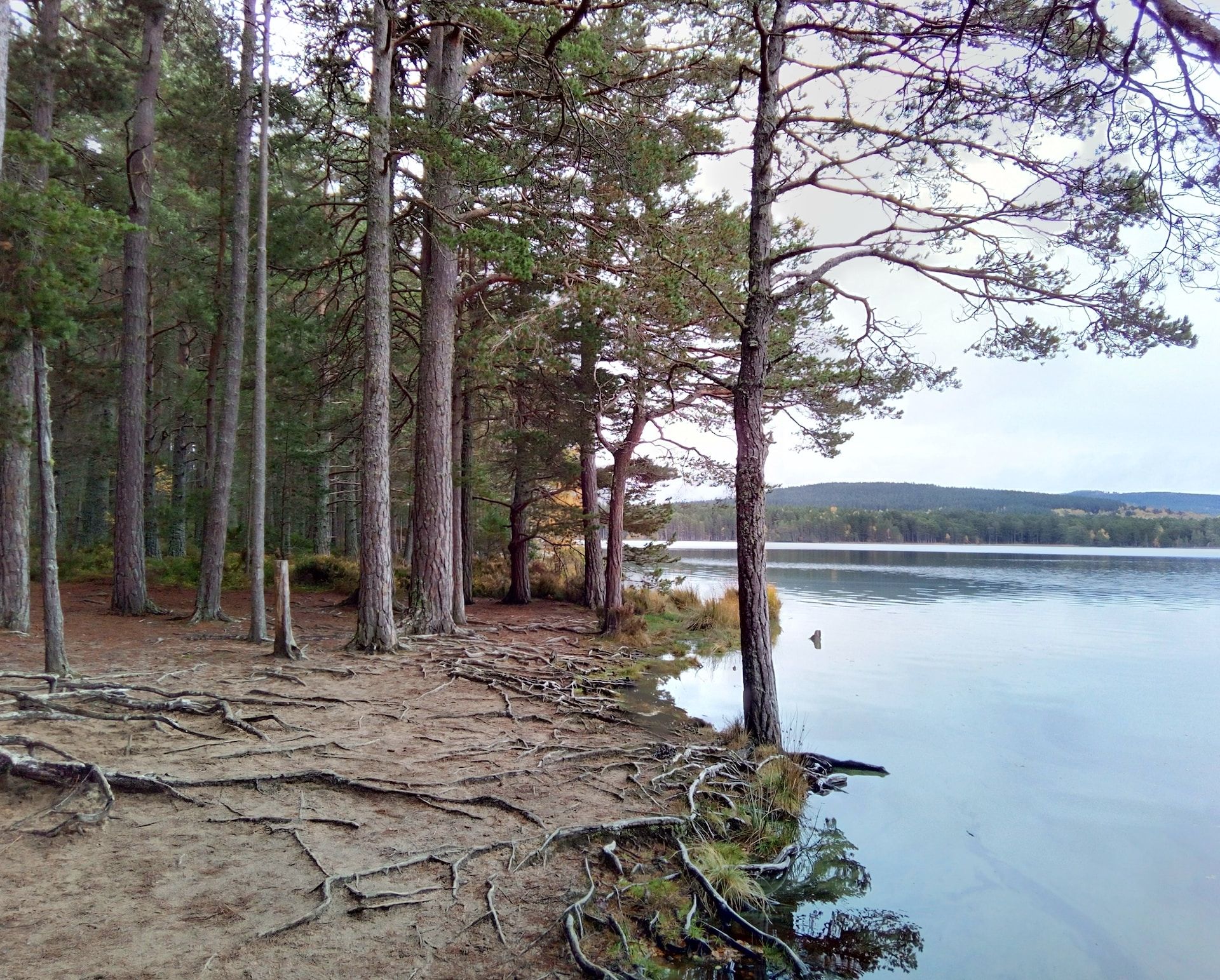 A lake in Nethybridge Scotland
The Lazy Duck is an off-grid accommodation positioned in the woods of Cairngorms National Park. Guests can stay in one of the eco-friendly huts which all offer great views of the surroundings and eco-friendly amenities like wooden furniture and a wood fire hot tub.
Guests can hike or bike around the woods, or go canoeing in the park and the resort town of Aviemore is also 20 minutes drive away.
Location: Cairngorms National Park, Scotland, UK
Visit Lazy Duck website for more information
3
The Summer House, England
The Summer House in Cumbria is the perfect definition of a reset. This cottage is carefully located in a pretty garden of Wray Castle where it is surrounded by incredible scenery that can be seen from the rooms.
Unlike others on the list, the Summer House is a little luxurious as it has a smart TC, fridge, and Wi-Fi. However, visitors here will still enjoy an eco-friendly experience as it is located in a remote place and offers incredible scenery and exciting adventures.
Location: Near Hawkshead, Cumbria
2
Cabin Of The Lake, Cemmaes, Powys, Wales
David Mark from
Pixabay
"">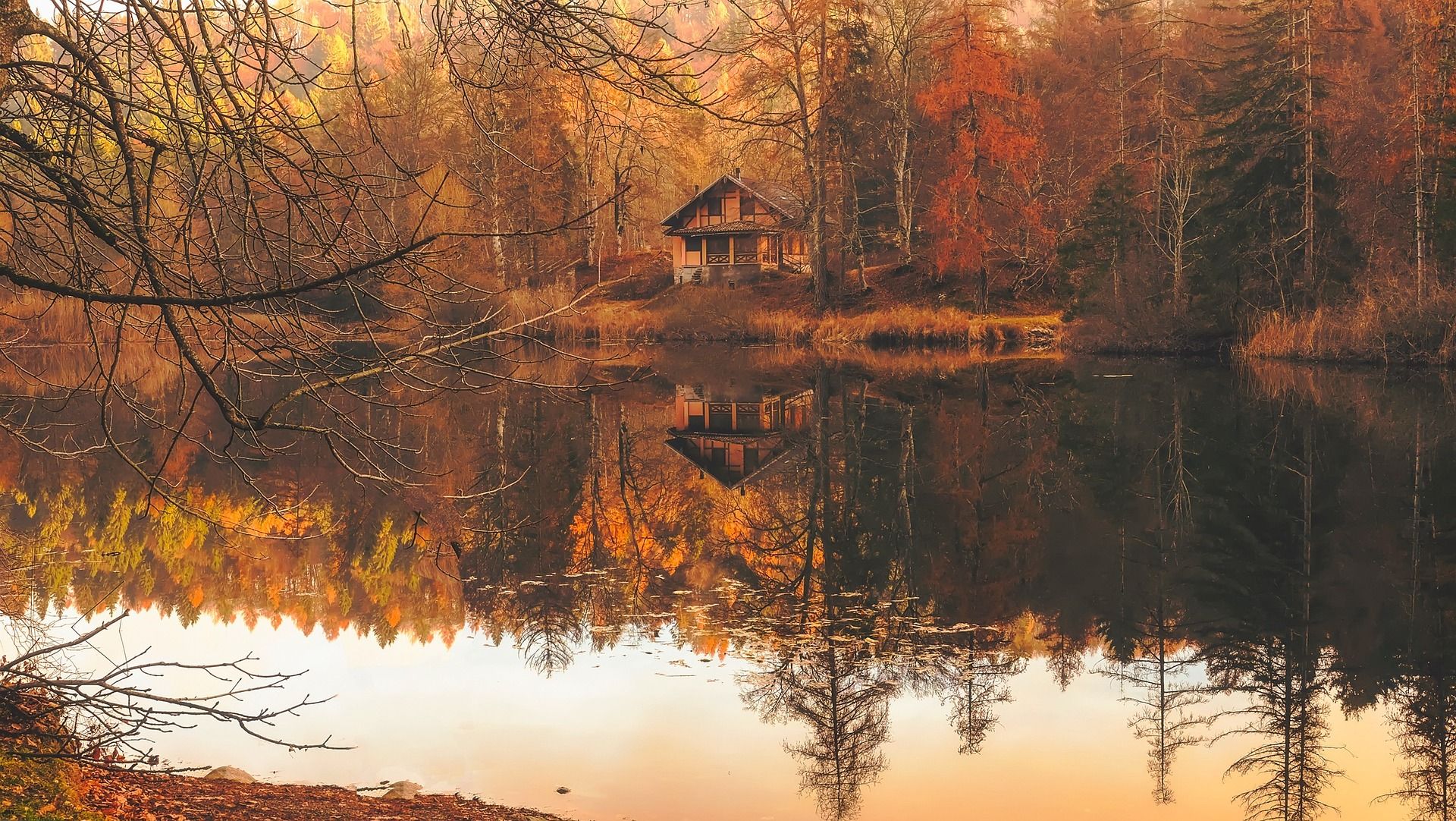 A lake cabin surrounded by autumn colors
Located in the heart of Wales, Cabin of the Lake is more like a slice of paradise beckoning eco-loving guests to come enjoy an unforgettable experience. The Cabin is located right on the family-owned Gwalia farm and in front of a lake where guests will be close to interesting wildlife.
The cabin has a private hot tub and a spacious area where guests can relax on wooden chairs. The cabin is great for stargazing, and visitors can hike around the area to explore the rich fauna and flora that call this place home.
1
Leaping Lamb Farm & Farm Stay, Oregon, United States
There is nothing more eco-friendly than staying on a farm where the food is sourced right on the farm and cooked in the most eco-friendly way possible. One of the best places to get that experience is at the Leaping Lamb Farm & Farm Stay in Oregon.
This lodge is set right on a working farm where lambs, chickens, turkeys, ducks, and other animals are raised. Guests are invited to help feed chickens, collect some eggs, and also engage in other farm work. For some more adventures, guests can take a walk around the area, or enjoy stargazing at night.
With the best eco-cabins and cottages to relax in, travelers can fully indulge in a sustainable travel experience almost anywhere in the world.