Summary
Long Beach, Washington: Quaint seaside town with sandy shores and rugged wilderness, perfect for enjoying fall foliage and sea views.
Oak Harbor, Washington: Sleepy small town on Whidbey Island with lush state parks, harbor views, and historic sights.
Seabrook, Washington: Cozy gem near Olympic National Park, offering autumnal outdoor adventures and stunning hiking trails.
From the charming coastal towns of Southern California, all the way up to the rugged mountains of Washington State, the West Coast has some of the most spectacular landscapes around.
Undoubtedly the best coast, the expansive coastline is especially idyllic come autumn as the leaves change colors and the air becomes crisp and cool. With stunning ocean views and natural wonders galore, here are some of the prettiest places to visit on the West Coast this fall.
Related: West Coast USA: Complete Travel Guide
10
Long Beach, Washington
A grey shot of Long Beach, Washington's coastline
Famed for its boardwalk along the Long Beach Peninsula, the quaint seaside town of Long Beach is equal parts sandy shores and rugged wilderness, offering visitors fantastic sea views and the opportunity to marvel at the region's fall foliage in its surrounding parks.
9
Oak Harbor, Washington
Ken Haines from
Pixabay
"">
The iconic Deception Pass Bridge connecting the Whidbey and Fidalgo Islands
What better way to experience the beautiful sights that fall brings than with a stay in a sleepy small town? Nestled on Washington State's Whidbey Island, Oak Harbor is just the place. The coastal city has it all: lush state parks, harbor views, historic sights, and, of course, small-town charm.
8
Seabrook, Washington
Colorful buildings in the unincorporated planned community of Seabrook, Washington
Another cozy Washington gem nestled along the rocky coast, the town of Seabrook is located just south of Olympic National Park, which offers visitors a plethora of autumnal outdoor adventures, including some of the best hiking trails and thrilling lake excursions.
Related: 10 Best Beaches In Oregon That Will Have You Falling In Love With The West Coast
7
Astoria, Oregon
Michelle Statler from
Pixabay
"">
An aerial view of the Astoria-Megler Bridge in Oregon
One of the oldest towns on the West Coast, Astoria is brimming with history, charm, and plenty of autumn splendor. Explore the nearby Lewis and Clark National Historical Park or embark on a hike on any one of the city's numerous trails — the options are endless.
Fun fact: The pleasant town of Astoria served as the setting for the 1985 film The Goonies, and a majority of the filming took place in the city and the nearby Cannon Beach.
6
Cannon Beach, Oregon
Sam Jotham Sutharson from
Pixabay
"">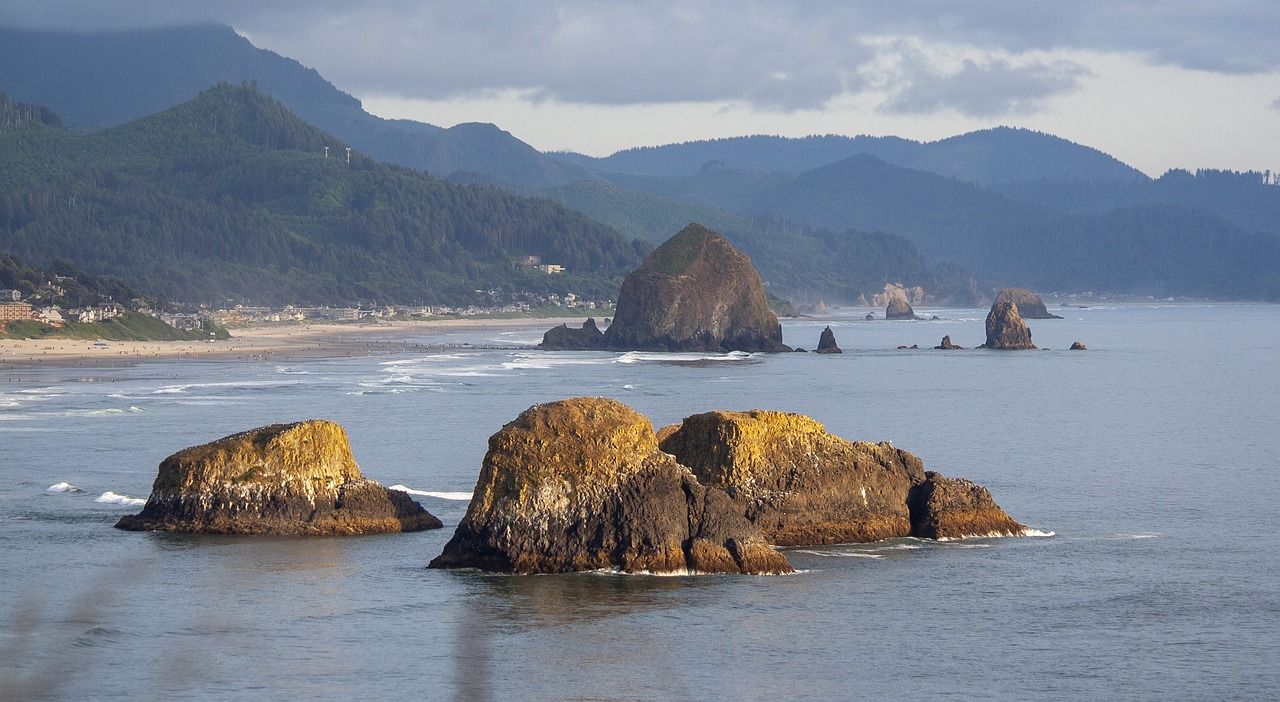 A view of Cannon Beach's coastline in Oregon
Oregon is about as cozy as it gets, and without a doubt, one of the best things to do on the Oregon Coast is to visit the town of Sisters.
Teeming with some of the best Pacific Coast scenery, the charming coastal town is famed for its towering Haystack Rock, a 235-foot-tall rock formation that's arguably one of Oregon's most recognizable landmarks.
5
Yachats, Oregon
Peter Robbins on
Unsplash
"">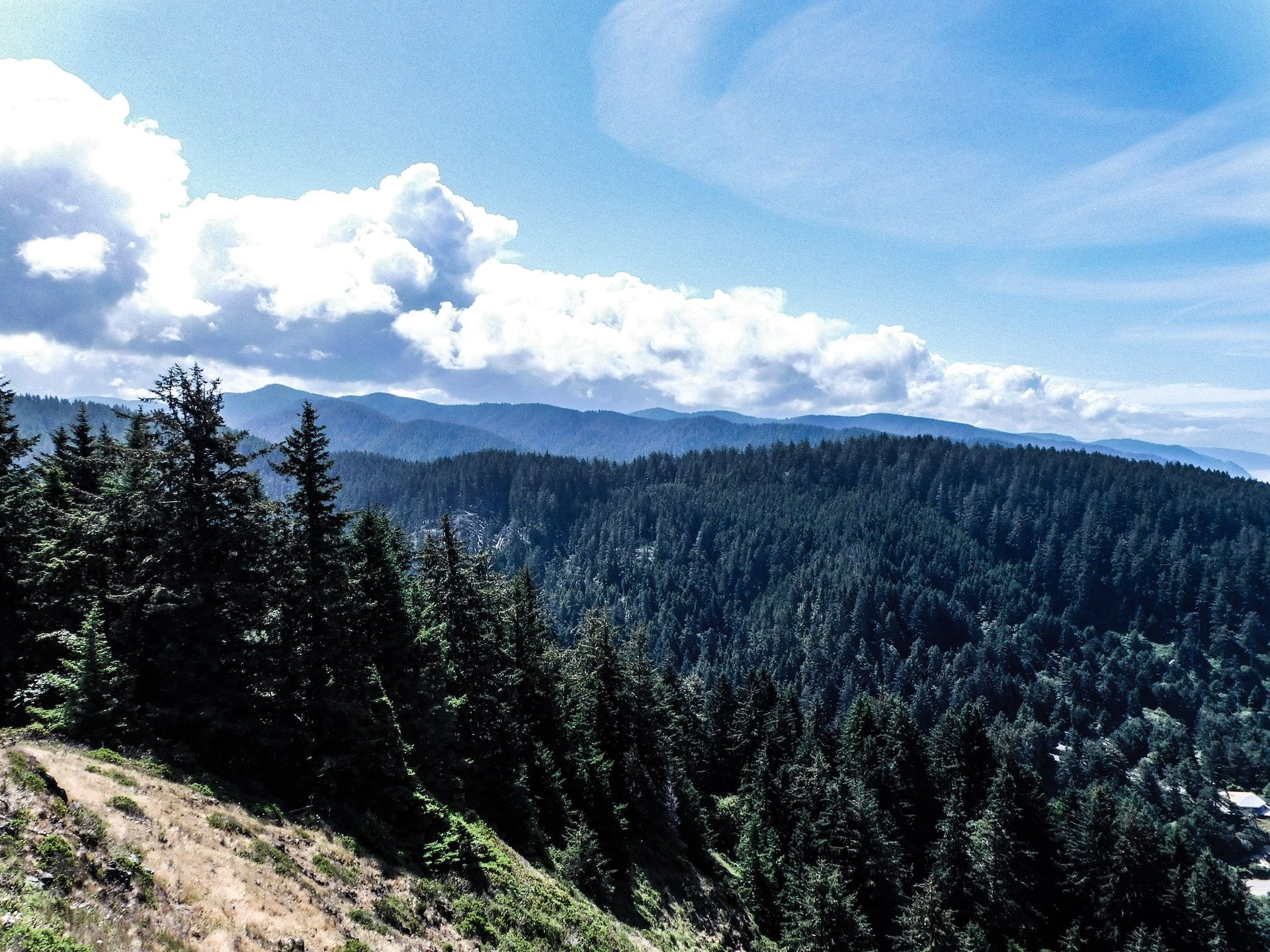 A view from Cape Perpetua Lookout in Yachats, Oregon
Situated between the lapping waves of the ocean and the Oregon Coastal Range's temperate forest, which is perfect for leaf-peeping, Yachats, Oregon is the perfect place to enjoy a fall getaway.
Just don't be surprised if the shores are absent of white sands as much of the city's coastline features black basalt, which is still quite a sight to see.
Related: 14 Most Beautiful West Coast Beaches To Add To Your Bucket List
4
Eureka, California
Jim Witkowski on
Unsplash
"">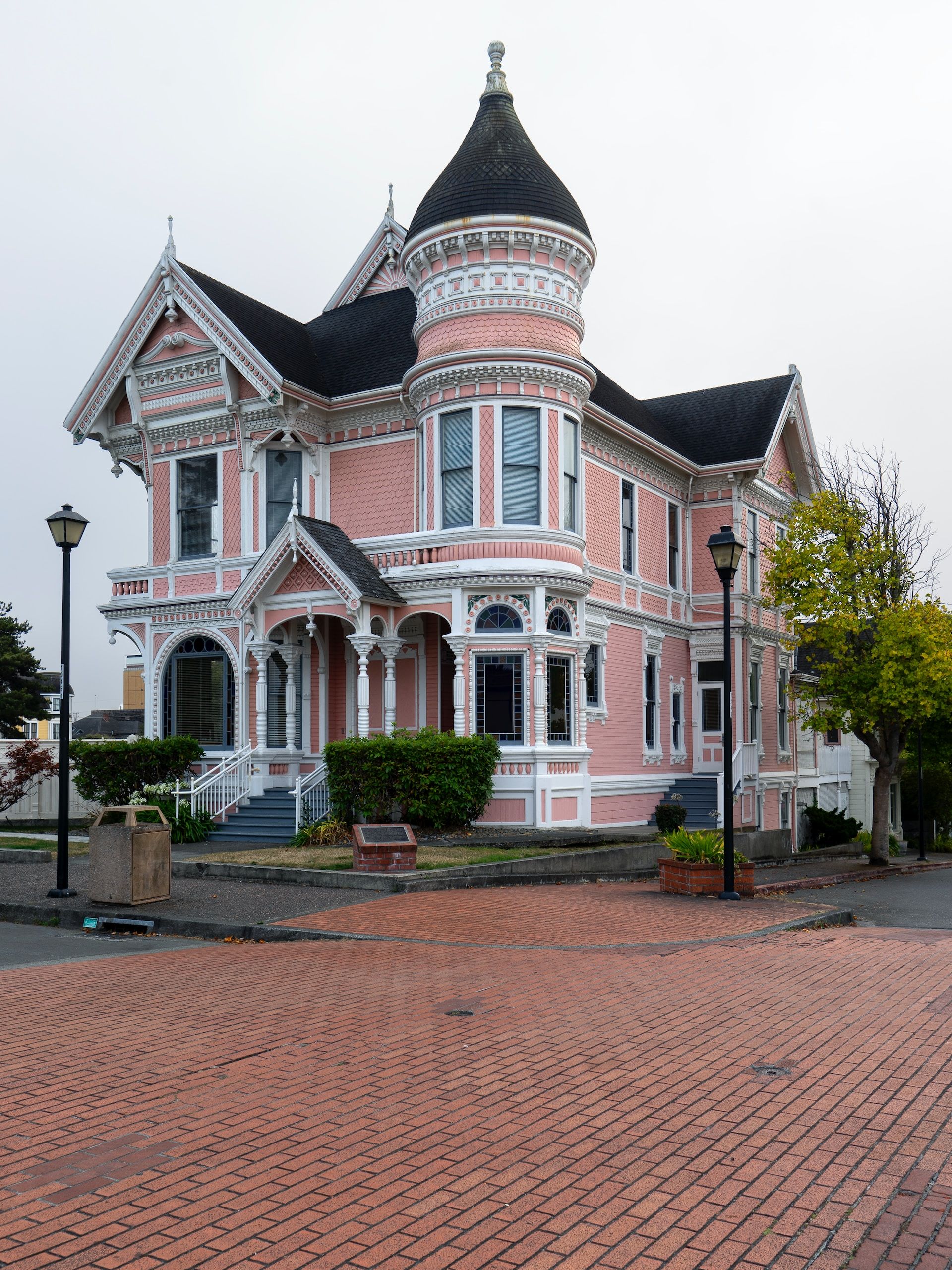 The iconic Pinc Lady Mansion in Eureka, California
Looking for the coziest town to settle into for an autumn retreat? Eureka! Located in Northern California, this port city is also located about 40 miles away from the Redwood National and State Parks, which are home to the tallest trees in the world.
3
Morro Bay, California
Photo by
Kjkolb
via Wikimedia Commons, licensed under the
Creative Commons
"">
Morro Bay with the Morro Rock in the distance
Known for its 576-foot-tall volcanic mound called Morro Rock, the small beach town of Morro Bay is a fantastic choice for catching a little rest and relaxation. In addition to its famous rocky landmark, the city offers visitors a variety of natural wonders, including the stunning overlook of Quintana Scenic View.
Hotel recommendations: Hampton Inn by Hilton Morro Bay and Inn At Morro Bay
Notable sights: Morro Rock, Morro Strand State Beach, North Point Natural Area, Morro Bay State Park, Museum of Natural History, and Morro Bay T Pier (Otter Viewing Area)
2
Carpinteria, California
Keara Turner on
Unsplash
"">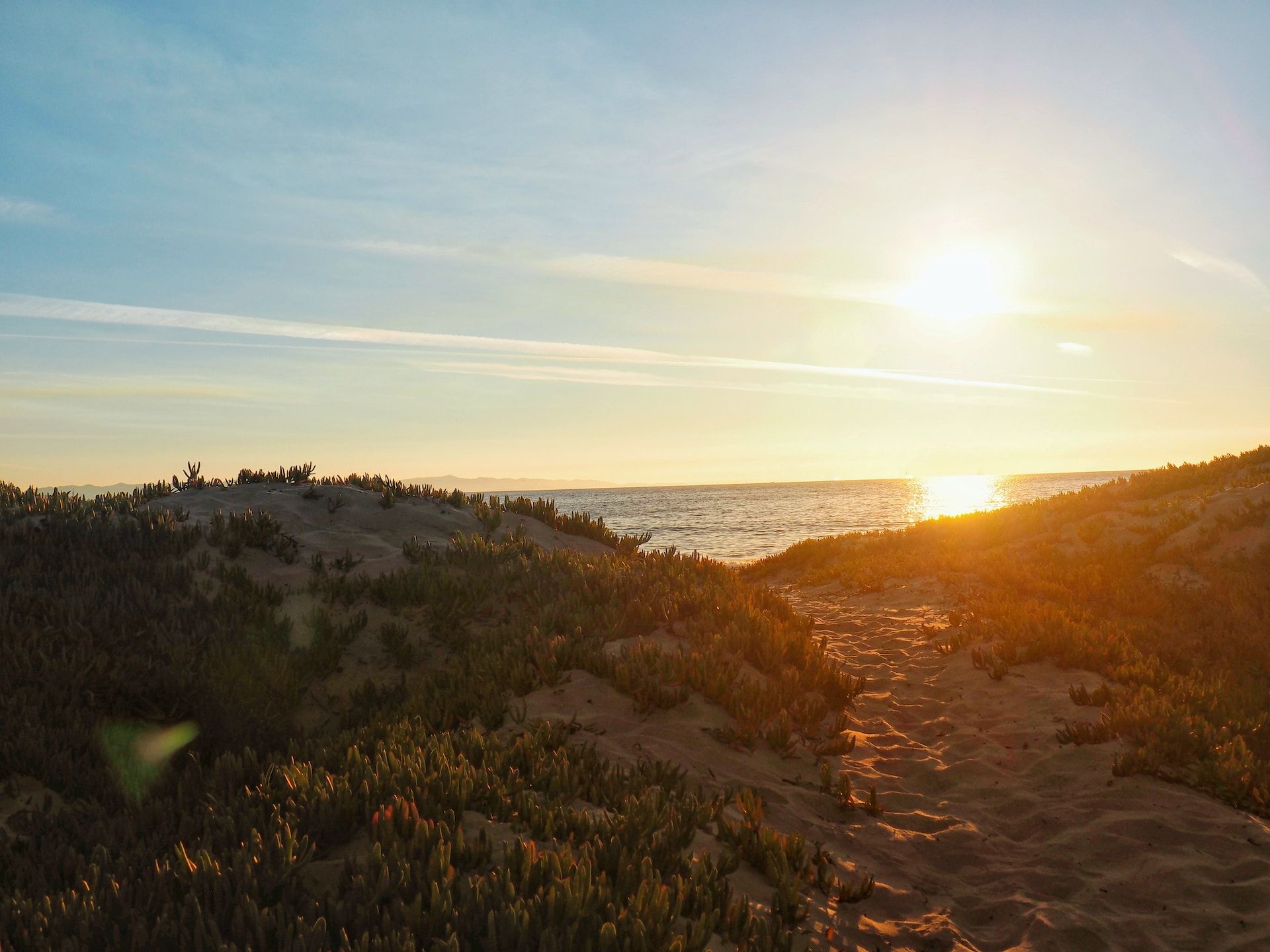 The sun setting over Carpinteria, California
Home of the "world's safest beach," Carpinteria is the epitome of cozy, featuring numerous cute shops, cafés, and other establishments that are perfect for exploring during an afternoon stroll. Nearby sights for peeping fall foliage include the Carpinteria Bluffs Nature Preserve and the Carpinteria Salt Marsh Nature Park.
Related: 14 Cheapest Destinations To Visit From The West Coast
1
Carmel-by-the-Sea, California
David Mark from
Pixabay
"">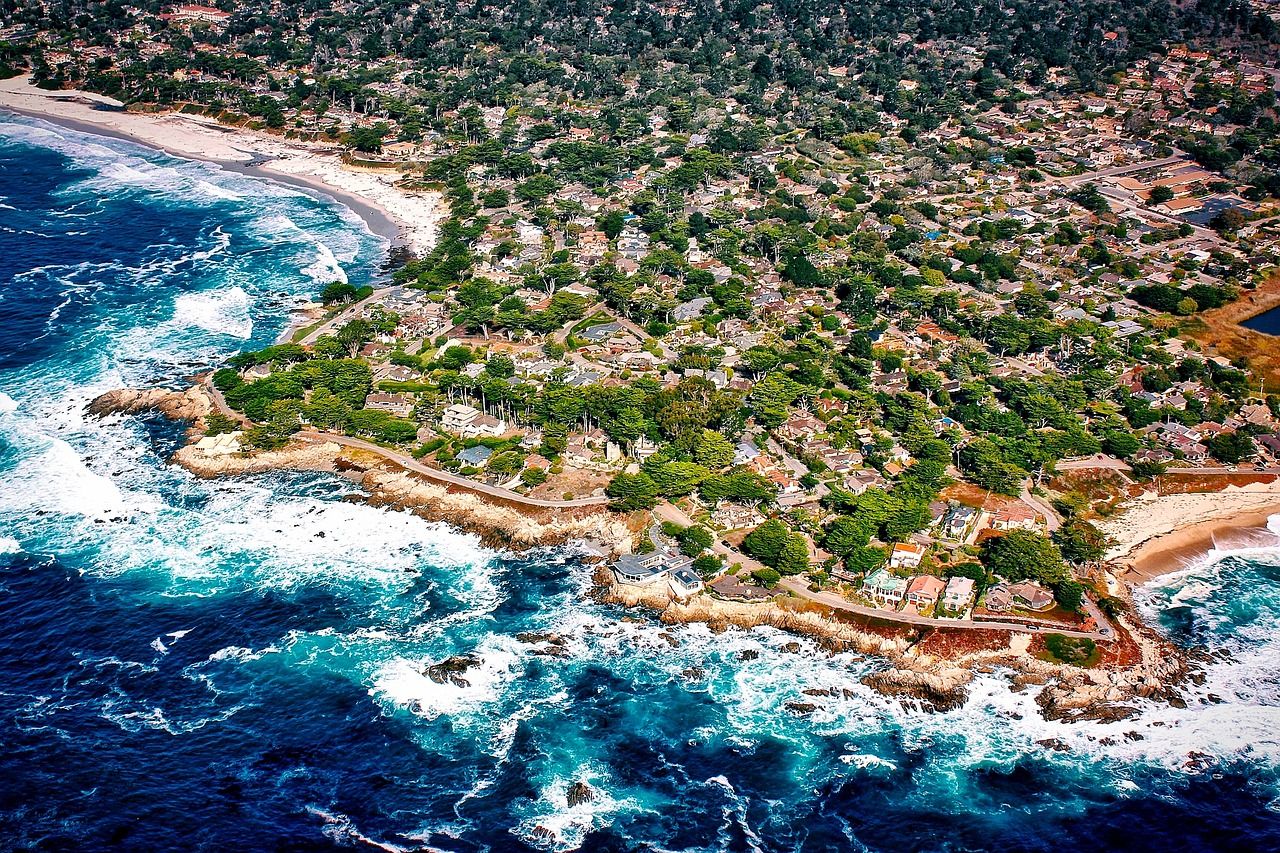 An incredible aerial view of Carmel-by-the-Sea, California
Although it may be tiny, spanning only one square mile, every nook and cranny of this adorable California village is as beautiful as the next. Featuring a collection of fairytale cottages, Carmel-by-the-Sea has something for everyone, from historic sites and breathtaking scenery to fantastic art galleries and eclectic boutique shops.