Caracas is the bustling capital city of Venezuela, set along the scenic Guaire River and nestled within the Caracas valley of the coastal mountain range in the northern tip of the country. Although grossly overlooked for other destinations like Angel Falls, the tallest waterfall in the world, and Los Roques National Park, it has enough attractions to deserve a stopover on a Venezuelan itinerary. As the cultural and commercial hub of the country, this fast-paced city offers a little bit of action for all types of visitors. Quaint galleries, world-class museums, trendy restaurants, and vibrant nightlife spots abound, ensuring no dull moment in the city.
Caracas is also surrounded by sprawling mountains, lovely waterfalls, and lush jungles, making it the perfect playground for nature lovers and adventurers. For food enthusiasts, a delectable dining experience awaits, with the opportunity to sample some of the best Latin American flavors. Caracas has plenty to offer, but remember to take all the safety precautions when exploring this beaming South American gem for a delightful experience.
UPDATE: 2023/08/28 12:42 EST BY NICHOLAS MAYAMBA
Top Things To Do In Caracas
Venezuela's beautiful capital city is home to diverse attractions that will intrigue all types of travelers. This updated article features more adventurous activities for first-timers and returning visitors to Caracas.
Top Things To Do In Caracas
Although Venezuela is among South American countries often overlooked by travelers, its capital has much to offer. Whether a history buff, outdoor explorer, cultural aficionado, or foodie, there is enough to go around in Venezuela's top city. Set the stage for a riveting rendezvous with the top things to do in Caracas.
1
Visit The Vibrant Plaza Bolivar
nStatue of Simon Bolivar in Caracas, Venezuela"" data-modal-id="single-image-modal" data-modal-container-id="single-image-modal-container" data-img-caption=""Shutterstock "">
Statue of Simon Bolivar in Caracas, Venezuela
Plaza Bolivar is a cultural and civic hub in Old Town Caracas, where visitors and locals converge. It is the spot where the city was founded in 1567 and pays tribute to Simon Bolivar, a revered military leader and national hero.
The tree-lined square features a beautiful equestrian statue at the center, made in Munich and assembled at the site. Four more statues of women at the plaza's corners represent the states of the former Greater Colombia: Peru, Venezuela, Ecuador, and Colombia.
Plaza Bolivar also comprises notable public buildings like La Catedral de Caracas, El Capitolio Nacional, and Palacio Municipal del Caracas, making it the perfect launch pad for scoping out the sights of Caracas.
2
Pay Tribute To National Heroes At The Panteon Nacional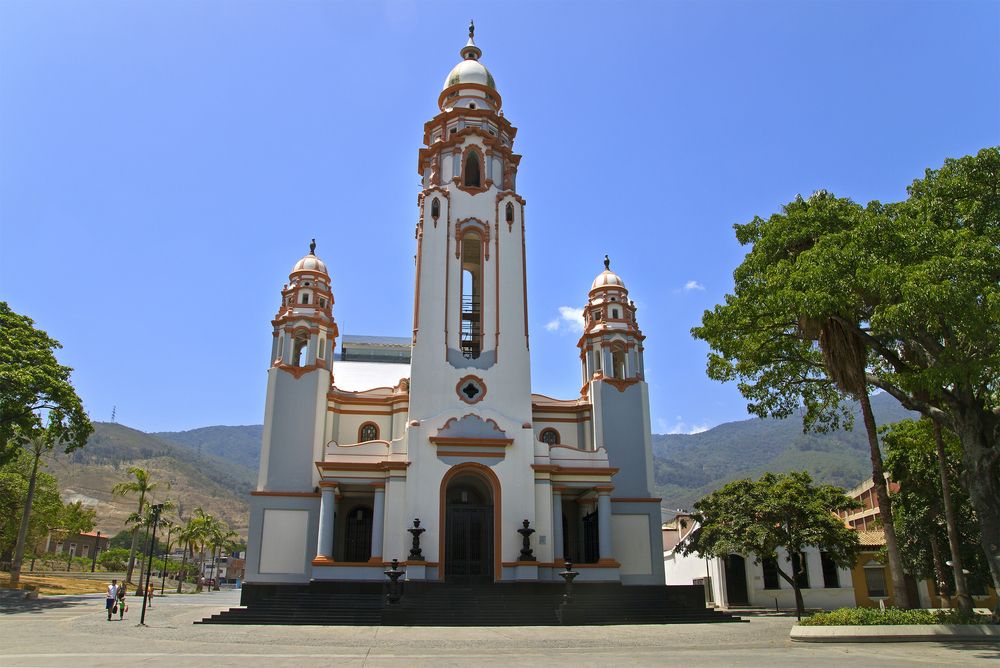 National Pantheon is the final resting place for Venezuelan National heroes, Caracas.
The Panteon Nacional can be found in the northern section of Old Town Caracas. Formerly a church, the building became the final resting place for national heroes, including Simon Bolivar, Fransisco Andara, and Jose Angel de Alamo.
The central nave pays homage to the country's liberator, Simon Bolivar, who's credited with championing the secession of the Greater Colombian states from the Spanish Empire.
Several paintings from the 1930s cover the pantheon, depicting scenes from Simon's life and accomplishments. The majestic crystal chandelier and ceremonial changing of the guard at the site are notable fixtures worth seeing.
Hours: Tuesday to Sunday, 9 am – 2 pm
Consider taking a guided tour when visiting the Pantheon Nacional. The guides are deeply knowledgeable about Venezuelan history and offer an immersive experience when scoping out the historic landmark.
3
Break A Sweat With A Hike To The Top Of Pico Naiguata
nSunrise over Caracas seen from Pico Naiguata El Avila National Park"" data-modal-id="single-image-modal" data-modal-container-id="single-image-modal-container" data-img-caption=""Shutterstock"">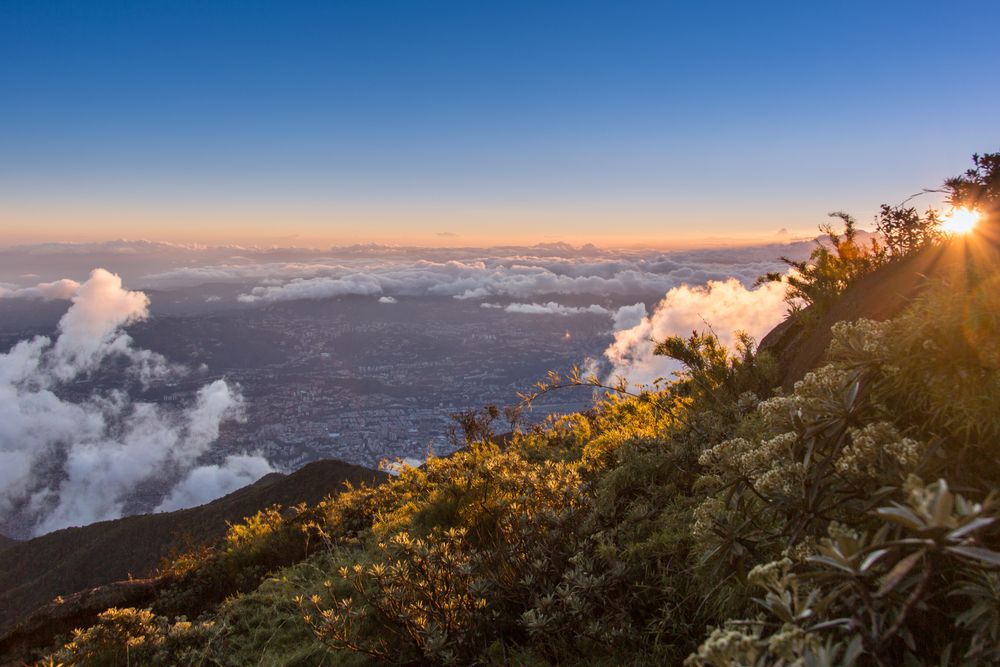 Sunrise over Caracas seen from Pico Naiguata El Avila National Park
Outdoorsy travelers craving a little physical activity can try this exciting trek to Venezuela's Coastal Range summit. The 10-mile backcountry trail is quite popular with hikers and takes tourists to an altitude of over 9,000 feet.
Starting at the Cotamil Entraces, seven miles from downtown Caracas, the path traverses unique landmarks and ruins while offering dramatic viewpoints of the surrounding landscape. Hiking to Pico Naiguata is the ideal way to escape civilization and explore the city's open spaces.
4
Soak In The Serene Atmosphere Of Parque de Recreacion Los Chorros
nLake and palms in East Park (Parque del Este), in Caracas, Venezuela"" data-modal-id="single-image-modal" data-modal-container-id="single-image-modal-container" data-img-caption=""Shutterstock"">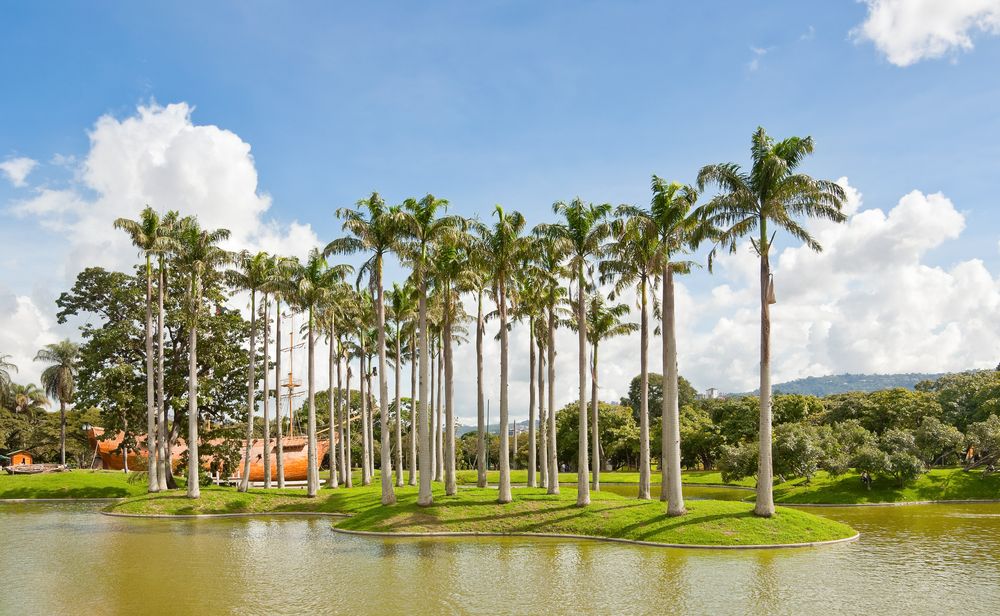 Lake and palms in East Park (Parque del Este), in Caracas, Venezuela