Summary
Fall in New York City is refreshing and beautiful with fewer crowds. Enjoy activities like biking through Central Park and capturing iconic sights and sounds on wheels.
Take a Hudson River cruise in the fall to experience stunning scenery and fall foliage. Several cruise lines offer this experience for as long as 8 days.
Ride the Staten Island Ferry for free and enjoy scenic views of colorful foliage, Manhattan's cityscape, and the Statue of Liberty. Explore Staten Island and visit attractions like the Staten Island Museum and New York Harbor.
Fall is a beautiful time to get outdoors and engage in some exciting activities in New York City (in fact, this part of the United States is home to some of the best places for fall foliage in the world).
The Big Apple becomes incredibly beautiful during the autumnal season, and with fewer people to share the roads and attractions with after the peak summer crowds have dwindled a little, everything becomes much more refreshing.
While chasing fall foliage is one of the best fall activities in New York City, there are plenty of other pursuits waiting during this golden season. From picking apples on a farm to cruising on the Hudson River, here are the best things to do in New York City during the fall.
Related: End The Summer & Welcome Fall With These Perfect September Destinations In The U.S.
11
Explore New York City On A Bike
Cyclists in New York City
One of the most amazing things to do in the fall in New York City is to explore the place on a bike. Beyond foliage and blooms, this sporting activity helps one feel alive and soak in the city's moderate air while capturing its iconic sights and sounds on wheels.
There are many excellent places in New York City to bike through, including the famous Central Park, Bronx River Loop, and Brooklyn Bridge Park. Bikers can stop at some of New York City's famous spots, eat at one of the Michelin-star restaurants, and take pictures of the ever-busy roads.
Some of the Best Bike Spots in New York City:
Central Park, Bronx River Loop, and Brooklyn Bridge Park
10
Take A Cruise On The Hudson River
Tugboats arriving at Waterford Harbor, Hudson Valley
Fall is the best time to engage in a Hudson River cruise, as the crowds are fewer and the scenery is at its finest, as the oak and maple trees in the surrounding forest are transformed into gorgeous shades of red and orange colors.
American cruise lines, USA River Cruises, Hudson River Cruises, and several other cruise organizations are always available to offer this experience, and some even offer an itinerary for as long as 8 days.
9
Ride The Staten Island Ferry
Stephanie Corona on
Unsplash
"">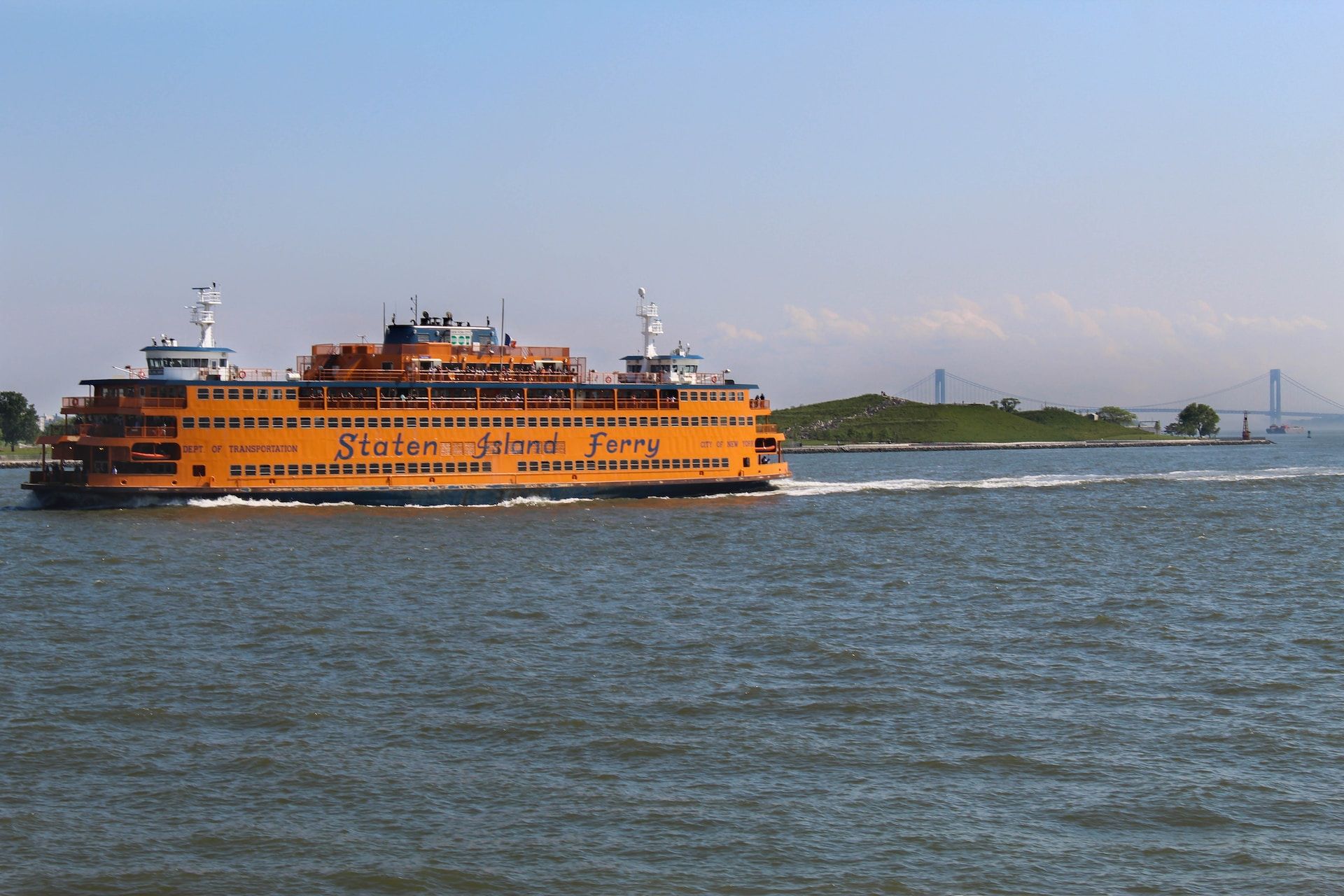 Staten Island Ferry in New York City traversing the water with green terrain and a bridge in the background
If going on a ferry ride across a river sounds exciting, then fall is a great time to experience it in New York. Enjoy the Staten Island ferry from Lower Manhattan to Staten Island and back to Manhattan, capturing scenic views of the surroundings, including colorful foliage.
On the ferry, one can also enjoy views of Manhattan's magnificent cityscape and the Statue of Liberty. The ferry ride is free, so there's no reason to miss this relaxed adventure.
Cost:
Free

Things to Do on Staten Island:
See the Statue of Liberty and the skyline of Lower Manhattan, visit the Staten Island Museum, and walk around the historic New York Harbor.
Related: Staten Island Is Worth Visiting If Only For Exploring Some Of NYC's Oldest Buildings
8
Kayak On The Hudson River
Bob Grabowski by
Dreamstime
n "">
Canoeist Paddling on the Hudson River Near North Creek in the Adirondacks Region, New York
Kayaking is among the best experiences in New York City in the fall when the weather is perfect for it; the weather in the Big Apple in fall is all rosy on the Hudson River. In fact, there are tons of amazing attractions along the Hudson River, some of which people may see while kayaking.
The good thing is, unlike cruising, kayaking is free, so one does not have to break the bank to enjoy this experience. Head over to the Manhattan Community Boathouse at Pier 96 to enjoy this fun activity, and remember to book ahead because it's free, and that is synonymous with crowds.
Excellent Kayak Spot in NYC:
Manhattan Community Boathouse at Pier 96
7
Soak Up The Scenery And Fall Foliage At High Line Park
Allard One / Shutterstock"">
The High Line Park in New York City, USA
The High Line is a popular and free park in New York City where one can admire the gorgeous foliage and, of course, the magnificent skyline of the city. During fall, the park becomes a beauty to behold, with colorful trees and plants glowing in vibrant colors.
The perk of viewing New York City's fall foliage from the park is the height advantage it has. It's built on a former elevated rail line, offering distant views of even the Hudson River and the Empire State Building.
6
Go Leaf-Peeping In One Of New York City's Parks
Marco Lenti on
Unsplash
"">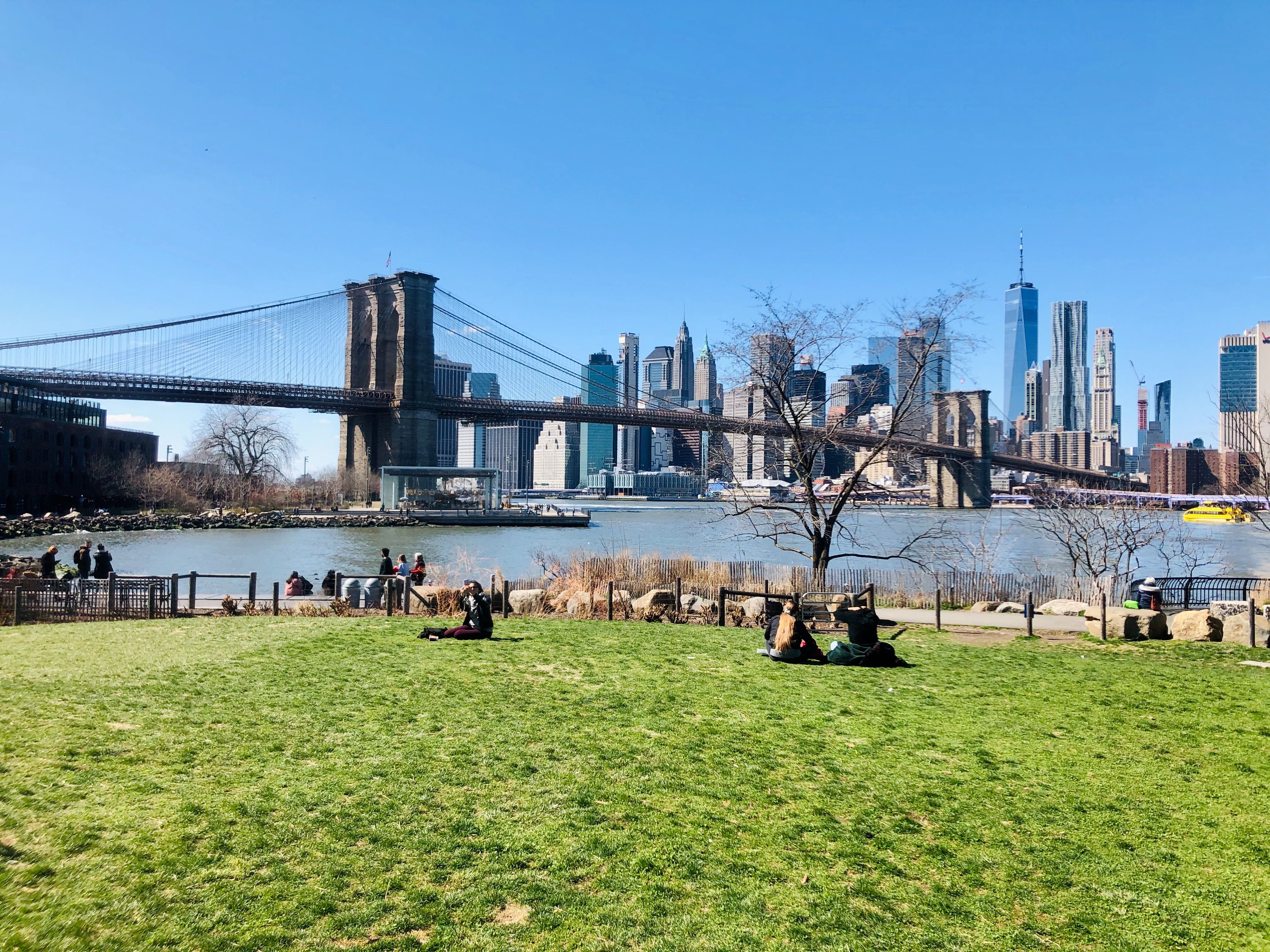 People enjoying a view of Manhattan from Dumbo, Brooklyn at the Brooklyn Bridge Park
One of the must-do fall activities in New York City is leaf-peeping. While Central Park is naturally one of the best places in New York City to visit in the fall and is first on any list, it is not the only destination for leaf-peeping.
Other beautiful parks in New York City, like Battery Park, Brooklyn Bridge Park, Prospect Park, and Square Park, also offer amazing leaf-peeping spots in New York. Don't forget to bring a camera.
Best Parks in New York City for Fall Foliage:
Central Park, Battery Park, Brooklyn Bridge Park, Prospect Park, and Square Park
5
Attend Any Of The Best Fall Festivals In New York City
Florian Wehde on
Unsplash
"">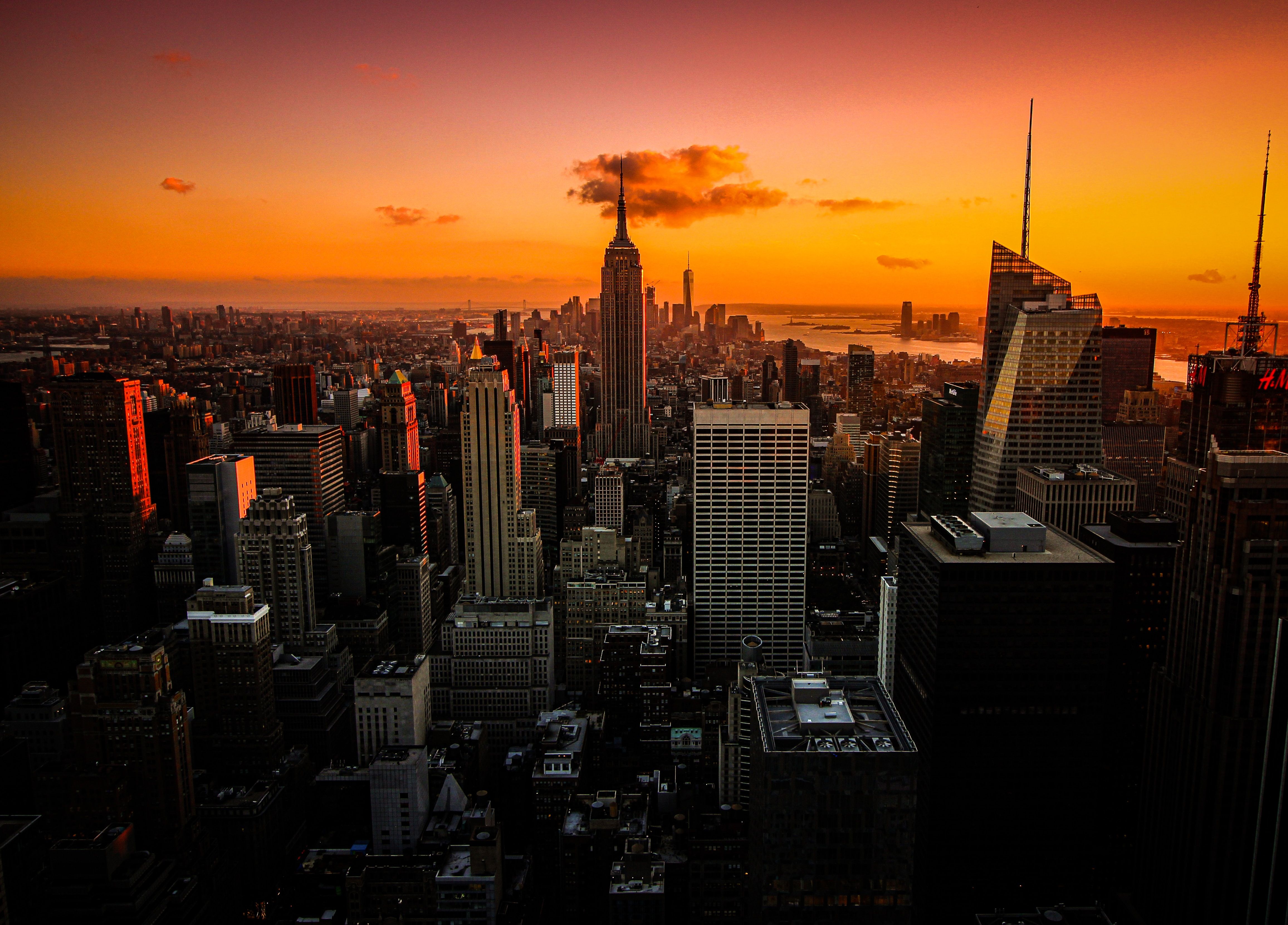 Sunset over Manhattan Skyscape, New York
New York City hosts several festivals throughout the fall season, most of which are aimed at showcasing its diverse cultures. A lot of these festivals are held during fall from September through November, and most are held outdoors, so people can enjoy entertainment plus scenery.
Some of the best fall festivals in New York City include:
Feast of San Gennaro:
A festival that celebrates the life of Saint Januarius – the patron saint of Naples. It is held in Little Italy every from mid-September.

The Electric Zoo Music Festival:
One of the largest music festivals in New York City.

Oktoberfest NYC:
New York's version of the world-famous festival that features German beer, food, and lots of entertainment.
Related: 10 U.S. Autumn Festivals You Shouldn't Miss This Fall
4
Admire Flowers And Fall Foliage At The Brooklyn Botanical Garden
The Japanese Hill and Pond in Brooklyn Botanical Garden, New York
The 52-acre Brooklyn Botanical Garden is a must-visit attraction in New York during fall, as it is incredibly gorgeous during this season. Here, visitors will be met with several gardens that feature a variety of colorful plant collections and structures, as well as a Japanese garden that adds to the beauty.
One can walk through the garden to witness the beauty and take some pictures. During this season, the garden even hosts the annual Chile Pepper Festival, which features live music, exciting performances, and a lot of spicy food.
3
Pick Apples Around New York City
Ryan Arnst on
Unsplash
"">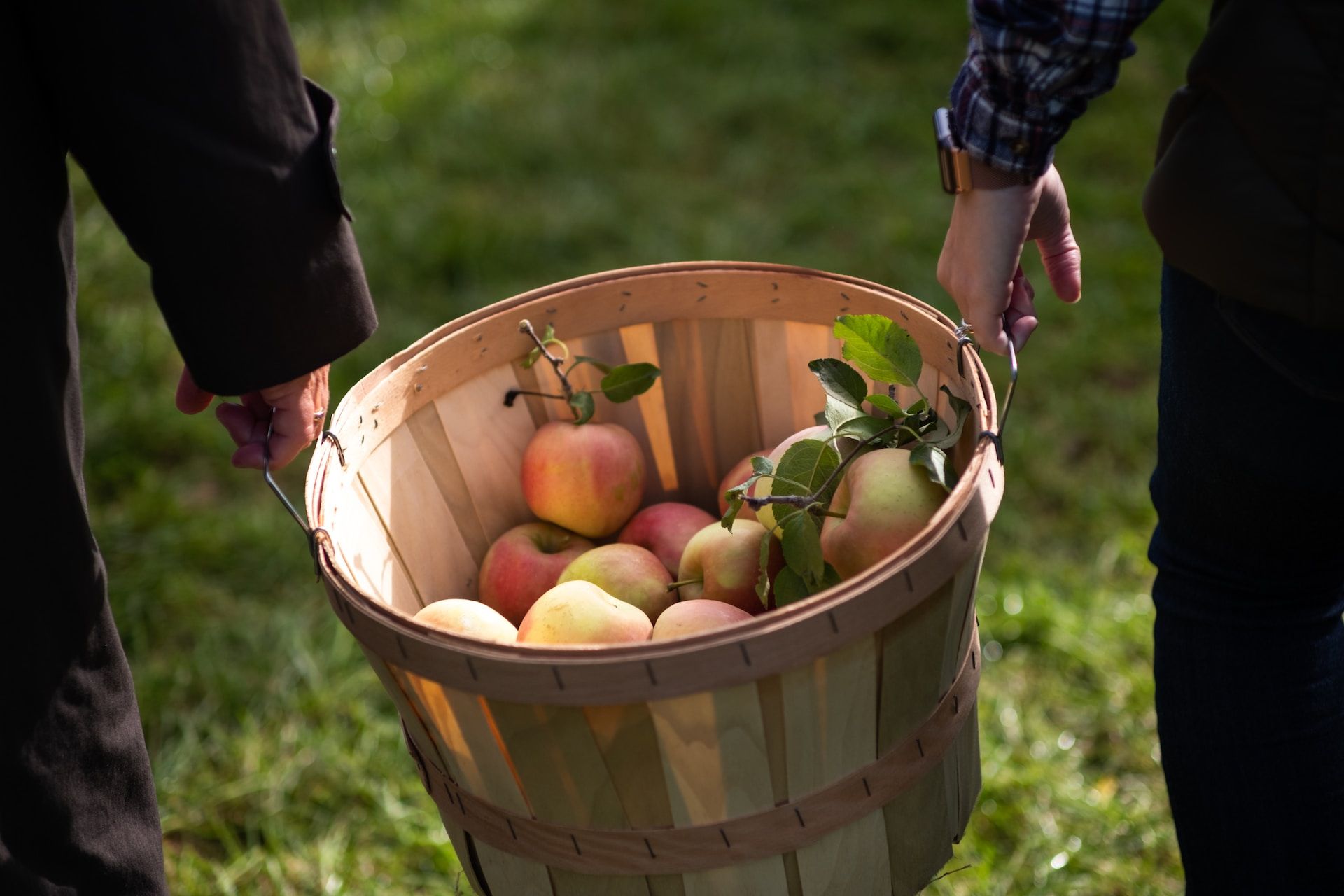 Apple picking couple enjoying a barrel of fresh apples
One unusual, albeit unique, thing to do in New York during fall is to pick apples. These delicious fruits thrive in the city, and fall is the season when they can be harvested. One can head over to one of the many farms in and around the city to engage in this beautiful and rewarding activity.
Greig Farm in Red Hook and Fishkill Farms at Hopewell Junction are some ideal places to go apple picking near New York City, and there are even more. Before visiting, however, it's always wise to contact the farms and check availability and opening hours to avoid disappointment.
When is apple picking season in New York?
From early September to November

More places to pick apples near New York City:
Barton Orchards in Poughquag, Harbes Orchard in Riverhead, and Love Apple Farm in Ghent
2
Roam Central Park And Enjoy Some Of The Most Beautiful Fall Foliage In New York City
n"">

New York City Central Park featuring fall foliage
The 843-acre Central Park in New York is a slice of paradise in every other season but gets better in the fall. Taking a stroll here feels literally like a walk in paradise as beauty beckons at every turn.
Several attractions are also scattered all over the park, like the Belvedere Castle, Bow Bridge, and Strawberry Fields. Feel free to explore the park and capture the moments with a camera.
1
Celebrate Halloween In New York City
Halloween background with witch and haunted house
A fall vacation in New York City is incomplete without an experience of Halloween. NYC takes this celebration very seriously; everything from NYC's top attractions to residential areas alike transforms into spooky sights, and parades and parties filled with people dressed in literally all kinds of spooky costumes are seen throughout the city and its nearby areas.
The NYC Village Halloween parade is one of the most exciting fall events in New York City and is particularly worth a visit, as it is the highlight of the Halloween celebration here. This parade is held on the eve of Halloween in Greenwich Village, and about 50,000 people join the march, making it the largest Halloween parade in the world.
Best Halloween Event in NYC:
NYC Village Halloween Parade