Puerto Plata is a delightful destination on the lush Silver Coast north of the Dominican Republic. It is the third-largest city in the country and the oldest city on the northern coast, sandwiched between the imposing Pico Isabel de Torres and the scenic waters of the Atlantic. The busy port city has a magnetic effect on holidaymakers in the Caribbean, thanks to incredible natural beauty, pristine beaches, and a charming personality.
Founded by Spanish Colonists in the early 16th century, Puerto Plata's rich past can be seen in its stunning Victorian architecture, quaint museums, and historical monuments on the quirky streets of its lively downtown. The city is home to diverse attractions, exciting visitors with laid-back activities like basking on its serene sandy beaches to more adrenaline-filled adventures, such as ziplining through its dense jungles.
Whether setting out on a solo expedition, a couple's honeymoon, or a family vacation, there is every reason to include Puerto Plata in the ideal Dominican Republic Itinerary.
UPDATE: 2023/08/04 09:59 EST BY BARRY JUMA
Sun And Sea In Puerto Plata: More Things To Do In The Dominican Republic's Beach Capital
Lovers of beach getaways should consider Puerto Plata as their next vacation destination. With pristine beaches, charming people, and a rich history there's certainly lots to do in this city. This update expands the list of things to do, offering more options for those planning a trip.
Top Things To Do In Puerto Plata
Considered the beach capital of the Dominican, Puerto Plata has earned its place among the hottest destinations in the country, offering both indoor and outdoor attractions.
While beaches are the main highlight of visiting the coastal city, there are enough fun activities to guarantee a fabulous Caribbean getaway. Here are the top things to do in Puerto Plata.
1
Take It Easy At Playa Sosua
Playa Alicia, Sosua, Puerto Plata , Dominican Republic
Located around 15 miles from the city, Playa Sosua is a popular beach beloved for its soft stretch of khaki-colored shore, warm shallow waters, and ample public facilities. It attracts locals and visitors, entertaining them with fun water-based offerings like snorkeling, swimming, and diving.
The area is also awash with bars and restaurants lining the beach, with local vendors selling everything from massages to beach chairs.
While Punta Cana is regarded as the Dominican Republic's ultimate beach resort destination, Playa Sosua gives it a run for its money with greater charm and diverse accommodation options.
Taking a taxi in the city is the best way to get to Playa Sosua. The beach gets packed in the afternoon, so arrive early to skip the crowds and enjoy peace.
2
Climb To The Top Of Mount Isabel de Torres
Teleferico in Puerto Plata, Dominican Republic
Overlooking the city of Puerto Plata, Mount Isabel de Torres is a majestic natural landscape teeming with lush forests, curious caves, and abundant wildlife. A hike to its peak is the perfect way to exercise, rewarding tourists with dramatic views of the cityscape and the vast Atlantic Ocean.
Once at the top, hikers get a deserved break from the blazing sun by relaxing in flower-filled gardens or watching various species of birds, including turkey vultures, Dominican parrots, and nightingales.
Pico Isabel de Torres is also home to the Caribbean's only teleferico (cable car), which visitors can ride to the 2,625-foot peak in a once-in-a-lifetime experience. At the summit, guests will be surprised by a Christ the Redeemer statue reminiscent of the iconic landmark in Rio de Janeiro.
The best time to ride the cable at Pico Isabel de Torres is in the morning when the skies are clear, providing the best views from the top.
3
Visit The Amber Museum
Independence Square, Plaza de Independencia, near a catholic church in the center of Puerto Plaza, Dominican Republic, 
The Dominican Republic is renowned for producing some of the world's clearest and oldest amber, and tourists can see specimens of the precious stone up close at the Amber Museum in Puerto Plata.
The country's national gemstone was popularized in Steven Spielberg's Jurassic Park and interests guests with what it holds inside. Many of the stones in the museum contain fossils of plants, bugs, and other small creatures preserved over time.
The museum offers guided tours, which take visitors on an adventurous hike through the mines and into the underground caves where the amber is mined.
Admissions
: $2 per person

Hours
: Monday to Friday (9 am – 5 pm), Saturday (9 am – 12 pm), Sunday (5 am – 3 pm)
Head to the museum's gift shop and check out the vast array of amber jewelry and specimens. These will make the perfect souvenir from the trip to Puerto Plata.
4
Explore El Choco National Park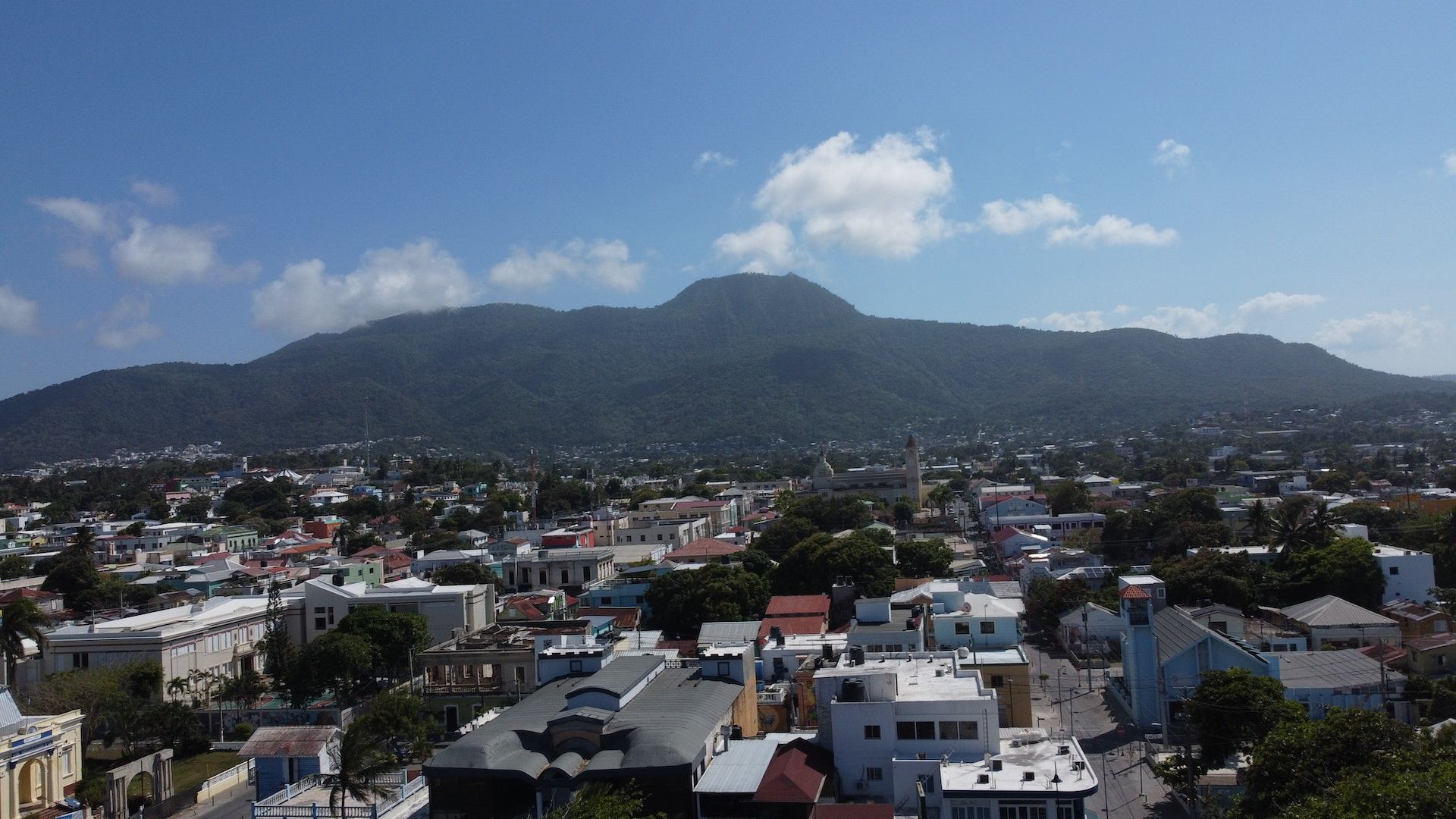 El parque nacional Isabel de Torres, Puerto Plata
Located 15 minutes from the coast, El Choco National Park is the city's ideal stop for nature lovers. The 30-square-mile park houses lush tropical jungles, caves, and freshwater lagoons. The dramatic caves are filled with clean water, forming natural swimming pools where visitors can dip while marveling at the impressive stalactite and stalagmite formations.
Several hiking and biking trails crisscross El Choco National Park, allowing guests to explore its diverse flora and fauna.
Take advantage of guided tours offered by local outfitters to experience all the highlights in the park, including tropical plants and wildlife such as lizards, birds, and bats.
5
Have Fun At Ocean World Adventure Park
Puerto Plata, Puerto Plata, Dominican Republic
Ocean World Adventure Park is a popular attraction for visiting families and groups in Puerto Plata. The impressive facility offers interactive marine experiences where vacationers swim with dolphins, watch beautiful tropical fish up close, and encounter sea lions.
Other amenities include a water park filled with swimming pools and water slides, a tropical reef aquarium, and snorkeling adventures.
Ocean World Adventure Park promises a day full of fun with activities tailored for kids and adults—a special access program ticket accords unique experiences, such as swimming with sharks and petting stingrays.
Admissions
: $69 for a full-day pass

Hours
: Saturday to Thursday (9 am – 6 pm), Friday (9 am – 5 pm)
Related: 10 Tips For Swimming With Whales In The Dominican Republic's Silver Bank
6
Experience The City's History At Fort San Felipe
nView from Fortaleza San Felipe over the sea, Puerto Plata, Dominican Republic"" data-modal-id="single-image-modal" data-modal-container-id="single-image-modal-container" data-img-caption=""Shutterstock "">

View from Fortaleza San Felipe over the sea, Puerto Plata, Dominican Republic
A tour of historic Fort San Felipe introduces visitors to the only remaining colonial structure in Puerto Plata and one of the first forts built by Europeans in the Americas.
The fort was constructed in 1577 to guard against invading European powers such as the Dutch, the British, and the French. It later became a notorious prison for political rebels during Trujillo's dictatorship.
At the site, tourists can inspect different historical artifacts in the museum, enjoy spectacular city views, and watch the beautiful sunset from the park below the fort.
Admissions
: $2

Hours
: Tuesday to Sunday, 9 am – 5 pm
Fort San Felipe maintains the original canons and other remnants of weapons used to defend Puerto Plata during the war. It is the ideal stop for war historians and those interested in the city's past.
7
Discover The 27 Waterfalls Of Damajagua
nDamajagua Falls, Puerto Plata, Dominican Republic"" data-modal-id="single-image-modal" data-modal-container-id="single-image-modal-container" data-img-caption=""Shutterstock "">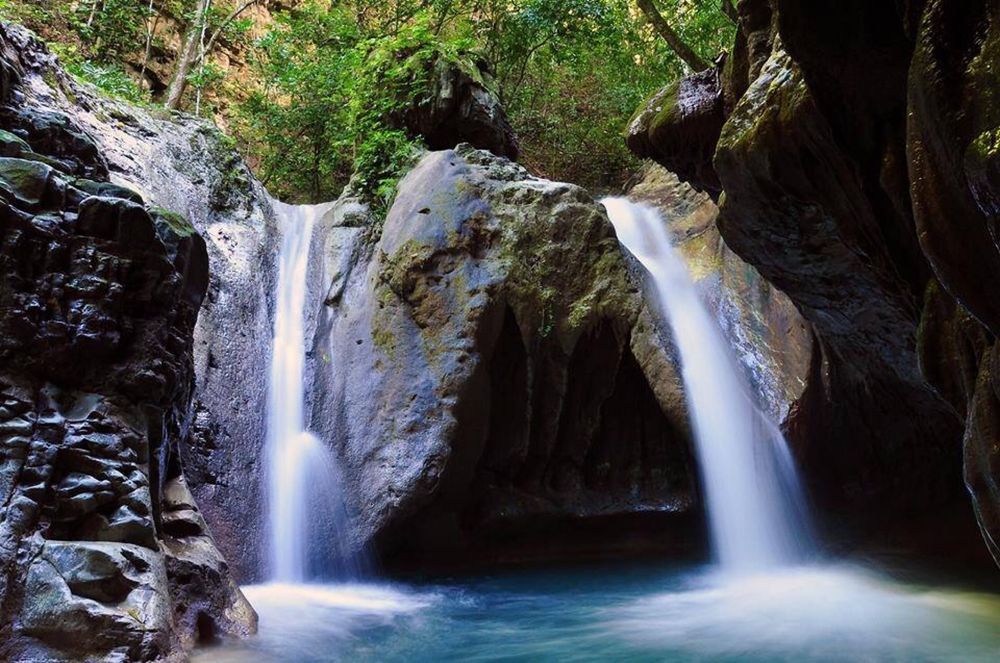 Damajagua Falls, Puerto Plata, Dominican Republic
Visiting the Damajagua Waterfalls is among the must-have outdoor adventures in the Dominican Republic. The site is ideal for vacationers wanting to be one with nature and features a series of 27 breathtaking waterfalls.
Holidaymakers converge here to make the most of fun activities like jumping, sliding, and swimming downstream. The Tinajita waterfall features a 20-foot drop, while the Corkscrew waterfall has multiple twists and turns, offering a thrill not for the faint-hearted.
Another highlight is the pool at Jaiba, comprising two layers of water (cold top layer and warm bottom layer) and crawling with freshwater crabs that made a home from it.
Admissions
: $6 – $9

Hours
: Open daily, 8:30 am – 3 pm
The best way to explore all 27 Damajagua waterfalls is to book a tour of the area, which includes transportation to and from the site, safety gear, lunch, and a resourceful guide.
Related: 10 Cool Things To Do In Dominican Republic's Santo Domingo
8
Stroll Along The Colorful Umbrella Street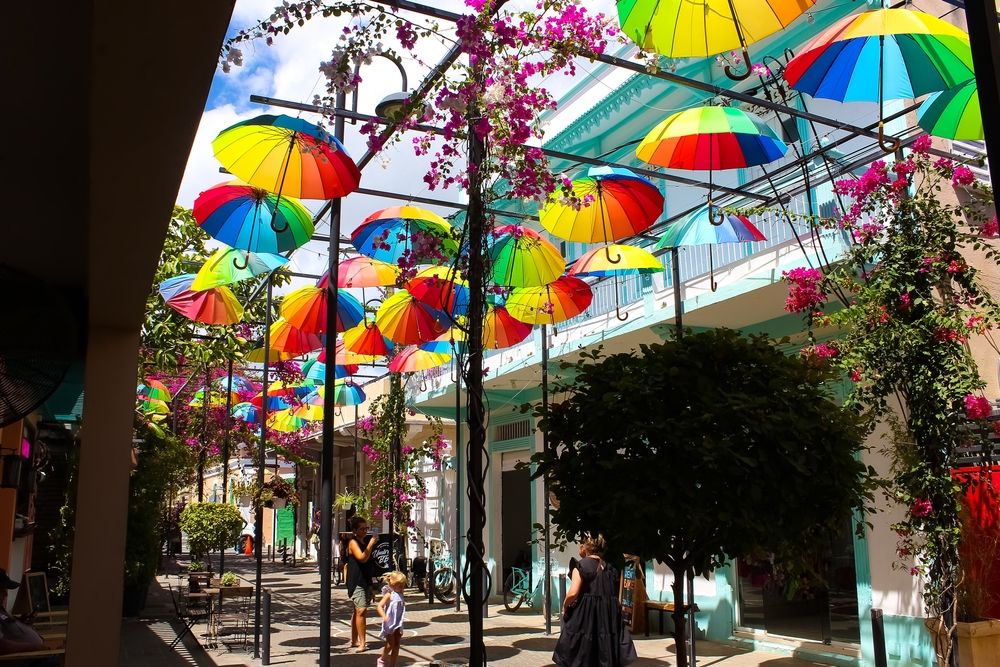 Umbrella Street in downtown Puerto Plata, Dominican Republic
The Umbrella Street phenomenon began in 2012 in the streets of Agueda, Portugal but has since become a worldwide trend in different major cities. In Puerto Plata, Umbrella Street occupies a section of the downtown area known as Calle San Felipe.
The pedestrian-only street is popular, with dozens of differently-colored umbrellas hanging from the rooftops. Various retail stores line the Street, and guests can hop in any time for ice cream or shop for souvenirs.
Umbrella Street is the quintessential "happy place," spreading cheer among visitors with its extraordinary colors and cozy atmosphere.
Carry a camera to capture the storybook scenes along Umbrella Street and take advantage of the many photo opportunities here.
9
Make A Furry Friend At Monkeyland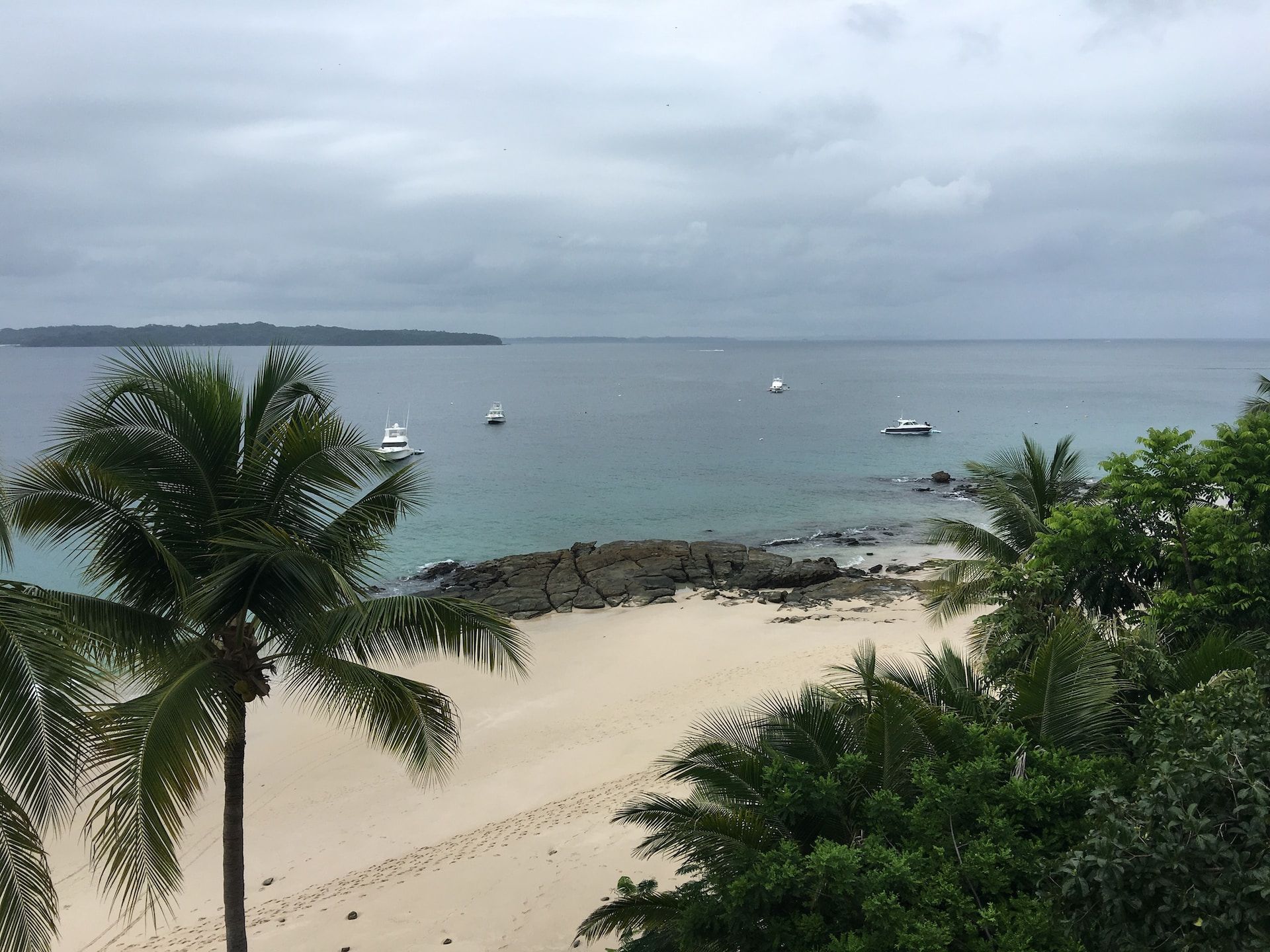 Playa Dorado, Puerto Plata, Dominican Republic
Named for the cheeky population of squirrel monkeys inhabiting the area, Monkeyland is a five-acre stretch of lush countryside just outside Puerto Plata. It sits on the edge of El Choco National Park and offers an excellent escape for tourists visiting with children.
The monkeys are used to human encounters and will climb down to meet visitors as soon as they spot one, allowing kids to interact with them up close and feed them.
Aside from the monkeys, a professional naturalist leads guests in exploring Monkey Jungle, sharing facts about the ecosystem while introducing them to native fruit trees and medicinal plants.
Admissions
: Start at $70

Hours
: Monday to Saturday, 9 am – 1:30 pm
Local guides will usually supervise the experience and provide treats for kids to feed the monkeys.
10
Stroll Along Malecón de Puerto Plata
Ninsi Urena from
Pixabay
"">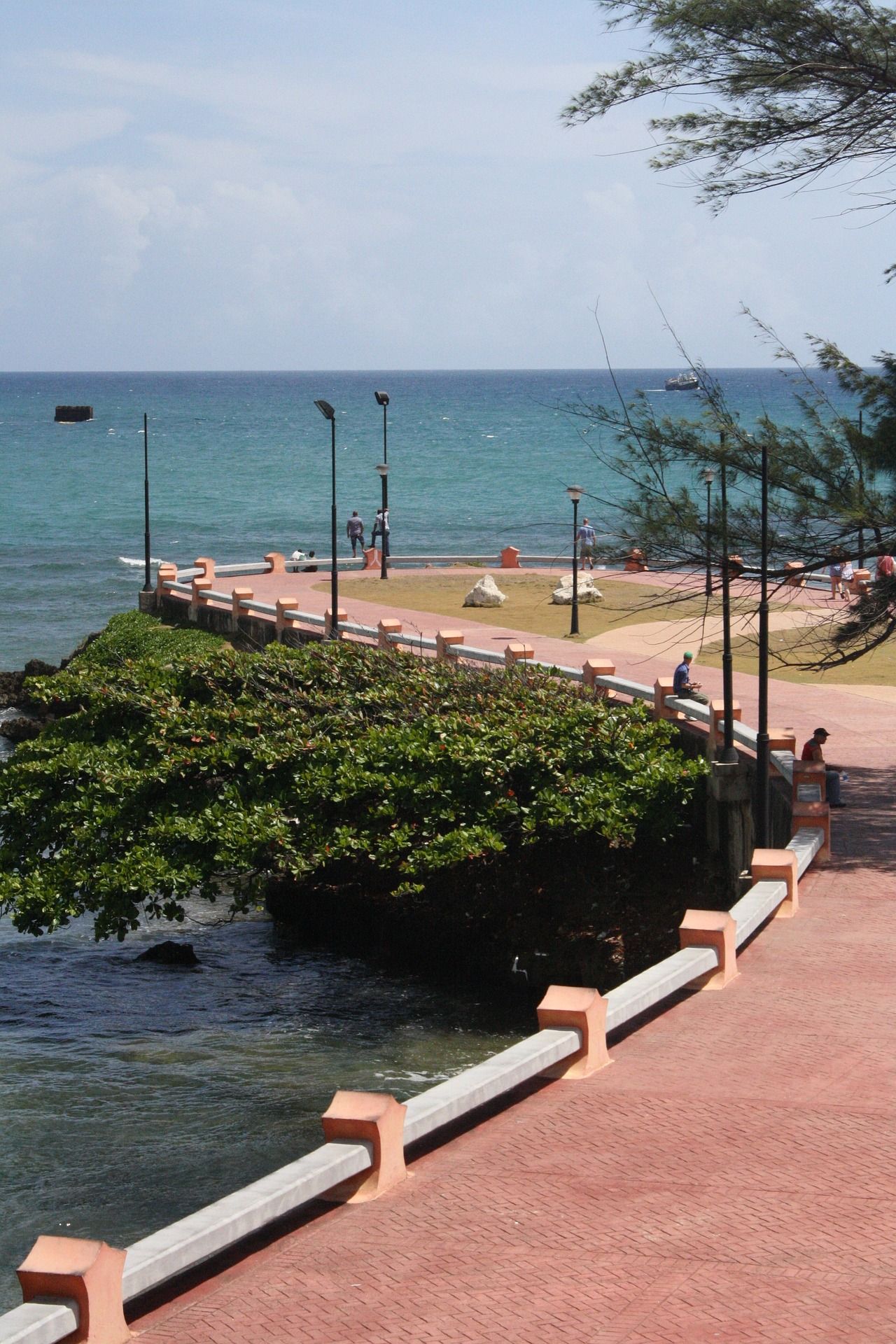 The promenade in Puerto Plata
The Malecón de Puerto Plata, a vibrant oceanfront promenade, is a must-see when visiting Puerto Plata. This bustling avenue, stretching over three miles, offers stunning views of the Atlantic Ocean. It's a place where locals and tourists alike gather to enjoy the lively ambiance.
The Malecón is lined with a variety of restaurants, bars, and shops, offering a taste of the local culture. Visitors shouldn't miss the opportunity to witness the breathtaking sunset view while savoring a local delicacy.
Address
: Av. General Gregorio Luperón, Puerto Plata 57000, Dominican Republic

Hours
: Open 24 hours

Cost
: Free
11
Visit The Picturesque Playa Cofresí
CHRISTOPHER JONES from
Pixabay
"">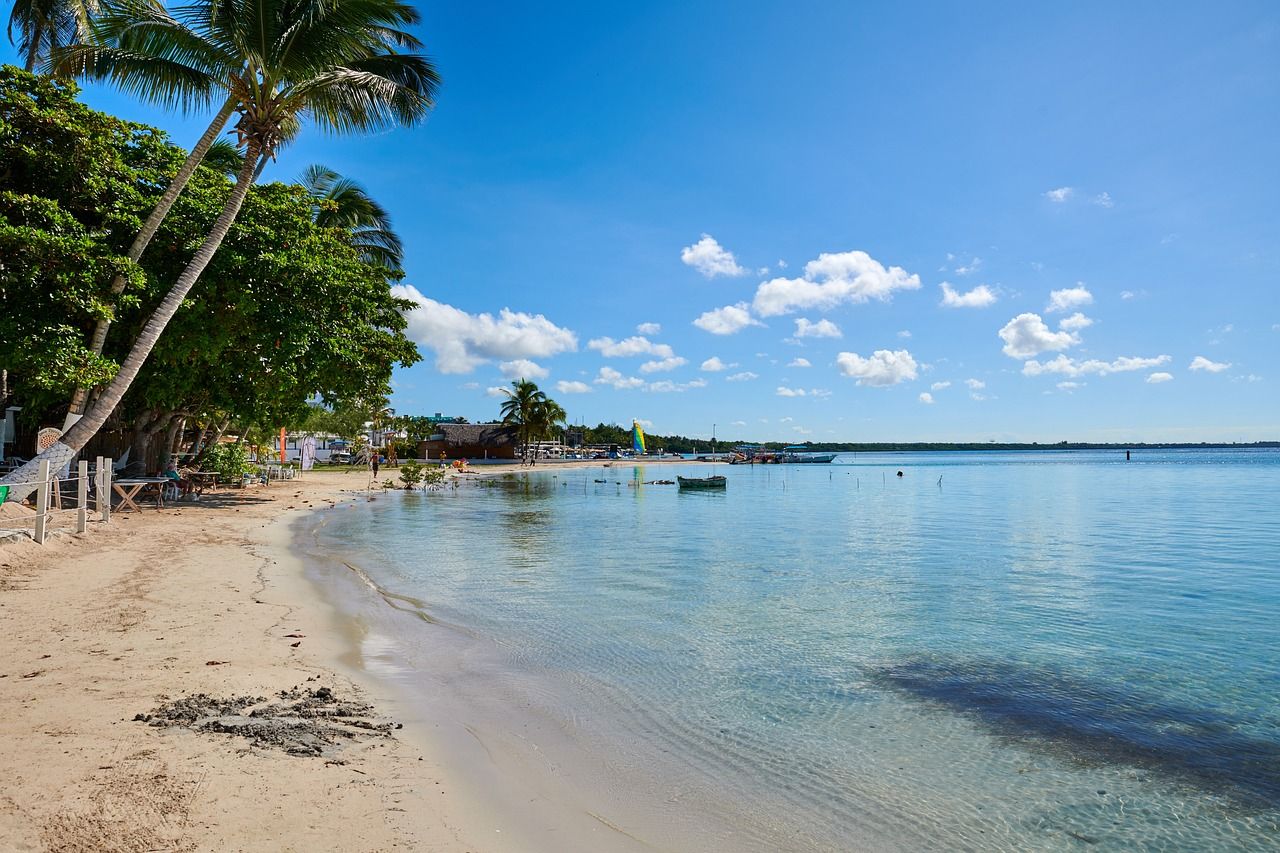 A beach in The Dominican Republic
Playa Cofresí, a beautiful beach located in a small bay, is a haven for those seeking tranquility. The beach is named after the famous Puerto Rican pirate, Roberto Cofresí, and is known for its golden sands and clear blue waters.
The beach is also home to a number of luxury resorts and restaurants where one can enjoy a refreshing drink or a delicious meal with a view.
Address
: Playa Cofresí, Puerto Plata 57000, Dominican Republic

Hours
: Open 24 hours

Cost
: Free
12
Tour Casa Museo General Gregorio Luperón
Cheposo distributed under a
CC BY-SA 3.0
license."">
Exterior view of Casa Museo General Gregorio Luperón
Casa Museo General Gregorio Luperón is a historical gem that offers a glimpse into the life of one of the Dominican Republic's national heroes. The museum, situated in a restored Victorian house, showcases a collection of artifacts and personal items that belonged to General Luperón.
It's a journey through the country's history that's both educational and fascinating.
Address
: Calle 12 de Julio, Puerto Plata 57000, Dominican Republic

Hours
: Mon – Fri: 9 am – 5 pm Sat: 9 am – 12 pm (closed on Sun)

Cost
: Adults: $4; Children: $2
13
Explore The Ruins Of La Isabela
Archeological Ruins Of La Isabela In The Dominican Republic
La Isabela, the first European settlement in the Americas, is a historical site that takes visitors back to the era of Christopher Columbus. The ruins of this settlement, including a church and Columbus's house, are preserved and open for public viewing.
The on-site museum displays artifacts unearthed during excavations, providing a deeper understanding of the early colonial period.
Address
: La Isabela, Puerto Plata 57000, Dominican Republic

Hours
: 9 am – 6 pm (daily)

Cost
: $3
14
Best Time To Visit Puerto Plata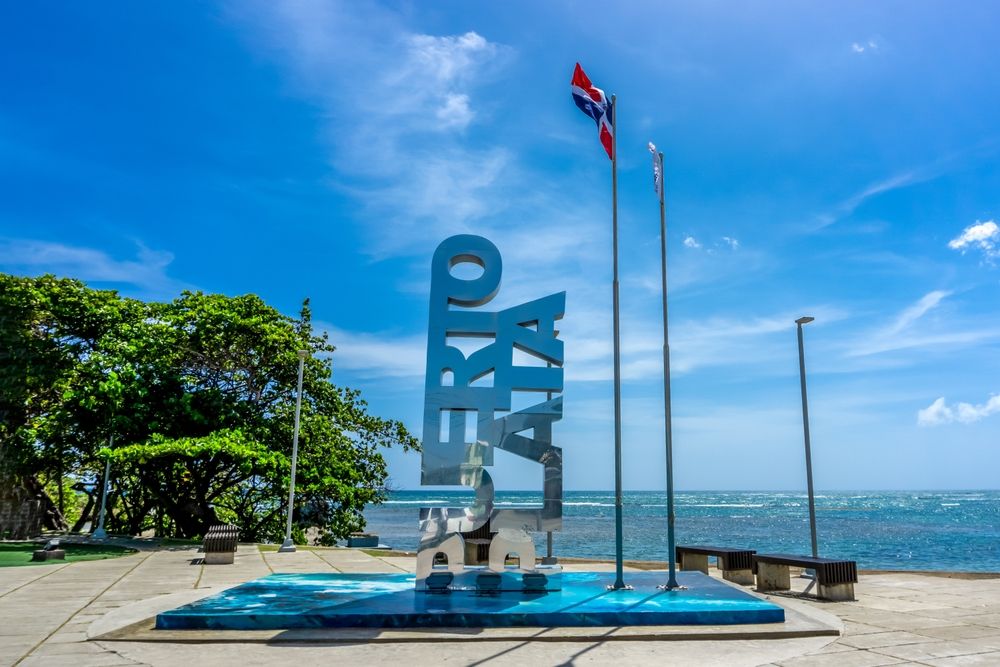 Puerto Plata Sign, Dominican Republic featuring ancient Cathedral, City Hall, multiple historical buildings
Puerto Plata is the ideal alternative to Punta Cana, open to visitors all year round. There is slight temperature variation, leaving vacationers with warm tropical weather to enjoy the beachfront paradise.
However, the best time to visit is between January and March, when temperatures are milder, at 82 degrees Fahrenheit on average, and favorable to indulge in all the outdoor expeditions in the city.
Tourists enjoy a dip in the various idyllic beaches in Puerto Plata and scope out its beautiful natural attractions. Furthermore, there is little chance of rain, which can interrupt outdoor excursions.
Finding accommodation can be pretty challenging during the peak season; book well in advance before traveling to avoid the struggle.
The rainy season runs from September to November and April to May. Temperatures are highest during this period, reaching 90 degrees Fahrenheit, and high humidity levels can be unbearable for some.
The cheapest time to visit is May and June. This comes after the peak season in the city, and hotel rates dip to attract the few tourists in town.
Related: 9 Things To Do In Punta Cana Beyond The All-Inclusive Resorts
15
Best Ways To Get Around Puerto Plata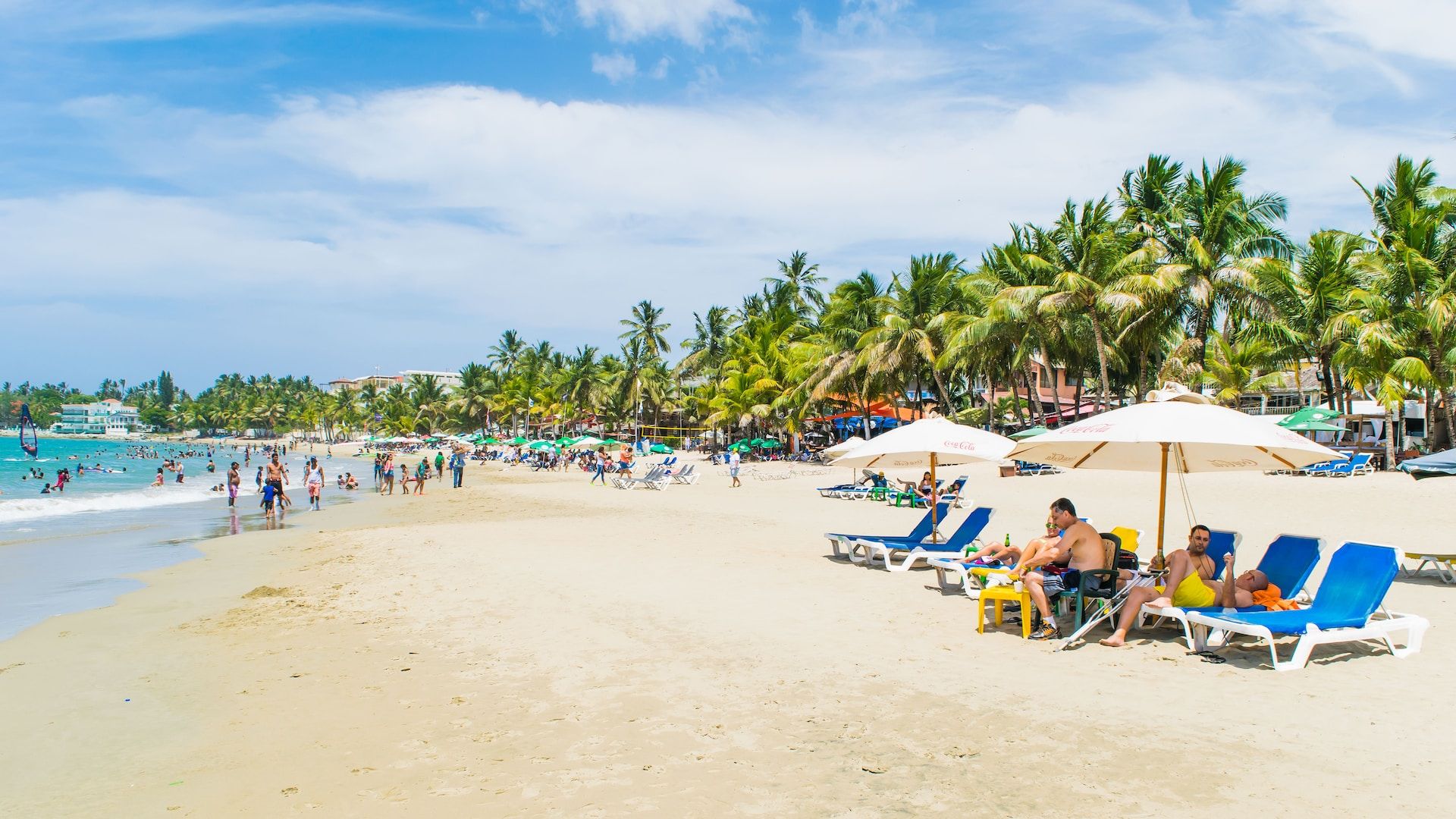 Cabarete Beach, Cabarete, Dominican Republic
While there are multiple ways to get around Puerto Plata, a taxi is the best option. These are cheap and available throughout the city, mainly in the central plaza. A ride will generally cost around $5, but guests can always bargain for a lower price if necessary.
However, Uber will be a more suitable option for those who struggle to express themselves in Spanish.
Taxi rates
: Start at $3 to $5 per ride
Negotiate with the taxi driver before the journey to establish the exact fare, especially if boarding an unmarked taxi.
Car rentals
Although expensive, car rentals are available in the major airports around Puerto Plata, including Gregorio Luperón International Airport (POP), located 10 miles from the city. These are handy when planning trips to neighboring destinations like Playa Sosua and Punta Cana.
Driving in Puerto Plata can be a hassle for tourists, with most street signs written in Spanish. Local drivers may also be a bit aggressive, and the side streets are not well maintained.
Minibuses
Minibuses are another great option to get around. Privately operated minibuses ply routes between the central plaza and Playa Dorada, with some leading to Playa Sosua. The only thing is that they can be unreliable; they have no set schedules or defined stops.
Fares
: Start at about $2.25 per trip
Carry small bills and coins for the fare and notify the conductor of the preferred destination upon boarding.
Montochos
For those not afraid of some little wind in their hair, montochos are an exciting way to get around. These refer to the popular motorbike taxis in the city, mostly found around the central plaza. Very few drivers provide helmets for the ride, but tourists should insist on one for safety.
Fares
: A single ride takes less than $1 for shorter distances
16
Where To Stay In And Around Puerto Plata
nTypical yellow house in Puerto Plata, Dominican Republic. Beautiful and contemplative"" data-modal-id="single-image-modal" data-modal-container-id="single-image-modal-container" data-img-caption=""Shutterstock "">

Typical yellow house in Puerto Plata, Dominican Republic. Beautiful and contemplative