Summary
Half of American beaches have unsafe pollution levels, posing a risk to human health with potential problems including upset stomach and respiratory ailments.
Manzanita Beach in Oregon, Fairhope Public Beach in Alabama, and Santa Monica Pier in California are among the dirtiest and most polluted beaches in America.
Texas beaches, including Cole Park, are mostly unsafe to swim due to high pollution levels, while Ohio's Villa Angela State Park and New York's Ontario Beach also have dirty and contaminated water.
When most people think about summer, the first things that pop into their mind are a paradisiac beach with white sand and crystal-clear waters and all the activities they can do there – from sunbathing, swimming or relaxing near the seaside. While the U.S. also has incredible beaches worth visiting, such as the ones in Florida, some beaches are the best to avoid.
Half of the American beaches have unsafe pollution levels and rank among the dirtiest beaches in the country. This list puts together the most polluted beaches in America.
What are the risks of visiting a polluted beach? Beyond harming the environment, dirty beaches pose a risk to human health. Contact with contaminated waters and sand can be responsible for several problems, including upset stomach, respiratory ailments, pinkeye, earaches and even neurological disorder.
UPDATE: 2023/08/05 11:15 EST BY LUANA FERREIRA
Visiting the dirtiest beaches in America can represent a risk to beach-goers. This list was updated to include four beaches that Environment America considered the dirtiest beaches in America in 2023.
Related: 10 Of The Best Camping Spots In America
14
Manzanita Beach, Oregon
Sunrise over Manzanita Beach, in Oregon
The research found high levels of fecal contamination on most beaches in Oregon. Manzanita Beach must be one of the most popular beach stretches in Oregon, but it will also be the dirtiest beach in the country in 2023.
The research tested the beach for ten days and found potentially unsafe bacteria levels 90% of the time. Oregon has many other beaches that are better to avoid, including Seal Rock State Recreation Site (83%) and Rockaway Beach (82%).
Testing days:
10

Percentage of potentially unsafe days:
90%
13
Fairhope Public Beach, Alabama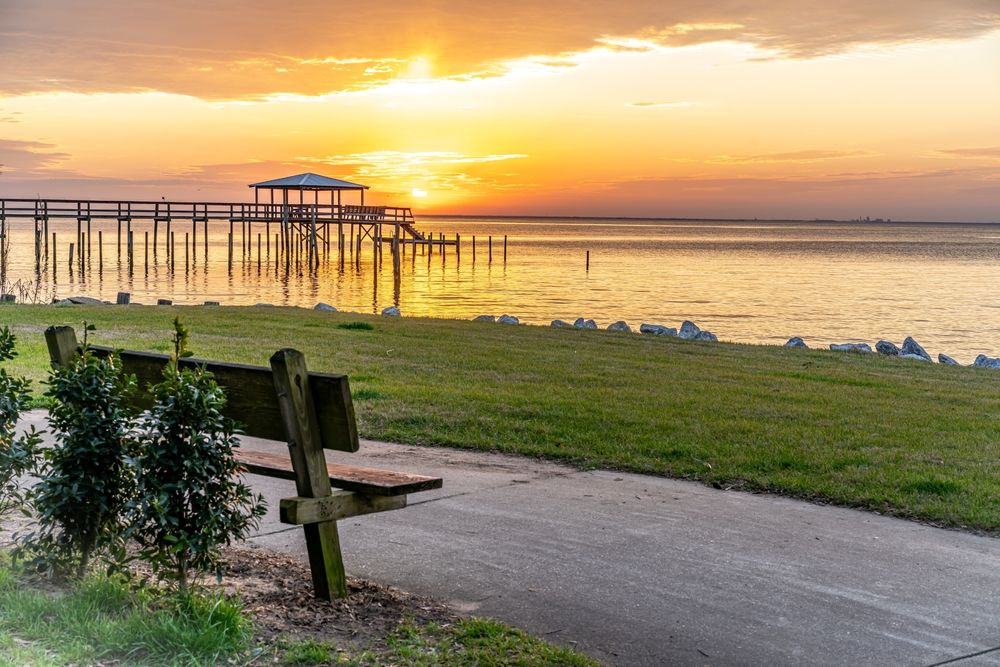 Sunset in Fairhope, Alabama, looking across Mobile Bay, USA, one of the best vacation spots in Alabama
Fairhope Public Beach has been considered the dirtiest beach in Alabama multiple times. The beach had high levels of fecal contamination during all days of the study, so beach-goers should avoid visiting it.
The palace was also considered Alabama's dirtiest beach in 2019, and the city responded by saying that they "have identified and started the aggressive rehabilitation for our wastewater collection, transmission and treatment system."
Fairhope Public Beach isn't the only beach in Alabama on the list. Dog River, Camp Beckwith, Volanta Avenue and Orange Street Pier also had high pollution levels.
12
Santa Monica Pier, California
Venti Views on
Unsplash
"">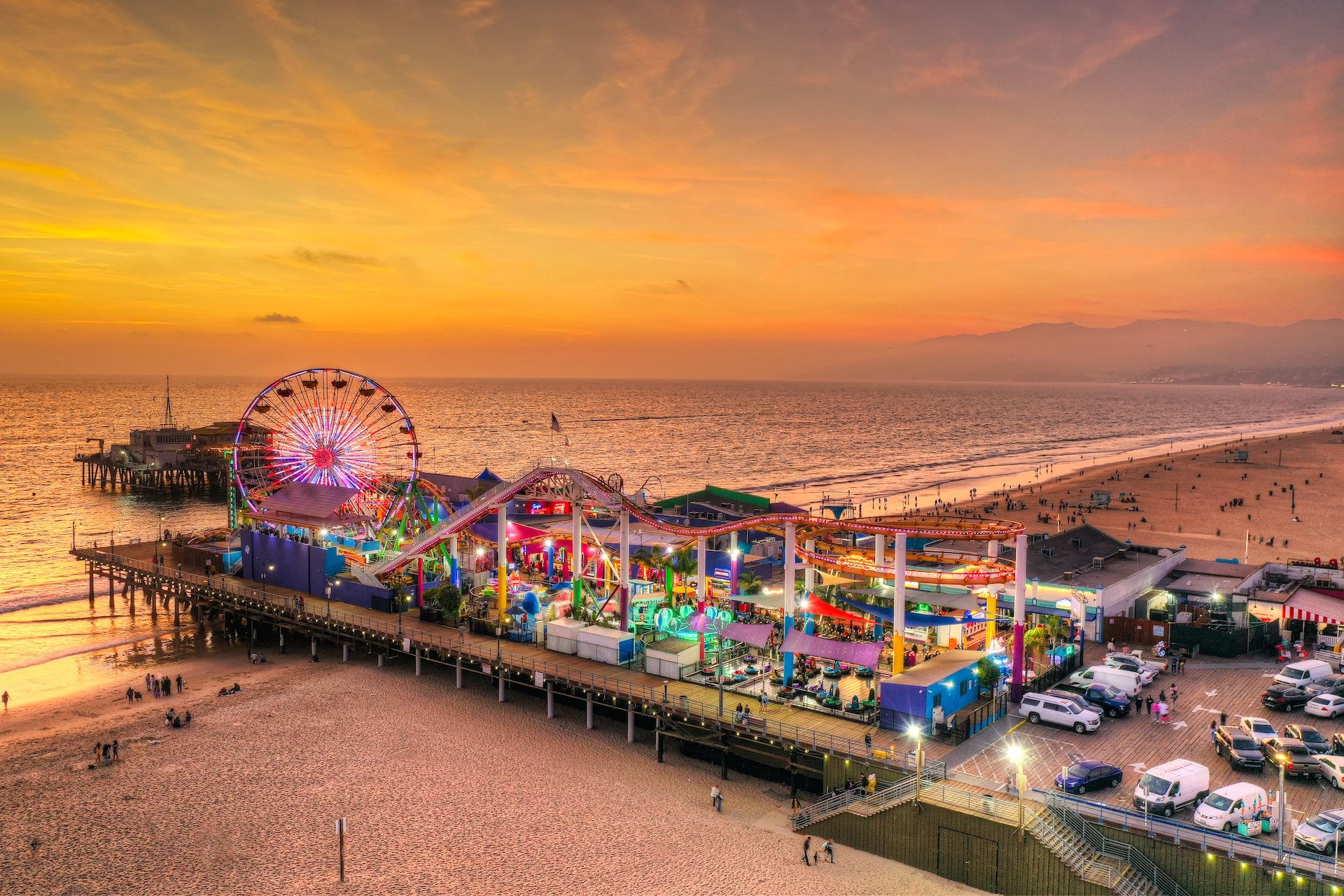 The Santa Monica Pier at sunset
California is home to some of the country's most beautiful beaches, and 95% are clean, according to the Beach Report Card released by the non-profit organization Heal the Bay.
The state has approximately 400 beaches, and only 23 of them presented high worrying levels of contamination. Although Santa Monica offers many things to do, its popularity affected the pollution levels in the water, and it ranked as the dirtiest beach in the state.
According to the study, beach-goers should avoid Linda Mar Beach, Marlin Park, Erckenbrack Park and Tijuana River Mouth.
11
Cole Park, Texas
Texas beaches must be popular, especially during the summer, but most are unsafe to swim. According to the research, more than 50 beaches within the state tested at unsanitary levels, which means that people should avoid 90% of its beaches.
The most polluted areas are located in Corpus Christi and Galveston. The Cole Park tested as unsaved during 54% of the days. Ropes Park (41%) and Texas City Dike (28%) are other places to avoid.
Testing days:
50

Percentage of potentially unsafe days:
54%
10
Avalon Beach, California
James Donaldson on
Unsplash
"">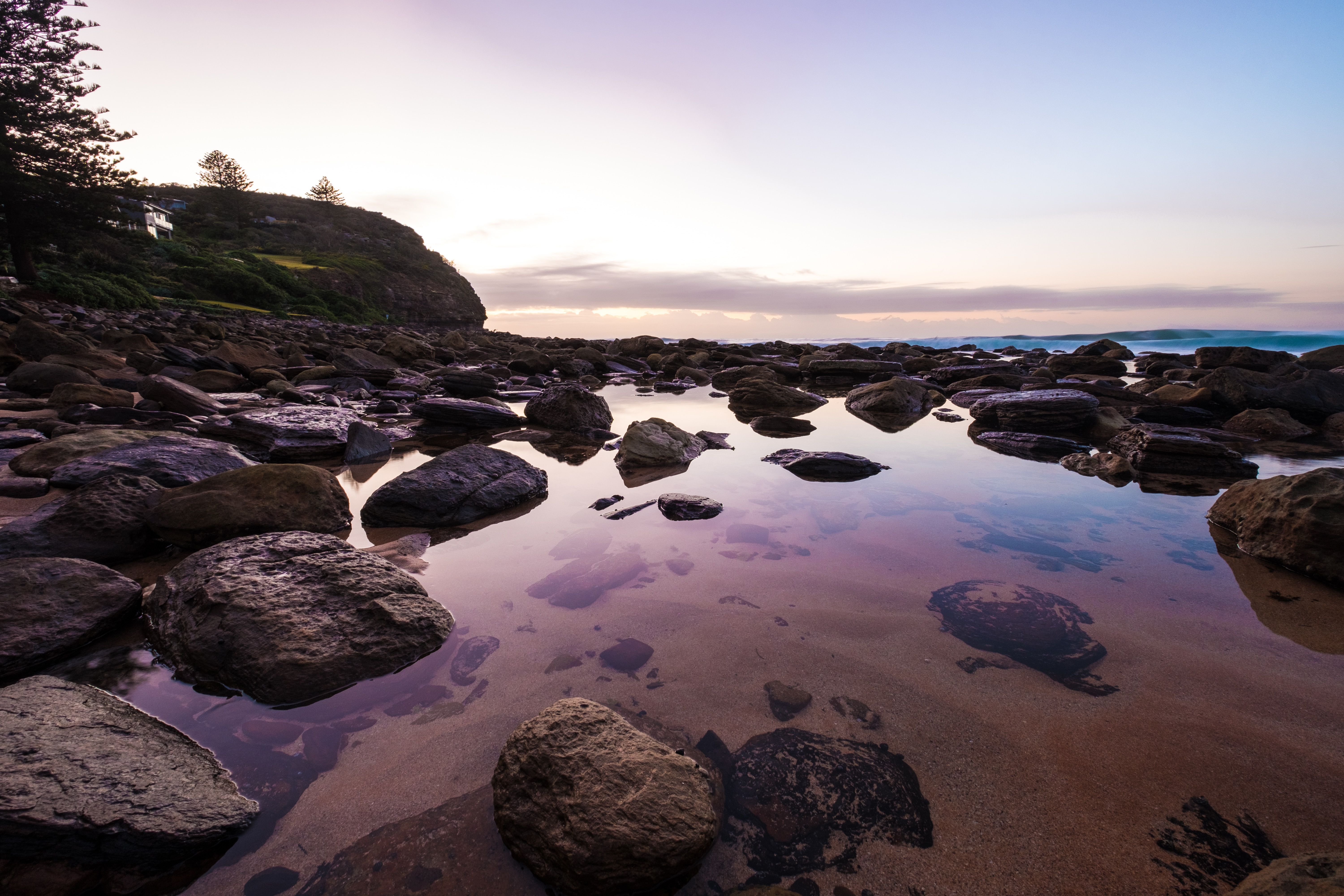 Avalon Beach, California
This beach is one of the most polluted as well as dirty. This particular beach is considered the most polluted beach in the state. The reason behind this is that there are numerous leaking sewers nearby.
An annual report from a few years ago stated that it is a" health hazard." Even though a lot of improvement has been made over the past years, and a lot of money has been invested in testing the water, there still seems to be no extraordinary improvement. State health officials continue to post warning signs that the water is not safe for swimming, but people seem to think that because the water looks clean, it is. It isn't.
RELATED: 10 Of The Best Beaches In Thailand
9
Ontario Beach, New York
Yassine Khalfalli na
Unsplash
"">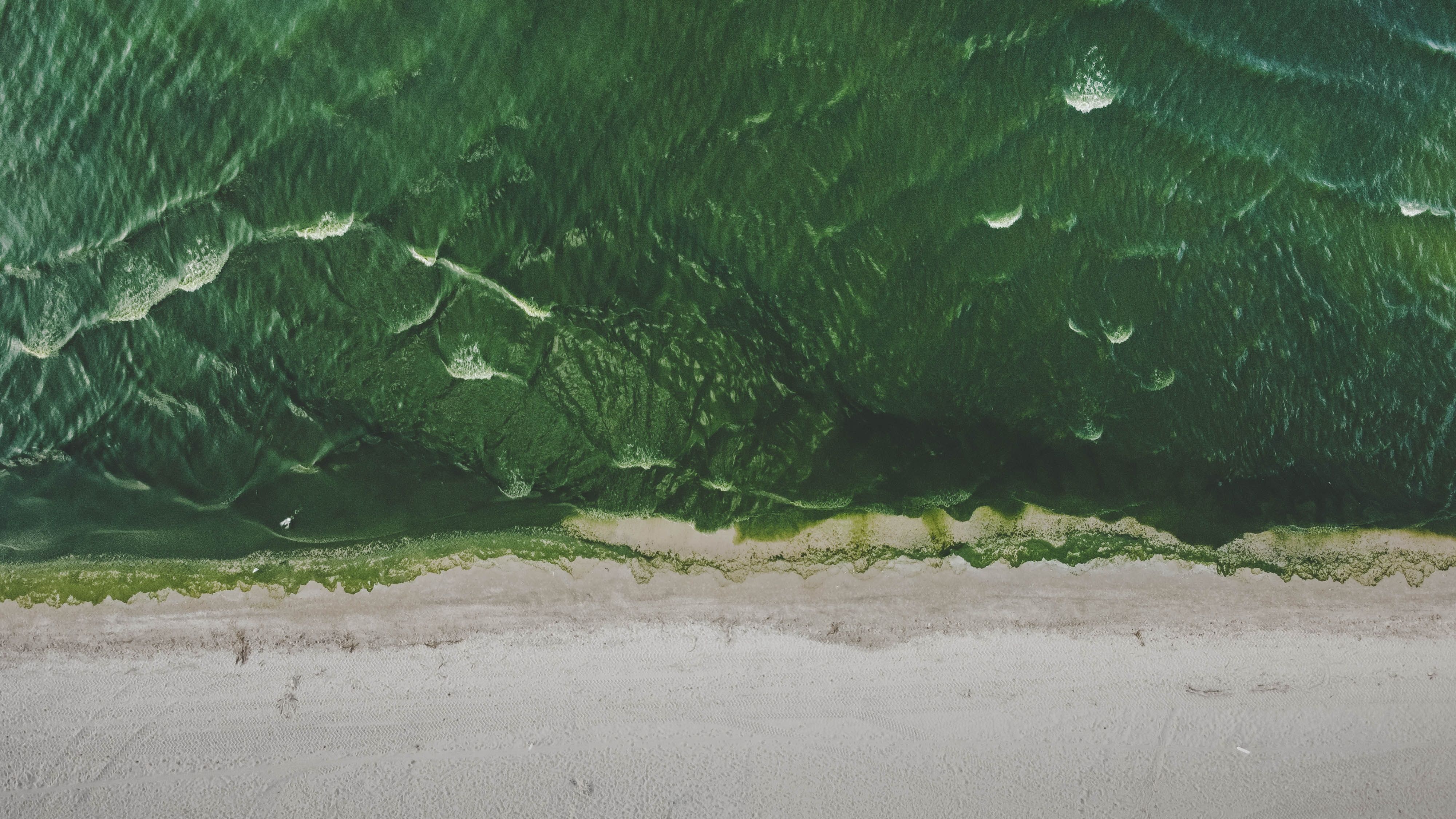 Ontario Beach, New York
This beach reportedly has a high level of polluted and contaminated water. The Ontario Beach Park, which is located on the US side of Lake Ontario is in the top ten dirtiest and polluted beaches in the United States. Although the cause of this is usually heavy rain and water runoff caused by storms, the beach still has a high bacteria percentage.
Studies continue to be done to figure out where the contamination comes from. Overall, the issue with this beach is that it is not necessarily dirty from human trash but due to bacteria that is highly dangerous and puts people at huge risk of contracting a disease.
8
Villa Angela State Park, Ohio
engin akyurt on
Unsplash
"">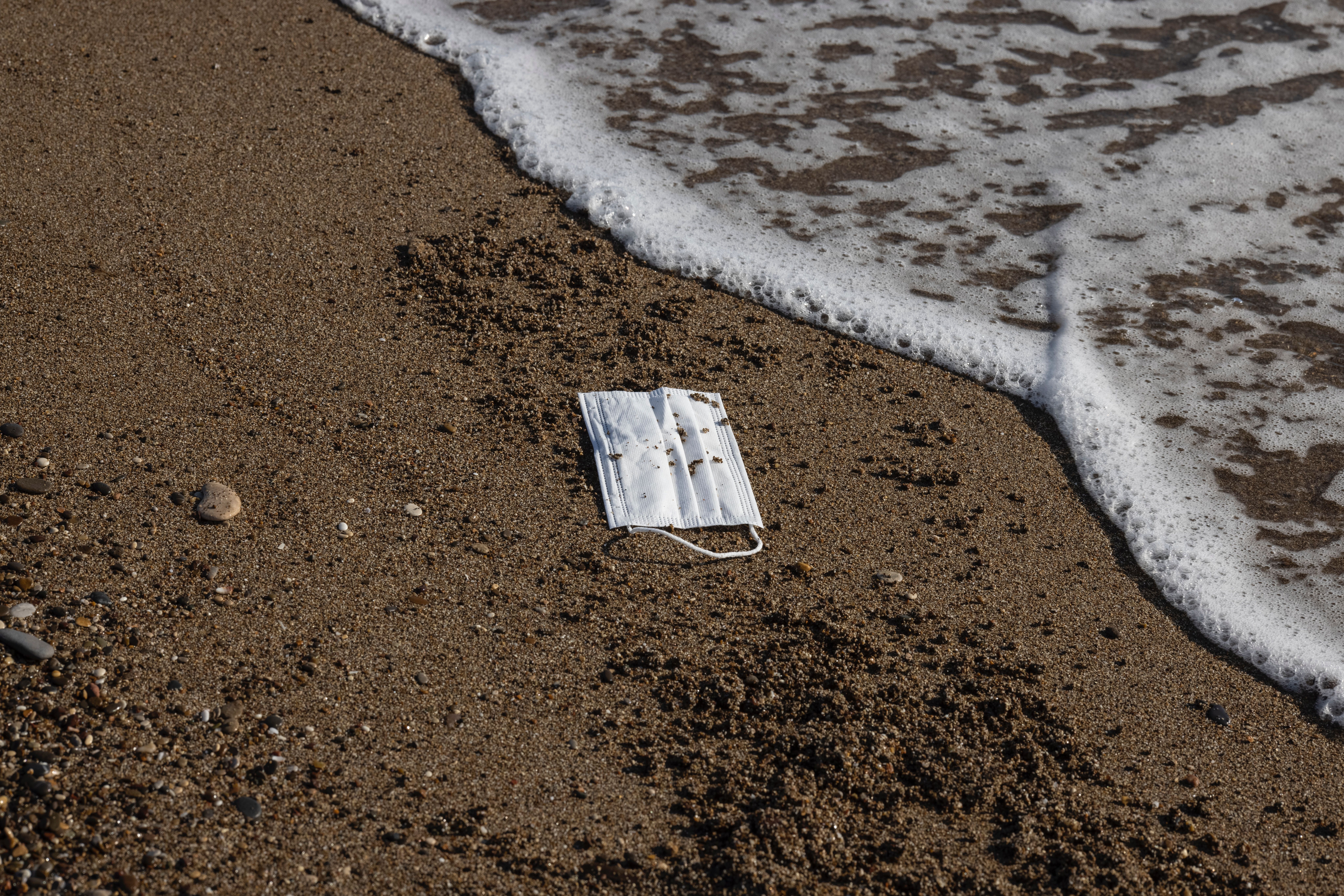 Mask on a beach
A study done on roughly 60 beaches in Ohio, showed that 56 were unsafe because the water, as well as the beach itself, was dirty and contaminated. This shows that the state has some issues with dirty beaches. One of the most dangerous ones out of the studies made is Villa Angela State Park with 42 unsafe days taken out of 115 samples.
It is certain to say that this beach should be avoided at certain times of the year when the reports are saying that there is a high risk of bacteria, caused most often by animals' and human fecal matter that comes from the sewage when there is too much rain or when there is a flood.
7
Doheny State Beach, California
Chaiyan Anuwatmongkolchai from
Pixabay
"">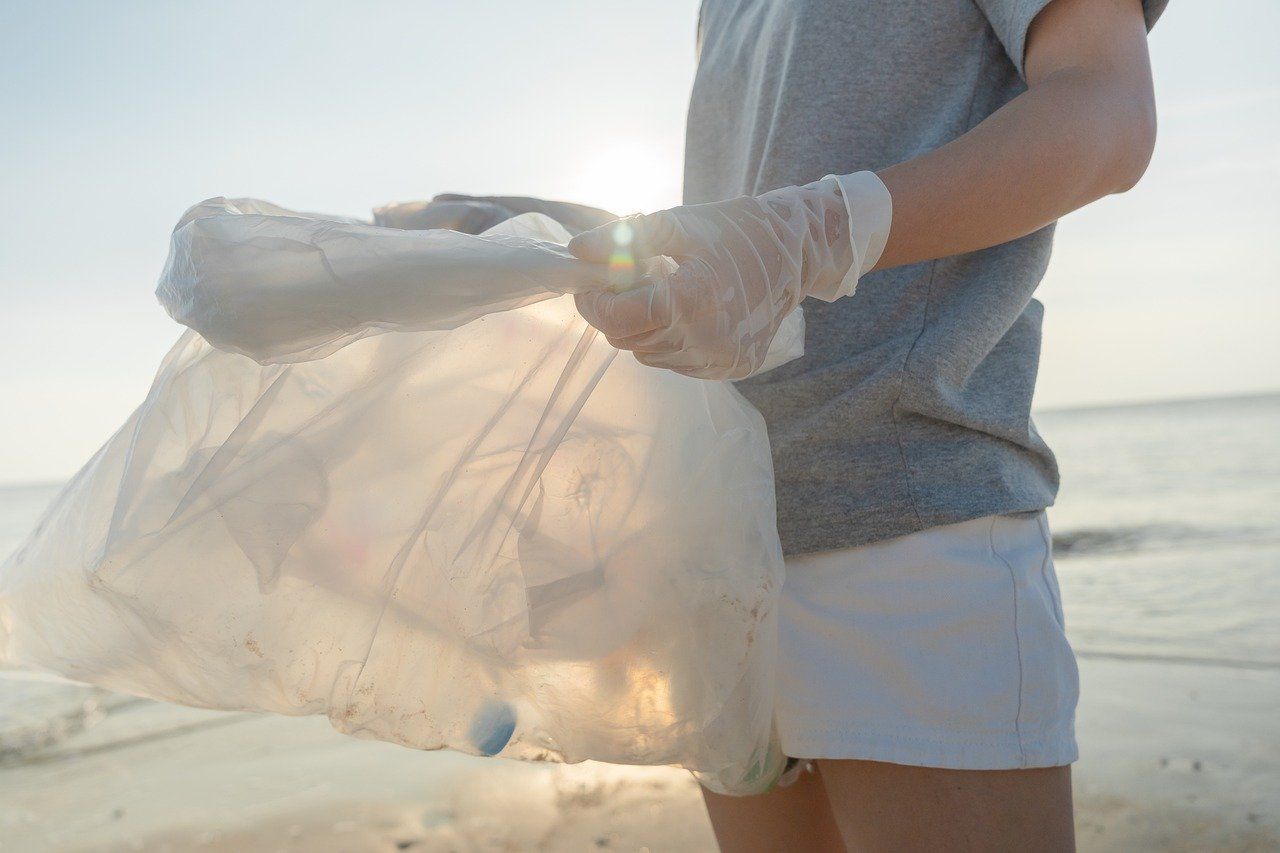 Woman carrying a trash bag and cleaning a beach
Doheny is cited as one of the dirtiest beaches in the United States, even though it is quite popular, especially for water lovers like surfers! In 2011 it reached the highest level of contamination in the past twenty years. The beach has often declared unsafe and contaminated from bacterial pollution.
The beach is especially contaminated after heavy rain and runoff. People at the beach often comment on the awful smell coming from the water. Nowadays, the beach isn't as dirty and polluted as it used to be a few years ago, but it is still considered dangerous, especially at certain times of the year, when there is a lot of rain.
However, travelers can find many places that feel like magic in California.
6
South Shore Beach, Wisconsin
Pexels"">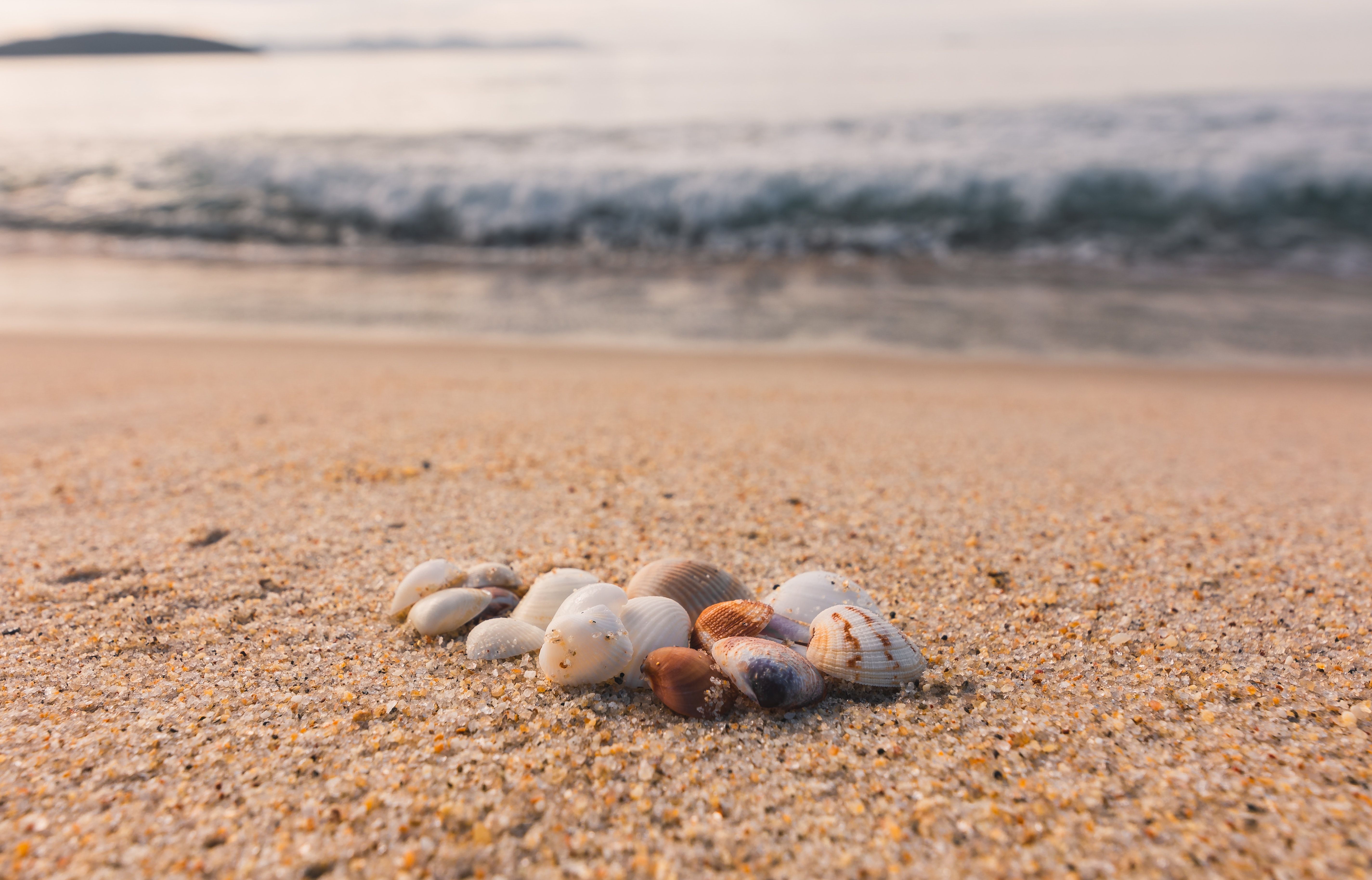 Seashells on the beach
Another state that has big issues when it comes to the pollution of water and the dirtiness of beaches in Wisconsin. The poor water quality at South Shore Beach makes it one of the worst. The beach had to be closed 57 out of 97 days last year between Memorial Day and Labor Day to keep the public safe from E. coli in the water.
The situation has been so bad that county officials are actually going to move the beach to a different location. They feel that moving the beach to a more southern location will solve the problem.
RELATED: 10 Most Beautiful Beaches In India
5
Malibu Pier in Los Angeles County, California
Yet another beach in California that is not as clean as expected. Over the past few years, Malibu Pier in Los Angeles got an F grade, which means that the water quality was poor. This is because the water is connected to the septic tank backup that floods with heavy rain.
So, every time it rains, the water can get dirty with all sorts of rubbish and fecal matter. The good thing about this is that the state is making efforts to keep the water and beaches clean because there are very famous and very populated, and they do not want to put the citizens at risk.
4
Jersey Park Beach in Lake County, Indiana
Pexels"">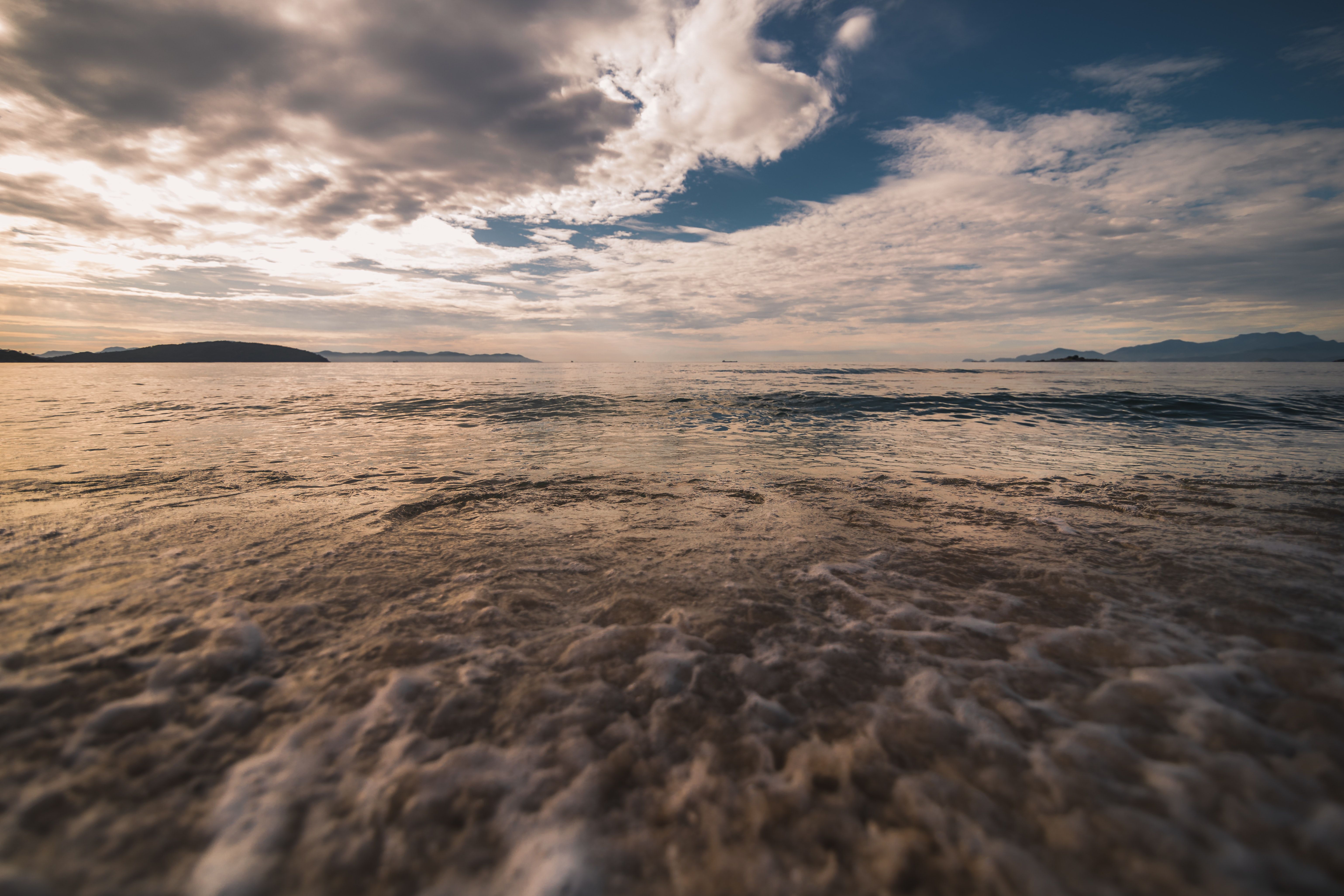 Beach with calm waters
A lot of swimmers end up being sick after they get into contaminated water and that is why the Environment America Research and Policy Center is trying to let everybody know that early in the summer a lot of swimmers may get sick after they go to contaminated beaches and that they should heed any posted warnings.
It is important to remember that there are certain days when the water is unsafe. Indiana's Jersey Park Beach in Lake County is reported to have had 40 unsafe days, taken out from 111 different samples. It may be hot during the summer, but getting cool in the water isn't worth three days close to the toilet.
3
Goodies Beach in Knox County, Maine
Unsplash"">
Sea shells are exposed in the sand by receding waves in St Thomas, Virgin Islands
Even though this beach has passed tests regarding the water quality 60 percent of the time, throughout the years there have been issues with the water being contaminated and still, from time to time there are issues. From 2013, when there was an estimated fail of 20 to 30 percent, right now in 2019, it is currently at 10 percent, which means that improvements are being made.
If you're thinking of going swimming on this beach it is recommended to check whether there are any advisories about the water quality before jumping in.
2
Beachwood Beach in Ocean County, New Jersey
Engin Akyurt from
Pixabay
"">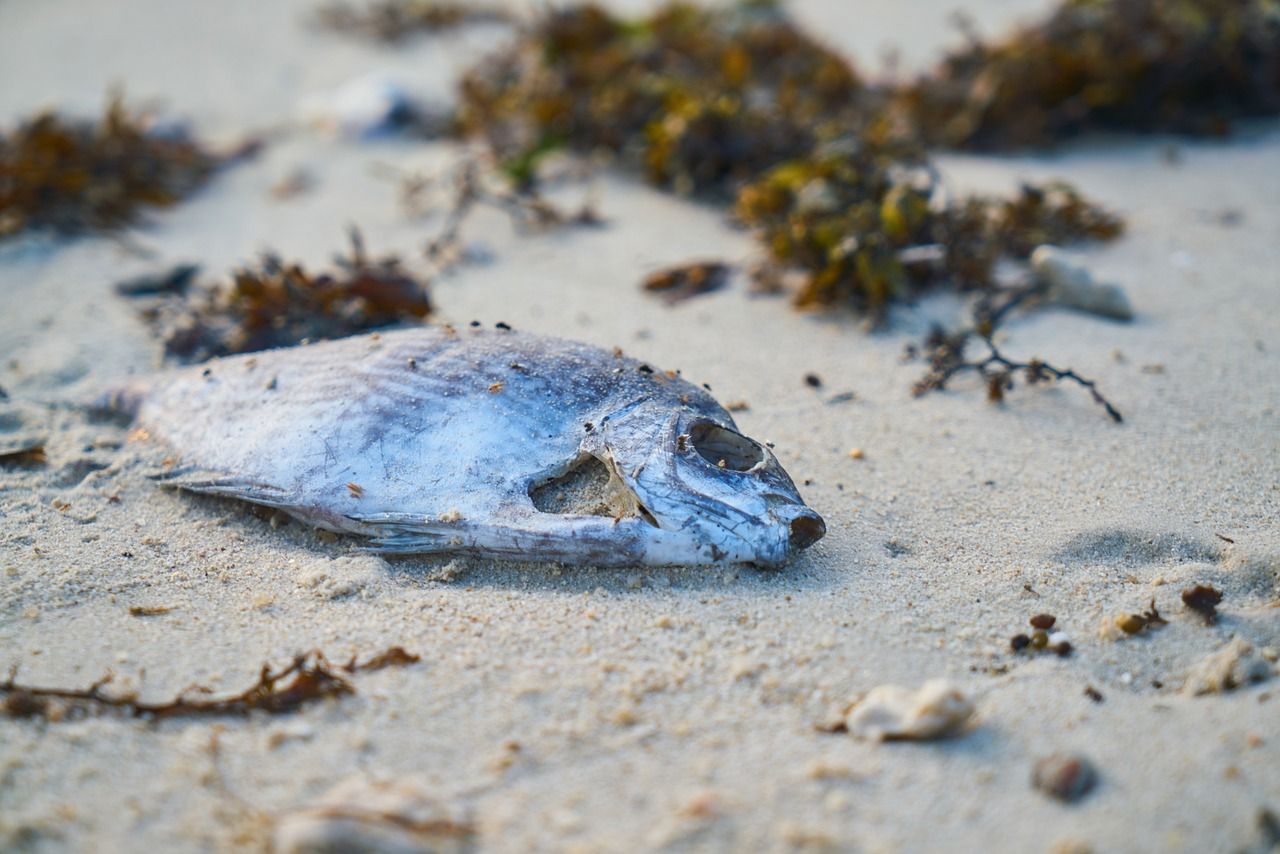 Dead fish on a beach
Beachwood Beach has had numerous issues due to dirty water. In 2017, it was one of the fifteen beaches in New Jersey that were closed because the levels of bacteria were too high. In the next year, 2018, the situation got even worse because nearly half of the days tested were deemed unsafe.
Right now, improvements are being made, but the EPA believes that stormwater runoff and animal waste are the causes and there isn't a lot that can be done about those issues. However, government officials are looking into ways that stormwater runoff can be curtailed to make for safer beaches.
Luckily, travelers who will avoid the beach have many things to do in New Jersey City.
RELATED: 12 Things To Do In Cape May: Complete Guide To The Beachside Victorian Capital Of New Jersey
1
Cypremort State Park, Louisiana
Tyler Domingue on
Unsplash
"">
Cypremort beach
This beach was closed as were several others along the Louisiana coast because the last water tests showed an unhealthy level of bacteria. Even though the beach is known to be very beautiful versatile, being suited for adults and children, this summer, 53 percent of the water quality tests were failed. Louisiana has had problems throughout the year with the beaches being dirty and the water contaminated.
The Louisiana Department of Health Beach Monitoring program tests the water quality at 24 different beaches on the coast and posts any warnings on the Department of Health website. You'll also find a map that shows which beaches are deemed safe.