Summary
California is home to numerous magical swimming holes, tucked away in scenic landscapes, offering a refreshing respite for travelers seeking tranquility.
Visitors can find stunning swimming holes like Bassi Falls and Red Rock in California's national forests, providing a serene oasis amidst nature's beauty.
From hidden swimming holes in Colby Canyon to family-friendly spots like Cedar Creek, California offers a variety of options for outdoor enthusiasts to cool off and relax in the crystal-clear waters.
The U.S. is home to incredible swimming holes, perfect for travelers seeking a tranquil escape from the hustle and bustle of daily life. These natural pools and waterways, often tucked away in scenic landscapes, create a relaxing oasis, especially after a long trail.
While the best swimming hole in the country is reportedly located in New York, they're scattered across the country. Whether nestled in forests, canyons, or along riverbanks, these magical swimming holes in California provide a refreshing respite, inviting individuals to immerse themselves in the calmness and natural beauty of the outdoors.
RELATED: 10 Swimming Holes In California That You'll Be Thankful For This Summer
10
Bassi Falls – El Dorado National Forest
Bassi Falls is a stunning swimming hole in the El Dorado National Forest, California. After going through a short scenic hike (4.1 miles), travelers will reach the fall formed by the snowmelt. Visitors who are okay with diving into cold waters will enjoy its various swimming holes.
However, visitors should be careful with potential hazards, such as slippery rocks. Previous visitors also advise people to bring bug spray, as some have complained about bites. Dogs are welcomed on the trail but must remain on a leash.
Best time to visit:
May through October
9
Red Rock- Los Padres National Park
Fallen log in Los Padres National Forest, California
The Los Padres National Park is the perfect destination for nature enthusiasts. Visitors picking the Red Rock trail will encounter various swimming holes along the way, and the first one is located after a half-mile walk.
As the Red Rocks are popular among locals and tourists, travelers can expect to find many other people on the trail and enjoy the swimming holes, especially on weekends. Those seeking a more secluded spot should check the swimming holes further upriver.
The Red Rock is currently closed until August 31st.
Best time to visit:
Spring, Summer and Fall
8
Seven Falls
A beach and mountain view in Santa Barbara California
Santa Barbara is an excellent destination for travelers looking for a beach destination with many activities. The Seven Falls are located 3.1 miles from Santa Barbara, and the falls have carved various holes along the way, creating some incredible swimming holes.
The number of swimming holes varies according to the water levels, but people can still find a handful, even in drought conditions. The upper pools remain full year-long, but the best time to visit is after the spring rains.
Best time to visit: Spring
7
Big Falls & Little Falls
Jordan Clarke on
Unsplash
"">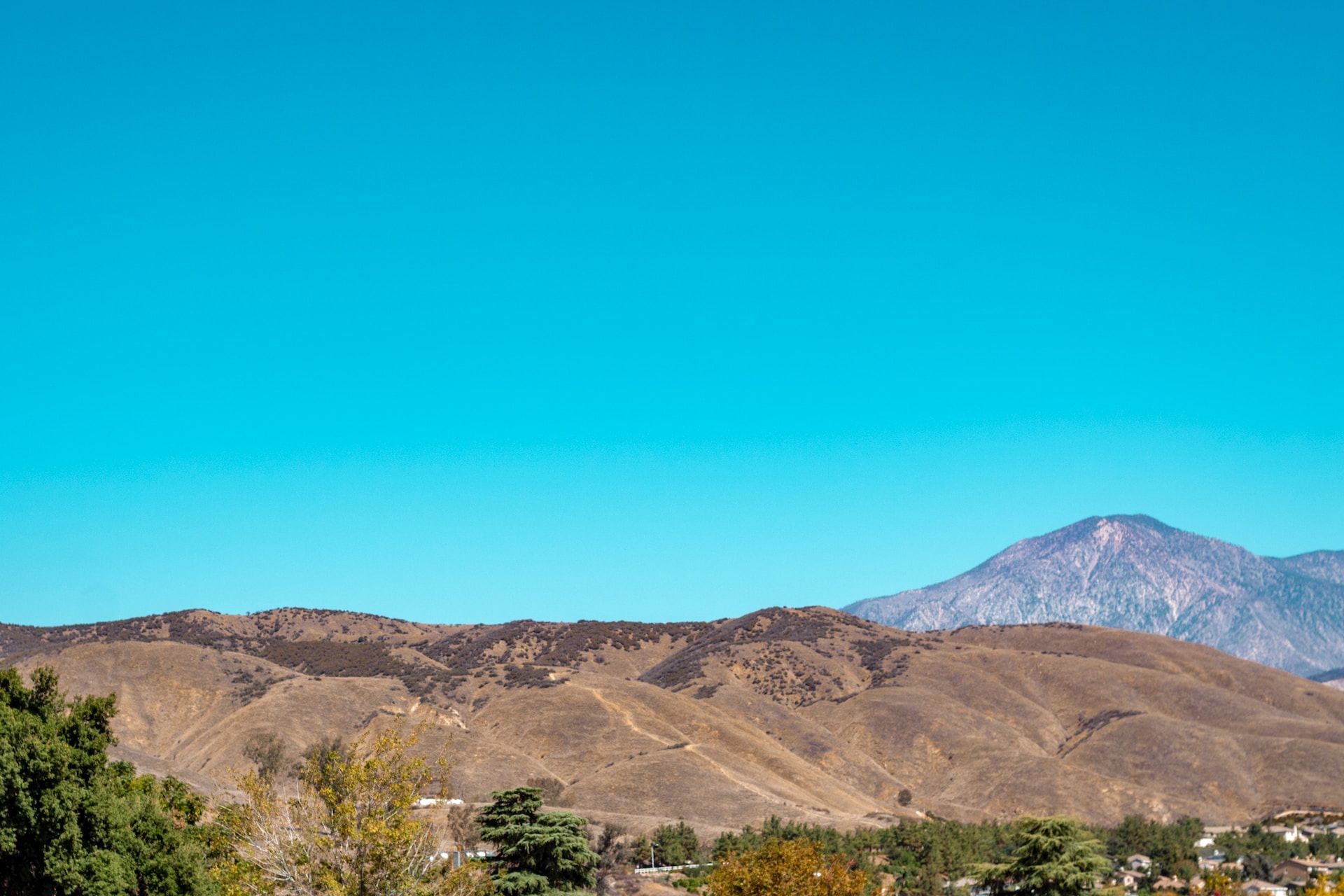 Yucaipa in the San Bernardino National Forest California
The Big Falls Trail is located in the San Gabriel Mountains near Arroyo Grande (approximately five miles). This trail is considered moderate, and hikers often take 2h30 to finish the hike, but they encounter many pleasant surprises along the way.
After the first mile, travelers will find the first swimming hole and encounter many more. According to people who have visited the place, the upper swimming hole is easy to access, while the lower ones are more challenging, as it involves small climbing.
Best time to visit:
June through November
RELATED: 10 Things To Know Before Pitching A Tent & Camping In Yosemite National Park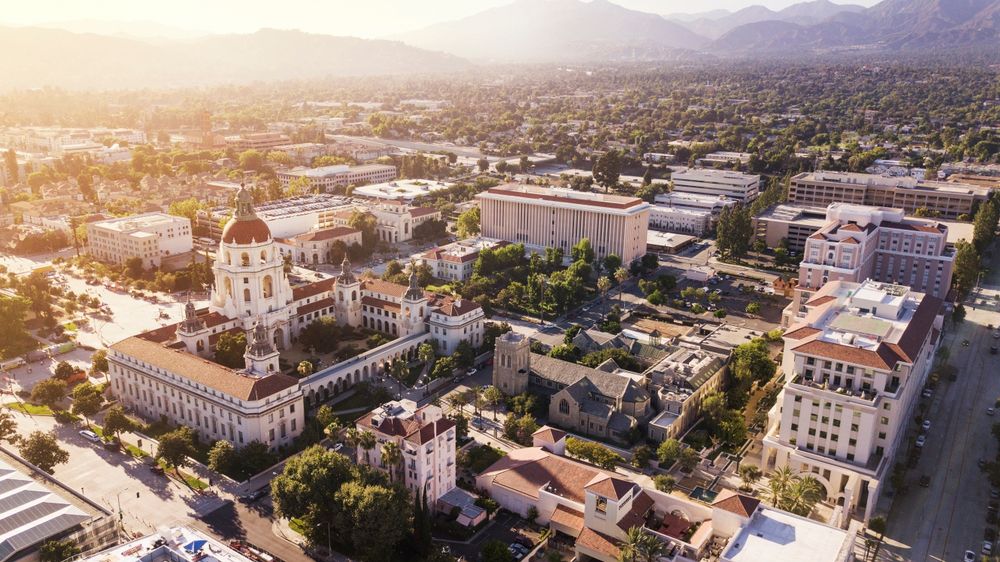 Aerial view of downtown Pasadena, California, USA
Travelers can visit Pasadena to discover its landmarks and explore its rich nature. The Colby Canyon is located approximately 18 miles from Pasadena and is home to some of the best swimming holes in California.
Known as the Hidden Swimming Holes, they are perfect for hikers seeking an almost secret location to relax in an almost private area. However, to reach these swimming holes, travelers must be willing to cross rugged paths and have some hiking experience.
Best time to visit:
February through November
5
Switzer Falls
grace wang on
Unsplash
"">
Switzer Fall
Switzer Falls offers refreshing swimming holes near Los Angeles, California. Visitors must hike along the scenic Gabrielino Trail from the Switzer Picnic Area to reach the swimming holes. The hike is moderately challenging, approximately 4.5 miles roundtrip, and involves navigating rocky and uneven terrain.
However, the awe-inspiring surroundings and the reward of the beautiful waterfall and swimming holes make it a worthwhile journey. Visitors should be prepared with proper hiking gear and plenty of water and be cautious while exploring the area, especially around the waterfalls, to ensure a safe and enjoyable experience.
Best time to visit:
November to April
4
Cedar Creek Swimming Hole
Jeremy Bishop on
Unsplash
"">
Azusa River, California
Nestled within the San Gabriel Mountains, Cedar Creek is a magical swimming hole for families. Accessible via the Cedar Creek Trail from Azusa River Wilderness Park, the approximately 2-mile hike showcases scenic vistas of lush landscapes and cascading waters.
The crystal-clear creek invites visitors to cool off in its tranquil waters, providing a perfect respite from the city's hustle. As with any natural swimming area, caution is advised, and visitors should prioritize safety and respect the environment. Cedar Creek promises a memorable outdoor experience immersed in the beauty of Southern California's wilderness.
Best time to visit: Spring, Summer and Fall
3
Under The Bridge To Nowhere
Bridge to Nowhere along the San Gabriel River
The Bridge To Nowhere Waterfalls are a group of small cascades that create several swimming holes in the San Gabriel River. This is one of the most magical swimming holes in California, especially given the hidden location.
The hike to the falls involves crossing the East Fork of the San Gabriel River several times, and shallow pools may be suitable for wading or cooling off.
To reach the swimming holes, travelers should follow the eastern shore toward the Bridge to Nowhere. The region is a popular destination during the weekends and summer, so people can expect to encounter other hikers.
Best time to visit:
Summer and Fall
2
Hermit Falls
John Michael Wilyat on
Unsplash
"">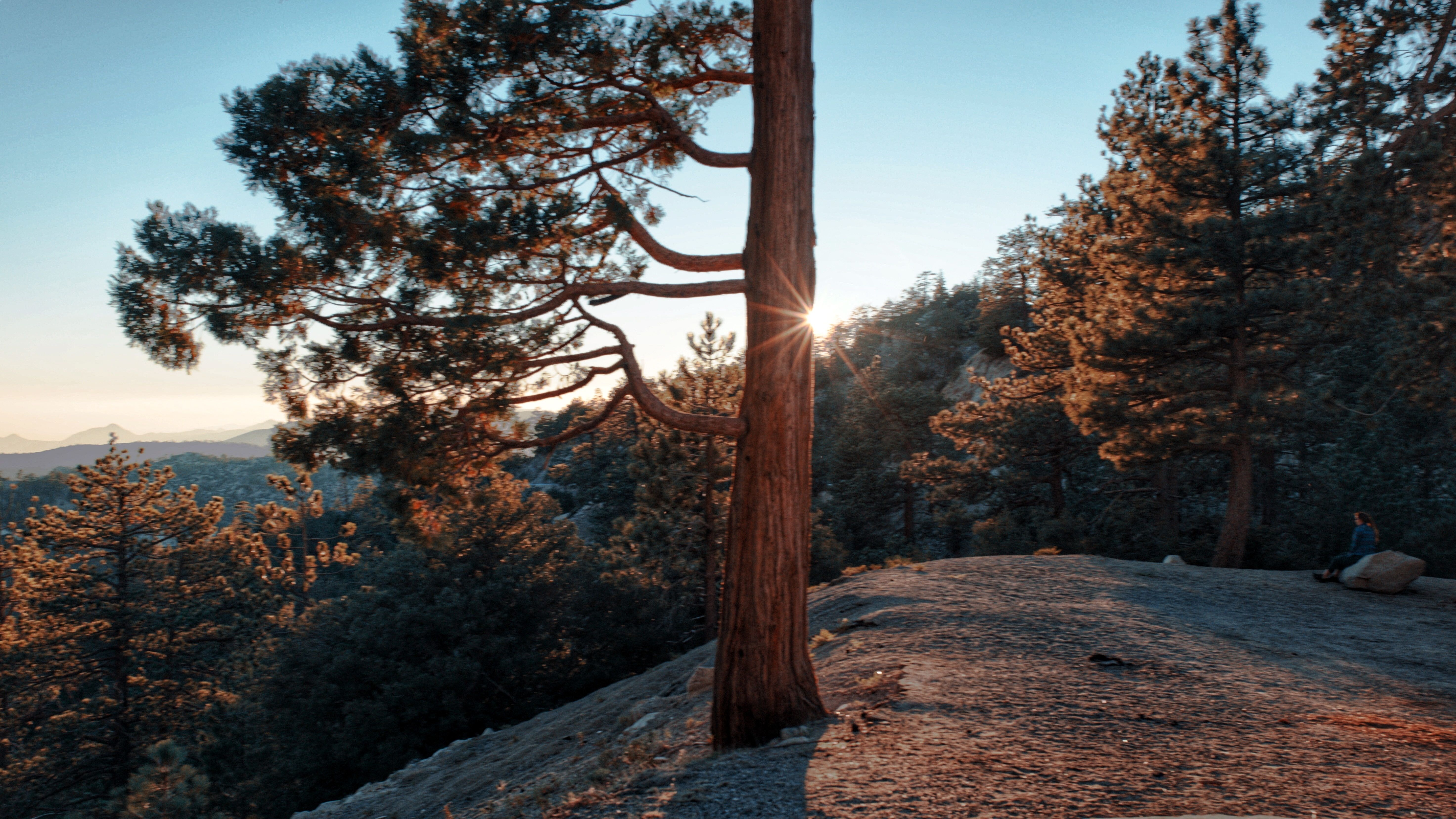 Angeles National Park
Hermit Falls, located in the Angeles National Forest, is a popular destination for its beautiful swimming holes. The hike to Hermit Falls is approximately 2.5 miles and offers a scenic journey through the wilderness.
The falls cascade into refreshing pools, creating a perfect spot to cool off and relax. While swimming is a popular activity here, visitors should be cautious of changing water conditions and exercise care while navigating the rocky terrain.
Hermit Falls is a natural gem, offering an escape for hikers and nature enthusiasts seeking a refreshing experience amidst Southern California's wilderness.
Best time to visit: Between mid-May and early July
RELATED: Best Kayaking In California: 10 Spots That Are Paddle-Ready For The Avid Adventurer
1
Solstice Canyon Swimming Hole
nSanta Monica Recreational Area National State Park, California"" data-modal-id="single-image-modal" data-modal-container-id="single-image-modal-container" data-img-caption=""Shutterstock"">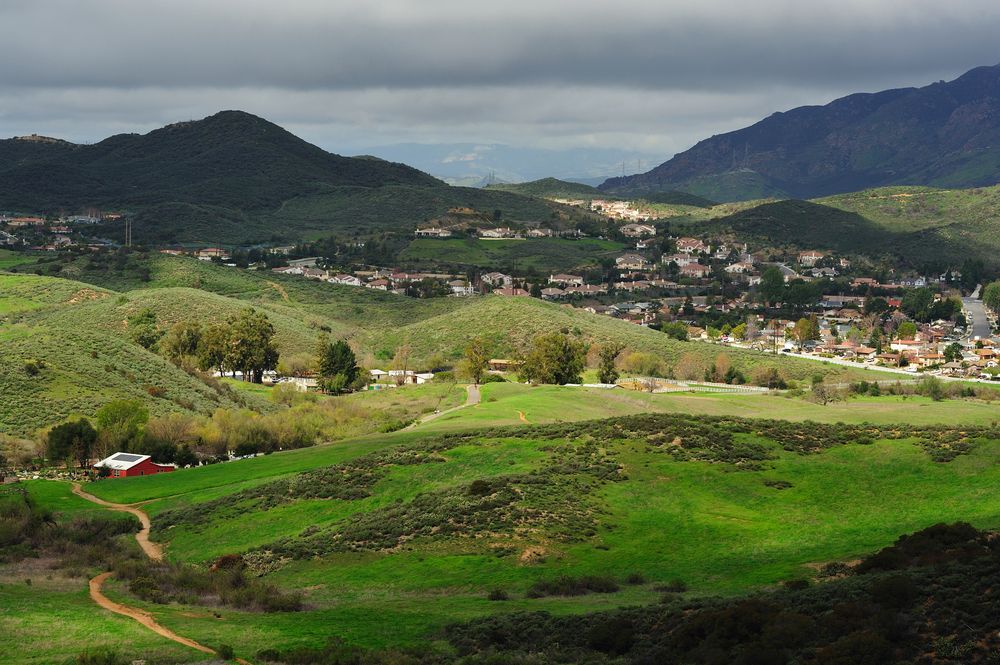 Santa Monica Recreational Area National State Park, California
Solstice Canyon features small natural watering holes and is less known than other swimming holes. The trail offers a delightful 2.5-mile roundtrip journey with beautiful vistas, historical architectural remnants, and a refreshing pool beneath a gentle waterfall.
Located in the Santa Monica Mountains near Malibu, it's conveniently accessible from the Pacific Coast Highway. Its stroller-friendly path makes it an ideal outing for the entire family, providing a perfect opportunity to immerse in nature's wonders while enjoying the serene beauty of the Santa Monica Mountains.
Best time to visit:
Spring and Fall
To make the most of these magical swimming holes in California, take precautions for water safety and overall safety while hiking there.