Nestled almost smack dab in the middle of the state, Columbus is the largest city in Ohio and the capital. It gets its name from the famous explorer, Christopher Columbus, given by the first permanent white settlers who moved to the Midwest in the 1700s. Starting out as a modest community of mound builders, Columbus has undergone centuries of growth to be a buzzing metropolis with a hip vibe and booming tech industry.
The capital is home to a handful of the best pastimes in the state, offering first-timers a carefully curated concoction of state-of-the-art stadiums, thriving arts and culture scenes, quaint museums and iconic landmarks, and vibrant live entertainment venues. Still, this barely scratches the surface regarding what lies in store for holidaymakers in Columbus.
Whether a sports fanatic, nature enthusiast, history buff, or art connoisseur, here's what makes Columbus such a unique city worth visiting and the top things to do in the capital of the Buckeye State.
UPDATE: 2023/07/23 11:06 EST BY NICHOLAS MAYAMBA
More Things To Do In Columbus: Complete Guide To The Capital City Of The Buckeye State
There's even more to do in Columbus, Ohio, with this latest travel guide update. From historic attractions to sporting events, here's what to see and do in Columbus.
Related: Cute Vacation: 10 Cutest Towns In Ohio For Your Next Vacation
Top Things To Do In Columbus
There's no shortage of fun things to do for travelers coming to Ohio's capital. From exploring its historical sites and ranging over its charming, walkable neighborhoods to attending electrifying sports spectacles in world-class arenas, tourists can look forward to an action-packed itinerary.
These are the top activities to indulge in the city of Columbus.
1
Spend A Day At Columbus Zoo & Aquarium
People standing in line at Columbus Zoo and Aquarium during hot summer months in Columbus, Ohio.
Set on a sprawling 582-acre property and housing more than 10,000 animals representing 600 species, this is easily one of the largest zoos in America and among the most impressive in the world.
The Columbus Zoo provides refuge to some of the most endangered animals in the world, such as the Amur tigers and red pandas.
The facility boasts several exotic habitats, most notably the Heart of Africa, which features majestic beasts from the African savanna, including lions, giraffes, and wildebeests. Guests can also inspect other habitats and animals from Asia and North America.
Admission
: Adults $24.99, Seniors & Children $18.99, Ages 3 and under Free

Hours
: Open daily, 9:00 am – 5:00 pm
Be sure to check out The Adventure Cove, an impressive marine habitat with a 100,000-gallon tank and beautiful coral reef. Visitors can also marvel at the most extensive reptile collection in the country.
2
Discover The State's History At The Ohio Statehouse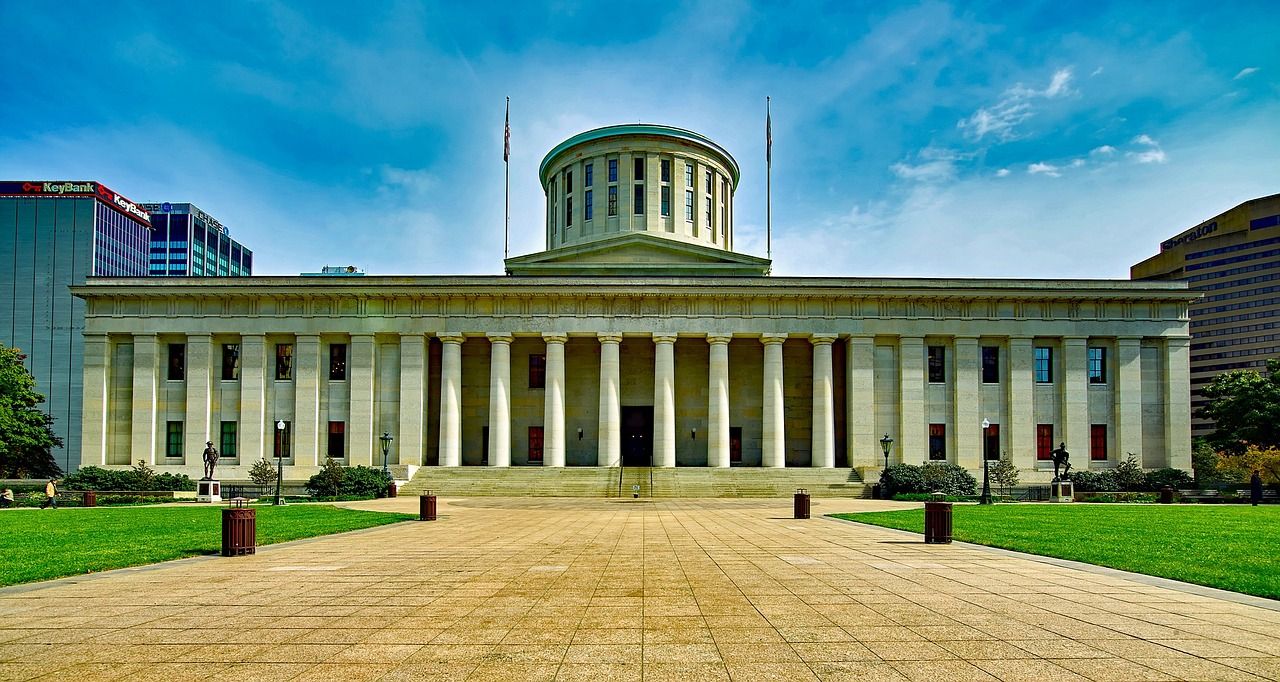 The Ohio Statehouse on a sunny day, Columbus, Ohio, USA
The Ohio Statehouse is a historical landmark in the city's heart that dazzles visitors with its impressive Greek Revival-style architecture and gorgeous gardens.
Completed in the 1800s, at the start of the American Civil War, it is among the oldest functioning state capitols in the country and continues to serve as the seat of state government.
Inside the imposing building, guests can discover a treasure trove of Ohio's rich history from a broad collection of historical artifacts, portraits, and other memorabilia, including Abraham Lincoln's marble bust. The statehouse organizes informative guided tours where tourists can inspect its chambers, halls, and rotunda.
Afterward, sit down for a refreshing cup of coffee and a quick snack at the Capitol Café.
Admission
: Free

Tour hours
: 10 am to 3 pm (from noon on weekends),
3
Sample The City's Art Scene At The Columbus Museum Of Art
nColumbus Ohio: Columbus Museum of Art."" data-modal-id="single-image-modal" data-modal-container-id="single-image-modal-container" data-img-caption=""Shutterstock"">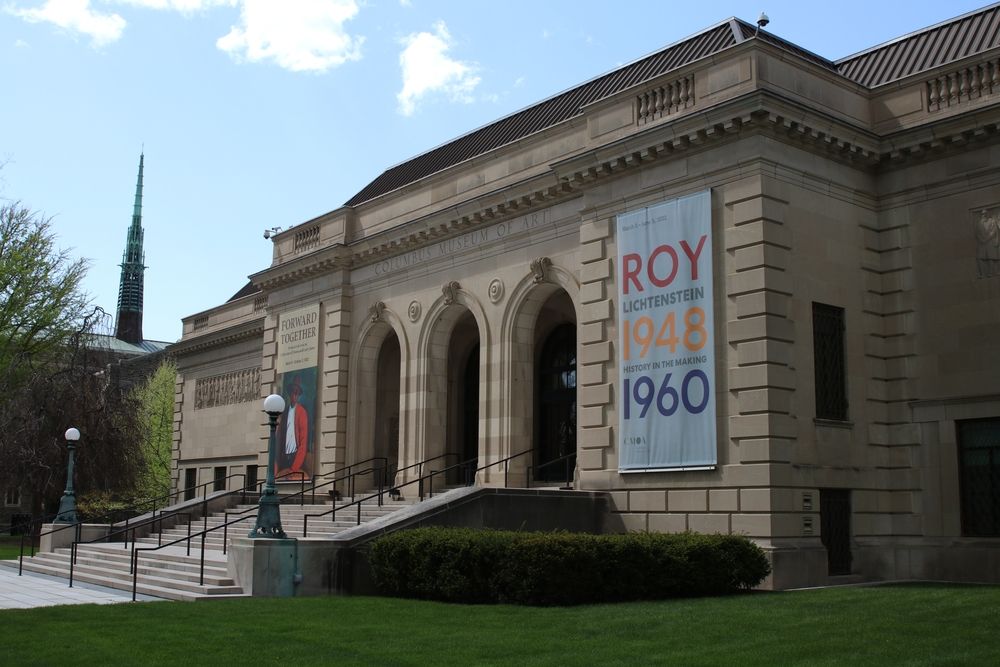 Columbus Ohio: Columbus Museum of Art.
Art enthusiasts can fulfill their heart's desires at the impressive Columbus Museum of Art. The facility houses an outstanding collection of intimate art from around the world. This ranges from early to modern European and American paintings, Cubist art, Impressionist works, and photography to glassworks.
Some of the highlights of visiting the Columbus Museum of Art include the "Still Life with Compote and Glass" piece by Picasso, the "Morning Sun" by Edward Hopper, and "The Mediterranean" by Monet. Also, the facility's gardens host some spectacular sculptures worth viewing.
Admission
: Adults $18, Seniors (60+) $9, Students (18+) $9, Children (4–17) $9, Children (0–3) free, Thursdays (5–9 pm) $5,

Hours
: Tuesday to Wednesday and Friday to Sunday from 10 am – 5 pm, Thursday from 10 am – 9 pm (closed on Mondays)
While inspecting the museum's artwork, keep the young ones busy at the Chase Center or Wonder Room with entertaining activities, including hands-on drawing and fun games.
4
Shop For Fresh Produce At North Market Farmers' Market
nColumbus, Ohio: North Market and Brewery District."" data-modal-id="single-image-modal" data-modal-container-id="single-image-modal-container" data-img-caption=""Shutterstock"">

Columbus, Ohio: North Market and Brewery District.
Since 1876, the North Market Farmers' Market has hosted farmers and vendors hawking fresh farm produce, baked goods, and other artisanal merchandise to the city residents. Today, it stands proud as a historic landmark in Columbus, packed with stalls and stands where tourists come to explore and buy various items.
The market sells fresh produce from local growers, including flowers, fruits, vegetables, spices, and aromatic herbs. Besides being a colorful and chaotic scene in the city worth checking out, guests can also taste local cuisine at the different stalls selling homemade pastries and other food selections.
Although the North Market is open year-round, it only hosts the popular farmers' market on Saturday mornings from June to October.
5
Get Up Close With Nature At The Franklin Park Conservatory And Botanical Gardens
nColumbus, Ohio: Bonsai display at Franklin Park Conservatory"" data-modal-id="single-image-modal" data-modal-container-id="single-image-modal-container" data-img-caption=""Shutterstock"">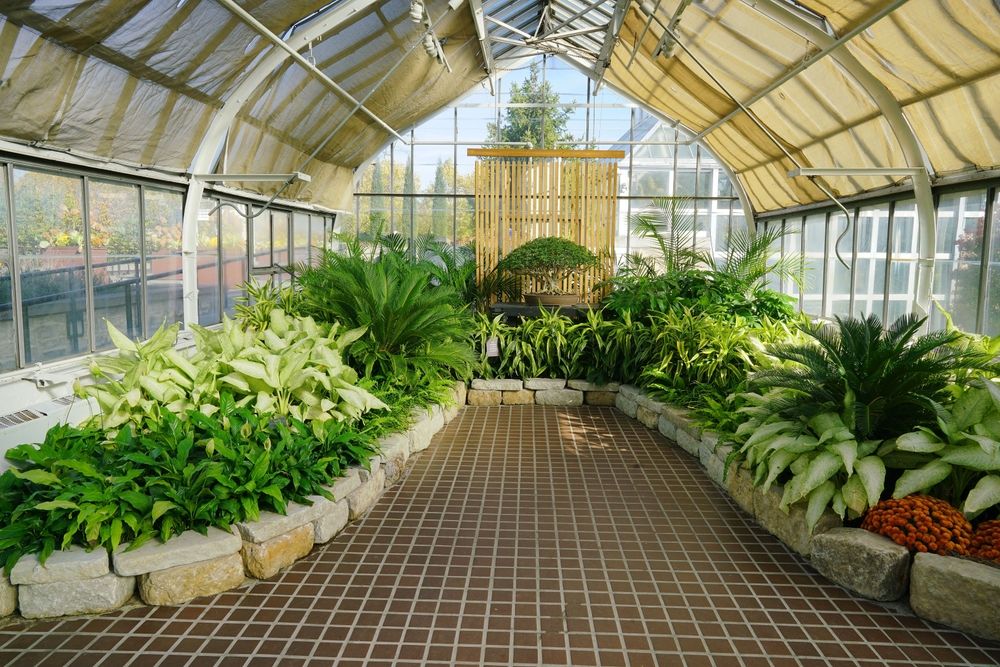 Columbus, Ohio: Bonsai display at Franklin Park Conservatory