There are various beautiful ferry rides in many places, but it can also be an interesting tour for history enthusiasts, who can also pass along historical sites. These rides allow travelers to step back in time and experience a place's rich history and cultural heritage. The tours often showcase iconic landmarks and provide unique perspectives on cities, harbors, and natural landscapes.
While traveling within the U.S. or discovering a country overseas like Morocco, ferry boats also offer scenic views perfect for pictures. Historic ferry rides create a sense of nostalgia, connecting travelers to the past and preserving maritime traditions. Whether admiring architectural marvels or enjoying the serene beauty of waterways, these historic ferry rides rides offer a delightful combination of history, culture, and exploration.
RELATED: Combine A Boat Ride On The Mekong River With Visiting Luang Prabang's Caves Full Of Buddha Statues
10
Staten Island Ferry, The U.S.
The Staten Island Ferry in New York City is a historical and iconic attraction that has operated since 1905. It offers a tour that takes passengers across the New York Harbor, providing breathtaking views of the Statue of Liberty, Ellis Island, and the Manhattan skyline.
The ferry is a vital transportation link for residents and a significant part of New York's maritime history. Riding the Staten Island Ferry allows people to witness firsthand the historical landmarks and the bustling activity of one of the world's most famous harbors.
9
Star Ferry, Hong Kong
There are many reasons to plan a trip to Hong Kong, and visitors should include a ride on the Star Ferry. The historic transportation icon has been ferrying passengers across Victoria Harbour since 1888. It has witnessed the city's transformation and played a crucial role in connecting Hong Kong Island with Kowloon.
The ferry's distinctive green and white vessels symbolize Hong Kong's maritime heritage and offer passengers stunning panoramic views of the city's skyline.
The Star Ferry's enduring presence and commitment to providing efficient and reliable service make it a cherished and historic part of Hong Kong's transportation system and cultural identity.
8
Sydney Ferries, Australia
Sydney is a vibrant city with an array of activities, and tourists can see a different angle from this beautiful city by taking a ferry, as they have a significant place in the city's history and culture. Operating since the 1800s, they have served as a vital mode of transportation and an iconic symbol of Sydney.
These historic ferries connect various parts of the city, offering locals and tourists scenic views of the stunning Sydney Harbour, including the world-famous Sydney Opera House and Sydney Harbour Bridge.
The ferries' enduring legacy and their integral role in Sydney's waterfront lifestyle make them an important part of the city's maritime heritage and a must-experience attraction for visitors seeking a glimpse into Sydney's past and present.
RELATED: Riverwalk Fort Lauderdale By Water: Boat Tours, Water Taxis, & River Cruises With A View
7
Istanbul Ferries, Turkey
Istanbul is a vibrant city, and the Istanbul Ferries holds great historic importance as they connect the continents of Europe and Asia, making them a vital part of Istanbul's rich cultural heritage. These ferries have been operating for centuries, serving as a lifeline for the city's residents and visitors.
They offer a unique and enchanting experience, allowing passengers to witness the splendor of Istanbul's iconic landmarks, including the Hagia Sophia and Topkapi Palace, from the water.
The ferries embody the city's diverse and vibrant character, bridging the gap between two continents and symbolizing Istanbul's historical and cultural significance as a meeting point of civilizations.
6
Wadden Sea Ferries, Netherlands, Germany, And Denmark
Wadden Sea Ferries, operating between the Netherlands, Germany, and Denmark, is a UNESCO-listed World Heritage Site and an ecologically rich coastal area. The ferries have been vital in connecting communities and facilitating trade and transportation for centuries.
They have witnessed these regions' historical development and continue serving as lifelines for local residents and visitors. Traveling on these ferries allows passengers to experience the Wadden Sea's cultural heritage and natural wonders, providing a connection to the area's historical and environmental significance.
5
Cape May-Lewes Ferry, The U.S.
Distinctive Victorian architecture in Cape May, New Jersey
The Cape May-Lewes Ferry, operating between New Jersey and Delaware in the United States, provides a vital link across Delaware Bay, connecting Cape May and Lewes. The ferry service has a rich history dating back to the 17th century when it played a crucial role in trade and transportation between these coastal regions.
Today, it serves as a nostalgic reminder of the past and a scenic mode of transportation for travelers. Crossing the bay on the Cape May-Lewes Ferry offers a glimpse into the area's maritime heritage and provides stunning views of the surrounding landscapes.
RELATED: Living History: 10 Oldest Towns On The East Coast
4
Elbe River Ferries, Germany
Andreas Haubold on
Unsplash
"">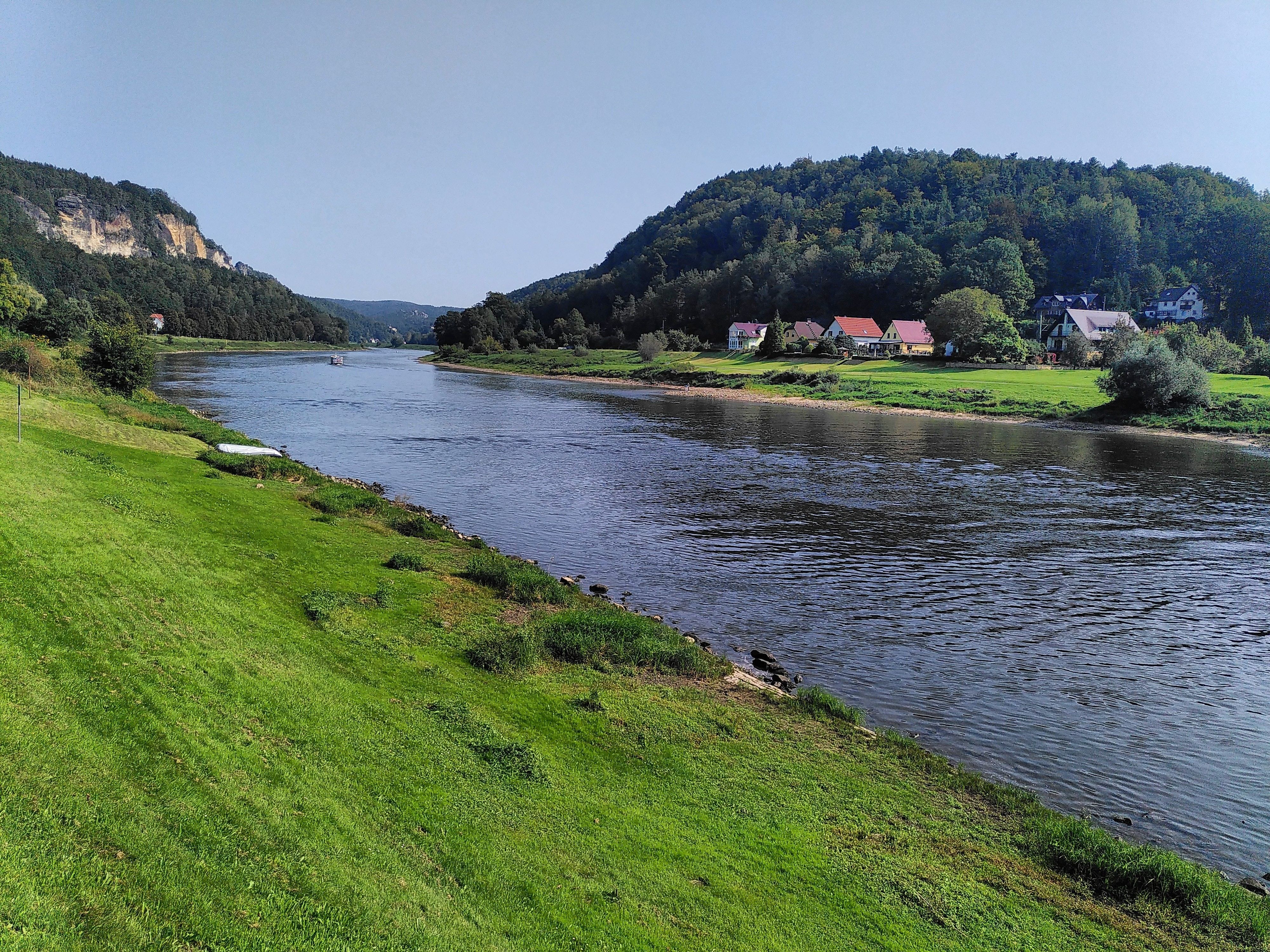 Elbe River, Germany
The Elbe River Ferries in Hamburg, Germany, has a rich heritage dating back centuries, as the ferries have witnessed the city's growth and development. They were once the primary means of transportation for both goods and people.
Today, they serve as a nostalgic reminder of Hamburg's maritime past, connecting neighborhoods and providing a unique perspective of the city's landmarks. Riding the Elbe River Ferries allows passengers to appreciate the historical significance of the river and experience the charm of Hamburg's waterfront in a way that has been enjoyed for generations.
3
Königssee Ferry, Germany
The Königssee Ferry has been operating since 1909, offering breathtaking journeys across the pristine Königssee Lake. With its classic wooden design, the ferry provides a nostalgic experience that harkens back to a bygone era.
The Königssee Ferry was vital in transporting locals and visitors to various points of interest around the lake, including the iconic St. Bartholomew's Church and the picturesque Obersee. With its rich history and stunning surroundings, the Königssee Ferry continues to be a beloved attraction, showcasing the beauty and heritage of Bavaria.
2
BC Ferries, Canada
Mathijs Deerenberg on
Unsplash
"">
Boats on the water near a building in Ucluelet, Canada
BC Ferries, operating in British Columbia, has its roots dating back to the mid-20th century and has become an iconic and historic transportation system. It connects coastal communities and islands, serving as a lifeline for residents and a gateway for tourists to explore the stunning coastal landscapes of British Columbia.
The ferry service is crucial in fostering the region's connectivity, trade, and tourism. At the same time, its longevity and continued operation contribute to its historical significance and the preservation of maritime heritage in British Columbia.
1
Washington State Ferries, The U.S.
Joanna Lopez on
Unsplash
"">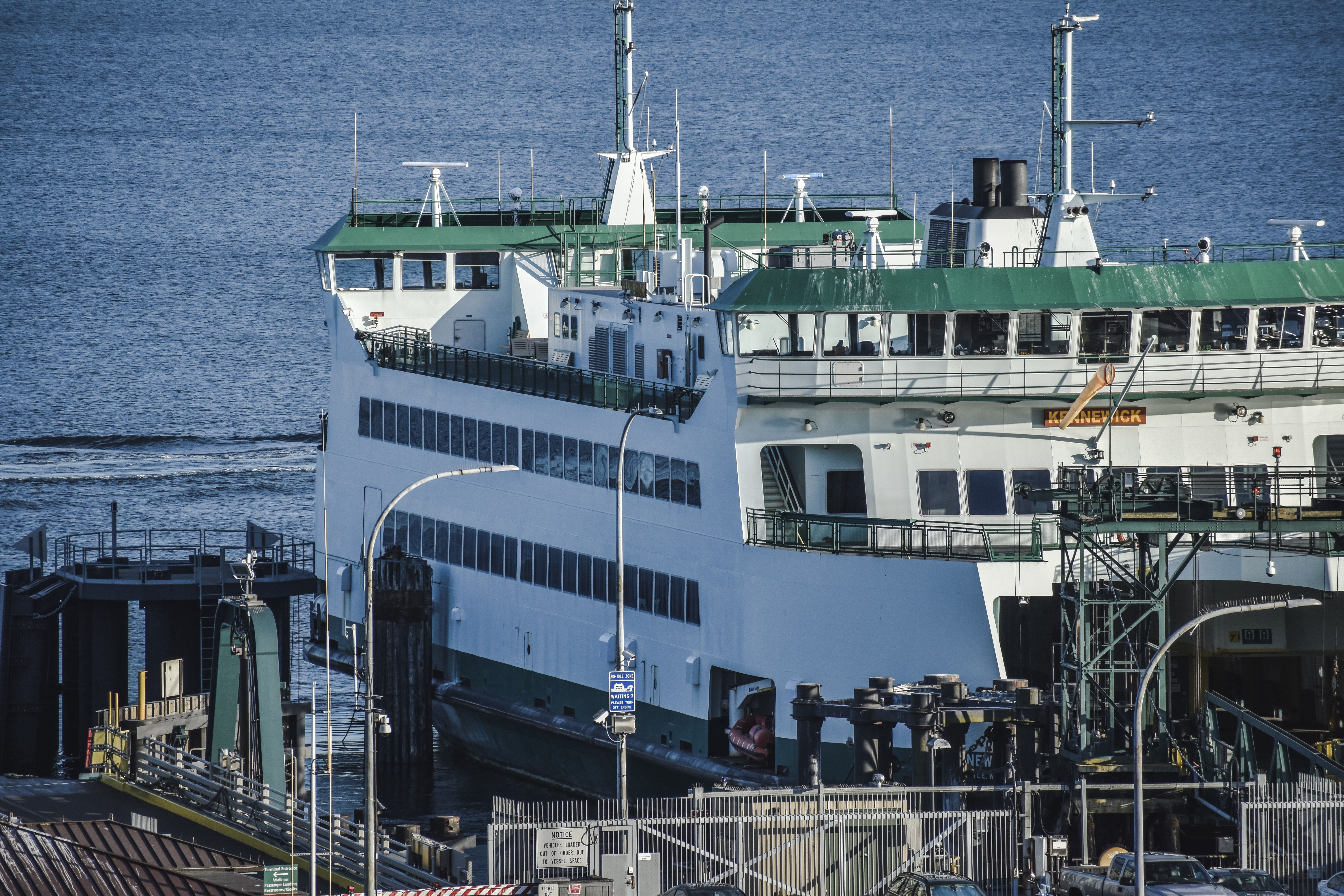 Ferry boat
Washington State Ferries, operating in Washington, USA, was established in the late 1800s, and it has played a vital role in connecting various islands and peninsulas to mainland Washington.
These ferries have served as lifelines for communities, enabling transportation, trade, and tourism across the Puget Sound region. The ferries symbolize Washington's rich maritime heritage, preserving the legacy of early transportation systems.
They allow passengers to experience the state's natural beauty, including scenic views of mountains, forests, and waterways. Washington State Ferries is a testament to the state's commitment to maritime transportation and its historical significance.