Located in the Bay Area near San Francisco, Berkeley is a classic blend of history, art, culture, and cuisine and serves as a breeding ground for writers, artists, and musicians. Berkeley is the home to the prestigious UC Berkeley, also known as Cal, and the inception place of activism during the Civil Rights Era.
The town is also known for its art scene as well as architecture, making it a hidden gem within the Southern California map. With a rich history, Berkeley is a town that every California vacationer should stop in.
UPDATE: 2023/07/19 16:29 EST BY NOAH STAATS
Berkeley, California, Is Much More Than Meets The Eye!
This article has been refreshed with new places to see while in Berkeley, California, as well as other helpful information for a successful California getaway. From the University of Berkeley, the marina, 4th Street, and even a 1940s horse racing facility, this town is packed with things to experience. Have fun and be safe!
Things To Do
Berkeley provides a plethora of mind-soothing tourist hotspots, including various cafés, bookstores, meet-up points, and lodging options, making it a nice weekend getaway in the Bay Area. Here's our ultimate guide to the college town and California gem!
1
Catch A Show At The Greek Theatre
Boats sailing on water in Berkeley
One thing to do while in Berkeley, California, is to visit the Greek Theatre. Here, people can experience one of the nation's most beloved and recognized outdoor entertainment centers.
This amphitheater hosts countless live performances as well as local productions throughout the year, making it a prime spot for culture. One of the nice things about Berkeley is its love for the arts.
In addition, the Greek Theatre is an 8,500-seat property owned and operated by the University of California, Berkeley. Like much of the city, UC Berkeley has its hands on this attraction.
Address
: Hearst Greek Theatre, 2001 Gayley Rd, Berkeley, CA 94720

Hours
: Dependent on the show
2
Tour The UC Berkeley Campus
Susan Gold on
Unsplash
n "">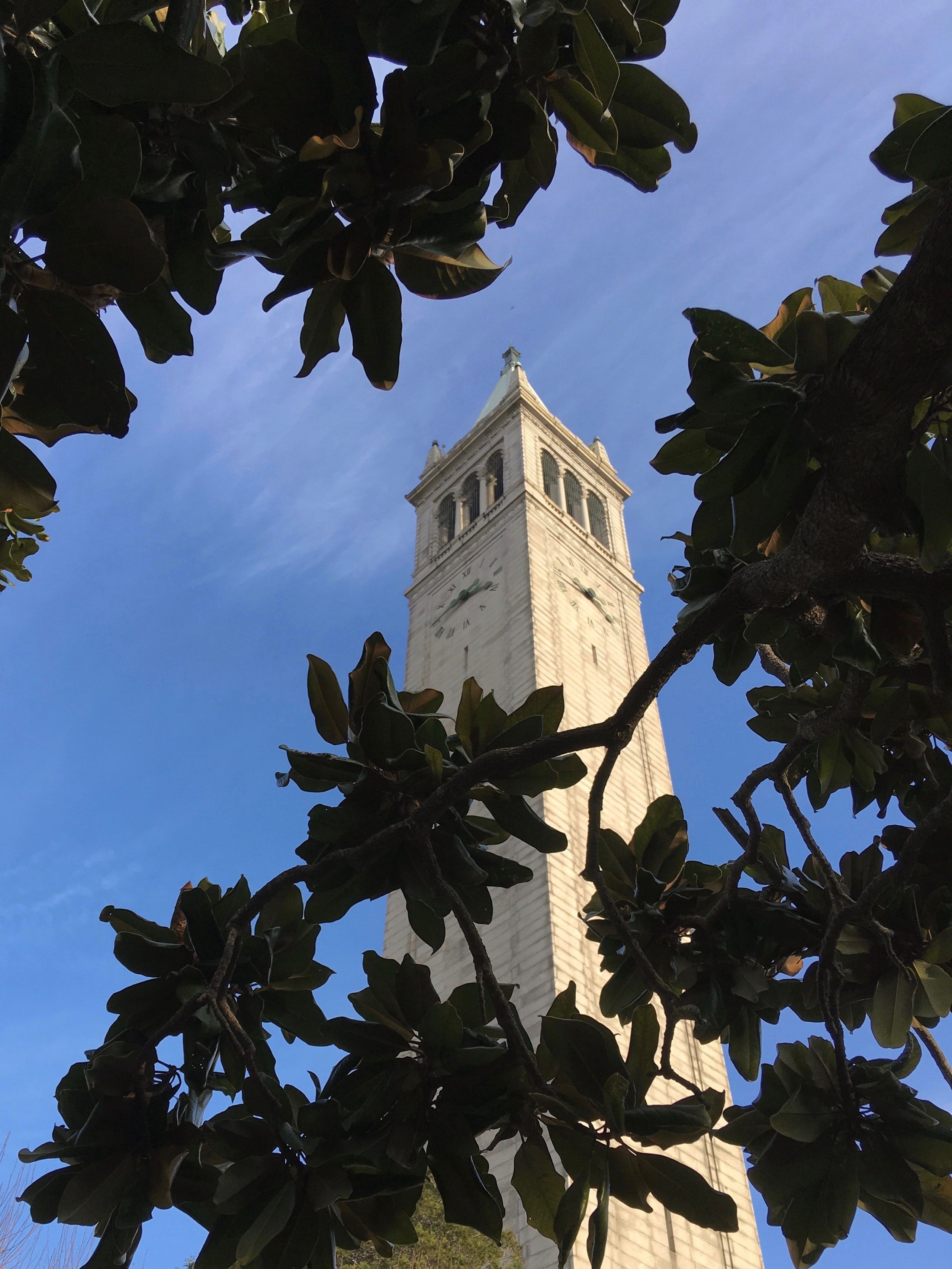 Campanile, UC Berkeley
Take a tour of the much acclaimed UC Berkeley, and witness 178 acres of architectural marvel. Start with Koret Visitor Center, which offers a complete tour of the campus; for those short on time, go for the self-guided tour option.
Take the elevator at the Sather Tower to reach the top of Cal's most iconic building. Here, a 200-foot level platform provides a beautiful view of the entire Bay Area and the Cal campus. Take a walk around Strawberry Creek to get in Zen mode.
Take a photo at the marble steps of Morrison Library, which serves as a spot for graduation photos. Look around for Founders Rock which is the heart of the campus.
Address
: University Avenue and Oxford St, Berkeley, CA 94720

Hours
: Monday-Friday: 8:30 am – 4:30 pm · Saturday-Sunday: 9:00 am – 1:00 pm.
What (else) is there to see at UC Berkeley?
Notable attractions include the historic Sproul Plaza, a center of student activity and the Free Speech Movement, the third-tallest bell and clock tower, Sather Tower, Phoebe A. Hearst Museum of Anthropology with over 3 million artifacts, the Botanical Garden, Hearst Greek Theater, and Lawrence Hall of Science, offering exhibits and planetarium shows for all ages, including 3D film screenings, with the UC Berkeley Campanile providing breathtaking views of the Bay Area.
Visit The Beautiful Botanical Garden In The Campus
Stretched in around a 34-acre area, this botanical garden is home to more than 10,000 varieties of plants from across the world. Tourists can get a tour of this garden which starts at regular intervals. Unwind under shades of trees and grab a quick bite while enjoying this pleasant garden.
Telegraph Avenue District
Telegraph Avenue is located near the UC Berkeley campus, it serves as a venue for socialization and gathering for UC Berkeley students, and it is known for its roots in the 1960 Berkeley Protest.
This is ground zero for the counter-culture that makes Berkeley quirky.
The street is filled with cafés, bookstores, and numerous street vendors. Some of the landmark music and bookstores include Rasputin Music, Amoeba Music, and Moe's Books.
Koret Visitor Center
This is the starting point for visiting the UC Berkeley campus; this is a 1 hour 30 minute, student-guided tour and requires online reservation beforehand; visit the website for more info.
3
Head Over To Downtown Berkeley
n "" data-modal-id="single-image-modal" data-modal-container-id="single-image-modal-container" data-img-caption=""Photo by
Cedric Letsch
on
Unsplash
n "">
Bay Area Skyline

 
Like other cities, Berkeley's downtown is the heart of the city, surrounded by restaurants, coffee shops, and entertainment hubs like the Repertory Theatre. It's also worth noting that the downtown section of Berkeley is considered the business district, bringing offices, restaurants, shops, and financial institutions to the area.
This is where many travelers want to do most of their walking, as it's easy to navigate between the countless businesses. On top of that, Downtown Berkeley is lively during weekends and holidays, being a favorite for students and other young residents.
An illuminated fountain and a farmers' market are among the attractions at Martin Luther King Jr. Civic Center Park, so this is a spot everyone will want to see while in Berkeley.
4
Take In The Sights At Tilden National Park
The University of California Berkeley, one of the premier learning institutions in the United States.
Located in the east of the UC Berkeley campus, this 2077-acre park boasts breathtaking bay views with a rich botanical garden. This park is loved by children, especially the interactive little farm, steam train, and vintage carousel.
Visitors can soak in the sunset, which is a hike away. This park also offers various sights like the Lake Anza swimming site, golf course, and various picnic spots.
Address
: 2501 Grizzly Peak Blvd, Orinda, CA 94563

Hours
: Open daily from 5 am to 10 pm
5
Berkeley Art Museum And Pacific Film Archive (BAMPFA)
University of California, Berkeley
Located in the heart of Berkeley downtown, this is a concoction of an art museum. This repertory movie theater has an extensive collection of approximately 28000 artworks and 18000 films and videos.
It is a delight for art lovers and serves as an educational space for UC Berkeley scholars and the public. Don't forget to check their website for the latest exhibitions and films.
Address
: 2155 Center St, Berkeley, CA 94720

Hours
: Open Wednesday through Sunday from 11 am to 7 pm
This art museum was first opened in 1970 and has since become a beacon of the city. For those who love film, this is a must-see while in the Berkeley area.
6
Bask In The Sunset At Berkeley Marina
Located on University Avenue, this city park is a quick getaway for nature lovers. The vast grassy land provides perfect picnic spots along with running trails and bike paths.
The Berkeley Marina is the westernmost portion of the city of Berkeley, located west of the Eastshore Freeway at the foot of University Avenue on San Francisco Bay. This is where many people spend sunrise and sunset in the city, watching it over the beautiful blue water.
The Marina is also free to enter and walk around, making this a nice affordable day trip for guests of the city. There are quite a few restaurants here as well, including ones serving fresh Californian seafood!
Address
: 124 University Ave, Berkeley, CA 94710 (Marina Center)
7
Shop & Eat On 4th Street
Georg Eiermann on
Unsplash
"">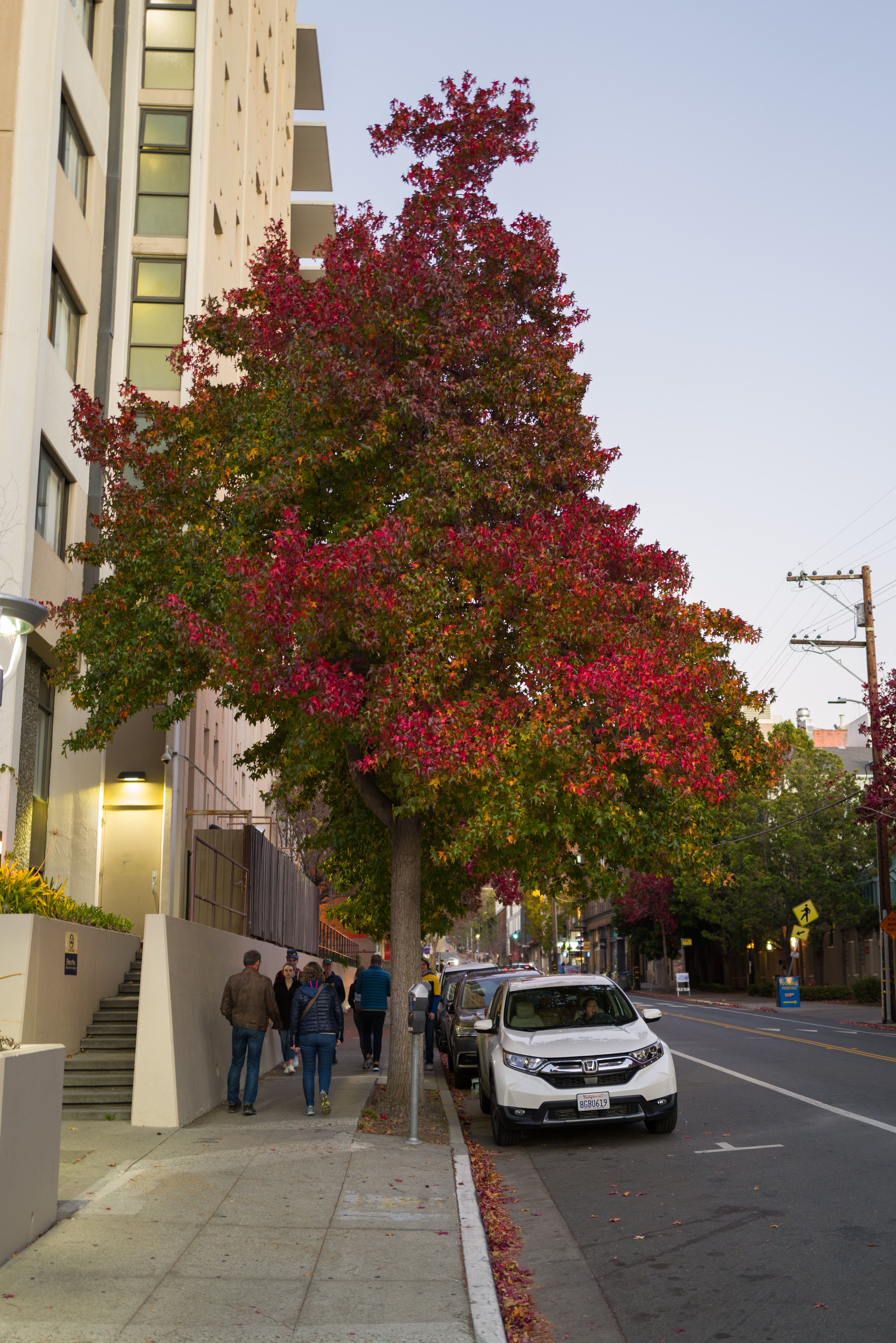 Autumn Season, Berkeley
Located north of University Avenue, this stretch is one of the busiest places for refined shopping and eating in the city. The street hosts more than 70 shops that are designed keeping in mind the love of artful living and fashion.
There are endless stores here, including Lulu Lemon, Athletica, Kiehl's, Madewell, MAC, and Aveda, as well as smaller, locally-owned businesses. Like the Marina, 4th Street also boasts many restaurants and public walking spaces, making it another perfect place to spend a few hours in the afternoon or evening.
Address
: Fourth Street, Berkeley, CA 94710

Hours
: Open 24 hours
For people not wanting to spend all day in the car, 4th Street is perfect for walking or riding city scooters/bikes. There are many restaurants, shops, and entertainment opportunities throughout this area of Berkeley.
8
Take Some Quiet Time At Indian Rock Park
Indian Rock Park is a perfect spot for gazing at the sunset; visitors can witness the breathtaking scenery unfolding in front of them as the sun sinks beneath the Golden Gate Bridge.
Indian Rock Park is a 1.18-acre public park at 950 Indian Rock Avenue, where various social events and live performances take place throughout the year. For those visiting Berkeley in the spring or summer, there should be quite a bit going on throughout the park, especially on weekends.
Direction-wise, the park is tucked away at the northeast side of Berkeley, about two blocks north of the Arlington/Marin Circle, and straddles Indian Rock Avenue.
This is one of the better public parks in the area and is free to enter. Parking might be challenging in the busier months and seasons, so consider that before venturing out.
Address
: 950 Indian Rock Ave, Berkeley, CA 94707

Hours
: Open daily from 6 am to 10 pm
9
Shop And Explore On San Pablo Avenue
University of California, Berkeley
Witness the evolution and diversity of Berkeley culture at this avenue; visitors will find every bit of the world doing their business in this happy place. Here they will get some of the best avocado toast, thin-crust pizzas, and handcrafted cappuccino in town.
San Pablo Avenue is a student-friendly neighborhood offering famous board games and free popcorn for grad students. Shop for home decor at the famous Mignonne Décor, or check out the pricey Victorian frame at Ohmega Salvage.
Visitors can find some exclusive jewelry at Kiss My Ring and some really cool gifts at Juniper Tree Supplies. If anyone in the group needs to keep busy for the day, this is certainly one spot to consider.
Address
: 2072 San Pablo Ave, Berkeley, CA 94702

Hours
: Open 24 hours
San Pablo Avenue is a major thoroughfare that runs northwest from the center of Oakland at Frank Ogawa Plaza to the city of Crockett.
10
See A Race Or Concert At Golden Gate Field
House on street in Berkeley, California
Sports enthusiasts will not want to miss this place, it is a one-stop place for horse watching and sports watching, and there are rooms with plenty of indoor and outdoor seating facilities that broadcast several sports simultaneously.
It's worth mentioning that this location has been an American horse racing track straddling Albany, California, and Berkeley since 1941 and has become a historic landmark of the area. Structurally, it's very unique and tends to be a hot spot for photography.
On top of that, there are also live music events held here throughout the year, making it a nice spot to unwind at night. It's recommended to check the official website for upcoming events and plan accordingly.
Address
: 1100 Eastshore Hwy, Berkeley, CA 94710

Hours
: Dependent on the event
Related: 10 Best Places To Glamp Near California's Bay Area
11
Best Time To Go To Berkeley
n "" data-modal-id="single-image-modal" data-modal-container-id="single-image-modal-container" data-img-caption=""Photo by
Jeremy Huang
on
Unsplash
"">
University of California, Berkeley

 
Berkeley enjoys refreshing weather all year round – thanks to its location in the San Francisco Bay Area, the climate is usually mild – summers not too hot and winters not too cold!
A good time to visit is between June to August, which is also when a lot of tourists flock to the city, so hotel and activities prices are usually on the higher side.
Does Berkeley, California get snow?
No
; it's very rare for Berkeley to experience snow, especially at its elevation of 171 feet.
12
Best Ways To Get Around Berkeley
Giorgio Trovato on
Unsplash
"">
Bay Area Rapid Transit, Berkeley
Berkeley can be reached via San Francisco or Oakland airport if visitors prefer air travel. Consider flying to Oakland, as it is a smaller airport, relatively easier to manage, and also, it is closer to Berkeley.
From either of these airports, visitors can take a taxi, which will be costly, or they can use BART (Bay Area Rapid Transit), take a shuttle to BART, and BART to Berkeley!
Get down at "Downtown Berkeley" station and catch a BearTransitShuttle, or an AC Transit Bus to travel within the city. Visitors can also book an Uber for comfortable travel.
Related: 10 Must-Visit Places You Should See In California
13
Where To Eat In Berkeley, California
Brandon Griggs on
Unsplash
"">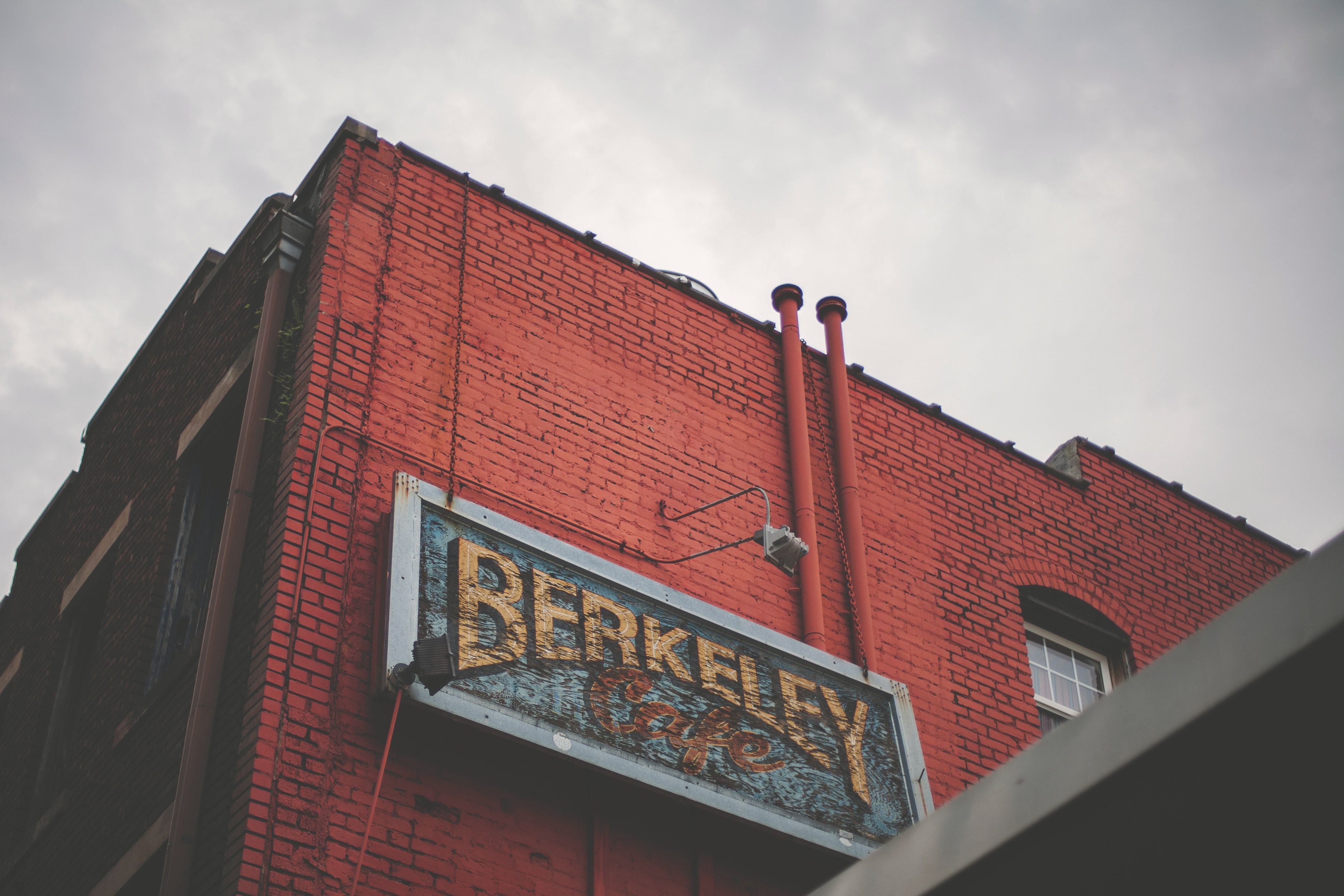 Cafes, Berkeley
Berkeley, with its diverse and widespread food joints offering authentic cuisine experiences, presents an excellent opportunity for travelers to combine their culinary adventures with sightseeing, making it a must-visit destination for food lovers.
Shattuck & Vine Street Neighborhood
Shattuck and Vine Street is a culinary heaven! Alice Waters's Chez Panisse attracted a lot of food enterprises, brands, and entrepreneurs to put up shops across Shattuck Avenue.
Located on this street is Gourmet Ghetto, which offers food from across the world at a broad price range. Head on to Chez Panisse, which is an upscale American restaurant crafted by Alice Waters and dedicated to fresh and seasonal food. Check out the 400 different cheeses offered by the Cheeseboard Collective, which is a worker-owned cooperative. The place hosts an organic farmer's market every Thursday. Visitors can also sign up for a culinary walking tour or just roam around the street and explore some of the finest culinary, gift shops, and self-designed jewelry shops.
If visitors are up for modern Indian cuisine, Hop on to Tigerlily or walk down a few steps to Epicurious Garden for Shushi or gelato. In the mood for some wine tasting? Look for Vintage Berkeley wine shop and get a reasonably priced bottle here. True coffee lovers can't miss original Peet's Coffee and Tea at the corner of Walnut and Vine shop to enjoy Berkeley dark roast java coffee since 1966.
Masse's Pastries is a combination of art and food that travelers should not miss when exploring this avenue. If sandwiches and salad sound good, try Gregoire. Book a culinary walking tour by Edible Excursion to experience the North Shattuck's cuisine in the best way possible.
Downtown
Berkeley downtown is filled with food corners ranging from quick bite shops to fine dining, do check out Gather for omnivorous cuisine and craft cocktails. Zino offers a fine-dining Mediterranean cuisine option. Almare Gelato and Italian ice creams are all-time favorites.
Telegraph Avenue
This four-and-a-half-mile stretch is one of the most distinct commercial districts of Berkeley. It is the birthplace of lattes and has also made ice cream and sandwiches famous. Check out The Bird and Top Dog, Henery's, and Mezzo, the sandwich and salad spot for food worth trying.
Best Places To Try Berkeley's Authentic Drinks
Berkeley, California, is home to a vibrant microbrewing scene that originated in 1985 at Triple Rock Brewery & Alehouse. This local brewery boasts a dedicated fan following thanks to its commitment to artisanal and alehouse cuisine. Jupiter is another not-to-be-missed destination, offering handcrafted beers and ales complemented by award-winning wood-fired pizzas. For those seeking an authentic taste of Berkeley's best brews, a visit to Gilman Brewing Company promises an experience filled with award-winning beverages.
Wine enthusiasts will find their haven in West Berkeley, where a one-block radius is home to an impressive array of half a dozen wineries. Among the notable wineries are Broc Cellars, Doney & Goat, Lusu Cellars, and Vinca Minor, each offering delightful and flavorful natural wines. And if one happens to wander around Fourth Street, the elevated wine-tasting experience at Wine SoCru is not to be overlooked.
14
Where To Stay In And Around Berkeley
Markus Spiske on
Unsplash
"">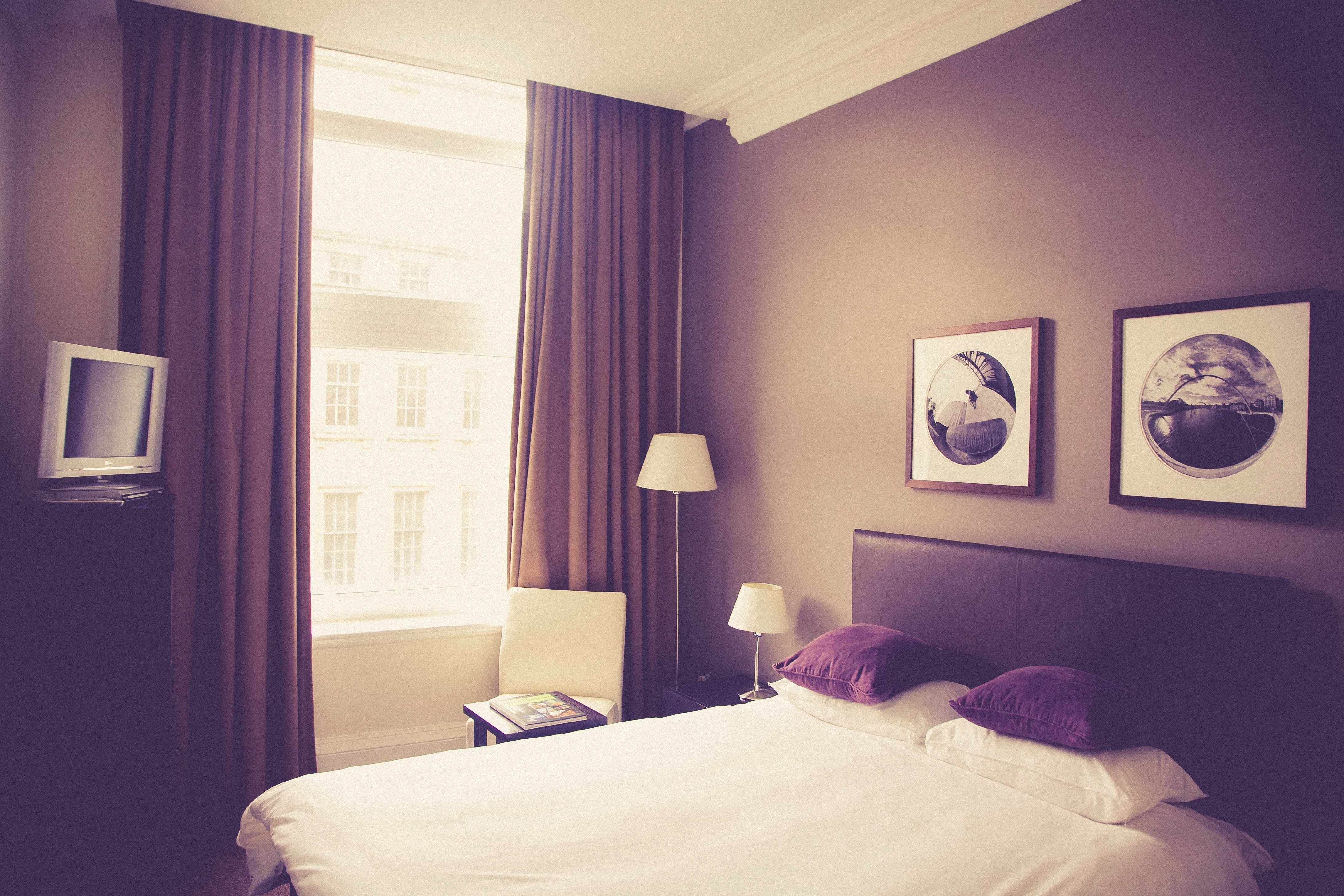 Hotel interior, Berkeley California
Whether visitors are on a luxury trip with family enjoying a holiday or backpacking Bay Area and looking for a budget stay, Berkeley has a lot of options to offer. It is well-connected with roads, so going from one place to another is not a tiresome task.
Listed here are some of the finest stay options based on budget.
Located on University Avenue close to BART and the university campus, this renovated Motel offers all amenities that travelers expect. Right from TV and refrigerator to parking and 24-hour customer service.
Cost: $
Related: West Coast United States Travel Guide – Top Sights, Restaurants & Accommodations
Howard Johnson by Wyndham Berkeley
Located on University Avenue, the 26-unit property offers free guest parking, TV, hairdryer, and 24-hour customer service and is near North Berkeley BART station and CAL.
Address: 1512 University Ave, Berkeley, California 94703
Cost: $$ – $$$
One of the best hotels if travelers can shell out extra money, located very close to the Cal, this green hotel offers bay and campus views with all the amenities.
Cost: $$$
The best thing about this luxury hotel is its location in Berkeley Marina, as it provides an amazing view of the Bay Area, San Francisco skyline, and Golden Bridge. The rooms are spacious and come with either balcony or patio.
Cost: $$$$
15
Tips For Visiting Berkeley, California
Campanile Architecture, Berkeley
Beautiful murals on walls, parks, and driveways can be found throughout the city, so a walking tour may be in order. Berkeley is a very diverse city; it accepts people coming from different walks of life, making its culture distinctly vibrant.
Berkeley has a series of small restaurants and shops that are authentic to the city and cannot be found anywhere else. The city ignites creativity in several different ways – murals, book cafés, hidden stairways in Berkeley Hills, and How Berkeley Can You Be Parade.
Related: 10 Crazy Affordable (But Scenic) West Coast Road Trips
16
How To Spend A Perfect Day In Berkeley
Denise Jans on
Unsplash
"">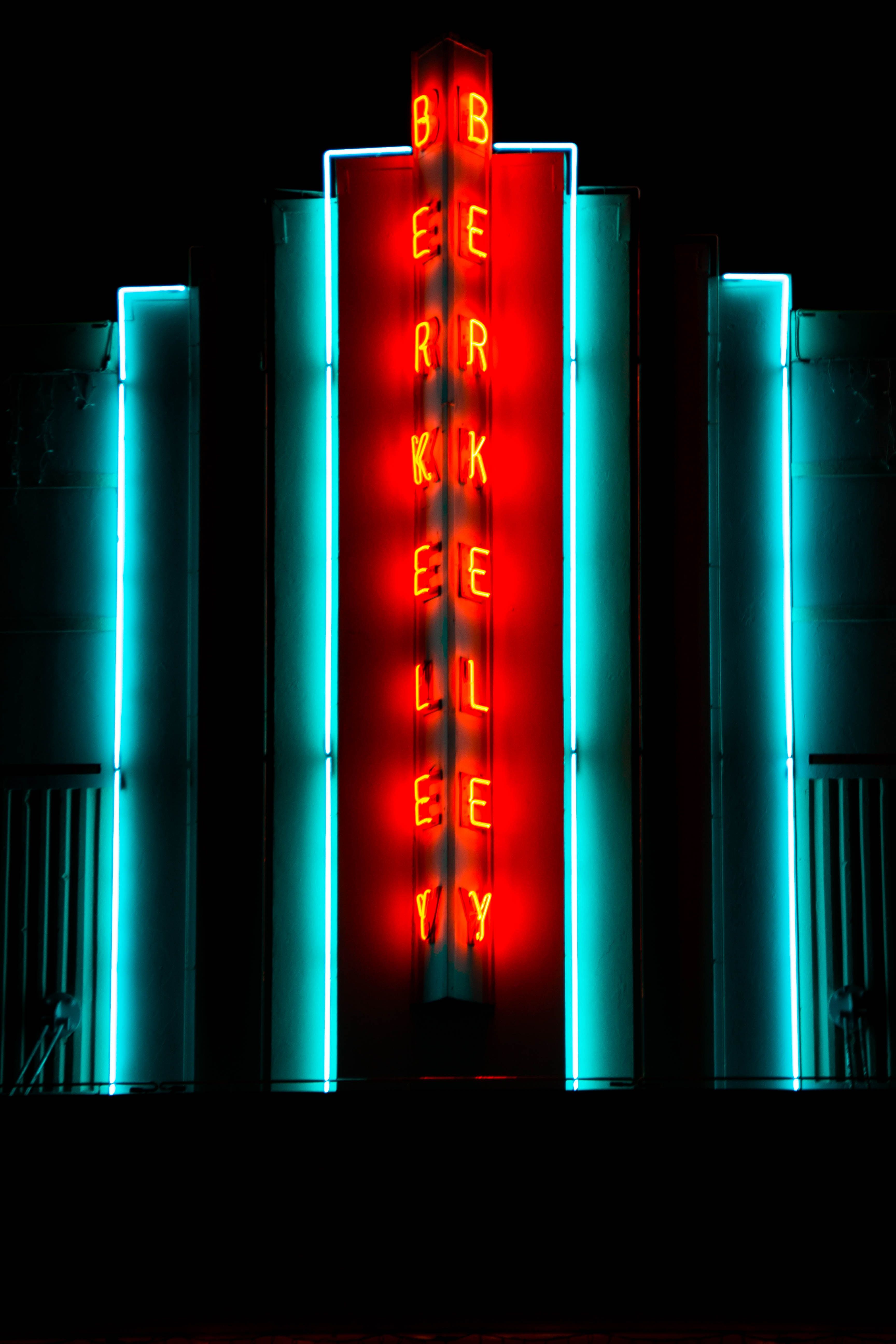 Berkeley, California
Berkeley has a lot to offer to its travelers. The rich and vibrant culture of the city is visible in its architecture, cuisines, and art. A perfect day in Berkeley should include a visit to the acclaimed UC Berkeley campus, where visitors can spend time in the Botanical Garden, Sather Tower, Sproul Plaza, and Lawrence Hall of Science.
Spend the afternoon visiting BAMPFA, the art museum and repertory movie theater, and exploring the Shattuck and Vine Street and witness some of the authentic cuisine that Berkeley has to offer.
The evening should be reserved for a nature walk at Tilden Park, especially during the sunset, to capture the beautiful scenery of the sun dipping down on the Bay Area. Late evenings can be spent shopping on 4th Street or Downtown.
FAQ
Q: What is the best time to visit Berkeley?
Best time to visit Berkeley is between June to August when the temperature is moderate and the city is lively.
Q: What activities does Berkeley offer?
Berkeley is a college town known for art, botany, history, and the San Francisco Bay. The city of San Francisco itself, the most walkable place in the US, is only a short day trip away.
Q: What is Berkeley known for?
Berkeley is known as a college town that's convenient to the rest of the Bay, including San Francisco. It's one of the must-see places in California for art, culture, and more.