Set off on an unforgettable adventure along Florida's Big Bend Scenic Byway, where a hidden treasure trove of natural wonders awaits discovery. The Big Bend region, where the Gulf Coast of Florida curves westward, reveals towering pines and pristine Gulf waters. This 220-mile scenic wonderland invites travelers to leave behind the hustle and bustle of city life and immerse themselves in the area's untamed beauty.
The Big Bend Scenic Byway has captivated visitors from ancient times to today with its unparalleled allure. With its vast seagrass beds, winding rivers, marshes, sugar-sand beaches, and crystal-clear springs, the Big Bend is a sanctuary of unspoiled nature. Venture along the byway and bear witness to an ecosystem teeming with life. Over 300 species of birds, 2,500 plant species, and an impressive array of 30 carnivorous plants call this region home. In this wild paradise, the wildlife outnumbers the human population, offering nature enthusiasts and birdwatchers a unique opportunity to observe and appreciate the diverse fauna that thrives here.
The Big Bend Scenic Byway presents two distinct trails, each offering a captivating experience. Traverse rolling sand hills, hardwood forests, and expansive stretches of pine forests, wetlands, and river floodplains. As one of the country's best road trips, don't be afraid to see what Florida has in store!
Related: This Florida Key Is The Prettiest, With The Best Views
Where Does The Big Bend Scenic Byway In Florida Start?
The Big Bend Scenic Byway starts at US 98 along the Gulf Coast from the historic fishing village of Apalachicola to Newport, then heads north to Florida's Capital City of Tallahassee.
This drive is one of the lesser-known in the state, often being quick and easy to navigate.
View of sunset in the Capital City of Florida.
For anyone embarking on the Big Bend Scenic Byway in Florida, expect to see the state's capital city like never before. Beginning this journey, guests will drive along US 93 along the Gulf Coast, visiting the fishing village of Apalachicola and Newport. From there, drivers will experience Tallahassee, Florida's capital, where they can get off and spend the night at a hotel in the city. From there, the Big Bend Scenic Byway heads west along SR 20 into the Apalachicola National Forest. The next stop on this road trip is south to the town of Sopchoppy and then reconnecting to US 98.
There are two trails to choose from: The Coastal Trail and The Forest Trail.
Another thing to note is that throughout the Big Bend Scenic Byway in Florida, drivers get to see the state in a way less traveled and known compared to regular streets and highways. Florida is one of the most interesting landscapes in the United States, giving this route a major bonus. Birdwatchers and nature lovers tend to enjoy this drive most, as the flora and fauna of the area run wild.
Driving to Orlando, Florida, from Atlanta, Georgia, is another fun road trip idea.
What Is There To See Along The Big Bend Scenic Byway?
Considering this scenic byway takes visitors through Florida's wild coastal and interior landscapes, there's plenty to see. Some of the cooler things about this drive is that the Big Bend Scenic Byway links a vast national wildlife refuge, three state parks, three historic lighthouses, one of the best beach islands in Florida, and fishing towns. As mentioned, the historic and quaint fisher towns of Apalachicola to Newport, Florida, are an especially fun segment of the ride, as well as the smaller beach towns leading between the countless parks and refuges in the area.
Sean Quillen on
Unsplash
"">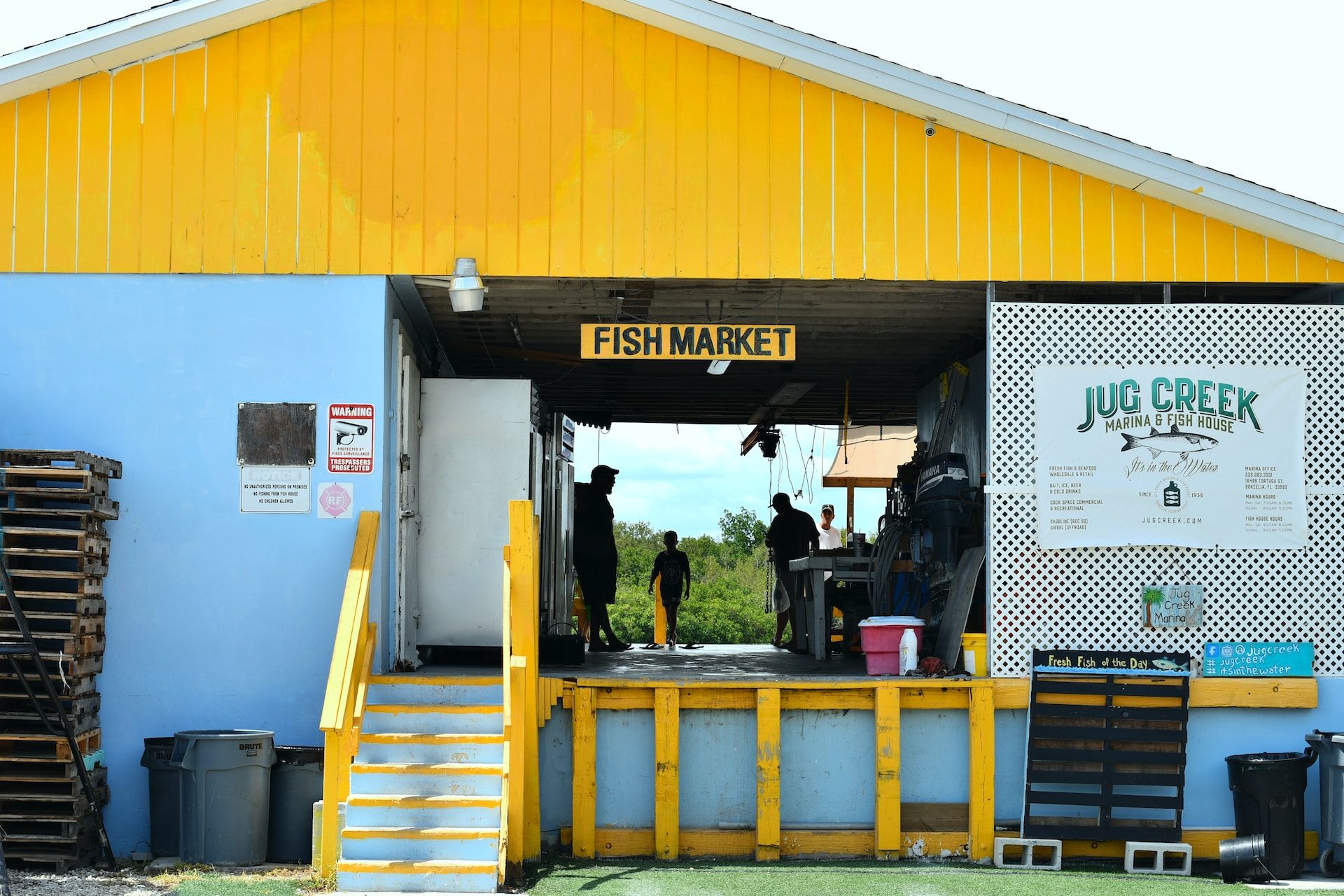 Shadows of people in yellow and blue colored wooden house of the Fish Market, Florida 
Here are a few points of interest for anyone driving this byway:
St. Marks National Wildlife Refuge
St. George Island State Park
Prospect Bluff/Fort Gadsden
Tallahassee Museum
Wakulla Springs State Park
Apalachicola
Sopchoppy
Ochlockonee Bay
Crooked River Lighthouse
Dwarf Cypress Stand
Of course, these are just a few of the many interesting sights to see while driving along the Big Bend Scenic Byway. This is a somewhat short road trip, but it could turn into a multi-day adventure. Florida's East Coast also boasts stunning beaches and scenery, making that another place to adventure.
St. Augustine, Florida, is another history-rich stop, so that's an idea to consider too.
Related: 10 Things To Do In Naples: Complete Guide To Florida's Paradise Coast
How Long Is The Big Bend Scenic Byway In Florida? Can You Drive It In One Day?
The Big Bend Scenic Byway is 220 miles long.
People can drive this in a day, typically taking 4–5 hours.
Ben McLeod on
Unsplash
"">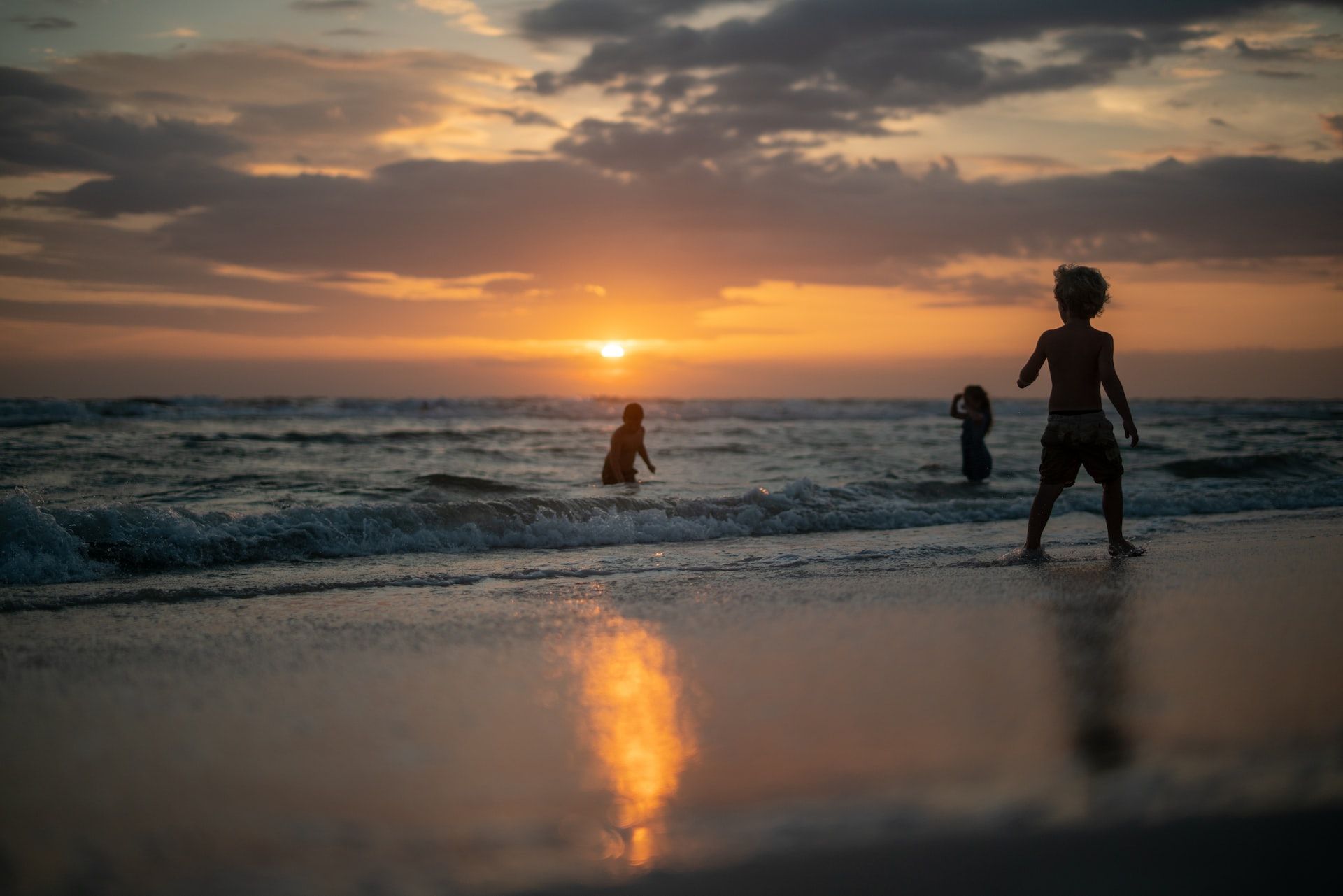 Kids playing on the beach and in the sea at Cape San Blas Florida 
Florida's Big Bend Scenic Byway isn't super long, totaling 220 miles. Generally, tourists can finish this route within one day, although it's far more fun with stops along the way. As covered, this scenic byway isn't meant to be fast. The point of the drive is to capture the quaint history of Florida, all while traversing along a quieter, more historic route in the state. Don't be afraid to take a few detours and enjoy the scenery!