Iceland is a magical destination that can be life-changing. From the incredible colors of the Northern Lights illuminating the night sky milky blue waters of the Blue Lagoon, there is no shortage of memorable experiences to enjoy here. The Land of Fire and Ice is full of natural wonders that can be discovered as part of a guided tour. Whether travelers are driving the Icelandic Ring Road or basing themselves in cozy hostels in Reykjavík for day trips, these are some of the top sights and tours to experience.
10
South Coast Full Day Tour
Basalt columns in Reynisfjara Beach, Iceland
Go beyond the capital city of Iceland with this full-day tour of Iceland's south coast from the capital, Reykjavík. Top attractions that the tour visits include the famous waterfalls of Seljalandsfoss and Skógafoss, Reynisfjara black sand beach, and Sólheimajökull glacier. Travelers can also spot puffins and glimpse Eyjafjallajökull Volcano during the excursion. Transportation is included, but travelers should bring cash for buying lunch and snacks throughout the day since meals are not part of the ticket price for this tour.
Tour:
South Coast Full Day Tour by Minibus from Reykjavik

Cost:
From $112.00

Duration:
10 hours

What's Included:
Wi-Fi on the bus, hotel pick up and drop off, and an Icelandic treat.
9
Golden Circle Day Trip From Reykjavík
Luca Florio on
Unsplash
"">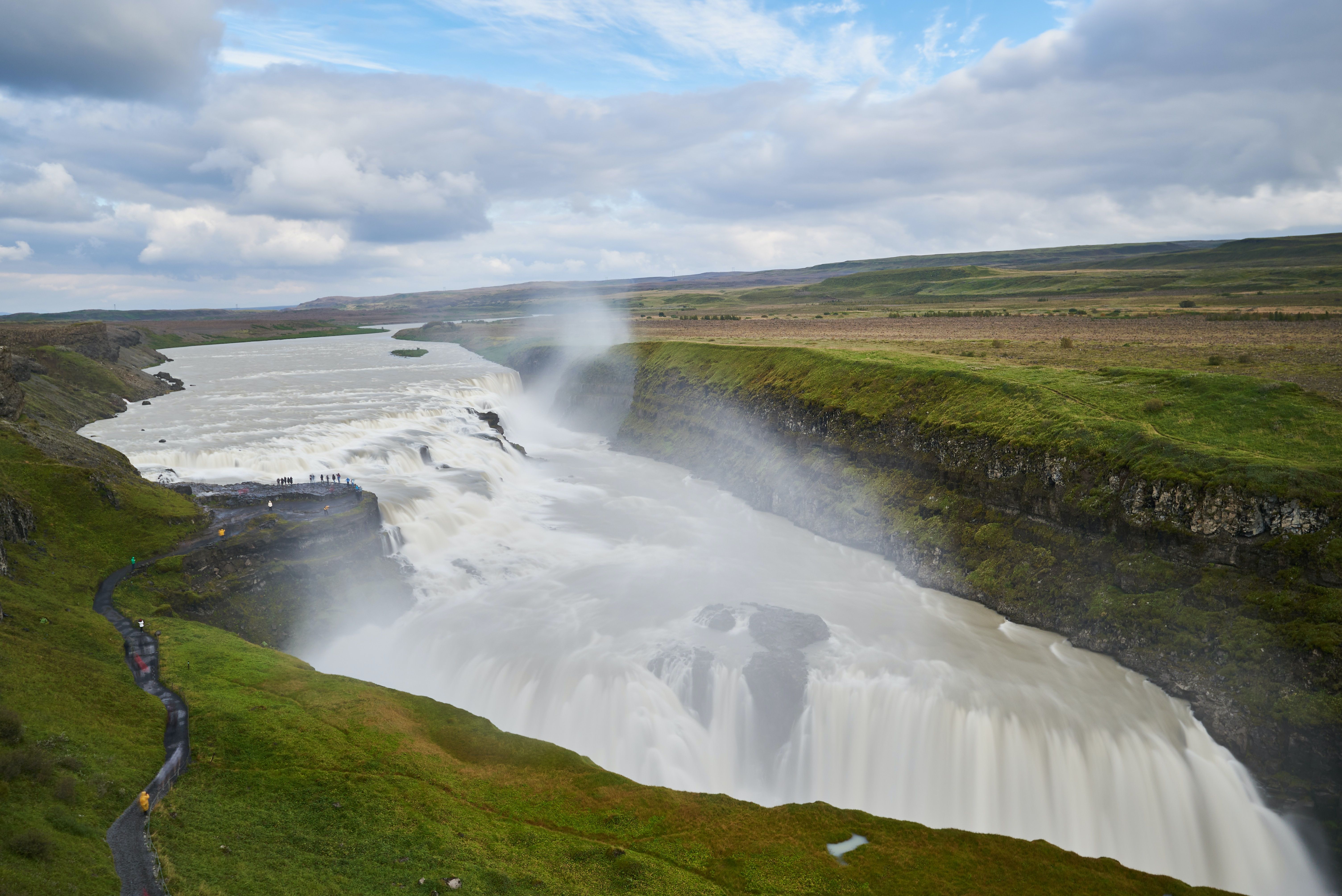 Gullfoss Waterfall in Iceland's Golden Circle
The Golden Circle is a must-do day trip from Reykjavík when visiting Iceland. The tour encompasses three natural wonders of Iceland which are the Gullfoss Waterfall, Strokkur at Geysir, and Thingvellir National Park. The full-day tour includes bus transportation from a hotel in Reykjavík and allows travelers time at each stop to appreciate the incredible scenery, take photos, and ask the tour guide questions. Meals are not included in this full-day tour, so budget cash accordingly for lunch and snacks at stops along the way.
Tour:
Golden Circle Classic Day Trip from Reykjavik

Cost:
From $79.30

Duration:
7 hours

What's Included:
Professional tour guide, bus transfer, Wi-Fi on board
Related: Midnight Sun And Hot Springs: 10 Best Places To Relax In Iceland
8
Snorkeling Between Continents
Snorkeling between two continents in Iceland 
Iceland offers the unique opportunity to swim between two continents at the Silfra Fissure. This waterway occurs where the North American and European tectonic plates meet and is located inside beautiful Thingvellir National Park. Travelers can show up ready for an adventure with no prep work on their part. All necessary gear is provided to stay warm and dry while swimming and snorkeling in this cold waterway. The views of the clear blue water from below are exceptional and are captured through GoPro photos during the tour. There is no additional fee to receive these photos.
Tour:
Snorkeling Between Continents in Silfra with Photos Included

Cost:
From $168.79

Duration:
3 hours

What's Included:
Professional English-speaking Guide, snorkeling tour in Silfra Fissure, GoPro photos from the tour, help from a Certified PADI dive / Dive-master, drysuit, snorkeling equipment, hot drinks, and cookies
7
Local Foodie Adventure
Solveig Michelsen from
Pixabay
"">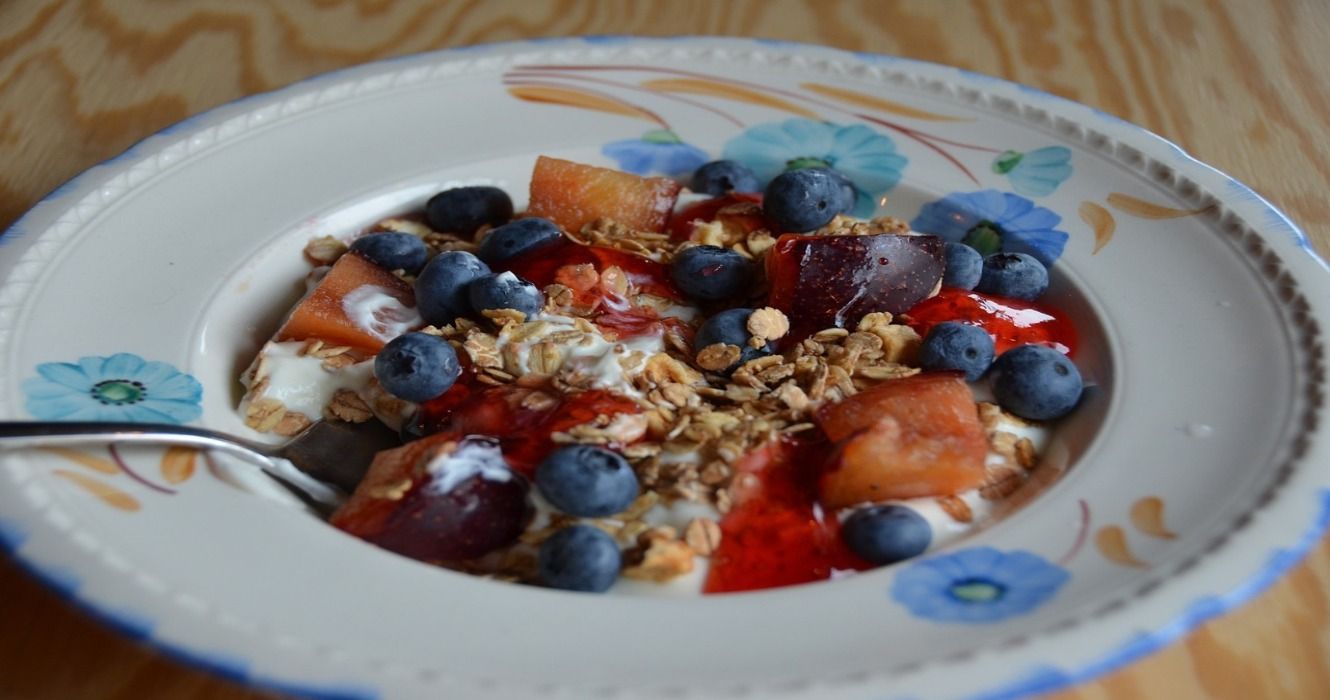 A bowl of Icelandic yogurt Skyr topped with fruit
Enjoying the local cuisine is one of the best ways to learn about a destination, so why not take a food tour while in Reykjavík? This tour allows travelers to sample food from a variety of eateries and food trucks in the city, tasting an array of traditional Icelandic foods. Guests will try Icelandic street food, homemade ice cream, and the famous Icelandic hot dogs. The small group tour is limited to 12 people to ensure a personalized experience that allows travelers to ask questions.
Tour:
Reykjavik Food Walk – Local Foodie Adventure in Iceland

Cost:
$119.00

Duration:
3 hours

What's Included:
Tour guide, 4–5 stops, 8+ dishes to try
Related: Discovering The Unusual: Top 10 Weird Foods To Eat In Iceland
6
Blue Lagoon Ticket And Transport
Frank Denney on
Unsplash
"">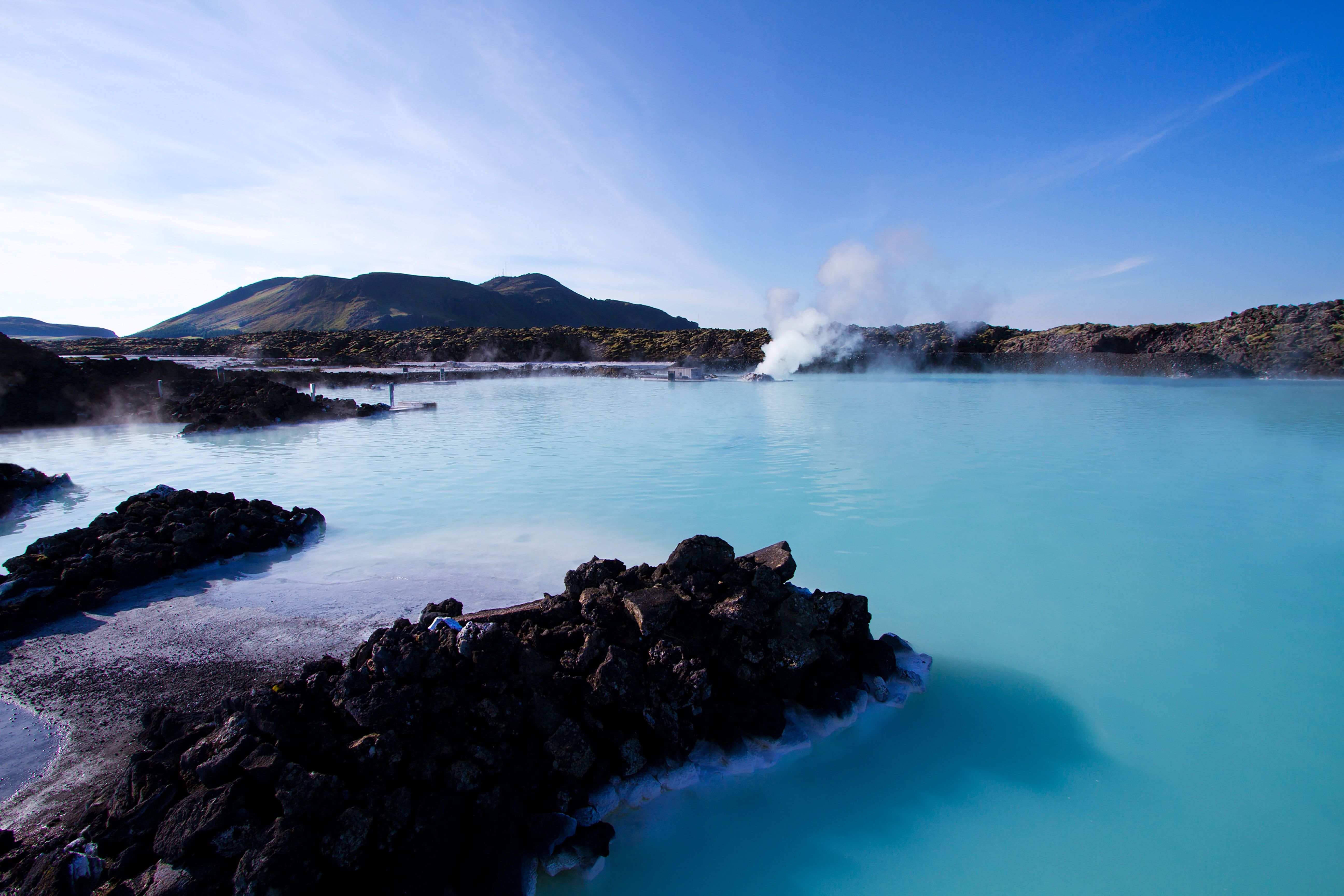 The Blue Lagoon in Iceland surrounded by black rocks under a blue sky
The Blue Lagoon is a staple for travelers visiting Iceland. The hot, inviting mineral water is an otherworldly shade of blue, and the in-water bar is a fun feature of the experience. Relaxing here for a full day is worthwhile, especially for the tour price. Book in advance to avoid disappointment since this attraction is so popular among tourists. The package allows travelers to book the Comfort or Premium ticket for the Blue Lagoon and add a bus transfer if necessary. The Comfort ticket includes a towel, one beverage, and a silica face mask, while the Premium ticket also includes a bathrobe and algae face mask.
Tour:
Blue Lagoon Ticket with Optional Transportation

Cost:
From $169.43

Duration:
3 hours

What's Included:
Bus transfer, Premium or Comfort Entrance Ticket
5
Lake Myvatn, Hot-Springs & Godafoss Waterfall Tour
The Myvatn Nature Baths, Iceland
Travelers who find themselves in northern Iceland in Akureyri have a whole new set of attractions to explore in this part of the country. The half-day tour includes a chance to soak in the Myvatn hot springs and view the incredible cascades of Godafoss waterfall. The tour also stops at the craters of Skútustaðir and the lave fields of Dimmuborgir. The tour ticket price also includes a packed lunch. This is a great opportunity to explore the northern highlights of Iceland in a single day.
Tour:
Lake Myvatn, Hot-Springs & Godafoss Waterfall Tour from Akureyri

Cost:
From $154.00

Duration:
6 hours

What's Included:
Transportation and Wi-Fi on the bus
4
Whale Watching Tour From Reykjavík
Kristina Delp on
Unsplash
"">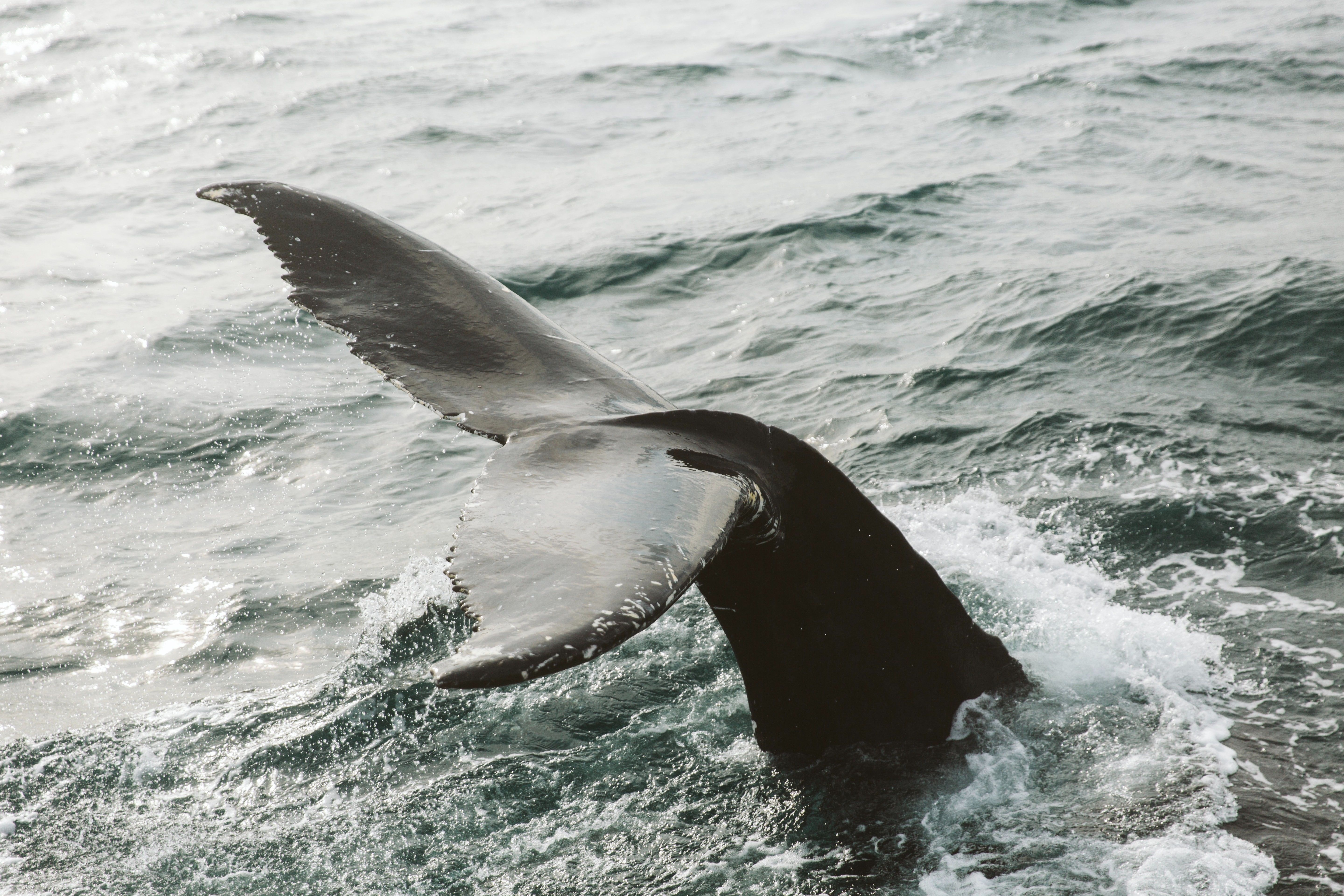 Whale watching in Iceland 
Whale watching is a top thing to do in Iceland, so travelers can embark on this exciting adventure to look for majestic creatures off the coast of Reykjavík. The peak season for whale watching is from June to August. While companies can never guarantee that travelers will spot whales while on the tour, the success rates for this tour is extremely high, with 95% success during the summer months and 80% success in the winter. Guests are provided with the necessary gear to remain warm and comfortable on board the ship in every season.
Tour:
The Original Classic Whale Watching from Reykjavik

Cost:
From $87.00

Duration:
3 hours

What's Included:
Live guide, overalls, raincoats, blankets, admission to Wildlife Exhibition, free Wi-Fi on board
Related: 10 Best Iceland Hotels That Showcase The Charms Of The Land Of Fire And Ice
3
Icelandic Horse Back Riding Tour
The Icelandic Horse is a unique creature that is the only horse breed in Iceland. Among their many interesting and unique traits is the ability to perform one or two additional gaits: Tolt and, sometimes, pace. Riding through the Icelandic countryside on horseback is a magical experience that will stay with travelers for a lifetime. Before getting on the horse, guests of the tour are fitted with helmets for safety and briefed on how to ride. The tour is suitable for all levels of experience.
Tour
: Icelandic Horseback Riding Tour from Reykjavik

Cost:
From $118.94

Duration:
2 hours

What's Included:
Helmet, boots, rain gear, tea or coffee
2
Hike Inside A Volcano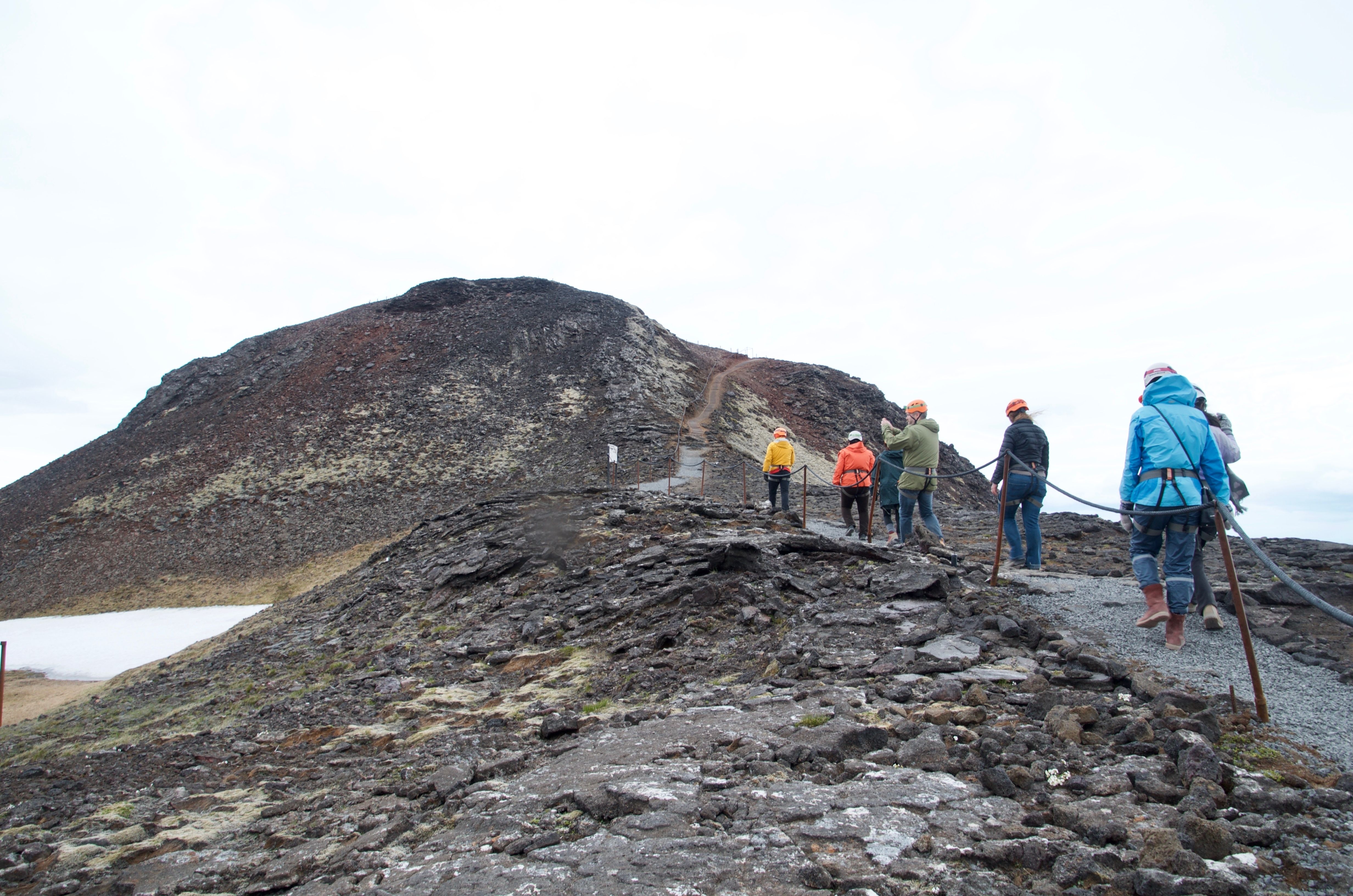 Trekking to Thrihnukagigur Volcano 
See the inside of Iceland's dormant Thrihnukagigur volcano on this small group tour that is limited to a maximum of 18 guests. The tour is led by an expert travel guide and takes guests to the Blue Mountains of Iceland where they will journey inside the volcano to see the geological remnants of an eruption that took place 4,000 years ago. Hotel pick-up and drop-off is included as part of the package price.
Tour:
Inside the Volcano: Small Group Thrihnukagigur Hike and Tour from Reykjavik

Cost:
From $367.02

Duration:
5 to 6 hours

What's Included:
Hotel pickup and drop-off, a professional guide, helmet, harness, and safety equipment, light refreshments
1
Northern Lights Sightseeing Tour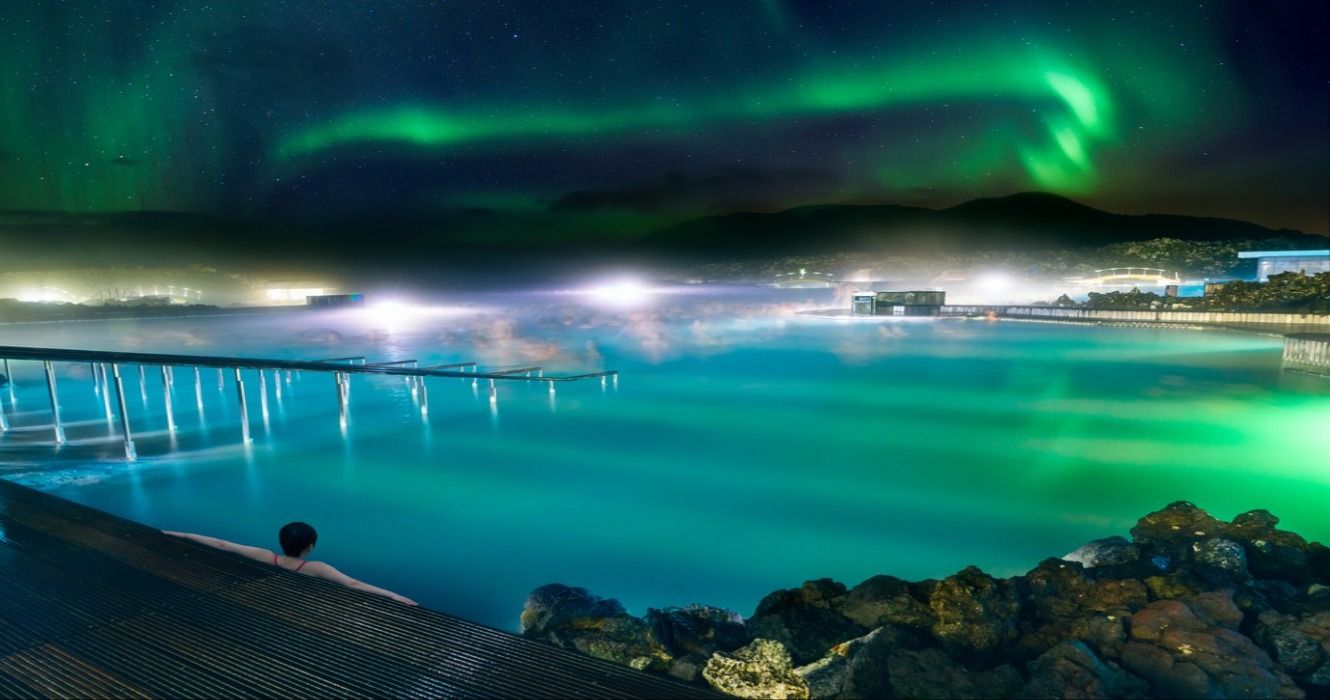 A person relaxing at Blue Lagoon at night in Iceland with the Northern Lights in the sky
Seeing the Northern Lights in Iceland is a bucket-list activity and travelers can do their best to have this experience by booking a guided tour. There is never a guarantee of seeing the lights, but they are best seen from November to March when skies are dark and days are short. The tour takes travelers outside the city, away from light pollution, to improve the chances of spotting the phenomena. Guests also enjoy delicious homemade hot chocolate made from real Icelandic chocolate to help keep warm.
Tour:
#1 Northern Lights tour in Iceland from Reykjavik with PRO photos

Cost:
From $141.60

Duration:
4 hours

What's Included:
Professional local driver and guide, hotel pickup and drop-off, Wi-Fi on board, cinnamon buns, wool blanket, professional photos