Nestled in the tranquil waters of Penobscot Bay, off the southeast coast of Islesboro, lies a hidden gem that has remained largely off the public radar. 700 Acre Island is a picturesque sanctuary boasting breathtaking views and a fascinating geological legacy. This 700-acre pancake of land, adorned with spruce and pine, has captivated artists and nature enthusiasts for generations.
Renowned artist Charles Dana Gibson, creator of the iconic Gibson Girl, was drawn to this enchanting island in 1903. Seeking respite and inspiration, he built his summer "cottage" here and spent countless summers immersed in the island's timeless beauty until his passing in 1944. Little did he know that beneath this idyllic retreat lay a geological treasure that transcends time itself.
Recent research has revealed that 700 Acre Island is composed of Maine's oldest rocks, formed over a billion years ago when life on Earth was dominated by microbial goo. These ancient rocks starkly contrast with the rest of Maine's relatively younger bedrock, dating back less than 500 million years. The island's geological significance has only come to light in recent years, intriguing geology enthusiasts and igniting a sense of wonder about the island's ancient past. There are endless mysteries to uncover here.
Related: 12 Things To Do In Bangor: Complete Guide To Maine's Art & Culture Hub
Where Is 700 Acre Island? Can People See It?
700 Acre Island is located in Penobscot Bay, Maine.
This island is just off Islesboro to the southeast.
For those wanting to see the stunning and mysterious 700 Acre Island, this destination is in Penobscot Bay, just off Islesboro, Maine. Here, guests can see where famed artist Charles Dana Gibson, creator of the Gibson Girl, built a home and some of the oddities of this location. Typically, when someone says island, people think of coconuts and palm trees, although here in Maine: expect lush grass, dense foliage, and plenty of inspiring scenery.
The image is about Penobscot Bay, Maine, USA
If anyone wants to see Maine's tallest waterfalls: Moxie Falls is worth considering.
According to Maine Memory, 700 Acre Island didn't host anyone many people, with Charles spending time there until he died in 1944. This is one of many small islands in the area, boasting very few residents (if any) and peaceful sights for those boating in the nearby waters. Maine can feel quaint throughout its coastal towns and islands, with 700 Acre Island being just a speck of land among many others. Getting here requires a boat or hopping aboard a ferry. The company Dark Harbor Boat Yard is nestled at the tip of the island, providing services to the few that live and come here. Boston to Portland, Maine, is a fun nearby road trip to consider as well.
What Is The History Behind 700 Acre Island In Maine?
700 Acre Island in Penobscot, Maine, was once the summer home of Charles Dana Gibson, creator of the Gibson Girl.
The island gained traction with a boatyard beginning operation in 1920.
The history of 700 Acre Island within the Penobscot area has always been somewhat unknown. Starting as a quiet boatyard in the 1920s, 700 Acre Island employed very few people and served only a few dozen residents at its prime. Considering the island is so remote, there aren't many reasons for new people to stay here. However, artists, boaters, and other nature lovers bought homes and built them over the years, relying heavily on the Dark Harbor Boat Yard to transport them and other resources back and forth to the mainland.
Paul VanDerWerf from Brunswick, Maine, USA from
Wikimedia Commons
"">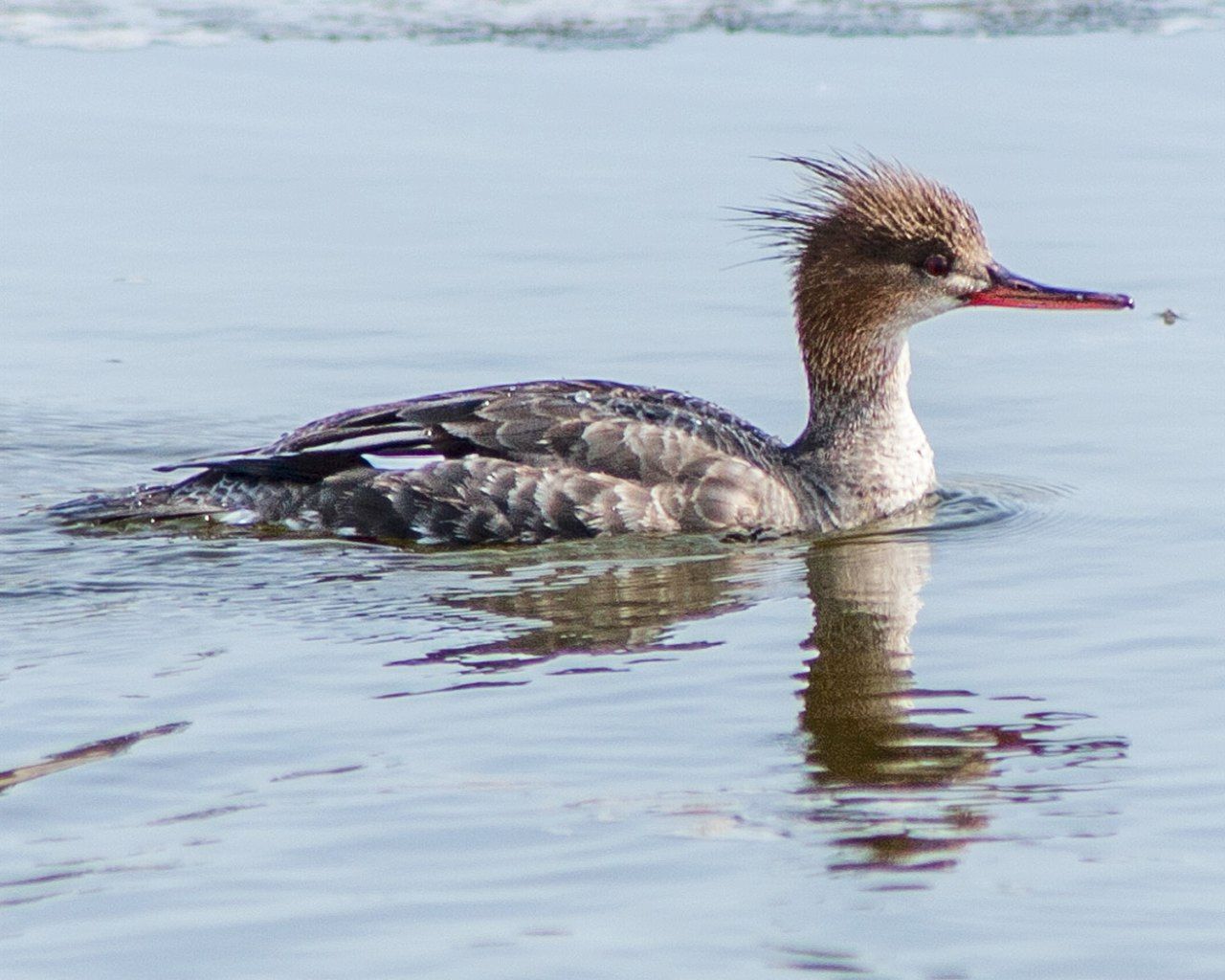 Female Merganser at Popham Beach State Park.
Acadia National Park isn't too far from 700 Acre Island, so that's somewhere else to see for Maine travelers.
Like many other surrounding locations, 700 Acre Island isn't a booming town and is more mysterious and historic than anything else. Something to mention is that during World War II, people on the island built boats for the navy, supplying them with plans for a 35-foot airplane re-arming boat that still hang on the wall of the yard's oldest building. This is certainly a neat place to spend the day. York Beach, Maine, is another top spot to see while in the state, so here are fun things to do there.
Related: Best Maine Lobster Roll: Where To Find It (& Some Honorable Mentions)
What Was Recently Found On 700 Acre Island In Maine's Penobscot Bay?
One of the oldest rocks in Maine/New England was found on 700 Acre Island.
Some of the tectonic activity that shaped the rocks on 700 Acre Island may have occurred during the Silurian period, roughly 444 to 419 million years ago.
Photo:
Jules Verne Times Two
/ CC-BY-SA-4.0
"">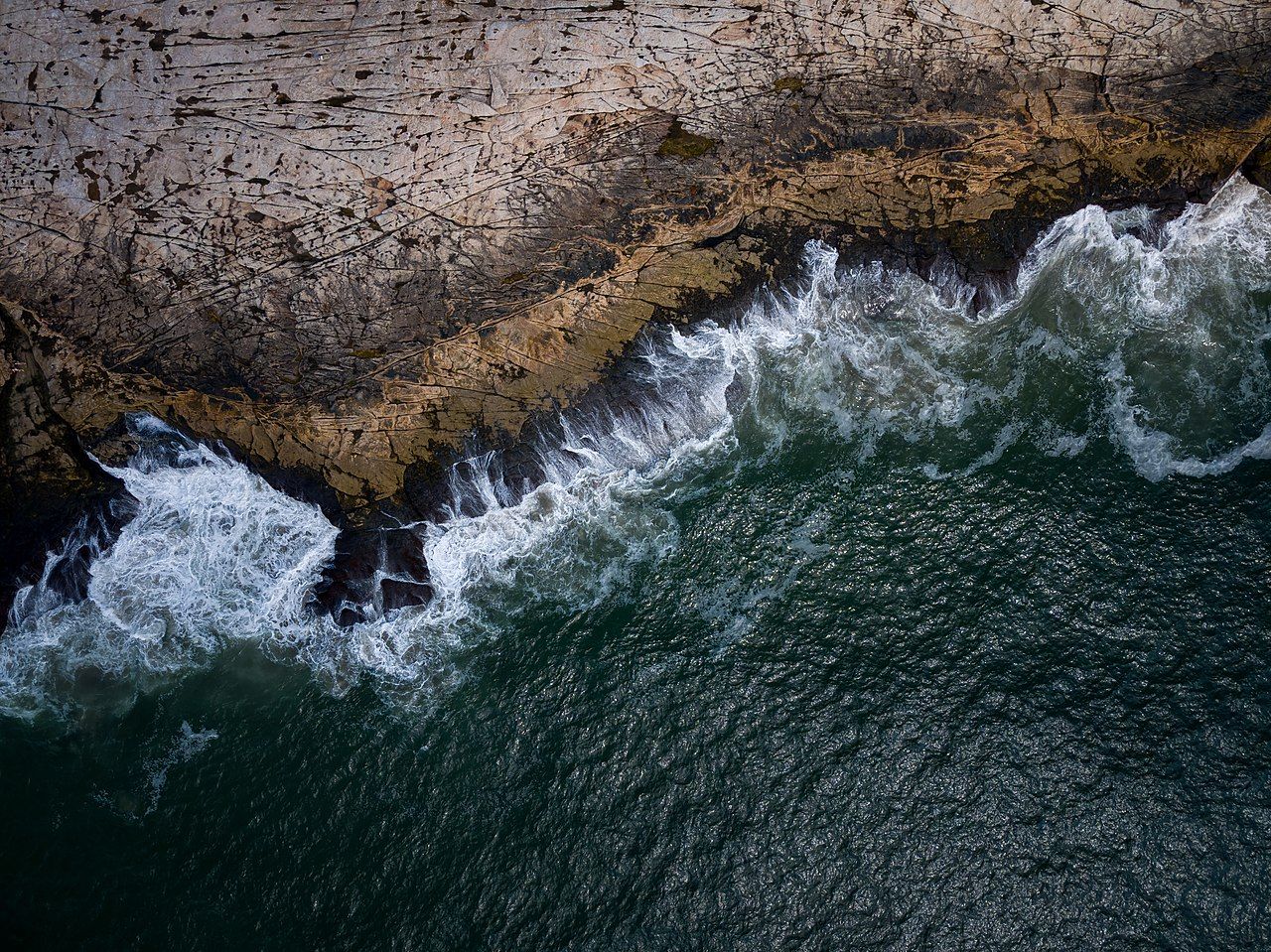 Aerial view of Fox Islands Popham Beach State Park Maine, US
Recently, discoverers found what is believed to be the oldest rock in New England at 700 Acre Island. Considering that Penobscot Bay is dotted with more than 200 islands, the largest of which — like Isle au Haut and the Fox Islands of Vinalhaven and North Haven. Within these many islands lies the tiny (but mighty) 700 Acre Island, which now boasts rock formations said to be shaped by tectonic activity on the island 419 to 444 million years ago.
These things to do while in Wells, Maine, might also be worth checking out.