New Haven is a truly emblematic New England city. Situated on the southern coast of Connecticut, New Haven has both the bustle and excitement of a city and the raw natural beauty of a New England rocky coastline.
This city is a lot more than its geography. New Haven is home to some of the best pizza in the world, with many saying its numerous pizzerias are even better than those in New York City. No trip to this area is complete without trying a unique and divine clam pizza, which is available at many local pizza joints.
In addition to pizza and shoreline, New Haven is the home of one of the world's most prestigious colleges — Yale University. The campus is gorgeous, and there are several amazing things to do on its grounds, including visiting museums and viewing its stunning architecture.
UPDATE: 2023/07/07 16:14 EST BY DYLAN MYERS
More Things To Do In New Haven
This update refreshed and expanded the list of what to do in New Haven. Exciting new attractions include getting outdoors to picturesque beaches, scenic hikes through spacious city parks, or diving even deeper into the history of Yale University's hometown at iconic museums.
Top Things To Do
Whether visiting college campuses or on the quest for America's best pizza, New Haven is an essential stop on any excursion in New England.
1
Try New Haven Pizza
Without question, the most important thing any visitor needs to do in New Haven is to try their unbelievable pizza. The pizza in this southern Connecticut city is considered by many to be some of the best in the world.
From its thing yet chewy crust to the sweet sauce and variety of variations, it is the ultimate city for pizza lovers. Frank Pepe's and Sally's were once considered the two great rivals in this pizza empire. But now more than a dozen reputable pizza joints are churning out some of the best pizza in the country.
While toppings are a matter of taste, a trip to New Haven should include at least one white clam pizza. The combination of clams, cheese, garlic, and seasonings is a curious yet altogether incredible flavor combination that is very much a New Haven specialty.
Check out the 'Where To Eat in New Haven' section below to find more information on the city's favorite pizza joints.
Related: For The Birthplace Of The Hamburger, Look No Further Than This Connecticut Eatery
2
Explore Yale University's Beautiful Campus
Huichao Ji on
Unsplash
"">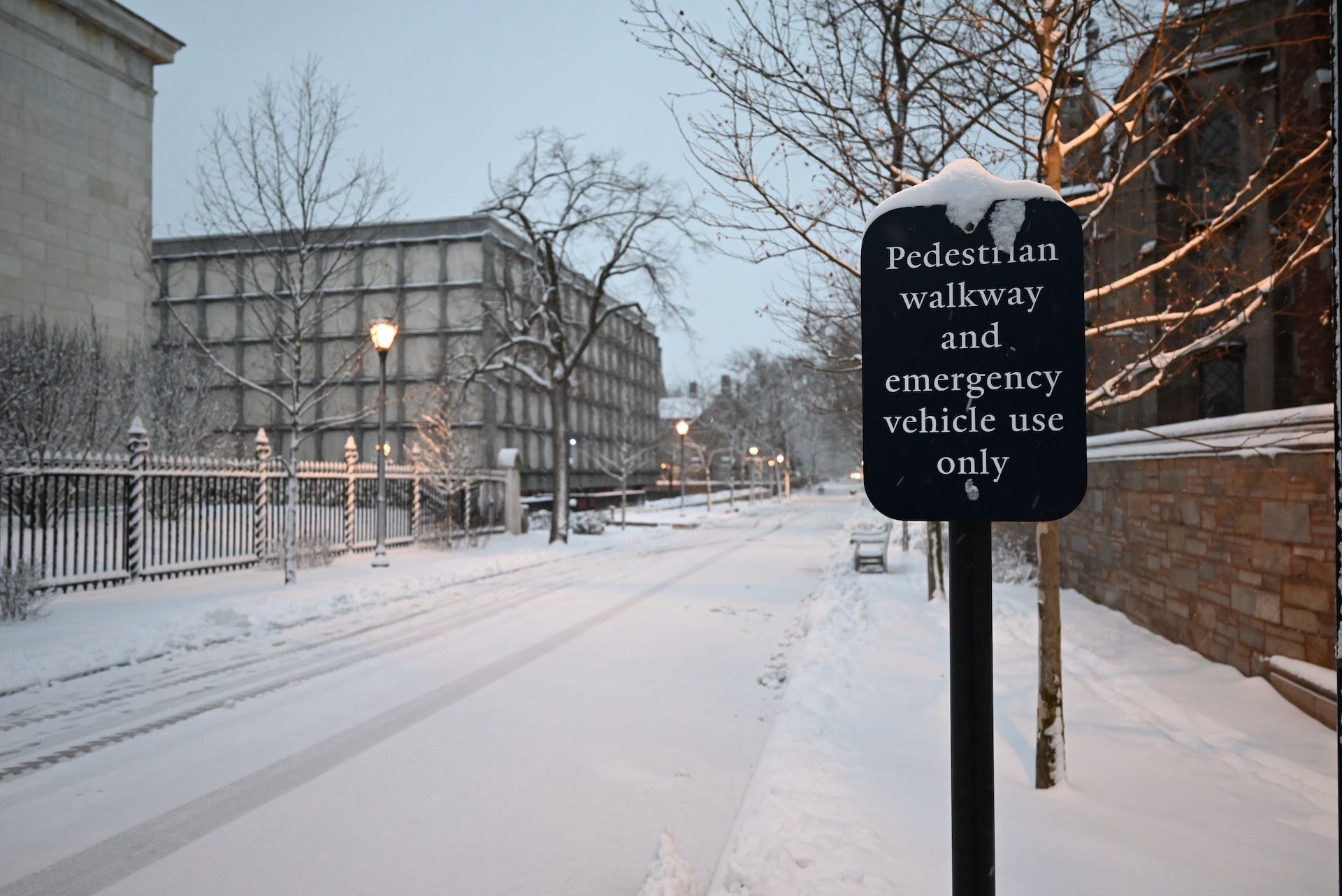 Pedestrian Walkway New Haven
One of the most famous things about New Haven is the fact that it is home to one of the best universities in the world — Yale. Many of the most famous and successful people in this world have graced its classrooms and walked its campus. Enjoy walking among the great on the campus.
Most of the Yale campus and its historic buildings are open to the public (to a degree). It is worth spending an afternoon exploring its pedestrian-only roads, walking under the gorgeous arches, and walking over a big pizza lunch. There is the Yale Bookstore as well as several nearby cafés to enjoy during this historic stroll.
Yale Bookstore hours:
Monday – Wednesday, 10 AM – 7 PM

| Thursday – Saturday, 10 AM – 8 PM | 11 AM – 6 PM

Location:
77 Broadway, New Haven, CT 06511
3
Catch A Festival At The New Haven Green
David Mark from
Pixabay
"">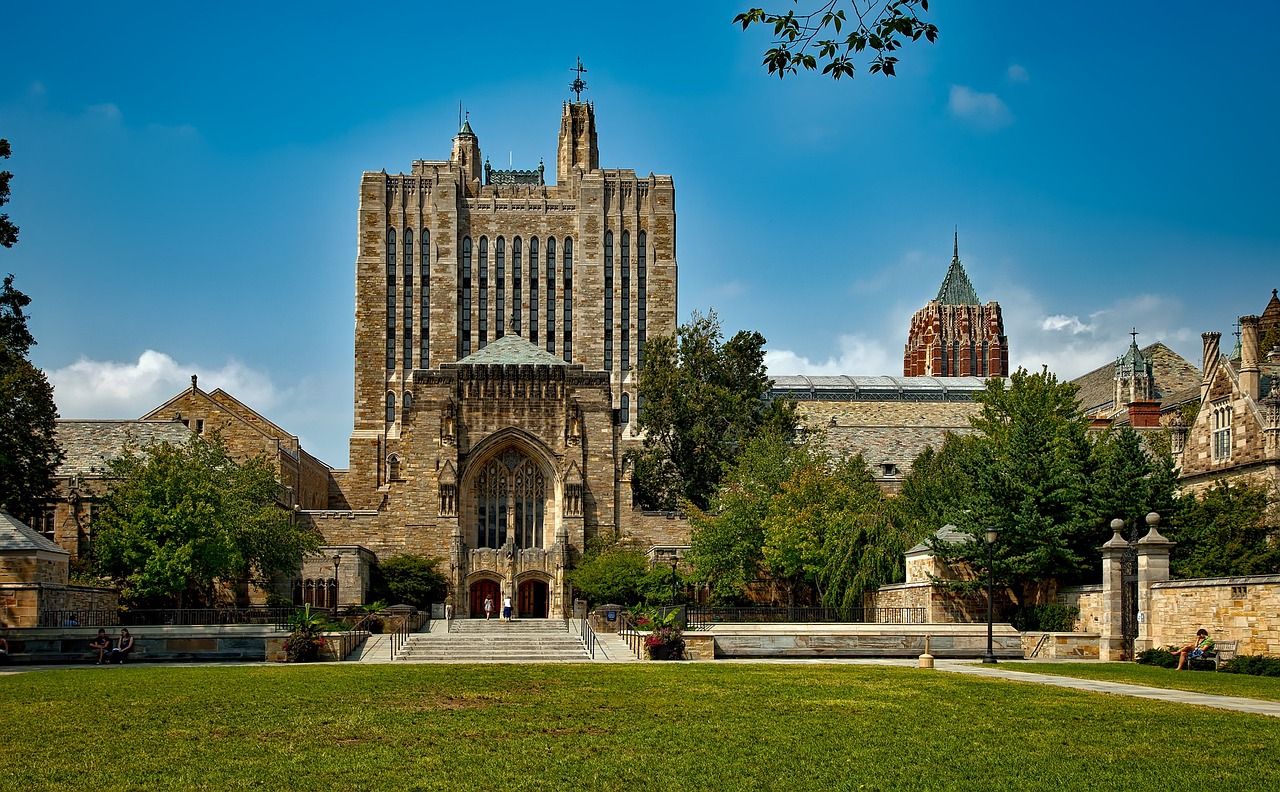 Yale University campus, near the New Haven Green
The New Haven Green is a famous large town square of sorts. It is a large grassy area right in the center of the historic downtown area. In fact, part of Yale University borders the Green. It is easy to take a seat and people watch on any given day, watching people play with dogs and walk in the crisp New England air.
This iconic patch of grass also hosts tons of festivals and events throughout the year. In fact, many of these events are free, and they all tend to be loads of fun for the whole family.
Research to see if anything is happening at The Green during the approximate time of a visit to plan an itinerary accordingly.
4
Take A Day Trip To Grand Central Station
Rafael Leão on
Unsplash
"">
Grand Central Terminal
Another fun thing to do in New Haven for several days is a trip to New York City via the Metro-North Railroad. New Haven is the last (and first — depending on the direction) stop on the Metro-North train line to New York City. This makes a quick trip to downtown Manhattan simple.
Simply buy a ticket at the New Haven train station, board many of the NYC-bound trains, and in two hours or so, a person is transported to the stunning and iconic Grand Central Station.
Times Square, Rockefeller Center, the Empire State Building, and Radio City Music Hall are all within walking distance of this train station. This makes an amazing day trip to New York easy and affordable. Best of all, there is no need to battle the traffic or erratic drivers.
Hours
: From as early as 4 AM to as late as 1 AM

Tickets
: From $14 one-way per adult
Consider booking an off-peak round-trip ticket. These tickets save a few bucks each way and the trains tend to be much less crowded, as they are not popular commuting times. Check the Metro-North website for schedule information.
5
Enjoy Some Retail Therapy At 56 Broadway
Huichao Ji on
Unsplash
"">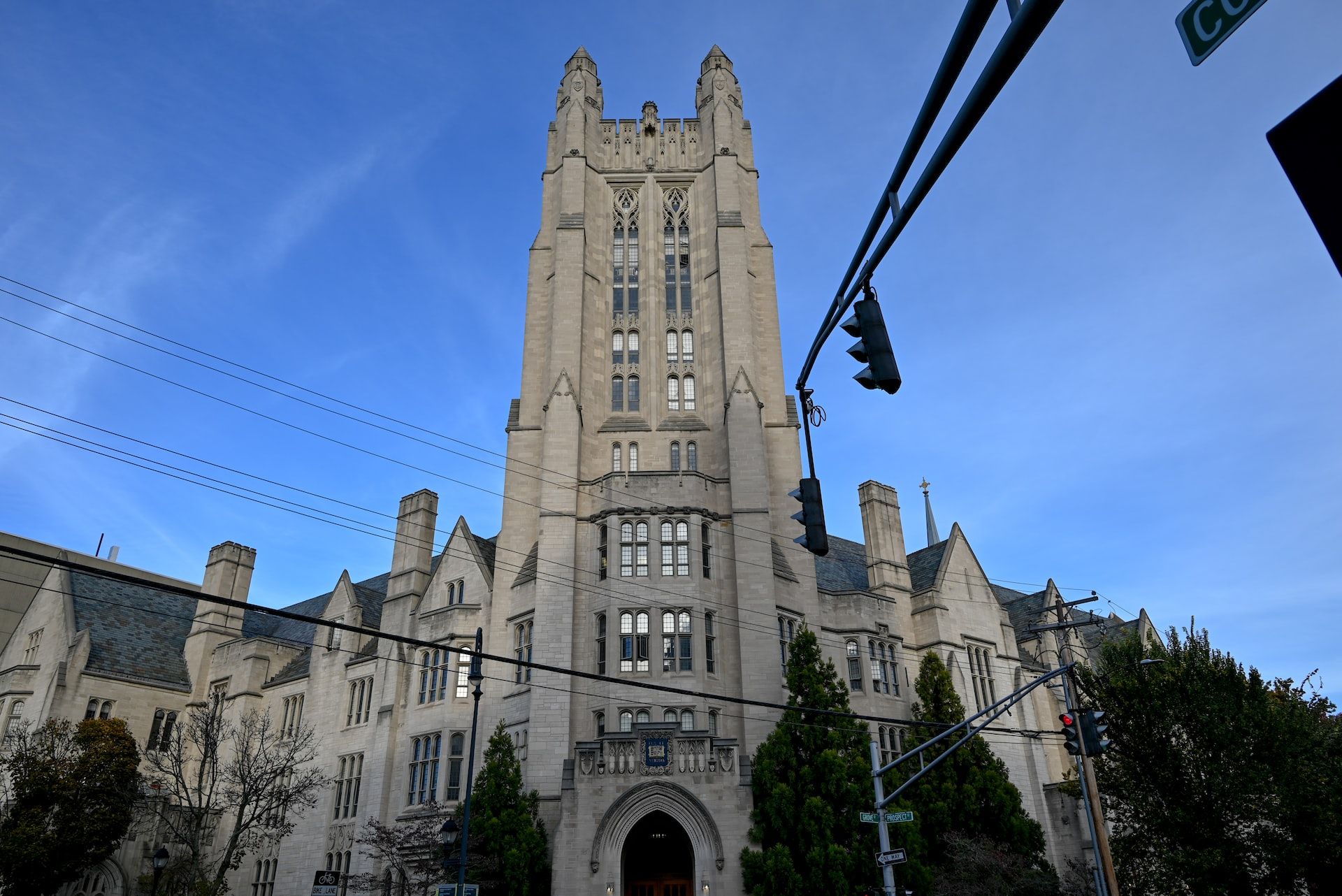 Iconic building in New Haven
The Shops at Yale at 56 Broadway make for a perfect afternoon of retail shopping in New Haven. There are more than 65 retailers in this area. From the Apple Store to several bookstores, there are many places for university students and others involved in education to go wild.
But there are also a variety of high-end and popular clothing stores and boutiques. After a few hours of shopping, the stomach is bound to start grumbling. Luckily there are also ample dining options, from casual cafes to more high-end white tablecloth establishments.
Hours:
Most stores open Monday – Saturday, 10 AM – 8 PM | Sundays, 11 AM – 6 PM

Note:
Find out where to park
here
6
Visit The Beinecke Rare Book And Manuscript Library
Beinecke Rare Book & Manuscript Library, New Haven
For any book lover, library lover, or lover of anything historic or noteworthy, a trip to the Beinecke Rare Book and Manuscript Library is an essential stop on a trip to New Haven. This is another museum of sorts, located within the Yale University complex.
The library houses some truly rare books, manuscripts, and important literary artifacts. Some areas require special access, but there is ample space where the public can view them.
The library is quite impressive to take in, even if the visitor is not a big literary buff. With frequent exhibits and lots to learn and see, this is a great place to visit when in the vicinity of Yale.
Hours:
Mondays & Tuesdays, 9 AM – 7 PM | Wednesdays, 10 AM – 7 PM | Thursdays, 9 AM – 7 PM | Fridays, 9 AM – 5 PM | Saturdays & Sundays, noon – 5 PM

Entrance
: Free
Related: This Quirky Connecticut Book Barn Might Be The Place For Book Lovers
7
Catch A Show At Toads Place
New Haven is also the home of one of the country's most beloved intimate live music venues, Toad's Place. This legendary venue has been around for nearly 50 years. Some of the famous performers to grace its stage include Billy Joel, Bob Dylan, The Rolling Stone, Johnny Cash, and more recently, Drake, U2, and Cardi B.
This intimate venue has a capacity of 750. This makes it a perfect place to see a beloved artist up close and personal.
Check the Toad's Place website for upcoming shows, and coordinate a trip when a great musician is set to take the stage.
8
See Some Amazing Art At The Yale University Art Gallery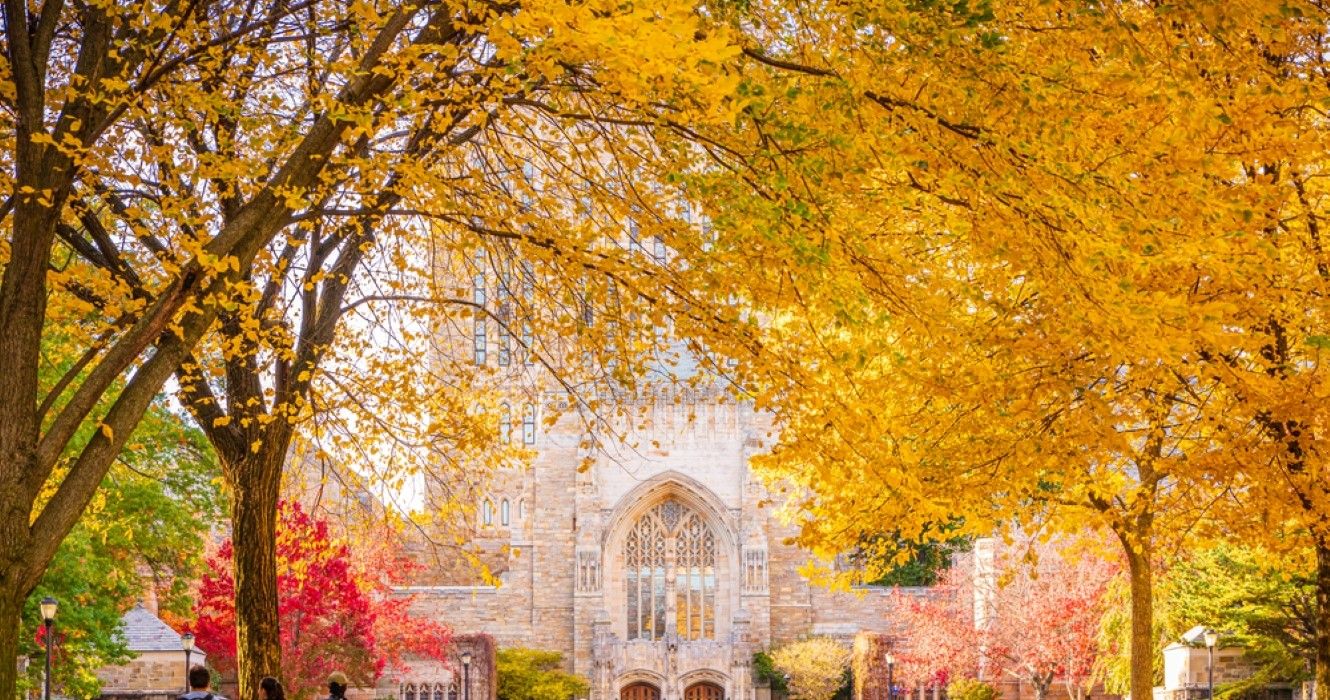 Sterling Memorial Library at Yale University, New Haven, Connecticut in the fall
The Yale University Art Gallery is a fantastic place to visit on a trip to New Haven. It is a great add-on to a nice walk around Yale's campus. It is also a great place to tuck in before or after a trip to the New Haven Green.
The Yale University Art Gallery is the oldest university art gallery in the entire country. There is a plethora of art eras explored throughout this gallery, with some major names and very important pieces of artwork.
The gallery is housed in some of Yale's most beautiful historic buildings, making a visit to the gallery even more enjoyable. Best of all, this art gallery is free, so there really is no excuse not to take a trip here on any visit to New Haven.
Hours:
Tuesday – Friday, 10 AM – 7 PM | Saturdays & Sundays, 11 AM – 5 PM | Closed Mondays

Entrance:
Free
9
Wander Through The New Haven Museum
f11photo on Shutterstock"">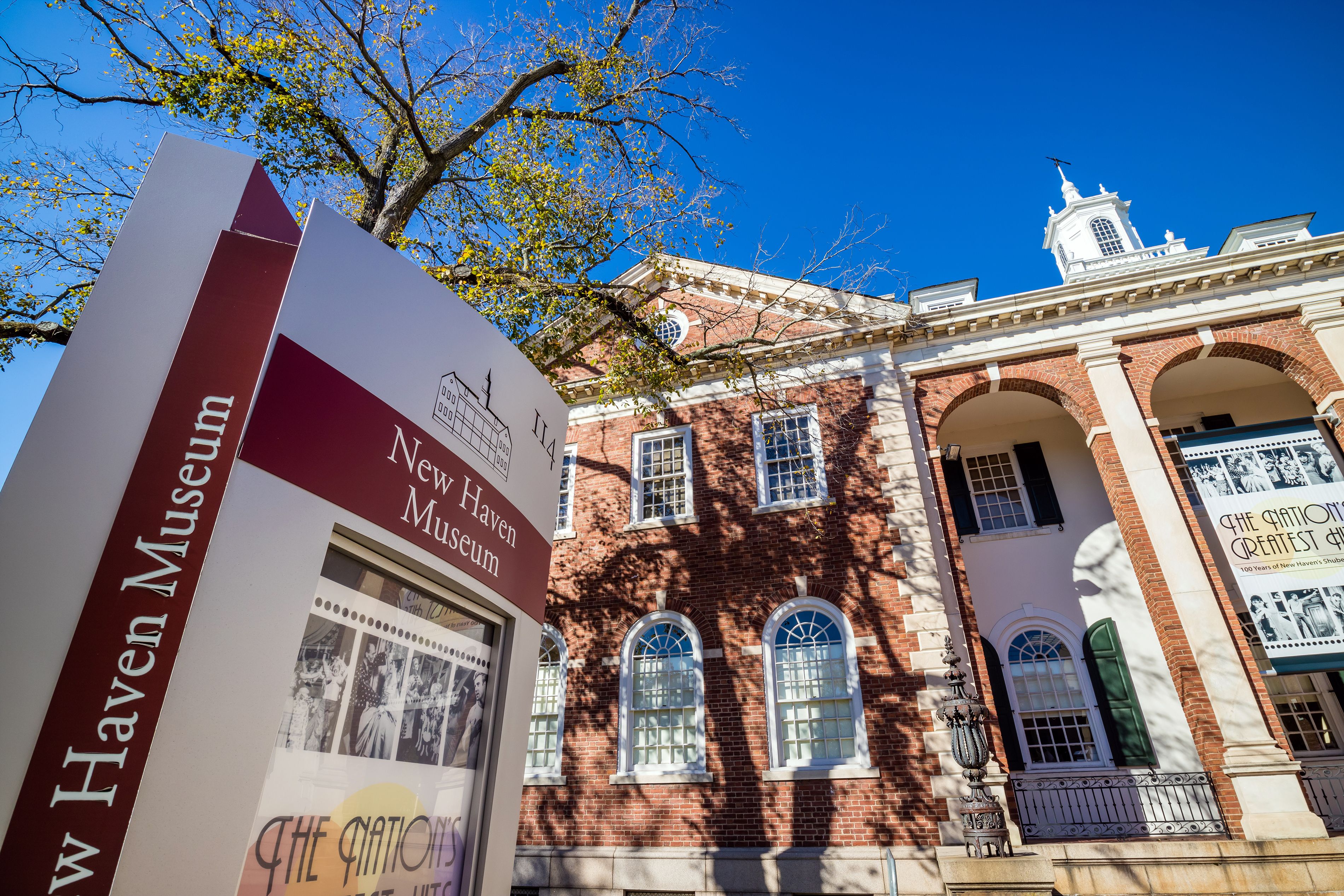 New Haven Museum
History buffs who haven't tired after exploring Yale University can continue their dive into the past at the New Haven Museum. One of the best museums in New Haven, this attraction showcases a broader look at the history of the city and region spread across several collections in four halls.
Inside the New Haven Museum, visitors will find landscape paintings from the 17th century, furniture from the Puritan Colony, and even Eli Whitney's cotton gin. Guests can also view a maritime collection, a letter from John Quincy Adams, and a reconstruction of the first telephone switchboard.
Hours:
Wednesday – Saturday, 10 AM – 5 PM | Closed Sunday – Tuesday

Entrance:
$4 per adult

Location:
114 Whitney Ave, New Haven, CT 06510
10
Head To The Beach At Lighthouse Point Park
julio angel berroa on
Unsplash
"">
Lighthouse Point Park in New Haven
One of the greatest outdoor activities in New Haven is a visit to Lighthouse Point Park. No matter the season, the blustery coastal park has something for everyone.
In the summer, visitors can relax on the beach or families can venture to the Splashpad. Lighthouse Point Park offers scenic views of Long Island and a picturesque lighthouse that, although no longer in operation, makes for great photos and may be one of the most impressive lighthouses in the United States.
In the spring and fall, bird watchers can catch endless flocks of migratory birds.
Hours:
Daily, 7 AM – sunset

Entrance:
From $25 per vehicle per day

Accommodations:
Bathhouse and restrooms available
Children (and adults) will love to take a ride on the 100-year-old Carousel at Lighthouse Point Park. Enjoy this attraction for 50 cents, open on Saturdays and Sundays.
11
Get Outside At East Rock Park
Jon Bilous on Shutterstock"">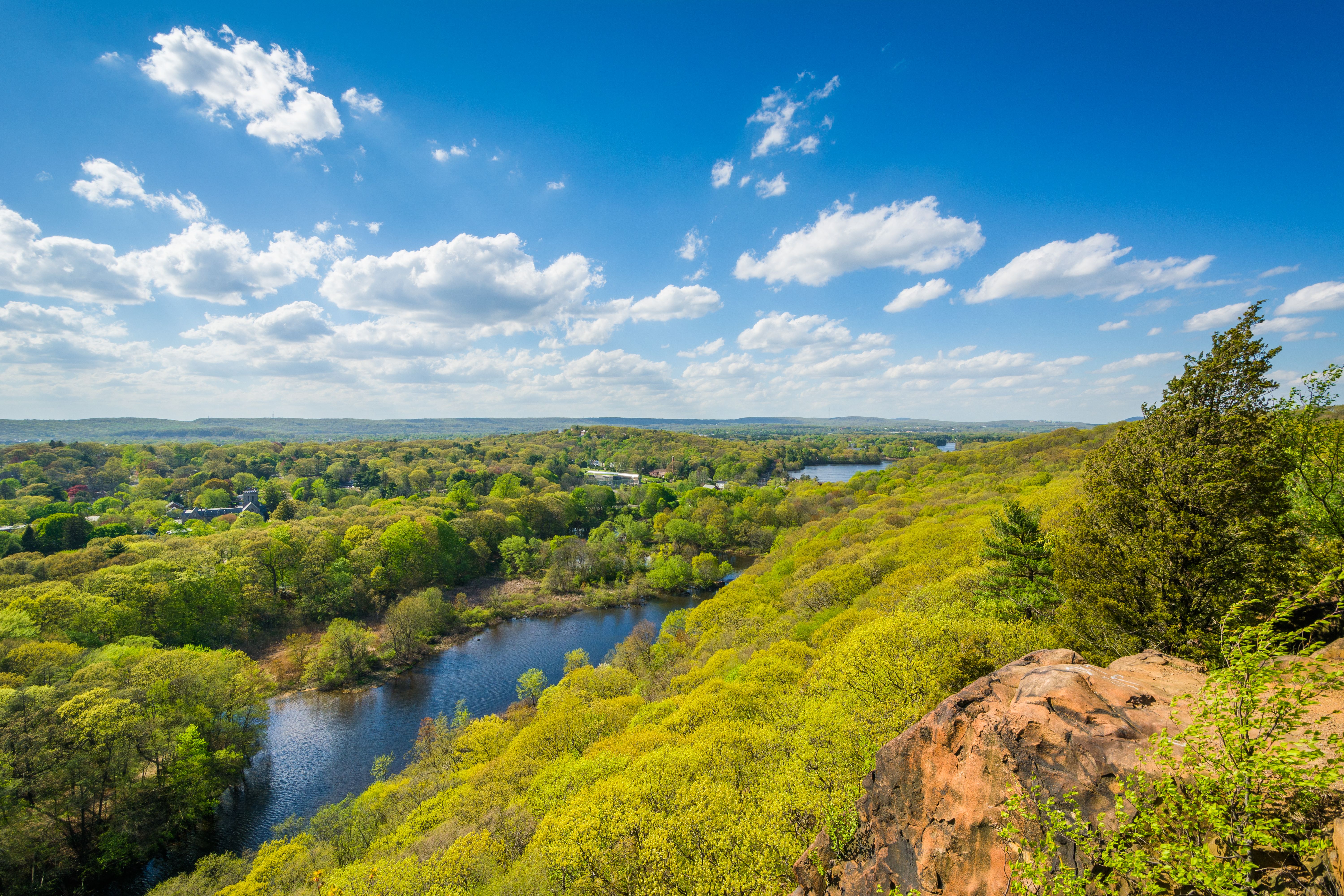 A view of the Mill River from East Rock Park in New Haven
East Rock Park is another excellent spot to feel out in nature in the middle of the city. Sprawling, spacious, and green, East Rock Park is a haven for hikers, bikers, and all outdoor enthusiasts. Over ten miles of trails crisis cross the park for joggers and walkers, while cyclists can enjoy any of the paved paths.
Follow the trails past the Civil War Soldiers' Monument, the Indian Head Peak, or to the top of East Rock for stunning panoramic views. Later, picnic along the banks of the Mill River.
Hours:
Daily, 7 AM – 9 PM

Entrance:
Free
Go ice skating in New Haven at East Rock Park from November to March!
12
Marvel At The Dinosaurs At The Peabody Museum Of Natural History
f11photo on Shutterstock "">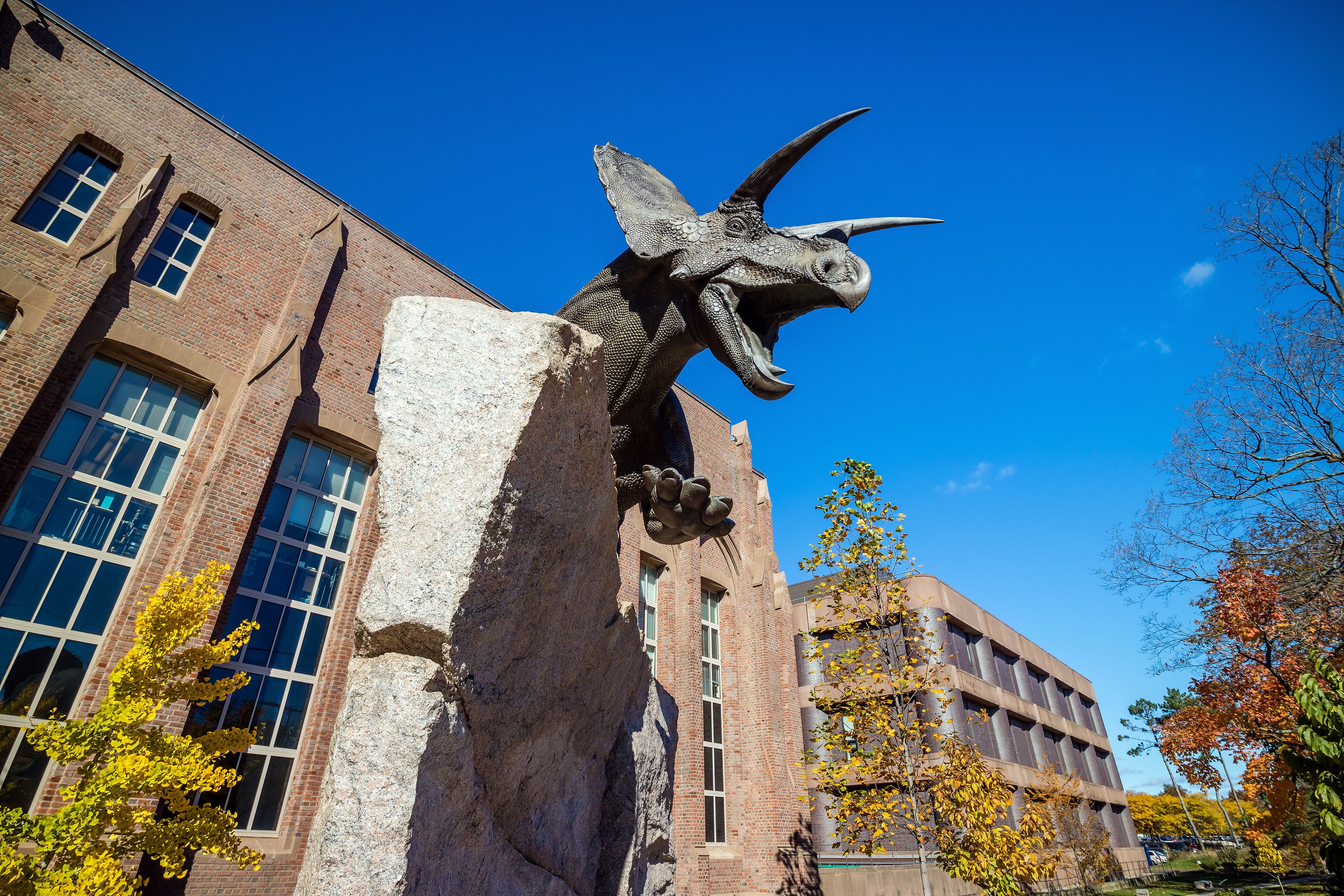 Peabody Museum of Natural History in New Haven
One of the oldest and biggest natural history museums in the world, the Peabody Museum of Natural History is an essential visit for all history buffs and dinosaur lovers.
The Great Hall of Dinosaurs is an excellent first stop in the museum, including a mounted brontosaurus and the largest fossil collection in the country. The exhibits don't stop there, however, and also cover paleontology, biology, and a stunning Egyptology collection complete with the Head of Osiris and a bust of the Ptolemaic King.
The Peabody Museum of Natural History is currently closed for renovations until 2024. Keep up to date or take a virtual tour on their website.
Related 10 Tips For Visiting The Valley Of The King In Luxor, Egypt
13
Best Time To Go To New Haven
julio angel berroa on
Unsplash
"">
Lighthouse in New Haven
Visitors come to New Haven throughout the year. After all, it is one of the largest cities in Connecticut, and it is connected by railway. Yet there are some months that are more popular to visit than others.
Best Time To Visit New Haven:
Mid-spring through mid-fall

Temperatures:
Highs from the 70s to 90s | Lows from the 40s to 60s
If possible, it is best to avoid New Haven between early January and late March, when the daylight hours are short, and the weather is frigid and dreary. There are far fewer festivals, and outdoor activities essentially come to a halt.
New Haven comes to life in the spring and summer months. The spring is an amazing time to see New England's blooms. This is a great time to take walks through the Yale campus, visit the lighthouse, and enjoy one of the many festivals in the city.
Related: 10 Perfect Places To Celebrate Fall In Connecticut
Autumn (between late September and early November) is another great time to come to New Haven, and also a great time to have a cozy New England getaway in general. This is when fall foliage is at its peak.
Visitors can enjoy seasonal hot apple cider and cozy up to wood fires in many local eateries.
14
Best Ways To Get Around New Haven
F. Muhammad from
Pixabay
"">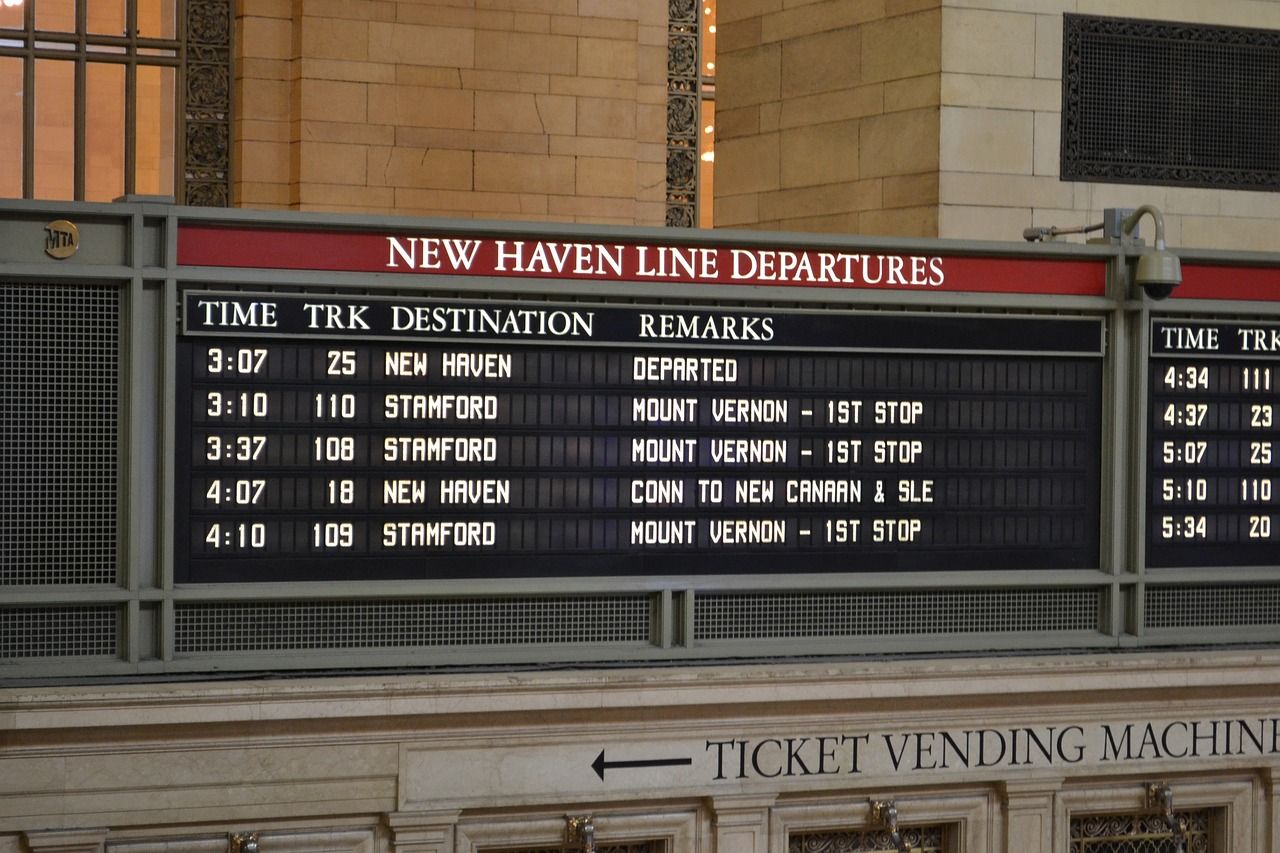 Departure sign at New Haven train station
New Haven is a fairly compact city for the most part, which makes public transportation and taxis an attractive option. The difficult transportation issue is often how to get to New Haven, as there is no major airport nearby.
But with the Metro-North Railroad stopping right in downtown New Haven, it is possible to arrive by plane at one of New York City's airports, and then take the train to New Haven.
Metro-North Railroad Hours
: From as early as 4 AM to as late as 1 AM

Tickets
: From $14 one-way per adult
Consider staying in a hotel in the heart of downtown if a car is not an option. This allows for easy walking to many of New Haven's top attractions. It also makes a day trip to New York City very easy.
For those looking to explore other beautiful areas in Connecticut like Mystic's beautiful seaport and historic area, a car is best.
A car is also a great option for those looking to see some of Connecticut's more rural areas. This is definitely something worth doing, especially in the spring and autumn months when the state is full of vibrant natural colors.
15
Where To Eat And Drink In New Haven
Markus Leo on
Unsplash
"">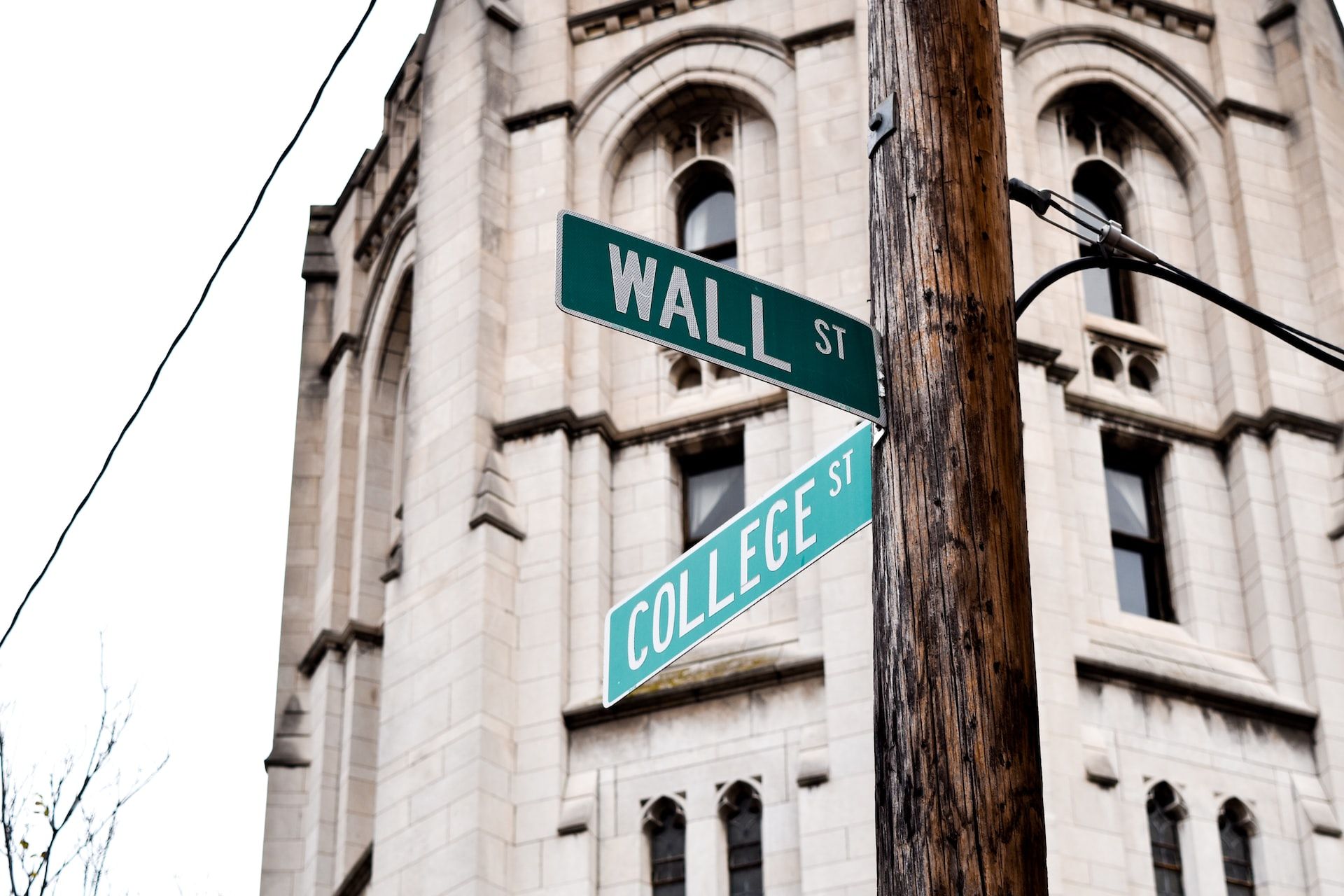 New Haven street signs
Pizza is a clear highlight, but New Haven has countless eateries for travelers to enjoy.
Breakfast In New Haven
Pantry: From their benedicts to a variety of pancakes and sweet breakfast options, everything at Pantry is fantastic.
Hours:
Monday – Saturday, 7 AM – 2 PM

| Sundays, 8 AM – 3 PM

Cost:
$

Address:
2 Mechanic St, New Haven, CT 06511
Bella's Cafe: A favorite among locals, Bella's Cafe has a great menu variety with hearty portions and unpretentious flavors.
Hours:
Tuesday – Sunday, 8 AM – 2 PM

| Closed Mondays

Cost:
$$

Address:
896 Whalley Ave, New Haven, CT 06515
Lunch In New Haven
Frank Pepe's Pizzeria Nepoletana:This world-famous pizza spot has been serving up some of the best pizza money can buy since 1925.
Hours:
Daily, 11 AM – 11 PM

Cost:
$$

Address:
157 Wooster St, New Haven, CT 06511
Sally's Apizza: A friendly "rival" of Pepe's pizza, Sally's is known for their white clam pizza in particular, but every pie here is to die for.
Hours:
Sunday – Thursday, 11:30 AM – 9 PM | Fridays & Saturdays, 11:30 AM – 10 PM

Cost:
$$

Address:
237 Wooster St, New Haven, CT 06511
Dinner In New Haven
BAR: Great pizza, amazing beer, and drink selection. BAR makes it possible to turn eating pizza into a night out of delicious fun.
Hours:
Monday – Wednesday, 4:30 PM – 11 PM | Thursdays, 4:30 PM-midnight | Fridays & Saturday, noon – 1:30 AM | Sundays, noon – 11 PM

Cost:
$$

Address:
254 Crown St, New Haven, CT 06511
Zeneli Pizzeria e Cucina Napoletana: Another New Haven local staple. This pizza is perfect for families looking for fantastic pizza in an unpretentious and authentic setting.
Hours:
Wednesday – Monday, 11:30 AM – 9:30 PM | Closed Tuesdays

Cost:
$$

Address:
138 Wooster St, New Haven, CT 06511
Drinks In New Haven
The Owl Shop:The most elegant and luxurious place to drink and socialize in New Haven. Featuring a very impressive selection of whiskey, cigars, wine, and more. Feel like a Wall Street big shot in its plush seats among high-end clientele.
Hours:
Tuesday – Saturday, 11:30 AM – 1 AM | Sundays, noon-1 AM | Mondays, 4 PM – 1 AM

Cost:
$$

Address:
268 College St, New Haven, CT 06510
16
Where To Stay In New Haven

Whether passing through on a road trip through New England or staying for a few days visiting Yale, there are various types of hotels and accommodations in New Haven. The best options are often cute, independent boutique hotels located in the heart of New Haven.
Even though New Haven is not always the cheapest place to stay, there are budget options as well.
Budget-Friendly Hotels In New Haven
Free WiFi, on-site restaurant, coffee shop, bar, common rooms, and fitness center
Affordable rooms within walking distance from Yale University with comfortable workspaces and plenty of amenities.
Great Boutique Hotels In New Haven
Stunning common rooms, free WiFi, on-site restaurant, coffee shop
This lovely and elegant property has the benefit of a great location and cozy yet grand atmosphere.
The hotel features a fitness center, WiFi, restaurant, bar, valet parking and more.
This hotel is ideal for those looking for a great hotel near the Yale campus, as it is just steps away from the university.
Free WiFi, on-site restaurant, coffee shop, bar, common more rooms, and more
Newer and more popular boutique hotel in premium downtown location, with great amenities and friendly service.
Mid-Tier Hotels In New Haven
Best Western Executive Hotel of New Haven
17
How To Spend The Perfect Day In New Haven
Krishnan Srinivasan on
Unsplash
"">
A walkway in New Haven CT at night
A perfect day in New Haven will likely depend on the time of year, but no matter what, it will involve pizza. Assuming the weather is pleasant, it is best to get an early start and have a quick bite to eat at one of the city's many amazing cafes. Next, head over to New Haven's Green and Yale University for a nice stroll.
Related: A 3-Day New England Itinerary For Gilmore Girls Fans
While walking the Yale campus, head into the Yale University Art Gallery and the Beinecke Rare Book And Manuscript Library, both of which are located on this gorgeous campus.
After working up an appetite, it is time to have some amazing pizza. Try Frank Pepe's or maybe both — in order to decide which of these two iconic establishments is preferable.
As the day winds down, head to the shoreline in order to catch the sunset at New Haven's beautiful lighthouse. Nothing says New England like watching the sunset by a lighthouse on a rocky shoreline.
For dinner, consider more pizza – especially if tasting white clam pizza hasn't happened yet. Lastly, check out Toad's Place and see if there is a worthwhile show happening at this iconic venue to put a cherry on top of this great day in New Haven.
FAQ
Q: What Is New Haven known for?
New Haven is a beautiful CT town known for its amazing pizza, as well as being the home of Yale University, one of the most famous colleges in the world.
Q: How do I spend A day in New Haven?
A day in New Haven should involve a visit to Yale, as well as a trip to at least one pizza shop. But if pizza is not appealing, get a burger from the birthplace of the hamburger.
Q: Is New Haven worth visiting?
With a rich history, an iconic college campus, lively downtown, and famous food options, New Haven is a fantastic place to visit as a standalone trip or as part of a New England road trip.