Myrtle Beach, renowned for its breathtaking coastline and vibrant, family-friendly atmosphere, has firmly established itself as a must-visit destination for travelers seeking a memorable summer getaway. Offering something for everyone, this enchanting coastal city captivates visitors with its natural beauty and exhilarating attractions. From thrilling rides that ignite the adrenaline to captivating encounters with marine life, Myrtle Beach presents a harmonious blend of excitement and serenity that caters to the diverse interests of its guests. Nestled along the stunning shores of South Carolina, the city embraces visitors with warm Southern hospitality, infusing their experiences with an inviting charm.
With picturesque beaches, a bustling boardwalk, and lively nightlife, Myrtle Beach sets the stage for an extraordinary vacation. Iconic attractions like the SkyWheel and immersive encounters at Ripley's Aquarium promise unforgettable memories that will forever resonate in the hearts of its visitors. As the sun gracefully sets, painting the sky with vibrant hues, the allure of Myrtle Beach continues to cast its spell. So, prepare to embark on a seaside adventure, breathe in the salty air, and let the enchanting realm of Myrtle Beach embrace with its timeless allure.
While the accommodations recommended in this article have been carefully selected based on extensive research, including user ratings of 8.1 or higher and favorable amenities, it is important for readers to independently verify all information and prices before making final decisions for their trip to Myrtle Beach, South Carolina.
RELATED: 10 Highly Rated Hotels In Myrtle Beach
Ride The Iconic SkyWheel
Sky Wheel at Myrtle Beachduring the day
The iconic SkyWheel offers visitors the chance to soar above the sparkling Atlantic Ocean. This colossal Ferris wheel boasts climate-controlled gondolas that ascend to the sky, granting panoramic views of the breathtaking coastline. From the top, guests can marvel at the stunning vistas that stretch as far as the eye can see, creating unforgettable memories of Myrtle Beach's beauty.. Whether during the day, with the sun casting its golden rays on the waves, or at night when the city lights illuminate the shore, a ride on the SkyWheel is a must-do activity that encapsulates the essence of Myrtle Beach's seaside charm.
The centerpiece of the Myrtle Beach Boardwalk, the Myrtle Beach SkyWheel was the first of its kind in the United States and the largest wheel of any kind in the U.S. when it was constructed in 2011. Non-reflective glass on the gondolas makes the SkyWheel an ideal spot to take photos of the beach and the surrounding area.
– Rides: $16.99 (ages 12 and up)
$12.99 (ages 3-11)
– VIP Flights: $54.99 (adults)
$35.99 (kids)
The Skywheel also offers a Rise and Flight experience on select dates for visitors hoping to catch a sunrise over the Atlantic. The sunrise flight is 30 minutes long and includes coffee and pastries.
Adults: $49.99
Children: $29.99
Four Points by Sheraton Myrtle Beach
Amenities

Fitness Center, Bar/Lounge, Outdoor Pool, Restaurant

Price

$
Meet Sharks At Ripley's Aquarium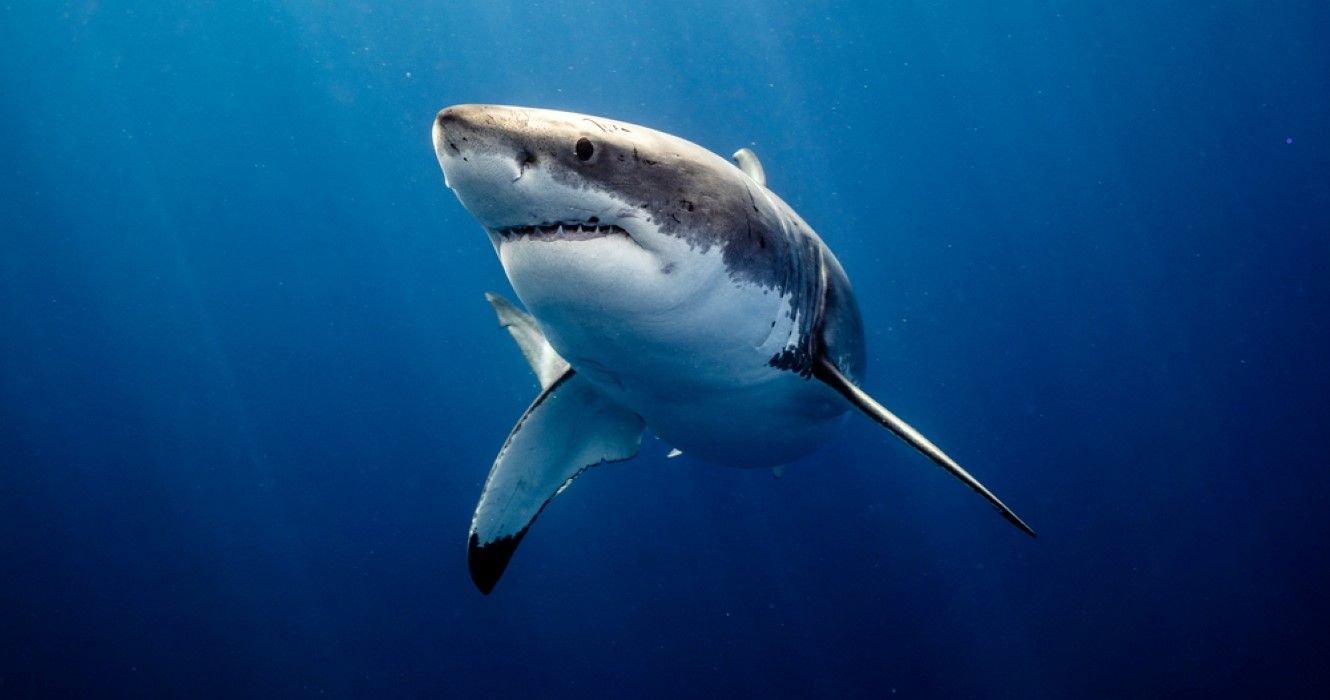 Great White Shark
At Ripley's Aquarium, visitors are offered an immersive opportunity to dive deep into an enchanting underwater world, where they can witness the mesmerizing presence of marine creatures, including sharks. As guests walk through the tunnel, surrounded by the majestic sea life, a profound sense of awe and curiosity engulfs them. The experience reaches new heights as during the shark feedings, where they come face to face with the sheer power and graceful movements of these magnificent creatures. Ripley's Aquarium offers an immersive and educational expedition where every visitor is bound to forge a stronger connection and develop a profound reverence for the ocean and its captivating inhabitants.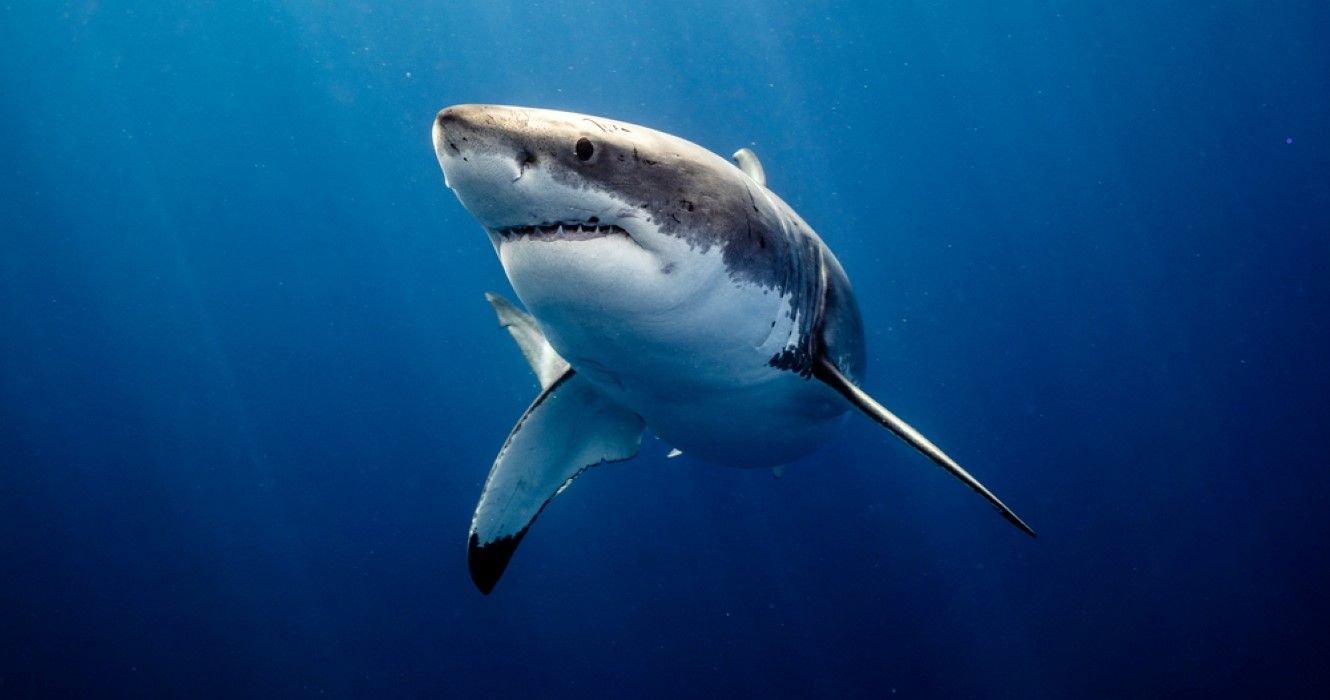 Great White Shark
Coral Beach Resort Hotel & Suites
Amenities

Child Pool, Beachfront, Fitness Center, Free Wi-Fi

Price

$$
RELATED: 14 Best Bucket-List Aquariums In The World
Ride The Waterslides At Myrtle Waves Water Park
Michal Jarmoluk from
Pixabay
"">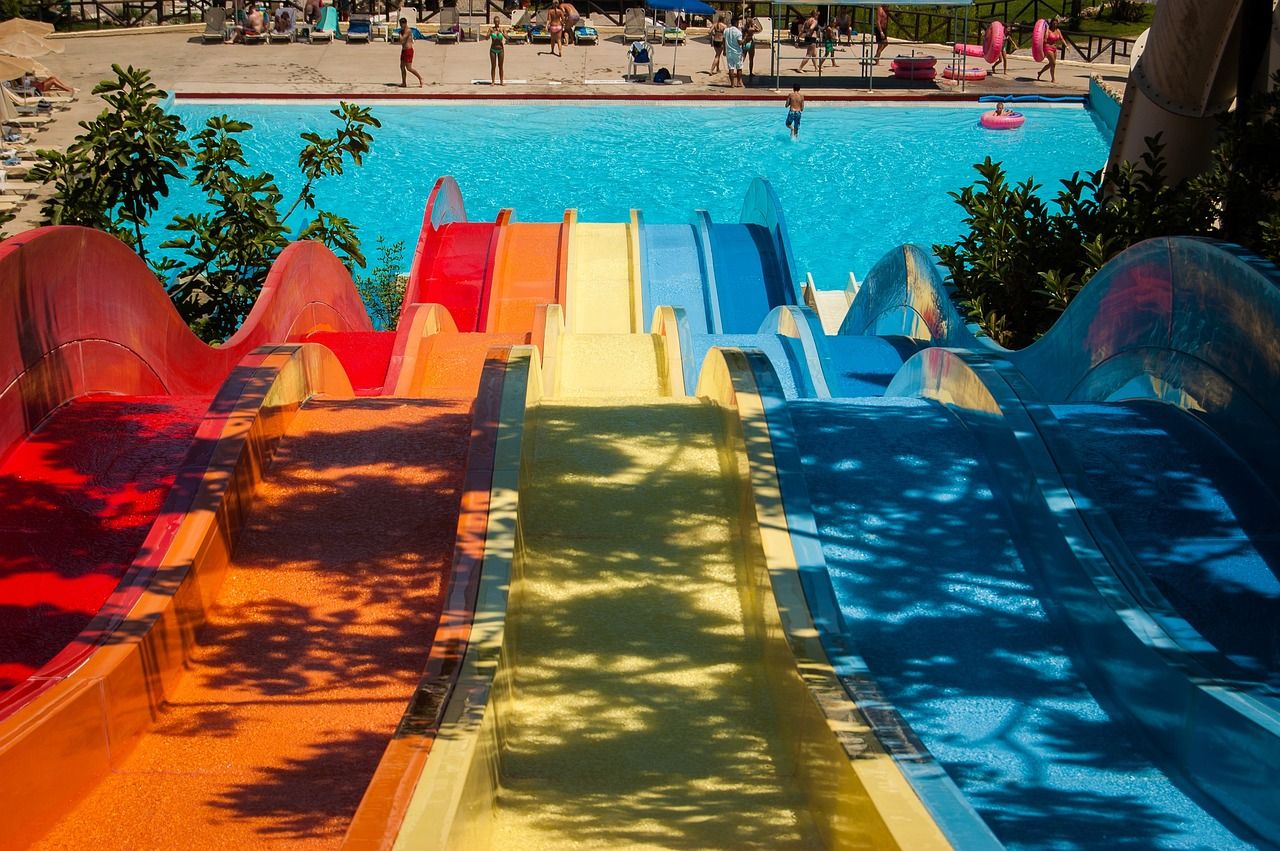 Water park slides in Myrtle Beach South
Escape the summer heat at Myrtle Waves Water Park, where visitors can plunge down thrilling waterslides, float along the lazy river, and brave the wave pool. Catering to all ages, this water park offers a variety of water attractions that guarantee endless fun and laughter. Zoom through twists and turns, enjoy a leisurely ride on the lazy river, or experience the excitement of the wave pool. With its array of thrilling activities, Myrtle Waves Water Park provides the perfect setting for an unforgettable adventure on a sunny day.
Sandy Beach Resort
Amenities

Beachfront, Indoor Pool, Outdoor pool, Free Wi-fi, Free parking, Fitness center

Price

$
Stroll Along The Myrtle Beach Boardwalk
Drew Perales on
Unsplash
"">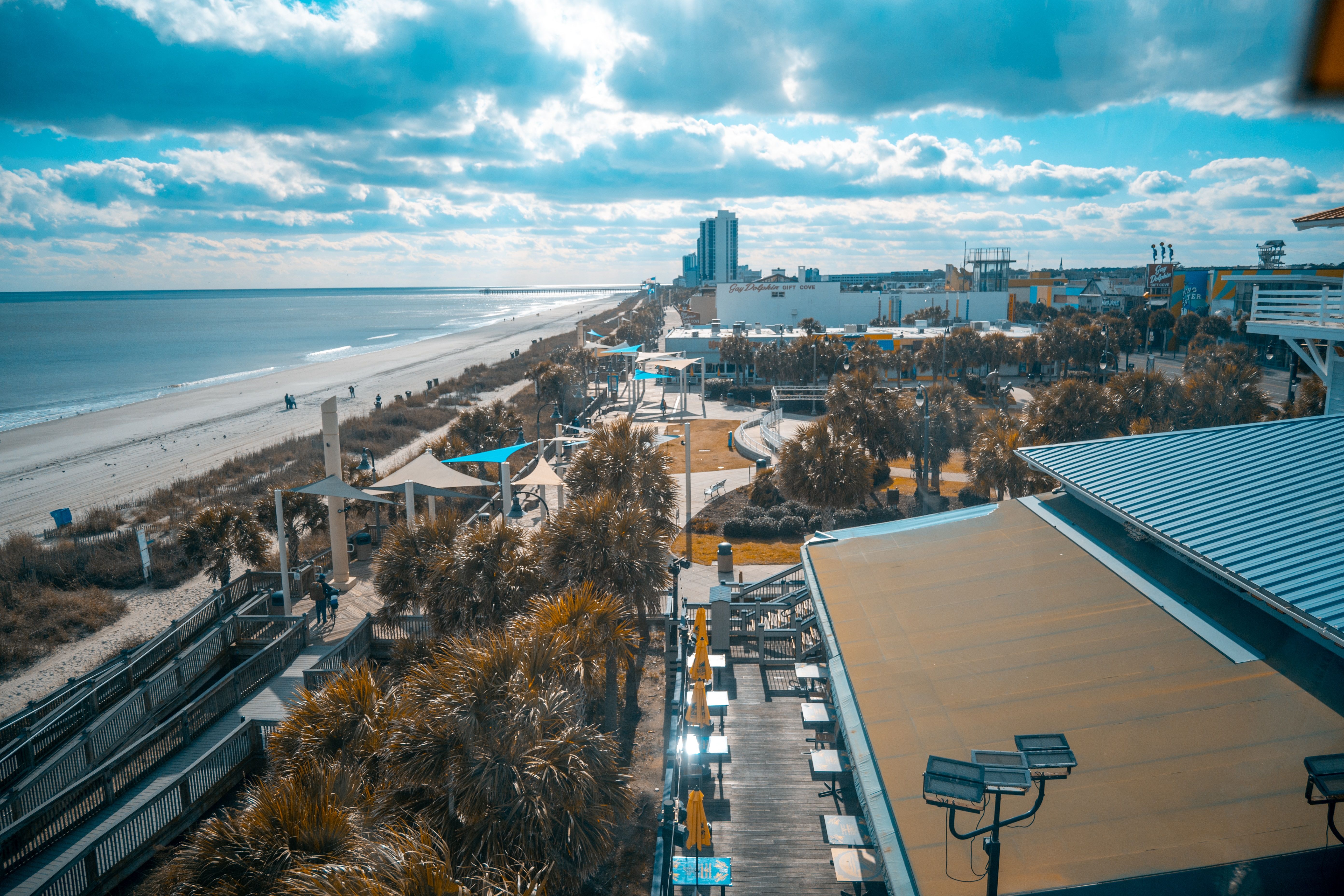 Myrtle Beach Boardwalk view  from skywheel.
As travelers venture along the iconic Myrtle Beach Boardwalk, they are met with a delightful invitation to embrace leisurely strolls and embrace a vibrant atmosphere. The boardwalk's enchantment stems from its exquisite lineup of attractions, shops, and restaurants, luring visitors into a world of endless exploration. The ocean breeze gently caresses their senses, adding a touch of tranquility to the bustling ambiance. From savory delights offered by the diverse range of vendors to the captivating sights and sounds that surround them, this seaside promenade promises an immersive experience that captures the heart and creates lasting memories for all who traverse its lively path.
Residence Inn by Marriott Myrtle Beach Oceanfront
Amenities

Outdoor Pool, Beachfront, Restaurant, Fitness Center

Price

$$
Discover The Wonders Of Brookgreen Gardens
nicolas reymond on
Unsplash
"">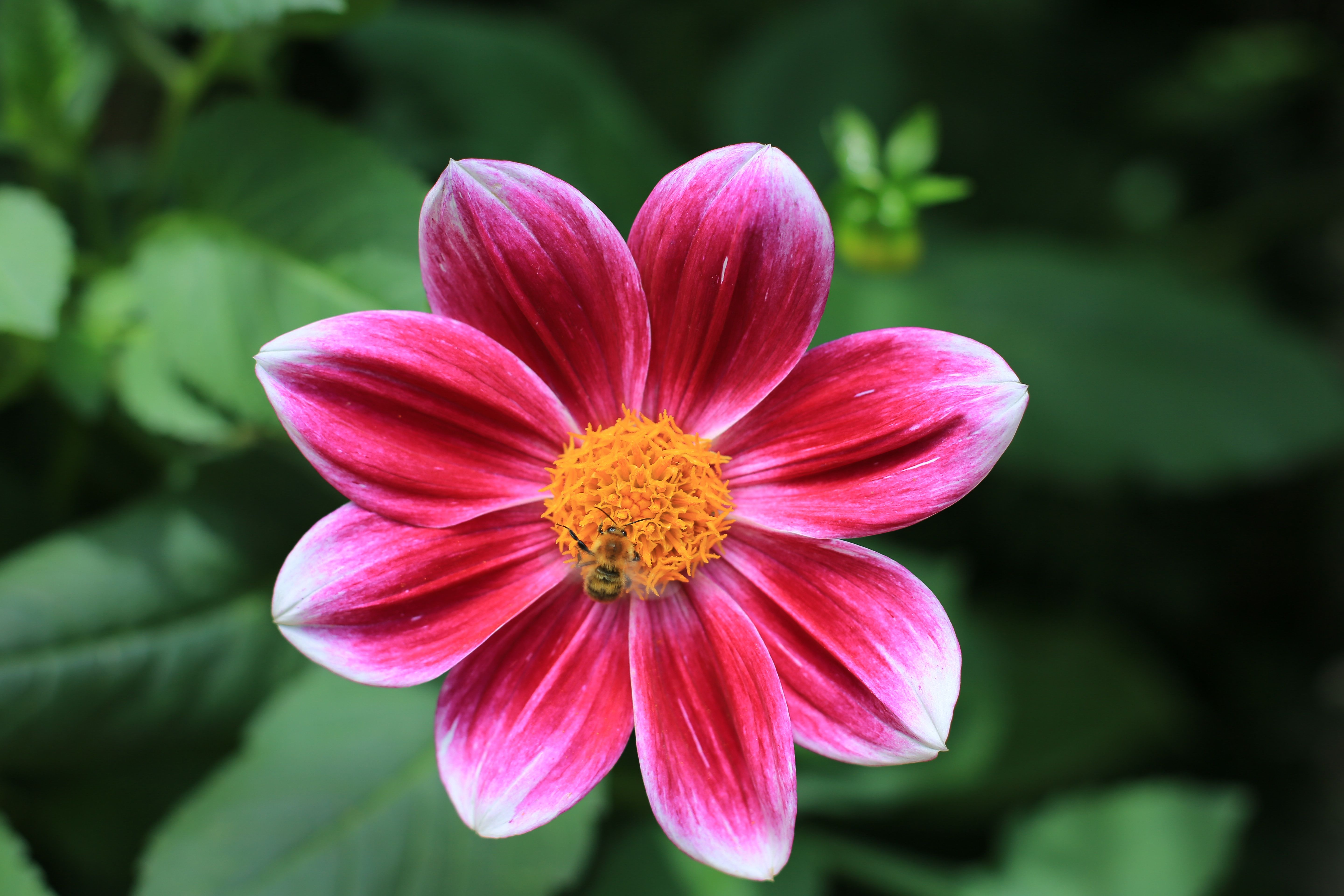 Beautiful botanical flower at Brookgreen Gardens
Brookgreen Gardens, nestled between Myrtle Beach and Pawleys Island, is a captivating oasis boasting a sprawling sculpture garden and wildlife preserve. This historic gem, once a rice plantation, showcases intricate sculptures, vibrant gardens, and native animals. As a National Historic Landmark, it's the pinnacle of the Grand Strand. Explore its vast acres and admire the impressive collection of outdoor figurative sculptures by American artists. The Lowcountry Zoo and Native Animal Habitat provide scenic encounters with wildlife. Enjoy open green spaces, picnic areas, and special events like the Harvest Home Weekend and Nights of a Thousand Candles.
Admission: adults $20, children under 3 free.
Open daily, 9:30 a.m. to 5:00 p.m.
Homewood Suites by Hilton Myrtle Beach Oceanfront
Amenities

Beachfront, Fitness center, Restaurant, Outdoor pool

Price

$
Unleash The Competitive Spirit At The Fun Plaza Family Fun Center
Visitors can immerse themselves in a world of excitement and friendly competition at the Fun Plaza Family Fun Center, located just steps away from the oceanfront. Skills can be tested with an engaging round of mini-golf, with thrilling vintage and modern arcade games. Guests can also feel the rush as they race around the go-kart track. Boasting a history spanning over 80 years, this air-conditioned arcade has remained a cherished destination for fun in Myrtle Beach. The Fun Plaza Family Fun Center is open from 9:00 a.m. to 5:00 p.m. daily, with extended hours during the summer and special events.
Marriott Myrtle Beach Resort & Spa at Grande Dunes
Amenities

Kid-Friendly Buffet, Snorkeling, Outdoor Pool, Spa, and Wellness Center

Price

$$$
RELATED: 10 Cheap Hotels In Myrtle Beach For a Budget-Friendly Coastal Vacation
engin akyurt on
Unsplash
"">
A wide variety of sunglasses on display
After enjoying thrilling rides and encountering the fascinating sharks at Ripley's Aquarium, visitors can continue their adventure by indulging in a shopping spree at Broadway at the Beach. This sprawling entertainment and shopping complex offers a diverse selection of boutiques, souvenir shops, and brand-name stores. With its vibrant ambiance and waterfront setting, Broadway at the Beach provides an unforgettable shopping experience. Visitors can explore the colorful and relaxed world of shopping, spanning a 350-acre property, where they will discover one-of-a-kind shops, boutiques, and nationally recognized shopping destinations. There are plenty of options to cater to their tastes and preferences, ensuring a delightful and memorable retail exploration at Broadway at the Beach.
Grande Shores Ocean Resorts Condominiums
Amenities

Outdoor pool, Indoor pool, Beachfront, Fitness center, Restaurant

Price

$
Set Sail On Blackbeard's Pirate Cruise
nPhoto by
Joseph Barrientos
on
Unsplash
"">
At the ship's helm
Set sail on a thrilling pirate adventure with Blackbeard's Pirate Cruise, where guests are immersed in the world of swashbuckling pirates. This interactive family experience invites participants to join the crew, don pirate hats, and engage in captivating treasure hunts, water cannon battles, and lively live performances. Throughout the voyage, the animated pirates keep the kids entertained with games, dancing, and even tasks like tidying the ship and searching for hidden treasure. Expect an exhilarating journey brimming with excitement, laughter, and cherished memories for all who come aboard.
Embassy Suites by Hilton Myrtle Beach Oceanfront Resort
Amenities

Outdoor pool, Beachfront, Spa and wellness center, Fitness center, Restaurant

Price

$$
Experience The Thrill Of Parasailing
engin akyurt on
Unsplash
"">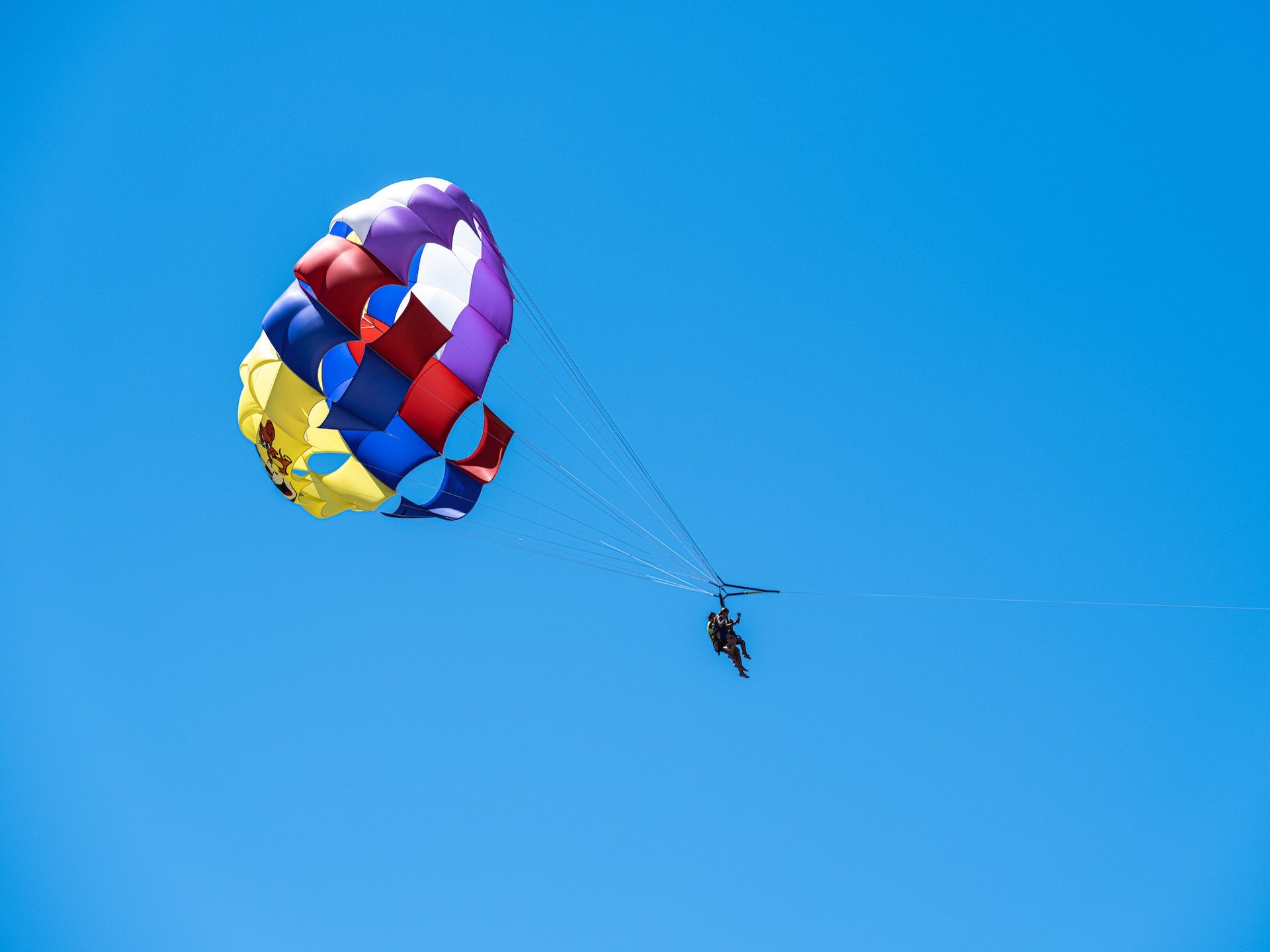 Tourists parasailing in the blue sky 
In Myrtle Beach, visitors can enjoy an exhilarating parasailing adventure that offers breathtaking views from above. As they ascend up to 500 feet in the air, the wind rushes through their hair, creating an invigorating sensation during the usual 10-12 minute flight. With convenient takeoffs and landings from the back of the boat, participants have the option to stay dry throughout or be treated to a refreshing dip. This thrilling activity showcases the picturesque Atlantic Ocean beneath them and the illustrious Grand Strand around them, providing an unforgettable perspective and a memorable adventure. Unleashing their adventurous spirit, guests create cherished memories high above the glistening waters of Myrtle Beach.
Hampton Inn & Suites Myrtle Beach Oceanfront
Amenities

Outdoor pool, Indoor pool, Beachfront, Fitness center, Free Wi-Fi

Price

$
Relax And Unwind On Myrtle Beach's Shores
Wikimedia Commons"">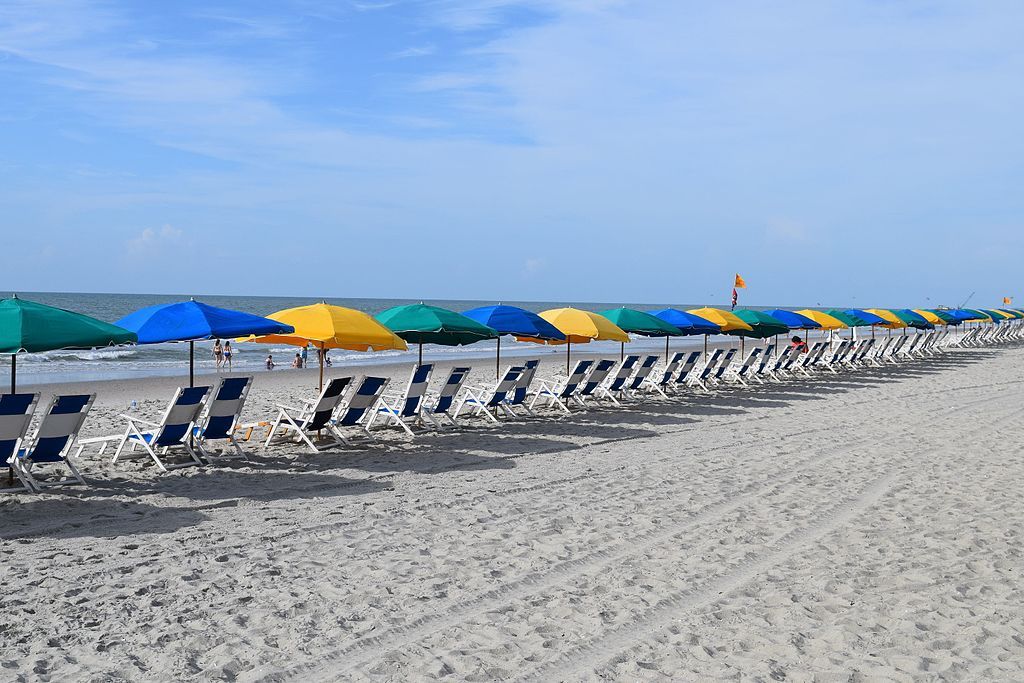 Chairs at the beach in North Myrtle Beach, South Carolina
A trip to Myrtle Beach wouldn't be complete without spending quality time on its pristine shores. Picture yourself feeling the warm sun's gentle embrace on your skin as you sink your toes into the soft, inviting sand. Whether it's building sandcastles with loved ones, taking a refreshing dip in the crystal-clear waters, or simply unwinding with a peaceful beachside picnic, the beach becomes a personal haven of relaxation and renewal. Myrtle Beach's mesmerizing beauty and tranquil atmosphere have a way of captivating travelers from all walks of life, creating cherished memories and a yearning for more seaside adventures to return to year after year.
SpringHill Suites by Marriott Myrtle Beach Oceanfront
Amenities

Beachfront, Restaurant, Free Wi-Fi, Fitness Center

Price

$$