Thailand, the spectacular island country known for its gleaming temples, welcoming locals, noodle shacks, and adventures along the luxurious coastline, is one of the most visited places in Asia. Though, the preferred mode of travel is by air, especially when trip duration is considered. This lively Land of Smiles is accessible by road too via India Myanmar Thailand Trilateral Highway, the famous 1360 km long highway connecting Moreh in Manipur to Mae Sot in Thailand, through Mayanmar's Mandalay and Naypyidaw. Now, India to Thailand road trip is an expedition that gives chances to unravel the terrains of three countries. If you wish to undertake this journey with your private vehicle, continue reading to get all the essential information.
About India to Thailand Road Trip
The India-Myanmar-Thailand (IMT) Trilateral Highway offers connectivity between India and Bangkok via Myanmar through the Asian Highway. However, you need to take permits and permissions in advance to avoid hindrances. The journey starts from Moreh in Manipur, and you need to drive towards Siliguri in West Bengal from your city, followed by Assam to take a gateway to Moreh. You will be traversing the jade plains and rocky formations of Myanmar, along with sneak peeking at the cultural cities of Mandalay and Myawaddy before voyaging to Thailand.
Route
On reaching Moreh, a Kuki town in Manipur perched on the Indo-Myanmar border, proceed towards Mandalay, the former royal capital in the north of Myanmar. The next halt will be the modern capital of Burma, Naypyidaw. Bago will be your next destination which is about 97 km from the former. Myawaddy is in southeastern Myanmar and serves as a gateway to the town of Mae Sot in Thailand. The expedition makes you traverse through the lush green forests of Tak. Bangkok is about 435 km from Tak and the road trip makes you capture the enchanting vistas as you travel from the northern region to the centrally placed capital city.
Moreh (India) ⇨ Mandalay (Myanmar) ⇨ Naypyidaw (Myanmar) ⇨ Bago (Myanmar) ⇨ Myawaddy(Myanmar) ⇨ Mae Sot (Thailand) ⇨ Tak (Thailand) ⇨ Bangkok (Thailand)
Places to Visit During India to Thailand Road Trip
1. Chandel, India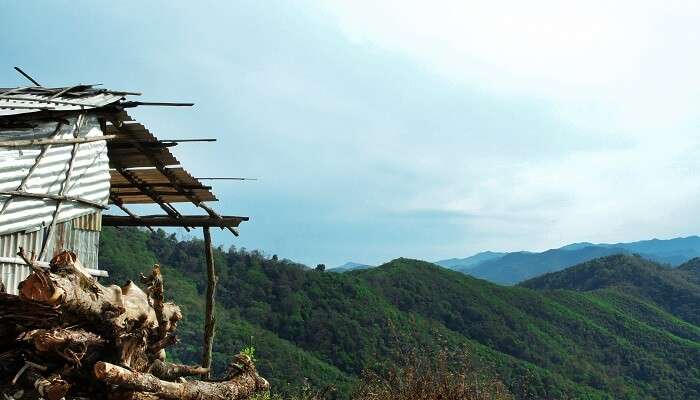 Chandel lies in the southeastern region of Manipur and shares borders with Myanmar on the south and east. Moreh is the southernmost part of this district which serves to be a gateway to Asian countries. Langol Peak Garden is a refreshing place to relax for a while before heading to the international borders.
29 Monsoon Destinations In India That Will Make You Dance In The Rain
2. Bagan, Myanmar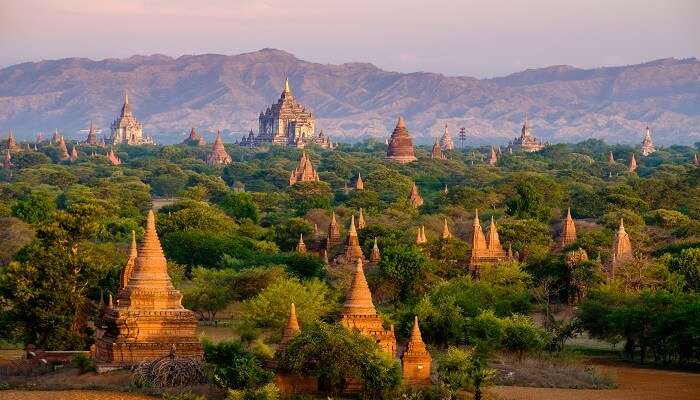 Bagan, an ancient city in Myanmar, is famous for being a UNESCO world heritage site as it features over 3,500 ancient Buddhist pagodas and other religious sites. The enormous Bagan Archaeological Zone gives you chances to capture glimpses of archaeological marvels that are about 800 to 1,000 years old and reminds you of the glorious past of the bygone royal capital.
3. Yangon, Myanmar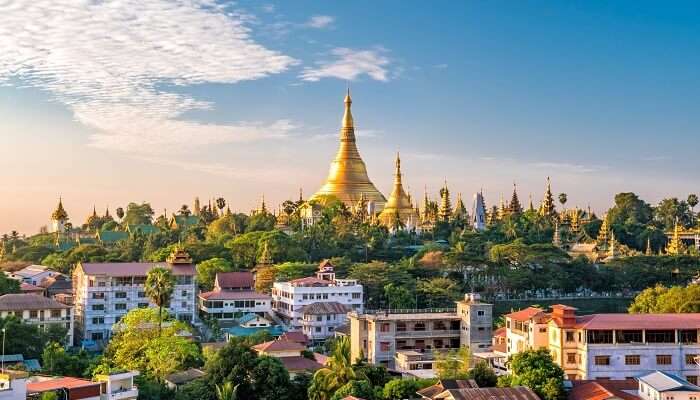 Previously known as Rangoon, Yangon is geographically the largest city in the country and you can experience an exquisite leisure vibe having an amalgamation of British colonial-era structures, modern infrastructures, and serene Buddhist pagodas. Shwedagon Paya is the most prominent glittering pagoda complex in the city, followed by Botataung and Sule pagodas.
10 Myanmar Resorts For An Epic Vacation With Family & Friends
4. Mae Khasa Hot Springs, Thailand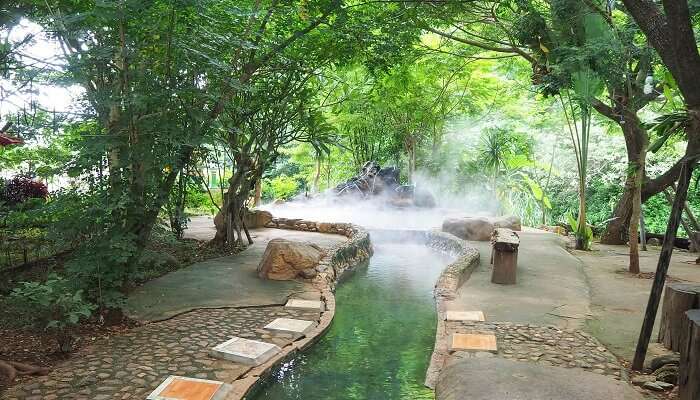 Mae Khasa or Khachan Hot Springs is located in Wiang Pa Pao of Chiang Rai province. You can experience thermal waters at numerous sites here. It is perched beside Chiang Mai – Chiang Rai Highway. This is truly a reviving encounter worth a halt after a long road journey.
5. Pha Wo Shrine, Thailand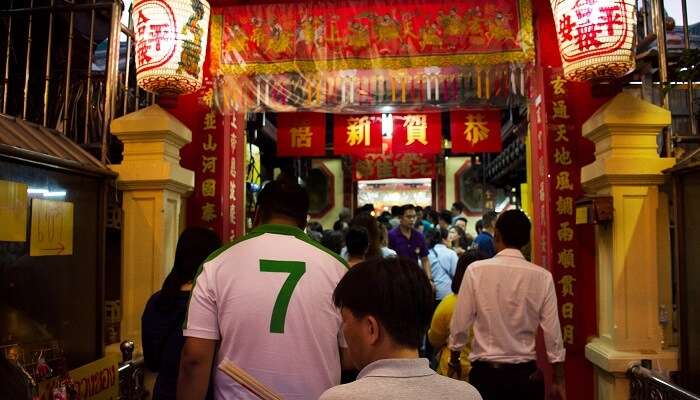 Pho Wo is the iconic shrine in Tak and is called the Tiger God Shrine in English. The site features an exclusive Southern Chinese architectural style. The tourist attraction is ideal for history lovers.
15 Holiday Homes In Thailand You'll Never Want To Leave
6. The Grand Palace, Thailand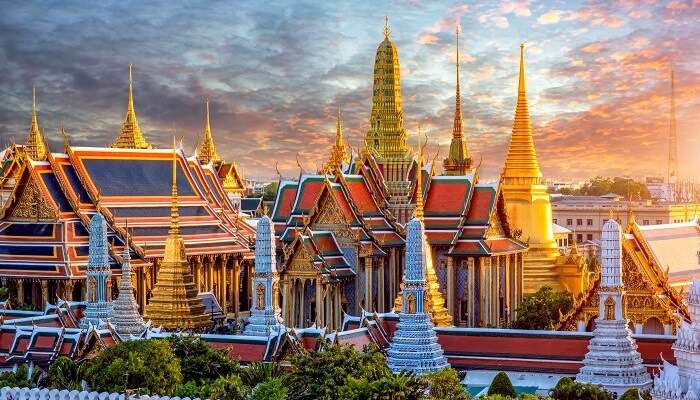 The Grand Palace complex in the capital city features numerous attractions including royal & throne halls, government offices, and the prominent temple of the Emerald Buddha. The palace was established in 1782 and extends to an area of about 218,000 square metres.
India to Thailand Road Trip Duration and Expenses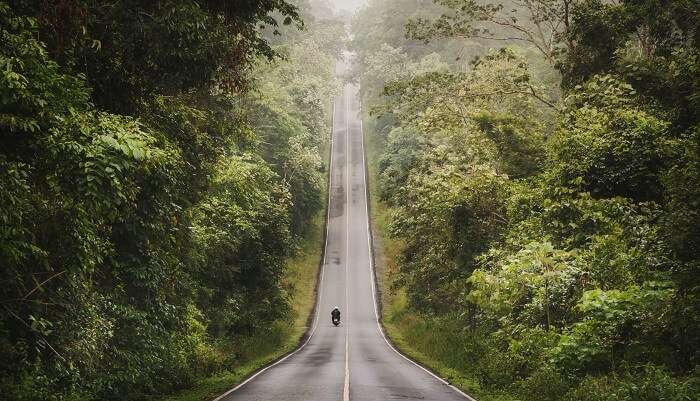 The entire road trip will be distributed in various halts and you can choose the cities or towns where you wish to halt. The entire journey with wholesome exploration takes a minimum of 12 to 15 days but this depends on the driving speed and stops. The trip would cost you between INR 4.5 to 5 lakhs, excluding documentation and permit charges.
10 Best Thailand Island Resorts That Look Like A Dreamy Paradise
Best Time for India to Thailand Road Trip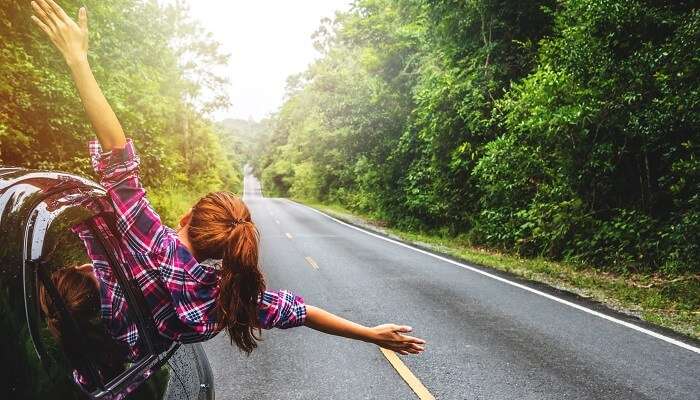 It is best to plan your expedition during the winter season, that is between November and February. The temperature remains relatively cool during these months in all three countries. The road conditions are favourable for driving and you can also indulge in sightseeing without being hampered by the scorching heat of the region.
Permits and Other Essential Documents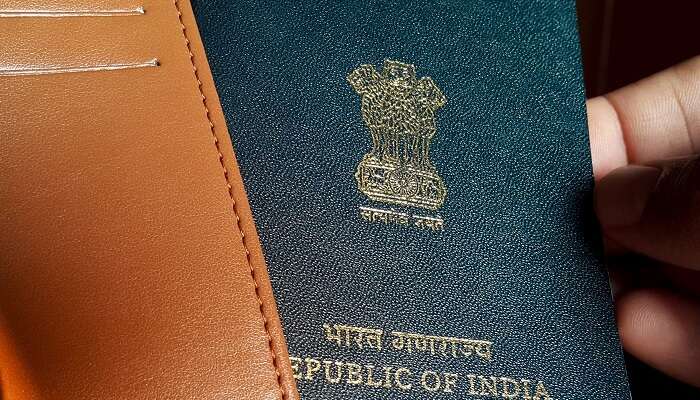 You need to take the following permits and documentation for an uninterrupted journey.
1. International Driving Permit
International Driving Permit is an important document that is required for India to Thailand road trips. A fee of INR 1000 is charged for this permit. Don't confuse it with your driving licence and do carry your Indian Driving Licence otherwise the permit will not be applicable. So keep both documents in order.
2. Visa
You need to have visas for Myanmar and Thailand, so make sure you have a tourist visa before entering these countries. You can apply for eVisas for both countries and the entire documentation process will not take more than a week.
3. Carnet Fees
While traversing on your India to Thailand road trip, you will need to pay carnet fees to exit and reenter the country from Myanmar in your personal vehicle. The expense for this may even vary between INR 50,000 to INR 1,00,000 per car and the amount is charged for the security of the vehicle. The carnet pass is valid for a period of one year.
53 Tourist Places To Visit In Thailand In 2023 That You May Have Ignored Before
Things to Carry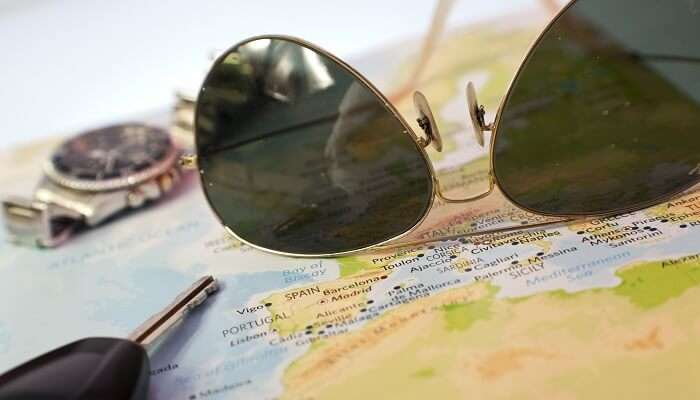 1. Travel Documents:
Passport: Make sure that you carry your passport and keep it handy during the road trip. Ensure that your passport has at least 6 months of validity from the date of arrival.
Visa: Complete all your visa formalities and get it done at least 7-8 days before your travel to avoid last-minute hassles. If you are applying for a visa on arrival to Thailand, make sure you are carrying all the mandatory documents.
Photographs: Keep at least 5-6 coloured photographs with you on white background.
Travel Insurance: Make sure that you have travel insurance and carry all the mandatory documents related to it.
Hotel Bookings: Book all your stays and accommodations in advance and carry all the booking documents with you.
2. Vehicle Documents:
Driving Licence: Keep your Indian Driving License handy. Your IDP won't work without your licence.
International Driving Permit: You need to carry an International Driving Permit to drive across the borders.
Vehicle Insurance: Make sure that your car is fully insured and keep the papers handy.
Vehicle Registration Document: Keep the original RC of your car handy along with other registration-related documents.
Carnet Documents
What to Pack
The following is the checklist that might be helpful while packing your bags for India to Thailand road trip:
Camera
Smartphone with GPS
First aid kit and medical kit
Tool kit for your vehicle
Necessary clothing
Snacks, food, and water
Your original credit card with the last 6 months' details.
Bank statement for the last 6 months.
Cash in respective currencies.
Things to do in Thailand with Kids for a Fun-tastic Vacation
India to Thailand road trip is an expedition that will cater memorable encounters worth cherishing in the years to come with your travel mates. You can book your future Thailand trip with TravelTriangle and enjoy unravelling the mystic experiences of this island country in your preferred manner.
For our editorial codes of conduct and copyright disclaimer, please click here.
Frequently Asked Questions about India to Thailand Road Trip
How much is the distance by road between India and Thailand?
India-Myanmar-Thailand (IMT) Trilateral Highway is a 1360 km long stretch that connects Moreh in Manipur to Bangkok by road.
Is it safe to go on a road trip to Thailand from India?
You need to plan your trip meticulously to ensure a safe travel experience. Carry all the permits and necessary documents to avoid hurdles in your journey ahead.
Where shall I halt during the road trip to Thailand from India?
You need to set an itinerary and plan your halts accordingly to keep your journey comfortable. Moreh, Mandalay, Naypyidaw, Bago, Mae Sot, and Tak are the major halts to stop for a night stay or relax before proceeding ahead.
People Also Read:
Road Trips From India Road Trips From Delhi Road Trips From Mumbai