Sri Lanka, the verdant island country that lies in the Indian Ocean like a teardrop of India, is known for numerous entities, especially its plantations, temples, and the list might seem endless if you are looking for wholesome encounters. This Pearl of the Orient features an unimaginable window to sneak peek at the lush green rolling slopes of tea, coffee, and spice plantations and get enticed by the aromatic surroundings. If you wish to explore the spectacular tea plantations in Sri Lanka, continue reading to encounter the wholesome experience.
About Tea Plantations in Sri Lanka
The never-ending coastline, historical remains, exotic flora & fauna, and enthralling water sports are in contrast with regional rolling plantations where one can understand how their favourite sups, especially tea & coffee are picked and processed. The refreshing ambience of these tea plantations is not only admirable for tea lovers but equally or even more admired by nature lovers or for those who wish to unravel the exquisite topography of the place they are exploring.
Shrouded with a spree of mist, these tea plantation tours in Sri Lanka serve to be delightful escapades to ditch the scorching heat. These plantations are widespread in the central highlands region and extend until the remote coastal terrains. The exuberance of these yields is due to adequate topography and climate. Humidity and higher rainfall result in outstanding tea growth across the island country. However, there are specific regions that are considered the best for exploring tea plantations in Sri Lanka. The following are the prime tea growing areas:
Kandy
Nuwara Eliya
Uda Pussellawa
Uva
Sabaragamuwa
Dimbula
Ruhuna
History of Tea Plantations in Sri Lanka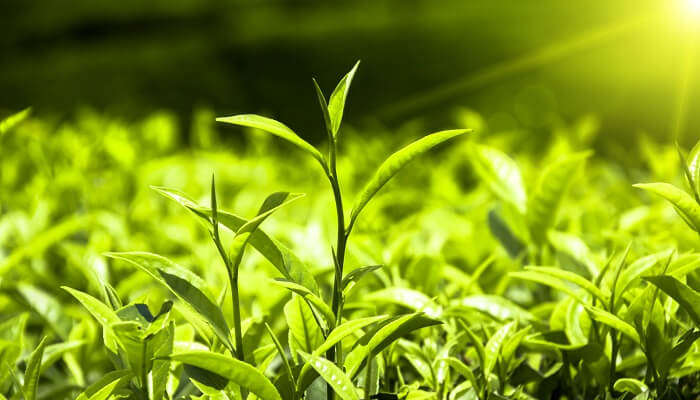 The first tea plant was introduced in Sri Lanka by the British in 1824. The place was under colonial control and the Royal Botanical Gardens was chosen to be the perfect ground for the growth of Camellia Sinensis then.
Later in 1867, James Taylor introduced growing tea on the Loolecondera Estate in Kandy as a commercial crop. Gradually, tea emerged be the main yield of Sri Lanka, and today exports over 350 million kg of tea every year.
Famous Tea Plantation in Kandy
Kandy, the serene hill capital of Sri Lanka is known for its rejuvenating sights featuring verdant plantations of tea. It has remained to be the first site from where tea was introduced in the country and thrived over the years, successfully outreaching other regions too, including coastal boundaries. The following are the premier tea estates in the region:
1. Kadugannawa Tea Estate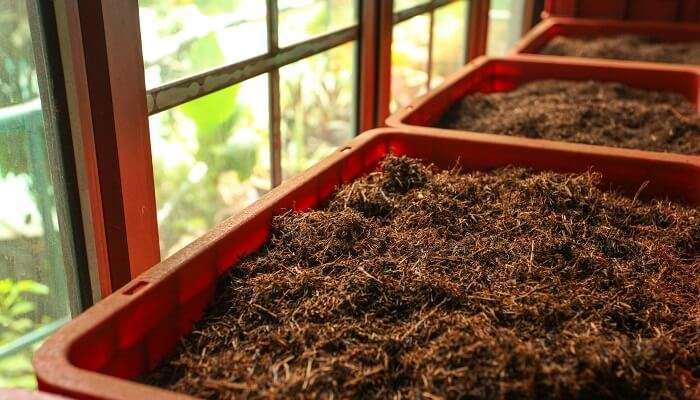 Nestled in the outskirts of Kandy, Kadugannawa is about 20 km from the main city. The property hosts guided tours in English detailing the various aspects covering production, selection, and export. Here, you get an introduction to the production of black and green teas and reach the final product before it knocks the international tea markets. Tasting a variety of teas along with purchasing related gifts at home are some interesting activities to indulge in before proceeding further with your local exploration.
3 Fabulous Resorts In Kandy, Sri Lanka For A Memorable Stay
2. Hanthana Tea Estate Factory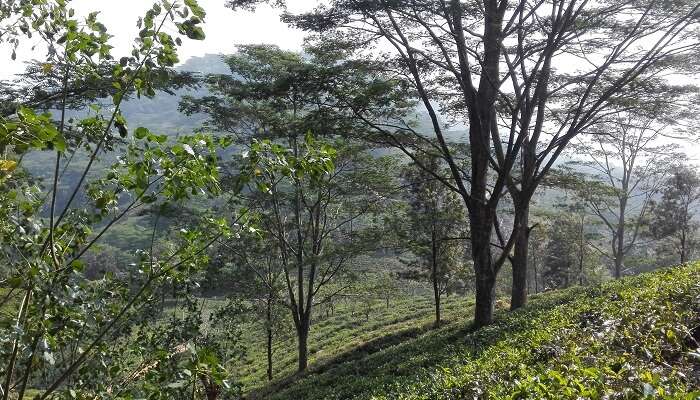 Home to Ceylon Tea Museum, Hanthana Tea Estate Factory in Kandy was established in 1925. Apart from tea estate exploration, you can also visit the Ceylon Tea Museum and capture glimpses of its historical background. Learning the production of tea, viewing machinery & its working, along with packaging and exporting the final product to different parts of the world are the encounters that can be experienced here.
Famous Tea Plantation in Ella
Ella Tea Plantations showcase rolling green hills covered with regional yields. Home to the famous Adam's Peak, travellers usually stop over to sneak peek at the lush green surroundings and get refreshed by the aroma of locally cultivated spices and herbs.
1. Halpewatte Tea Factory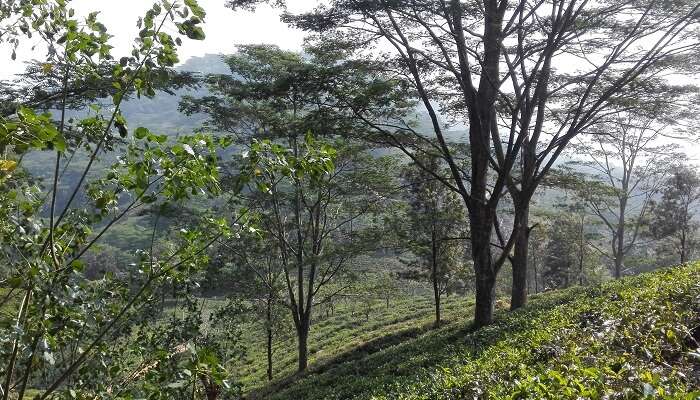 This tea estate was established in 1940 in the vicinity of Ella at an altitude of 1230 metres. In 2008, the factory earned the title of being the largest tea producer in the company. Currently, the estate produces over 1,50,000 kilograms per month and the vast grandeurs are admirable for nature lovers.
15 Best Resorts In Sri Lanka That Are Perfect For Your 2023 Vacay!
2. Haputale Tea Plantations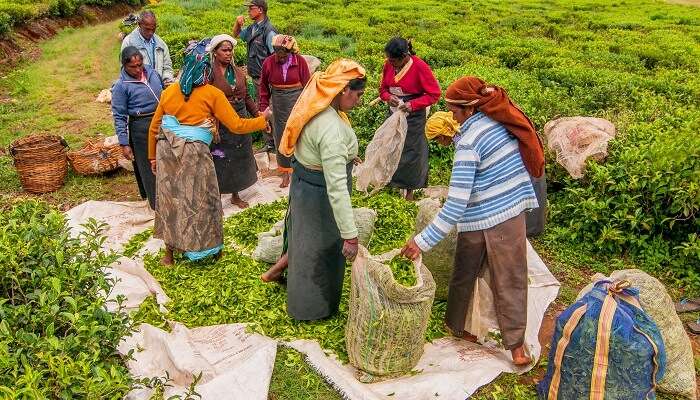 Haputale Tea Plantations was established in 1905 and is known for producing quality black tea. From guided tours to tea tasting, the estate offers illuminating experiences to visitors from near and far. The estate is about an hour from Ella and features luscious emerald hills.
3. Dambatenne Tea Factory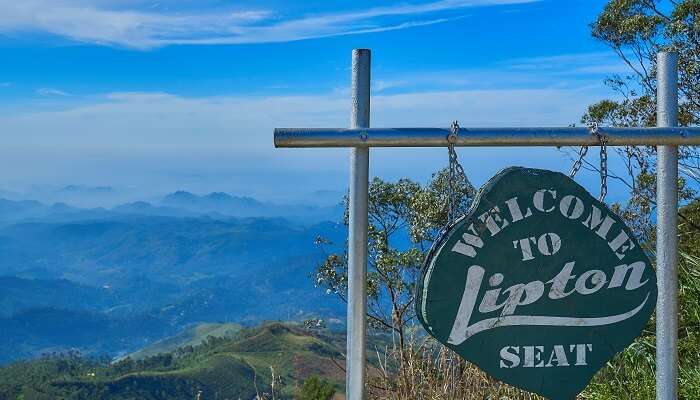 Dambatenne Tea Factory was built by Sir Thomas Lipton in 1890 and hosts one of the best tea plantation tours in the country. This scenic tea estate is spread across acres of verdant hilly terrains and serves to be home to the famous Lipton Seat viewpoint.
43 Most Beautiful Places In Sri Lanka You Must Visit In 2023
Famous Tea Plantation in Nuwara Eliya
Home to Hakgala Botanical Gardens and the famous Seetha Amman temple, Nuwara Eliya also welcomes visitors who wish to capture glimpses of tea estates and relish freshly extracted yields. The following are the popular tea estates in Nuwara Eliya and nearby areas:
1. Mackwoods Tea Centre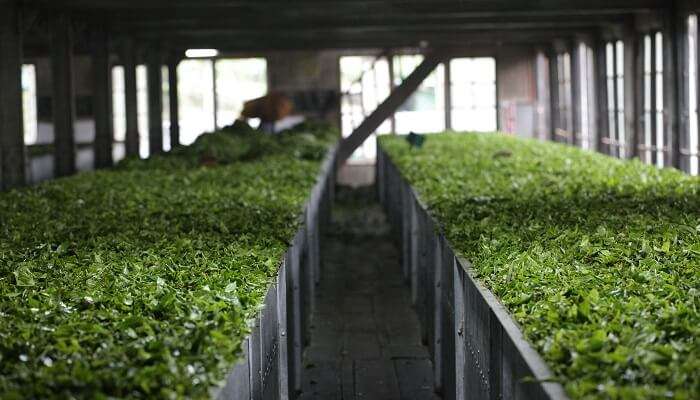 Nestled in the heart of Nuwara Eliya, Mackwoods Tea Centre is known for featuring one of the best tea plantations in Sri Lanka. It is perched at an altitude of about 1500 metres above sea level and exhibits exclusively hand-picked amalgamations of silver tips and orange pekoe. The estate was established in 1841 by Captain William Mackwood and is the second-oldest producer in the country.
2. Pedro Tea Estate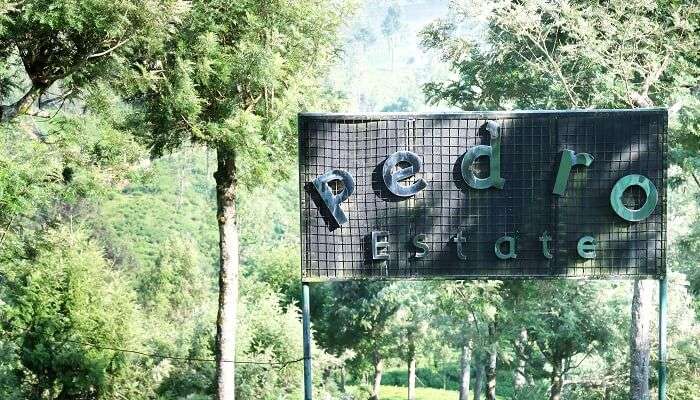 Located in the shadow region of Sri Lanka's highest mountain, Pidurutalagala, Pedro Tea Estate was inaugurated in 1885. The estate hosts 20-minute guided tours and details on the entire manufacturing process, that is from grading to packaging.
22 Places To Visit In Nuwara Eliya In 2023: The Mini London Of Sri Lanka!
Budget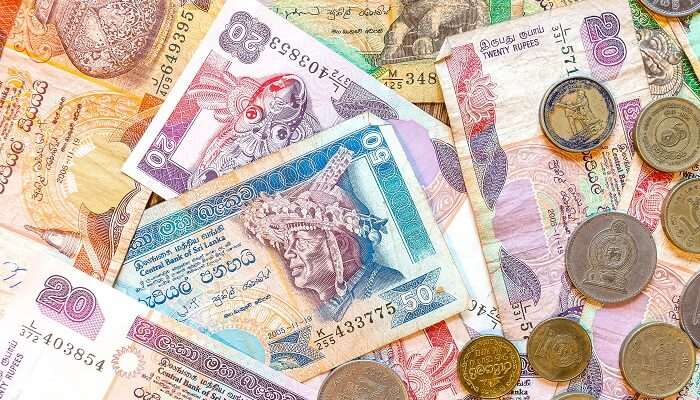 The entry fee to visit these tea estates varies and it entirely depends upon the property you are planning to visit. Ideally, the average cost for touring these tea plantations is between LKR 250 to LKR 350. However, there are many estates in the country that host free tours and you don't need to pay anything additional.
Being the fourth largest producer of tea in the world, the island country has thousands of tea estates offering exclusiveness to your favourite sups. Matale, Abdulla, Kegalle, etc. are other districts that abound with tea plantations. You can book your future Sri Lanka trip with TravelTriangle and capture impeccable glimpses of these tea plantations in Sri Lanka.
For our editorial codes of conduct and copyright disclaimer, please click here.
Frequently Asked Questions about Tea Plantations in Sri Lanka
Where shall I go to visit tea estates in Sri Lanka?
Kandy and Nuwara Eliya are the most popular cities in the country to explore tea estates, followed by the Ella region.
Is it safe to visit Sri Lanka during Covid?
Ensure you follow all the mandatory travel guidelines mentioned by the authorities to ensure a safe experience. Remain masked and keep sanitising your hands regularly after touching surfaces.
What are the best places to visit in Sri Lanka?
Dambulla Cave Temple, Yala National Park, Arugam Bay, Sigiriya, Polonnaruwa, Galle, Jaffna, Commonwealth War Cemetery, Temple Of Tooth, Nuwara Eliya, Trincomalee, Anuradhapura, Nine Arch Bridge, etc. are the best places to visit in Sri Lanka.
People Also Read:
Tea Plantations In Malaysia Tea Plantations In Assam Tea Plantations In Nuwara Eliya