Guatemala City is one of many amazing places to visit in Guatemala. Known locally as Guate, the city is located in the south-central area of the country. Home to over three million people, Guatemala City is Central America's largest city. And as one would expect from a large metropolis, Guatemala City offers an abundance of restaurants, hotels, museums, and fun things to do.
Travelers in Guatemala can enjoy traditional Guatemalan textiles at the Museo Ixchel del Traje Indigena, visit churches and cathedrals, explore nearby Mayan ruins, run wild at the La Aurora Zoo, or even ride roller coasters at Mundo Petapa Irtra.
It's easy to spend time in Guatemala, and Guatemala City is definitely worth a trip. Thinking about visiting? Check out this complete travel guide and list of things to do. And enjoy Guatemala's capital city!
Top Things To Do In Guatemala
Cathedral in Guatemala City, Guatemala
While most travelers love spending time in Guatemala's colorful Antigua, Guatemala City offers even more exciting and unique things to do.
1
Museo Ixchel del Traje Indigena
Chiome-gold made available under the
Creative Commons
Traditional Guatemalan huipil (blouse) with naturally brown cotton and alizarin-dyed red. From the Museo Ixchel del Traje Indigena in Guatemala City.
Guatemala City's best museum, the Museo Ixchel del Traje Indigena, has an impressive collection of Guatemalan indigenous dress. Since 1973, the museum received textile donations from Guatemalan collectors.
Visitors can view the textiles from 120 villages dating back as early as the 19th century as well as sculptures, paintings, photos, and interactive weaving displays. The building itself is the first in Guatemala to store and exhibit textiles.
Address: Calle Final 6, Francisco Marroquin University, Guatemala City
Make time to visit the cafe, the bookstore, and the gift shop!
2
Catedral Metropolitana
Exterior of the Catedral Santiago de Guatemala in Guatemala City
Guatemala City's beautiful cathedral was built between 1782 and 1868. A popular landmark, the cathedral miraculously survived many 20th-century earthquakes. Inside the cathedral is a portrait of Guatemala City's patron saint, Virgen de la Asuncion, as well as ornate altars, and Colonial religious art.
On the south side of the cathedral, tourists can find the Museo de la Aruidiocesis de Santiago Guatemala. The museum holds a small collection of Colonial religious artworks.
Address: 8 Calle and 7 Ave., Guatemala City 01001
Related: Everything Visitors Can Do In One Day In Lake Atitlan, Guatemala
3
Iglesia de la Merced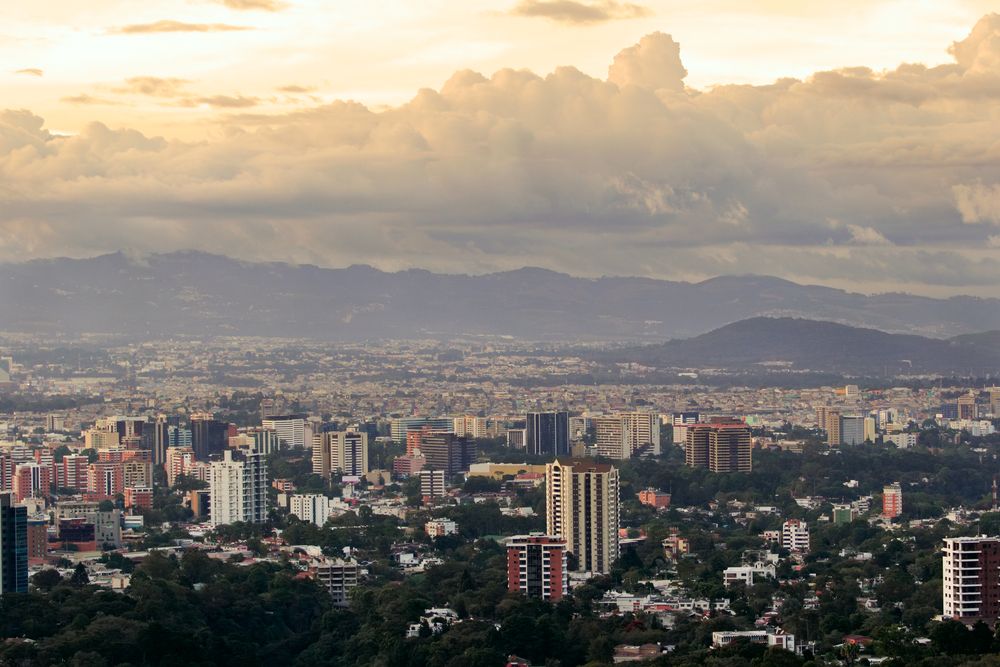 Aerial view of Guatemala City, Guatemala
This most decorated church in Guatemala City dates back to 1813. Step inside the Baroque interior to find stunning artwork. The pieces originally came from La Merced in Antigua, but after significant earthquakes, they made a new home at Iglesia de la Merced.
The church is also home to two small museums. The craftsmanship of the grand building will captivate visitors. A trip to the Iglesia de la Merced is definitely worth a visit.
4
Mundo Petapa Irtra
Creative Commons
Attribution-Share Alike 2.0 Generic
license."">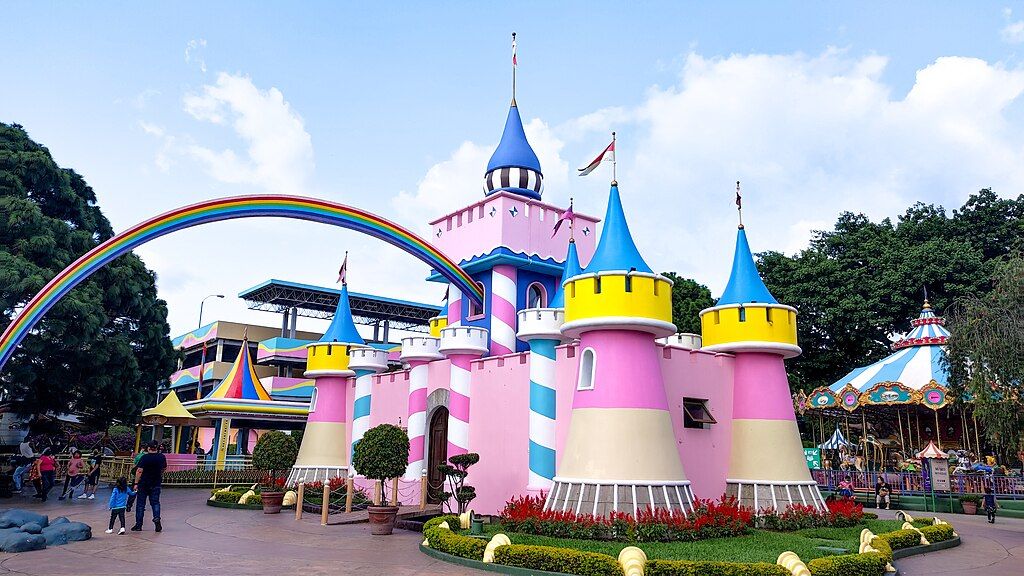 The colorful Mundo Petapa Irtra in Guatemala City, Guatemala. 
Fun for the entire family, Mundo Petapa Irtra is considered the best recreation center in Central America. Petapa World opened in 1976 to give private-sector workers an opportunity for recreation without having to leave the city. This colorful amusement park offers rides, from roller coasters to carousels, for the entire family.
Other great parks in Mundo Petapa Irta include the Great Xetulul Amusement Park, which offers traveling entertainment shows, a magic show at The Grand Theater de France, electromechanical games, gift shops, and restaurants. It's made up of nine plazas, each with its own impressive attractions.
Xocomil is a water party paradise. The water park offers slides, pools, games, and adventures for all ages.
La Amatitlan is a quieter park. Families will love the swimming pools, gardens, rowboats, and motorboats on the lake. For nature lovers, Xejuyup is the perfect place to get up close and personal with wildlife. Explore trails and witness many different species of colorful birds.
5
La Aurora Zoo
Guatemala City's La Aurora Zoo is located in the heart of the city. With over 2,000 animals in its garden setting, an afternoon at the zoo is a perfect way to spend the day.
Divided by continents, the zoo showcases species such as elephants, giraffes, chimpanzees, penguins, and much more. A new highlight named "El Reino Kan y sus Reptiles" offers a peek at over 50 species of spiders, reptiles, and amphibians.
Address: 5th Street Interior, Finca La Aurora, Cd de Guatemala 01013
Hours: Open Tuesday through Sunday, 9 AM to 4 PM
6
Mercado Central
Mario Guerra via Adobe Stock"">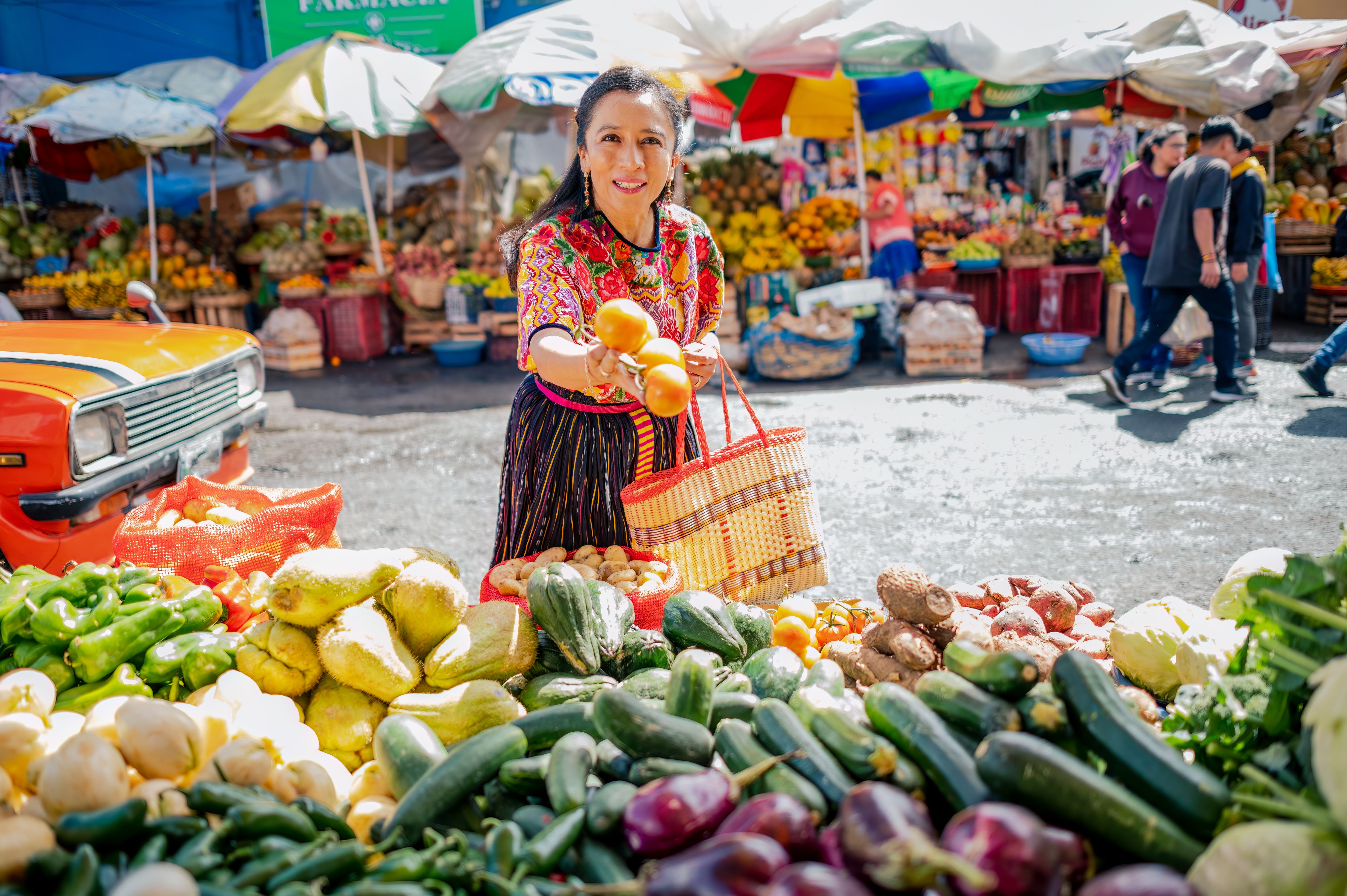 A smiling woman holding fruit at the Mercado Central in Guatemala City
The Mercado Central is a fantastic market, complete with underground passages and great finds like leather goods, wool blankets, and wooden masks. Fresh produce is also available. With multiple floors and food stalls, tourists can easily spend the afternoon shopping and snacking.
Located right behind the cathedral, lucky tourists can taste local cuisine and pick up some souvenirs to bring home. The Mercado Central is a must-visit attraction in Guatemala City.
Address: 8 Calle and 8 Ave., Guatemala City, 01001
7
Palacio Nacional
The Palacio Nacional de la Cultura in Guatemala City, Guatemala.
The former presidential palace was built between 1937 and 1943. Its 320 rooms now serve as a home to paintings and sculptures by famous Guatemalan artists. The pieces range from the present day all the way back to the Colonial period.
The building's ornate interior is a treat for the eyes. The stained-glass windows, murals, beautiful staircases, and lovely artwork make this landmark a popular attraction in Guatemala City. Thirty-minute guided tours leave throughout the day and include a stop at the impressive presidential balcony.
Address: 6 Calle and 7 Ave., Guatemala City, 01001
8
Mixco Viejo
Ruins at Mixco Viejo in Guatemala City, Guatemala. 
It's worth traveling to Guatemala just to see the ancient ruins, and any visit to Guatemala City can include just that! Just north of Guatemala City is a mountaintop site where tourists can witness 12th-century Mayan Ruins.
Believed to be one of the last places to fall under Pedro de Alvarado and his conquistadors in the 1500s, Mixco Viejo is home to temples, palaces, and ball courts for a historic game called pitziil. The ruins are a top attraction for visitors in Guatemala City, not only to see the ruins but also the beautiful countryside. Once here, check out the on-site museum to learn more about the location's fascinating history.
Related: 10 Best Tour Options For Hiking Acatenango, Guatemala
9
Zona Viva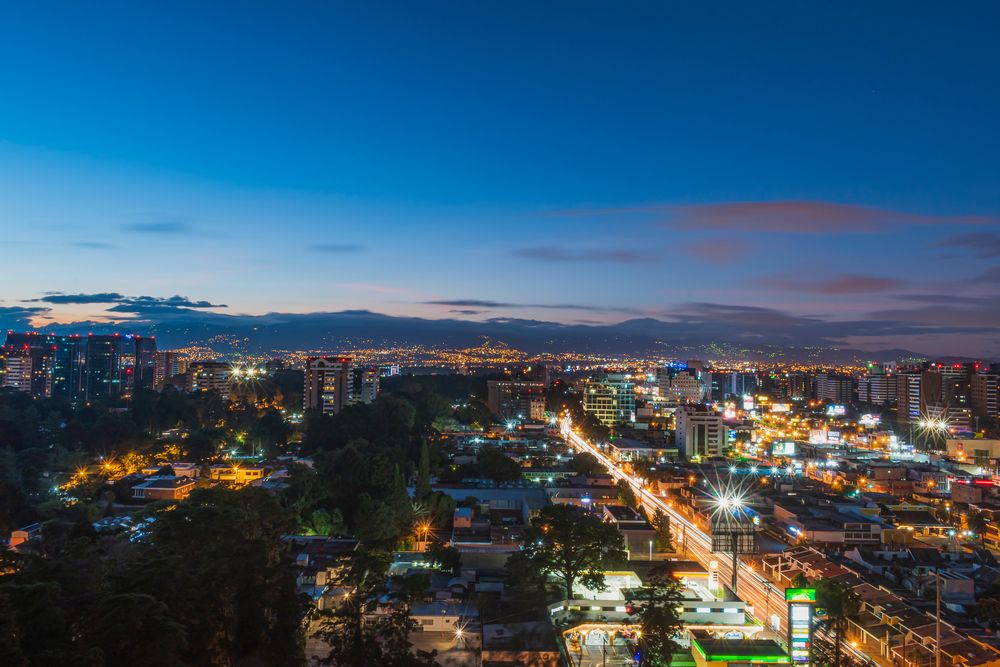 Aerial view of Guatemala City at night
It's important to stay safe in Central America, especially at night. For partygoers in Guatemala City, this is the spot to be. During the day, the space is filled with business crowds. But when the sun goes down, Zona Viva is perfect for a vibrant night on the town.
Full of restaurants, shopping malls, 5-star hotels, bars, nightclubs, and casinos, Zona Viva is a more expensive area, but safe to visit at night. And everything is within walking distance. Stroll from restaurant to bar to nightclub and enjoy Guatemala City's nightlife until the wee hours of the morning.
10
Museo Popol Vuh
Pottery from the Popul Vuh Museum
This popular Mayan art museum is one of the most popular attractions in Guatemala City. A vast collection of funerary urns, Mayan pottery pieces, and artifacts from 2000 B.C. to the Colonial period makes this museum one of the most significant Mayan Art collections in the world.
The geometric architecture of the building itself is very modern, a unique construction in Guatemala City. Guided tours are available, as are excavation workshops, restoration activities, courses, lectures, and presentations on Mayan culture and heritage.
Address: 28 Calle, Zona 3, Guatemala
Hours: Monday through Friday, 9 AM to 5 PM; Saturday, 9 AM to 1 PM; Sunday, Closed.
11
Best Time To Go To Guatemala
Aerial view of Guatemala City
Guatemala City is warm year round with temperatures ranging from the mid-50s to the low-80s.
November through March
Guatemala City is one of many cities in Central America worth visiting in winter. It's a great time for festivals and the weather is typically dry. Holy Week, an important religious holiday for Guatemalans, means many locals will be on annual leave. The city will be less crowded as locals flock to the coast.
June through August
The summer season is great for outdoor activities, but it tends to rain a bit, usually in the late afternoons. Flights and accommodations tend to cost more as it coincides with school holidays, and tourist attractions in the city will likely be more crowded.
April/May and September/October
This is the best time for slow travel. Weather can be a bit unpredictable (rainy or sunny), so be prepared with quick-drying or waterproof clothes. Accommodations are cheaper and the main attractions are less crowded.
Related: 10 Coolest Places To Stay On Lake Atitlan, Guatemala
12
Best Way To Get Around Guatemala City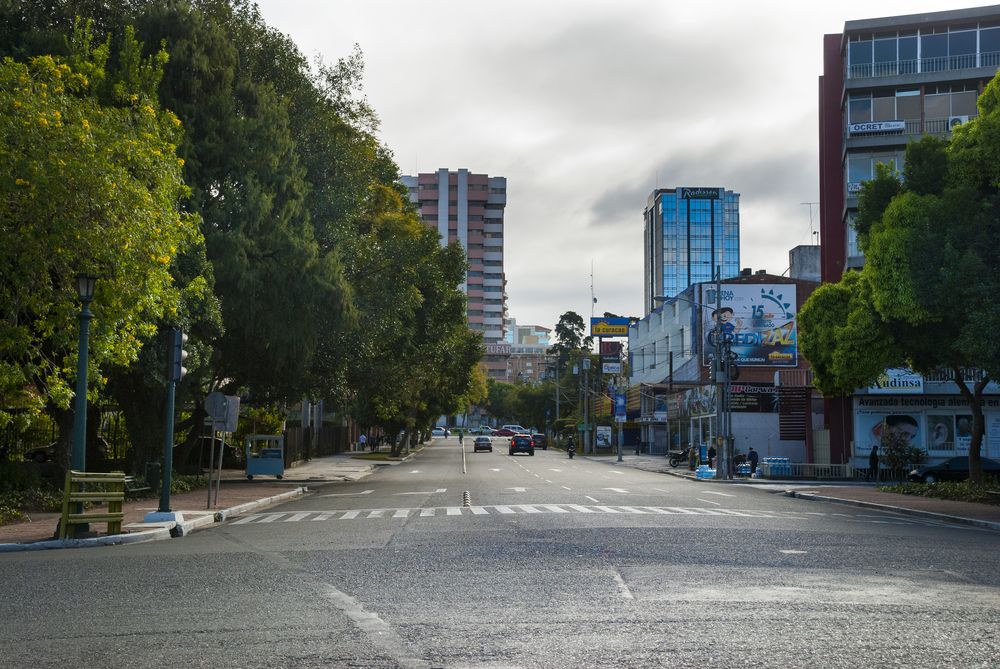 A quiet street in Guatemala City, Guatemala
Best way to travel within Guatemala
: The easiest and safest way to travel around Guatemala is via private car or tourist shuttle.

Are there Ubers in Guatemala City?
Yes! Travelers can reserve an Uber up to 30 days in advance. Uber is considered a safe way to get around the city.
Walking
Walking is a great way to see many of Guatemala City's main attractions. However, to really explore the city in its entirety, travelers will have to rely on public transportation.
Buses
Buses in Guatemala City are safe and fast, but services are limited. They usually leave when full, so they can get quite cramped. The country's most iconic form of transportation is the chicken buses. Ideal for a trip to the countryside, these buses are mostly old American school buses painted with new fresh colors.
Tourist Shuttles
Tourist shuttles often run between main attractions. They provide air-conditioning, bathroom breaks, and are considered a safe method of transportation. Agencies are located throughout town, or visitors can inquire with their hotel.
Hotels often sell tickets for tourist shuttles.
13
Best Places To Eat In Guatemala City
Plate of Guatemalan food: corn, potatoes, meat, plantains, avocado, carrot, bread.
n"" data-modal-id="single-image-modal" data-modal-container-id="single-image-modal-container" data-img-caption=""Cedar via Adobe Stock"">
Plate of Guatemalan food: corn, potatoes, meat, plantains, avocado, carrot, bread.
Tamales, stews, tostadas, and deliciously traditional Mayan Cuisine—travelers in Guatemala City are in for a real treat!
Breakfast
San Martin Centro Hispanic
The San Martin Centro Hispanic is ideal for traditional Guatemalan egg dishes!
Address: Centro Historico, 6A Avenida 10-00, Cdad. de Guatemala, 01001
Recommendation: Guatemalan coffee and a plate of frijoles volteados, eggs in tomato sauce, fried plantains, and creamy cheese.
Lunch
Shucos Campo Marte
The Guatemalan hot dog is enormous, and the shucos at Campo Marte are especially loaded. More than a foot long, the Especial is packed with different meats, guacamole, and cheese.
Address: JF7V +WXR, Calle Mariscul Cruz, Cded. de Guatemala
Recommendations: The Especial
Dinner
Flor de Lis
Flor de Lis offers contemporary Guatemalan food using modern cooking techniques combined with an ancestral process.
Address: Casa del Aguila, first floor, ruta 3 via 5 zona, 4 grados norte, Ciudad de Guatemala
Hours: Monday through Saturday, 6 PM to 9 PM, but guests can stay as long as they want once inside the restaurant. Sunday, Closed.
Recommended: The tasting menu is said to be like no other!
14
Best Places To Stay In Guatemala City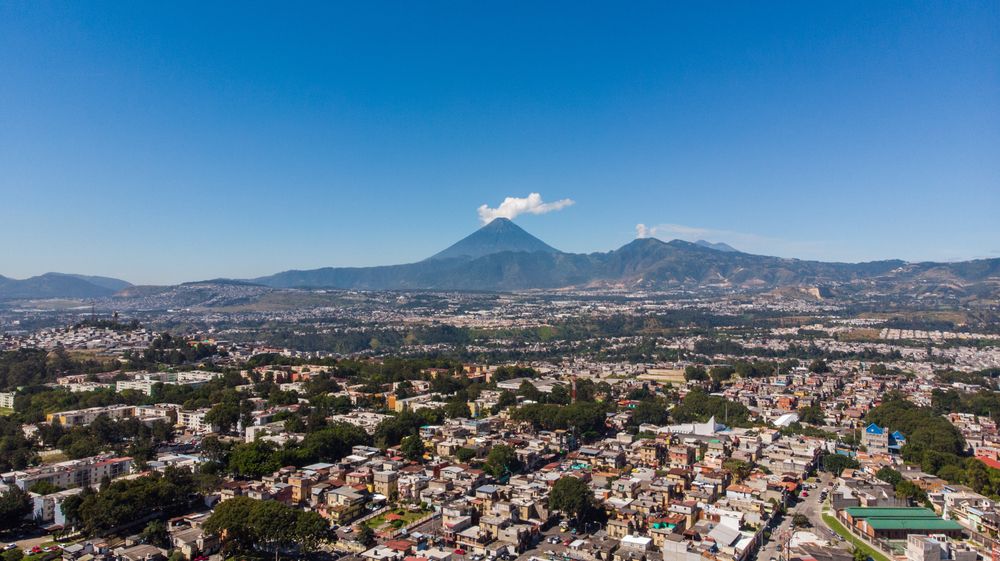 Aerial view of Guatemala City with the volcano in the distance
Guatemala is Central America's largest city so it's no wonder that travelers will be spoiled for choice when it comes to accommodations.
Luxury
Real Intercontinental Guatemala
Located in the heart of the entertainment district, the Real Intercontinental Guatemala is a luxury accommodation in a vibrant area. With a friendly atmosphere and four restaurants on-site, this hotel is a great option for tourists seeking that little something extra.
Address: 14 Calle 2-51 Zona 10, Guatemala City
Amenities: Outdoor pool, fitness center, bar/lounge, free Wi-Fi, spa and wellness center, restaurants, room service, coffee shop
Cost: $$$
Mid-Range
Hyatt Centric Guatemala City
Close to the Plaza Fontabella Shopping Center, the Hyatt Centric Guatemala City has nice decor, friendly staff, and a rooftop pool.
Address: 12 Calle 2-25, Zona 10, Guatemala City
Amenities: Outdoor pool, restaurant, room service, coffee shop, fitness center, bar/lounge, free parking, free Wi-Fi
Cost: $$
Budget
Mariana's Petit Hotel
Friendly staff, comfortable beds, great breakfast, and a nice rooftop terrace. Marianna's Petit Hotel is perfect for budget-friendly travelers.
Address: 20 Calle 10-17, Guatemala City
Amenities: Room service, free parking, free Wi-Fi, TV, free airport shuttle, flat-screen TV
Cost: $
Related: There's Cenotes In Guatemala, Too: Visit The Cenotes Candelaria
15
How To Spend The Perfect Day In Guatemala City
Victor Leal from
Pixabay
"">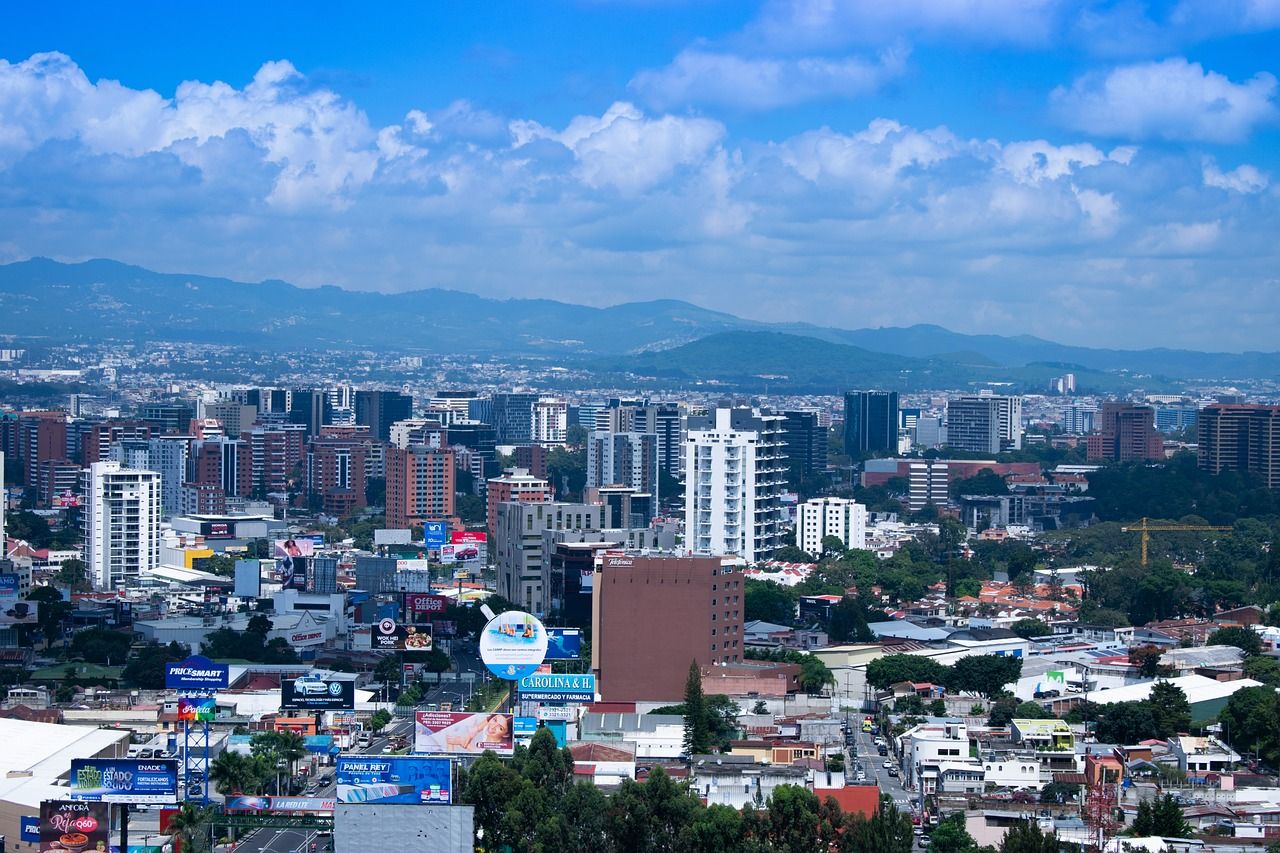 Skyline view of Guatemala City, Guatemala
To start the perfect day in Guatemala, try a traditional egg dish at San Martin Centro Hispanic. Savor a hot cup of coffee and get ready for a morning of sightseeing.
There are so many things to see and do in Guatemala City. Art and history lovers have their choice between museums, cathedrals, churches, and palaces. Try the Museo Ixchel del Traje Indigena, the Catedral Metropolitana, the Iglesia de la Merced, the Palacio Nacional, or the Museo Popol Vuh.
For tourists traveling with families, try the rollercoasters at Mundo Petapa Irtra or animal sightings at La Aurora Zoo.
In the evening, head to Zona Viva. Dine on traditional Guatemalan cuisine, drink with locals, take a chance at a casino, or dance the night away in one of Guatemala City's many nightclubs!
FAQ
Q: What is Guatemala City known for?
Guatemala City is known for its museums, galleries, cathedrals, churches, coffee, and fantastic restaurants. There are so many things to do in Guatemala, and Guatemala City checks most of the boxes!
Q: What is special about Guatemala City?
The largest city is Guatemala, Guatemala City is a central transport hub and the banking center of the country. While there are many amazing places to visit in Guatemala, the capital city is definitely worth a trip.
With so many things to do, tourists visiting this vibrant city will have their choice of activities! From religious landmarks to cultural museums, and even a theme park, Guatemala City has a lot to offer.
Q: What language do they speak in Guatemala?
Guatemalans primarily speak Spanish. There are also 22 different Mayan languages and two indigenous languages (Xinca and Garifuna) spoken throughout the country.