Nestled along the picturesque southwestern coast of Sri Lanka, the charming town of Bentota is renowned for its pristine beaches, water sports, and idyllic ambiance. While Bentota offers a wealth of attractions, its strategic location serves as a gateway to many enchanting destinations just a short journey away. In this blog, we unravel the best day trips from Bentota, showcasing the nearby gems that deserve your exploration. From cultural wonders to vibrant cities, these excursions will elevate your travel experience and provide unforgettable memories. So, hop on board, and let's discover the places to visit near Bentota.
5 Best Day Trips From Bentota
From ancient temples to scenic waterfalls, immerse yourself in captivating experiences just a short distance away from the coastal town of Bentota.
1. Galle Fort (Bentota to Galle)
Image Credit: Nilanka Kariyawasam for Unsplash
Embark on a journey to the historic city of Galle, one of the best places to visit near Bentota. Located approximately 80 kilometers from Bentota, its crown jewel, the Galle Fort, a UNESCO World Heritage Site, stands as a testament to the city's colonial past. Wander through its charming cobbled streets, visit Dutch Reformed Church, explore the Maritime Museum, and revel in the blend of European and Asian influences. Don't miss the stunning sunset views from the fort walls, offering a mesmerizing panorama of the Indian Ocean.
Distance from Bentota: 80 Km
10 Best Villas In Mirissa To Soak In A Mesmerizing Sri Lankan Holiday Like Never Before!
2. Colombo (Bentota to Colombo)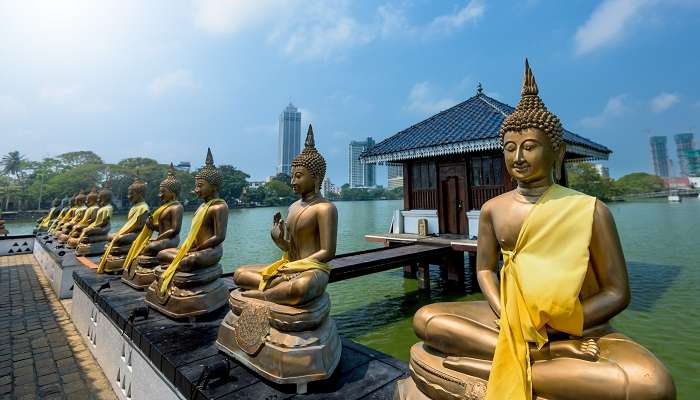 Our list of best places near Bentota won't be complete without a day trip from Bentota to Colombo. The vibrant capital city of Sri Lanka, Colombo is just 87 kilometers from Bentota. A melting pot of cultures, Colombo entices visitors with its bustling markets, colonial architecture, and a modern cityscape. Visit the National Museum to delve into the country's rich history, explore the bustling Pettah Market for a sensory overload, take a leisurely stroll along Galle Face Green, and savor the delectable cuisine at one of the city's many eateries. Colombo promises an exciting day filled with diverse experiences.
Distance from Bentota: 87 Km
3. Sinharaja Forest Reserve (Bentota to Sinharaja)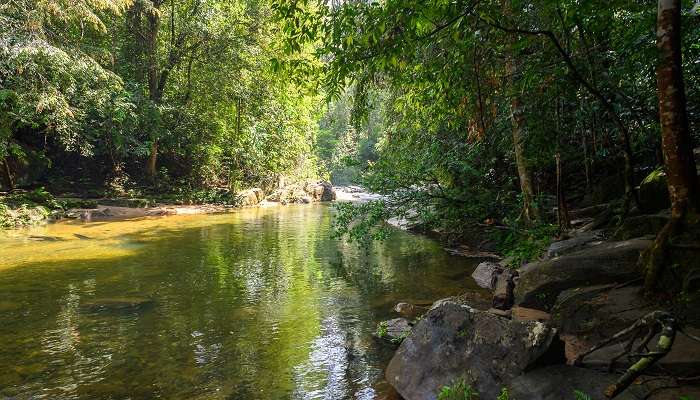 For nature enthusiasts and adventure seekers, a day trip to Sinharaja Forest Reserve is a must. Located approximately 85 kilometers from Bentota, this UNESCO World Heritage Site is a biodiversity hotspot teeming with unique flora and fauna. Embark on a guided trek through the dense rainforest, listening to the melodious chirping of endemic birds, spotting colorful butterflies, and encountering fascinating reptiles and mammals. Sinharaja offers an immersive experience in the heart of nature.
Distance from Bentota: 85 Km
5 Best Hostels In Trincomalee To Add Some Fun To Your Sri Lankan Staycation
4. Kandy (Bentota to Kandy)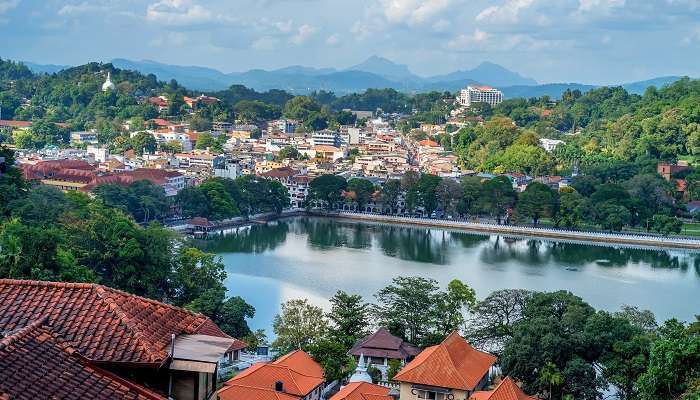 Venture inland and head to the cultural capital of Sri Lanka, Kandy, situated around 180 kilometers from Bentota. The city is home to the sacred Temple of the Tooth Relic, a revered Buddhist site. Explore the temple complex, immerse yourself in traditional rituals, and witness captivating cultural performances. Don't miss the opportunity to stroll around the picturesque Kandy Lake, visit the Royal Botanical Gardens in Peradeniya, and delve into the rich history and heritage of this cultural hub.
Distance from Bentota: 180 Km
5. Madu River Safari (Bentota to Madu River)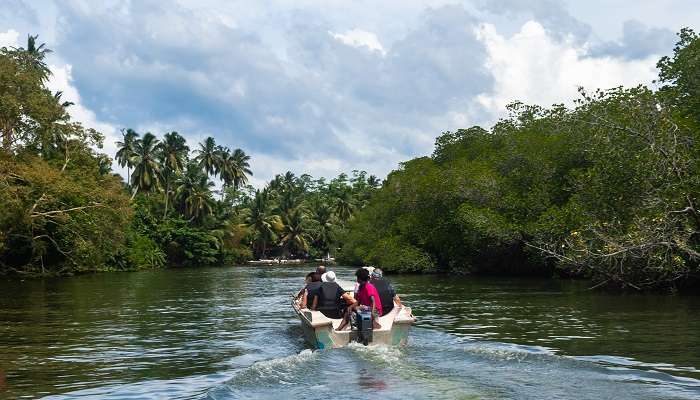 Embark on a serene boat safari along the enchanting Madu River, located just a short distance from Bentota. One of the dest day excursions from Bentota, this biodiverse wetland ecosystem is a haven for wildlife and a paradise for nature lovers. Glide through the mangrove forests, observe the rich birdlife, and witness traditional fishing techniques employed by the local communities. Explore the picturesque islands dotting the river, such as Cinnamon Island, where you can learn about the spice's cultivation and production. The Madu River Safari offers a tranquil escape into the natural beauty of Sri Lanka.
Distance from Bentota: 17.3 Km
10 Villas In Galle To Enjoy Sheer Luxury On Your Sri Lankan Vacay
As you delve into the best day trips from Bentota, you unlock a treasure trove of experiences that go beyond the sun-kissed beaches and palm-fringed coastline. From the colonial charm of Galle Fort to the vibrant energy of Colombo, the pristine wilderness of Sinharaja to the cultural wonders of Kandy, each destination offers a unique and enriching adventure. So, embark on a trip to Sri Lanka and explore all the amazing places near Bentota.
For our editorial codes of conduct and copyright disclaimer, please click here.
Frequently Asked Questions About Day Trips from Bentota
How far is Galle from Bentota, and how long does it take to reach by road?
Galle is approximately 80 kilometers away from Bentota, and the travel time by road is around 1.5 to 2 hours.
What are the must-visit attractions in Colombo on a day trip from Bentota?
Some must-visit attractions in Colombo include the National Museum, Pettah Market, Galle Face Green, and indulging in the local cuisine.
Is it possible to visit Kandy from Bentota and return on the same day?
Yes, it is possible to visit Kandy from Bentota and return on the same day. However, it's recommended to start early as the journey takes around 3 to 4 hours each way.
Are there any guided tours available for the Sinharaja Forest Reserve day trip from Bentota?
Yes, there are guided tours available for the Sinharaja Forest Reserve day trip from Bentota. Local tour operators offer guided trekking experiences to explore the reserve's unique flora and fauna.
People Also Read:
Day Trips From Colombo Day Trips From Brisbane Day Trips From Krabi