From the scenic shores of Fish Creek to the Swiss heritage of Monroe, there are some truly underrated beautiful towns in Wisconsin that provide a more scenic getaway than most of the popular destinations in the Badger State. These lesser-known Wisconsin towns are true hidden gems that offer captivating charm, rich history, and pristine natural beauty waiting to be explored.
To celebrate the beauty of the state, it's time to unveil the most underrated towns Wisconsin has in store for visitors, and each one is worth the visit. So, put on the adventure gear and get ready to be pleasantly surprised by these hidden treasures in the heartland of America.
Related: 10 Charming Towns That You Wouldn't Expect To Find In Wisconsin
10
Bayfield
Bayfield, Wisconsin, from the shores of Lake Superior
Bayfield is one of the most charming towns in Wisconsin, located on the shores of Lake Superior in the northern part of the state, known for its stunning natural beauty, historic charm, and outdoor recreational opportunities. Situated on the Apostle Islands National Lakeshore, the town serves as the gateway to the Apostle Islands, allowing visitors to explore the region by kayak, boat, or take scenic cruises to admire the stunning rock formations and lighthouses.
Additionally, Bayfield is a haven for outdoor enthusiasts. Visitors can go hiking, biking, swimming, or birdwatching in the scenic mountains home to the majestic Lake Superior. In winter, it also offers opportunities for cross-country skiing, snowshoeing, and ice fishing.
Popular Attractions in Bayfield:
Bayfield Maritime Museum, Bayfield Apple Festival, Meyers Beach Sea Caves, Bayfield Winery, and Houghton Falls Nature Preserve
9
Mineral Point
Pixabay"">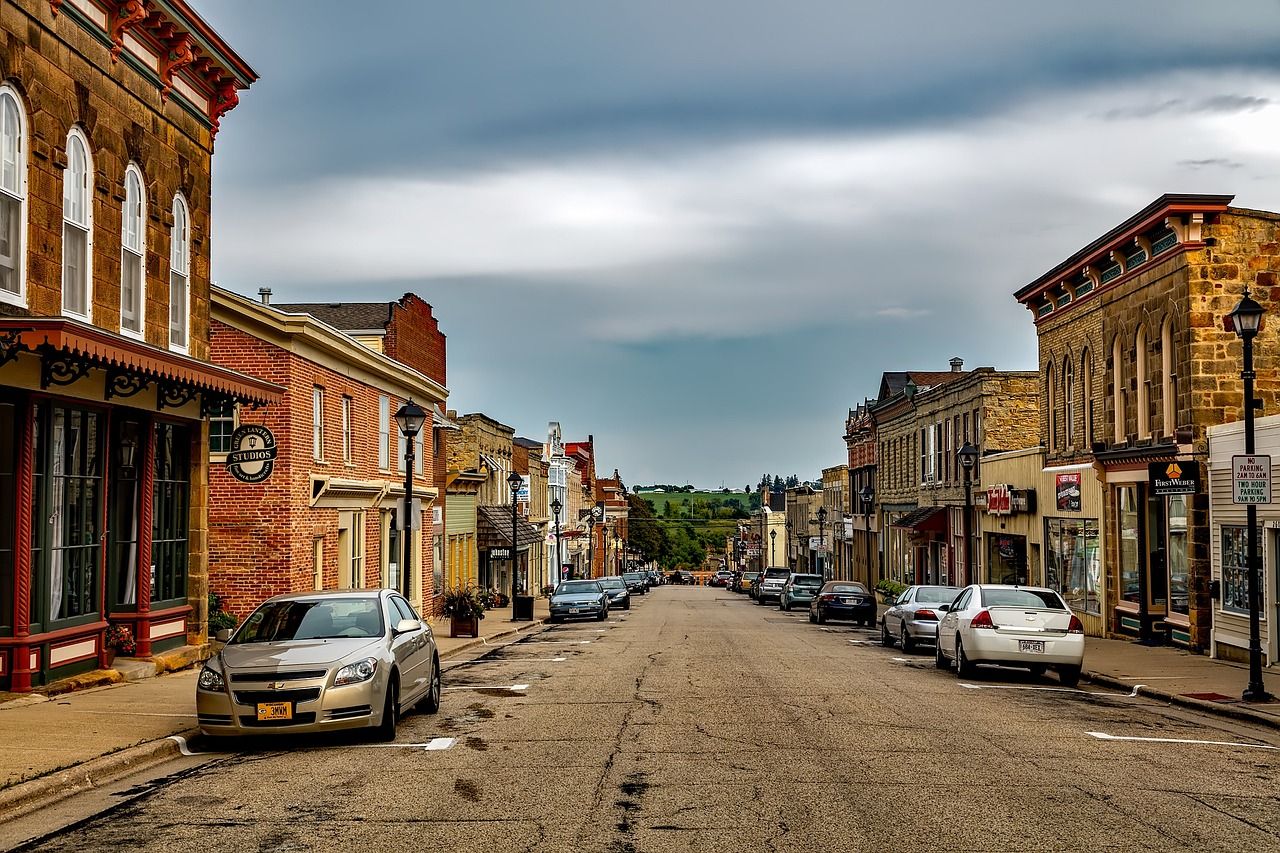 The town of Mineral Point in Wisconsin, USA
Mineral Point is a historic town in southwestern Wisconsin, home to unique architecture, history, and a vibrant arts community. It is one of the oldest towns in Wisconsin, with a rich mining history dating back to the early 19th century. The town's history is still visible in its well-preserved historic buildings and mining heritage.
Besides the historical significance, Mineral Point features beautiful countryside and rolling hills, offering opportunities for outdoor activities such as hiking and biking, offering visitors a chance to see the captivating charm of this historical destination.
Popular Attractions in Mineral Point:
Pendarvis Historic Site, Shake Rag Alley Center for the Arts, Brewery Creek Inn and Restaurant, and Mineral Point Railroad Museum
8
Cedarburg
Ted Balmer on
Unsplash
"">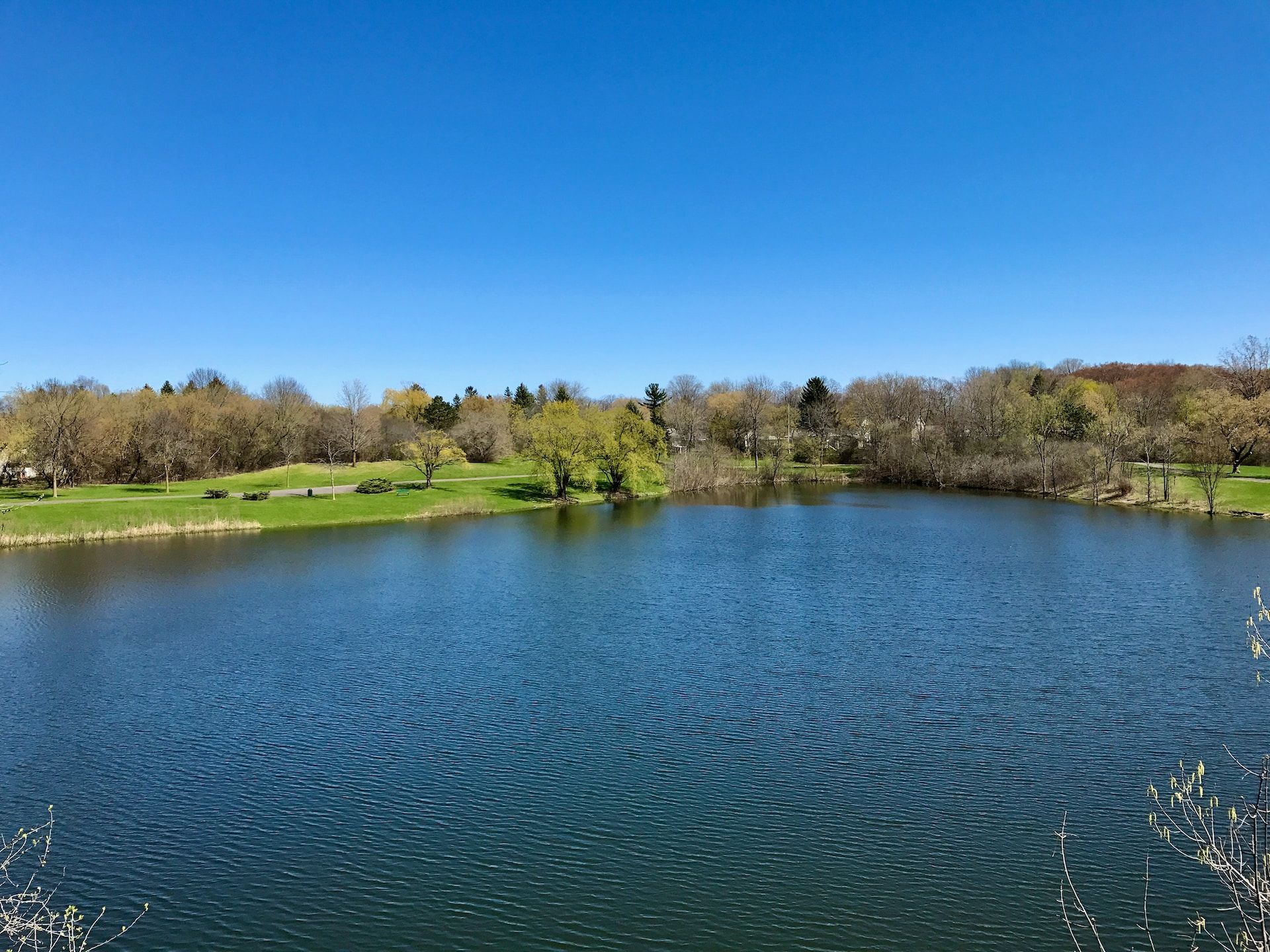 A beautiful view of a river in Cedarburg, Wisconsin, United States 
Cedarburg is also one of the best underrated towns in Wisconsin and is located in Ozaukee County. The town offers visitors a delightful experience with its historic charm, small-town atmosphere, and thriving arts community. It also boasts well-preserved 19th-century buildings that add to its picturesque appeal.
The town is named after Cedar Creek, which runs through the heart of Cedarburg, offering opportunities for leisurely walks, and picnics in the serene natural beauty. Additionally, Cedarburg is home to several wineries and breweries where visitors can sample local wines, craft beers, and spirits. These establishments often offer tours and tastings, providing a glimpse into the town's growing beverage industry.
Popular Attractions in Cedarburg:
Historic Downtown Cedarburg, Cedarburg Art Museum, Ozaukee Interurban Trail, and Historic Cedarburg Mill
Related: 10 Beautiful Places In Wisconsin That Should Be On Your Bucket List
7
Sister Bay
Nejdet Duzen / Shutterstock"">
A view of the scenic Sister Bay Town coastline in Door County of Wisconsin, USA
Sister Bay is a picturesque village in Door County, Wisconsin, on the shores of Green Bay. One of Wisconsin's most underrated towns, it offers stunning views of the water and enables visitors to enjoy boating, fishing, and other water activities. The town also features a beautiful sandy beach area offering various amenities such as picnic tables and restrooms.
Alongside the natural attractions, the main highlight of the place is its charming downtown area filled with shops, boutiques, and restaurants offering a diverse culinary scene allowing visitors to enjoy traditional Wisconsin cuisine and locally brewed beverages.
Popular Attractions in Sister Bay:
Sister Bay Marina Park, Door County Alpaca Farm, Sister Bay Bowl, and the Marina Fest
6
La Crosse
Fern M. Lomibao on
Unsplash
"">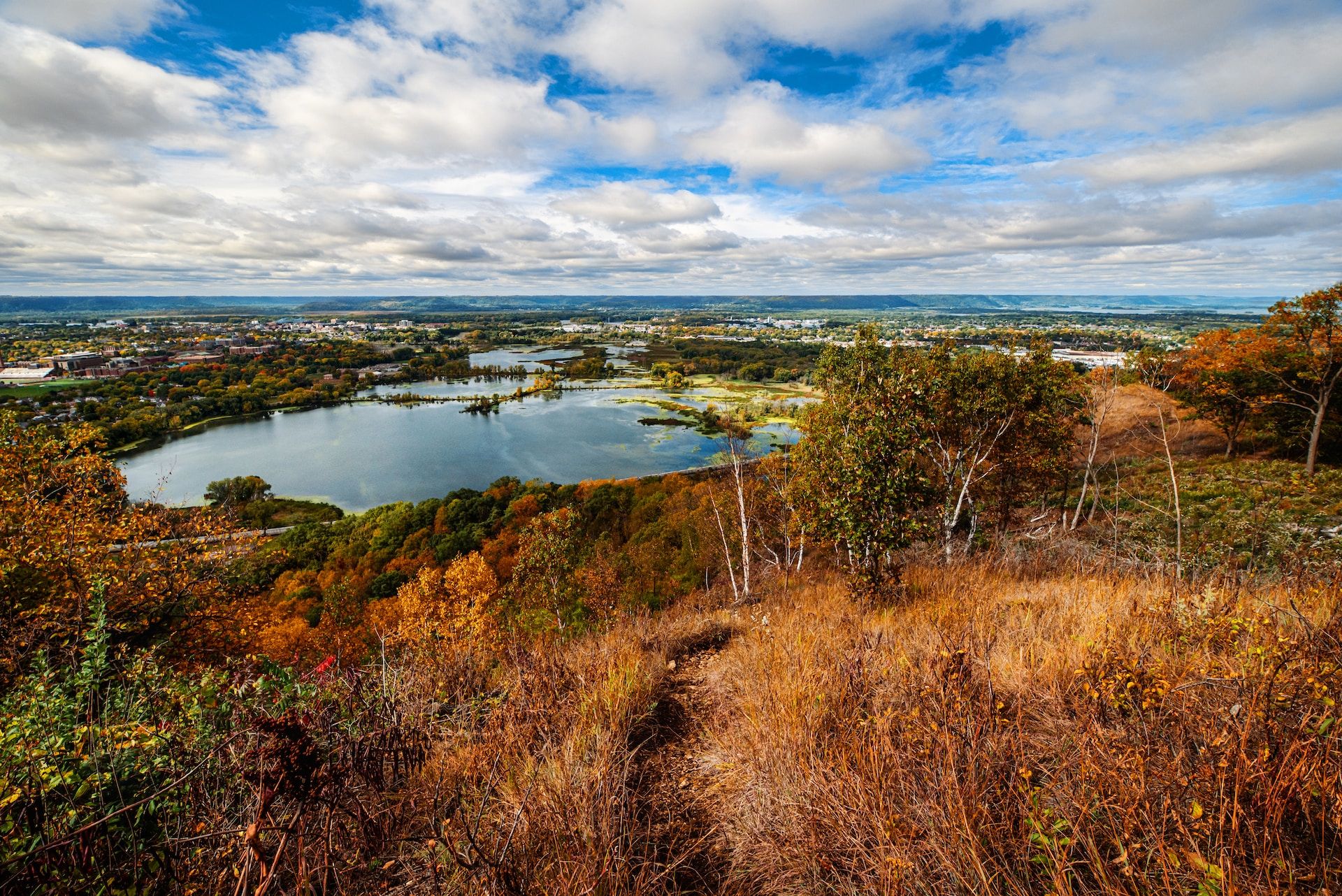 A distant view of La Crosse in Wisconsin, USA
La Crosse is a vibrant town in western Wisconsin on the Mississippi River popular for its beautiful natural surroundings, rich history, and thriving arts and cultural scene. One of the highlights of the place is its Mississippi Riverfront, which offers stunning views and various recreational opportunities such as boating, fishing, and waterfront dining.
Visitors can also enjoy scenic river cruises along the tranquil waters of the Mississippi River. In addition to the natural attractions here, the town has a charming downtown featuring multiple historical buildings, shops, restaurants, and art galleries offering a unique blend of old-world charm and modern amenities.
Popular Attractions in La Crosse:
Grandad Bluff, Hixon Forest Nature Center, La Crosse River State Trail, Dahl Auto Museum
While the river in La Crosse offers scenic beauty and recreational opportunities, practicing water safety is crucial. Be cautious when swimming, boating, or engaging in water activities, as currents and water levels can change. Follow any posted signs or guidelines, and consider wearing a life jacket for added safety.
5
Minocqua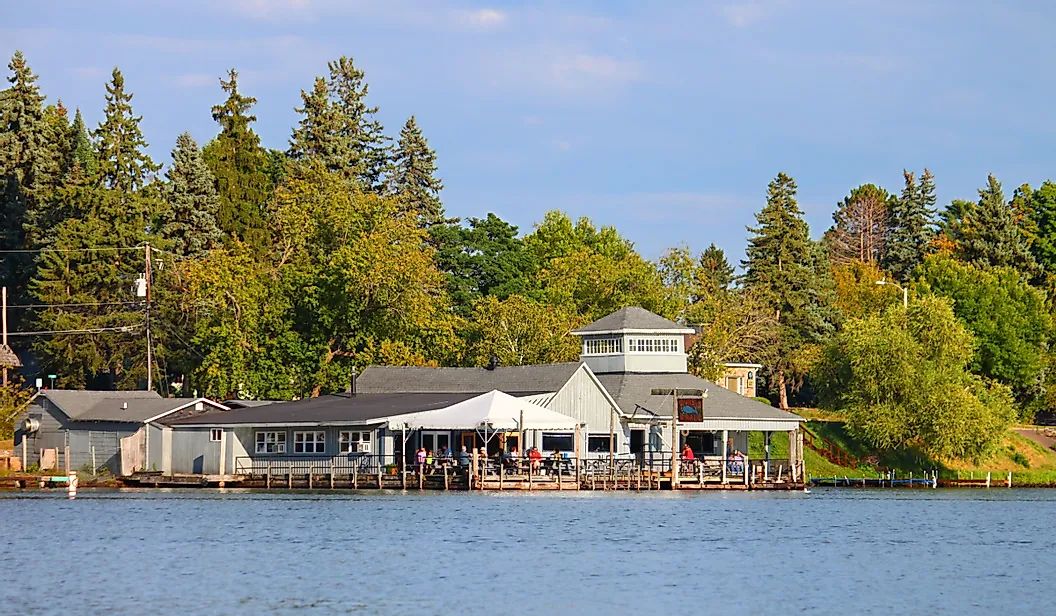 A waterfront restaurant in Minocqua, Wisconsin, USA
Surrounded by beautiful lakes, lush forests, and abundant wildlife, Minocqua finds itself among the underrated yet most beautiful small towns in Wisconsin, located in the heart of Wisconsin's Northwoods. The town is a haven for water enthusiasts offering visitors to enjoy activities like boating, fishing, kayaking, canoeing, and paddleboarding along the various lakes.
As well as water sports, visitors have a wealth of other outdoor recreational opportunities to enjoy in and around the town, including trails for hiking, biking, and snowmobiling. Additionally, the town is home to several golf courses that cater to both recreational and avid golfers.
Popular Attractions In Minocqua:
Northwoods Wildlife Center, Minocqua Winter Park, Min-Aqua Bats Water Ski Show, and Island City Antique Market
Related: These 10 Destinations In Wisconsin Have A Real Small-Town Vibe
4
Fish Creek
Carl Schlabach on
Unsplash
"">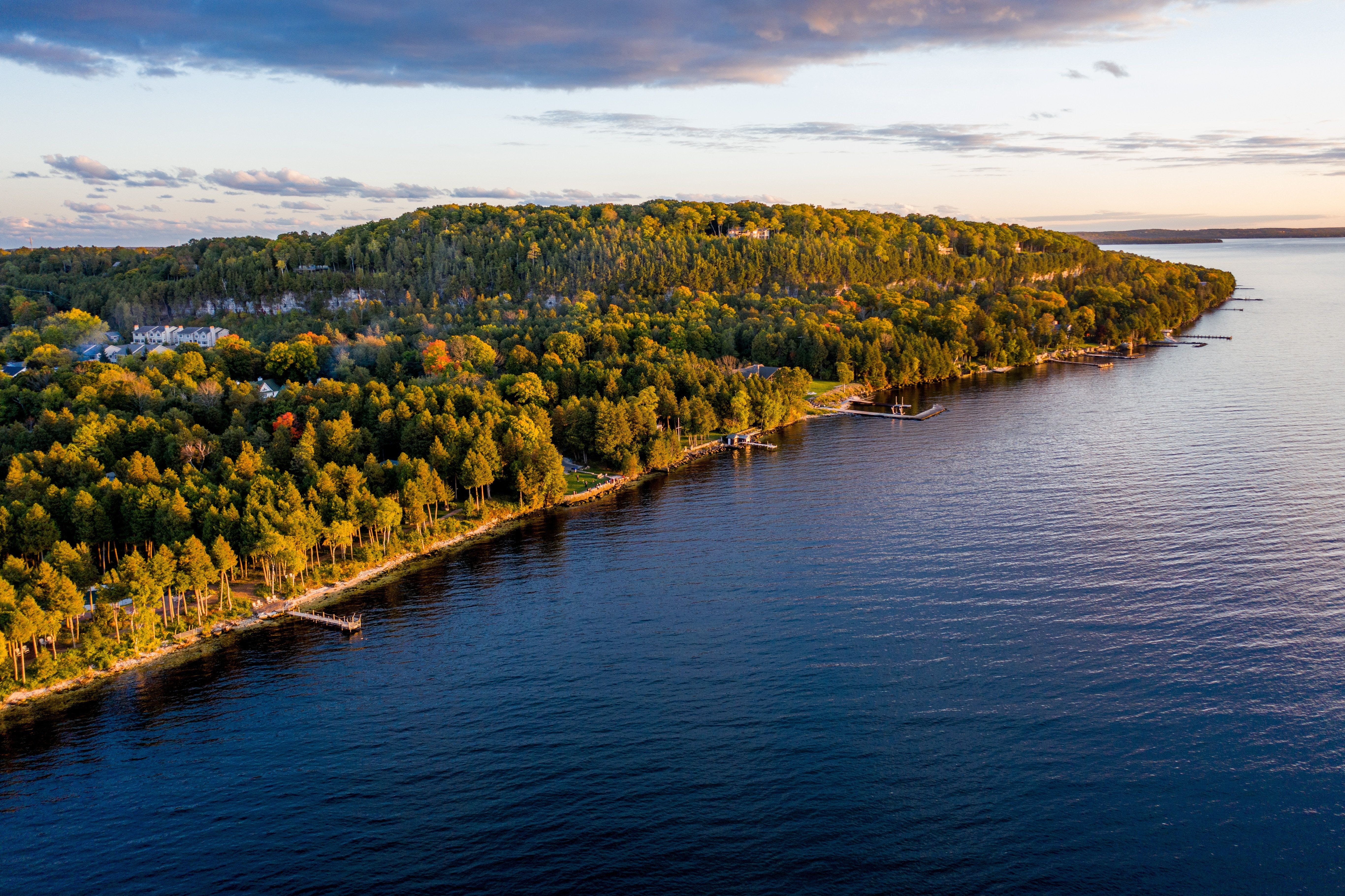 A lush forest beside a water body in Fish Creek, Door County, Wisconsin, USA
Fish Creek is a delightful village located in Door County, Wisconsin, a popular destination for tourists seeking a blend of natural landscapes and small-town charm. Situated on the western shoreline of the Door Peninsula, surrounded by forests and rolling hills, the area offers numerous opportunities for outdoor activities, including hiking and biking, fishing, or boating on the lakes.
Additionally, Fish Creek features a beautiful historic district with well-preserved buildings dating back to the late 1800s and early 1900s that reflect the cultural heritage and history of the region. Visitors can explore the district through Fish Creek Audio Walking Tour, allowing them to learn about the village's history and landmarks.
Popular Attractions in Fish Creek:
Peninsula State Park, Fish Creek Beach, Door Community Auditorium, and Door County Festival of Nature
The town of Fish Creek offers beautiful natural landscapes, including parks and hiking trails. While enjoying outdoor activities, be prepared with appropriate footwear, clothing, and supplies. Stay on designated trails, be cautious of uneven terrain, and watch out for wildlife.
3
Eau Claire
Preston Lane on
Unsplash
"">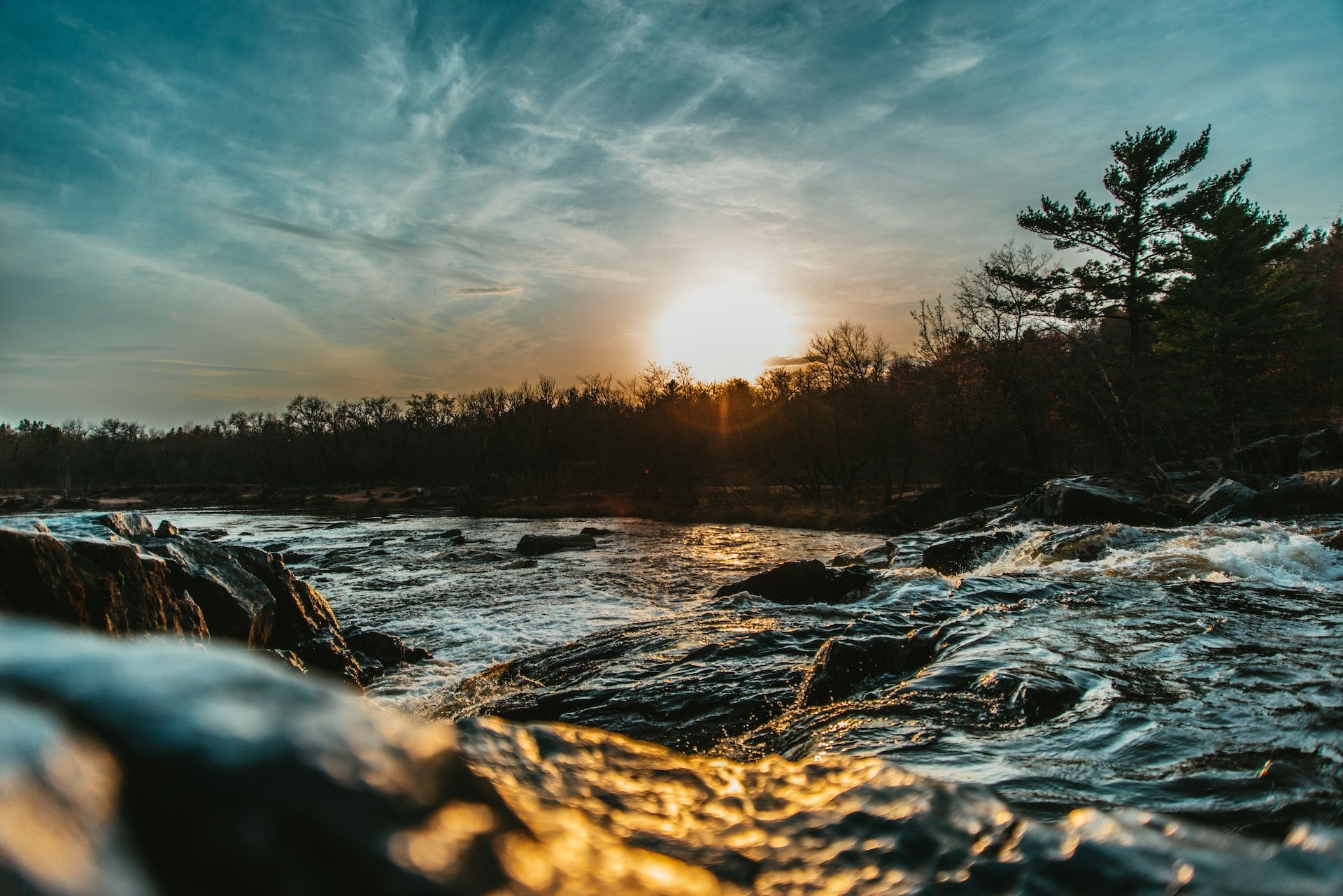 Big Falls State Park, Eau Claire, Wisconsin, USA
Eau Claire is a vibrant town in west-central Wisconsin popular for its scenic beauty, thriving arts scene, and outdoor recreational opportunities. The town is situated at the confluence of the Eau Claire and Chippewa Rivers, providing a picturesque setting. The town is widely recognized for its thriving music and arts scene, especially for its annual Eaux Claires music festival, featuring local and national musical talent.
The region also offers a range of culinary experiences, with diverse dining options and ethnic eateries where visitors can sample a variety of delicious dishes. Additionally, the town has a growing brewing and distilling scene allowing visitors to explore local breweries, distilleries, and taprooms.
Popular Attractions in Eau Claire:
Chippewa River State Trail, Carson Park, and Phoenix Park
2
Monroe
A busy Street in downtown Monroe, Wisconsin
Nestled in the rolling hills of Green County, surrounded by fertile farmland, Monroe is a charming town in southern Wisconsin renowned for its rich Swiss heritage and picturesque downtown. The town proudly celebrates its Swiss heritage, reflected in its architecture, festivals, and traditions. Visitors can also tour some of the authentic Wisconsin cheese creameries to sample a wide variety of cheeses and learn about the cheese-making process.
The heart of Monroe is its historic downtown square which features beautifully preserved 19th-century buildings, boutique shops, restaurants, and the iconic Green County Courthouse, a great gathering place for community events, concerts, and farmer's markets.
Popular Attractions in Monroe:
Green County Historical Society Museum, Minhas Craft Brewery, The Badger State Trail, and Turner Hall of Monroe
Related: 10 Things You Can Only See In Wisconsin
1
Sturgeon Bay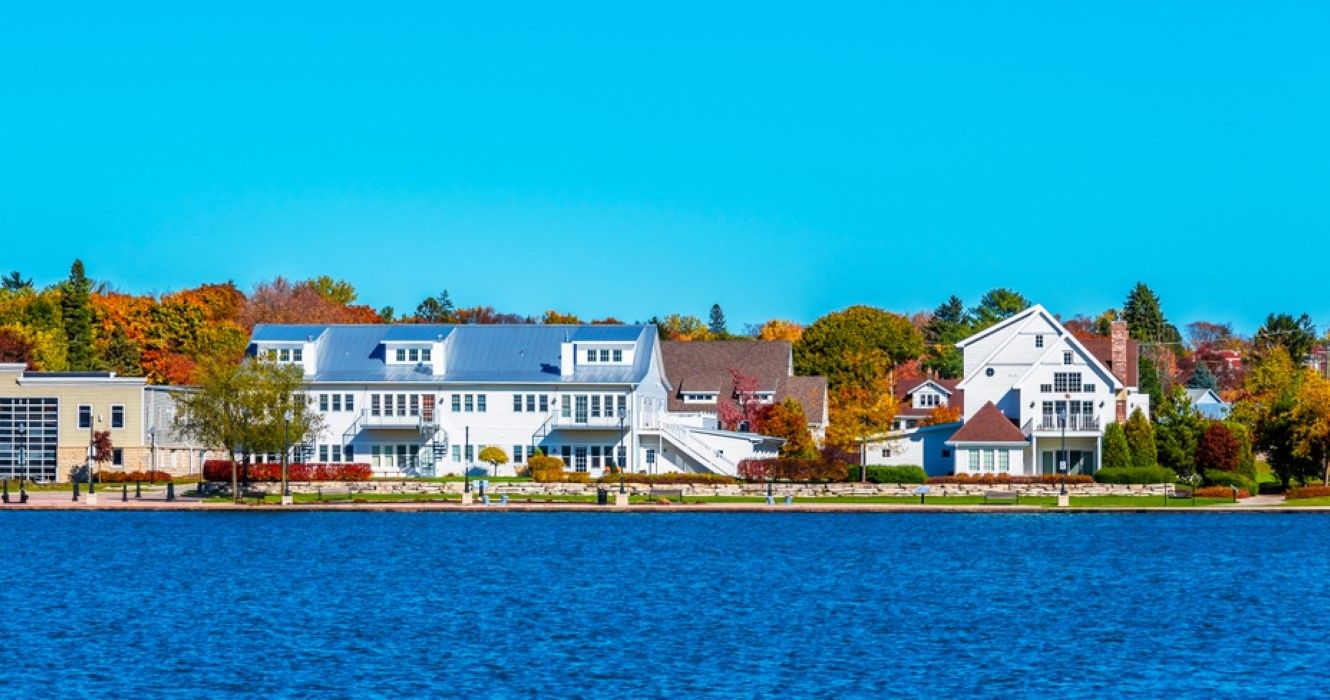 Sturgeon Bay Town, Wisconsin
Sturgeon Bay is a picturesque town in Door County, Wisconsin. Situated on a peninsula between Green Bay and Lake Michigan (about which there are numerous interesting facts, by the way), the region is known for its maritime heritage, scenic waterfront, and outdoor recreational opportunities.
This scenic spot rightfully earns its place among the most underrated Wisconsin towns; it offers several parks and public beaches where visitors can relax, have picnics, swim, and enjoy the beautiful waterfront. Sunset Park, Otumba Park, and Sawyer Park are popular destinations for outdoor activities and scenic views.
The town is also famous for its cherry and apple orchards. Visitors can go on orchard tours, pick their own fruit, and sample delicious cherry and apple products.
Popular Attractions in Sturgeon Bay:
Door County Maritime Museum, Sturgeon Bay Ship Canal and Bridge, Potawatomi State Park, and Third Avenue Historic District