Visiting abandoned places is one of the most exciting adventures to have, and West Virginia is home to many of them. Besides being eerily beautiful, West Virginia's abandoned places force one to pause and think about what they were like when they were once inhabited.
For anyone eager to learn more about these old neglected structures, once-loved places, and tales of days past, here's a handful of the most popular abandoned places West Virginia has in store for curious travelers (and most come with interesting stories, too).
Please note that it is not advised to enter any of these buildings or properties unless on an official guided tour that permits entry. Many of these abandoned spots are structurally unsafe, and it could be dangerous to get close to and/or go inside them. Also, many of these may be private property or closed to the public. As such, please do not trespass if this is the case. These abandoned sites in West Virginia are fascinating and eerie to see, but people must not break the law or put their safety in jeopardy.
10
Virginius Island, Harpers Ferry
Ruins at Virginius Island in Harpers Ferry, West Virginia, USA
Virginius Island was a once-inhabited island on the Shenandoah River that hosted factories, mills, and several other industrial establishments. The town was established in the early 1800s with the digging of the Shenandoah Canal, and nearly two hundred people lived and worked on this island in its heyday. As time went on, the island became a victim of so many challenges, which eventually led to the destruction of most of its infrastructure and its eventual abandonment.
The first was the Civil War, which was followed by a great flood that swept through the island and destroyed the structures that had been spared by the civil war. Today, not a single person inhabits this island, but it is open to the public, and visitors are allowed to hike and explore the ruins that have been left to the mercies of nature. Nowadays, many people consider it to be one of the most remote ghost towns in the US.
Address:
Virginius Island, West Virginia, Harpers Ferry, WV 25425, USA

Established:
1800s

Abandoned:
1936
9
Lake Shawnee Amusement Park, Princeton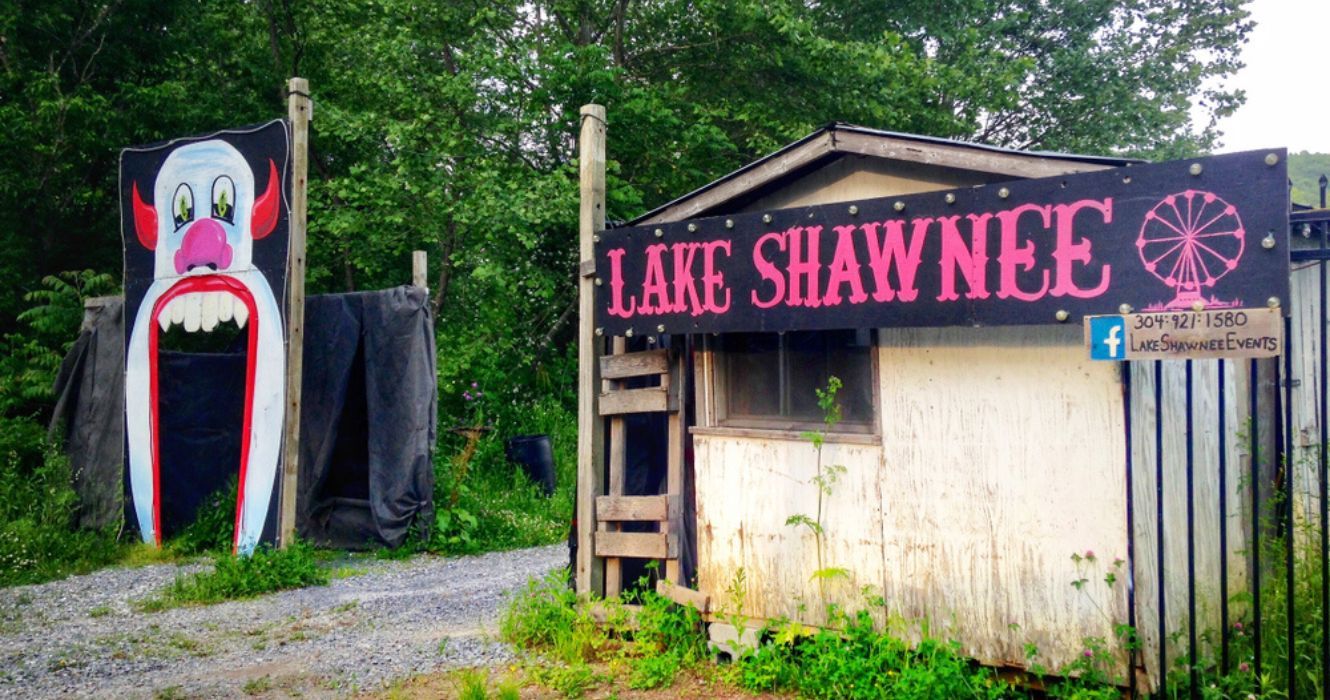 The entrance to the abandoned Lake Shawnee Amusement Park in Rock West Virginia
The defunct and now decaying Lake Shawnee Amusement Park is one of the creepiest abandoned sites in West Virginia, and it also comes with a terrifying story. Before the park was even built, a scary occurrence had taken place here.
According to historical records, a settler known as Mitchell Clay inhabited the area near Lake Shawnee with his family. Soon after, a group of Shawnee people killed three of Clay's children. Enraged and thirsty for revenge, Clay tracked down and ended the lives of many members of the Shawnee group who had caused him so much pain.
Several decades later, in 1962, the Lake Shawnee Amusement Park began operating in the area but soon closed after the deaths of two children in the park. Today, the rustic remains of the park are crumbling and being reclaimed by nature, making it one of the creepiest abandoned theme parks in the US.
Address:
470 Matoaka Rd Rock, West Virginia, 24747, United States

Established:
1962

Abandoned:
1966
Visit the park's website to schedule a daytime tour or an overnight experience to investigate the ghost stories that have been told about this place.
8
Ruins Of St. John's Episcopal Church, Harpers Ferry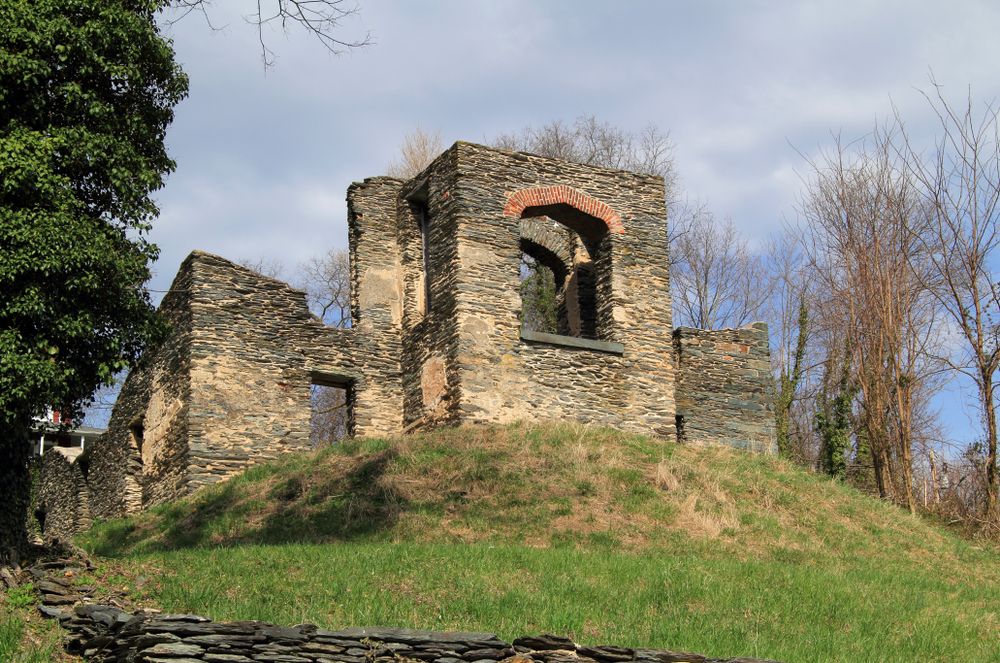 The ruins of St. John's Episcopal Church are a historical landmark that hikers can find along the Appalachian Trail as it makes its way through Harpers Ferry, West Virginia
Built in 1851, St John's Episcopal Church was one of the most important structures in Harpers Ferry. It first served as a church before it was converted to a hospital and barracks during the Civil War. After the war, the damaged church was rebuilt again, but it soon became abandoned for good after a new St. John's Episcopal Church was built.
Today, the ruins of the church can still be seen, and they have even been included as part of Harpers Ferry National Historic Park. The remnants of the church are eerily gorgeous, earning them a place among the best abandoned sites in West Virginia.
Address:
168 Church St, Harpers Ferry, West Virginia, 25425, United States

Built:
1851

Abandoned:
1895
7
Sweet Springs Resort, Sweet Springs Valley
An aerial view of Sweet Springs, an abandoned resort, sanatorium and hospital in the community of Sweet Springs, West Virginia, USA
The Sweet Springs Resort is one of the most famous abandoned buildings in West Virginia history. At its peak, the Old Sweet Springs Resort hosted up to 800 guests at once, and it was popular all over the country because of its impressive architecture and healing warm springs. Besides being used as a resort, these structures were also used as an old people's home and a sanatorium, and it has changed ownership severally.
Today, the structures have a new owner who has plans to possibly convert them into a hotel, but currently, they are still looking abandoned and on the verge of getting reclaimed by nature.
Address:
19540 Sweet Springs Valley Rd, Gap Mills, WV 24941, United States

Built:
1830 (current building)

Current State:
The Sweet Springs Resort is being restored and might soon open as a hotel. In the meantime, visitors are allowed to visit to witness the impressive architecture and learn about its history.
Related: 10 Hotels Around The World That Have Been Long-Abandoned
6
Thurmond, Fayette County
Kevin Abbott from
Pixabay
"">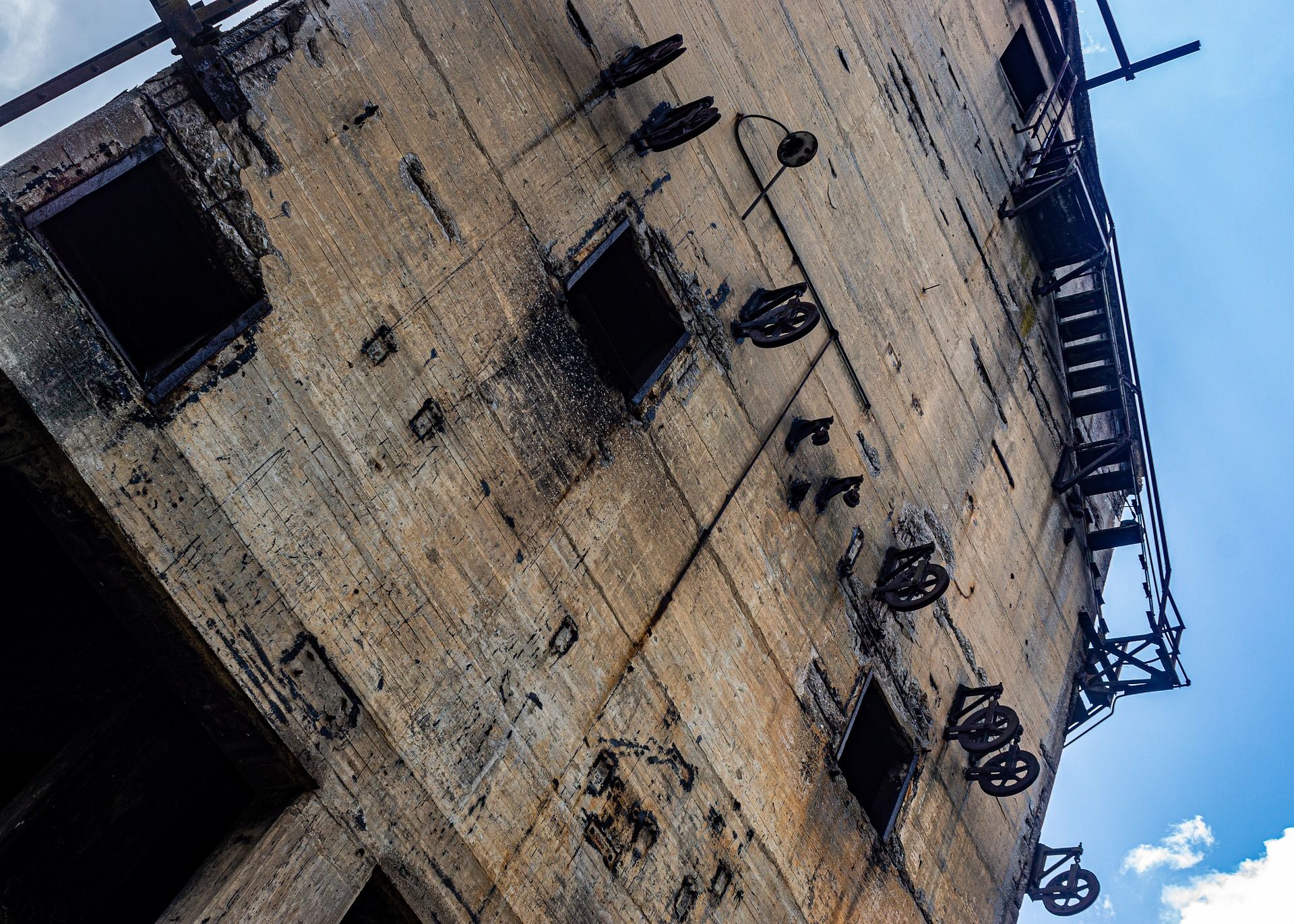 An abandoned building in Thurmond, West Virginia
There are many reasons why Thurmond went from a vibrant boomtown to a ghost town. Although not completely abandoned, Thurmond's population is dwindling, and the town is on its way to becoming one of the newest ghost towns in the world. In 2020, it had a population of five, and most of its buildings are slowly getting reclaimed by nature.
The town came into existence in 1900 to serve as a train town. During its heyday, this town had hotels, restaurants, and several businesses, and it hosted about 500 people. Everything was running smoothly in the town until the arrival of the Great Depression, which led to the closure of most of its businesses.
Some of its businesses even burned down in fires, and all these were left to its abandonment even before the 1950s. Today, most of the buildings can still be seen in the town, and there are even rumors that the town is haunted. Whether they are or aren't, it's safe to say that the town itself and its buildings are among the most historic abandoned places in West Virginia to visit.
Where:
CR 25/2 at New River, Thurmond, West Virginia

Established:
1884

Current State:
Almost completely abandoned. The population was just five in 2020.
5
West Virginia Penitentiary, Moundsville
Raeann Davies / Shutterstock"">
Former West Virginia Penitentiary in Moundsville, West Virginia, United States
The West Virginia Penitentiary was not abandoned; instead, it was retired from use in 1995 and now stands as one of the most impressive gothic-style prisons in the world. Established in 1876, this penitentiary has seen so many interesting things throughout its decades of use as a prison.
Here, some of the most notorious criminals were held, and so many tortures and executions occurred within the walls of the prison. For a time, it was named one of the most violent correctional facilities in the US. Today, it is open for tours, and many parts of it are even said to be haunted, making it one of the spookiest abandoned buildings in West Virginia.
Address:
818 Jefferson Avenue, Moundsville, WV 26041

Built:
1876

Closed:
1995
4
Kaymoor, New River Gorge National Park
Scenic sunset, New River Gorge, West Virginia
West Virginia has many abandoned mining towns, and Kaymoor is one of the most interesting. Located near Fayetteville in New River Gorge National Park (which is an excellent destination worth visiting), this coal mining town first started its operation in 1899, and it grew to become a town filled with workers and their families. In the 1960s, however, the town became abandoned after most of its buildings were destroyed in a fire.
Many decades after it was abandoned, a lot of the buildings and equipment from the coal mining days of this town can still be seen today, and the lushness that surrounds them makes the experience here even more exciting.
Address:
104 Main Street Glen Jean, WV 25846

Built:
1900

Abandoned:
1960s
Several fatal accidents occurred during the coal mining days of Kaymoor, and there are still risks of such accidents today. Therefore, visitors are advised not to get close to the buildings and equipment.
Related: New River Gorge: Here's How Many Days You'll Need To Visit (& What To See)
3
Abandoned Lock No. 19, Washington
Photo by
Snoopywv
licensed under
CC BY-SA 3.0
via Wikimedia Commons"">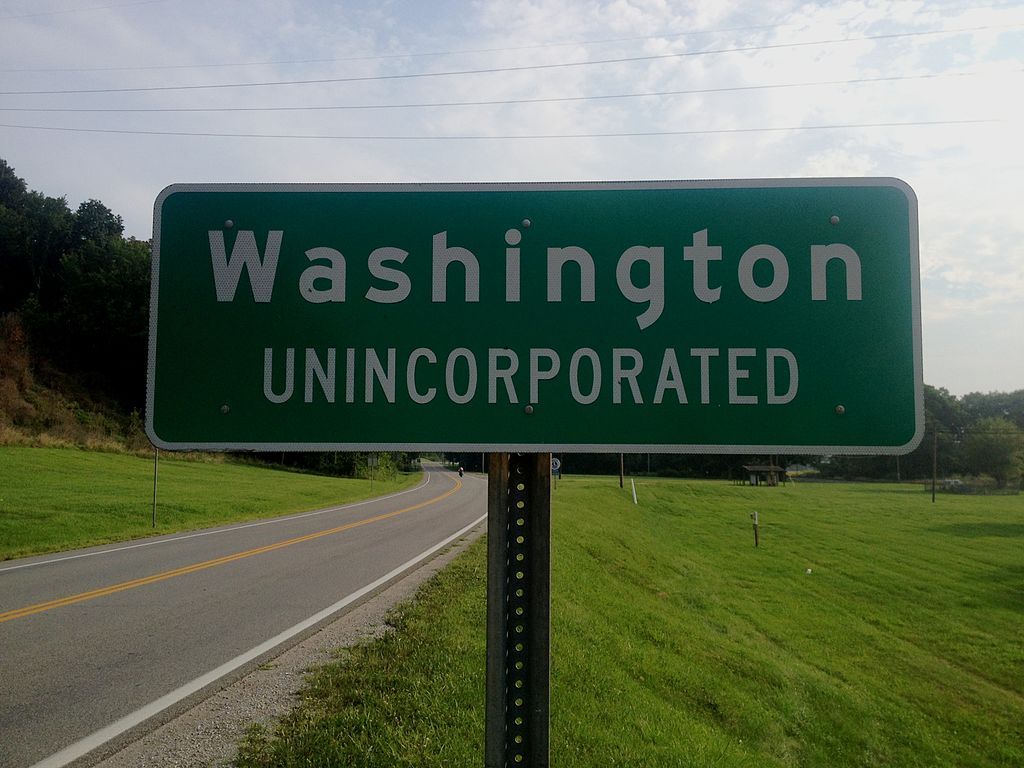 The road sign into the town of Washington in West Virginia, where the Abandoned Lock No. 19 is located
The abandoned Lock No. 19 was an infrastructure designed to keep the level of the Ohio River at a stable level so boats and ships could travel the waters year-round. When concrete dams were built, the old lock and dam system became useless, so they were abandoned.
Today, what remains of this once-important infrastructure are crumbling graffiti-covered walls and broken glass surrounded by dry trees. Nowadays, it's one of the scariest abandoned buildings in West Virginia, mainly due to its eerie atmosphere, although there have been no reports of anything paranormal or shifty going on within its walls.
Address:
588-598 Northeast Drive, Washington, West Virginia, United States

Built:
1910

Abandoned:
1968
Lock No. 19 is on public land. That means anyone can explore this historic building since it's not private property; however, care is advised.
2
Silver Run Tunnel, Cairo
Silver Run Tunnel is one of the scariest haunted abandoned sites in West Virginia. Located along the North Bend Rail Trail on the outskirts of Cairo, this abandoned tunnel is known for being haunted by a woman dressed in white. No one really knows who she is, but stories have it that her ghost haunts the tunnel and occasionally scares train drivers.
The stories explain that drivers riding through the tunnel would spot her right in front of the train. Out of fear of crushing her, the drivers would stop, but when they would come down to check properly, they would often discover nothing. This happened to several drivers who then decided to ride through the tunnel at top speed without stopping, even if they spotted somebody standing in the way.
Even after it was abandoned, several rumors of strange noises and ghost haunting are still being reported at this tunnel.
Where:
North Bend Rail Trail, Near Cairo, Ritchie County
The Silver Run Tunnel is dark and especially creepy at night, so visitors should bring their flashlights and come prepared for anything, including the overwhelming presence that many visitors claim can be felt inside.
1
Volcano Historic Boomtown, Walker
Established in 1860 as an oil-producing boomtown, Volcano quickly became a vibrant town filled with businesses due to its oil wealth. In less than 10 years after its establishment, it was already filled with lots of establishments from hotels to restaurants, shops, and even a post office. At its peak, it had more than 2,000 inhabitants as its wells continued to produce oil.
Volcano's decline eventually came when a fire broke out and destroyed the town's massive oil tanks. The oil then spilled out and spread the fire to every building around until the majority of the town burned to the ground. No one knows what caused that fire, but it sure destroyed the town to the extent that it was never rebuilt.
The town was eventually abandoned in the 1950s, and one can still visit today to see the remains of the once-vibrant town, which is now almost completely covered by trees and plants. It's one of the best abandoned towns in West Virginia, not just for its appearance but because of its unique and fiery backstory.
Address:
Walker, West Virginia, United States

Established:
1860s

Abandoned:
1950s