Train travel is gaining increasing popularity as people have begun to appreciate the charm of "slow travel." Opting for train journeys like Amtrak provides passengers with the opportunity to witness lesser-explored regions of the country, all while enjoying their personal space and the convenience of avoiding the complexities of air travel or car rentals.
Amtrak is also a fantastic way to experience natural beauty in the form of the breathtaking views it offers. So it's no wonder that Amtrak stands out as one of the more cost-effective transportation options, which is a noteworthy advantage in its own right.
Whether travelers are planning a scenic journey, a cross-country adventure, a quick getaway, or a work trip, knowing how to find affordable Amtrak tickets is crucial.
By following these tips on finding cheap Amtrak tickets and considering the important factors before purchasing, travelers will be well-prepared to embark on their train journey and make informed decisions to maximize the value of their Amtrak travel. This way, not only will travelers be able to better enjoy the comfort, convenience, and beauty that Amtrak train travel has to offer, but they will also be happier knowing that they were able to save money on Amtrak tickets!
10
How To Find Cheap Amtrak Tickets
A running Amtrak sleeper train
Booking Amtrak tickets in advance is often the key to finding the cheapest Amtrak ticket prices. Amtrak typically releases tickets 11 months in advance, so the earlier these tickets are booked, the better chances travelers have of securing discounted fares.
Michael Beener "">
Amtrak train at Union Station, Los Angeles 
Amtrak regularly provides travelers with opportunities to save on their train tickets through promotions and deals. It's worth keeping a close eye on these offers as they can significantly reduce the cost of tickets and enhance the affordability of any Amtrak journey.
Here are some additional details to help travelers advantage of these money-saving opportunities:
Special Offers and Flash Sales:
Amtrak frequently introduces special promotions and limited-time flash sales that offer discounted fares. These promotions may include discounted ticket prices, BOGO (Buy One, Get One) deals, or percentage-off discounts. They are typically announced on Amtrak's official website and social media channels. Be sure to check these platforms regularly to stay updated on the latest offers.

Discounted Fares:
Amtrak offers various discounted fares for specific demographics, including seniors, students, veterans, and AAA members. These discounted fares often provide significant savings compared to regular ticket prices. Make sure to check the eligibility requirements and available discounts for these groups when booking tickets.

Amtrak Newsletter:
Signing up for Amtrak's newsletter is a great way to stay informed about promotions, deals, and upcoming sales. The newsletter subscribers often receive exclusive access to discounted fares and special offers before they are publicly available. It's a convenient way to receive regular updates and ensure travelers don't miss out on any money-saving opportunities.

Social Media and Travel Websites:
In addition to Amtrak's official channels, social media platforms and travel websites can be valuable resources for finding exclusive Amtrak deals. Follow Amtrak's official accounts on platforms like Facebook, Twitter, and Instagram, as they may announce promotions and limited-time offers. Additionally, travel websites and online booking platforms may feature Amtrak deals or offer promo codes that can be used to unlock discounted fares.
When searching for promotions and deals, it's important to be aware of any terms and conditions associated with the offers. Some promotions may have specific travel dates, blackout periods, or restrictions on seat availability. It's advisable to read the details and plan trips accordingly to take full advantage of the savings.
Note: Remember that promotions and deals are subject to availability and may have limited quantities. It's best to act quickly, so secure discounted tickets as soon as an attractive offer is spotted and before they sell out.
8
Consider Off-Peak Travel
Mike Petrucci on
Unsplash
"">
Beautiful views of Glacier National Park through the windows of an Amtrak train
Finding cheap Amtrak tickets isn't just about scoring deals or waiting for price cuts. Traveling during off-peak times, such as weekdays or non-holiday periods, can often result in lower ticket prices.
Amtrak's peak travel times
tend to be during weekends, holidays, and popular vacation seasons.
By choosing less crowded travel days, travelers can enjoy reduced fares and a more relaxed journey.
7
Be Sure To Understand Fare Types
Hansel Wong on
Unsplash
"">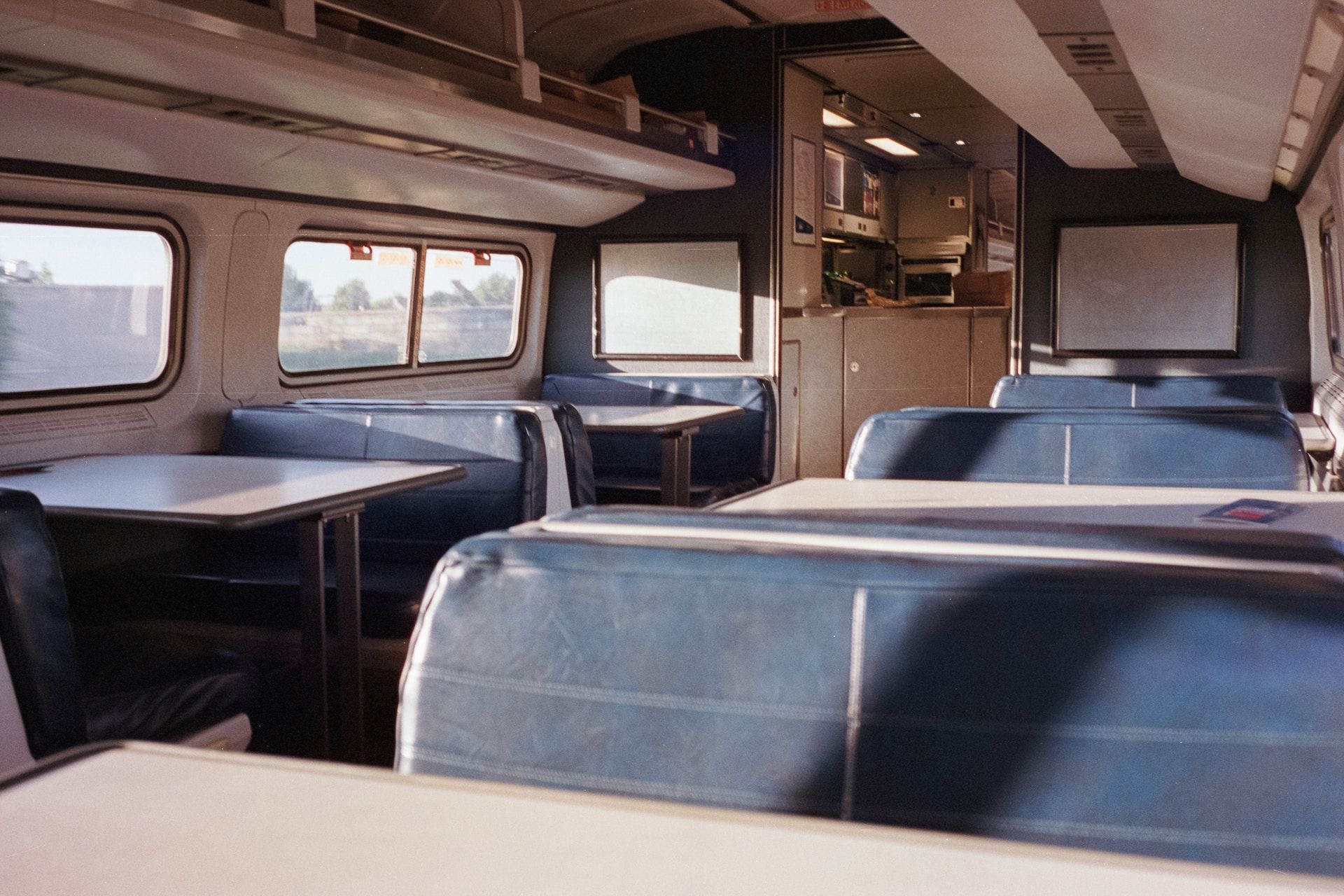 Amtrak Train Cabin
Amtrak offers various fare types, each with its own rules and restrictions. It's essential to get familiarized with the different fare options, such as Saver, Value, Flexible, and Premium, to determine which one is best for affordable Amtrak tickets and on-train perks.
Pay attention to refund and change policies, as well as any restrictions on baggage or seat selection.
6
Consider Booking Classes And Upgrades
Burger meal with coffee served on Amtrak
Amtrak provides different classes of service, including Coach, Business Class, and First Class, each offering varying levels of comfort and amenities. Though Coach is cheapest up-front, sometimes, discounts can make more luxurious travel possible.
Related: 10 Tips For Making Your First Sleeper Train Journey Run Smoothly
5
Check Route Options And Connections
Pierre Jean Durieu "">
The Empire Builder passing through
Amtrak operates an extensive network of routes across the United States, allowing travelers to reach numerous destinations. When planning a journey, research the available routes and identify any necessary connections or transfers.
Some routes offer scenic views and specific attractions (the Adirondack train route, for example, takes travelers through the natural beauty of upstate New York in comfort and style), so take these factors into account when selecting the itinerary.
Related: Roomette Vs. Sleeper Bedroom: Knowing The Difference On An Amtrak
4
Amtrak Rewards Program
Hari Panicker on
Unsplash
"">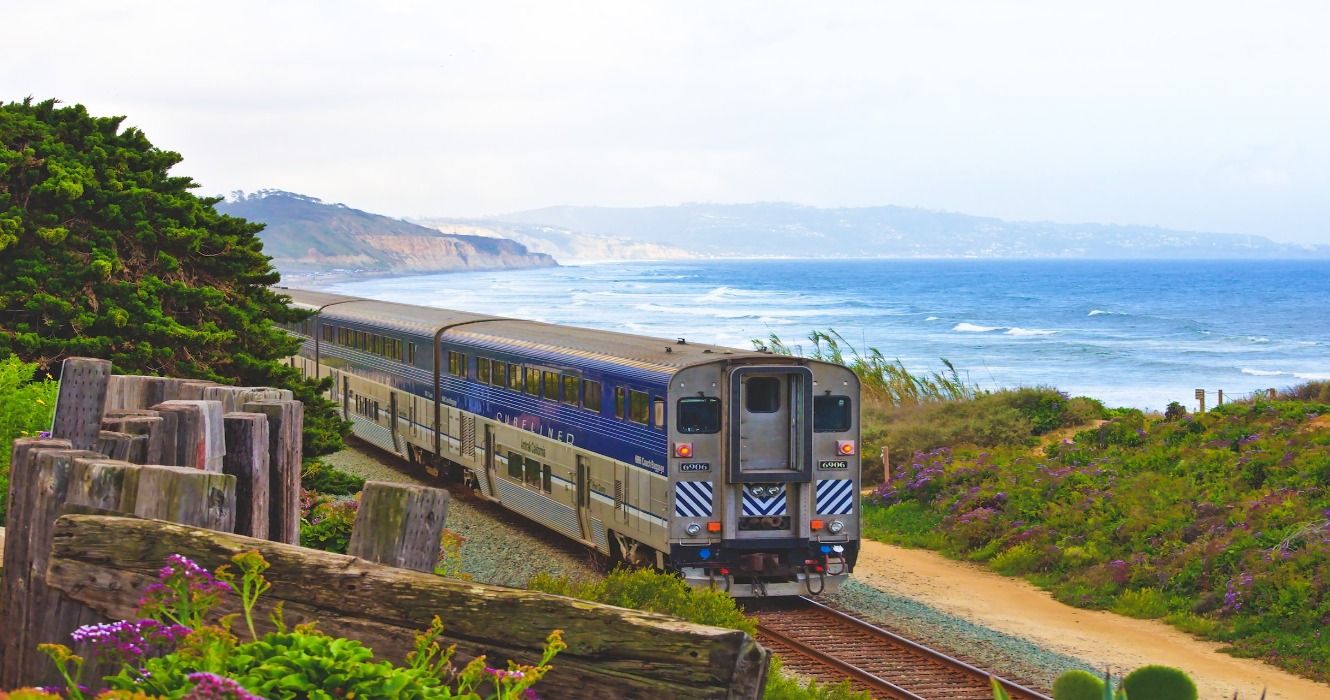 Amtrak Pacific Surfliner traveling along the coastline of San Diego, California, USA
Amtrak Guest Rewards is Amtrak's rewards program that can provide travelers with additional benefits and savings. Member benefits include the ability to earn points but also receive upgrades, companion coupons, special treatment (in the Amtrak Lounge), and more.
Amtrak Guest Rewards
lets travelers accrue points based on travel, and not just train trips. Car rentals, hotels, and more can help riders earn points.
Earn points for every Amtrak trip and redeem them for future travel, upgrades, hotel stays, and more. Keep an eye out for exclusive promotions and bonus point opportunities to maximize rewards.
3
Know Travelers' Rights And Policies
Image by Freepik"">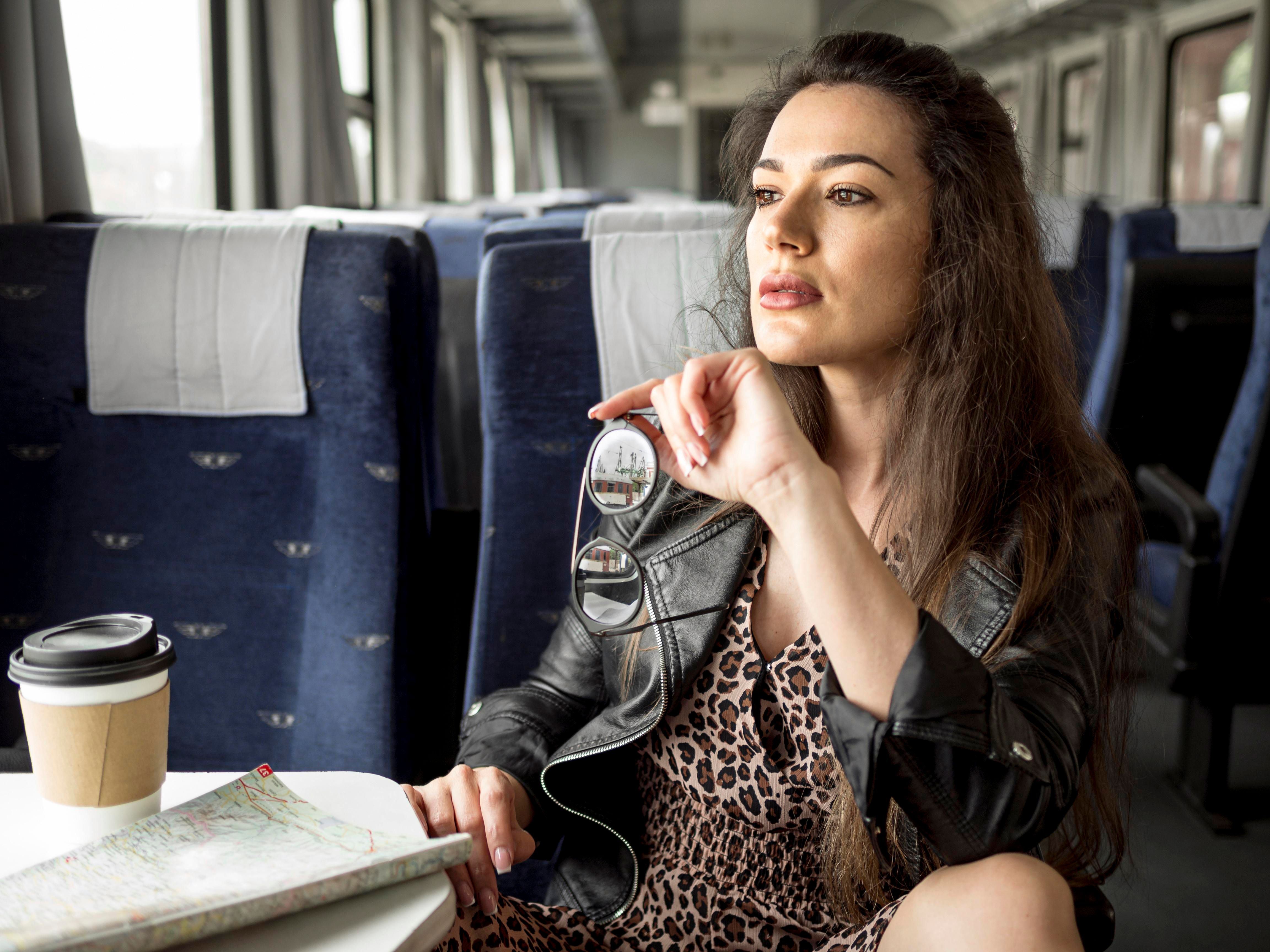 Tips/ Information about New York to Atlantic City Amtrak route
Travelers must familiarize themselves with Amtrak's policies regarding cancelations, delays, refunds, and baggage allowances. Understanding passenger rights will help travelers navigate any unexpected situations and ensure a hassle-free experience.
Tip: Review Amtrak's terms and conditions to be aware of any specific rules or requirements.
2
Onboard Amenities And Services
Photos_Worldwide from
Pixabay
"">
Amtrak Dining Cabin
Amtrak trains offer a range of amenities and services to enhance travelers' journeys. These may include comfortable seating, onboard Wi-Fi, power outlets, dining options, lounge areas, and accessible facilities.
1
Choose The Right Route
Raleigh North Carolina Amtrak Carolinia
Travelers must consider the destinations and attractions along different Amtrak routes to find the one that best aligns with their travel preferences.
Whether travelers are seeking stunning landscapes, historic landmarks, or vibrant city experiences, Amtrak offers a variety of routes to cater to a variety of interests.
Related: 10 Of The World's Most Expensive Sleeper Train Journeys (Better Than A Cruise!)
Research the highlights of each route, such as the California Zephyr's breathtaking journey through the Rocky Mountains or the Coast Starlight's scenic coastal views, to make the most of any Amtrak adventure.
Avoiding the busiest Amtrak routes can also help travelers get cheap Amtrak tickets and avoid the busiest station times.