Every corner of the world is blessed with stunning natural attractions, and among these are the largest forests in the world. These priceless jewels are known for expansive stretches of greenery, breathtaking landscapes, and endemic plant and animal life. Regardless of how long a forest has existed, its appeal never dwindles because, between tall trees and high peaks, there is a myriad of extraordinary natural wonders waiting to be explored.
From the ancient Taiga to the special Great Bear Rainforest, forested areas are abundant for those who want to get out in nature. These ten forests are so large that they can't be explored in one day!
10
The Boreal Forest
Boreal Forests Of North America
When it comes to size, nothing comes close to the Boreal Forest in Canada's Yukon Territory. Also known as Taiga, this is one of the biggest forests in the world; it spans over 17 million square kilometers of forest area in the Northern Hemisphere, making it the largest forest in the world (and the world's largest land biome).
The Boreal Forest boasts a diverse plant and animal life, with coniferous trees and endangered wildlife species. A walk through the Boreal Forest allows tourists to explore its stunning biodiversity and also engage in a hive of outdoor activities, as the forest offers an inexhaustible list of fun things to do on a wilderness travel adventure.
Size:
17 million square kilometers
Related: What To Know Of Canada's Massive Boreal Forest (& How To Visit)
9
The Amazon Rainforest
Ivars Utinu0101ns on
Unsplash
"">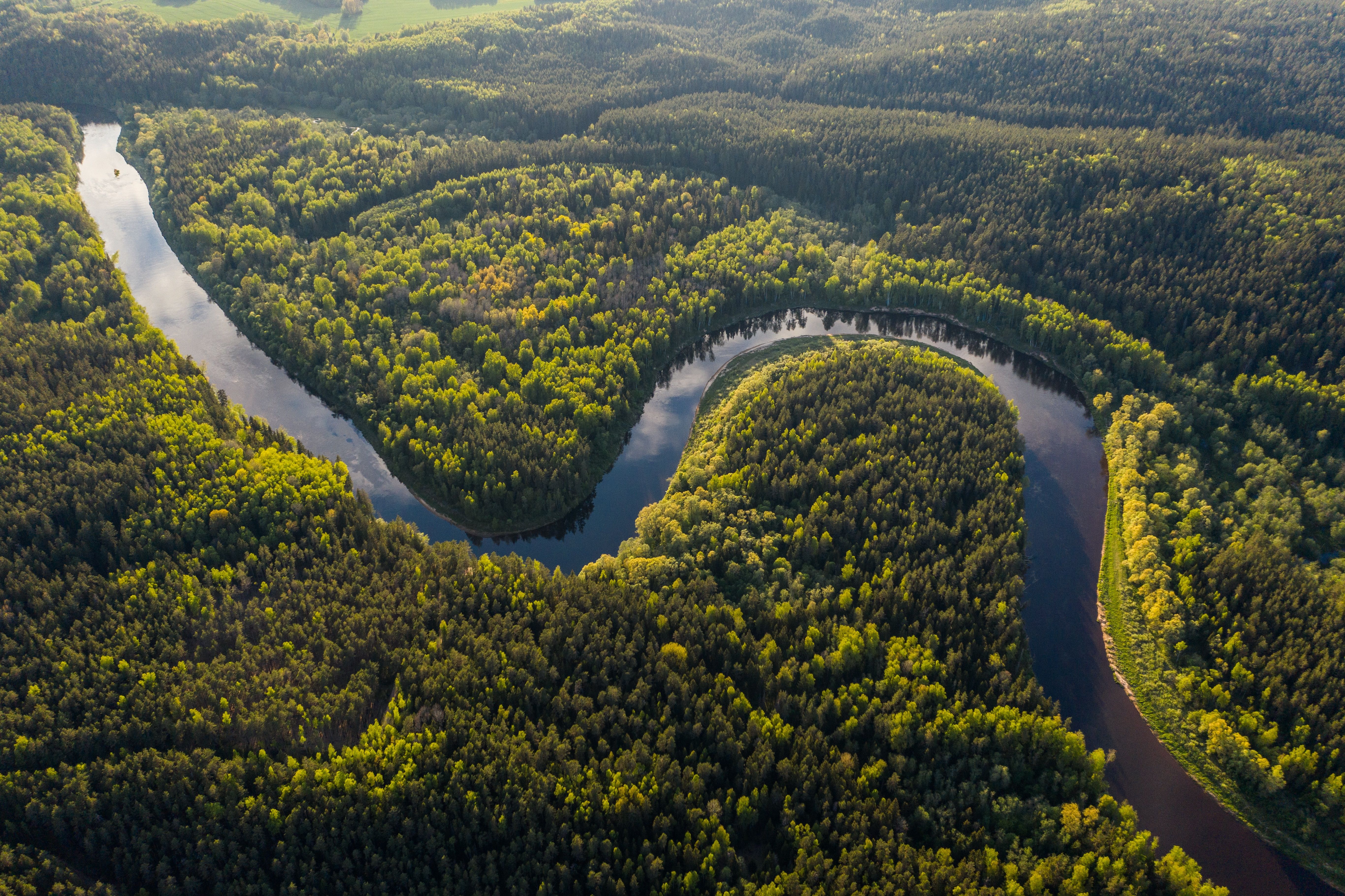 An aerial view of a river winding through the Amazon Rainforest
Featuring an enormous collection of over 390 billion trees, the Amazon Rainforest has been existing for millions of years and is a global wilderness travel destination for nature enthusiasts. The Amazon Rainforest measures 5.5 square kilometers of forest area and is, therefore, the largest rainforest in the world, which makes it a famous biodiversity hub for nature lovers.
Being the world's largest tropical rainforest, the Amazon Rainforest provides endless opportunities for outdoor recreation, including canoeing, jungle trekking, and even nocturnal tours.
Size:
5.5 million square kilometers
Related: 14 Things To Know Before Visiting The Amazon Rainforest
8
The Congo Rainforest
GUDKOVANDREY on
Depositphotos
"">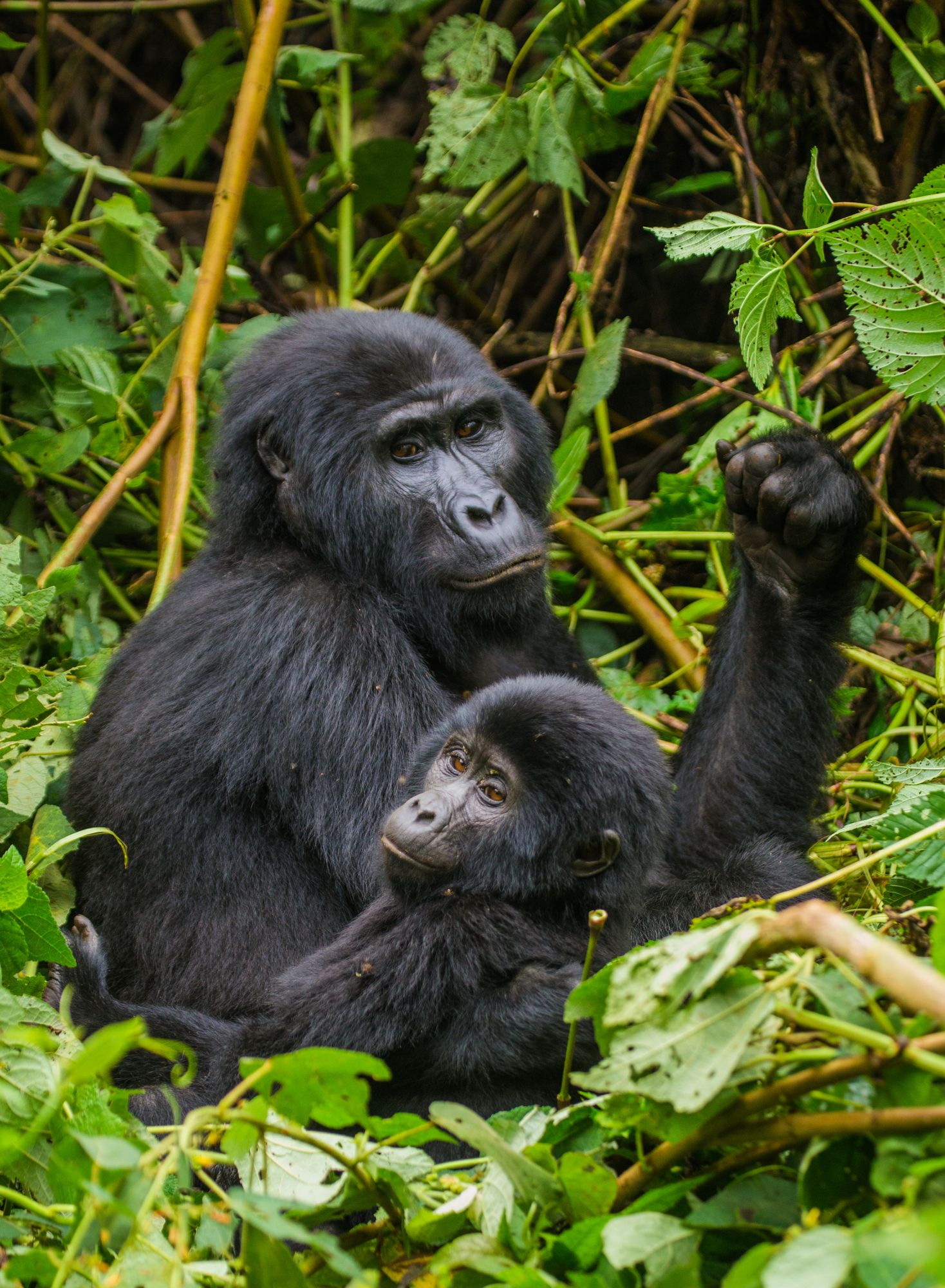 Mother Gorilla And Her Offspring in Their Natural Habitat, Congo Forest
The Congo Rainforest is yet another massive forest area, encompassing over 3 million square kilometers, which makes it one of the largest rainforests in the world. It is, in fact, the second-largest rainforest in the world, just after the Amazon Rainforest.
While it is named the Congo Rainforest, this forest area isn't located in Congo alone. Instead, it spreads across six different countries in Central Africa. Tourists on a wilderness trip to this majestic rainforest will enjoy discovering the hidden gems of Africa tucked away in dense forests.
Size:
2 million square kilometers
Related: 10 Most Beautiful Places To Visit In Africa During The Summer
7
Atlantic Forest
Paulobaqueta on
Depositphotos
"">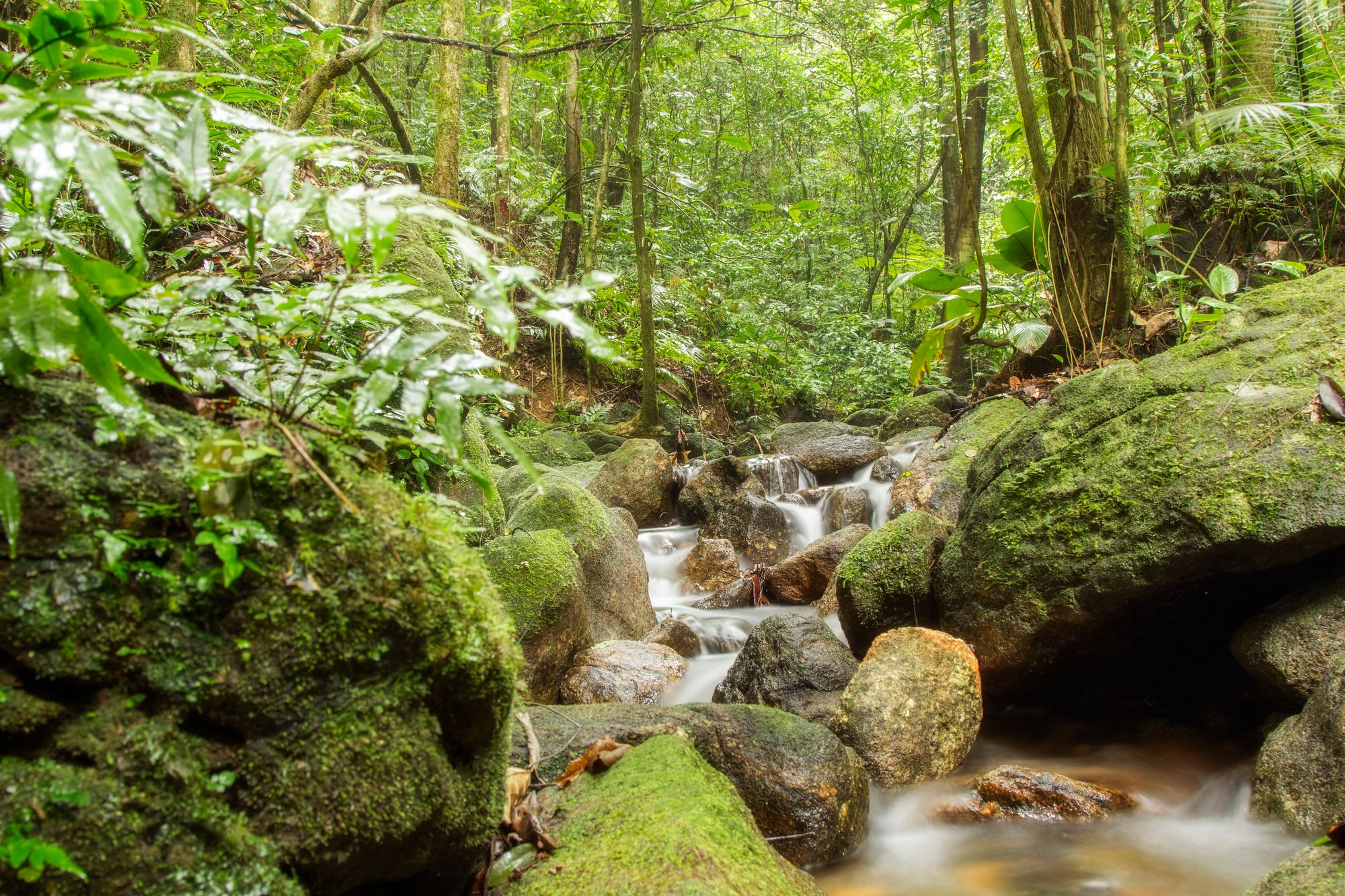 River Flowing Through Rocks in the Atlantic Forest
With an area of 1.3 million square kilometers, the Atlantic Forest is closely behind the Congo Rainforest, gaining popularity as one of the largest forests in the world. This majestic forest area begins from the Atlantic coast of Brazil, extends into Paraguay, and finally ends in Argentina, where its reputation precedes it as a top destination for wilderness travel adventures.
When looking to spend time in a dense forest with animals, the Atlantic Forest is one of the best destinations a tourist can choose.
Size:
1.3 million square kilometers
6
New Guinea Rainforest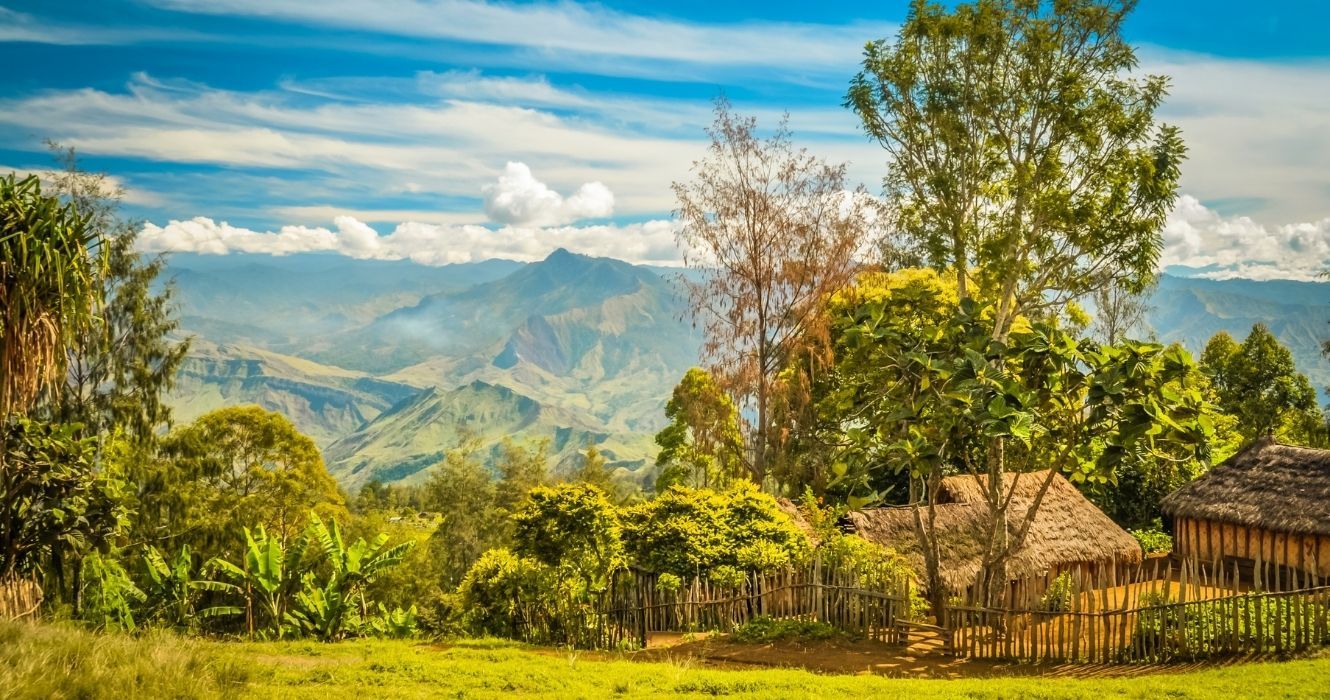 Beautiful Landscape in Papua New Guinea 
Some of the best things in nature can only be discovered on a wilderness adventure to a dense forest, one of which is the New Guinea Rainforest – known as the third-largest rainforest in the world. This forest area boasts impressive biodiversity and is said to contain wildlife species that can't be found in other forest locations.
While in the New Guinea Rainforest, tourists can stroll through rugged terrain and explore the stunning flora and fauna in the area, as this forest provides an adventurous range of things to do in the great outdoors.
Size:
786,000 square kilometers
Related: Papua New Guinea: How To Visit The Challenging Destination With More Than 1,000 Languages
5
Appalachian Temperate Rainforest
Aerial view of gorgeous forest in the Appalachian mountains 
When tourists plan a vacation on the eastern coast of North America, they tend to forget the Appalachian Temperate Rainforest, a scenic forest area tucked in the heart of the iconic Appalachian mountains. This rainforest is known for its mild weather, ecological diversity, and scenic beauty.
Tourists get to see various wildlife species, along with enchanting wildflowers and mosses. Additionally, this vast forest area features numerous hiking trails, a number of which are reputed as the longest hiking trails for all levels of hikers.
Size:
351,500 square kilometers
Related: Rockies Vs. The Appalachians: How Different Are They?
4
Valdivian Temperate Rainforest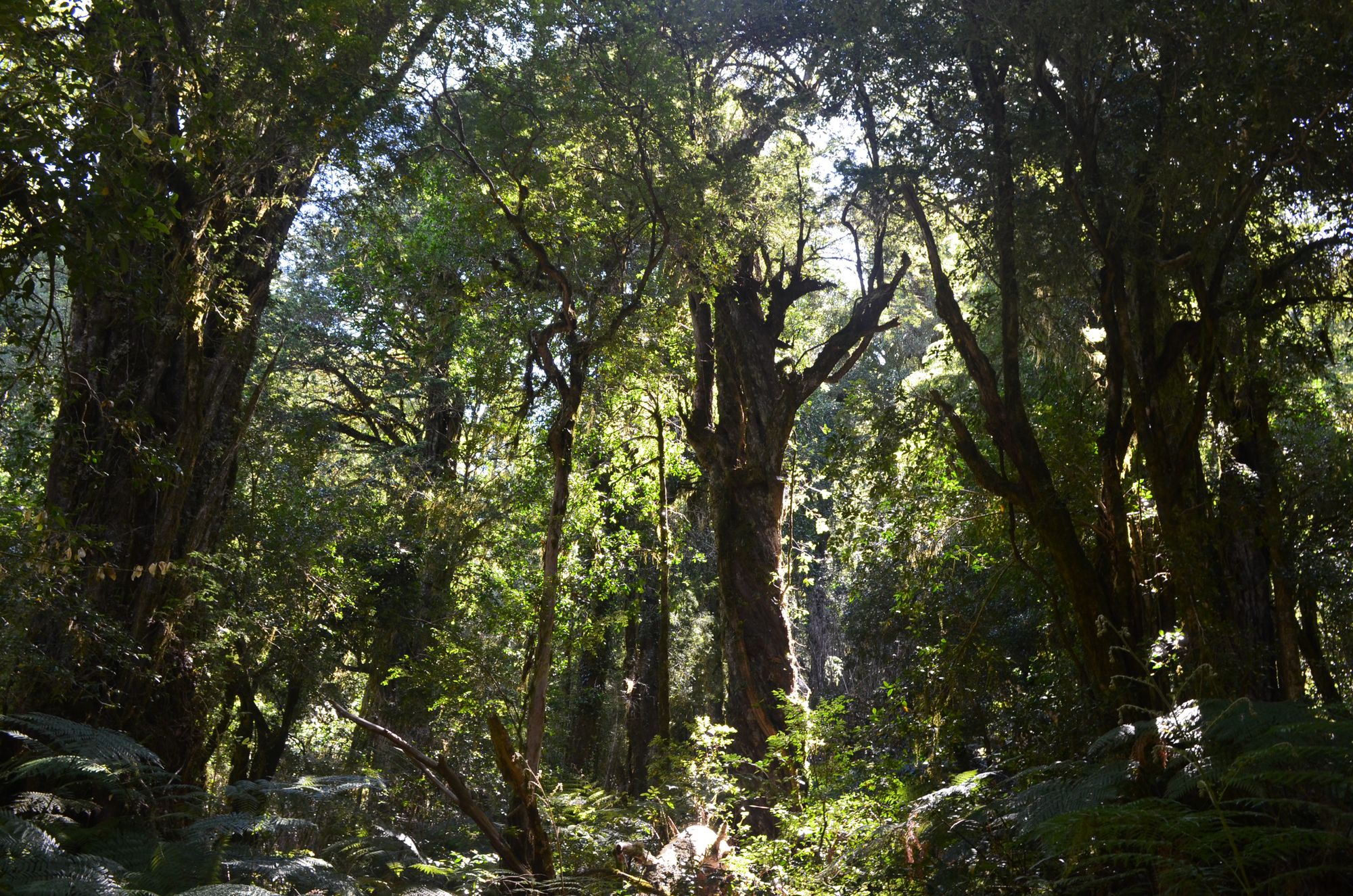 Flora and Fauna of the Valdivian Temperate Rainforests in Southern Chile
The Valdivian Temperate Rainforest is a must-visit ecoregion encompassing South America, alongside parts of Chile and Argentina. Besides its endemic flora and fauna, the Valdivian Temperate Rainforest is also known for its diverse outdoor activities, making it a great spot for tourists who want to embark on a wildlife-watching adventure in one of the biggest rainforests in the world.
Tourists can also explore the rainforest's cascading waterfalls, enjoy dramatic landscapes, and even explore the Cochamó Valley, which is one of the best-kept secrets tucked away in the Valdivian Temperate Rainforest.
Size:
248,000 square kilometers
3
Primorsky Krai
Studio25ru on
Pixabay
"">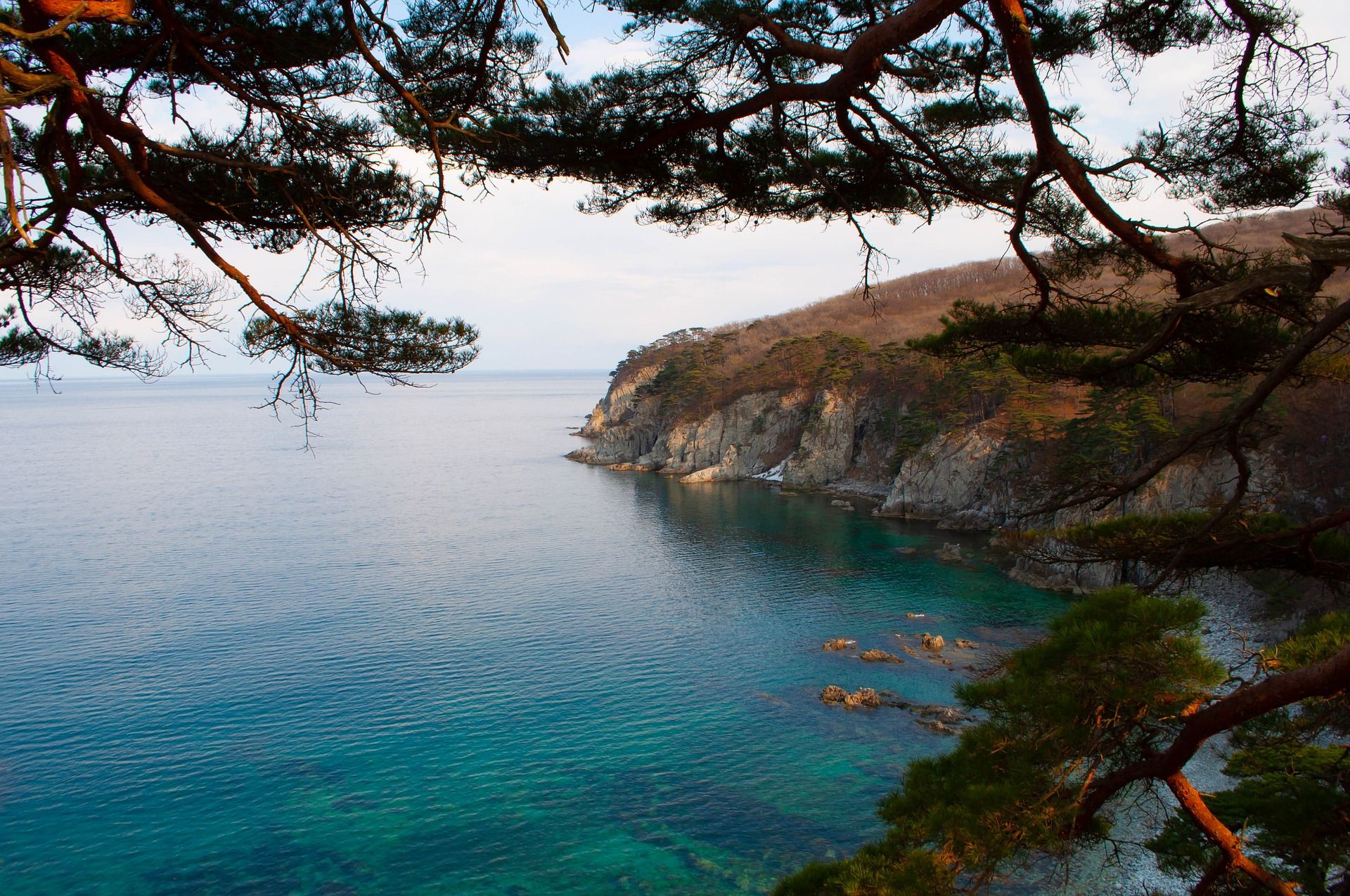 Scenic Overview of Primorsky Krai, Russia
Also known as Primorye, Primorsky Krai is home to one of the world's most diverse ecoregions. This forest area is tucked into the southeastern part of Russia and is known for its rocky slopes and tranquil rivers, as well as a fascinating range of plant and animal life, including endangered species that can't be found elsewhere.
Thanks to its rich biodiversity, Primorsky Krai is the perfect forest location for nature enthusiasts who want to explore the great outdoors of Southeastern Russia.
Size:
165,900 square kilometers
2
Tongass National Forest
Chris Riggs on
Unsplash
"">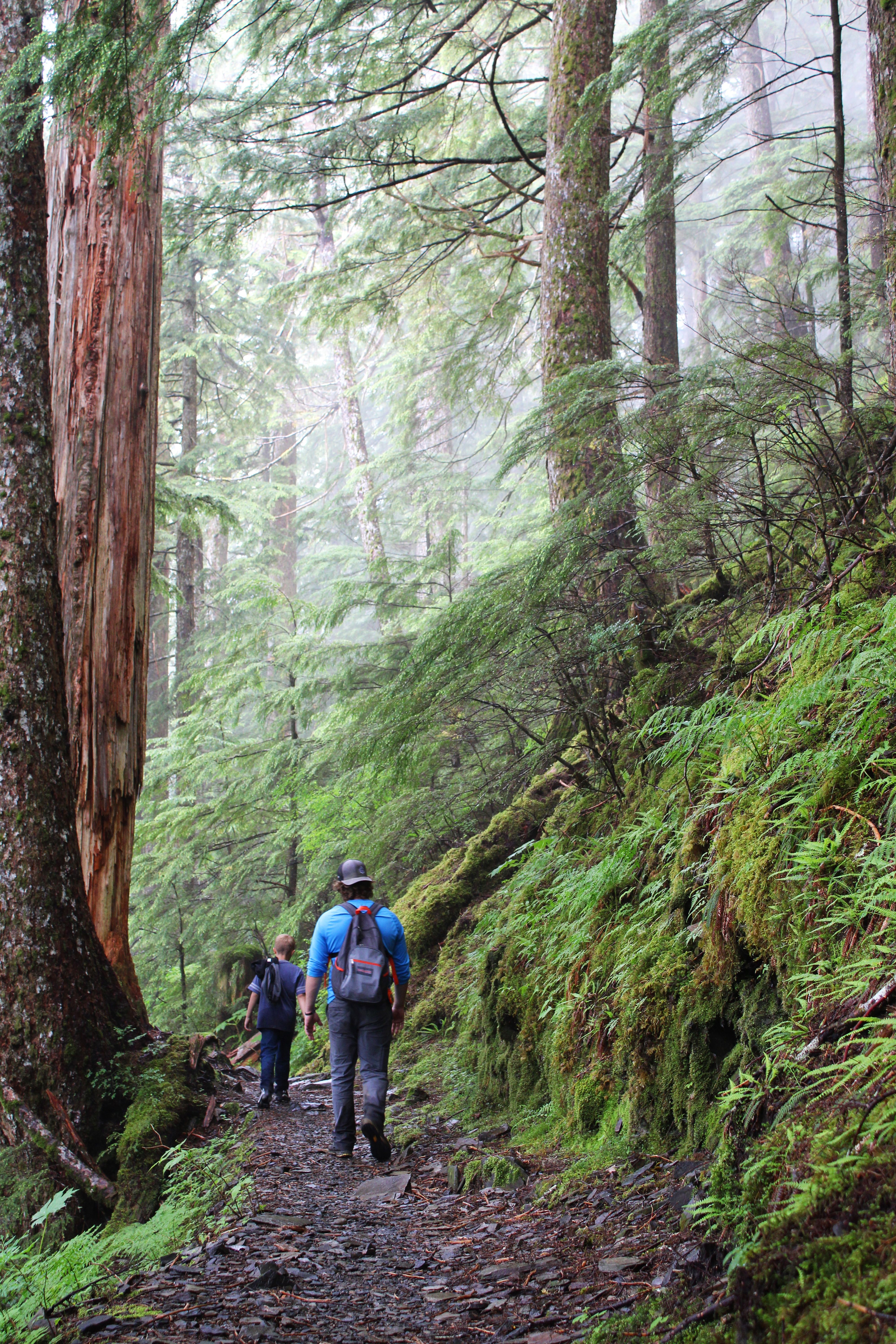 A man and a young boy on a trail surrounded by trees in Tongass National Forest Alaska
Being the largest national forest in the United States, the Tongass is a popular forest location among nature enthusiasts who are planning a memorable wilderness travel adventure.
This forest area is situated in the southeastern corner of Alaska, where its biodiversity, natural beauty, and recreational opportunities invite tourists to take a stroll through its natural wonders, from enchanting glaciers to ancient rainforests, and an amazing range of wildlife species, including brown bears, wolves, and aquatic animals such as seals, whales, and even sea lions.
Size:
68,790 square kilometers
Related: Road Trip Alaska: A Guide From Seattle To Anchorage
1
Great Bear Rainforest
Grizzly bears in Great Bear Rainforest
Situated on the Pacific coast of British Columbia, Canada, the Great Bear Rainforest is an ideal destination for nature lovers who want to explore one of the largest forests in the world. True to its name, the Great Bear Rainforest is worth visiting and is home to diverse bear species, including Spirit bears, which are considered the rarest bear species in the world.
It is believed that only a few hundred Spirit bears still exist and can only be found in the Great Bear Rainforest, so tourists get to catch a glimpse of this elusive animal in its natural habitat.
Size:
64,000 square kilometers