When Barbados is mentioned, the first things that come to mind are sun, sea, and sand, but that's not all this small island in the Caribbean has to offer. Barbados is full of exciting Instagrammable things to do, outstanding views, great food, and so much more. It's no wonder Barbados is on the list of the best Caribbean destinations to visit.
However, for the ultimate experience when vacationing on this stunning Caribbean island, there are a few pointers travelers should be aware of. Out of all the things to know about visiting Barbados, here are some of the most important to read up on before booking that dream trip to what is easily one of the most beautiful islands Caribbean destinations have in store for sun-seeking jet setters.
10
There Is A Dress Code In Barbados
A group of people walking towards Bottom Bay on the east coast of Barbados, Caribbean 
Barbados is a top-notch vacation getaway, but travelers need to be cognizant that the island is relatively conservative in terms of attire.
When conducting business at banking institutions or visiting religious locations, it is best to dress modestly.
Swimwear should be worn solely at the beach.
"No shirt/shoes, no service" is commonplace in Barbados
Please be aware that wearing camouflage clothing or carrying camouflage items is against the law in Barbados. Also, if travelers are found to have any camouflage items in their belongings, airport staff will confiscate them.
9
One Of The Best Times To Visit Barbados Is During Festivals
Barbados has a rich cultural legacy, and experiencing some of the diverse events the island has during the course of the year is a must-do for any traveler curious about Bajan (Barbadian) culture. That being said, the best time to visit Barbados if big events are on the agenda depends on what style of events a traveler enjoys.
Here are a few of the staple festivals in Barbados to attend:
Oistins Fish Festival
: held during Easter weekend, this event celebrates the local fishing industry. The festival offers a great mix of music,
delicious and authentic Barbadian food
, and exciting competitions like the strong mad boat pull and even a grease-pole competition (competitors have to climb to the top of a greased pole to win a prize).

Reggae Festival
: 4 days of events, usually at the end of April, featuring local and international reggae artists and music.

Crop Over
: Crop Over is a festival that starts in June and ends in August; it features Barbadian culture, food, music, and art and culminates in a carnival called Kadooment.

Barbados Food and Rum Festival
: 4 days of events in October featuring local and international chefs, Barbadian rum producers, and amazing food.
Related: 14 Caribbean Destinations For Your Bachelorette Party
8
Smoking In Barbados Is Not Allowed In Public Areas
Cristian Guerrero on
Unsplash
"">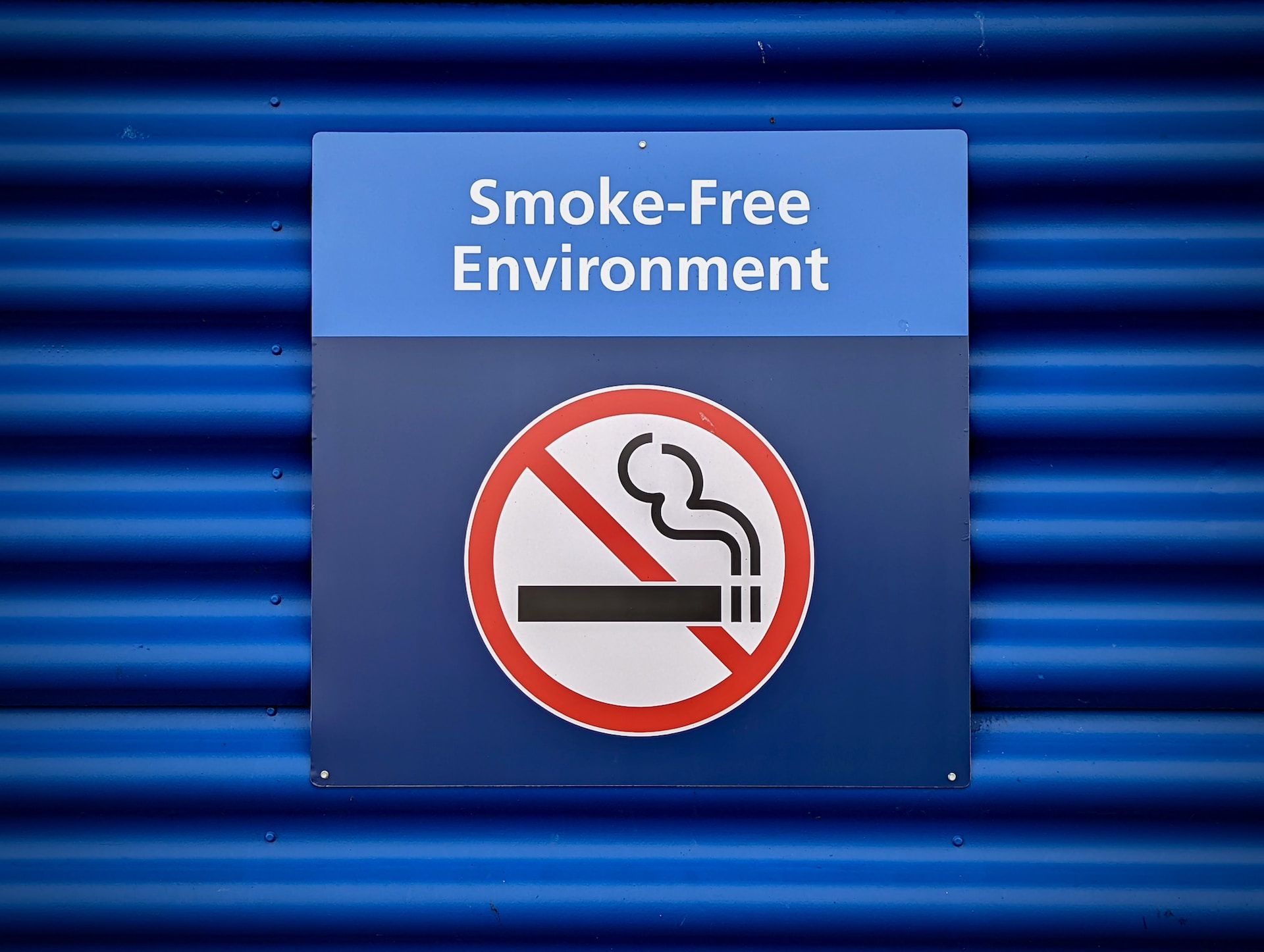 Blue Smoke-Free Environment no smoking sign 
As of October 1st, 2020, it is illegal in Barbados to smoke in a public area.
Travelers can be prosecuted if this rule is broken.
According to
Visit Barbados
, a public area can be defined as
"a building, place, structure, or facility that is owned or occupied by the Crown or a statutory board; a place, site, building, factory, plant, work-place or other structure that is fully or substantially enclosed; and a library, museum, auditorium, historic or another site of archaeological or national significance. Violation of this law is subject to a fine, imprisonment, or both."
7
Public Transportation In Barbados Is Affordable & Easy To Use
Frank Fell Media / Shutterstock"">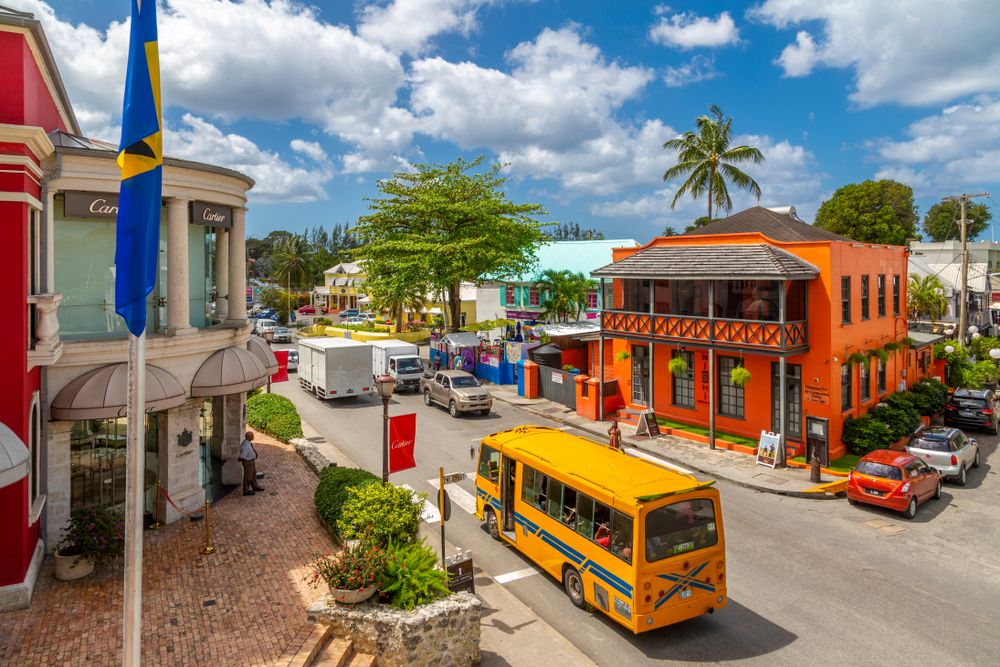 A view of a traditional 'Reggae Reggae' bus in Holetown, Barbados, West Indies, Caribbean
Navigating and getting around Barbados is straightforward; transportation options include taxis, buses, mini-buses (yellow with blue stripes), and ZR vans (white with maroon stripes), or travelers can rent a car.
Bus fare:
$3.50 BDS (Local currency required)

Mini-Buses and ZR Vans:
$3.50 BDS ($1.76 USD) (US coins may not be accepted)

Renting a car:
$37 – $60 USD per day.
Please note that driving on the left-hand side of the road is the rule in Barbados.
6
Barbados Is Home To Some Of The Most Beautiful Beaches In The Caribbean
View of the beach and ocean at Bottom Bay, Barbados 
Barbados is well known for its beautiful beaches, and any trip to the island would be remiss without at least one day at the beach. Selection-wise, there are quite a few beaches to go to; from the high waves of the east coast that every surf enthusiast will love to the tranquil waters of the west coast, Barbados has something for everyone.
Some of the best beaches in Barbados (and some quieter ones) have vendors that sell beach chairs and umbrellas: prices range from can range from $5 – $15 BDS ($3 – 8 USD)
A few beaches have lifeguard huts; however, it is always best to exercise normal precautions when going for a swim.
Ocean temperatures:
76 degrees Fahrenheit
throughout the year.
Insider Tip: Love the beach and want to have plenty of options to eat close by? Rockley Beach is a great beach to visit. From rotis to ice cream, it's all within walking distance. Plus, there is a small mini-mart close by that can be utilized to purchase any toiletries that were left behind at home.
Related: The 10 Best Caribbean Islands, Ranked By Their Beaches
5
Barbados Is Safe To Visit
Girl on a path with palm trees in Codrington College, Barbados
Barbados is usually quite safe and has a Level 1 travel advisory rank; however, it's best to "exercise normal precautions" when it comes to safety.
Refrain from taking walks alone at night
Be sure to keep an eye on personal items
Use caution in crowded events
Related: Here Are Some Tips For Keeping Safe While Traveling (No Matter The Trip Type)
4
Food In Barbados: Barbadian Cuisine Is Unique
Miyagisama from
Pixabay
"">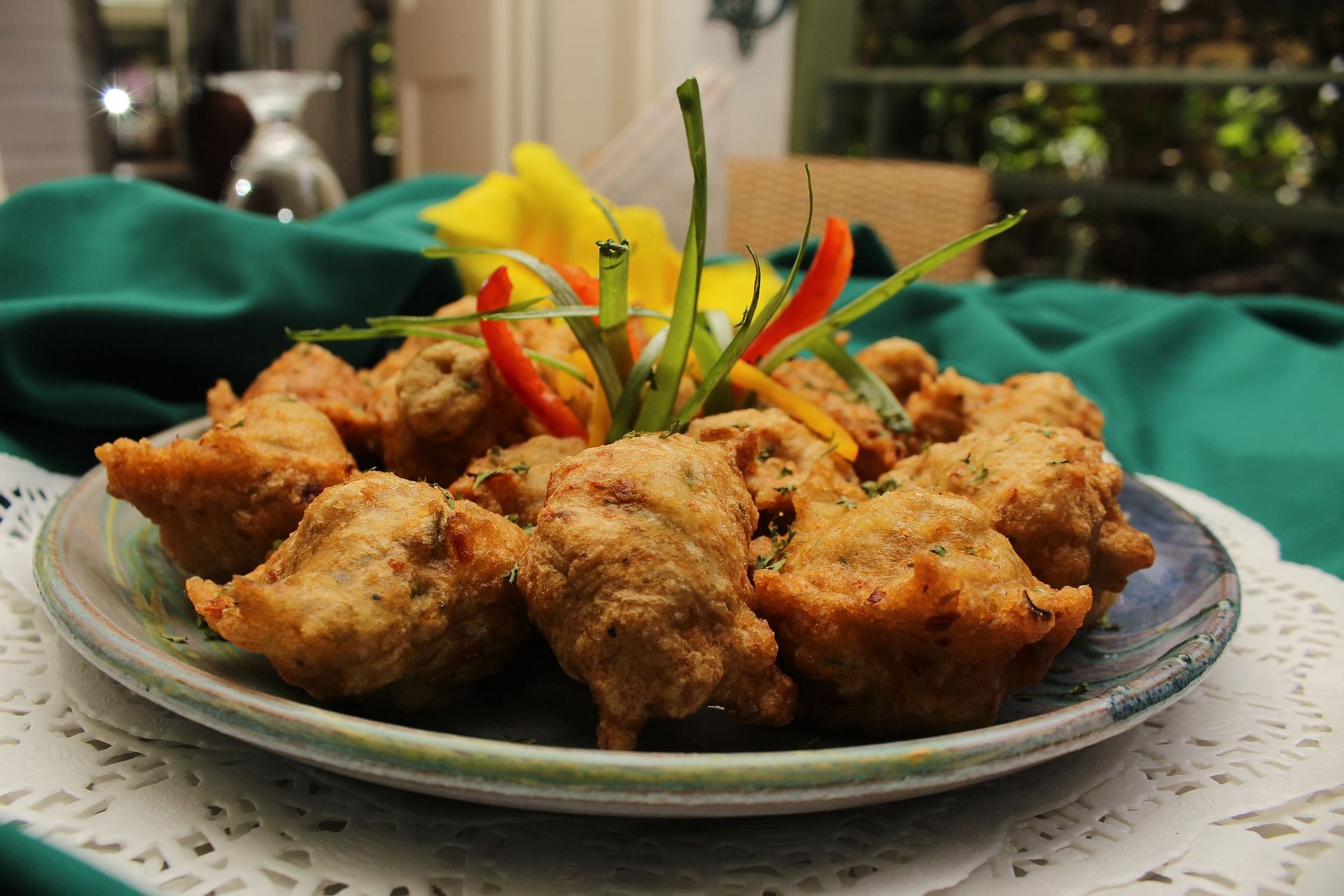 Fish cakes on a plate with red and green garnishes 
Foodies ready to go on a culinary adventure will love the flavors of Bajan cuisine, which many would say is some of the best food in the Caribbean. From the national dish of cou and cou and flying fish to sweet treats like sugar cakes, travelers will definitely have a wide range of dishes to explore in Barbados.
Love sweet and sour sweets?
Try tamarind balls (tamarind and sugar)

Can't get enough of cake with a kick?
Try black cake (a cake comprised of dried fruits soaked in Bajan rum)
3
Weather In Barbados: The Climate In Barbados Is Tropical & There Are Two Seasons
Jono Hirst on
Unsplash
"">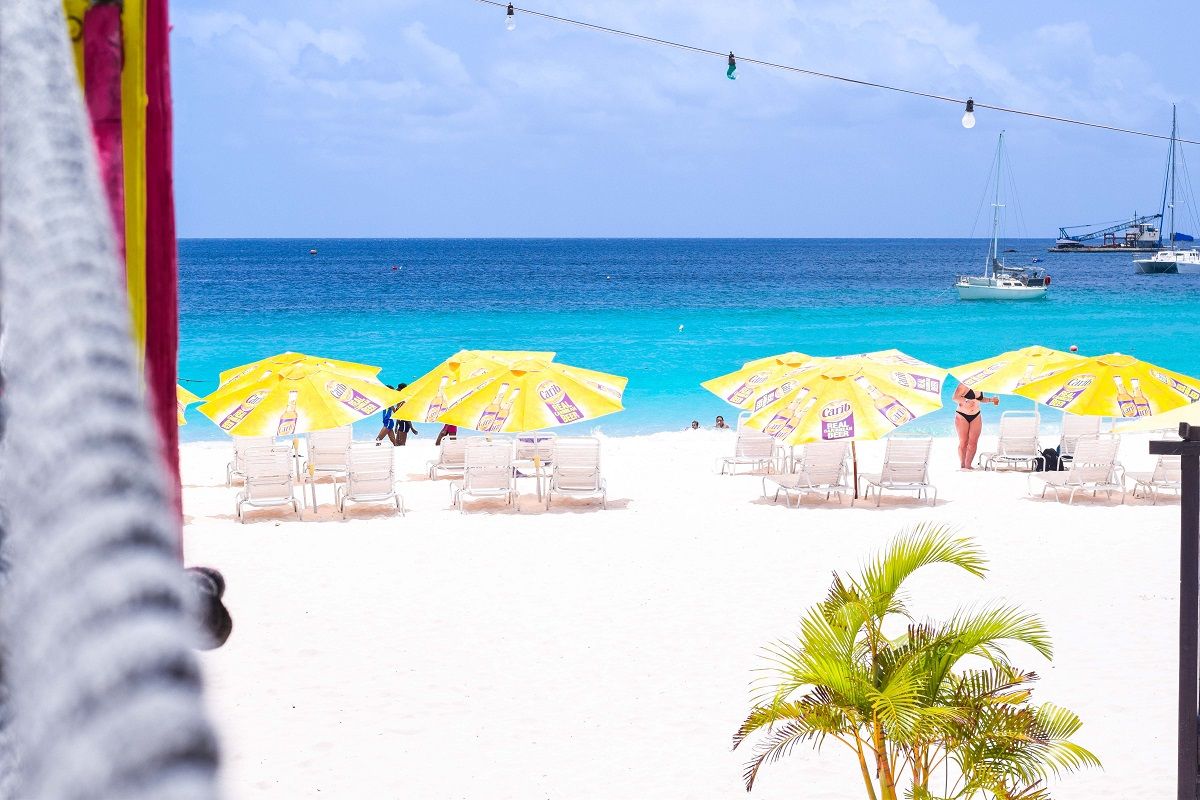 White Beach with umbrella chairs in Barbados
Barbados is a tropical destination with an average daily high temperature of 86 degrees Fahrenheit. Travelers to the island can expect sunshine most of the time, with the occasional scattered shower sporadically. According to Visit Barbados, there are two main seasons – the dry season and the wet season:
"The dry season (during the Northern Hemisphere winter and spring) when the temperatures are a bit cooler, and Barbados experiences less rain

The wet season (during the Northern Hemisphere summer and autumn) when days are likely to be warmer, and Barbados experiences higher rainfall."
2
Currency In Barbados: There Are Two Currencies
Stephen Phillips – Hostreviews.co.uk on
Unsplash
"">
Three credit cards in leather credit card holder 
One of the many interesting facts about Barbados is that the island uses two currencies. The Barbadian dollar is the standard form of currency used in Barbados. However, the US dollar is also accepted across the island.
USD to BDS exchange:
As of May 2023, the rate is
$1 US dollar is equal to $2.02 BD dollars
. Please note this may be subject to change based on fluctuations in the market.

Cash vs. Card:
Although a credit or debit card can be used in most places, it's ideal to carry both forms of payment – just in case.
Related: Money Saving Tips When Going On Vacation Alone
1
The Language Spoken In Barbados: English & Bajan
Palm tree at the end of a grassy hill by the ocean in Barbados
English is the official language of Barbados, so travelers from English-speaking countries shouldn't have any difficulties communicating with locals.
Bajan is also spoken in Barbados.
Bajan is relatively straightforward to understand, but travelers may still need a phrase or two repeated for clarity.
Bajan (or Barbadian Creole) is an English-based Creole language. It also has African and British influences.