Located sixty-one miles west of Philadelphia, Lancaster is the Amish capital of the world. With Amish settlers first arriving in the 1720s, it's the largest and oldest Amish community around the globe and quite a big tourist attraction. Lancaster is steeped with history and charm, and it's no wonder that people flock to the city to experience the relaxed pace of life. With its beautiful country roads, quaint downtown, and warm Pennsylvania Dutch hospitality, Lancaster is definitely worth visiting.
With so many things to do, Lancaster promises tourists a truly one-of-a-kind getaway. Tourists can tour Amish country by buggy, witness working Amish farms, buy hand-crafted Amish gifts and antiques downtown, visit beautiful art galleries, attend amusement parks, and witness wonders at the North Museum of Nature and Science. The dining options are endless, the hotel accommodations are unique, and the countryside is as beautiful as it is tranquil.
Lancaster is a perfect weekend getaway in Pennsylvania. Whether traveling with family, friends, or solo, a trip to Lancaster will not disappoint! Here's our complete guide and list of things to do in Lancaster, Pennsylvania.
UPDATE: 2023/05/31 09:21 EST BY BARRY JUMA
More Things To Do In Lancaster: Complete Guide To The Amish Capital Of The World
The fascinating city of Lancaster is one that visitors ought to visit for more than a day as there is plenty to do. From learning about the Amish culture to delving into the local history, and even spending time in nature, visitors are bound to be kept busy throughout their stay. This update has a few more things to do to give those planning a trip more options.
Top Things To Do in Lancaster
With so many attractions packed into this cool city, there's no lack of things to do. Here are a few points of interest that should top every tourist's must-do list.
1
Have Some Fun At Dutch Wonderland
Dutch Wonderland in Lancaster, Pennsylvania
Tourists can easily spend the day at Dutch Wonderland. The amusement park is one-of-a-kind and fun for the entire family. From rides, like Merlin's Mayhem, to a gondola cruise or a set of water slides called the Pipeline Plunge, Dutch Wonderland offers tons of things to do. There are even performances and live entertainment.
Address: 2249 Lincoln Highway East, Lancaster
Hours: Check the
operating calendar
for days/times
Cost: Tickets from $29.99 per person
2
Go On A Walking Tour Of Downtown Lancaster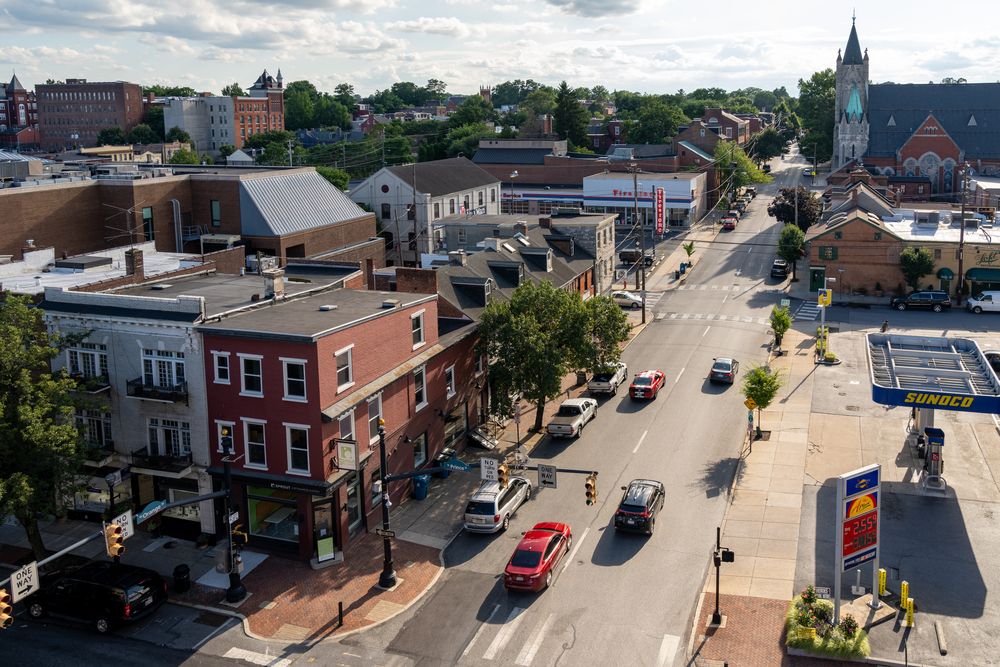 Lancaster, Pennsylvania
The African American Historical Society offers tours in Lancaster that let tourists spend time at one of the largest National Historic Districts in America, explore the Underground Railroad, and provide insight into the start of civil rights activism.
Address: Depart From Lancaster City Visitor Center, 38 Penn Square, Lancaster
2023 Tour Dates: May 6 / June 3 / July 2 / August 5 / September 2 / October 7 / November 4
Cost: $15 per adult; $5 for children (aged 6-18)
3
Visit Amish Country In Lancaster County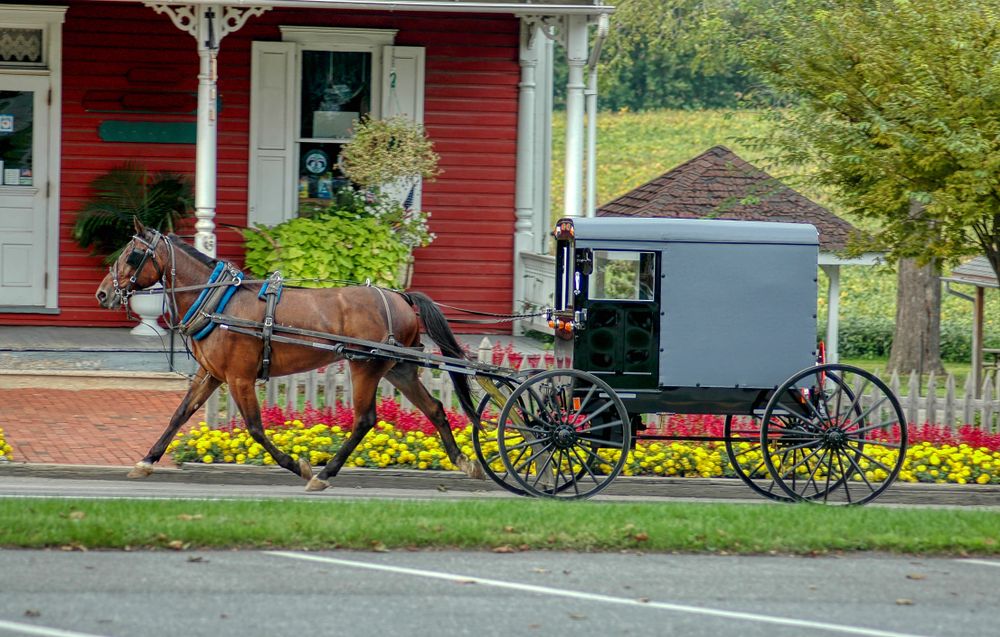 Amish horse and buggy trotting down the road in Lancaster
The Amish are famous for leading simple lives, dressing plainly, rebutting modern technology, and having a strong relationship with the church. Tourists come to Lancaster to witness the slower pace of life, see horse-drawn buggies, and admire traditional clothing.
One fun and unique attraction for visitors is experience is Aaron and Jessica's Buggy Rides. The tours are not only fun, but they also help visitors learn more about the Amish culture.
4
Hang Out At Long's Park
Long's Park, Lancaster
This 80-acre city park has a petting zoo, playgrounds, a big and beautiful lake, tennis courts, and a fitness trail. And throughout the year, it hosts several fun events, like a summer music festival, a fine art and craft festival, and the world's largest chicken barbecue.
Address: Harrisburg Pike, US-30, Lancaster
Hours: Daily, 7 AM to 10 PM
5
Delve Into History At The North Museum Of Nature And Science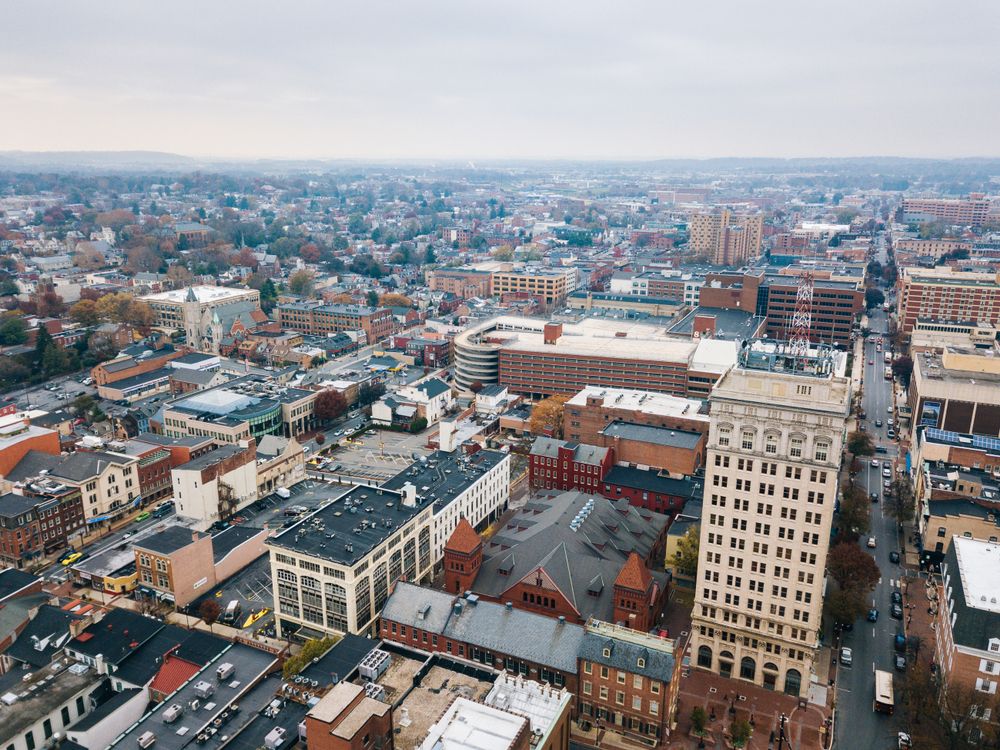 Aerial view of Lancaster, Pennsylvania
New themed activities are introduced every month at the North Museum of Nature and Science. There's a planetarium, a live animal room, a Lego lab, the Coding Corner, dinosaur exhibits, and a fun, hands-on nature gallery.
Families can easily spend the day exploring and learning at this fun museum.
Address: 400 College Avenue, Lancaster
Hours: Wednesday through Sunday, 10 AM to 3 PM
Cost: $ 11 per person
6
Learn To Make Ice Cream At The Turkey Hill Experience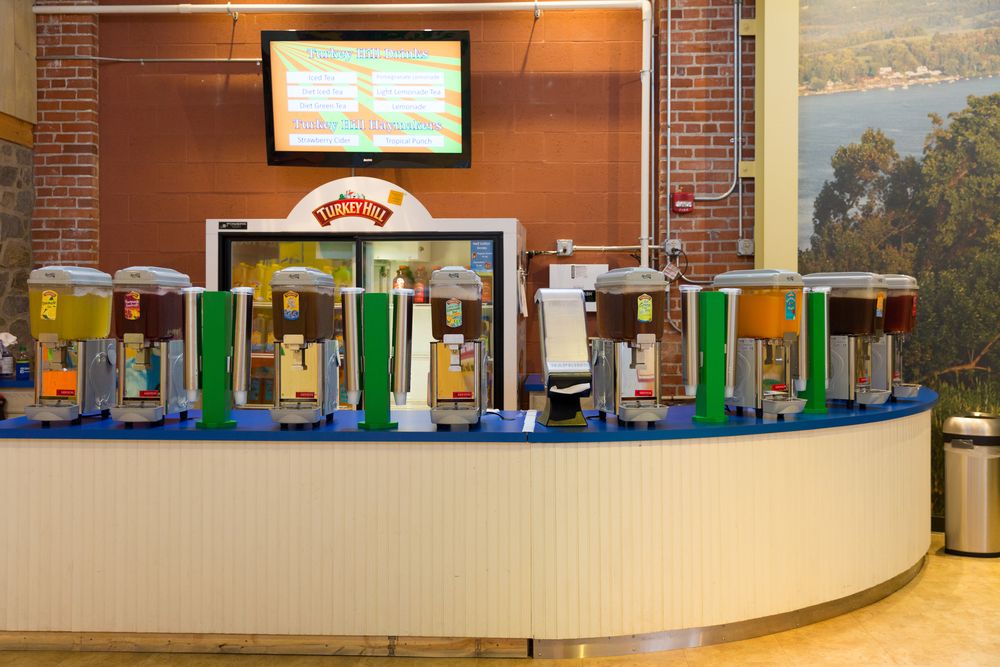 The Turkey Hill Experience in Lancaster County
Ever wonder how ice cream is made? Guests can learn how at the Turkey Hill Experience. They can also sit in a milk truck and milk mechanical cows. And the best part—the experience comes with unlimited samples of ice cream and iced tea products!
Address: 301 Linden Street, Lancaster County
Hours: Day and times vary. Check the
calendar
.
7
Catch A Performance At Fulton Theatre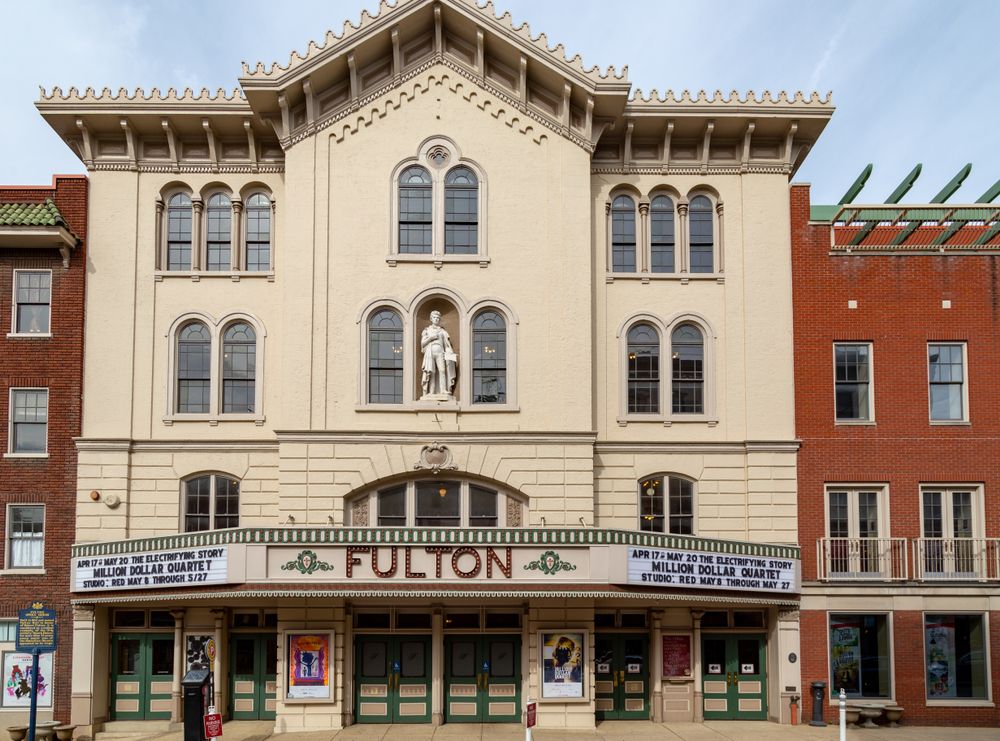 Exterior of the Fulton Theatre in Lancaster, Pennsylvania
A visit to Lancaster, Pennsylvania, is incomplete without experiencing a performance at the historic Fulton Theatre. Established in 1852, this iconic venue is one of the oldest continuously operating theaters in the United States.
The theater hosts a variety of productions, ranging from Broadway musicals to classic plays and children's theater. With its stunning architecture and rich history, the Fulton Theatre offers a unique cultural experience for visitors.
Address
: 12 N Prince St, Lancaster, PA 17603, United States

Hours
: Box Office – Mon – Fri: 10 am – 6 pm; Sat & Sun: 12 pm – 5 pm
Ticket prices vary depending on the performance and seating selection
8
Tour President James Buchanan's Wheatland
Allie_Caulfield distributed under a
CC BY 2.0
license."">
President James Buchanan's former home at Wheatland
History enthusiasts can explore Wheatland, the elegant 19th-century residence of the 15th President of the United States, James Buchanan. Located on a tranquil 22-acre estate, Wheatland offers guided tours that provide insights into the life and times of President Buchanan.
Visitors can admire the well-preserved Federal-style architecture, period furnishings, and personal artifacts that offer a glimpse into the past.
Address
: 230 N President Ave, Lancaster, PA 17603, United States

Hours
: Mon – Sat: 10 am – 3 pm (tours offered hourly); Sun: 12 pm – 4 pm (tours offered hourly)

Cost
: Adults (18+): $15; Seniors (65+): $13; Children (11-17): $8; Children (10 and under): Free
9
Sample Local Brews At Lancaster Brewing Company
LittleT889 distributed under a
CC BY-SA 4.0
license."">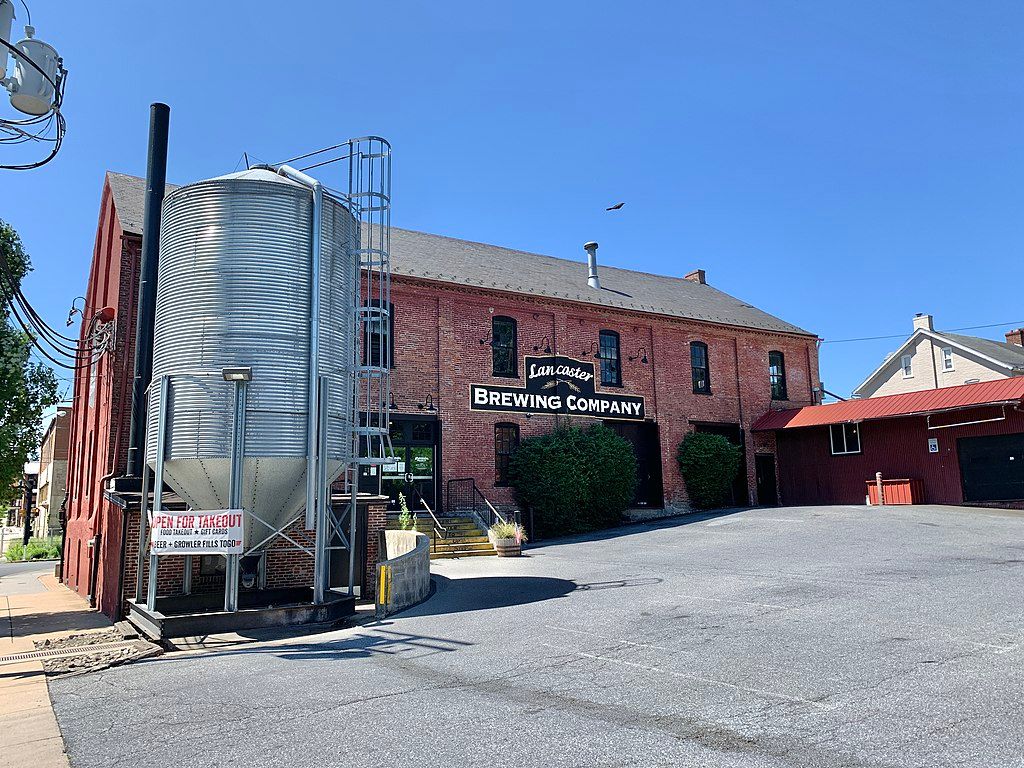 Exterior view of the Lancaster Brewing Company
Beer aficionados should not miss the opportunity to visit Lancaster Brewing Company, a popular local brewery known for its handcrafted brews. With a diverse selection of beers, including lagers, ales, and seasonal offerings, there's something for every taste.
Visitors can take a guided tour of the brewery, learn about the brewing process, and sample some of the finest brews in the tasting room.
Address
: 302 N Plum St, Lancaster, PA 17602, United States

Hours
: Tue – Thu: 4 pm – 8 pm; Fri& Sat: 12 pm – 9 pm; Sun: 12 pm – 8 pm (closed on Mon)

Cost
: Brewery tours are free; Tastings and individual beer prices vary
Brewery tours are upon request and are offered from Mondays to Fridays, 12 pm to 3 pm, and only at 3 pm on Saturdays and Sundays.
10
Explore Landis Valley Village & Farm Museum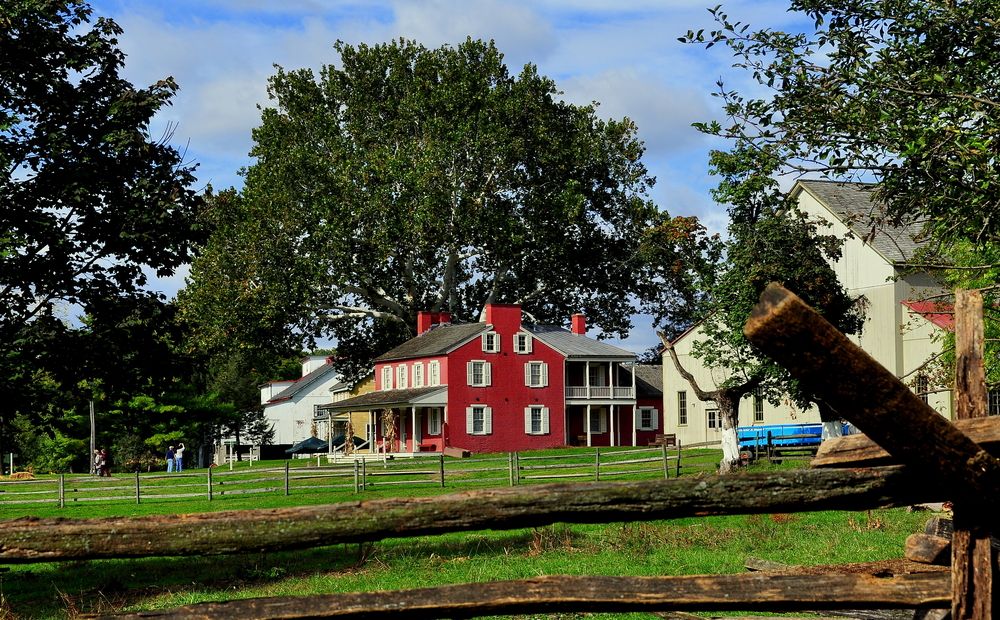 Landis Valley House Hotel at Landis Valley Village & Farm Museum
For a trip back in time, visitors can explore the Landis Valley Village & Farm Museum, a living history museum dedicated to preserving and interpreting the rich agricultural heritage of Pennsylvania.
The 100-acre site features over 40 historic buildings, including a blacksmith shop, schoolhouse, and general store, all restored to their original condition. Visitors can interact with costumed interpreters, witness traditional crafts, and even participate in hands-on activities. The museum also hosts special events and workshops throughout the year.
Address
: 2451 Kissel Hill Rd, Lancaster, PA 17601, United States

Hours
: Wed – Sat: 9 am – 4 pm; Sun: 12 pm – 4 pm (closed on Mon & Tue)

Cost
: Adults: $12; Seniors (65+): $10; Youth (3-11): $8; Children (2 and under): Free
11
Best Time To Go To Lancaster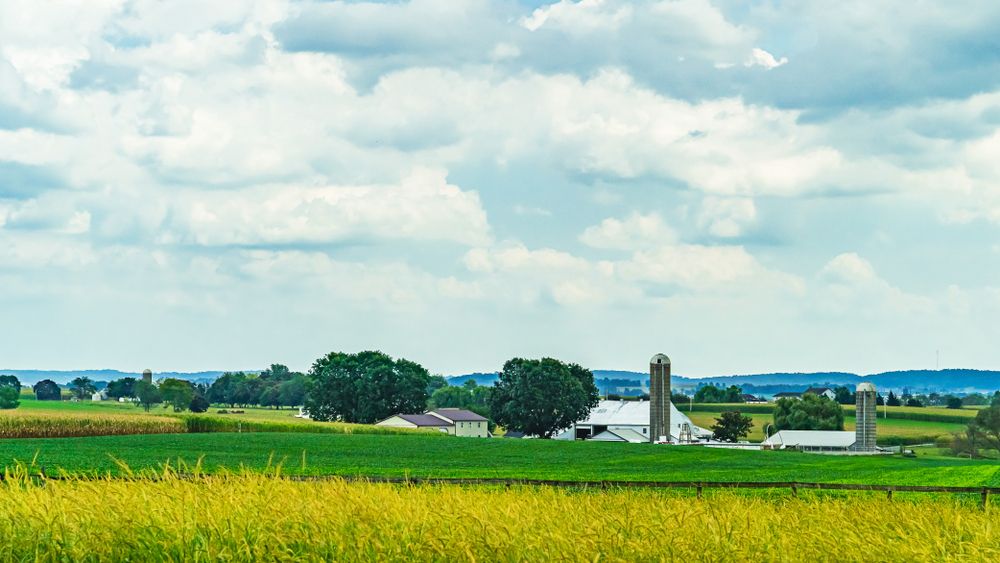 Amish country farm in Lancaster
Lancaster is an ideal travel destination in at least three seasons, but probably not winter!
Spring
With highs in the 80s and lows in the 40s and significant precipitation, spring calls for layers and an umbrella. It's Lancaster's second-busiest tourist season, meaning there are many things to do!
Summer
Summer is Lancaster's busiest tourist season, so accommodations will cost more, but tourists may not mind because the weather is gloriously warm and sunny.
Fall
Temperatures range from the 40s to the 80s, so it's best to pack layers. In later fall, tourists can expect rain and possibly snow. The city has far fewer tourists. Travelers who decide to visit Lancaster in the fall will most likely get reasonable prices on accommodations.
Winter
Winter in Lancaster is cold—too cold to enjoy most outdoor activities. With average highs in the 30s and 40s, tourists can expect rain, snow, and quiet streets.
Related: 10 Best Amish Towns To Visit During Holidays
12
Best Ways To Get Around Lancaster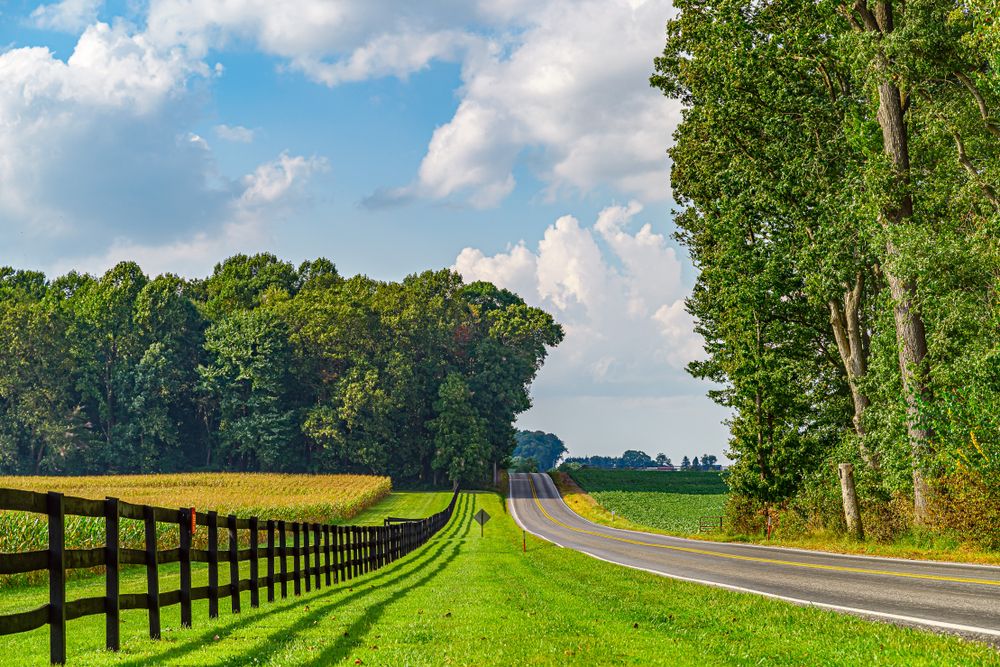 Quiet streets in Lancaster, Pennsylvania
Travel in Lancaster requires a bit of creativity, depending on travelers' specific destinations.
Car
The best way to explore Lancaster is by car. The city is easily accessible from the Pennsylvania Turnpike, and it's only a short drive from many major cities. And once tourists arrive in beautiful Lancaster, they'll be welcomed with wide roads surrounded by beautiful farmland. Tourists can travel at their own pace and enjoy the scenery.
For those who arrive in Lancaster without a car, Uber and Lyft are a convenient way to explore the city.
Walk
Downtown Lancaster is very walkable. There are lots of shops and restaurants within a short distance. For tourists with a car, it's advisable to find parking downtown and walk between the downtown attractions.
Bus
The Red Rose Transit Authority can help tourists travel between downtown Lancaster and nearby towns. However, the buses don't travel the back roads.
13
Where To Eat In Lancaster
Downtown Lancaster, Pennsylvania
Traditional Amish food isn't what tourists think, and downtown Lancaster has a lot of options to choose from.
Breakfast
On Orange
On Orange is a charming small café in downtown Lancaster. It's a fabulous spot to dine on old favorites, such as omelets and waffles.
Address: 108 W. Orange Street
Hours: Friday, Saturday & Sunday, 8 AM to 1 PM
Recommended: The Swedish pancakes!
Lunch
Lancaster Central Market
The Lancaster Central Market dates back to 1889 and is the longest-running indoor market in the U.S. Guests can treat themselves to fresh produce, Cuban and Puerto Rican food, candy stands, and more!
Address: 23 N Market St, Lancaster,
Hours: Tuesday, Friday & Saturday, 6 AM to 3 PM.
Recommended: Grab some fresh fruit and candy and head to Lancaster County Central Park for a sweet picnic.
Dinner
Luca
This Italian restaurant uses a bounty of fresh local produce. Luca is definitely a crowd-pleaser.
Address: 436 W. James Street, Lancaster
Hours: Wednesday through Sunday, 4 PM to 10 PM
Recommended: Try the Zucca Raviolo (heirloom squash, caputo ricotta cheese, rosemary-brown butter, smoked almonds)
14
Where To Stay In Lancaster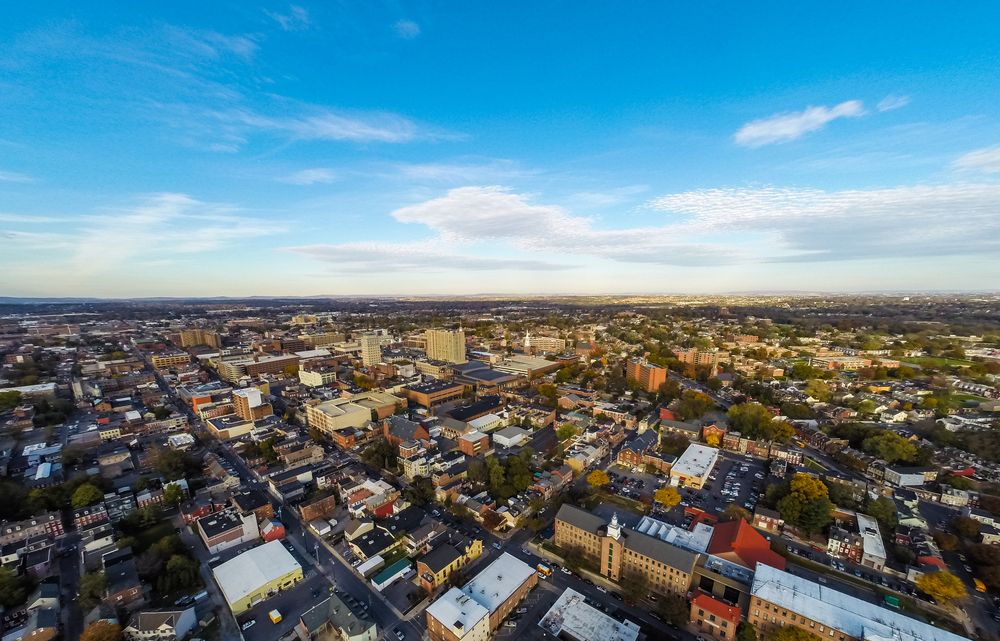 Aerial view of Lancaster, Pennsylvania
Lancaster offers some very unique accommodations. From luxury rooms to cabooses and farms, tourists get plenty of options for where to lay their heads at night.
Luxury
Double Tree Resort by Hilton Lancaster
The Double Tree Resort by Hilton Lancaster provides luxurious accommodations in the suburbs of Lancaster, and it's less than a 15-minute walk to Johannes Harnish Farmstead.
Address:
2400 Willow Street Pike, Lancaster
Amenities: Complimentary round-trip air shuttle; train station pick-up service; indoor pool; restaurant; room service; fitness center; bar/lounge; free Wi-Fi.
Cost based on double occupancy: $$$
Related: Is Amish Country Worth Visiting? The Answer Is Yes, And This Is What To Do There
Mid-range
Amish View Inn & Suites
The Amish View Inn & Suites is one of the most popular hotels in Lancaster.
Budget
Red Caboose Motel
For a super unique budget accommodation, try the Red Caboose Motel. Established in 1970, the motel consists of 38 train cabooses, a baggage car, and a mail car—all decorated in schemes of famous American railroads.
Unique
The Ladyshade Farm House dates back to the 1700s. It's located on a modern dairy farm, so guests can witness the milking process and watch the cows being fed. The five-bedroom (2 ½ bathroom) farm home is available to rent and sleeps up to 12 people comfortably. For a truly unique Lancaster accommodation, stay on the farm!
Address: 1801 Colebrook Rd, Lancaster
Amenities: wireless internet, central air, queen and king beds, rocking chairs, and the utter charm of staying at a timeless farmhouse.
Related: Lancaster Country Is the Heartland Of The Amish, And These Tours Offer An Inside Look
15
How To Spend The Perfect Day In Lancaster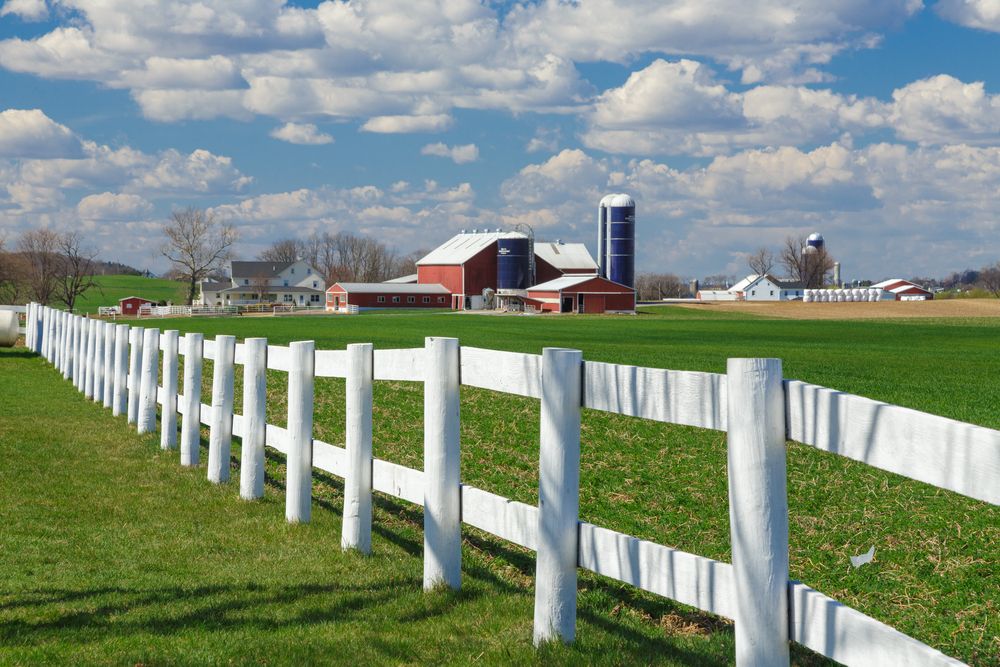 White fence with Amish farm in the distance in Lancaster, PA. FnB Restaurant, Scottsdale takes a farm-to-table approach to its food. 
Let's start the day with a big breakfast in downtown Lancaster. When bellies are nice and full, meander through the town. Lancaster is known for making things the old-fashioned way. Shop for hand-crafted gifts, peruse antique shops, and check out the amazing art galleries on Gallery Row.
Then visit the Lancaster Central Market for some tasty treats. On a warm day, relax under the shade of a big tree while indulging in local delights before moving on to the next attraction.
Related: Philadelphia To Lancaster: What To See In A Weekend
Most tourists travel to Lancaster to visit the Amish Country and experience the warm hospitality of the Pennsylvania Dutch. And what better way to do that than by buggy? Aaron and Jessica's buggy rides let tourists experience Amish country the traditional way—without cars.
Travel along Amish roads, through covered bridges, and witness working farms that are farmed with horses.
In the evening, try some traditional Pennsylvania Dutch food, like chicken pot pie and whoopie pies. Made with hearty ingredients and lots of love, savor every bite of deliciousness before calling it a night at one of Lancaster's very unique hotel accommodations.
FAQ
Q: What is Lancaster, PA best known for?
Lancaster, PA is known for its Amish community. Tourists can explore the back roads and witness the Amish on their farms or tourists can visit downtown and buy Amish hand-crafted gifts and souvenirs. Lancaster is one of the best weekend getaways in Pennsylvania.
Q: Is there a lot to do in Lancaster?
There are so many fun things to do in Lancaster, Pennsylvania. From seeing the Amish and exploring downtown to Dutch Wonderland, parks, art galleries and great eateries, tourists in Lancaster will have a one-of-a-kind getaway.
Q: Why is Lancaster PA so popular?
While Lancaster is known for its Amish community, the city also boasts beautiful farmlands, a rich history, and lots of gorgeous art galleries. Tourists will find an abundance of things to do in Lancaster.