The United States is home to beautiful tourist attractions, most of which can be accessed all year round. A cluster of these wonders can be found in Tampa, as well as Atlanta, and the cities in between. Thus, embarking on a road trip from Tampa to Atlanta is one of the most satisfying ways to get around the southern region of the United States and explore the culture, its historical significance, and its delectable local cuisine, along with many iconic things to see along the way. Not to mention, it's easily worthy of being named one of the most famous road trips in the US.
Unwrapping an enticing adventure for every tourist, the route from Tampa to Atlanta is one of the best road trips in the Southern United States, and it comes down to what people can see along the way and the many interesting stops en route. From a long list of tourist attractions, here are some of the most beautiful things to see on this perfect southern route.
Related: 14 Perfect East Coast Destinations For A Road Trip
10
The Florida Aquarium — Tampa, Florida
The Florida Aquarium, Tampa, Florida
On a southern road trip from Tampa to Atlanta, The Florida Aquarium is a worthy stop. Visitors can explore nature up close by watching thousands of aquatic and terrestrial animals in their natural habitat. The Florida Aquarium in downtown Tampa has so much to see; it is home to over 9,000 animals and serves the purpose of saving marine wildlife. Spotted eagle rays, loggerhead sea turtles, wild dolphins, and bonnethead sharks are only a few of the wildlife species tourists can observe when they take an aquatic trek through the heart of the sea.
Related: Wildlife Watch: Here Are The Top 10 US National Parks To Visit This Spring
9
The Apalachicola National Forest, Florida
Spanning 575,849 acres, the Apalachicola National Forest is the largest of the three national forests in Florida, making it one of the most amazing things to see on a southern road trip from Tampa to Atlanta. Tourists can enjoy scenic views of the forest's majestic landscapes as they drive by, or they can step right in and explore its natural wonders up close. The forest is home to a diverse range of unique flora and fauna, which means that there is no shortage of things to see.
8
Ocmulgee National Monument — Macon, Georgia
Located in Macon, Georgia, Ocmulgee National Monument is one of the most significant historical landmarks in the south. The monument comprises a collection of earthen funeral mounds and has been existing for decades. These mounds provide insight into the history and culture of the Native Americans who once inhabited the area. While exploring the mounds, visitors can hike any of the scenic trails in the area or spread out a picnic mat and enjoy the view.
7
The Bridge of Lions — St. Augustine, Florida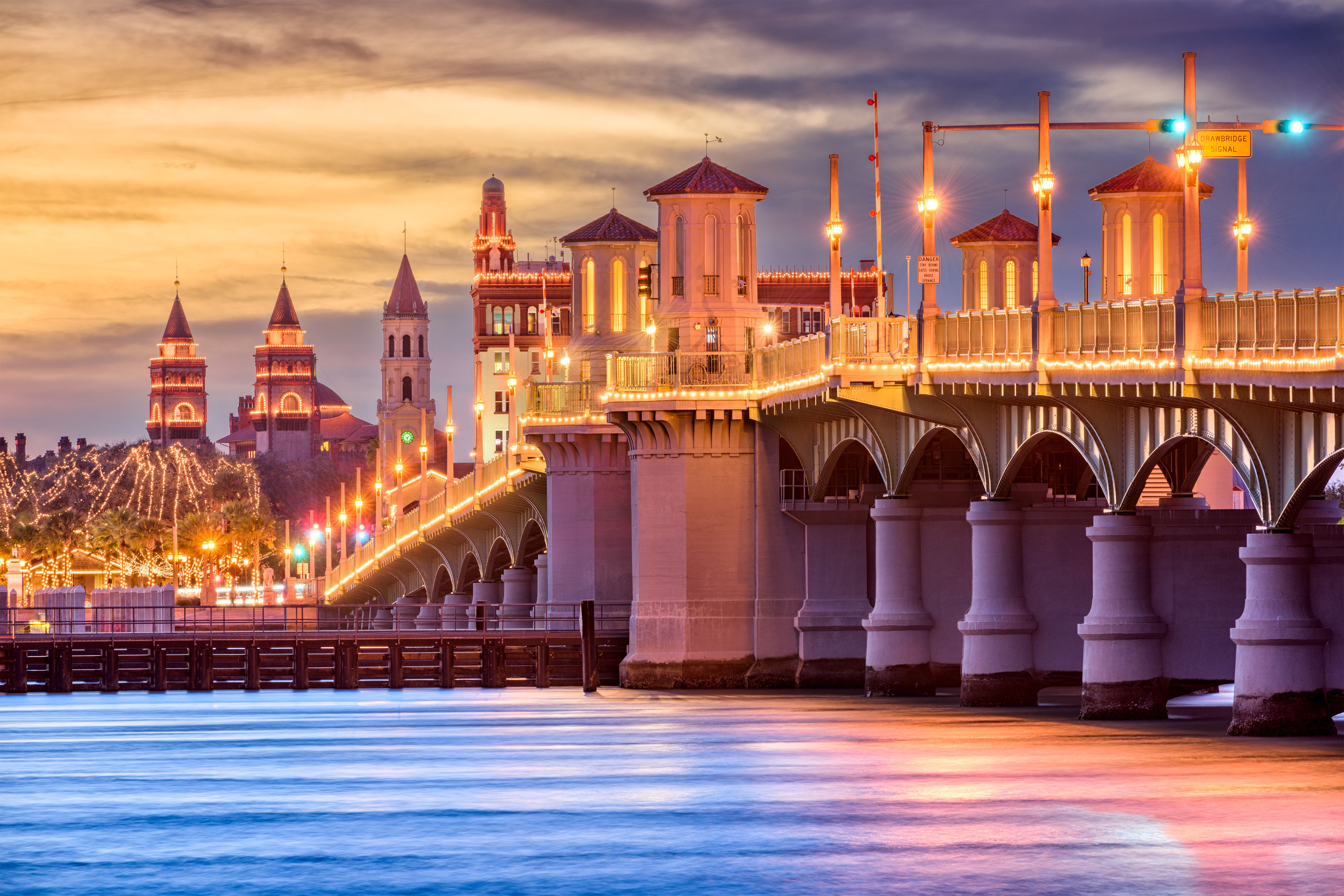 Skyline at Bridge of Lions, St. Augustine, Florida
One of the top things to see in Florida, The Bridge of Lions is a unique architectural wonder that always commands attention, even from locals who are not new to its spectacular beauty. This bridge is popular for its jaw-dropping architectural design, featuring two majestic lion statues standing guard at the entrance, hence the name 'The Bridge of Lions.' With decorative columns, the bridge showcases the best of the Mediterranean Revival style and has been a major landmark in St. Augustine since its completion in 1927. Tourists who drive through the bridge or stop by on a day trip enjoy pleasant views of the azure-blue Matanzas River, among other must-see attractions in the area.
Related: 10 East Coast Road Trips That Will Have You Packing Your Car ASAP
6
Martin Luther King Jr. National Historical Park — Atlanta, Georgia
History enthusiasts can't resist the allure of Martin Luther King Jr. National Historical Park, as it holds a significant piece of American history. Located on Auburn Avenue, Atlanta, this family-friendly park spans almost 35 acres of historical landmarks and monuments, each of which details the legacy of the social activist and Baptist Minister Martin Luther King Jr. The park's serene location creates an ideal atmosphere for tourists to pay tribute to Dr. King, making it a worthy stop on a Southern road trip from Tampa to Atlanta.
Related: Why Everyone Should Visit The Martin Luther King, Jr. National Historical Park In Georgia
5
The Georgia Aquarium — Atlanta, Georgia
Stephen Marc from
Pixabay
"">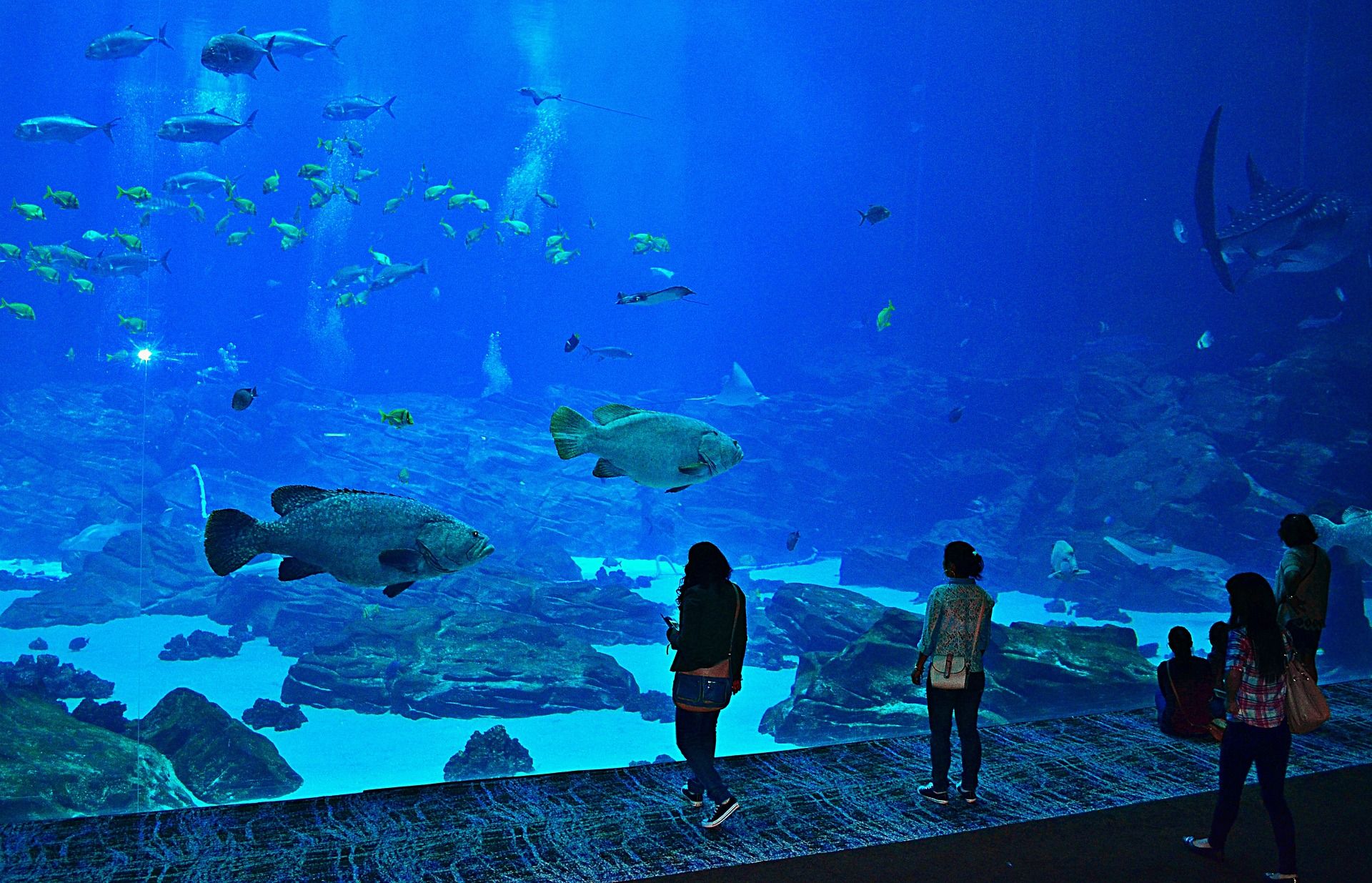 People Watching Big Fish at the Georgia Aquarium, Atlanta, Georgia
The Georgia Aquarium has received several accolades as one of the best things to see in Georgia. This stunning tourist attraction is one of the best stops from Tampa to Atlanta; it boasts hundreds of species of marine life flapping away in the enchanting blue waters. The Georgia Aquarium is the third largest in the world—a coveted global status that accounts for most of its popularity. The aquarium was the world's largest until 2012, when two Asian aquariums surpassed it. Still, it remains one of the top tourist attractions in the South, exhibiting hundreds of marine species, including beluga whales, tiger sharks, and whale sharks.
4
Ocala National Forest — Florida
Daniel Obregon on
Unsplash
"">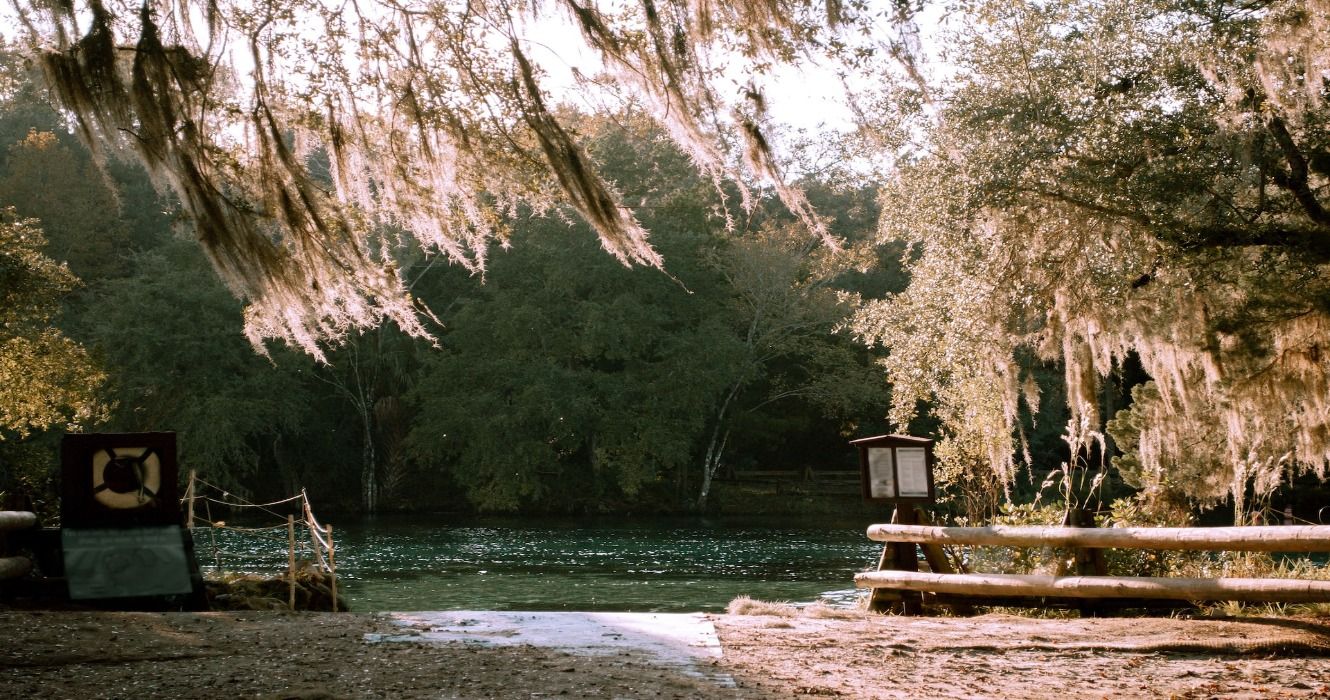 Silver Glen Springs in Ocala National Forest, Florida, USA
Tourists who want to spice up their road trip from Tampa to Atlanta are not left disappointed when they drive through Ocala National Forest, as it offers plenty of things to see and do in Florida. History enthusiasts will enjoy catching a glimpse of the historical significance of the Ocala National Forest before resuming their road trip. The forest offers several scenic drives from which tourists can enjoy the best views of rolling hills and sparkling rivers in the Southern United States. But to explore the forest to the fullest, tourists need to hop off their cars and hike a series of adventurous trails.
3
Florida Citrus Tower — Clermont, Florida
jvalineSeller on
Depositphotos
"">
The Florida Citrus Tower in Florida, USA
Standing 226-foot tall, Florida Citrus Tower is an archeological wonder that commands reverence even from a distance. Often referred to as the Naked Citrus Tower, this iconic whitewashed landmark can be seen from miles away, so even road-trippers who are just driving by are left in awe. Drivers who fancy a stop at this majestic tower are rewarded with panoramic views of Florida's citrus groves, pristine lakes, and rolling hills when they climb to the observation deck of the tower.
2
Busch Gardens — Tampa, Florida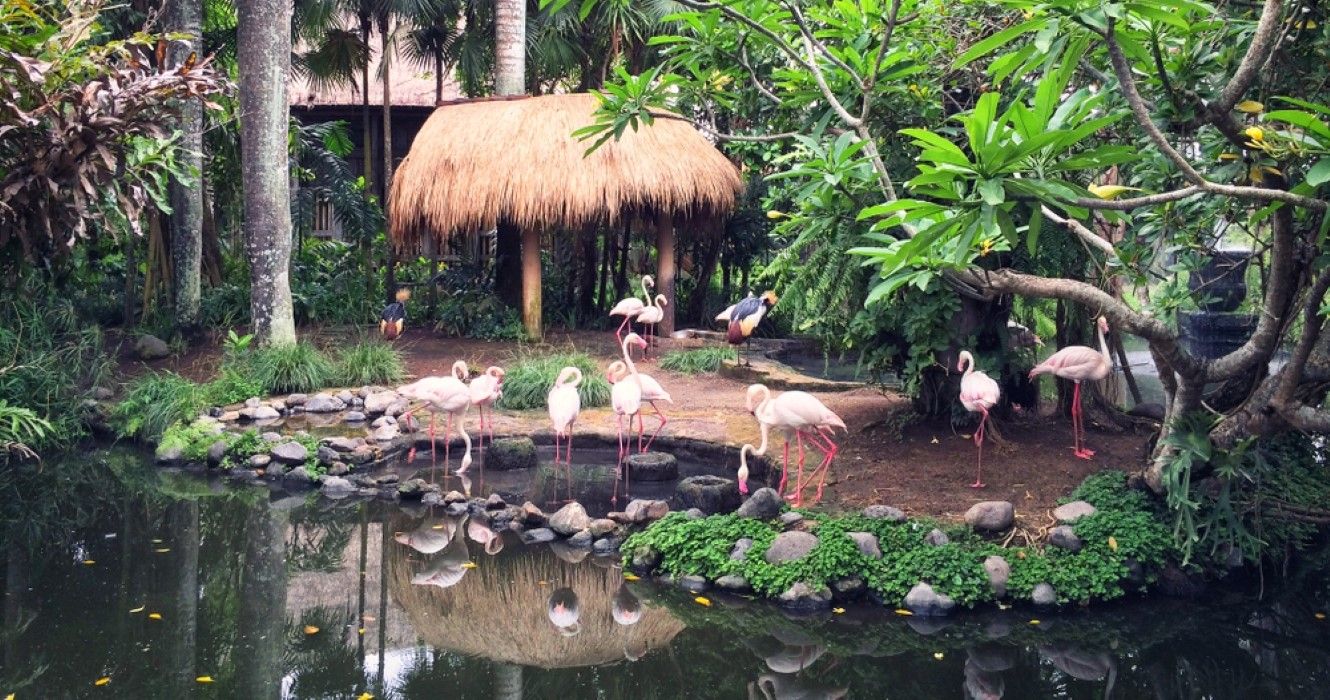 Pink Flamingo Birds in Busch Gardens, Tampa, Florida
Busch Gardens is an amusement park owned by SeaWorld Parks & Entertainment. The park is a magical mix between exciting roller coaster rides, natural beauty, and animal encounters. It is no surprise then, that Busch Gardens has been voted the world's most beautiful theme park for 25 years in a row, strengthening its reputation as a top tourist attraction in Florida. While the scenic beauty of the park boldly announces its presence, the park is also well-signed from the surrounding highways and roads, which makes it even easier to spot, leading road-trippers right through its ticketing booths.
1
Tallulah Gorge State Park — Georgia
Tallulah Gorge in Tallulah Gorge State Park, Georgia, USA
Endowed with stunning waterfalls, several miles of hiking trails, serene picnic areas, and idyllic mountain views, Tallulah Gorge State Park has something exciting for every tourist. The park's main attractions are the stunning waterfalls cascading through Tallulah Gorge itself, making it a prominent stop in the Southern United States. Whether tourists are on a road trip from Tampa to Atlanta or just taking a tour around Georgia, this magnificent natural attraction is a destination worth visiting, as it offers an endless supply of amazing things to do in the South.
The entire United States is home to some truly epic routes. Why not add some of the best road trips in the US to the bucket list next?