While die-hard sports aficionados view Barcelona as synonymous with their favorite football club, the Spanish city is, in fact, a treasure trove of art, culture, and food and one of the best places to visit in Spain. The sprawling contemporary city houses an insane array of historical significance that is best experienced with a full immersion into the city's past. As the capital city of Catalonia, Barcelona stands out from the rest of the cities owing to its popularity among tourists, from backpackers to lavish and luxury-preferring travelers.
Tourists love exploring Barcelona to get the most out of its vibrant nightlife, breathtaking architecture, and lip-smacking food. Above all, being one of the top global fashion capitals across the globe, Barcelona makes shopping a tough task as people remain spoilt for choice. When there's so much to do and see in the city, it makes for an amazing solo trip to take a break away from the mundane routine. For backpackers and solo wanderers, hostel accommodation is the way to go. Below are the ten best hostels in Barcelona that will ensure comfort home away from home vibe.
RELATED: Visiting Barcelona? Here Are The 10 Best Neighborhoods To Stay In The City
La Pedrera-Casa Milà, Barcelona
This sustainable and nature-friendly hostel has plenty of social spaces to mingle with the other guests and make friends in a strange city. A hospital, cafes, and historical monuments are all located within walking distance, making Fabrizzio's Petit a hostel in the heart of Barcelona. Each room has bunk beds to give way to the kid in the traveler and quirky interiors to enliven the place. Most rooms come with a balcony so that morning people can get up bright and early to enjoy a cup of coffee in front of a glorious view.
Fabrizzio's Petit
Amenities

Free Wi-Fi, Tea/coffee maker, Wi-Fi available in all areas, Flat-screen TV

Price

$$
With raving reviews and happy guests in the past, this hostel boasts a level of cleanliness and professionalism that is unparalleled in the hostel space. Its convenient location offers easy access to public transportation, beaches, clubs, and restaurants in Barcelona. Guests can even partake in the activities organized by the staff in the accommodation to spend a chill evening in. People can book a spacious shared room to get to know other travelers or go for a private room if they need a quieter atmosphere.
360 Hostel Barcelona Arts&Culture
Amenities

Free Wi-Fi, Coffee machine, Airport shuttle, Laundry service

Price

$$
RELATED: A Guide To Barcelona's Hidden Gems & Lesser-Known Spots To Explore
Jorge Fernández Salas on
Unsplash
"">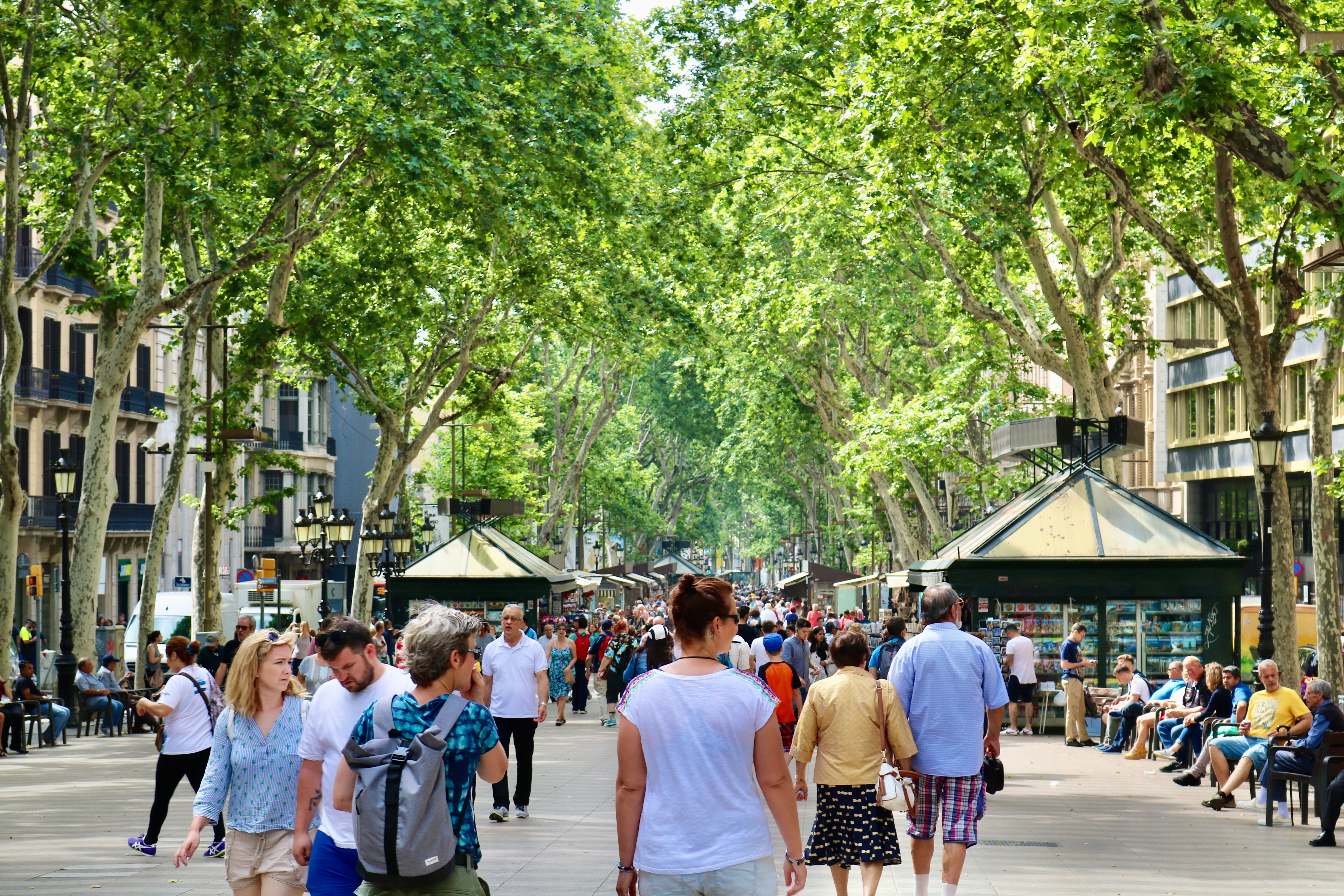 People walking down a busy Barcelona street
An in-house gaming room and kitchen make this hostel a catch, among others. The common areas are well-crafted to facilitate conversations and new friendships among fellow travelers, making this a USP of the accommodation. While most travelers enjoy making their own itineraries, the staff of Hostel One Sants can help out if someone needs suggestions or a planned day of fun exploration. The hostel has comfortable beds and shared rooms to get a good night's sleep after a long day.
Hostel One Sants
Amenities

Free Wi-Fi, Coffee shop, Laundry service

Price

$$
Igor Ferreira on
Unsplash
"">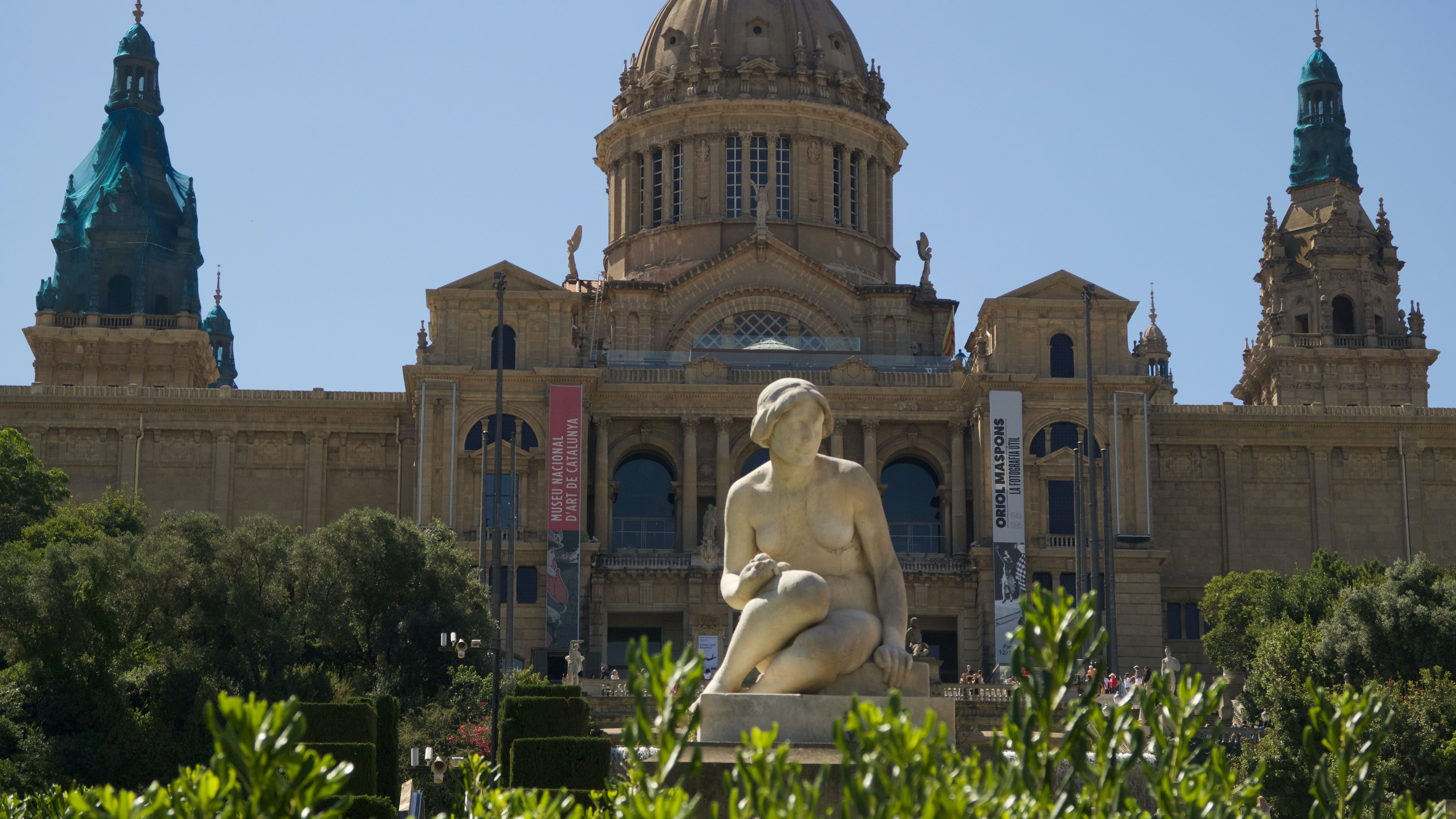 Montjuïc National Palace, Barcelona, Spain
The chic and edgy interiors of Hostel One Paralelo invite guests from all over the world. Friendly and supportive staff also give guests a reason to come back to stay in this comfortable and affordable hostel. Common spaces have a television and a variety of books to peruse and relax. The accommodation is perfect for backpackers who love walking and exploring new places every day owing to its central location in the city. Guests can sunbathe on the patio or enjoy a nap in their comfortable beds at Hostel One Paralelo.
Hostel One Paralelo
Amenities

Internet Laundry service Laundry facilities Hairdryer 24hr front desk

Price

$$
RELATED: These 10 Best Barcelona Beaches Offer Year-Round Sun And Fun
A simple and elegant hostel perfectly aligned to all needs of a bustling solo traveler. The hostel also offers internet access and a multilingual staff to ensure accessibility for travelers from across the world. Hostel Studio is opportunely situated close to public transportation and cafés that offer delicious food to satiate one's evening hunger pangs. Previous tourists who stayed at this hostel have appreciated it for its cleanliness and breakfast offerings.
Hostel Studio
Amenities

Free Wi-Fi Free parking Cable or satellite TV Meeting/Banquet facilities

Price

$$
Aleksandar Pasaric on Pexels "">
Aerial view of Barcelona, Spain 
This is one such hostel that doesn't quite feel like a hostel. Its lavish interiors, spacious swimming pool, and wooden patio with beautiful furnishings will make guests feel like staying at a luxury resort. The common rooms and cafe of the hostel have been designed in a chic and smart fashion. The minimalist theme of Toc Hostel Barcelona truly encapsulates the aura of a calming space. Travelers can easily reach the surrounding popular spots within walking distance.
Toc Hostel Barcelona
Amenities

Outdoor pool Bar/Lounge Free Wi-Fi Coffee shop

Price

$$
Aleksandar Pasaric on Pexels "">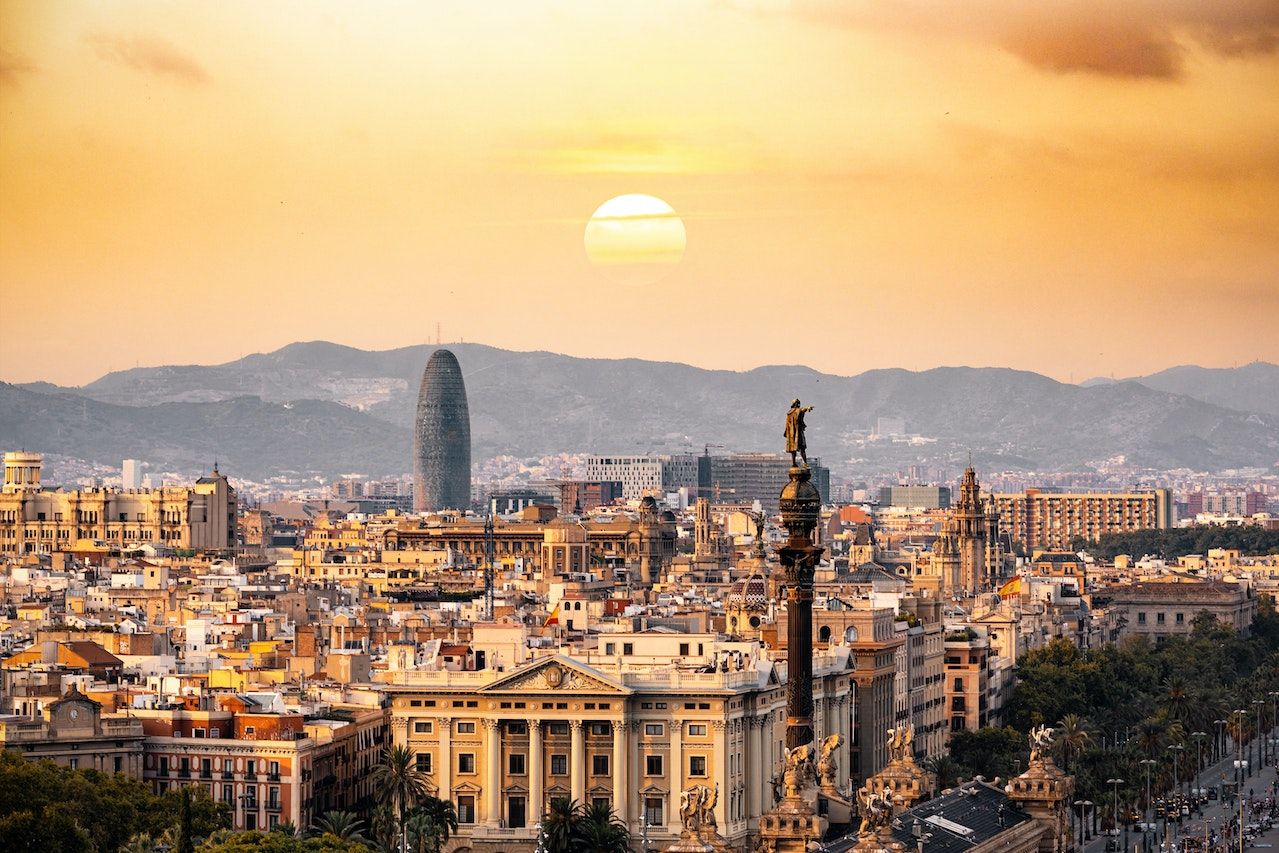 Aerial photography of Barcelona, Spain 
The Alberg Abat Oliba hostel is big on space and has an airy atmosphere. The beige interior is easy on the eyes and lets travelers truly unwind in their rooms after a heavy day of travel and exploration. Almost all rooms also have windows to enjoy some fresh air and breathe in the beauty of Barcelona. Clean bathrooms and huge common areas feel welcoming and comfortable. All rooms also offer ample storage space for people who like to travel with every possible item they might (or might not) need along their journey.
Alberg Abat Oliba
Amenities

Restaurant Bar/Lounge Free Wi-Fi

Price

$
RELATED: Top 10 Amazing Road Trips To Take From Barcelona
Egor Myznik on
Unsplash
"">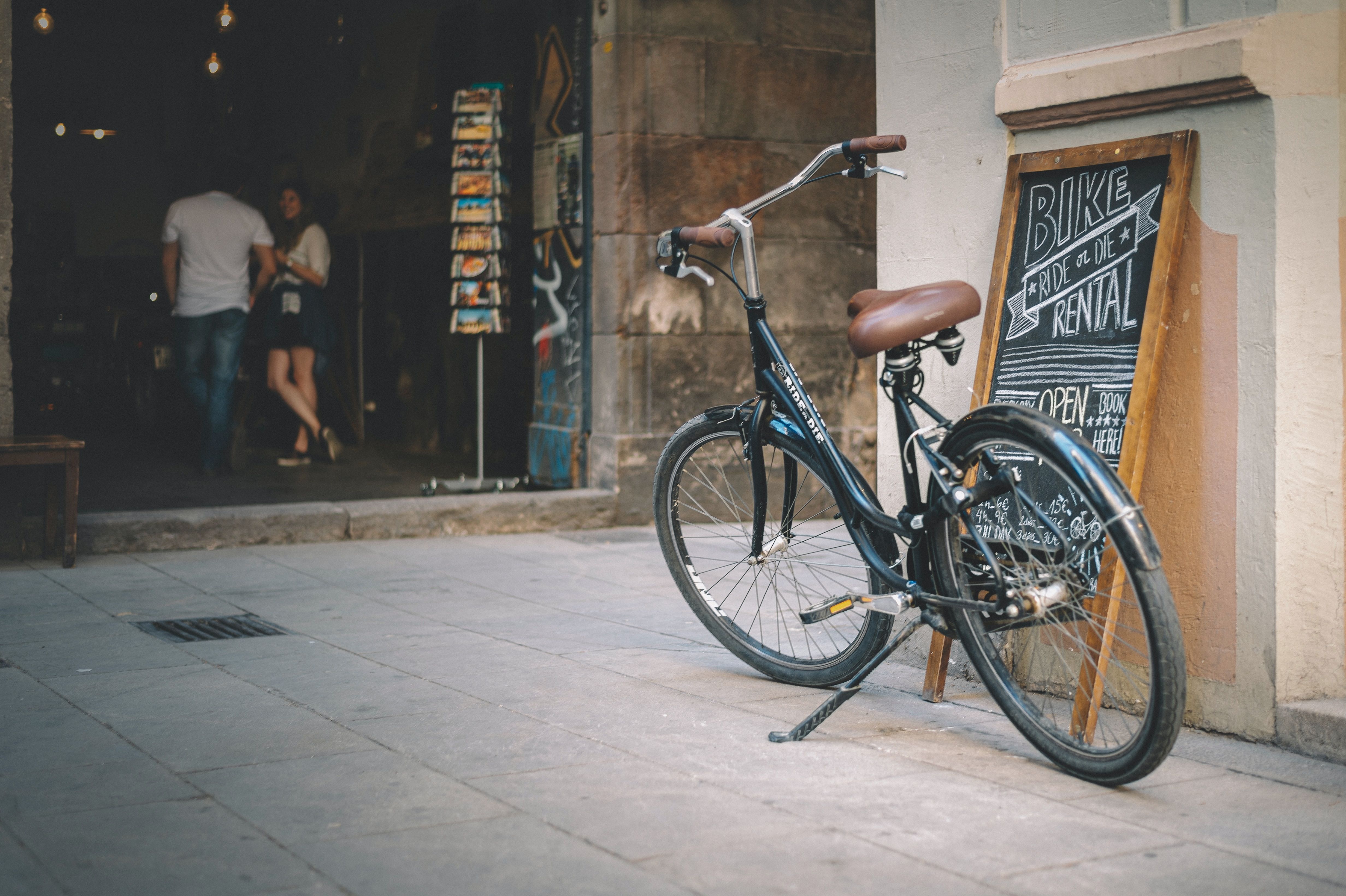 Ride or Die Bike Rental, Barcelona
Lounging around in the common area with their laptops and chargers might be the perfect scenario for people working remotely. This classic hostel offers all amenities to make travel easier for every guest, like renting a bike to explore the wonders of Barcelona on two wheels. One will find graffiti and notes on walls to give the place a homely feeling. Minimalism is the way to go for various modern hostels, and Bed & Bike is no different. Guests prefer this hostel for its location and cleanliness, which propagates comfort and calmness. On top of that, even the shared rooms are designed with privacy on top of the agenda.
Bed & Bike Hostel Barcelona
Amenities

Free Wi-Fi Tea/coffee maker Coffee machine Internet Laundry facilities

Price

$
Marco Montero Pisani on
Unsplash
n "">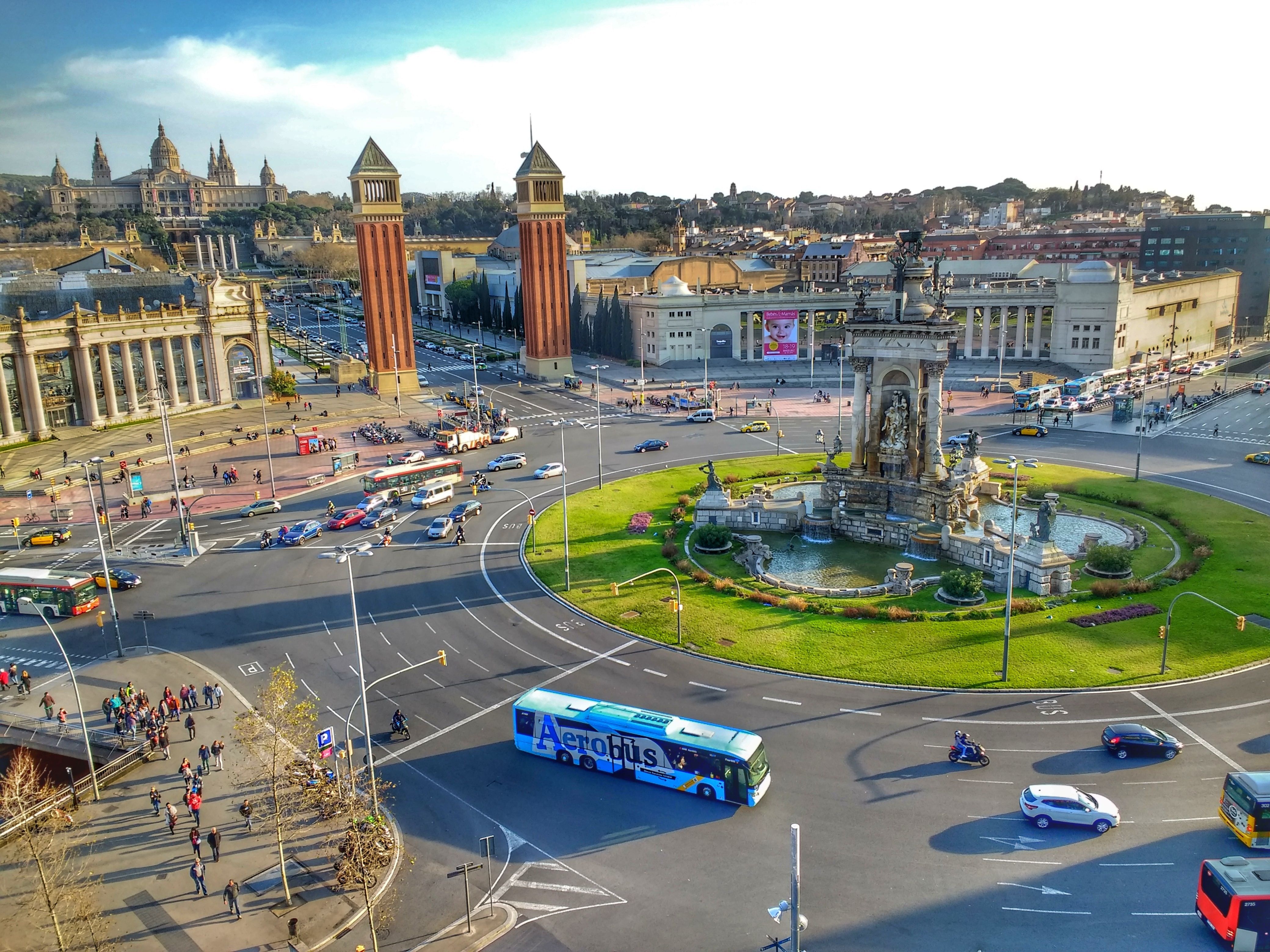 Barcelona Metropolitan area.
With vibrant colors and Instagram-worthy spaces, Barcelona Pere Tarrés Hostel is the option to choose for an affordable yet convenient stay in Barcelona. The hostel has games that you can enjoy with other guests or once can socialize over a cup of coffee. They offer a restaurant, laundry services, and WiFi to all their guests.
Barcelona Pere Tarres Hostel
Amenities

Restaurant Bar/Lounge Free Wi-Fi

Price

$
Expect the hostel to be as quirky as the name suggests. Popping colors and a rustic charm configure the hostel as a perfect place for solo travelers. They offer simple breakfast and basic amenities that tourists usually require along the way. One can even cook something on their own in the communal kitchen. Bunk beds are comfortable to sleep in and have a huge drawer for storage below the beds.
Mambo Tango
Amenities

Free Wi-Fi Tea/coffee maker Wi-Fi available in all areas Flat-screen TV

Price

$$