Displaying 60 stunning islands and 3,000 miles of coastline, Spain's coastline cities ooze beauty, charm, warmth, and culture, drawing in tourists from all over the world to live unforgettable beach holidays around the Spanish wonders. The fascinating coast is not only about iconic blue fag beaches, pretty white sands, crystal-clear waters, all-day sunshine, and lively night scenes; it also features historical and cultural monuments, lush natures, and an agreeable atmosphere, making it an attractive destination for tourists.
Every town offers its own draws, whether it's the delicious Andalusian seafood, the impressive sites of the Canary Islands, the worth-visiting Mallorca, the historical museums, the beautiful buildings and landmarks, the Spanish coast is everything one can dream of. Here are the 14 best beach towns in Spain for a memorable escape from the city's bustle.
Visit These 14 Sunny & Charming Beach Towns In Spain
With over 3,000 miles of shoreline and 60 islands, Spain is brimming with charming seaside towns and breathtaking beaches. This list has been updated with additional best beach towns in Spain to help visitors select the ideal seaside destination for their fun beach vacation.
Related: Here's What To Know About Spain's Four Balearic Islands
14
Ribadesella
Beautiful town of Ribadesella, Spain
Ribadesella illustrates the unspoiled natural charm of Spain's northern coast, a treasure to behold and experience. Visitors can explore Cueva de Tito Bustillo, a UNESCO World Heritage Site, and learn about the long history of this fishing village. The stunning beaches of Santa Maria Beach and the Bay of Biscay are the perfect places to unwind while admiring the magnificent sunset, and these are only a few steps from Hotel Villa Rosario, a great place to stay for a beach vacation. Each unique feature of Ribadesella—from the weather to the fun things to do to the local cuisine—makes it one of the best Spanish beach towns for a relaxing getaway.
13
Tenerife
Alex Whitworth on
Unsplash
"">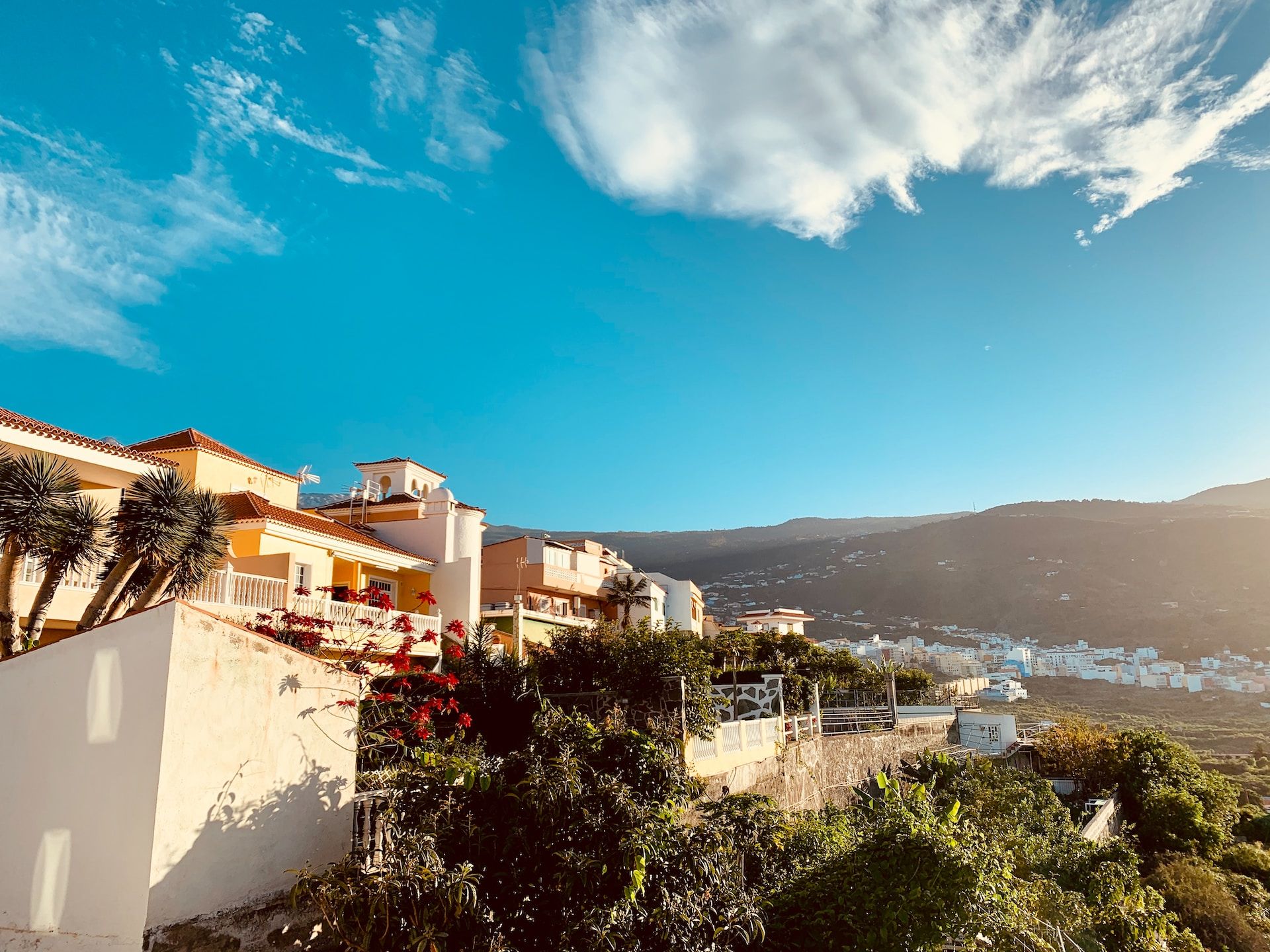 Picturesque white houses in Tenerife, Spain
Tenerife, the largest of the seven Canary Islands, is well-known for its volcanic beauty and diversity. The astronomical observatory atop Mount Teide's volcanic peak is a focal point for astrotourism. While activities ranging from nature walks, designer stores, excursions, a Carnaval celebration, museums and temples, contemporary art, and a thriving nightlife offer something for everyone. The island also has a plethora of resorts and hotels, such as the Escuela Santa Cruz, located in the heart of Santa Cruz, with warm hospitality and luxurious amenities, making Tenerife an ideal honeymoon getaway as well as a family vacation destination.
12
Sitges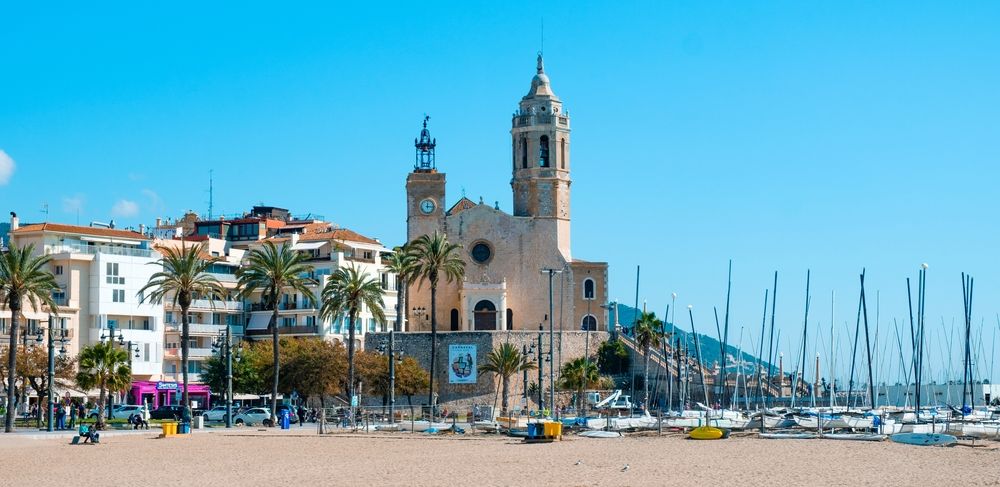 Beautiful town of Sitges, Spain
Sitges, one of the most internationally renowned beach towns in Spain for its Sitgestiu Cultural Festival, an international film festival, the Carnaval de Sitges, and a gay pride extravaganza, entices artists with a thriving cultural scene. Between the Garraf Massif mountains and the Mediterranean Sea, it has many beautiful beaches, magnificent historical sites, and wonderful museums, like the Maricel Museum and Romantic Museum, which are close to the Hotel Sabàtic, Sitges, Autograph Collection. The cuisine in Sitges is also worth a try, as is the eclectic nightlife.
11
Vigo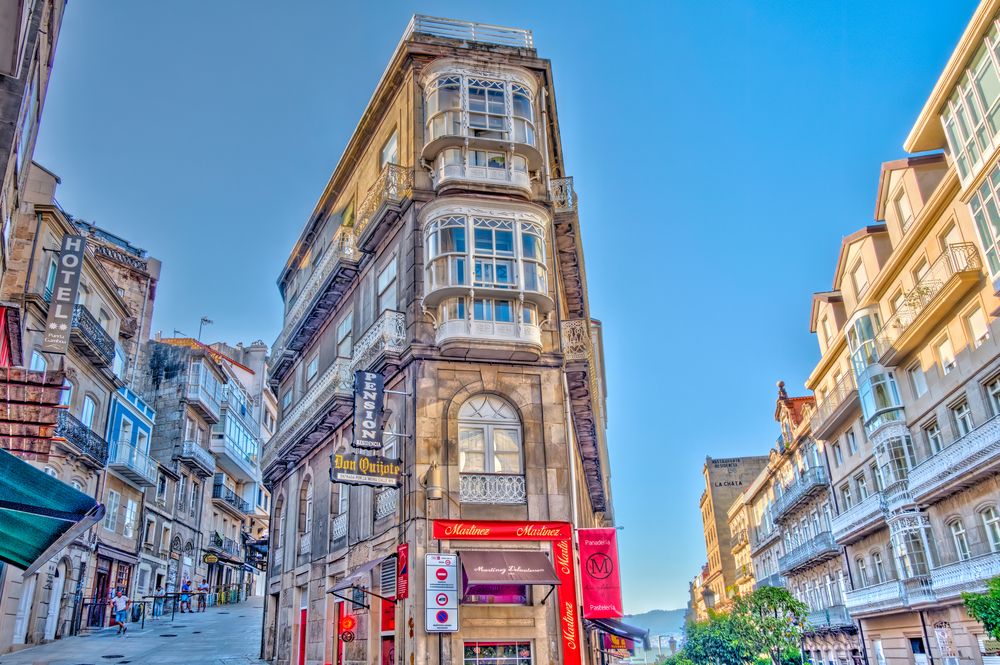 Colorful town of Vigo, Spain
Vigo is known for its rich heritage, unique culture, art scene, fishing industry, and some of the country's best seafood. A must-stop for visitors is Monte do Facho, offering panoramic views of villages and surrounding regions. It also houses some of the best beaches in Spain, including Samil Beach and Praia do Tombo do Gato, which are just a few minutes walk away from the famous Hotel Attica21 Vigo. This town is an excellent place to see a variety of birds, including gulls, petrels, pelicans, and raptors, as well as aquatic animals such as dolphins and whales.
10
Malaga
Malaga town in Spain
Home to Pablo Picasso, Málaga is a cultural and artistic hotspot featuring fine museums and theaters, such as the legendary artist museum and the Cervantes Theater, exposing ballets and flamenco plays. Art lovers will enjoy visiting interesting fine museums and galleries close to the NH Málaga Hotel, while others will admire the natural landscapes and delve into the gardens and rocky canyons. Tourists visit popular Spanish beaches, next such as La Malagueta, which is ideal for a refreshing dip, followed by a mouthwatering meal at one of the many beachfront restaurants cooking food in front of guests.
Related: A Guide To Barcelona's Most Delicious Delicacies (That You Can Find At Local Markets
9
Ibiza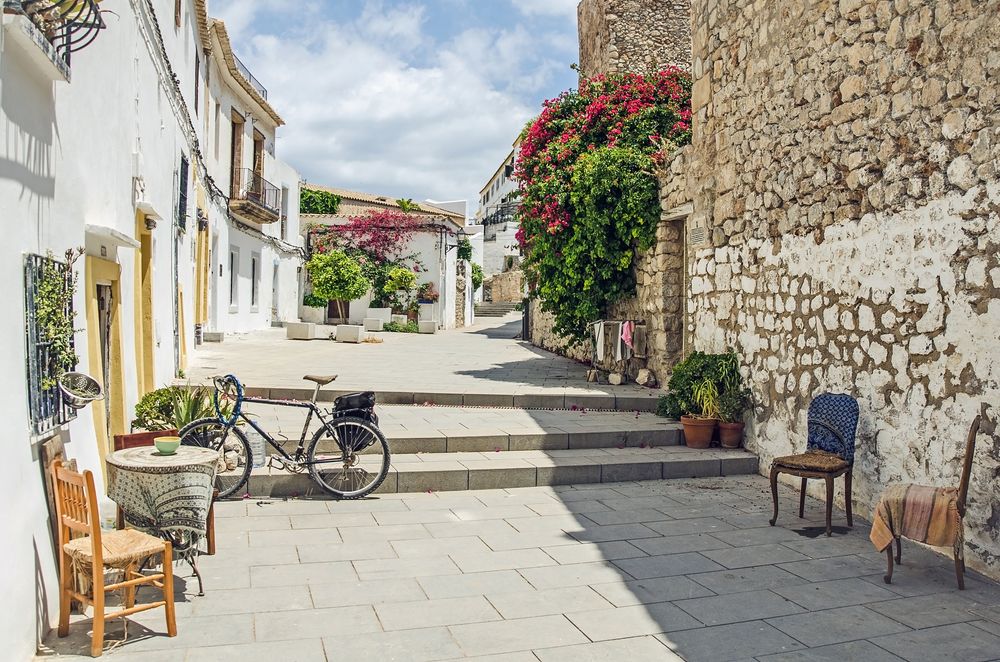 Street in the old town of Ibiza, Spain
Ibiza is mostly famous for its lively night scenes, 24-hour party places, high-end restaurants, numerous bars in the Old Town, and trendy Marina Botafoch. However, there's much more to discover in the Balearic capital. People visit some popular sites, such as the Dalt Vila, a medieval old town settled on a cliff and overlooking views of the Mediterranean Sea. There are also very comfortable central hotels in Ibiza town, such as the Montesol Experimental Ibiza, which is very convenient for accessing the nearby attractions. Visitors also tour the world's best-preserved necropolis, named Puig des Molins, which served as the Ibiza cemetery.
8
Marbella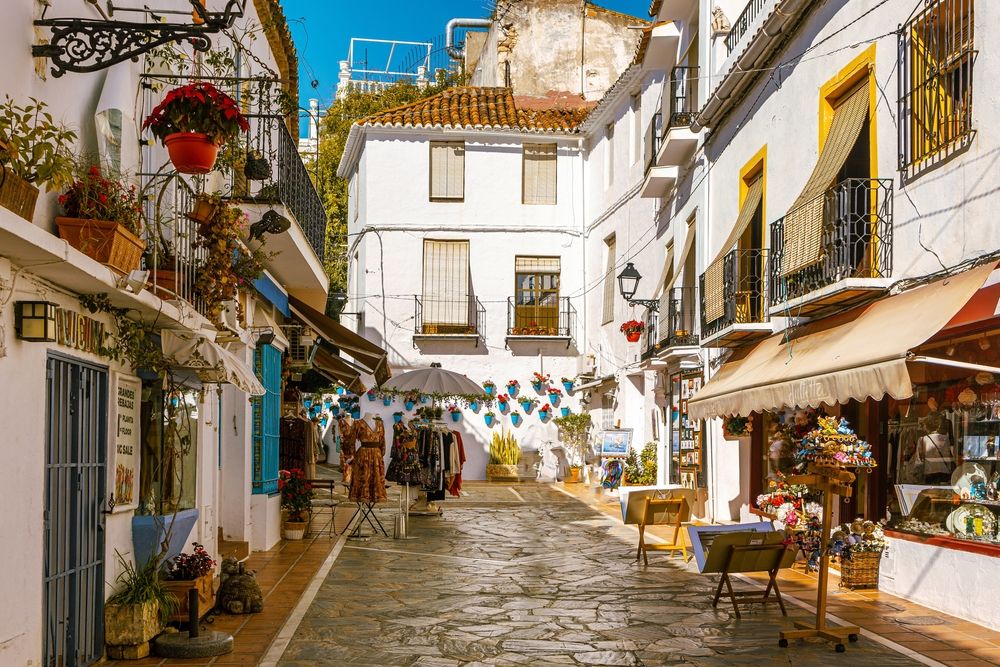 Street view of Marbella Old Town, Spain
Marbella is Europe's major aristocracy destination, a glamor town famous for its high-end yachts and luxurious cars. Andalusia's Costa del Sol has a lot of impressive attractions, numerous Michelin-starred restaurants, fulfilling dining experiences, and amazing beaches. People can enjoy a stay at Vincci Selección Estrella del Mar Hotel, which is a 5-minute drive from two beautiful beaches, Calahonda Beach and Cabopino Beach. The famous Old Town features the Plaza de Los Naranjos, a square named after its outlined orange trees. People discover Salvador Dalí sculptures in Avenida del Mar and followed by a promenade to the San Pedro de Alcántara town.
7
Cadaqués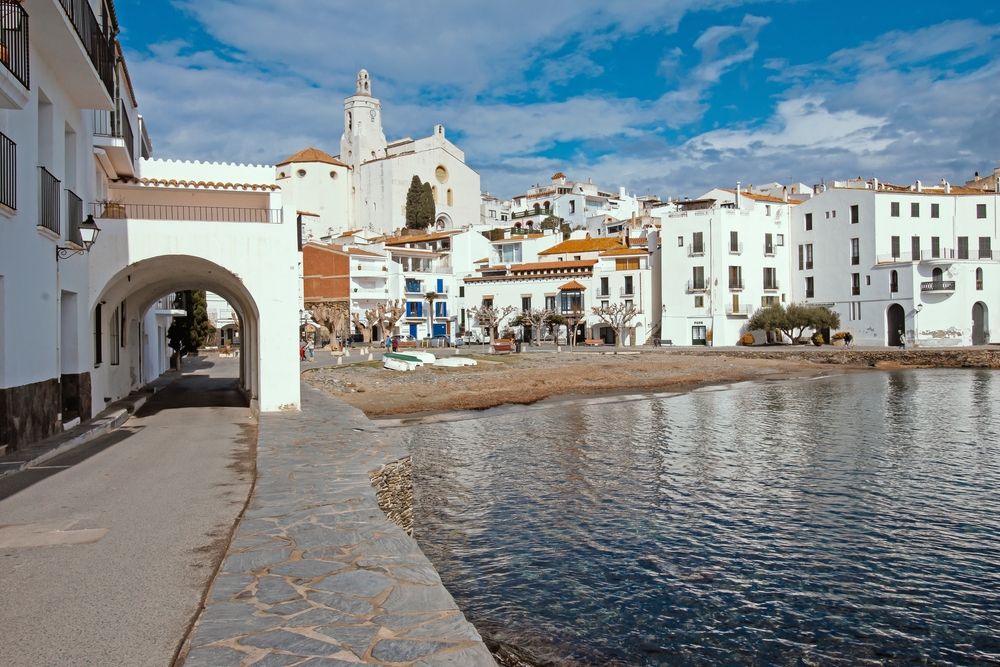 Old town Cadaqués and church Santa Maria de Cadaqués, Spain
The beautiful Cadaqués is a Mediterranean village located on the Costa Brava, the home and muse of Salvador Dalí and his wife. The glamorous town offers a vibrant ambiance, wild nature, rich culture, and crystal waters, which is perfect for people to relax, eat, and get lost. One can stay at Hotel Octavia, located in the heart of Cadaques, steps away from Cadaques Beach and Esglesia de Santa Maria. Tourists also visit the popular Casa Salvador Dalí, where the artist lived for 50 years. The town's radiant sunlight and sparkling blue seas also influenced other artists like Picasso, Matisse, and Magritte.
6
Nerja
White color houses in Nerja, Spain
Nerja is a splendid municipality on the Costa del Sol that has rich history and heritage. Tourists visit the popular prehistoric limestone caves believed to lead all the way to Grenada. With a stay at Marinas de Nerja Beach & Spa in Nerja, one will be on the beach, steps from El Playazo Beach. One cave serves for regular concerts because it forms a natural amphitheater. Other attractions include the Iglesias El Salvador church, built in the 15th century, featuring Moorish architecture, and the Balcón de Europa, a picturesque sea view once used to scope out invaders and pirates.
5
San Sebastián
Old Town, San Sebastián, Spain
If one is looking for a chill vacation spot featuring splendid golden sand beaches, numerous Michelin-starred restaurants, and breathtaking views, San Sebastián is where they should head. It is home to Europe's best urban beaches, such as La Concha and Zurriola Beach, overlooking green mountains and the best places for surfers. With a stay at Axel Hotel San Sebastián, one will be within a 10-minute walk of Concha Promenade and Concha Beach. San Sebastien is Spain's culinary capital with clubs where people assemble to cook, socialize and drink. It is also recommended to try local specialties like txokos and delicious delicacies such as the creamy Basque cheesecake.
4
Palma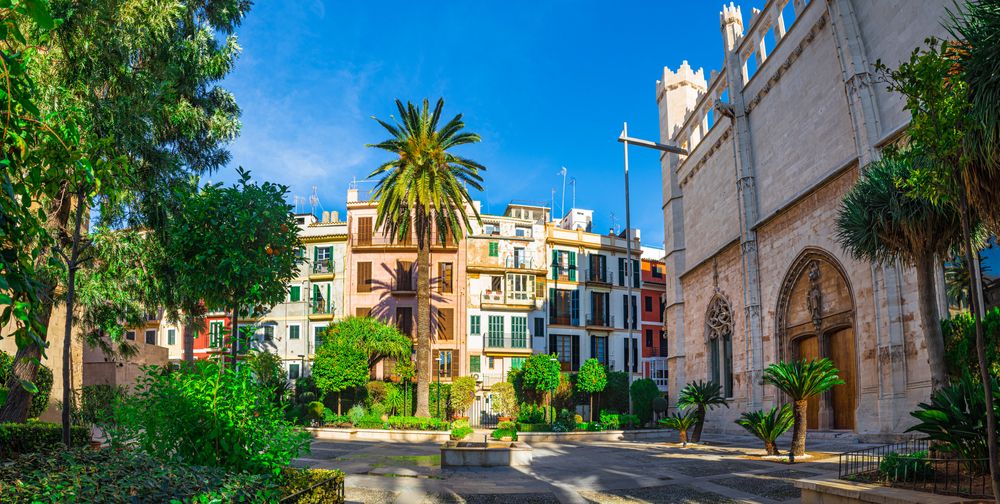 Old Town, Palma, Spain
Palma, the capital of Mallorca, is the largest of Spain's Balearic Islands. One can soak in the history of this strategic island, famous for its beautiful monuments, the Santa María Gothic cathedral, and the Almudaina Moorish-style Arab fortress, which is now a royal residence. Palma is also famous for being the starting point leading to stunning beaches filled with sand and surf, such as Cala Mayor Beach, which is only a 5-minute drive from the beautiful Catalonia Majorica hotel.
3
Cádiz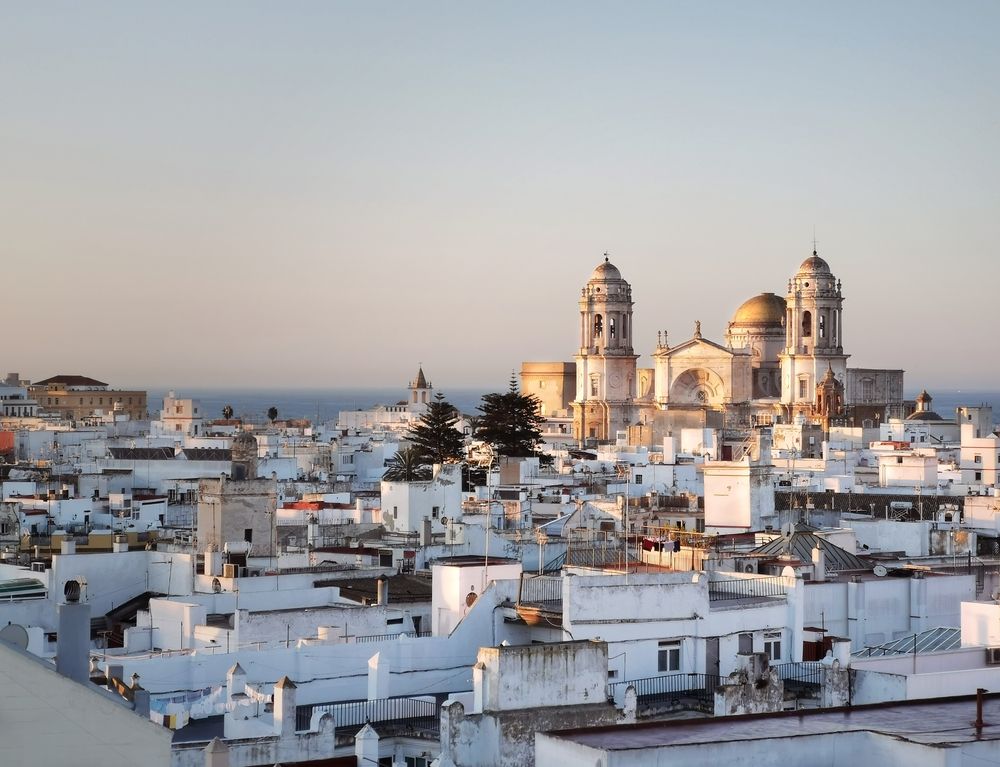 Cádiz Town, Spain
Cádiz has a unique and beautiful geographical location. The oldest city of Spain sits on a tiny land in the Southwest of Spain and overlooks the Atlantic Ocean.
It has many watchtowers, including the Torre Tavira, which was used for spotting ships and is domed by the Cádiz baroque and neoclassical Cathedral. Cádiz is very authentic and has traditional Andalusian charm. One can explore the old fishing neighborhood and admire unusual rubber trees around the island. There are also unique places to stay at, such as Occidental Cadiz, the perfect hotel for a holiday with a partner or family and a convenient place for business trips.
Related: Top 10 Things To Do In Mallorca: The Crown Jewel Balearic Islands Of Spain
2
Barcelona
Aleksandar Pasaric on Pexels "">
Aerial view of Barcelona, Spain 
Barcelona, the capital of Catalonia, is famous for its architecture and art. It is also popular for its rich shopping, club parties, dreamy vibes, narrow streets, and steamy seafood paella. Barcelona features many beautiful beaches. The oldest and most crowded are Sant Sebastià and playa de la Barceloneta, which are close to the One Barcelona Gl hotel and are known for their sandy beaches, night scenes, and the best place to surf and sunbathe.
1
Alicante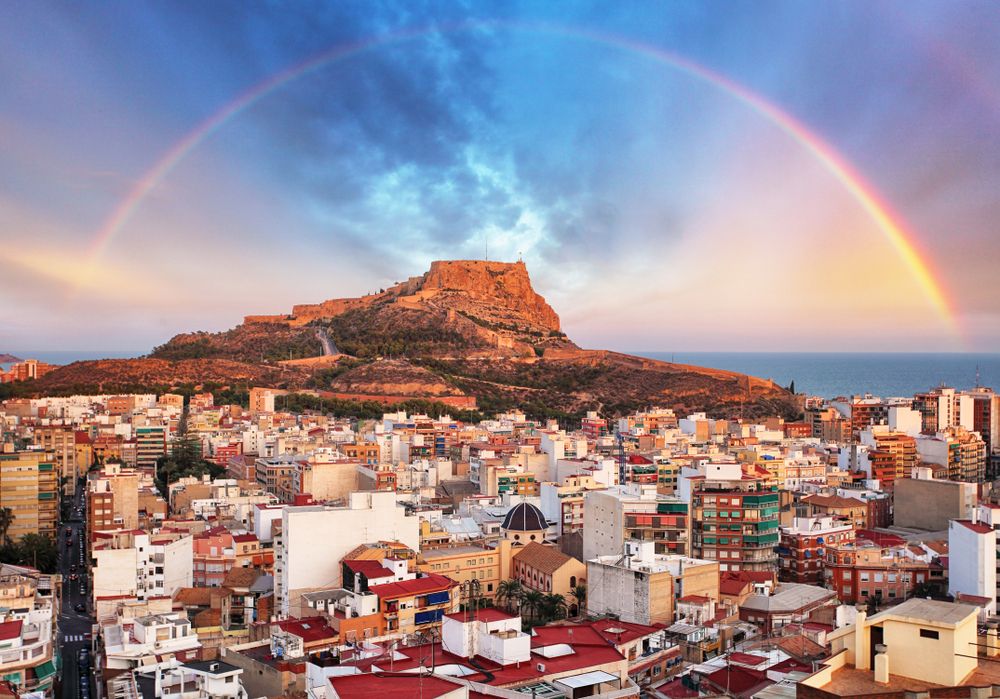 Evening panorama of Alicante, Spain
Famous for its best beach resorts and restaurants, Alicante is the ideal destination for beach vacations, bachelorette parties, and family city breaks. Located in Spain's southeastern Costa Blanca, this coastal town is very popular among tourists. With a stay at Hotel Hospes Amerigo, one will be centrally located in Alicante and a 4-minute walk from the Harbour and 14 minutes by foot from the famous Castle of Santa Barbara. Visitors walk down La Explanada de España, the promenade that is parallel to the port, lined with palm trees and rows.