Going to a cabin retreat by oneself or as a group might be the perfect way to enjoy nature firsthand without having to get rid of the comfort of a house. Allegany State Park is one of the most beautiful state parks in the New York state area, filled with stunning landscapes and rewarding hiking trails that range in difficulty and length for all levels of experience. As such, it's also one of the best state parks in New York for hiking, providing city dwellers in need of a nature retreat with some truly magnificent trails.
For those who want an extended stay, the park is also one of the best New York state parks with cabins for rent, each offering a quiet retreat away from all the noise in the big city. And, if visiting during winter, the surrounding mountains become perfect slopes for skiing and snowboarding.
Related:8 Best Cabin Rentals In The Ozarks
Reflecting water at a lake in Allegany State Park, New York, USA
Nestled in a dense pine forest, Fern Hill Cabin offers a peaceful view of the woods from its ample deck, a huge bonfire area for late-night gatherings and roasting marshmallows, as well as enough space for 7 people to stay at a time. As for nearby sites and attractions, the cabin is only 6.5 miles away from Snow Pine Village and 7.3 miles from the Sky High Aerial Adventure Park. The cabin is not directly situated inside the Allegany State Park area but rather in Great Valley, serving as an awesome gateway to one of the many natural wonders in New York.
Amenities:
Heater, Washer and dryer, Internet, Deck, 3 bedrooms, 1 bathroom, Outdoor play area

Cost:
$150 per night
Shane Smithrand on
Unsplash
"">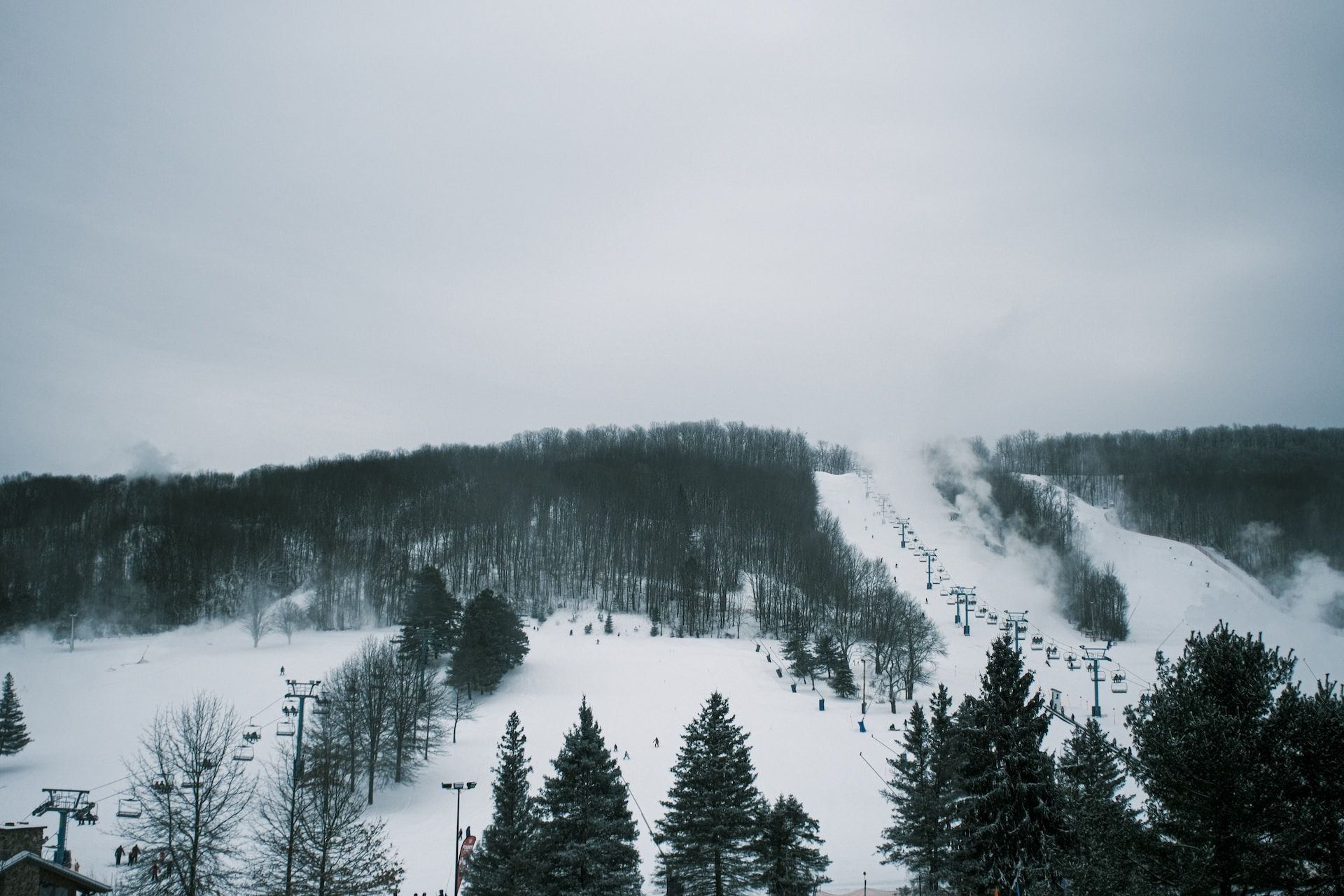 Holiday Valley Road, Ellicottville, New York
Just 4 miles away from the fantastic Holiday Valley, a spot featuring some of the best ski slopes in the state of New York, this site serves as a wonderful resting place just outside Ellicottville. It's perfect for small families and groups wanting to have a great rental cabin by Allegany State Park to rest after a long day filled with activities along the wooded areas and lakes available to visitors.
Amenities:
Heater, Air conditioning, Internet, Fireplace, Hot tub, 2 bedrooms, 1 1/2 bathrooms

Cost:
$198 per night
Kinzua Sky Walk, Allegany National Forest, New York
Nestled deep within the Allegany State Forest, the Peace Inn Kinzua is exactly what its name promises: a peaceful and completely natural retreat with enough commodities to grant a comfortable stay while being surrounded by the marvelous beauty of the natural side of New York. The property counts 1.3 acres and offers a true sense of freedom for guests to enjoy as they create unforgettable memories.
Amenities:
Internet, Satellite and cable TV, Heater, Fireplace, 2 bedrooms, 2 bathrooms

Cost:
$320 per night
Related:Discover The Natural Beauty: 10 Best New York State Parks With Waterfalls
Tracy Immordino on
Dreamstime
n "">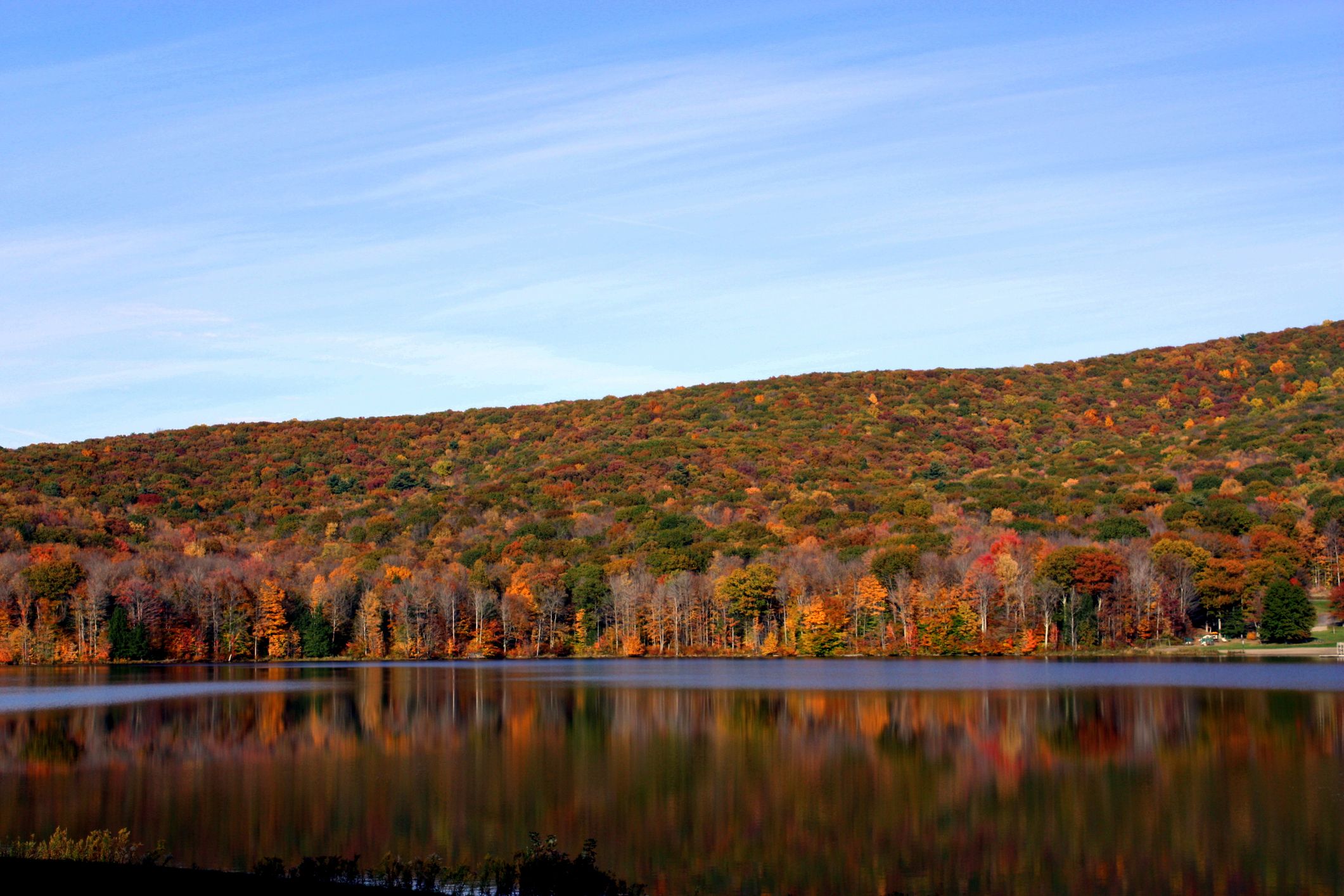 Enchanting Fall Foliage Reflecting off a Lake in Allegany State Park, New York
Found right at the end of a dead-end road, the Pumpkin Hollow Inn is a cozy rental cabin that sits on a grand total of 8 acres of land, meaning that guests will have a whole slice of wooded paradise for themselves. The cabin is also only 6 miles away from Birch Run Country Club, which offers a total of 9 holes for golfers to get a swift par in between camping days. Indeed, this tranquil and scenic spot proves why Allegany is one of New York's best state parks for camping.
Amenities:
Internet, Fireplace, Air conditioning, Heater, Satellite and cable TV, 2 bedrooms for up to 6 people, 1 bathroom

Cost:
$193 per night
The Pumpkin Hollow Inn is not only open for humans, but some pet species are also welcome to join the adventure.
Pigeon Falls in The Allegheny National Forest near Marienville Pennsylvania
Complete with an outdoor grill and a roofed deck, this rustic cabin located just on the northern side of the Pennsylvania border is a great place to relax after a busy day exploring Allegany State Park and the other popular state parks in Pennsylvania and New York. The cabin's decor is every woodland lover's dream, showcasing themed bedsheets and shower curtains to go along with the whole wooden cabin vibe.
Amenities:
TV, Fireplace, Lounging area, Deck, 3 bedrooms for up to 10 people, 2 bathrooms

Cost:
$157 per night
Andre Carrotflower,
CC BY-SA 4.0
, via Wikimedia Commons"">
Pretty interior view of Bova Cottages, Allegany State Park, United States
Sporting a simple decorating design, the Parallel-Bova-Cain Hollow Cottages are cozy little cabins in the Quaker area of Allegany State Park that are made to serve as resting spots without too many amenities, just the necessary to wind down, spend the night, and shelter from the elements.
Amenities:
Heating, Grill, Fire pit, 1 bedroom, 1 bathroom

Cost:
$175 per night
During peak seasons, they have the policy of only letting people stay if they book for at least one whole week.
Zack Frank / Shutterstock"">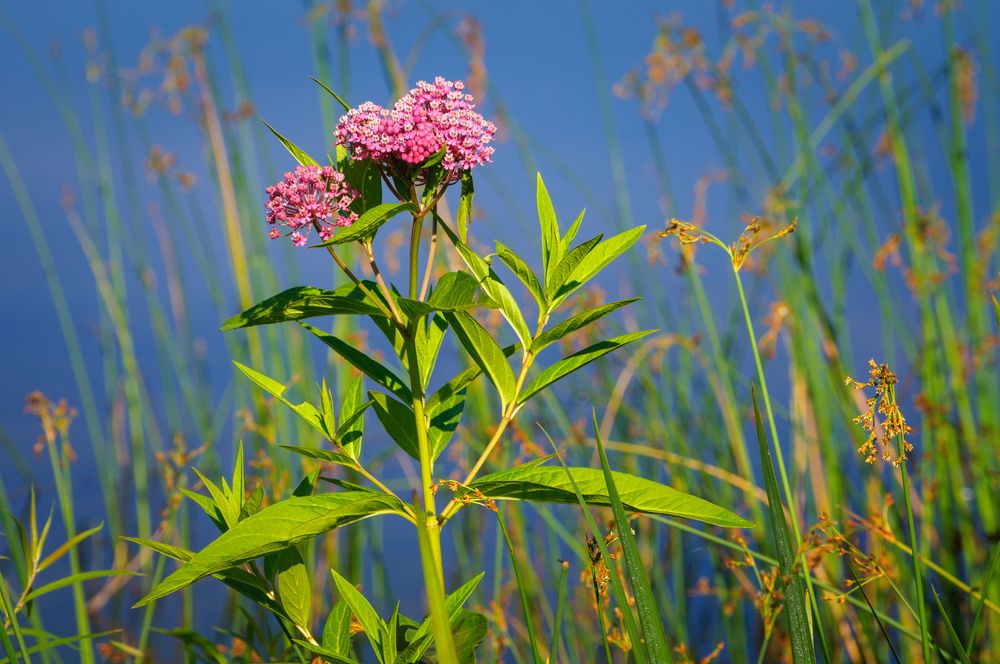 Flowers by a lake in Allegany State Park, New York, USA
With an amazing view and direct access to the gorgeous Cuba Lake, this 1920s cottage mixes charm from the past with modern-age comfort and plenty of water-based activities that make the most out of being only a few feet away from the lake. The cabin's interior is both cozy and spacious, with a capacity for up to 7 people in the 4 total bedrooms. It's also rather close to several shops and restaurants in the towns of Cuba and Ellicottville.
Amenities:
Internet, Washer and dryer, Fireplace, Living room, 4 bedrooms, 1 bathroom

Cost:
$243 per night
Related: 9 Best Cabin Rentals You Can Book In Letchworth State Park
Benjamin D. Esham / Wikimedia Commons,
CC BY-SA 4.0
, via Wikimedia Commons"">
Stunning View of Sugarbush cabins at Allegany State Park
For those who plan to spend most of their time outdoors and sleep under the starry night, Sugarbush Cabins serve as functional resting spots for anyone planning a getaway to the wild side of New York. Besides being able to house up to 6 people, the properties count with pet-friendly policies, and 2 furry friends can also join in on the adventure (as long as they have the needed vaccines and know how to behave indoors).
Amenities:
1 bedroom, 1 bathroom, Open porch, Gas heating, Pet friendly

Cost:
$80.5 per night
Tommy Bond on
Unsplash
"">
Flowering trees in Allegany State Park, New York
With a perfect mix between commodity and amplitude, this chalet with an amazing view towards the mountains has the availability to house up to 12 people at a time when fully equipped, making it great for large families and group vacations to a relaxing natural setting out in the woods. The property counts with all sorts of appliances to maintain the ease of everyday life while being able to fully enjoy the environment that surrounds it.
Amenities:
Free Wi-Fi, Washer and dryer, Hot tub, 3 bedrooms, 3 bathrooms

Cost:
$350 per night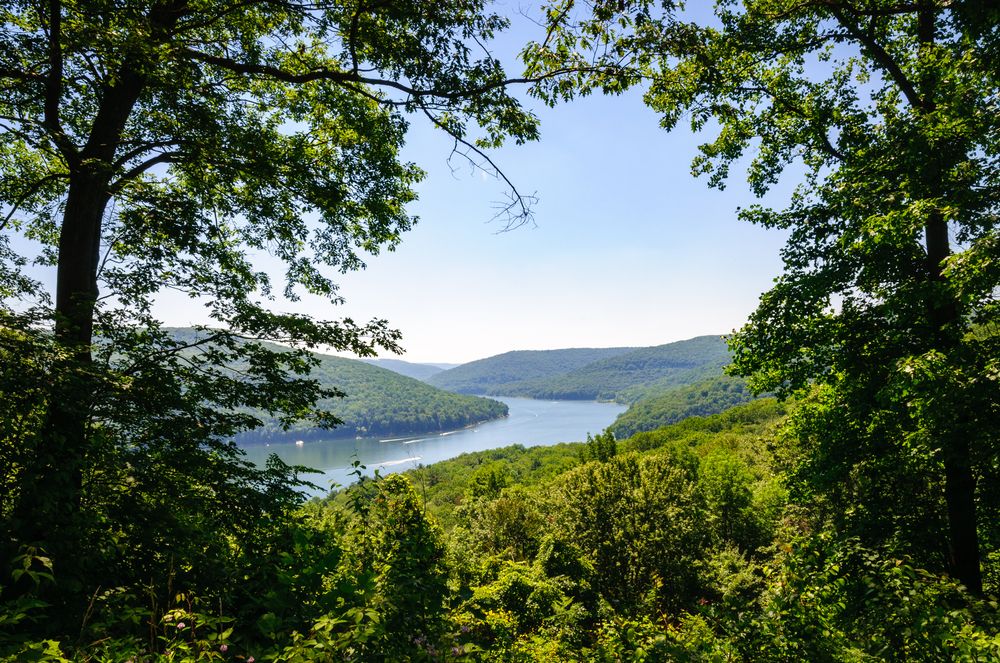 An example of the scenic views of lakes and the lush tree canopy that visitors can see when they hike in Allegany State Park, New York, USA
With a higher price than the other cabins on the list, this cozy Allegany State Park log cabin, in the middle of the wilderness and right in front of a bifurcation of the Great Valley Creek, grants its guest a luxurious and comfortable way of experiencing this beautiful land.
The property is also fully equipped with many activities to pass the time, both inside and outside. Guests can make use of the lake for several water sports, and there's a closet filled to the brim with board games for when the weather doesn't allow going out. It's also less than a mile away from Ellicottville and has many attractions nearby to break from being cabin-bound.
Amenities:
Free Wi-Fi, Kitchen appliances, Heating, Air conditioning, Pet friendly, Fireplace, Smart TV, Washing machine, Office space, 4 bedrooms, 4 bathrooms

Cost:
$522 per night
Additional New York vacation idea: travelers who love Allegany State Park camping and cabins will find similar peace and tranquility in the best state parks near Syracuse for camping, too.