When in Sedona, do as the Sedonans do. Explore the abundant nature, enjoy the comfortable weather, admire the vibrant art, and soak in the spirited, calming vibes. But how many days are needed to see the best of Sedona? Some would say a couple of days, while others would say a week at least. The desert town is known for its unparalleled energy, and tourists flock to the hot spot to absorb what they can of the creative wonderland, no matter how much time they have to spend here. However, when it comes to food in Sedona, the locals laud the city for having amazing, one-of-a-kind restaurants, so that's something to remember when drafting plans to visit this top Arizona city.
Everyone has to eat, and in a place like Sedona, there are bound to be dishes as delicious as the scenery. The culinary creations echo the town's dedication to its rich, diverse culture, and eating one's way through town is one of the best reasons to visit Sedona. These eateries are guaranteed to have guests feeling like they're in on a secret as they savor every last bite of local flavor. Sedona is a great place to visit, and for those on a budget, there are also plenty of free things to do in Sedona (and if food is on the agenda, there are many affordable spots to grab grub, too). So, whether one has a ton of money or just a few bucks to spend on a meal, this city doesn't discriminate against its hungry guests and residents; here are some of the best local places to eat in Sedona that will leave stomachs satisfied.
UPDATE: 2023/05/01 19:41 EST BY NOAH STAATS
Local Hotspots: There Are Even More Top Sedona Restaurants To Eat At!
This article has been refreshed with two new locations for where to eat in Sedona, along with tips for a superb Arizona vacation. From upscale to casual to something in between: eat like a local in Sedona, Arizona!
14
Cowboy Club Grille
Cathedral Rock at sunset in Sedona, Arizona
So, where do locals eat in Sedona? One of the restaurants in Sedona loved by locals is Cowboy Club Grille. Described as a casual steakhouse, people can enjoy a one-of-a-kind BBQ and Southwestern cuisine while in Sedona. For anyone wanting meat, this is the spot to be.
It might be fun to book a dinner here, as it's rated highly for evening meals, although tourists can visit Cowboy Club Grille anytime after 11 AM until 9 PM. One thing to mention is that this restaurant also features healthy food and vegetarian options: so there will be something for everybody.
Address: 241 N State Rte 89A, Sedona, AZ 86336
What to try: Ribeye, Salmon, Cheese Burger, Craft Cocktails
Related: Sedona To The Grand Canyon: Why It's One Of The Most Scenic Southwest Drives
13
Mariposa Latin Inspired Grill
Beautiful view of Sedona Town, Arizona
Another one of the best restaurants Sedona locals tend to appreciate is Mariposa Latin Inspired Grill. Here, visitors to Arizona can experience an intimate, higher-price dining option in Sedona and take in the sights of the nearby rock formations.
This is an upscale, South American-style restaurant, so this could be the best choice for those wanting a fancier meal. One of the standouts here is the panoramic Sedona views and the patio space, both of which continue to be key points in customer ratings. Mariposa is also known for its amazing service, all things to make for a memorable evening.
Address: 700 W Arizona 89a, Sedona, AZ 86336
What to try: Homemade Empanada, Yuca Fries, Diver Sea Scallops, Pulpo Parrilla
Mariposa may be the best idea for people wanting a fancier restaurant in Sedona. Known for its panoramic city views and friendly staff, tourists and locals can't go wrong here.
12
The Sundowner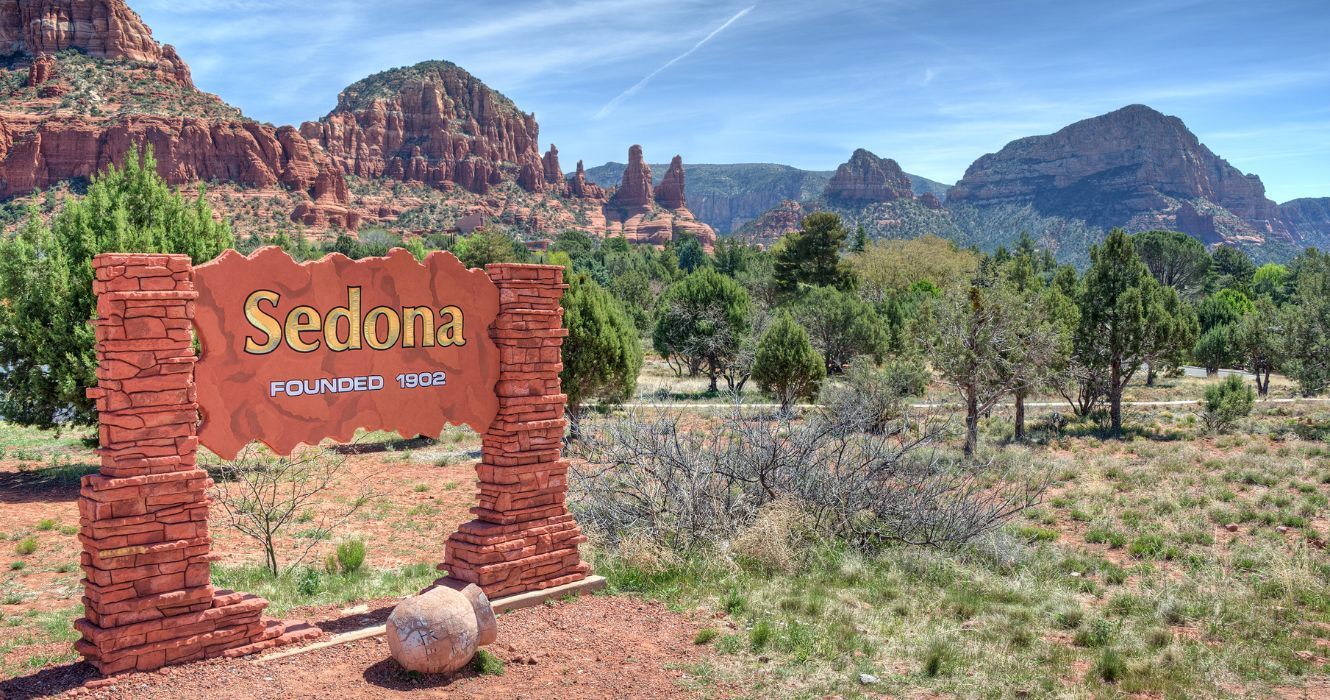 A sign of Sedona, a town in Arizona 
A great way to get a feel for a place is by visiting its most popular dive bar, which is undeniably one of the best things to do in Sedona, given that its food and bar culture is something to call home about. The Sundowner proudly presents itself as the only five-star dive bar in Sedona. The friendly locals bring the classic atmosphere to life, serving up delicious drinks and bar food classics with style.
Address: 37 Navajo Dr, West Sedona, AZ 86336, US
What to try: Breaded Chicken Sandwich with Fried Avocado, Corkscrew Shrimp, Hot Pastrami on Marbled Rye
11
Coffee Pot Restaurant
Martinlee58 |
Dreamstime.com
"">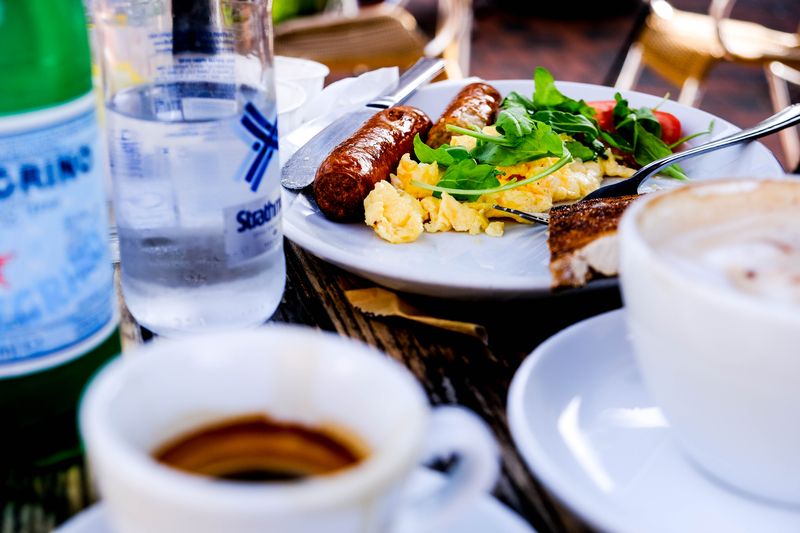 A plate of breakfast in Sedona 
Anyone who believes breakfast is the most important meal of the day needs to dine at the Coffee Pot Restaurant. This quaint spot is one of the best places to eat in Sedona when it comes to a hearty morning meal. The charming eatery brews up java with a view of stunning red rock formations from the outdoor patio. Diners will have no shortage of breakfast and lunch options to choose from, cooked lovingly by Sedona locals who know a thing or two about flavor.
Address: 2050 W State Rte 89A, Sedona, AZ 86336
What to try: Any of the 101 omelets on the menu, Huevos Rancheros, Belgian Waffles, Mexican Tuna Melt
10
Tamaliza
Daniel Arriola on
Unsplash
"">
Mexican food on a table
Tamaliza is the place to go for authentic, fresh Mexican cuisine, whether they're looking for a hearty dinner or mouthwatering lunch n Sedona. Owner and chef Claudia is dedicated to preparing healthy dishes with organic ingredients that leave her guests satisfied and energized, including several plant-based options. The restaurant itself is a feast for the eyes, filled with vibrant, playful decor throughout.
Address: 1155 W State Rte 89A, Sedona, AZ 86336
What to try: Gourmet Tamales Supremos, Burrito Enchilada Style, Handcrafted Vegan Horchata
Related: Mexican Food Is Super Vegetarian-Friendly, And You Won't Miss The Meat In These Dishes
9
SaltRock Kitchen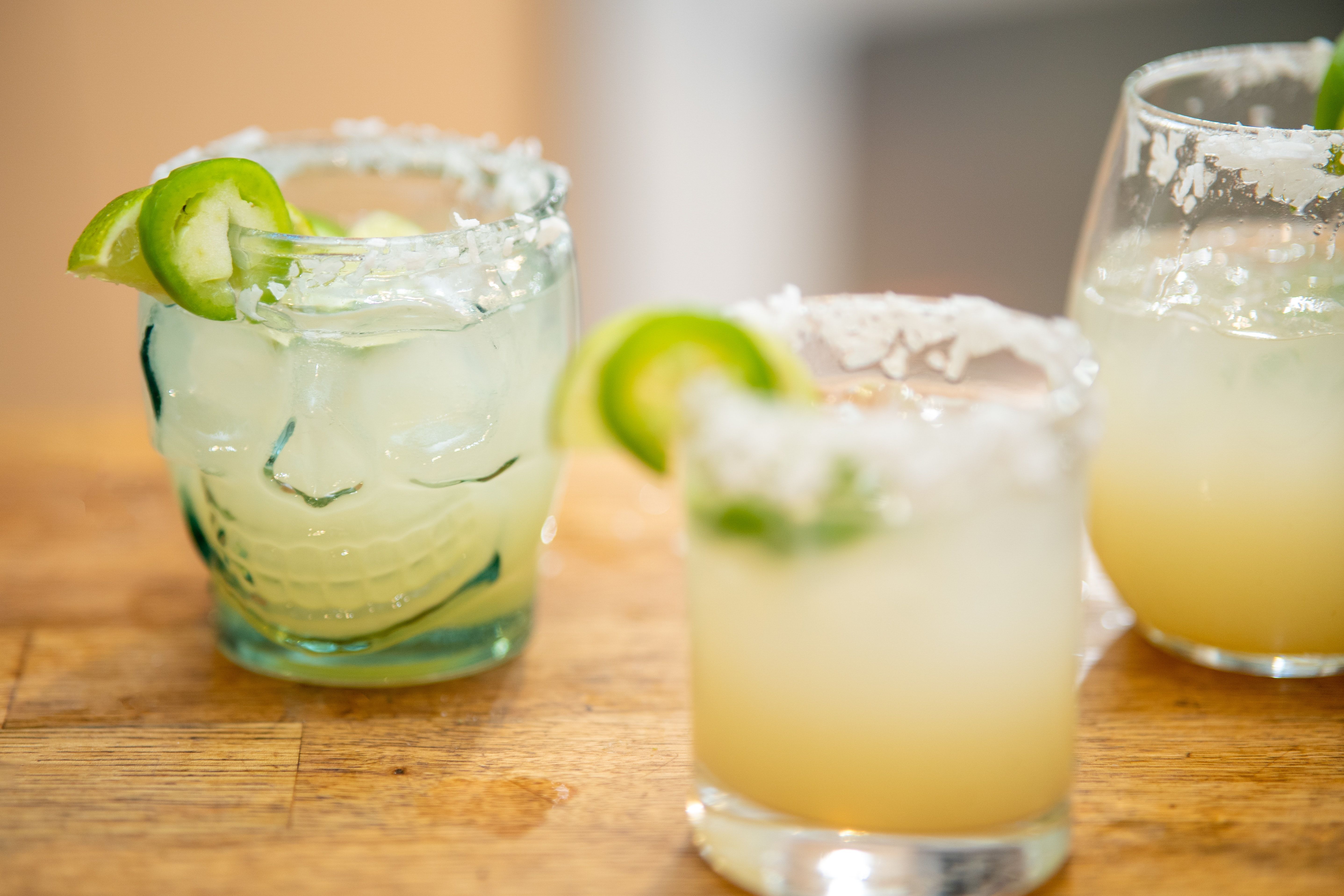 Delicious margaritas with salt on the rim.
Nothing beats a meal with a view, and guests can stay at SaltRock Kitchen for all three meals if they want to! The outdoor patio is gorgeous, equipped with spacious tables and comfortable yellow chairs to kick back in. The atmosphere welcomes diners to relax and enjoy creative Southwestern meals crafted by talented chefs.
Address: 100 Amara Ln #101, Sedona, AZ 86336
What to try: Pork Belly Tostada, Gulf of Mexico Shrimp, Sun Devil Margarita, Agave Flan
8
Creekside American Bistro
Photo by Anthony Melone on Unsplash"">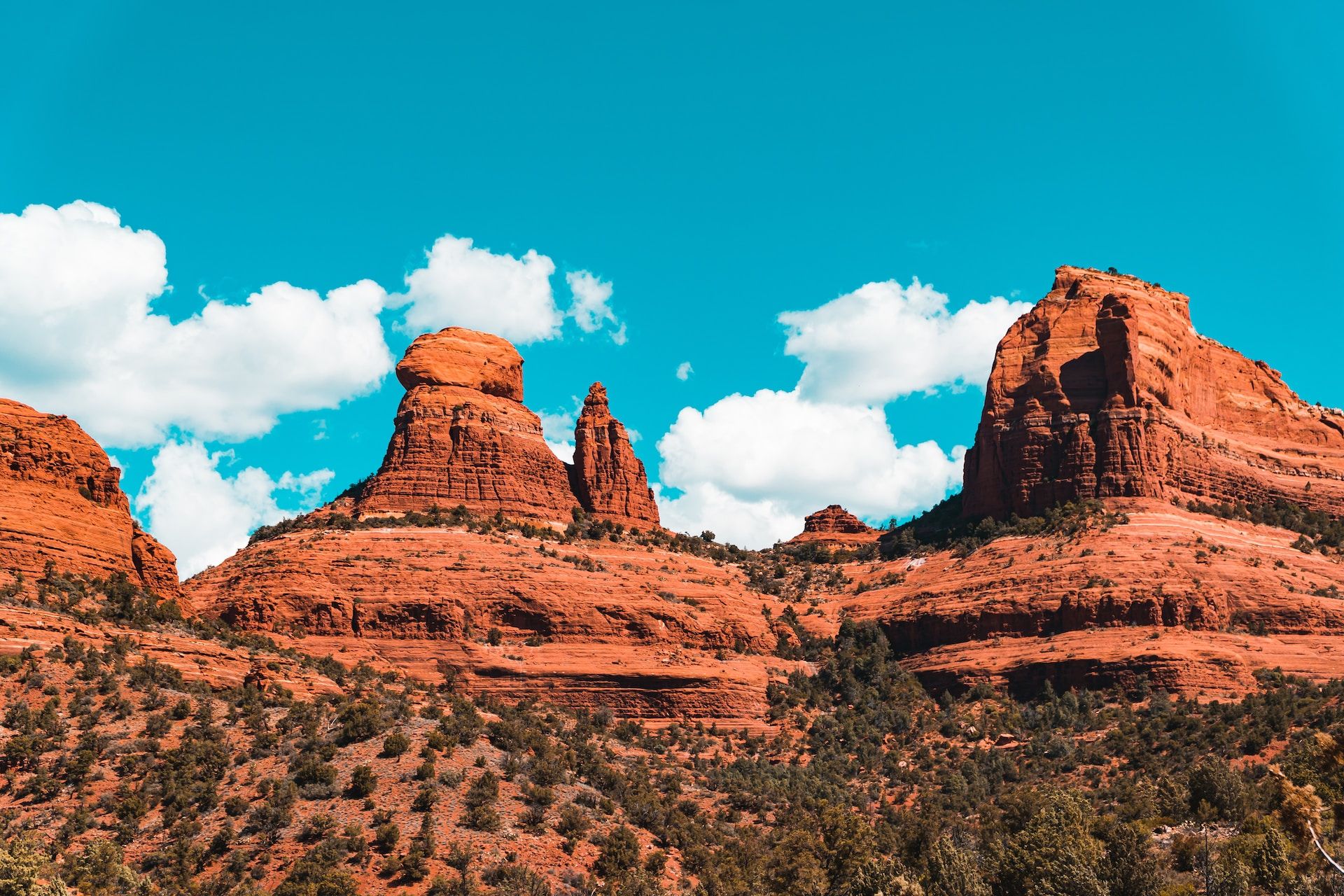 Brown rock formation in Sedona, Arizona
The chef and team at Creekside American Bistro elevate the flavors of traditional American favorites and present guests with a luxurious dining experience. This is one of the best restaurants in Sedona, not just for food but also scenery; it sits along picturesque Oak Creek with views of red rock to feed eyes hungry for nature as well as a delicious meal. Creekside also keeps canine friends in mind with a creative dog menu sure to receive two paws up.
Address: 251 AZ-179, Sedona, AZ 86336
What to try: Bruschetta Board, Normandy Brie Soup with Black Truffle, Lamb Chop Lollipops, Shrimp and Grits, Venison Stew (for the dogs!)
7
Tortas De Fuego
Chad Montano on
Unsplash
"">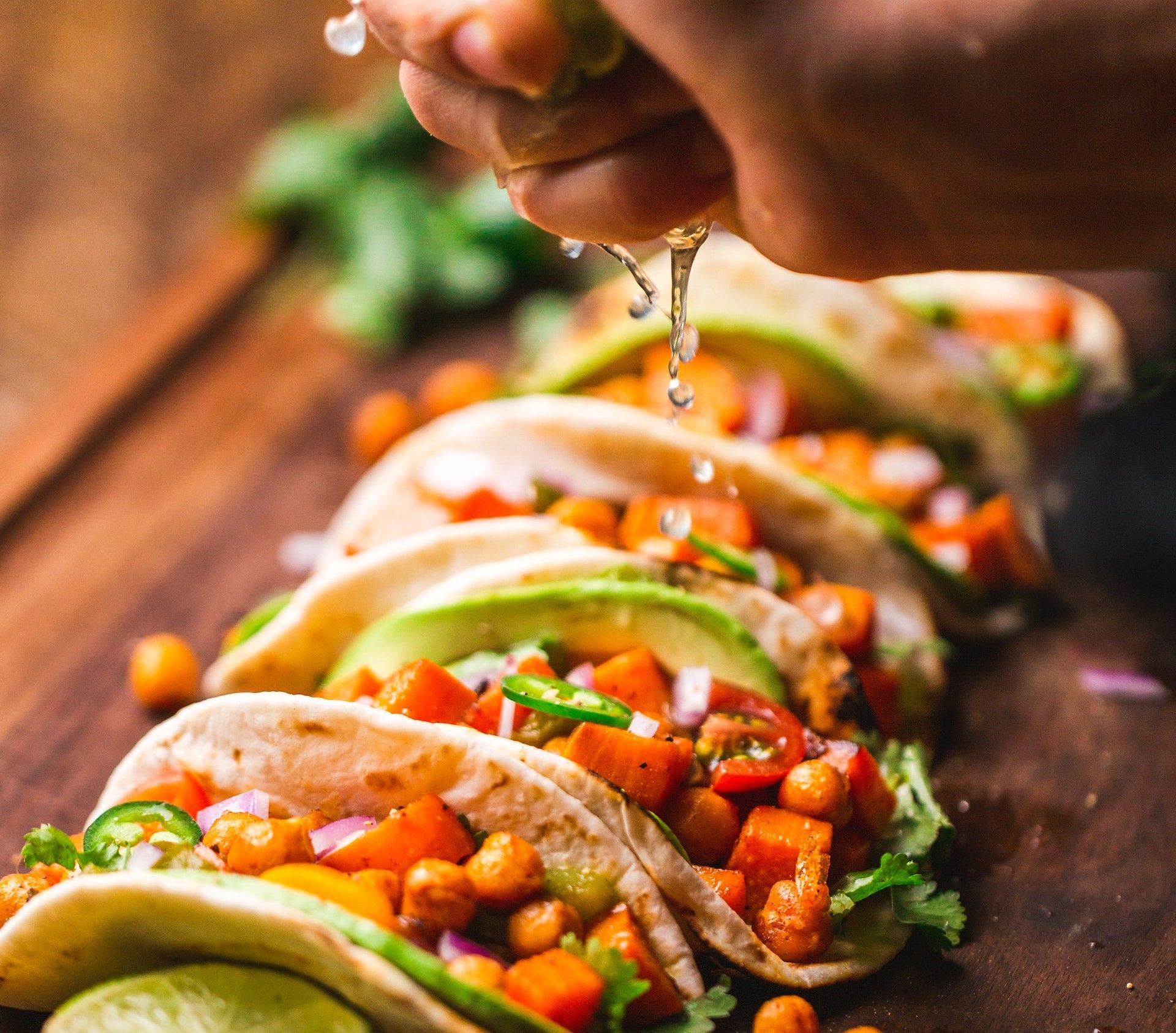 Mexican-inspired cuisine on table.
It seems more and more people are wising up to the fact that the most delicious food can often be found in some unexpected places. Locals love Tortas de Fuego, a Mexican restaurant attached to an auto body shop. The passionate owners are focused on flavor over frills, and diners will taste the intention in every bite.
Address: 1630 AZ-89A, Sedona, AZ 86336
What to try: Tostada de Ceviche, Nopalitos Salad Tostada, Hawayana Quesadilla, Tripas Tacos
Related: Believe It Or Not, These Gas Stations Have Food Worth Detouring For
6
The Hudson
Luis Santoyo on
Unsplash
"">
Fresh-off-the-grill barbecued meat 
Even with its upscale menu, The Hudson retains a friendly, unpretentious ambiance fueled by its passionate and creative team, whose only goal is to amaze diners with an award-winning experience. The menu is constantly changing as talented chefs craft unique and innovative new dishes, so be sure to ask about the specials. And don't forget to save room for dessert!
Address: 671 State Route 179, Suite D, Sedona, AZ 86336
What To Try: Whatever is on special, Chicken Pot Pie, Prickly Pear BBQ Baby Back Ribs, Deconstructed Banana Cream Pie
5
Dellepiane Sedona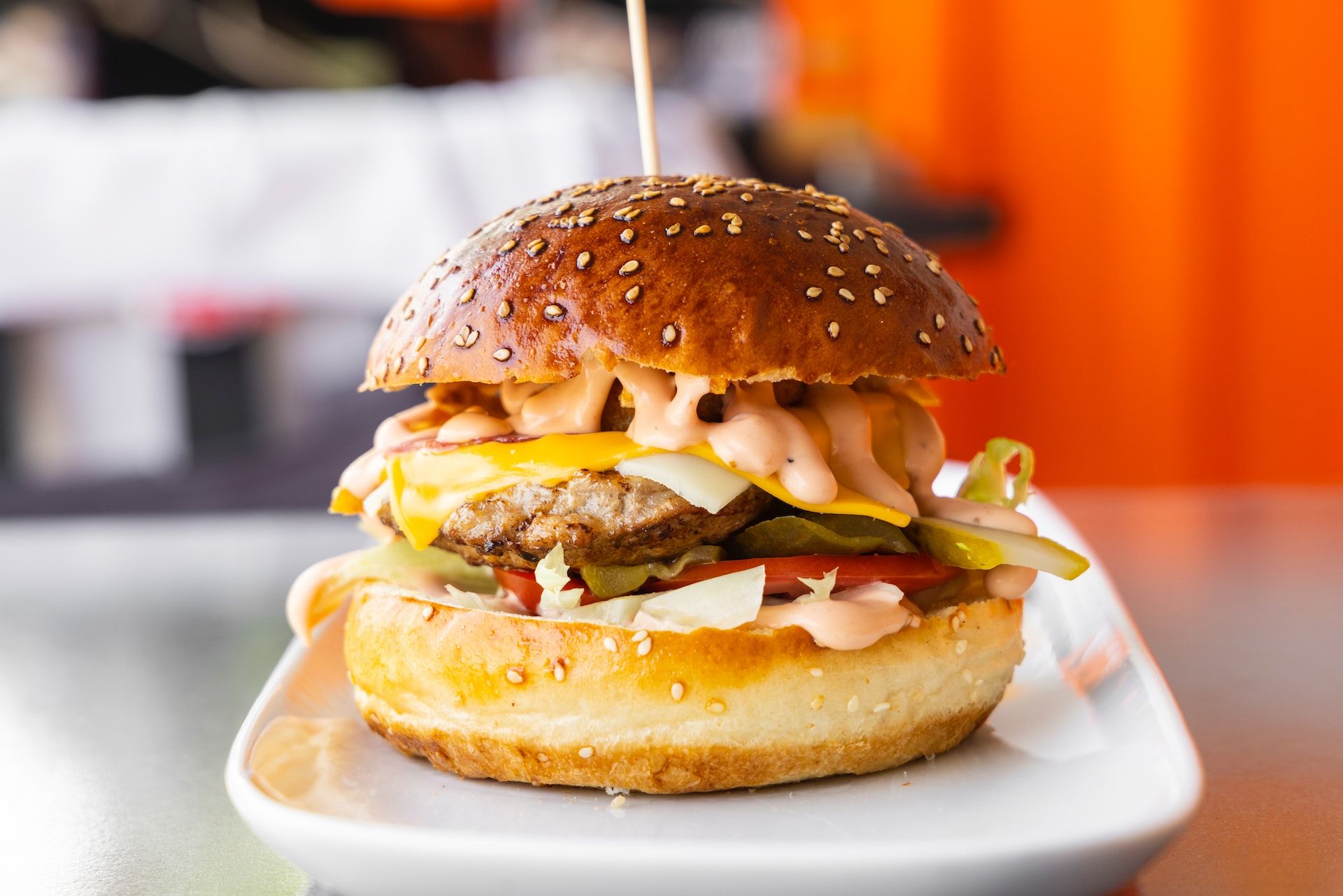 A fresh and tasty cheeseburger
Nothing hits like a perfectly cooked burger, and Dellepiane knows exactly how to satisfy the craving. The humble establishment boasts delicious burgers and other dishes, including plant-based options galore. There is something for everyone on the menu, and the friendly atmosphere will have diners feeling right at home.
Address: 671, 1 AZ-179 E Suite, Sedona, AZ 86336
What To Try: Dellaplane Burger, Vegan Colombian Fried Chicken, Cubano Sandwich, Brownie Empanada
4
Elote Café
Mexican food mix with Sombrero
With a name like Elote, one thing's for sure: the place knows how to dress its corn. The Mexican-Southwestern fusion spot puts together some delicious dishes packed with bold flavors. The restaurant is also located in a particularly scenic area, with views of the colorful red rock formations adding an extra element to savor.
Address: 350 Jordan Rd, Sedona, AZ 86336
What To Try: Elote (of course), Goat Cheese Balls, Buffalo Mole Poblano, Agave Ice Cream
3
Sound Bites Grill
Via: Unsplash"">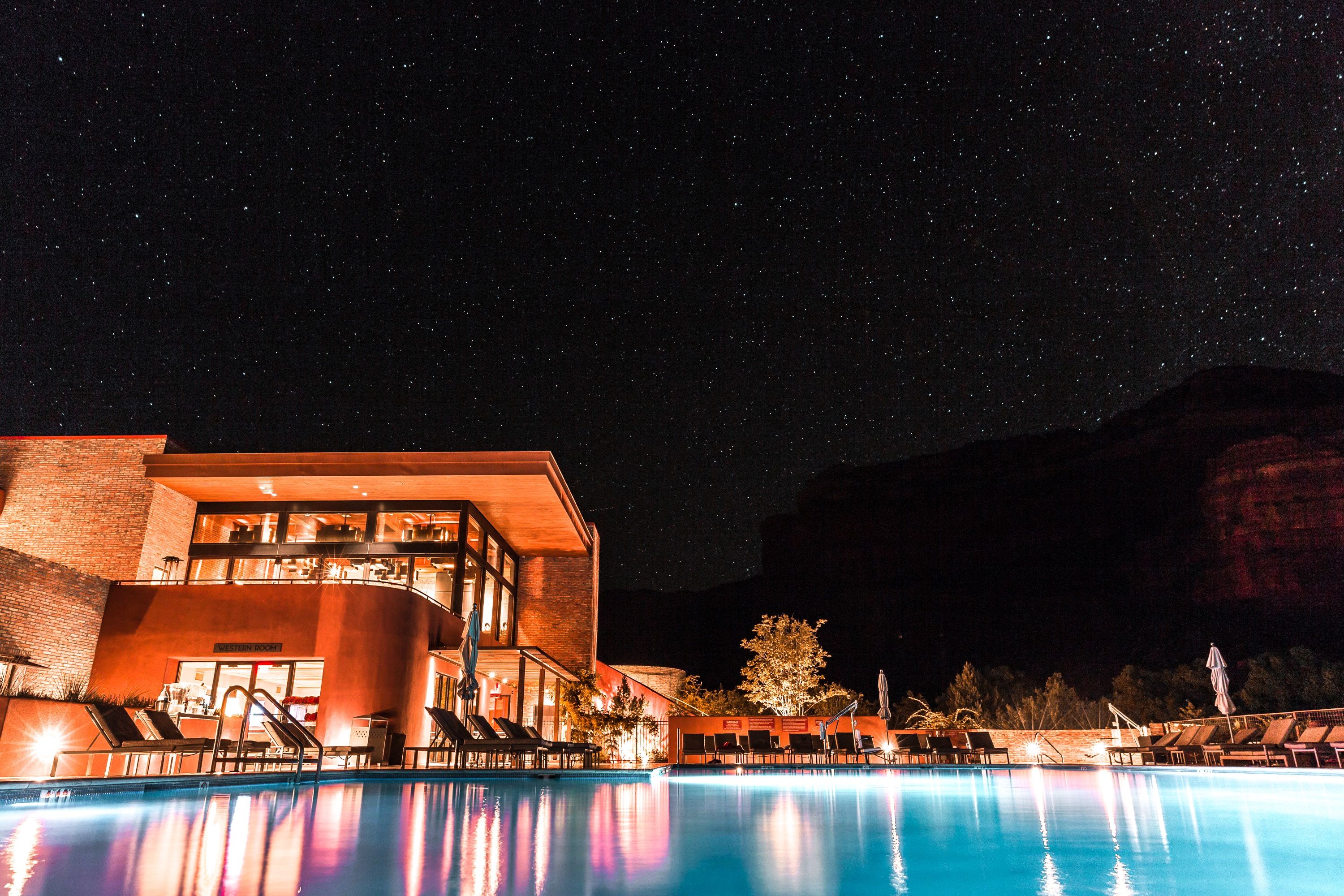 Sedona, Arizona, United States
Why not enjoy some entertainment with dinner? Sound Bites Grill is known for hosting live bands, and locals make their way to the restaurant to savor the food and the sounds. Every Wednesday, Sound Bites hosts a wine tasting to help visitors get over the midweek hump. The eatery entertains with an extensive brunch buffet featuring live music on Sundays.
Address: 101 N State Route 89A, Sedona, AZ 86336
What To Try: Red Rock Riblets, Voodoo Sausage Pasta, Fresh Red Snapper Veracruz, Beyond Burger Street Tacos
Related: Sedona Vs. Scottsdale: Which City Makes For The Best Arizona Destination?
2
Outlaw Grille
Beef steaks on the grill
Everyone loves Mexican enchiladas, but in Sedona, smoked brisket enchiladas are to be found on the menu. It is a great option for meat lovers and brisket lovers. Smoked brisket enchiladas are one of the best ways to enjoy the leftover brisket after the Fourth of July. These are famous at the Elote Cafe, but also take the time to try the delicious smoked briskets at the Outlaw Grille.
Address: 250 Jordan Rd, Sedona, Arizona
What To Try: Hamburgers, Smoked Brisket, Pulled Pork
1
Hideaway House
117352431
©
creativecommonsstockphotos
|
Dreamstime.com
<"">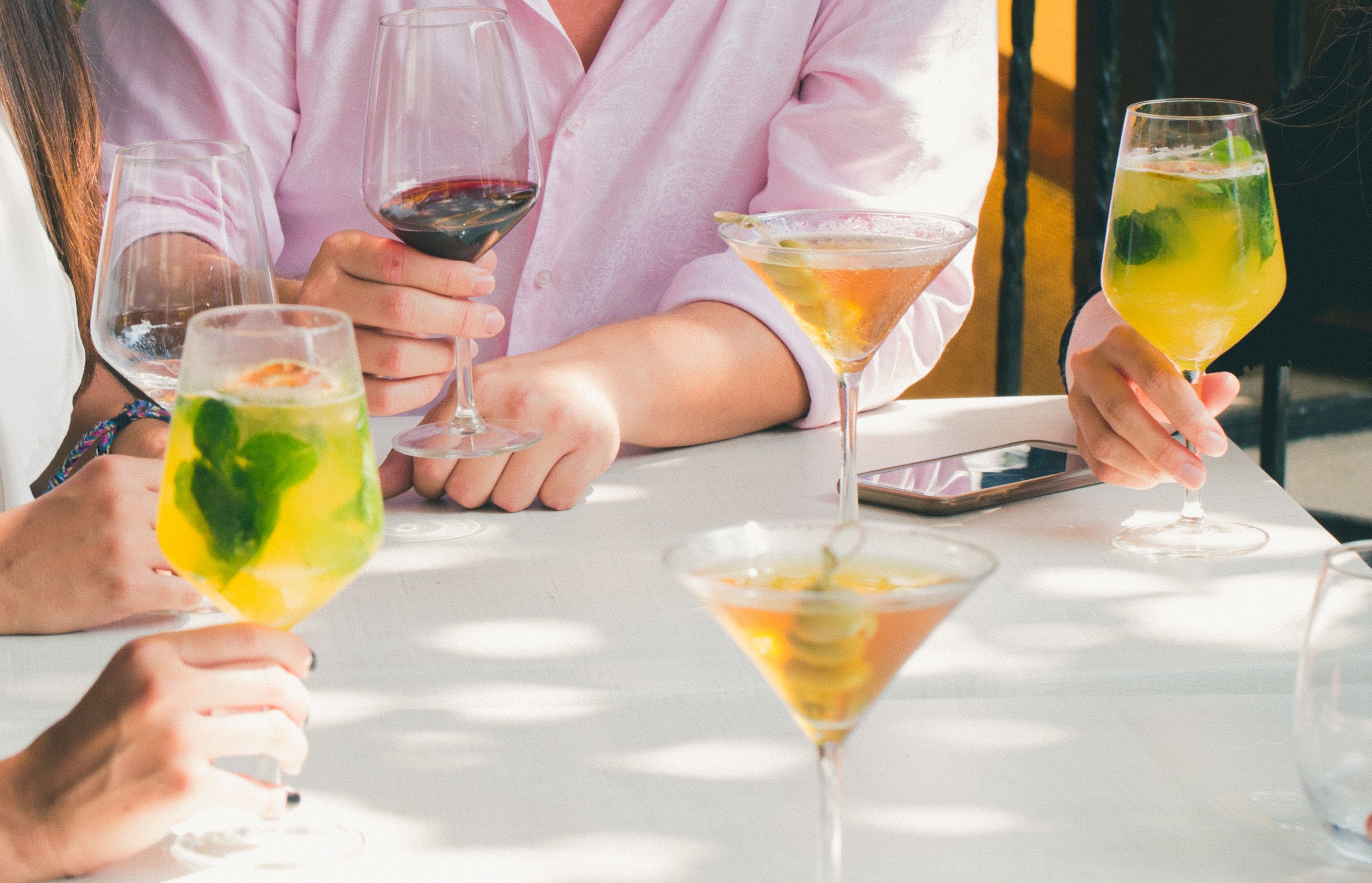 The Hideaway House offers Italian food and American food. It is a great place to go for breakfast, brunch, and dinner. It is ranked as one of the top ten restaurants on TripAdvisor. They also have special diet options of being vegetarian friendly, vegan, and gluten-free for those requiring those diets. This is one of the best places in Sedona for pizza.
Address: 231 State Route 179, Sedona, Arizona, 86336
What To Try: Pizzas, Lasagna, Soups