For travelers looking for a destination that offers a little bit of everything, Playa del Carmen should be at the top of the list. This beautiful beach town on the Caribbean coast of Mexico is a hub for adventure, relaxation, and culture, making it a perfect spot for any traveler. There is an unbelievable amount of things to do in Playa del Carmen, but visitors will be able to experience this paradise like a local with just a little guidance.
Playa del Carmen is a vibrant and picturesque beach town located on the Caribbean coast of Mexico's Yucatán Peninsula. With its turquoise waters, white sand beaches, and stunning coral reefs, it's no wonder that this destination has become a popular spot for travelers seeking a getaway to a beach paradise. But Playa del Carmen is much more than just a beautiful beach town – it has a rich history and culture that make it truly a unique destination.
Originally a small fishing village, Playa del Carmen has grown into a bustling town with vibrant nightlife, world-class restaurants, and a thriving arts scene. The town's name in Mayan, Xaman-Ha, translates to "water of the North," which refers to the underground rivers and cenotes that dot the area's landscape.
Today, Playa del Carmen is a melting pot of cultures, with influences from Mayan, Spanish, and Caribbean traditions. Visitors can explore ancient Mayan ruins, stroll down the cobblestone streets of the town's historic center, or indulge in delicious Mexican cuisine at one of the many local restaurants.
Top 10 Things To Do In Playa del Carmen
Here are some things to do when visiting Playa del Carmen.
1
Explore The Tulum Mayan Ruins
Located just 45 minutes south of Playa del Carmen, the Tulum ruins are a great location sprinkled with rich history and exciting adventure. It's more than worth a drive out to explore and learn about the local Mayan history.
Address
: Zona Hotelera Tulum, 77765 Tulum, Quintana Roo, Mexico

Cost
: $5 USD
Related: Discovering Tulum's Hidden Past: 10 Fascinating Facts About Its Ruins
2
Swim In The Cenotes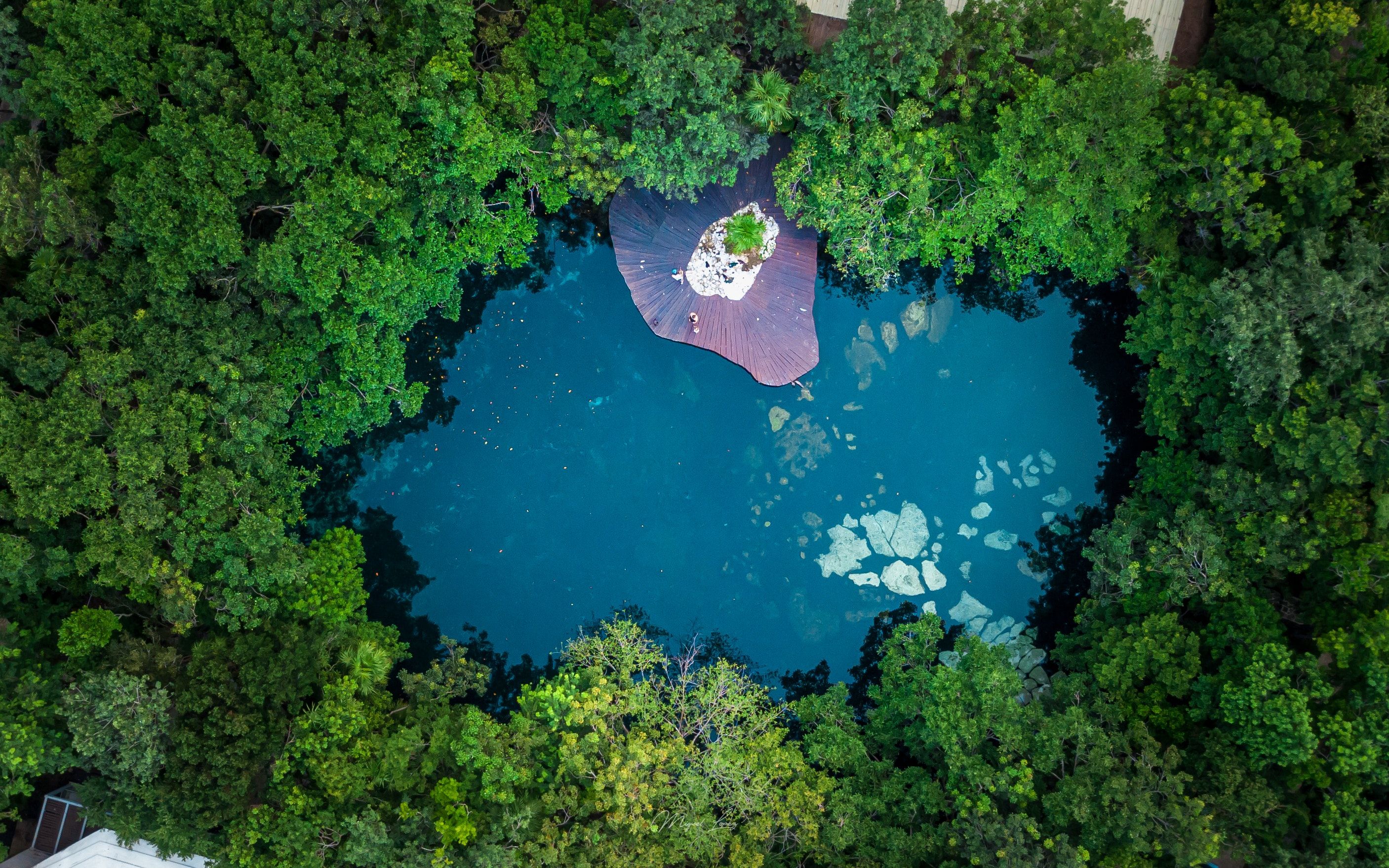 Cenotes are unique pockets in sedimentary limestone that were sinkholes or caves and became filled with clear rainwater over time. Visitors can take a tour of the cenotes in the area. They're beautiful natural phenomena.
Plan a day trip to take this tour where you'll see two cenotes and an archeological site. This tour has two meeting spots in Playa del Carmen.
I Love Playa Souvenirs
Norte Quinta Avenida, 259, 77710 Playa del Carmen, Q.R., Mexico
Forever 21
5ta. Avenida Norte Mz 35 L. B21, Centro, 77710 Playa del Carmen, Q.R., Mexico
Travelers can check online to see if their hotel is on the pickup list.
Cost
: Starts at $29

Duration
: 9–10 hours
Related: Visit the Chicken Itza Sacred Cenotes in Mexico
3
Snorkel With The Sea Turtles In Akumal Bay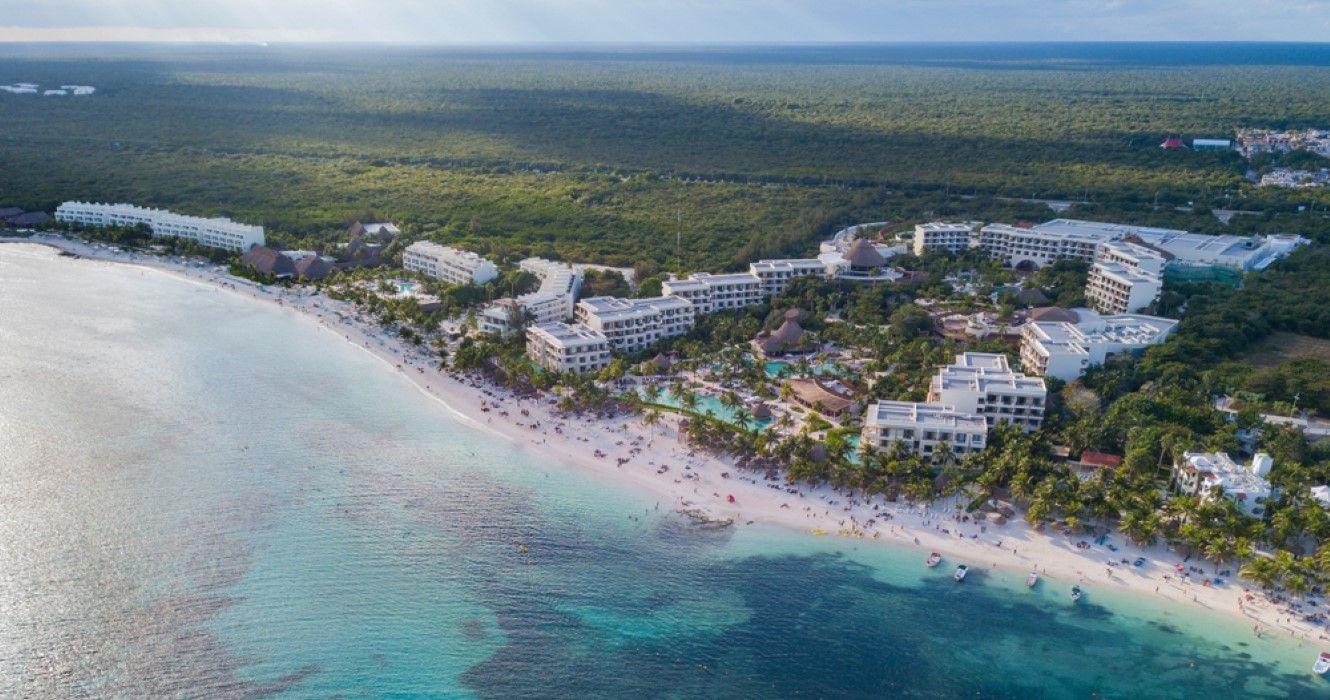 Akumal bay Caribbean beach in Riviera Maya, Mexico
Imagine the feeling of diving into the clear blue waters of Akumal Bay, surrounded by the gentle giants of the sea. Now imagine not having to worry about bringing the snorkeling gear. This tour offers just that, with a professional guide to lead the way and provide all the necessary equipment.
Just bring a bathing suit and a towel, and get ready for an unforgettable experience. All that's left to do is to focus on enjoying the experience of swimming with the sea turtles.
Meetup Address:
Playa Akumal, Carretera Tulum, Yodzonot, 77776 Cancun, Q.R., Mexico

Duration
: 50 minutes

Costs
: Starts at $54 per person
Wear a tank top and shorts to swim with the sea turtles.
4
Take A Ferry To Cozumel
Coast of Playa del Carmen 
Across the water from Playa del Carmen, on the East side of the Mexican Yucatán Peninsula is a historical Mayan ruins site. Once a Mayan city, Cozumel is an extremely popular tourist destination with activities for days.
Ferry Cost:
200 pesos($10.25) per person

Address
: Marina FONATUR Carretera sur, 77600 San Miguel do Cozumel, Q.R., Mexico

Hours:
Daily 8 AM – 6:30 PM

Cost:
About $110 per day
Related: Things to See and Do on the Island of Cozumel
5
Enjoy The Nightlife On 5th Avenue Coco Bongo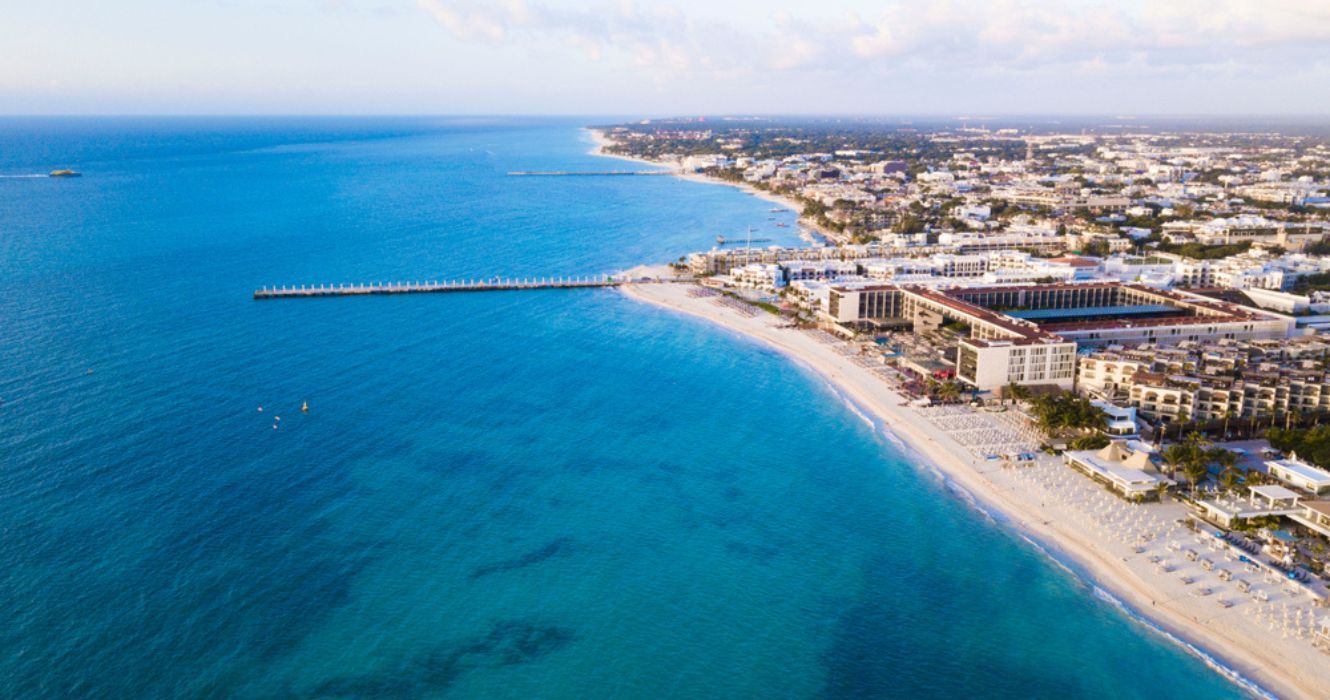 An aerial view of Playa del Carmen Mexico
Coco Bongo is a nightclub offering several different themed experiences like The Beetles, Mad Max, 300 The Mask, and more. For a unique musical experience, travelers shouldn't miss the hotspot.
Address:
Av. 10 Norte, Col. Centro, Gonzalo Guerrero, 77710 Playa del Carmen, Q.R., Mexico

Hours:
Tuesday – Sunday 10 PM – 3 AM

Cost:
$79 – $185 depending on the seats and type of tickets you buy
Ticket prices include an open bar.
6
Go On A Tandem Jump With Skydive Playa
City coast of Playa del Carmen
Imagine the adrenaline rush from soaring through the clouds and free-falling for 40 exhilarating seconds, then gently drifting back to the ground for eight minutes while securely attached to a skilled jumpmaster. This is the Tandem experience, the ultimate thrill for any skydiving enthusiast.
And where better to experience it than with Skydive Playa? With state-of-the-art facilities and exclusive beach club access, Skydive Playa truly is the ultimate destination for safe and fun skydiving.
Address:
15 Avenida sur 131, Centro, 77710 Play del Carmen, Q.R., Mexico

Hours:
Daily 9 AM – 5 PM

Cost:
$289 per person
Must be under 220 pounds to do a tandem jump.
7
Relax On The Breathtaking Beach
unsplash"">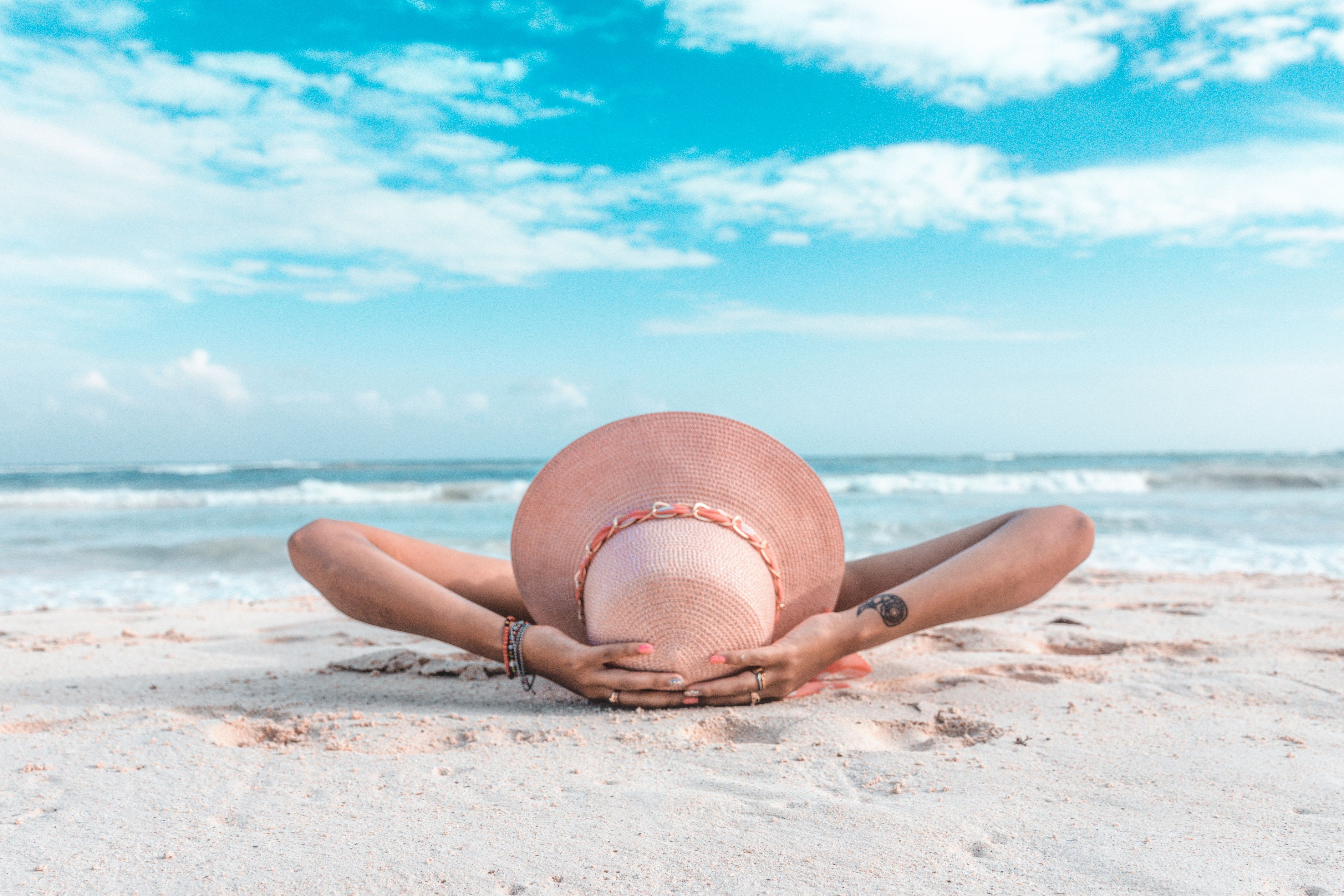 Woman relaxing on Playa del Carmen 
For beach fans, Playa del Carmen has a few to choose from. There's Playa Punta Esperanza, Playcar Beach, Playa Incluyente, and Play del Carmen's public beach. Some of the beaches are more crowded than others, but the sand is white, and the water is beautiful and clear.
Address
: 77730 Playa del Carmen, Q.R., Mexico
Be prepared for heat and the sun by bringing plenty of water and wearing cool, breathable clothes.
8
Have Some Wildlife Encounters At Xcaret Park
Turtles at Xcaret Park in Playa del Carmen