The capital city of Germany, Berlin is a destination of vivid culture, striking tourist attractions, glitzy nightlife and exquisite architecture showcasing the perfect fusion of historical and contemporary elements. While there are many attractions to explore, Museums in Berlin stand out for being culturally and historically wealthy. With the top ones like Urban Nation Museum, Pergamonmuseum, and Stasi Museum allows you to dive into its cultural, artistic, historical spaces. The incredible work of world-renowned and budding artists will leave you completely spellbound. Here are some of the most famous museums in Berlin that are no less than wonders.
10 Best Museums in Berlin
Whether you are an art lover, historical buff, or archaeology enthusiasts, you will find museums in Berlin as per your taste. Here is a list of top museums in Berlin including intriguing sites you can consider adding to your Berlin itinerary.
1. Stasi Museum
Positioned in the former headquarters of the Eastern German secret police, Stasi Museum is a one-of-a-kind attraction in Berlin. The museum gives you a glimpse into life during the world war and the ideology of Stasi (Ministry for State Security) that impacted Germans. The highlight of the museum is the office of Erich Mielke who played a major role in the operations of Stasi. To make the most of your trip, opt for an audio tour that will give you information in depth.
Location: Normannenstraße 20/Haus 1, 10365 Berlin, Germany
Timings: 10:00 am to 6:00 pm (Monday to Friday); 11:00 am to 6:00 pm (saturday & Sunday)
10 Places To Visit In Berlin You Must Not Miss On Your Germany Trip
2. Hamburger Bahnhof
Featuring impressive collections of contemporary art, Hamburger Bahnhof is indeed a shrine for art lovers. While being one of the best art museums in Berlin, this museum allows you to witness art pieces from 1960 till today. The 13,000 square meter exhibition space showcases the intriguing paintings and sculptures of world-renowned artists—Andy Warhol, Joseph Beuys, Cy Twombly Robert Rauschenberg, and more. So, if you are inclined towards Minimalism or Pop Art, this museum will surely leave you spellbound.
Location: Invalidenstraße 50-51, 10557 Berlin, Germany
Timings: 10:00 am to 6:00 pm ( Tuesday, Wednesday, Friday); 11:00 am to 6:00 pm (Saturday & Sunday); 10:00 am to 8:00 pm (Thursday); closed on Mondays
3. Natural History Museum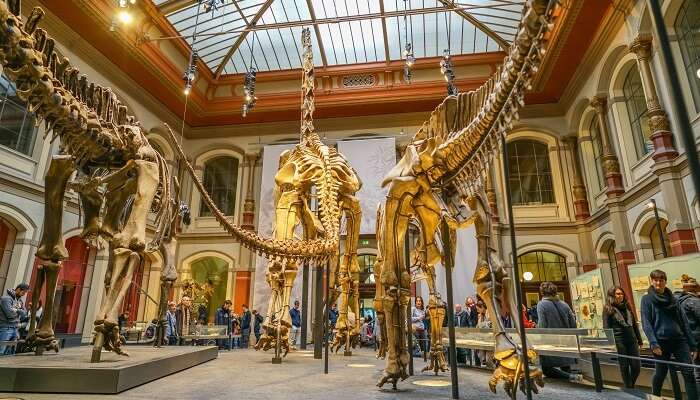 One of the oldest museums in Berlin, Natural History Museum is home to exceptional scientific collections based on paleontology, systematic zoology, and mineralogy. Having an aim of showcasing "Evolution in Action", the museum displays the development of life along with the diversity of nature with sheer magnificence. The 6,600 square meters of exhibition space allows visitors to discover the world of dinosaurs, the development of the planet, and a lot more about the nature and history around it.
Location: Invalidenstraße 43, 10115 Berlin, Germany
Timings: 9:30 am to 6:00 pm (Tuesday to Friday); 10:00 am to 6:00 pm (Saturday & Sunday); closed on Mondays
10 Amazing Things To Do In Berlin To Experience It Like A Local
4. Jewish Museum Berlin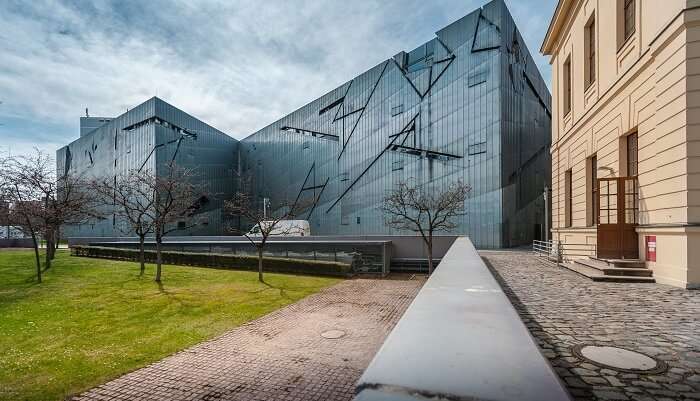 Opened in 2001, the Jewish Museum Berlin displays the political, social, political and cultural history of the Jews residing in Germany from the 4th century to the present. The architect, Daniel Libeskind, also touches on the subject of Holocaust in his design. Apart from the exhibitions, diverse events and educational activities give visitors a vibrant glimpse of the history of Jews and their culture. The interactive and audio museums allow visitors to learn about the history in an uncomplicated manner.
Location: Lindenstraße 9-14, 10969 Berlin, Germany
Timings: 10:00 am to 7:00 pm (Opens throughout the week)
5. Puppentheater Museum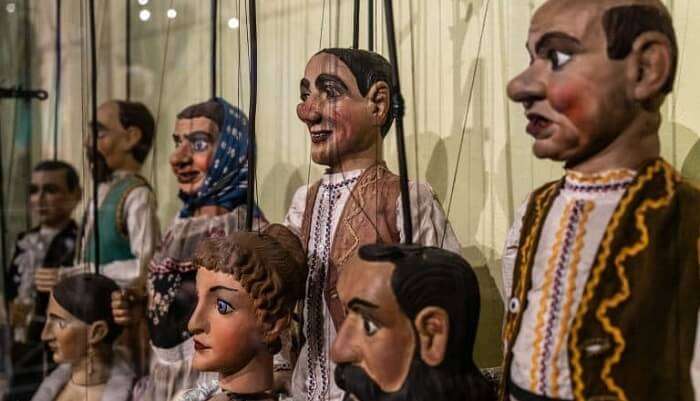 Image Courtesy: Puppentheater Museum Berlin
Founded in 1986, Puppentheater Museum is a one-of-a-kind museum that is home to around 300 puppets. The museum features a plethora of puppets, marionettes, dragons, stick figures, devils, cartoon characters, and shadow figures from different ethnicities from all across the globe. The custom-made guided tour allows visitors to enjoy a tour of the museum as per their age and preferences. Moreover, the museum also schedules readings for both adults and children.
Location: Karl-Marx-Straße 135, 12043 Berlin, Germany
Timings: 2:00 pm to 6:00 pm (Tuesday to Sunday); closed on Mondays
7 Must Visit Places to Plan Your Day Trips from Berlin
6. Altes Museum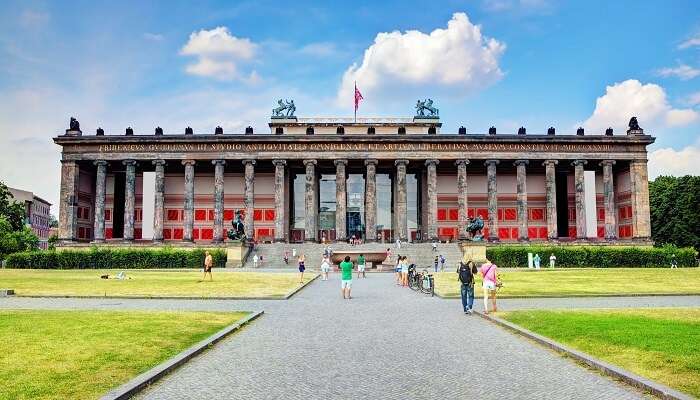 Berlin's first museum, Altes Museum is home to a large collection of ancient artifacts from the Roman, Greek, and Etruscan eras. Karl Friedrich Schinkel, the architect constructed this epitome of Neoclassical architecture between 1823 and 1830. Besides this the impressive coin collection of over 1300 coins from 7th century BC to the 3rd century AD makes it one of the must visit museums in Berlin for history buffs. It also features a fascinating treasure vault allowing you to witness precious jewelry, and gemstones. Notably, Altes Museum is also a UNESCO World Heritage Site.
Location: Bodestraße 1-3, 10178 Berlin, Germany
Timings: 10:00 am to 6:00 pm (Tuesday to Sunday); closed on Mondays
7. Madame Tussauds Berlin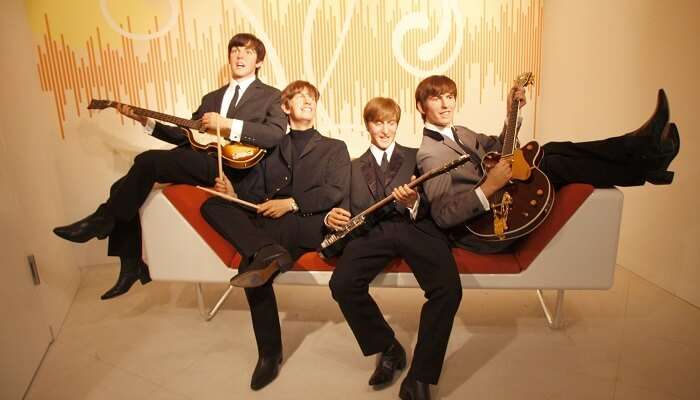 A replica of the original Madame Tussauds in London, this iconic museum in Berlin features life-like wax figures of over 100 celebrities. The museum houses figures from various domains such as Hollywood, sports, entertainment, and more. Moreover, you can click numerous pictures with highly-detailed wax figures of your favorite star. The highlight of the museum is the A-list zone featuring wax versions of Hollywood stars, musicians, and Bambi winners.
Location: Unter den Linden 74, 10117 Berlin, Germany
Timings: 10:00 am to 6:00 pm (Opens throughout the week)
Berlin In January: A Pocket Guide For Everything You Must Know About This Fascinating City
8. Neues Museum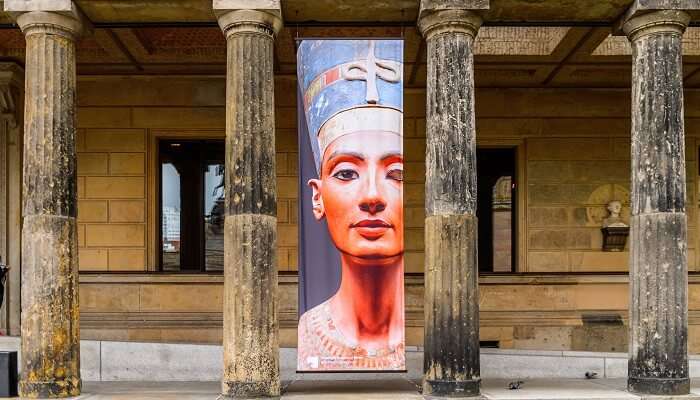 Located on Museum Island, Neues Museum exhibits cultural history of the ancient times making it an ultimate treat for history buffs. Built in Neo-Classical style, the museum showcases its exhibitions on three floors. The museum intrigues visitors with a wide range of archaeological collections of the Egyptian Museum, Papyrus collection, and several artworks of the king Akhenaten's era. Additionally, the original bust of Nefertiti is another intriguing element of the museum that entices visitors from far and wide.
Location: Bodestraße 1-3, 10178 Berlin, Germany
Timings: 10:00 am to 6:00 pm (Tuesday to Sunday); closed on Mondays
9. C/O Berlin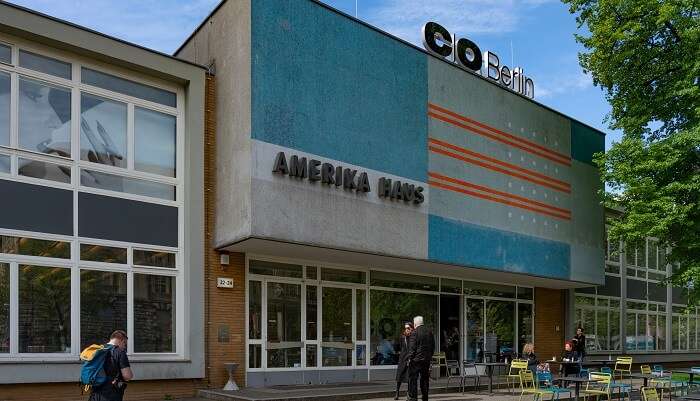 C/O Berlin is an ultimate dreamland for photographers where they can showcase their artistic work and get inspiration from the works of seasoned artists. Founded in 200 by three stellar photographers, the museum features fascinating photography and visual media artwork of well-established as well as budding photographers. The highlight of the museum is the works of renowned artists like Annie Leibovitz, Nan Goldin, Martin Parr, and Anton Corbijn. Besides this, visitors can also opt for guided tours and lectures to get insights into the subjects.
Location: Hardenbergstraße 22-24, 10623 Berlin, Germany
Timings: 11:00 am to 8:00 pm (Opens throughout the week)
Berlin Nightlife Guide: 15 Places You Must Visit For Witnessing The Nocturnal Wonders Of The City
10. The Museum of Decorative Arts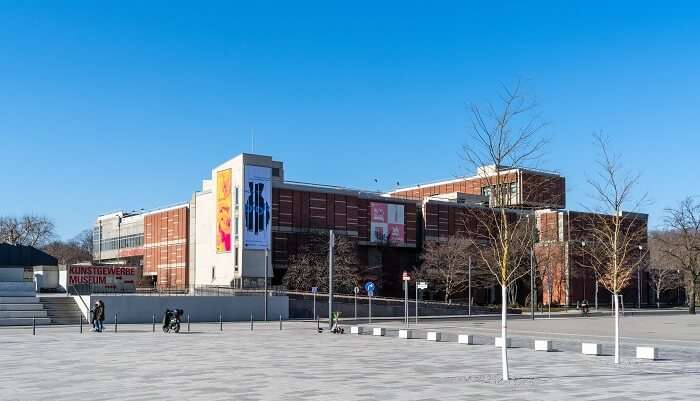 Also known as Kunstgewerbemuseum, The Museum of Decorative Arts is an epitome of European arts dating back to early Middle Ages till date. Spread across 7,000 square meters, the museum houses Berlin's first permanent fashion exhibition. Especially for history buffs and fashion lovers, and art artistic souls, the museum is indeed a land of bliss as it exhibits some awe-inspiring relics including furniture by German-American architect Mies van der Rohe, the chinoiserie Lacquer Room from the Palazzo Granieri, jewelry by René Lalique, and glassware from Emile Gallé.
Location: Matthäikirchplatz, 10785 Berlin, Germany
Timings: 10:00 am to 6:00 pm (Tuesday to Friday), 11:00 am to 6:00 pm (Saturday & Sunday); closed on Mondays
We're sure that the above-mentioned museums in Berlin fascinated you to the core. These artistic sites leave no stone unturned to amaze their visitors. So, when you plan a Germany trip, make sure to include some of the above ones into your itinerary. So, wait no more and start planning an international trio right away!
For our editorial codes of conduct and copyright disclaimer, please click here.
Frequently Asked Questions About Museums in Berlin
Which are the best museums in Berlin?
These are some of the best museums in Berlin:
1. The Museum of Decorative Arts
2. C/O Berlin
3. Puppentheater Museum
4. Altes Museums
5. Hamburger Bahnhof
6. Nautral History Museum
7. Neues Museum
8. Museum of contemporary Art
Other than museums, where can I visit to explore the capital?
Some of the best places to visit in Germany other than museums are:
1. Brandenburg Gate
2. The Berlin Wall
3. Cologne Cathedral
4. The Rhine
5. Miniatur Wunderland
6. St. Michael's Church
7. Frauenkirche
8. The Black Forest
9. Zugspitze Massif
When is the best time to visit Germany?
The best time to visit Germany is the summer and spring season during the months of May to September as the weather is pleasant but if you want to avoid the rain also then you can visit the place during the drier months of July and September.
Which are the best history museums in Berlin?
1. Alliierten Museum
2. Altes Museum
3. Anne Frank Zentrum
4. Anti-War Museum
5. Berlin Story Museum
6. Deutsches Historisches Museum
How many days are enough for exploring Berlin?
A trip of 3-4 days would be enough to witness the best of Berlin. To enjoy your vacation, you can go sightseeing and indulge in outdoor activities.
Do I need to buy a ticket to enter the Berlin National Gallery?
No, entry to the Berlin National Gallery is free. So, if you are looking for free museums in Berlin, you can visit this one.
People Also Read: