When it comes to Caribbean tourism, the Dominican Republic is not often thought of right away as a must-visit destination (especially its tourist zone, Punta Cana). However, those that do travel to the Dominican know that it's an amazing country. There's a lot to appreciate about the country's place in the history books, as its capital, Santo Domingo (and its excellent resorts), is the oldest known settlement in the Americas, having been established in 1496. It also has a cathedral built by the son of Christopher Columbus; 500 years later, it's still standing.
But while folks have nothing but good things to say about the Dominican Republic's culinary and sports culture as well as its place in history, those aren't what's keeping visitors away. The country has one of the highest crime rates of any nation in the Caribbean and as a result, merchants in the hospitality industry have marked down the prices of vacation packages so severely they're almost giving those incentives away.
That sounds enticing to more experienced travelers who have savvy enough to know who and what to avoid in a foreign destination – in part because the Dominican Republic is one of the cheapest destinations in the Caribbean. As for the rest, the Dominican Republic's Tourism Ministry still has a tough time competing against the sobering news and hysteric feedback via social media on incidents affecting travelers in their country. Scuttlebutt of that sort is still likely to scare off a sizable percentage of otherwise interested vacationers.
UPDATE: 2023/04/16 15:09 EST BY AARON SPRAY
More Reasons By The Dominican Republic Is One Of The Most Affordable Holiday Destinations In The Caribbean
The Dominican Republic is one of the most rewarding and larger countries in the Caribbean to visit (plus it is much more stable and developed than neighboring Haiti). This article was updated and expanded to be relevant for 2023 and to include a section on the cost of living and why the Dominican Republic and its Punta Cana area are so cheap.
Still More Bang For Your Vacation Buck
That said, those who aren't alarmed by the headlines can find a lot of vacation bargains, especially all-inclusive packages. Deals offered by Sunwing, for example, had resort packages in the Dominican Republic priced around $500 lower than similar offerings in the Bahamas and Jamaica.
One of the cheapest resort packages was for Bellevue Dominican Bay in Santo Domingo, overlooking Boca Chica Beach. A seven-night stay at this facility, which boasts two pools and tropical gardens, was as low as $650 US per person plus tax. On the other end of the budgetary spectrum, the Viva Wyndham Dominicus Beach Resort on the southern tip of the island, which features all the diving you can take in as well as world-class cuisine, was available as a seven-day package for less than $1,000 US per person plus tax.
Getting around any of the cities, expenditures won't be much of a drain on your budget. The cost of living is so low that an American choosing to reside in the country could do so rather comfortably for less than $1,000 a month. The exchange rate also suits most foreign travelers nicely, with the peso worth about two cents on the U.S. dollar.
Related: See 10 Mesmerizing Beaches In The Dominican Republic (Flying Out Of New York)
Carribean sea and tropical island in Dominican Republic, beautiful panoramic view
The Statistics Don't Jibe With News Reports
More than six million tourists annually visit the Dominican Republic (mostly to Punta Cana), nearly half of them Americans. Evidently, the rash of severe incidents affecting American visitors, in particular, hasn't prompted the U.S. government to issue a travel advisory regarding safety considerations in the nation.
Additionally, the Dominican Republic's federal government revealed that, if anything, incidents affecting tourists have been dropping. While 2019 figures weren't readily available, figures from 2018 showed a decrease in incidents dropped to 1.4 per 100,000 visitors from 1.6 the previous year.
Hospitality polls released by the government also revealed that 99 percent of Americans and 94 percent of Canadians said they would visit the Dominican Republic again (and particularly the cheap holiday zone of Punta Cana). In terms of service provided, 94 percent of Americans and 97 percent of Canadians rated hospitality as excellent.
Michelangelo Azzariti on
Unsplash
"">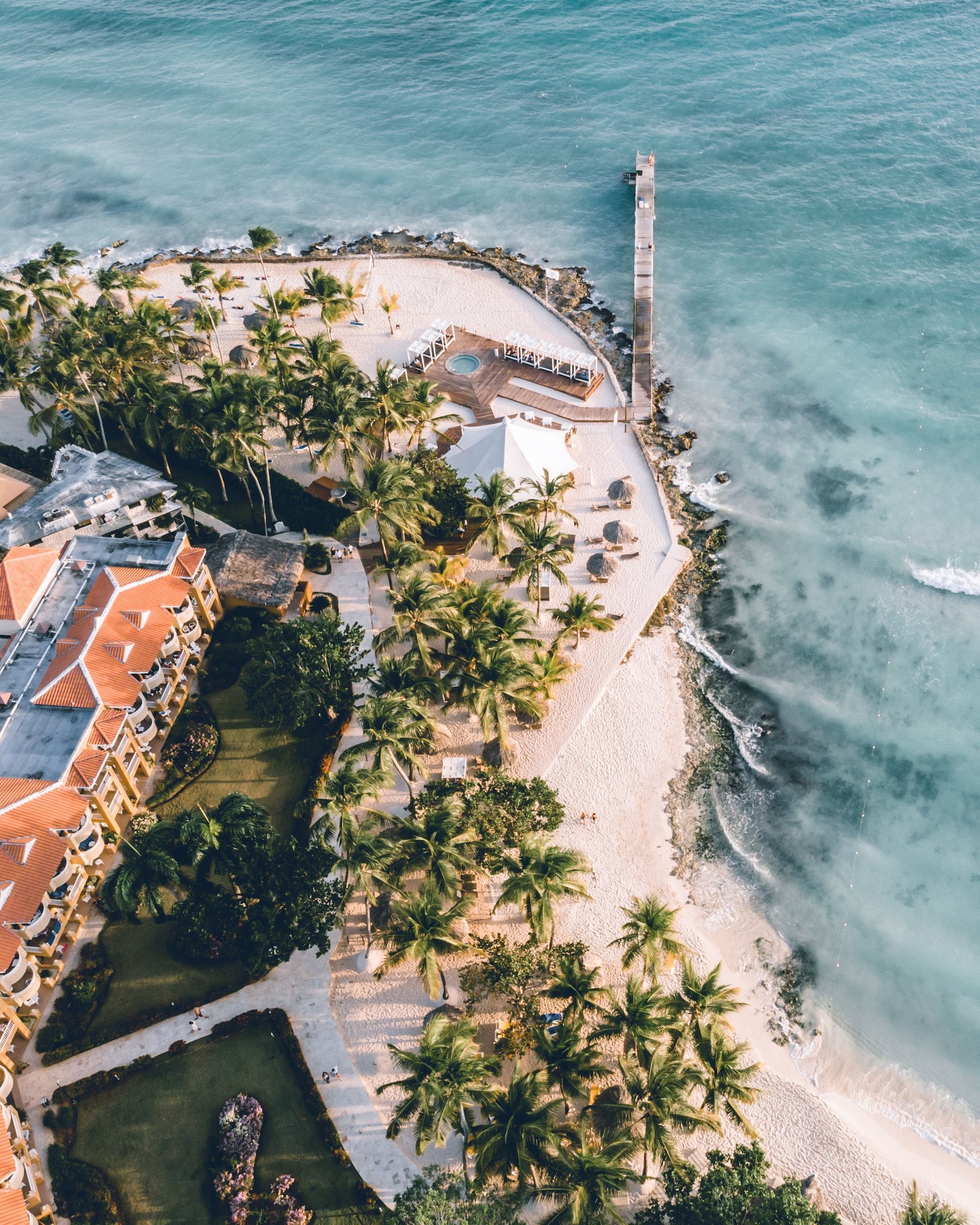 Viva Wyndham Tangerine, Carretera Cabarete, Dominican Republic
A statement issued last June by the country's Tourism Ministry included a rather telling remark by Mark Murphy, CEO of travAlliancemedia. "This is a destination that has welcomed eight million Americans over the last four years," he said. "How many times have we heard about problems?"
Related: Discover The Real Dominican Republic With These Tours
It's Safe If You're Careful (Just Like Everywhere Else)
Putting things into perspective and more recent events notwithstanding, the government still declared that the country was safe for visitors – including the Punta Cana area. But the report advised that tourists still take the same precautions they would normally follow at any foreign destination.
It might be wise to ask the resort staff about the quality of security. And once at your destination, be wary of people walking suspiciously in the hallway near your suite. Ensure your valuables are in a safe place or better still if they're not essential for the trip, leave them at home.
Around town, find out about the seedier places in the area and avoid them, especially at night. More severe crimes are usually committed by gangs, most of them dealing in the drug trade. Others may approach resort guests as part of initiating a scam; should that happen, politely refuse and move on.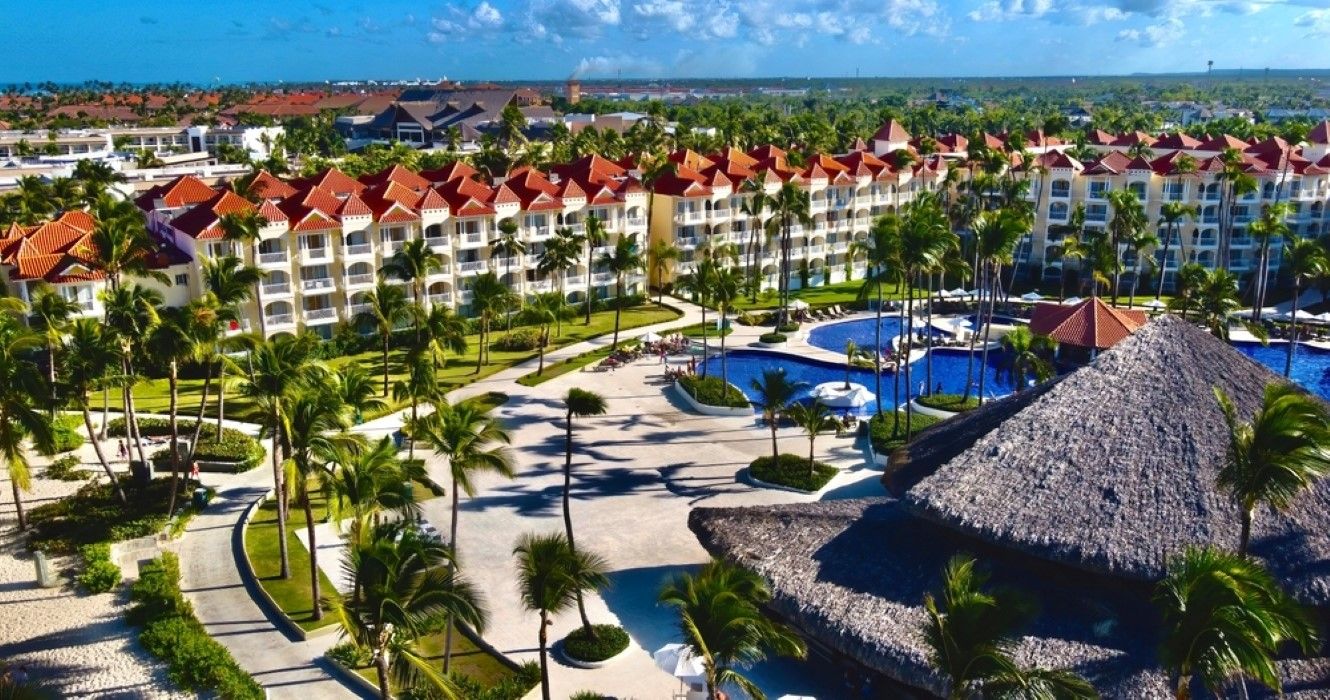 Occidental Caribe hotel on Bavaro beach in Punta Cana, Dominican Republic
But The Future Could Look A Little Brighter…
Those deals, indicative of how affordable the Dominican Republic has been of late, however, may have turned a corner. In February, tourism figures released by the federal government revealed that revenues between 2012 and 2019 registered at $50.6 billion.
The biggest revenue generation took place in 2019 at roughly 7.7 billion U.S., a 1.7 percent increase from the total reported the previous year. Putting a little government spin on the numbers, the feds also declared that the 2019 total reflected a 64.3 percent increase over the 2012 total revenue figure of $4.7 billion.
The Cost Of Living Is Lower In The Dominican Republic
The Dominican Republic is a developing country with a low income per capita (that is part of the reason why the Dominican Republic is so cheap). Therefore, visitors can expect most services in the country to be comparatively cheap with the United States. According to Numbeo.com, the average monthly net salary after tax in the Dominican Republic is around $385 (for comparison, it's around $4,230 in the United States).
Historic City Center Plaza in Santo Domingo, Dominican Republic
For a person living in the Dominican Republic, one can expect expenses of around $605 without rent (although that can vary massively depending on lifestyle). This may be higher for Punta Cana (even though Punta Cana is a cheap holiday destination).
A meal at an inexpensive restaurant costs around $7.30 (although the range is from $2.75 to $15.00), and a meal for two people with a three-course meal at a mid-range restaurant is $40 (ranging from $25 to $92). A McMeal is around $7.30. Restaurants in tourist areas can be expected to be much more expensive than those in more local places away from tourists. Travelers might be easy to find a great roadside meal for a couple of dollars if they are happy to dine at the informal restaurants and street food in the country away from Punta Cana. There are a number of tours that get tourists away from Punta Cana to see the "real" Dominican Republic.
A one-bedroom apartment in the city center costs around $505 per month, and a three-bedroom apartment in the city center is around $925.