Delray Beach has everything a tourist would hope for in a Florida vacation. From beautiful beaches to eclectic boutiques to a vibrant downtown core, there's no lack of exciting things to do in this small, East Coast beach town. Delray, as it's affectionately called by locals and Snowbirds, is sandwiched between glitzy Boca Raton and laid-back Boynton Beach. While this charming town lies just over 50 miles north of Miami and 20 miles south of glamorous Palm Beach, it is artsy vibe, and upscale stores make it easy for travelers to mistake their locale for its more famous neighbors. Visitors from across the state flock here to enjoy Delray's exciting festivals, fun activities, kite surfing, and dog-friendly restaurants. A haven for families, there are plenty of kid-centric attractions like mini golf, candy stores, and a petting zoo. The town's most popular places to visit ooze serenity, like the breathtaking Morikami Museum and Japanese Gardens and wildlife wonderland, the Wakodahatchee Wetlands. Here are the best things to do in Delray Beach, Florida.
UPDATE: 2023/04/14 21:33 EST BY MARIA BOU INK
14 Best Things To Do In Delray Beach, Florida
Why limit Delray Beach's things to do to 11 when tourists can enjoy more attractions and spend more time in their destination? Therefore, this list was updated to include 3 more of the best things to do in Delray Beach, Florida, for ultimate entertainment!
Related: 10 Places In Florida That Feel Like The Caribbean
14
Stroll In Pineapple Grove Arts District
Entrance of Pineapple Grove Arts District, Delray Beach
In this lively area of the city, art comes to life. The Pineapple Grove Arts District, which is home to numerous galleries, one-of-a-kind sculptures, and eccentric stores, hums with creativity. Visit the Arts Warehouse to view works by local artists, the Gallery at Studio Five to admire some of John Spec's creations, or the Addison Gallery to get inspiration. It's simple to lose hours in this hip neighborhood of Delray Beach, Florida, because there is so much to discover.
13
Wander In Gulfstream Park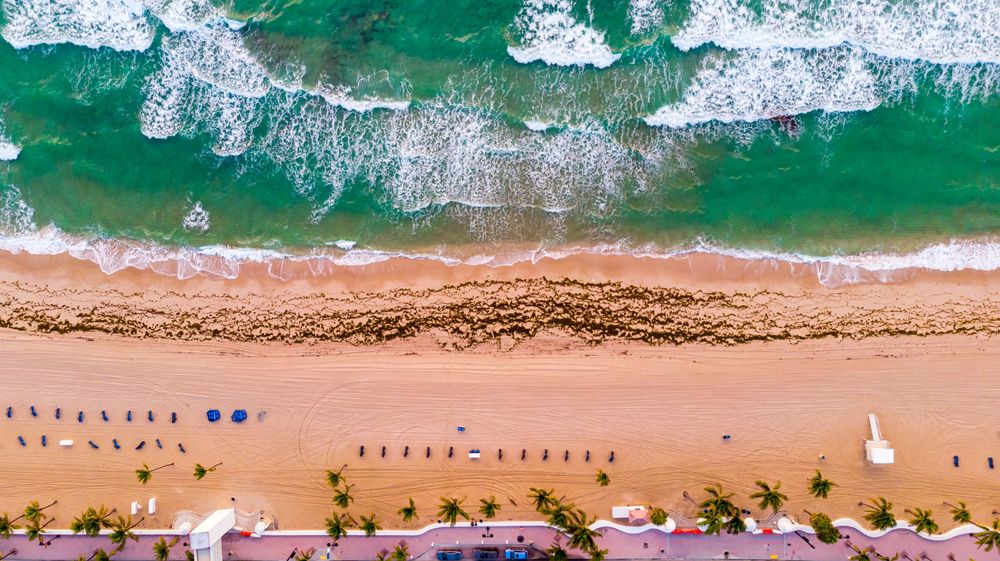 Aerial view of Delray Beach, Florida
This park, which is located on the Atlantic Ocean's coasts, is ideal for families because the beach isn't too vast, and parents won't lose their youngsters. From the parking area, a lovely promenade leads to the sand, where tourists must cross a bridge. Children will enjoy a great playground for hours, which is close to the sandy beach. The roughly seven-acre park in Delray Beach has a swimming facility and lots of open space for playing sports, having a picnic, or just relaxing. Snorkeling is a necessity because the coral reefs off the coast are home to a variety of fascinating marine life.
12
Tour Cornell Art Museum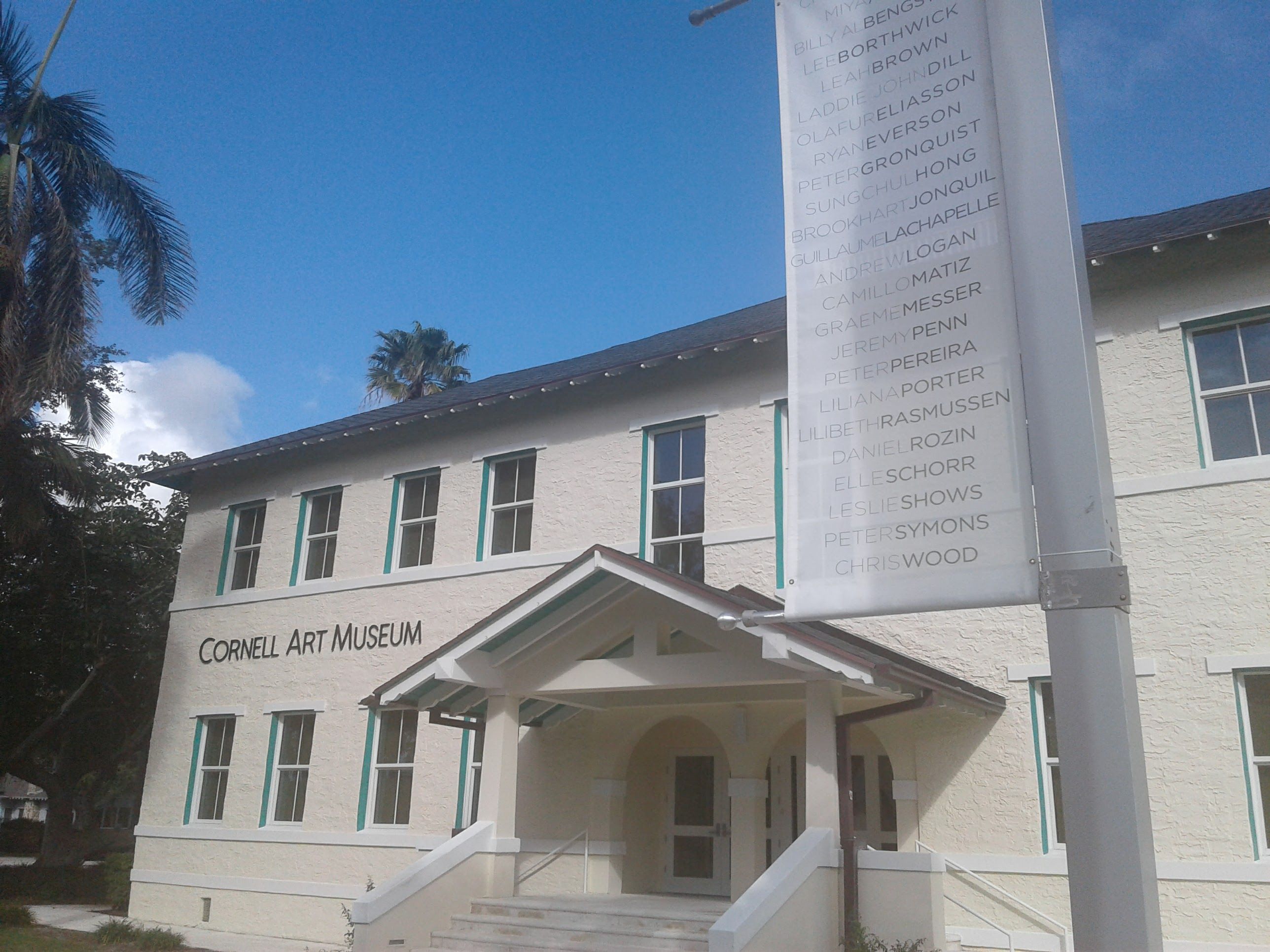 Cornell Art Museum, Delray Beach, Florida
Early in the 20th century, this lovely museum housed Delray Elementary School. Today, the recently rebuilt area contains a number of galleries with exhibitions by modern artists from the state, the nation, and the world. Despite its diminutive size, it offers a wide range of unusual and fascinating inventions and offers tourists a welcome respite from the bustle on neighboring Atlantic Avenue. The museum's structure is a priceless work of art in and of itself.
Address:
51 N Swinton Ave, Delray Beach, Florida

Tickets:
For free

Hours:
Wednesday, from 12:00 pm to 5:00 pm; Thursday and Friday, from 12:00 pm to 7:00 pm; and Saturday, as well as Sunday, from

10:00 am to 5:00 pm.
11
Play Mini Golf At Putt 'n Around
Fun and shade can be found at Putt 'n Around. 
Sometimes, a little friendly competition is exactly what's needed to spice up a Florida holiday. While playing beach volleyball is one way to put a traveler's talents on display, challenging each other to a game (or three) of mini-golf is an especially fun thing to do. Delray's Putt 'n Around boasts two 18-hole courses, Everglades and Ocean, to keep couples and families entertained. They're as tacky as one would expect from a mini golf course and boast lagoons and waterfalls to help boost the ambiance. This venue may not be as hardcore as the mini golf courses in Myrtle Beach, but it is guaranteed fun for everyone! There's also a café on site complete with "hole-side-delivery" of food and drinks, including over 50 craft beers; plus ice cream for those who'd like to reward their efforts after the game.
The Ocean course is slightly more challenging, with a few water hazards thrown in.
Address:
350 NE 5th Avenue, Delray Beach, Florida

Tickets:
Adults: 18 holes for $12, 36 holes for $17. Children: 18 holes for $6 and 36 holes for $9.

Hours:
Monday through Thursday from 10 am to 10 pm. Friday and Saturday from 10 am to 11 pm. Sunday from 10 am to 10 pm.
10
Visit The Tasting Room At Saltwater Brewery
Josh Olalde via
Unsplash
"">
Beer being poured from the tap
There are few things as refreshing as a cold beer on a hot and sunny afternoon in Florida. That's why so many tourists take time out from the beach to put back a cold one at Saltwater Brewery. Opened in 2013, this popular microbrewery boasts a tasting room, beer garden, and refreshing brew to sample. Each beer has been developed with the ocean in mind, with names like Sea Cow Milk Stout, Screamin' Reels IPA, and The Great Wave. Also, the brewery donates money to ocean-based charities, so drinking them is doing the planet some good. Six packs are sold with sustainable, biodegradable, and compostable Eco Six Pack Rings to reduce damage to the planet, especially the ocean. Not a fan of beer? They offer hard seltzers, too. Another plus, the brewery often hosts concerts and food trucks, making it a one-stop-shop for an entertaining night out.
Address:
1701 West Atlantic Avenue, Delray Beach, Florida

Hours:
Monday through Thursday from 12 pm to 10 pm, Friday and Saturday from 12 pm to 11 pm, and Sunday from 12 pm to 8 pm.
9
Race An RC Car Or Plane At West Delray Regional Park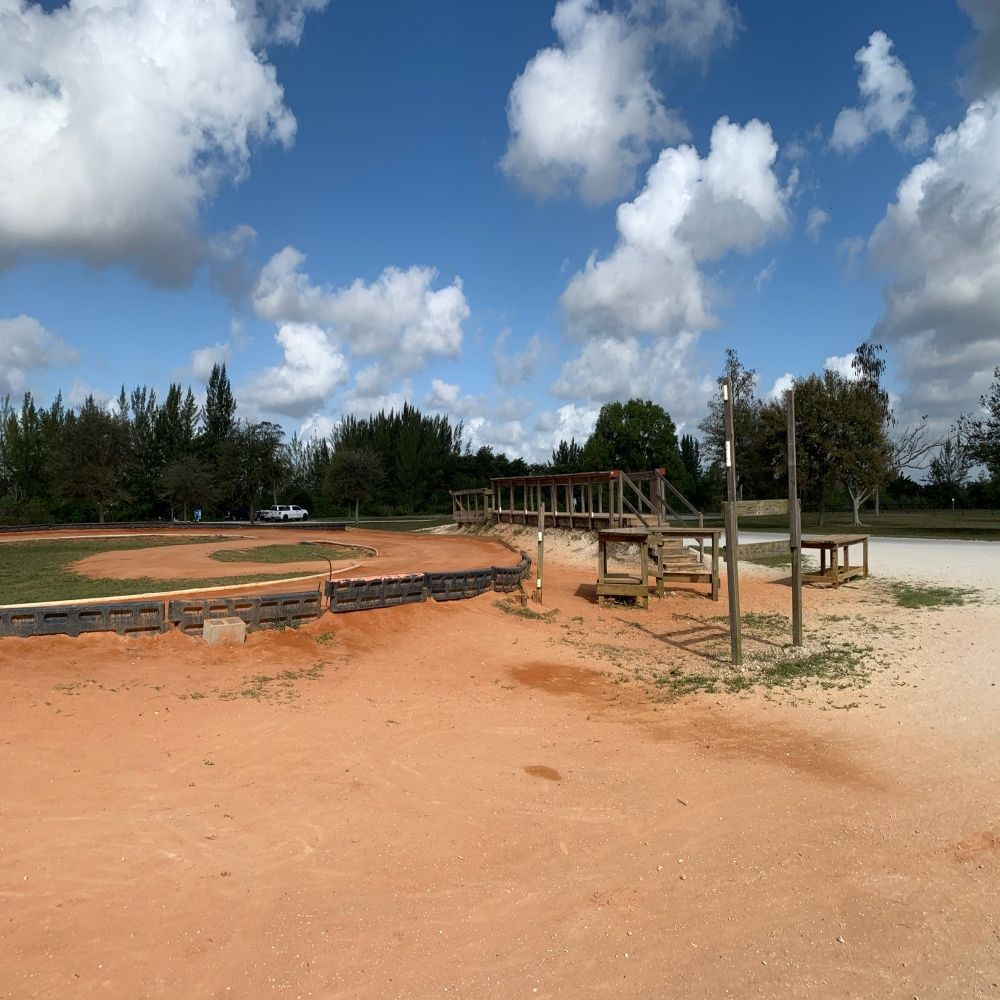 An RC car track at West Delray Regional Park. 
Have kids in tow? Tourists can take them to West Delray Regional Park. A haven for lovers of all things radio-controlled, this vast green space is home to two dirt RC tracks complete with elevated stands for better viewing opportunities and a miniature airfield for operators of RC planes. RC boats can be operated in the lake.
Other popular activities include biking, walking, or horseback riding on the winding trails, playing 18 holes of disc golf, or fishing in the lake. Archery is another popular thing do to here, with a target and 3D range operated by Gold Coast Archers.
Those who'd like to race (or fly) an RC device need to register in advance.
Address:
10875 Atlantic Avenue, Delray Beach, Florida

Hours:
Daily from sunrise to sunset.
Related: These Are The 10 Cheapest Vacation Spots In Florida
8
Pick Berries At The Girls Strawberry U-Pick
Gabriella Clare Marino on
Unsplash
"">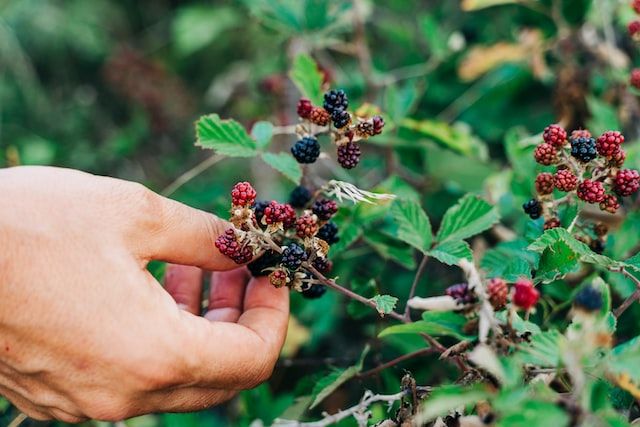 Pick Wild Blackberries
The Girls Strawberry U-Pick is easy to miss for those who don't know what they're looking for. Located on South Military Trail, its façade is a small shop located in a strip mall. Tourists should not be fooled by its unassuming exterior. After passing the vast array of candies and ice cream on offer (good luck getting the kids past this without begging or whining for a treat), visitors are transported to a family-friendly wonderland behind the store.
Here, children will immediately forget about the sweets they crave in favor of coming face to snout with an animal at the zoo. Yes, a zoo! Children can feed goats, pet a lizard, ogle exotic birds, or ride the strawberry express train. When they've finished at the zoo, head to the hydroponic strawberry "patch" to pick the tastiest berries on offer. However, tourists should check first, though, as they're not always available for picking. Other produce is available for picking throughout the year.
Address:
14466 South Military Trail, Delray Beach, Florida

Tickets:
Children cost $5.95, Adults cost $7.95, and Seniors cost $6.95

Hours:
The store is open

Tuesday through Friday from 10:30 am to 8:30 pm and Saturday and Sunday from 10 am to 8:30 pm. The Petting Zoo is open Tuesday through Friday from 10:30 am to 5:30 pm and on Saturday and Sunday from 10 am to 5:30 pm. They are closed on Monday.
7
Feed Sharks At Sandoway Discovery Center
Sharks swimming
Like The Girls Strawberry U-Pick, the attractions at Sandoway Discovery Center are hidden behind an unassuming exterior, in this case, a lovely historic home. Dubbed a "coastal ecosystems and marine life center," this pretty spot is dedicated to improving the marine environment in Delray Beach and beyond. Exhibits include many hands-on interactions with some of Florida's unique marine life and diverse ecosystems. Visitors can head upstairs to use binoculars on the observation deck; it's amazing what can be seen from this vantage point. There's also a butterfly garden, numerous aquariums, and a large coral reef tank bursting with vibrant creatures.
The most popular thing to do here is to attend a shark or stingray feeding, so be sure to time the visit with this exciting event, which occurs Tuesday through Sunday at 1 pm and twice on Saturdays (at 11 am and 1 pm). Aquarium feedings take place Tuesday through Sunday at 2 pm.
Feeling in need of some good karma? Adopt an animal of your choice. The money donated with help feeds and care for this animal for a year.
Address:
142 South Ocean Boulevard, Delray Beach, Florida

Tickets:
$10 for those aged 3 and older.

Hours:
Tuesday through Friday from 12 pm to 4 pm. Saturday from 10 am to 4 pm and Sunday from 12 pm to 4 pm. Closed Monday.
6
Build A Sandcastle At Delray Municipal Beach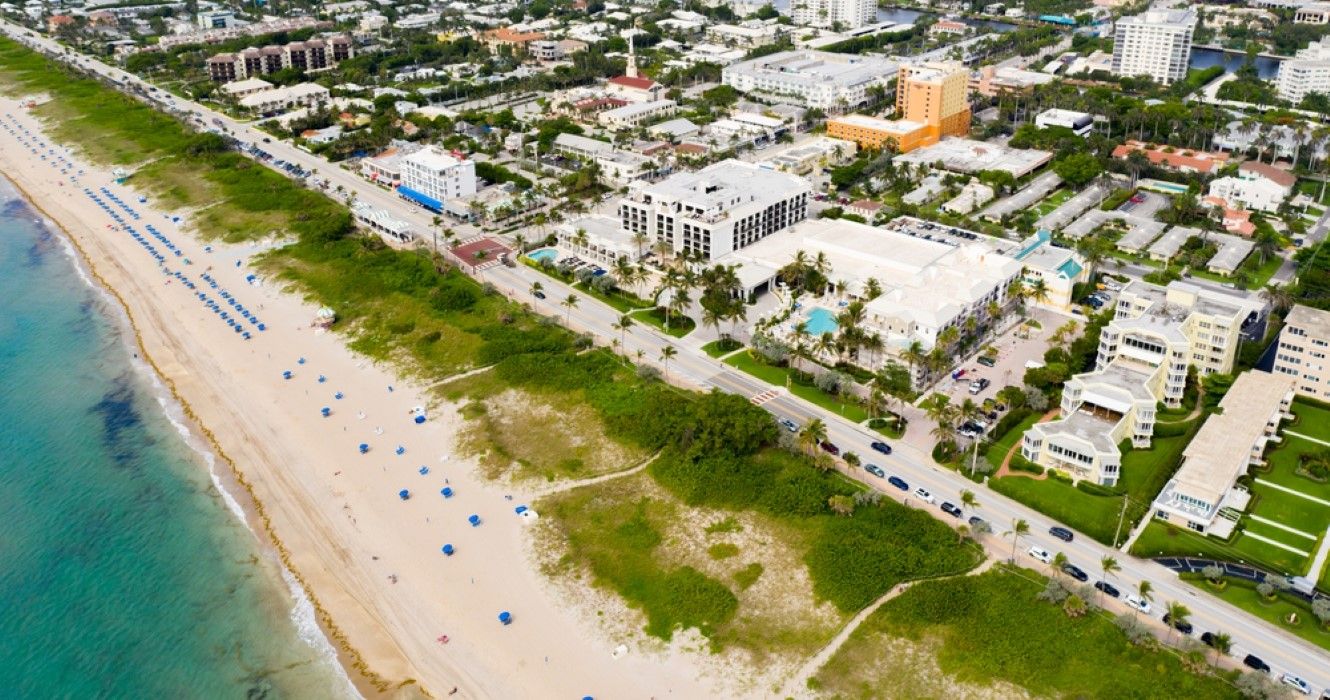 Delray Beach, Florida
It feels sacrilegious to visit a small town in Florida without hitting the beach. This is the Sunshine State, after all, so digging weary toes into the soft sand is pretty much a rite of passage. Delray Municipal Beach is a must-visit for anyone who has a bit of extra time to spend in the region. Stretching over a mile and a half along the coast, this centrally located beach provides easy access to the shops and restaurants of Atlantic Avenue, making it super easy to spend a whole day here. A perfect beach for families, lifeguards are on duty between 9 am and 5 pm from late September through mid-March. Oceanside Beach Service is on hand for all the things tourists didn't want to drag with them—from umbrellas to sun loungers to cabanas. Paddleboarding, body surfing, sandcastle-building, swimming, sailing, and volleyball are popular activities.
Arrive early, particularly on weekends and winter holidays, as parking can fill up quickly. Or better yet, use a car service to drop off and pick up, so there's no need to find or pay to ditch the car.
Address:
South Ocean Boulevard, Delray Beach, Florida
5
Take The Dog To Lake Ida West Park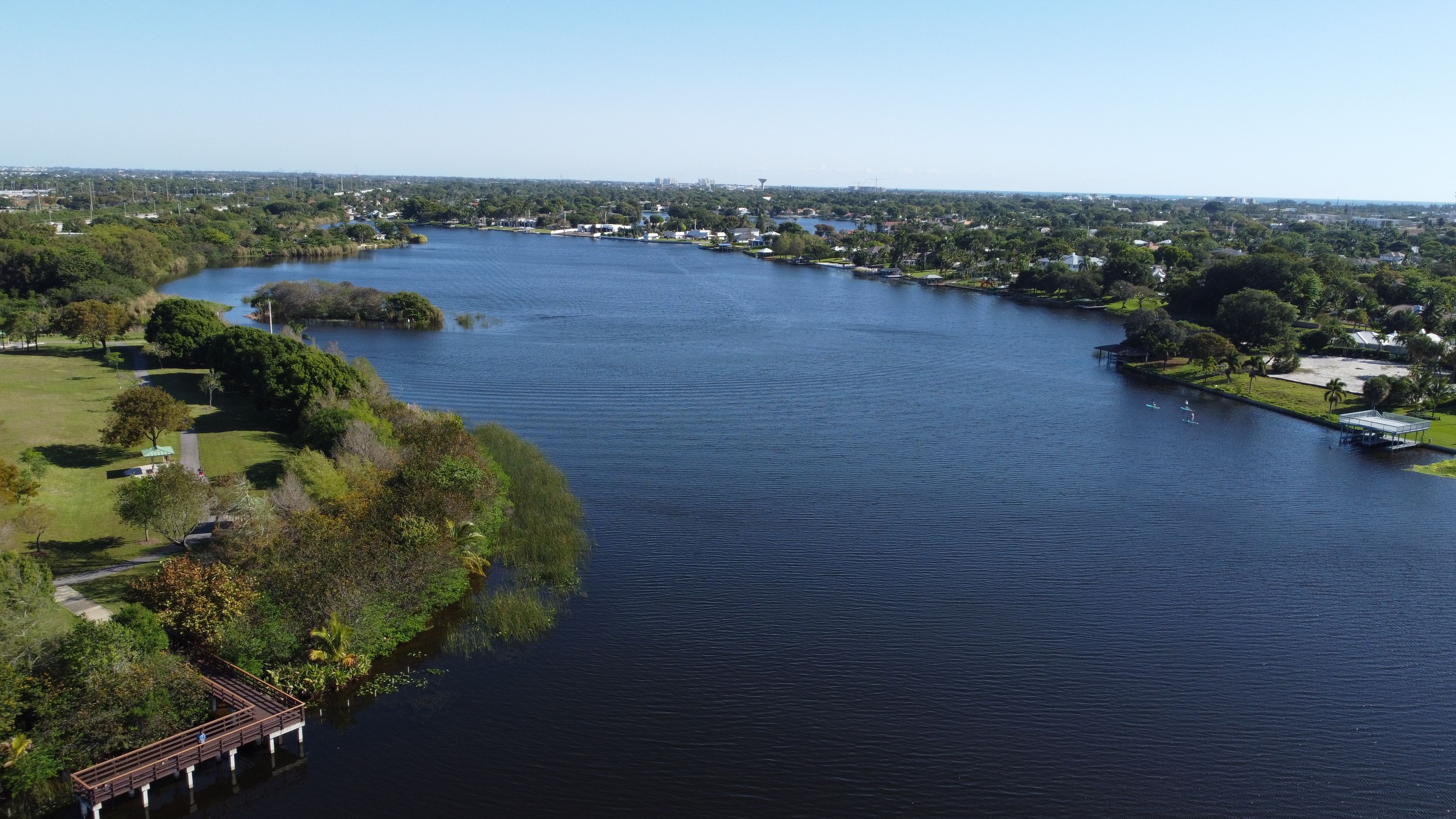 Beautiful Lake Ida, Delray Beach, Florida
There's a heck of a lot to do at Lake Ida West Park. Boasting over 189 acres, this outdoor nirvana is a haven for visitors who like to breathe fresh air, soak up impeccable views, and get some exercise while they're at it.
Two-mile bike and walking paths, a large lake, and a playground are enticing to families looking for a fun way to spend a day that doesn't involve picking sand from their bathing suits. Pack food to cook on the public grills for lunch, bring an inflatable kayak to launch for a few hours spent exploring the lake, or bring along some fishing gear. Tourists should be sure to bring the four-legged family members along. Lake Ida Dog Park is a pet-friendly haven for furry friends. They can run, play, or relax with other dogs.
Address:
1455 Lake Ida Road, Delray Beach, Florida

Hours:
Daily from sunrise to sunset.
4
Hit The Beach At Atlantic Dunes Park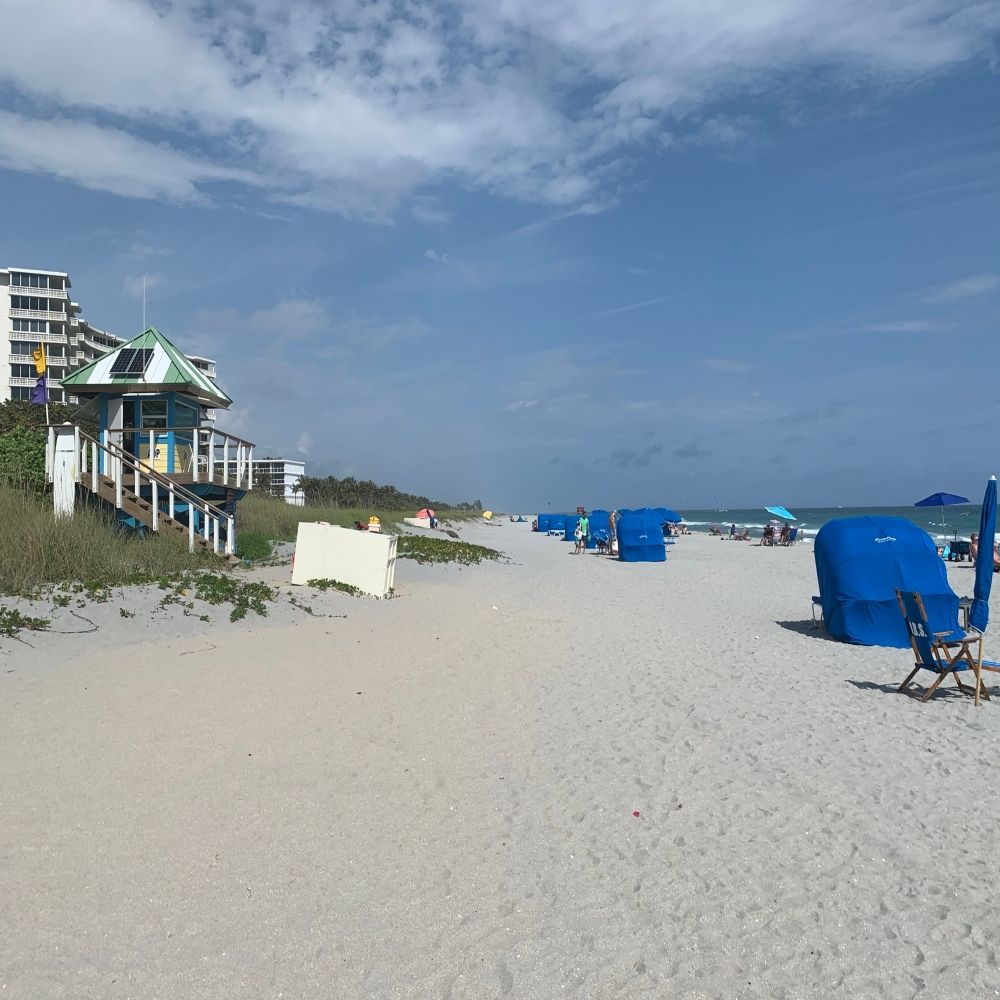 The beach at Atlantic Dunes Park. 
Those looking for a more laid-back beach experience should head to Atlantic Dunes Park. A hidden stretch of sand lies within a wooded area set back from the A1A and is almost undiscoverable unless travelers know to look for it. Getting to the sand is half the fun—tourists must wander through a shaded, 300-foot nature trail that cuts through the dunes. Lifeguards are on duty at busy times of the year, and there are restrooms and picnic tables, as well as a boardwalk, making this a safe beach to visit with the family. Metered parking is available, but it can be tough to secure a spot during busy times.
The main parking lot is situated across the street from the beach on South Ocean Boulevard. Don't drive too quickly as it is easy to miss.
Address:
1605 South Ocean Boulevard, Delray Beach, Florida

Hours:
Daily from 8 am to dusk.
Related: This Florida Beach Is One Of The Safest For Snorkeling
3
Find Zen At The Morikami Museum And Japanese Gardens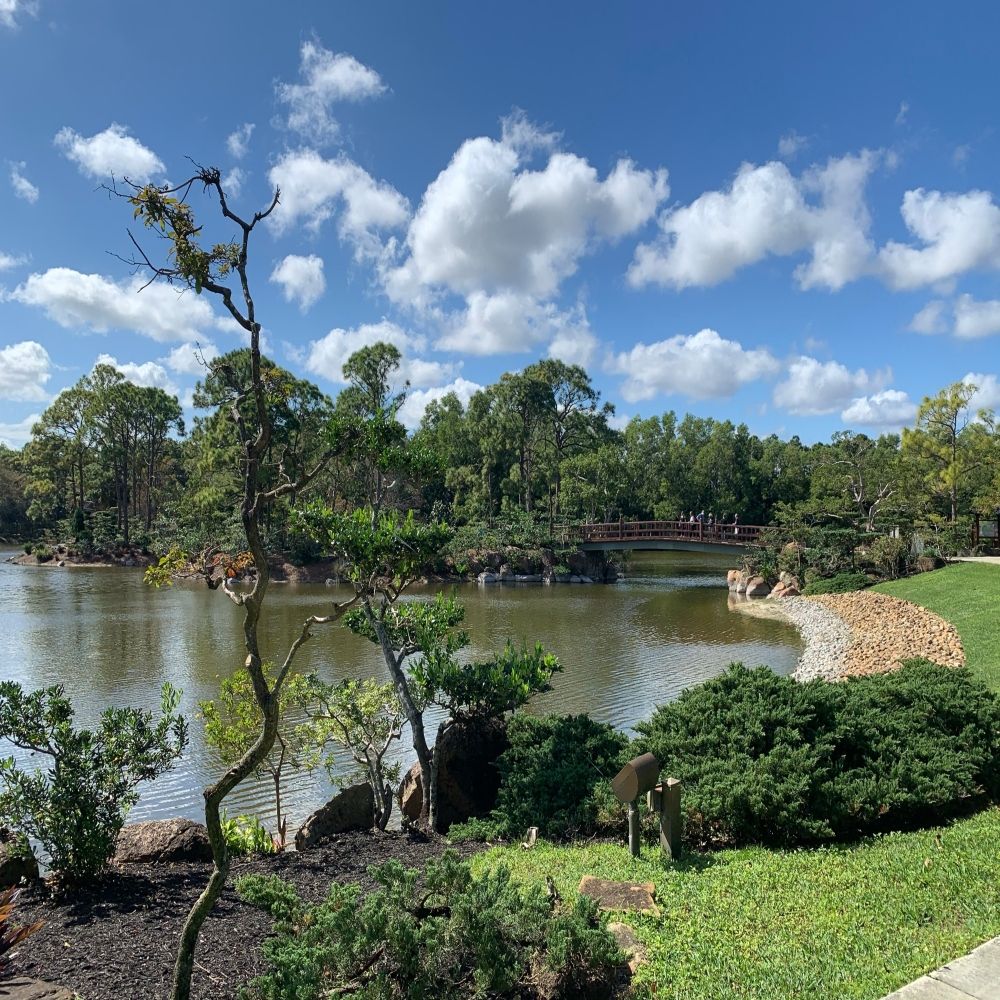 A bridge spans the pond at Morikami Museum and Japanese Gardens. 
There are few places in Florida as serene as the Morikami Museum And Japanese Gardens. A treat for all the senses, this tranquil attraction should be added to every tourist's "must-see" list. Intoxicating scents waft over visitors as they wander quietly through the 16 acres of immaculate gardens, admiring the gorgeous flora and fauna on display. Over 11 centuries worth of garden styles can be explored here, with examples of designs from the ninth to 20th century on display. The rotating gallery exhibits are worthy of a visit, and the bonsai gardens are spectacular. The Yamato-Kan museum sits on its own small island, a replica of a traditional Japanese Villa; this lovely landmark grants its guests a look at various items important in Japanese culture. Tourists can set aside time to enjoy lunch at the open-air Cornell Café. The food is remarkably fresh and delicious, and the elevated view over the gardens is divine.
Embark on the mobile-guided tour for an in-depth look at the six main gardens, bonsai collection, and Seishin-an Tea House.
Address:
4000 Morikami Park Road, Delray Beach, Florida

Tickets:
Adults cost $15, Children aged 6 to 17 cost $9, and Seniors aged 65 and older cost $13.

Hours:
Tuesday through Sunday from 10 am to 5 pm. The Cornell Café is open from 11 am to 3 pm on Tuesday through Sunday.
2
Walk The Boardwalk At Wakodahatchee Wetlands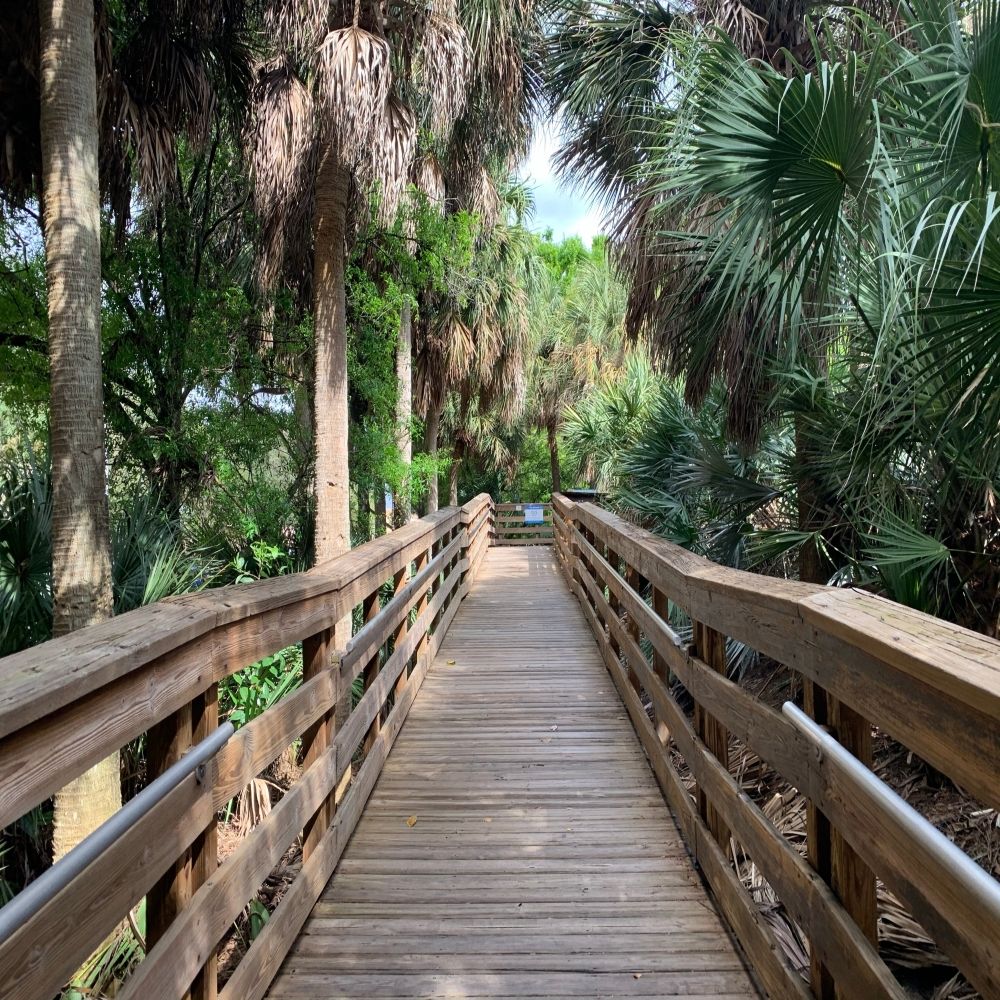 The Wakodahatchee Boardwalk. 
Early risers will get the most from their visit to the serene Wakodahatchee Wetlands. It's at this time that the 50 acres of wetlands are at their most active. The three-quarter-mile boardwalk is the perfect place to wander quietly, examining the various creatures who began their days hours before. Part of the Great Florida Birding Trail, these wetlands are home to some of Florida's most captivating birds not to mention the state's most famous resident—the alligator. Tourists should keep their eyes peeled for eyes peeking out from the water. Turtles, frogs, rabbits, and raccoons also call this area home, so there's no lack of wildlife to spy on. This property is operated by the Palm Beach County Water Utilities Department, but it's the Southern Region Water Reclamation Facility that treats close to two million gallons of wastewater each day and pumps it into this area. The pond is used as a percolation site, allowing billions of gallons of fresh water to be returned to the water table.
Address:
13270 Jog Road, Delray Beach, Florida

Hours:
Daily from 6 am to 6 pm.
Related: 10 Things You Didn't Know You Could Do In Florida
1
Shop, Then Grab A Bite On Atlantic Avenue

Atlantic Avenue Sign
There's nothing a little retail therapy can't fix, especially when it's conducted on the bustling Atlantic Avenue. The main shopping district, and downtown core, this is the street to see and be seen on in Delray Beach. Lively at all times of day and night and the famed venue for popular festivals and events, life is never dull on Atlantic Avenue!
In addition to its boutique shops and buzz-worthy restaurants, Atlantic Avenue is a people-watching paradise. Deck 84 boasts waterfront dining and tasty burgers, while the seafood at Lionfish is mouthwateringly good.
Located just off Atlantic Avenue, on SE 7th Avenue, CASA L'ACQUA's Scaloppine Picatta al Limone is delish.
At night, the street comes alive with music, amorous couples, and families dining on outdoor patios. Street parking can be a pain, especially during festivals like the Downtown Delray Beach Festival and the Delray Affair.