Those who know about Houston probably know that it's the home of the NASA Space Center, one of the main attractions in the city. Indeed, lovers of everything outer space are drawn to this fascinating destination. However, Houston has so much more to offer visitors with varied interests.
From museums to aquariums, theaters to shopping outlets, there's never a dull day in this Texas metropolis. Plus, as if this isn't enough, lovers of water activities can head to Galveston Bay where kayaking, swimming, and fishing are among the experiences.
There's certainly a lot to learn about Houston and this travel guide will help those planning a trip to find out everything they need to know about the city and make the most of their stay.
UPDATE: 2023/04/06 08:43 EST BY BARRY JUMA
Hot Spots Of Houston: The Ultimate Travel Guide & Things To Do There
Houston's popularity in not just the state, but in the entire country, is undeniable, making it a top tourist destination. It's hard to spend just a day in Houston, so this update includes more things to do in the city and a little farther out at the Kemah Boardwalk, offering visitors enough options to keep them busy throughout their visit.
Top Things To Do In Houston
Whether tourists are visiting Houston for just a weekend or for an entire month, there are many things to do in this city that are worth experiencing. Here are just a few.
18
Tour The NASA Space Center
Boeing 747-123 'N905NA' with replica Space Shuttle Orbiter "Independence" at Independence Plaza in Space Center Houston, Texas
The NASA Space Center is a fascinating museum with exhibits on the US space program. Visitors can learn what it takes to train to be an astronaut at the training control. There's also a tour of Mission Control, where visitors get a behind-the-scenes look at the intrigues of space exploration.
The NASA Space Center also boasts exhibits of used spacecraft, including SpaceX's Falcon 9, plus a collection of space suits from the first shuttle flights.
Hours
: 9 am – 5 pm (daily)

Ticket price
: $30 for adults, $25 for children ages 4 – 11, and $28 for seniors.
Related: What To Expect At The Houston Space Center
17
Visit The Houston Museum Of Natural Science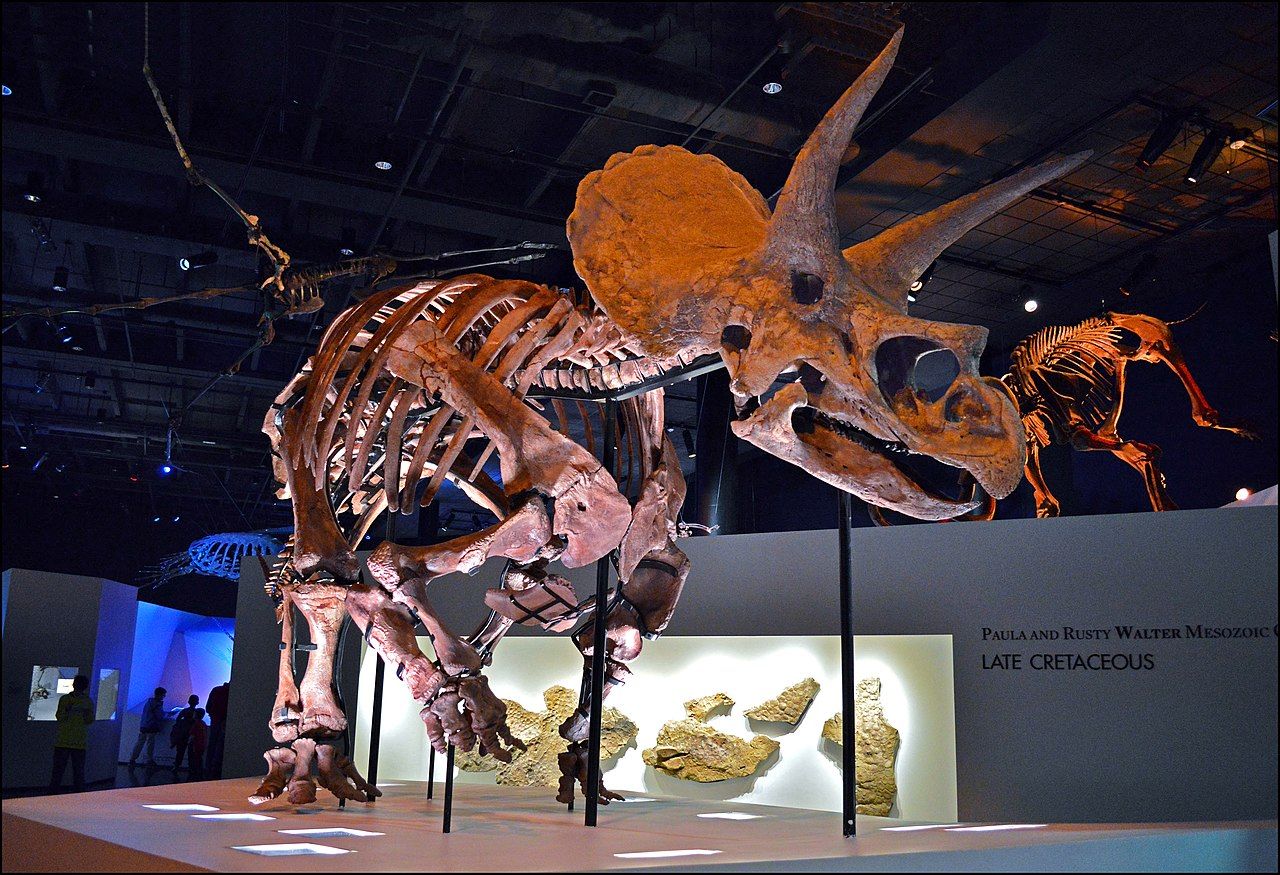 Triceratops at the Houston Museum of Natural Science
Those interested in natural science should drop by the Houston Museum of Natural Science. There are exhibitions with artifacts from the Renaissance and Victorian eras, plus displays of Texas wildlife among many other exhibits.
The museum also hosts a planetarium, the Burke Baker Planetarium, with interesting presentations on different astronomical topics.
Hours
: 9 am – 5 pm (daily)

Ticket price
: $25 for adults, $16 for children
16
Check Out The Animals At The Houston Zoo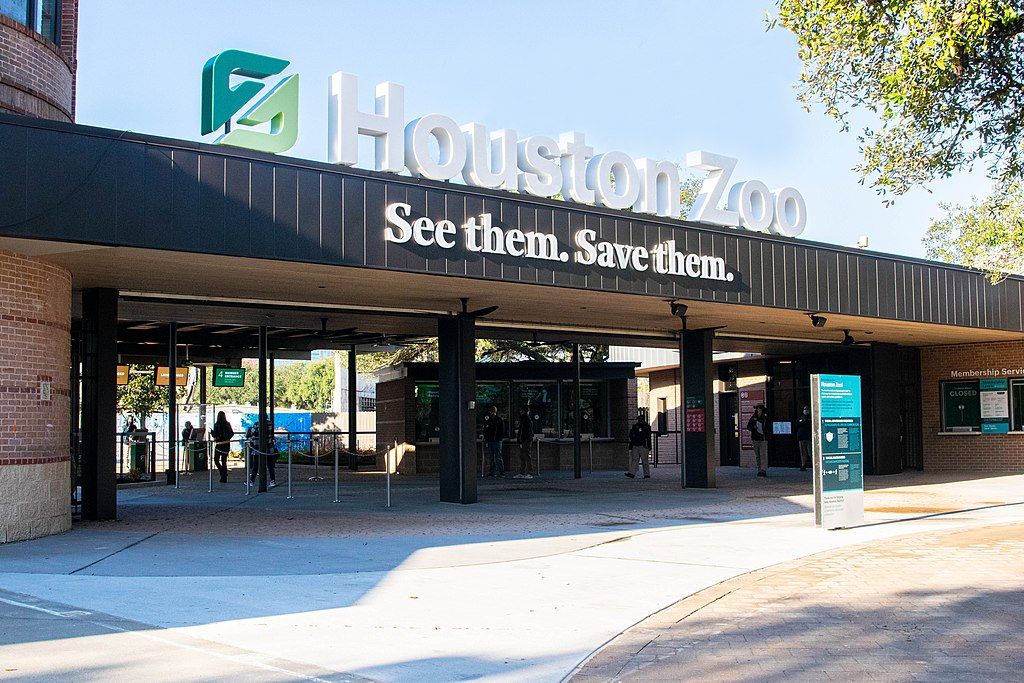 A view of the Houston Zoo main entrance
The Houston Zoo boasts a whopping 6000-plus animals that are indigenous to different parts of the world.
Visitors get to see animals like the Ankole cattle, which are indigenous to Eastern Africa, as well as Asian elephants, giant anteaters, and chimpanzees, among others.
There are also Animal Encounters, where visitors get a chance to get close to some of the animals.
Hours
: 9 am – 4 pm (daily)

Ticket price
: $22.95
15
Stroll Through Discovery Green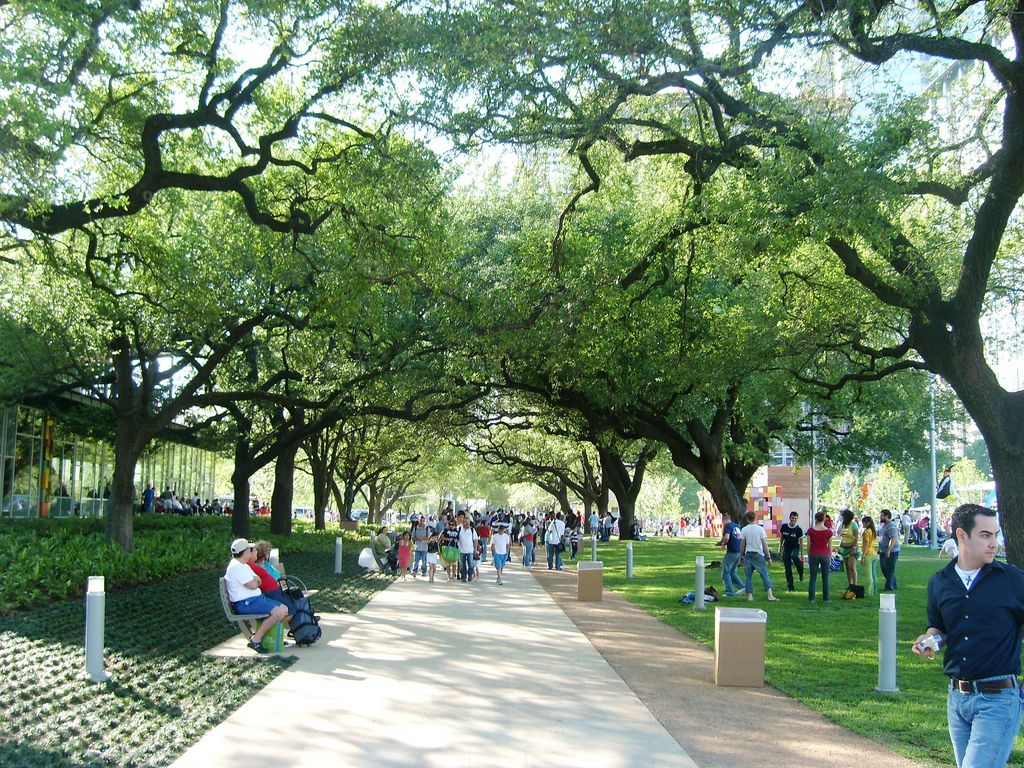 People hanging out at Discovery Green
Discovery Green is a lush public park in the heart of Houston. Found in the downtown area, this park is a lovely place to unwind from the rush of the city. It spans about 12 acres, with space to host different events throughout the year.
There's an outdoor ice skating rink, a lake (Kinder Lake), a kids' playground, and 12 gardens. From kayaking on the lake to ice skating, there's never a dull moment at this park.
Hours
: 6 am – 11 pm (daily)

Ticket price
: Free
14
Catch A Baseball Game At Minute Maid Park
A baseball game at Minute Maid Park
This is the home field of the Houston Astros, a Major League Baseball team. The stadium can seat over 40,000 people, and it boasts a retractable roof.
Tours of the park are conducted every day with durations ranging from 10 minutes to 2 hours depending on the type of tour. Minute Maid Park is also an event venue; it hosts huge concerts and galas throughout the year.
Related: 10 Things You Can Only See In Texas
13
Take The Kids To The Children's Museum Houston
WhisperToMe distributed under a
CC0 1.0
license."">
Children's Museum Houston building
The perfect spot for families, the Children's Museum Houston offers interactive exhibits and engaging activities for children of all ages. Kids can explore Kidtropolis, a miniature city, or immerse themselves in the world of science at the EcoStation.
Visitors should also head to the PowerPlay exhibit, where physical challenges promote healthy living. For hands-on learning and endless fun, this museum is a must-visit.
Address:
1500 Binz St, Houston, TX 77004, United States

Hours
: Tue, Wed, Fri & Sat: 10 am – 6 pm; Thu: 10 am – 8 pm; Sun: 12 pm – 6 pm (closed on Mon)

Ticket price
: $17 for adults and children; $16 for seniors age 65+; free for infants under 1 year
12
Hang Out At Buffalo Bayou Park
Anvesh Uppunuthula on
Unsplash
"">
Aerial view of Buffalo Bayou Park in Houston
Tourists can explore Houston's natural beauty at Buffalo Bayou Park, a 160-acre urban oasis nestled along the bayou. This picturesque park boasts a variety of attractions, including hiking and biking trails, a unique playground, and the stunning Lost Lake.
Visitors have a chance to enjoy outdoor activities like kayaking, birdwatching, or simply have a leisurely picnic amidst the greenery. This site also boasts breathtaking views of Houston's skyline from the iconic Eleanor Tinsley section.
Address:
1800 Allen Pkwy &, Memorial Dr, Houston, TX 77019, United States

Hours
: 6 am – 11 pm (daily)

Ticket price
: Free
11
Explore Nature In The Houston Arboretum & Nature Center
Idawriter distributed under a
CC BY-SA 3.0
license."">
A boardwalk in the Houston Arboretum & Nature Center
Nestled in the city's Memorial Park, this serene haven offers visitors a chance to escape urban life and reconnect with nature. Covering 155 acres, the Houston Arboretum boasts five miles of picturesque trails, diverse wildlife, and various educational programs.
Guests can wander through the tranquil meadows, marvel at the native flora and fauna, or participate in workshops to enhance their knowledge. The center also features a Discovery Room, perfect for children to engage in interactive exhibits.
Address:
4501 Woodway Dr, Houston, TX 77024, United States

Hours
: Trails – 7 am – sunset (daily); Nature Center Building – 9 am – 4 pm (daily)

Ticket price
: Free (donations accepted)
F. Muhammad from
Pixabay
"">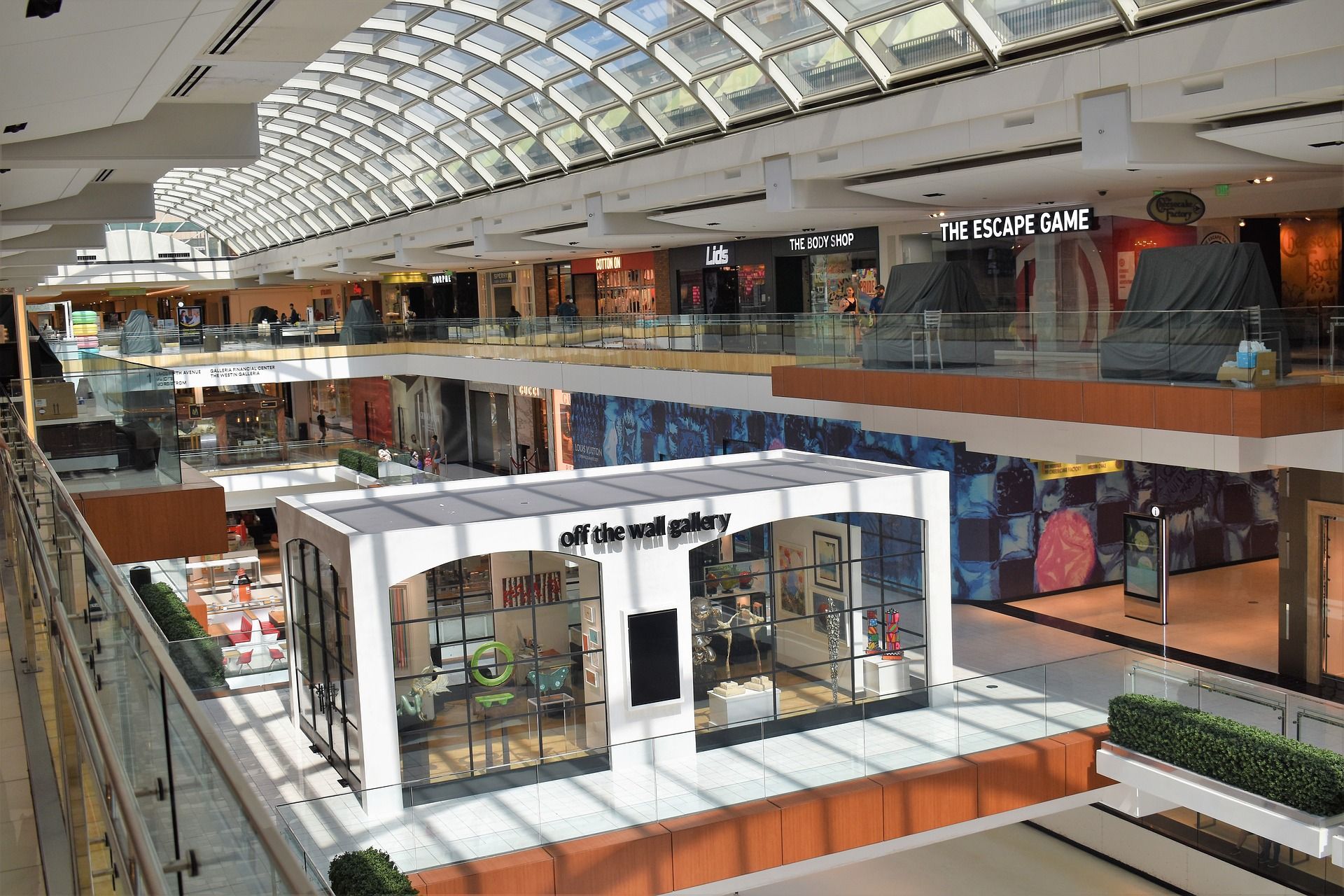 Interior of the Galleria Mall in Houston
This impressive shopping mall, located in Houston's Uptown district, offers a luxurious retail experience for visitors. The Galleria boasts over 400 stores and restaurants, including high-end brands and designer boutiques, ensuring endless shopping possibilities.
In addition to retail therapy, guests can enjoy the mall's ice skating rink, two swimming pools, and a children's play area. With a variety of amenities and entertainment options, The Galleria caters to the needs of every traveler.
Address:
5085 Westheimer Rd, Houston, TX 77056, United States

Hours
: Mon – Thu: 10 am – 8 pm; Fri & Sat: 10 am – 9 pm; Sun: 12 pm – 7 pm
9
Have Fun At The Kemah Boardwalk
The Kemah Boardwalk, a vibrant waterfront destination, offers various exciting activities for all ages. Located just 20 miles from downtown Houston, this lively spot features amusement rides, games, shopping, and dining options.
Thrill-seekers can enjoy exhilarating rides like the Boardwalk Bullet roller coaster, while families will appreciate the double-decker carousel and Ferris wheel. The boardwalk also hosts live entertainment and seasonal events, ensuring a memorable experience for every visitor.
Address:
215 Kipp Ave, Kemah, TX 77565, United States

Hours
: Mon & Tue: 12 pm – 8 pm; Wed & Thu: 11 am – 8 pm; Fri & Sun: 11 am – 9 pm; Sat: 11 am – 10 pm

Ticket price
: Free entry, pay per ride
8
Best Time To Visit Houston
7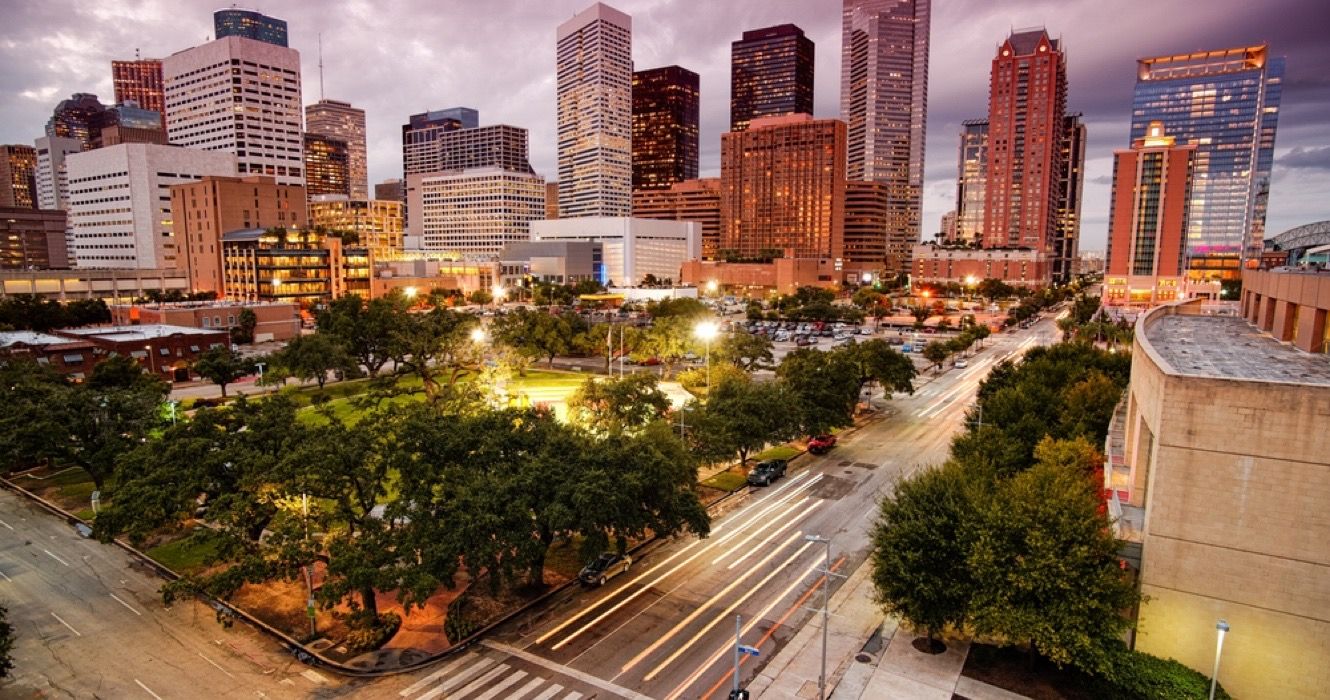 Visitors should consider three things when thinking about the best time to visit a destination: the weather, seasonal prices, and activities.Ideally, the best time to visit should be when the weather is good, prices are low, and there are still lots of things to do.The best times to visit Houston are the months of spring (March to early May) and autumn months (October to November).The weather during this time is neither too hot nor too cold so it's ideal for outdoor and indoor activities. Also, visitor numbers aren't high in these months, meaning that prices are low. Plus, crowds are also fewer.The summer months (June to September) are the busiest in Houston. During this time, there are lots of festivals and fun outdoor activities but prices are significantly higher. It also gets quite hot and humid in summer.Still, the chances of rain are higher during summer, plus it is also hurricane season in the area.Winter can get chilly in Houston with temperatures dipping as low as 40 degrees Fahrenheit (4 degrees Celsius) at night.During winter, prices are low owing to the low visitor numbers making this an ideal time for visitors on a tight budget. However, visitors during this time might want to focus on indoor activities because of the cold weather.
6
How To Get Around Houston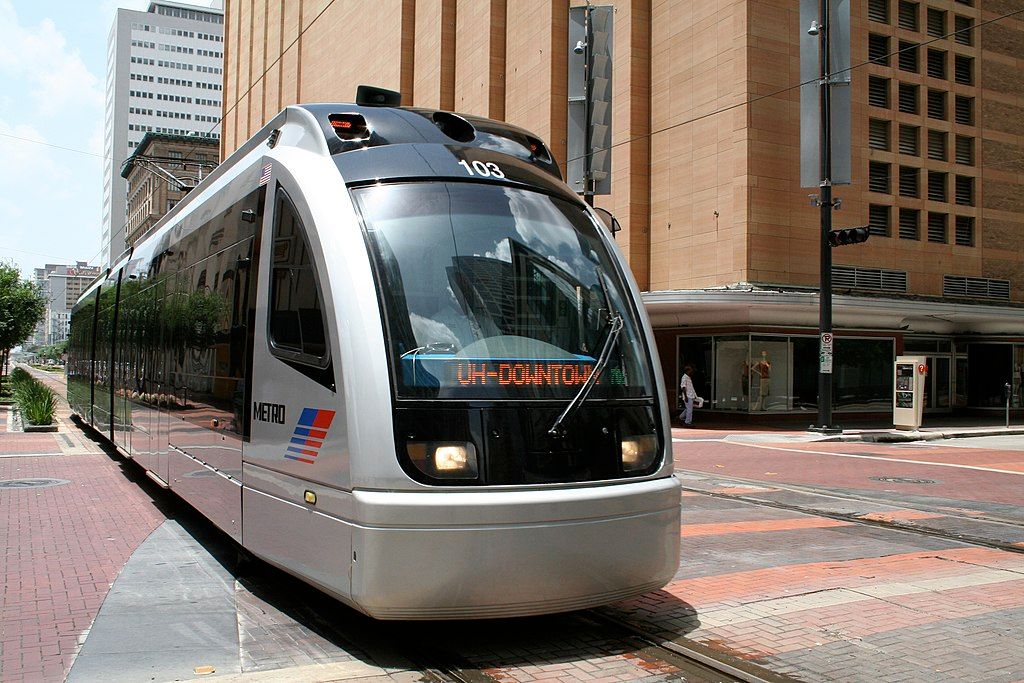 METRORail on Main Street in Downtown Houston
Public Transportation
Houston has a reliable public transportation system that's made up of a light rail system and public buses. Operated by the Houston METRO, the buses and trains cover numerous routes around the city, making public transportation the best way to get around Houston.
Fares start at $1.25 on both the bus and train and commuters can either buy an individual ticket or a reloadable fare card.
By Car
Since Houston's area is over 660 square miles (1700 square kilometers), visitors planning to explore beyond the downtown area would find it more convenient to get a car.
There are several car rental services right from the airport, like Hertz, Budget Car Rental, Enterprise Rent-A-Car, and many others.
To save costs, tourists may rent a car only when they are touring the sites outside of Houston's metro area.
Taxis
This is a costly option, especially for those traveling long distances. Taxis in Houston charge about $4.75 for the first mile and an additional $2.20 for each additional mile. It costs about an extra $1 for nighttime rides.
Visitors can also opt to hail a cab on apps like Uber or Lyft for a more affordable ride.
5
Places To Eat In Houston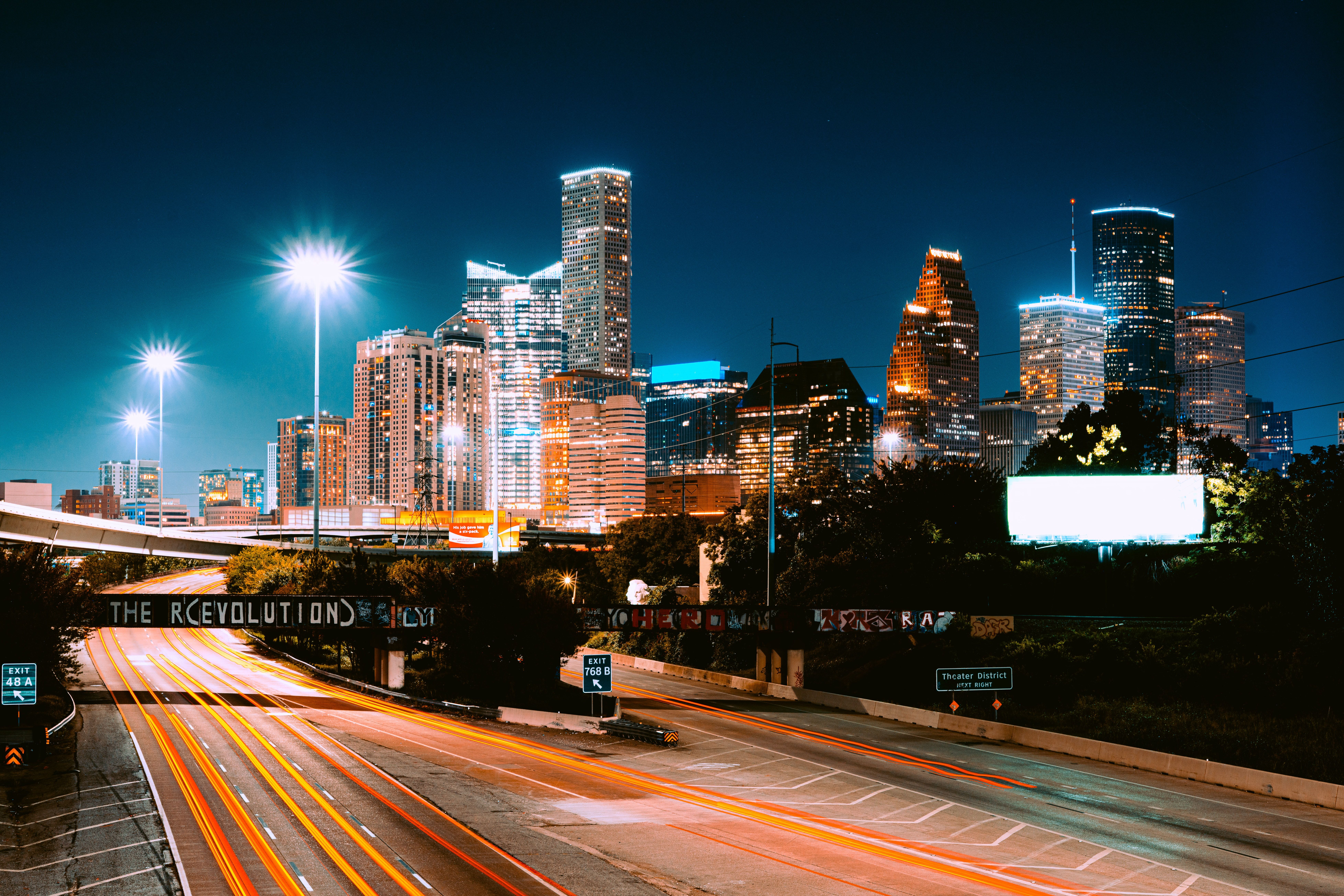 Beautiful view of Houston
Breakfast
Mexican delights like tacos and kolaches are popular breakfast treats as well as classics like bacon, eggs, cheese sandwiches, and pancakes. Several restaurants in the city serve these and more.
Address
: 3711 Travis St, Houston, TX 77002, United States

Opening hours
: 7 am – 2 pm (daily)

Average price
: $10
Address
: 604 Fairview St, Houston, TX 77006, United States

Opening hours
: Mon – Sat: 11 am – 10 pm; Sun: 11 am – 9 pm

Average price
: $12.50
Address
: 2109 Dunlavy St, Houston, TX 77006, United States

Opening hours
: Tue – Sun: 7 am – 2 pm (closed on Mon)

Average price
: $10
Lunch
There are numerous burger options in Houston with several spots serving multiple variants of this popular meal.
Aside from burger options for lunch, barbecue is more of a quintessential Texan meal and it's also worth considering a BBQ joint in Houston. And, one shouldn't leave the city without trying out a Tex-Mex dish. Here are options where these meals can be enjoyed.
Address
: 304 Sampson St, Houston, TX 77003, United States

Opening hours
: Mon – Fri: 10 am – 4:30 pm (closed on Sat & Sun)

Average price
: $8
Address
: 3 Greenway Plaza Suite C210, Houston, TX 77046

Opening hours
: Mon – Fri: 11 am – 2 pm (closed on Sat & Sun)

Average price
: $10
Address
: 1777 Walker Street, Suite A, Houston, TX 77010

Opening hours
: Tue – Thu: 11:30 am – 9 pm; Fri & Sat: 11:30 am – 10 pm; Sun: 10 am – 3 pm (closed on Mon)

Average price
: $40
Dinner & Drinks
For dinner, visitors can try out the seafood in Houston, with a number of restaurants serving this fresh every day. Another popular dinner option is steak; Houston is peppered with excellent steakhouses. There are also some wonderful Asian restaurants in the city.
In fact, Houston has a large Vietnamese population, so Vietnamese restaurants are aplenty.
For drinks, patrons should consider margaritas among other cocktails at the bars around the city.
Address
: 3323 Ella Boulevard, Houston, TX 77018

Opening hours
: 10 am – 11 pm (daily)

Average price
: $12
Address
: 2621 Westpark Drive, Houston, TX 77098

Opening hours
: Sun – Wed: 11 am – 9 pm; Thu: 11 am – 9:30 pm; Fri & Sat: 11 am – 10:30 pm

Average price
: $20
Address
: 1424 Westheimer Rd STE B, Houston, TX 77006

Opening hours
: 4 pm – 2 am (daily)

Average price
: $10
4
Popular Neighborhoods In Houston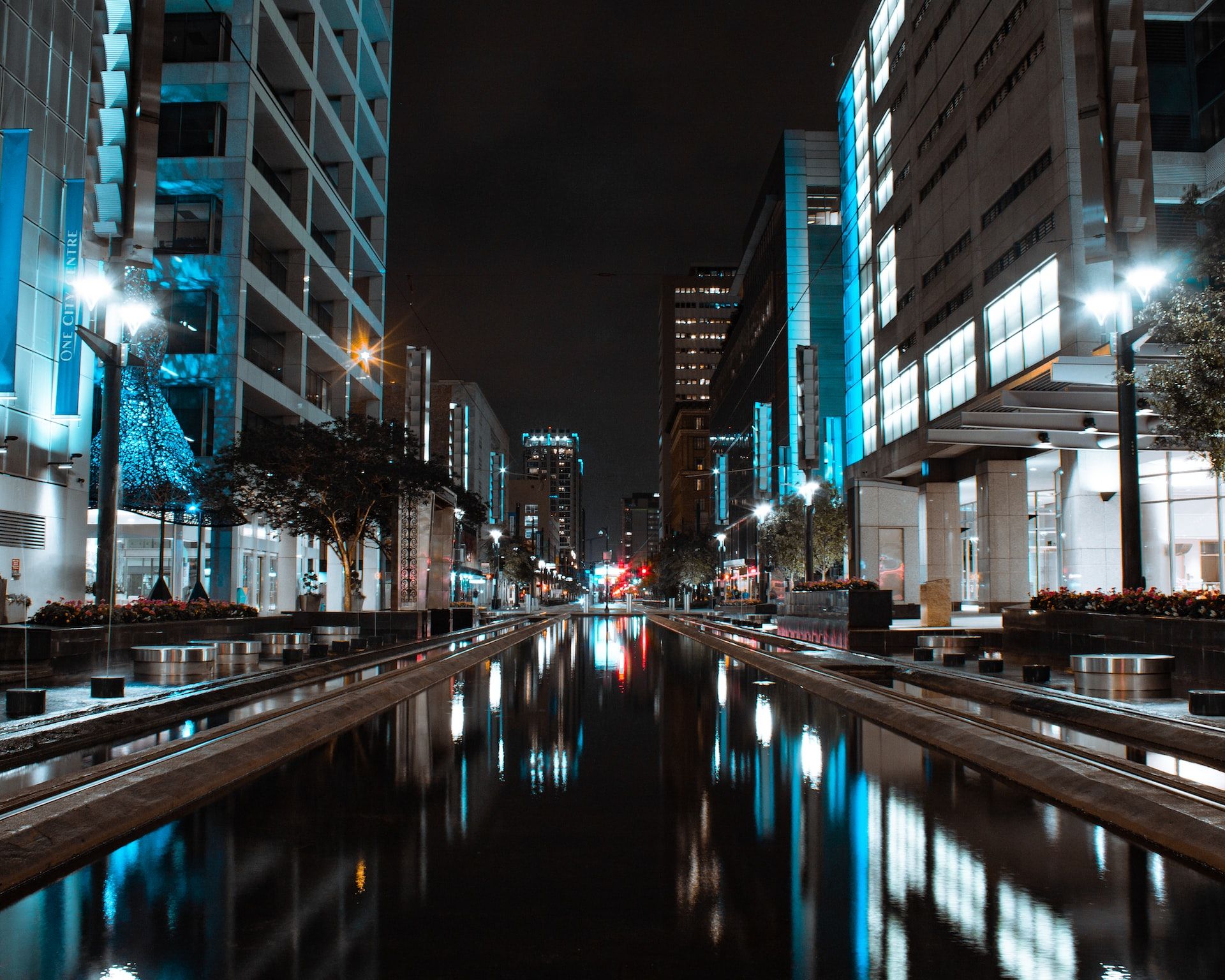 A street in Downtown Houston
Houston Museum District
As its name implies, this neighborhood is home to almost 20 museums, like the Museum of Fine Art Houston, and the Children's Museum Houston.
This makes the Museum District a great place to stay for visitors interested in delving into the arts and culture of the city.
Moreover, the Houston Zoo is also within this area, and the downtown area is just a few minutes away.
Houston Heights
Better known as The Heights or Greater Heights, this neighborhood is found to the north of the Central Business District. It's known as one of the oldest neighborhoods in Houston, with homes that date as far back as the early 1900s.
The neighborhood boasts a variety of restaurants, plus hotels like Western Inn Houston and Courtyard by Marriott are located here.
Downtown Houston
The downtown area is a beehive of activity, as any downtown area is.
Those who stay here enjoy proximity to attractions like the Houston Aquarium and Discovery Green. It's also well served by shopping outlets and restaurants.
Downtown Houston has a number of apartment buildings as well as hotels for those with different budgets.
Memorial
Memorial is a suburb within a 20-minute drive of the downtown area, sitting next to Freedom Park.
This neighborhood is great for those who want a more laid-back vibe than that of the downtown area without giving up the proximity to the Central Business District.
This leafy part of Houston is replete with cafes, parks, and shopping outlets. Hotels like Fairfield Inn and Hilton Garden Inn are found in this area.
Related: 10 Quirky Roadside Attractions In Texas Worth A Road Trip
Greenway/Upper Kirby
Greenway/Upper Kirby neighbors River Oaks and Uptown Houston.
It's a trendy neighborhood that's conveniently located near attractions like Houston Zoo and Memorial Park. It is also home to the Urban Harvest Farmer's Market, which is held every Saturday.
Because of the neighborhood's central location, there are many accommodation options, including hotels like Residence Inn by Marriott, and Extended Stay America.
3
Where To Stay In Houston
Houston, Texas
The Hilton Garden Inn Houston/Galleria Area is found in Houston's Uptown area, a short distance from Gerald D.
Hines Waterwall Park, and the Galleria Shopping Mall. Memorial Park is also just 3 miles away. Therefore, those who stay here will have lots to do within a few minutes of the hotel.
Related: Visit Houston To Take A Look At The Best Foodie Neighborhoods
This hotel is found farther outside Downtown Houston in the Channelview area. It's 12 miles from Downtown and about 16 miles from George Bush International Airport.
Guests can stroll to Gene Green Park, which is just a mile from the hotel. River Terrace Golf Course is also nearby.
Found in the Museum Park area, this unit places its guests in the heart of the Museum District, near attractions like the Houston Zoo and Hermann Park, among all the museums in this area.
The Central Business District is also close by, so those who stay here will have easy access to Houston's main attractions.
The rental is a private studio that can host up to two guests.
Address
: Museum Park, Houston, Texas

Amenities
: Private bath, full kitchen, Wi-Fi, double bed

Price
: From $87
2
Money Saving Tips To Know When Visiting Houston
Alisa Matthews on
Unsplash
"">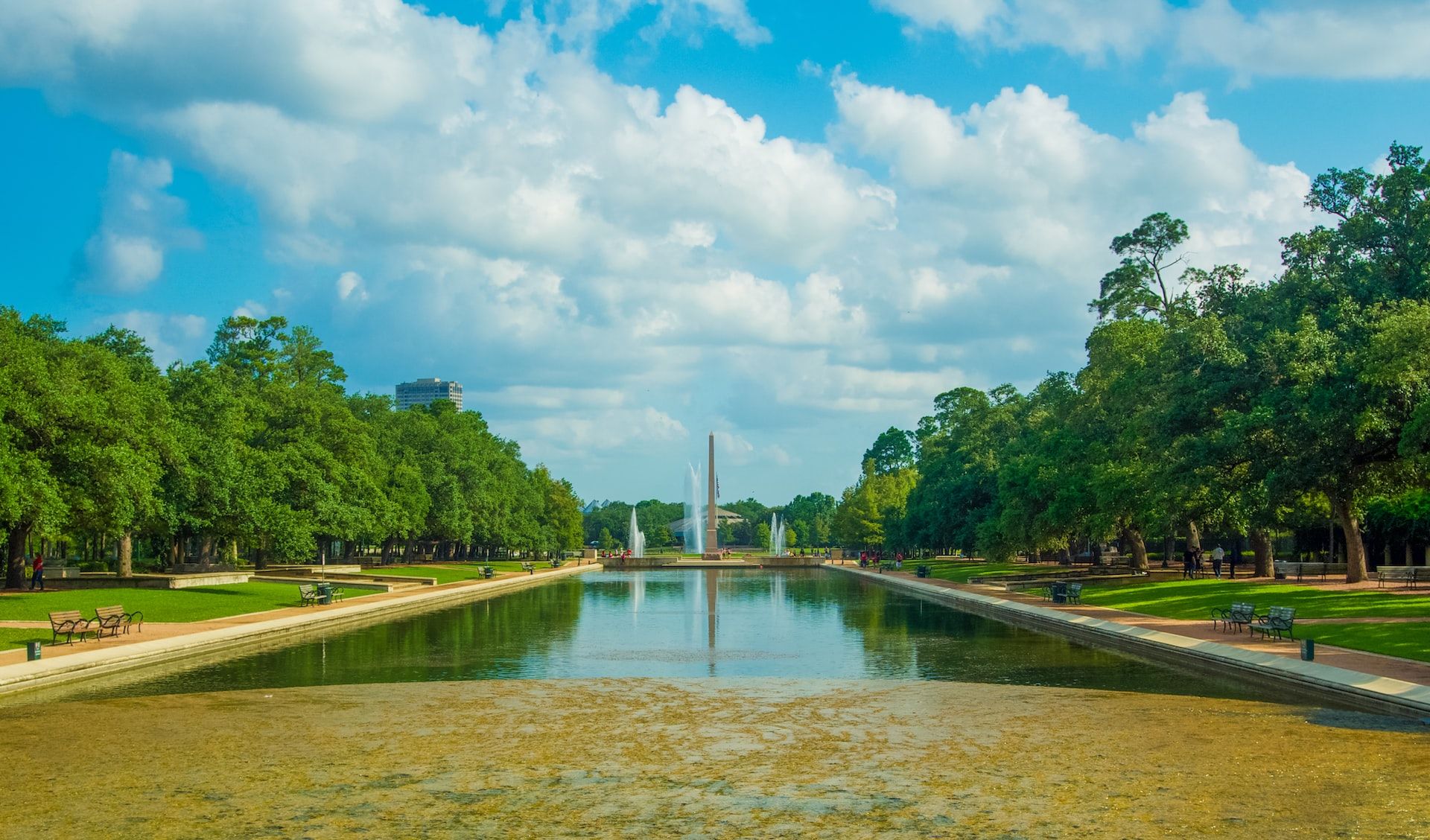 Hermann Park Drive, Houston, TX, USA
The downtown area has a lot of attractions within a few miles of each other. For instance, Discovery Green is just 0.2 miles from Minute Maid Park and 3 miles from the Houston Museum of Natural Science.
Guests who are able to explore on foot end up saving money and seeing more of the city.
Consider cooking
Instead of eating out, visitors can opt to stay at a vacation rental and prepare their own meals, or at least most of the meals. This is cheaper than eating at restaurants.
Try CouchSurfing
CouchSurfing is a community of travelers who host each other in their homes for free. There are likely a number of CouchSurfing hosts in Houston who are willing to let travelers to the city spend a few nights on their couches.
This is a good option for those on a tight budget.
1
How To Spend The Perfect Day In Houston
Benjamin Rauls on
Unsplash
"">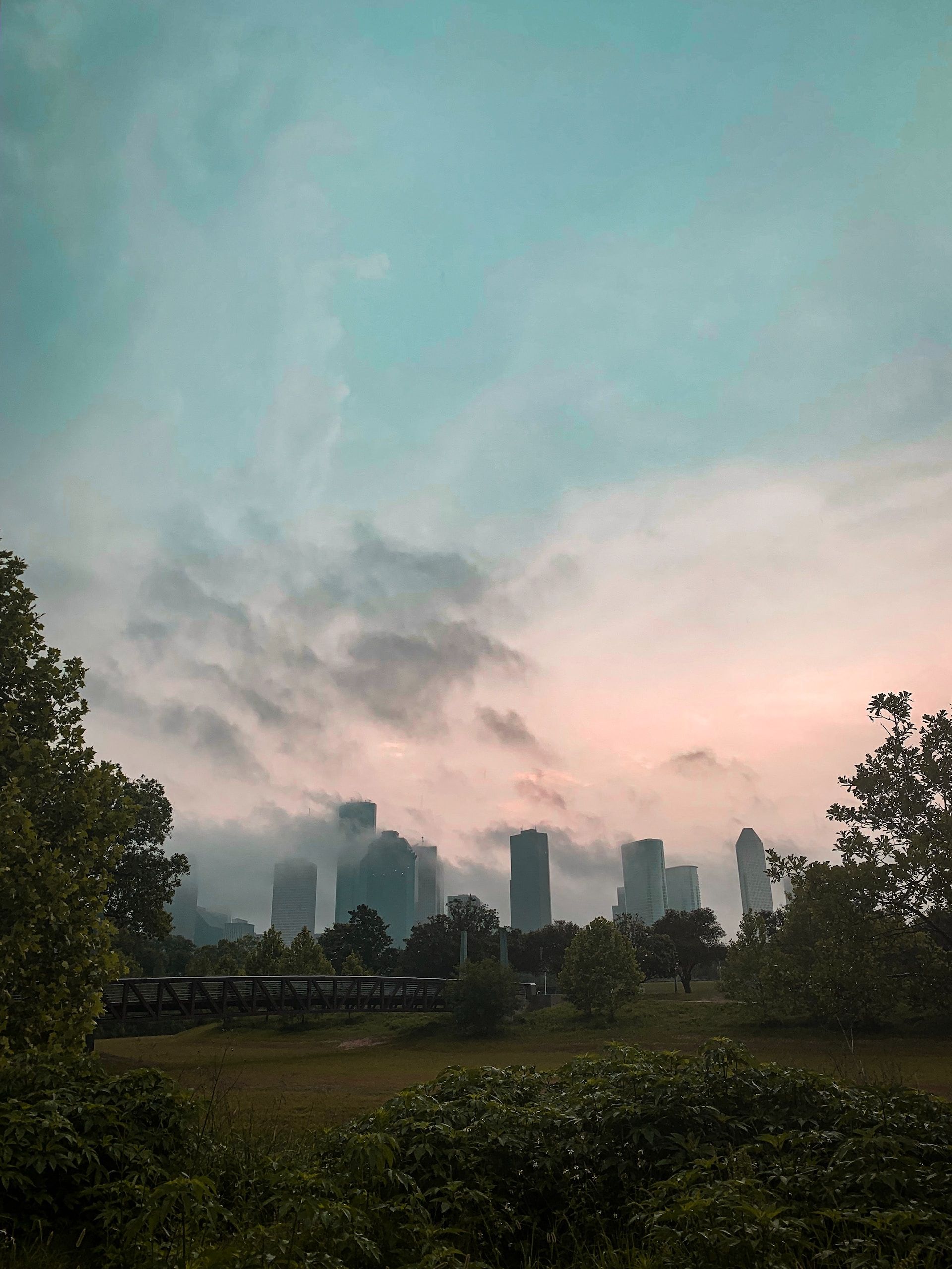 Houston Texas skyline on a foggy morning
The perfect day would start with a Mexican-inspired breakfast of breakfast tacos at one of the many Tex-Mex restaurants in the city.
Afterward, a trip to the NASA Space Center would kickstart a fun-filled morning.
Related: Houston's Sugar Land Suburb Is A Foodie's Paradise
Later, head to Downtown Houston for lunch and then explore the Houston Zoo or the Houston Museum of Natural Science.
In the evening, have dinner then catch a baseball game or concert at Minute Maid Park before ending the day with drinks at a local bar. Alternatively, visitors can head to an escape room in Houston for an evening thrill.
FAQ
Q: What's Houston famous for?
Houston is famous for being the home of NASA's Johnson Space Center from where NASA controls its space missions.
Q: What part of Houston has the best nightlife?
Downtown, Midtown, Montrose, Washington Avenue, and Rice Village have some of the best nightlife in Houston.
Q: What should I not miss in Houston?
Although Houston has lots to see and do, visitors shouldn't miss visiting Space Center Houston, where they'll learn about NASA's space missions and see some used rockets.