With over 15 million acres of wilderness that comprise about 15 percent of the state, California has a lot in store for the outdoorsy. The numerous stunning national parks, forests with tall trees, state parks, and other rugged terrains make for a plethora of majestic backpacking trails, ranging from easy to challenging. So hikers can choose one that is leisurely or strenuous, depending on their experience. But one thing they all promise is breathtaking views of untouched land. However, choosing the best backpacking trails among thousands of contenders can be nerve-wracking. And this list compiles the best backpacking trails in California that can be suitable both for amateurs and experienced hikers.
UPDATE: 2023/04/03 20:49 EST BY OSCAR APONTE
Nature's Playground: A Guide To The 14 Best Backpacking Trails In California
The beauty and majesty of California's wilderness is something that makes being able to backpack in one of the state's idyllic locations a truly wonderful experience. This is why this list has been updated to showcase some of the wonderful trails that shouldn't be left out.
14
Boy Scout Trail Joshua Tree
The 8-mile rocky Boy Scout Trail starts from the Keys West Backcountry Registration parking area and ends near the Indian Cove Campground. The first three miles involve trekking along the Mojave Desert landscape and moving toward the Wonderland of Rocks. At this point, it is advisable to find a camping site since it's hard finding a flat space past this area. After a long rocky descent through the canyon, backpackers enjoy beautiful vistas before the trail makes its way to Indian Cove.
Location: Joshua Tree National Park
Length: 8 miles
Hikers should be prepared for an early sunset and cold nights if they are camping during the off-season.
Related: Guide To Visiting South California's Anza-Borrego Park (And Hiking Its Best Trails)
13
Pacific Crest Trail-Campo To Warner Springs
The Campo to Warner Springs section of the Pacific Crest Trail runs for approximately 104 miles. The hike starts from southern Campo to Hauser Creek, where it is wise to take on the daunting climb in the evening. From Hauser Creek, travelers go to Lake Morena County Park and the pine-forested Mount Laguna. The trail continues meandering to Julian, Scissors Crossing, Barrel Springs, the famed Eagle Rock, and Warner Springs.
While in Warner Springs, adventurers can camp, go shopping for essentials at the mini-mart, or resupply if they want to continue with the adventure.
Location: Pacific Crest National Scenic Trail
Length: 104 miles
12
Duck Lake Pass Trail
Duck Lake Pass Trail starts with switchbacks and stretches along Skelton Lake. From this lake, adventurers head to Barney Lake, sitting at the base of Duck Pass, and find camping spaces at the eastern fork of the lake.
After an overnight camping experience, visitors wake up to a stunning sunrise and majestic reflections of snow-capped mountains in the still waters. The ascent to Duck Pass provides vistas of far-off mountains and the lake basin below. Once the pass is over, adventurers see the impressive Duck Lake surrounded by peaky mountains.
Location: Inyo National Forest
Length: 10 miles
Related: 10 Top-Rated Hikes You Can Take In Lassen National Park
11
Buckeye Trail
Fallen log in Los Padres National Forest, California
Buckeye Trail is an out-and-back 12.6-mile track near San Simeon in California. The first few miles are exhausting with little shade cover. But this can be made effortless if travelers start this adventure earlier in the morning when the temperatures are cool. Since most creeks along the trail are dry, hikers should bring enough water to get them to Villa Creek during dry seasons. As backpackers descend to Villa Creek, they marvel at the gorgeous redwoods and gushing creek.
Location: Los Padres National Forest
Length: 12.6 miles
Backpackers should wear long pants, carry insect/bug repellents, and beware of poison oak.
10
South Fork Trail
n"">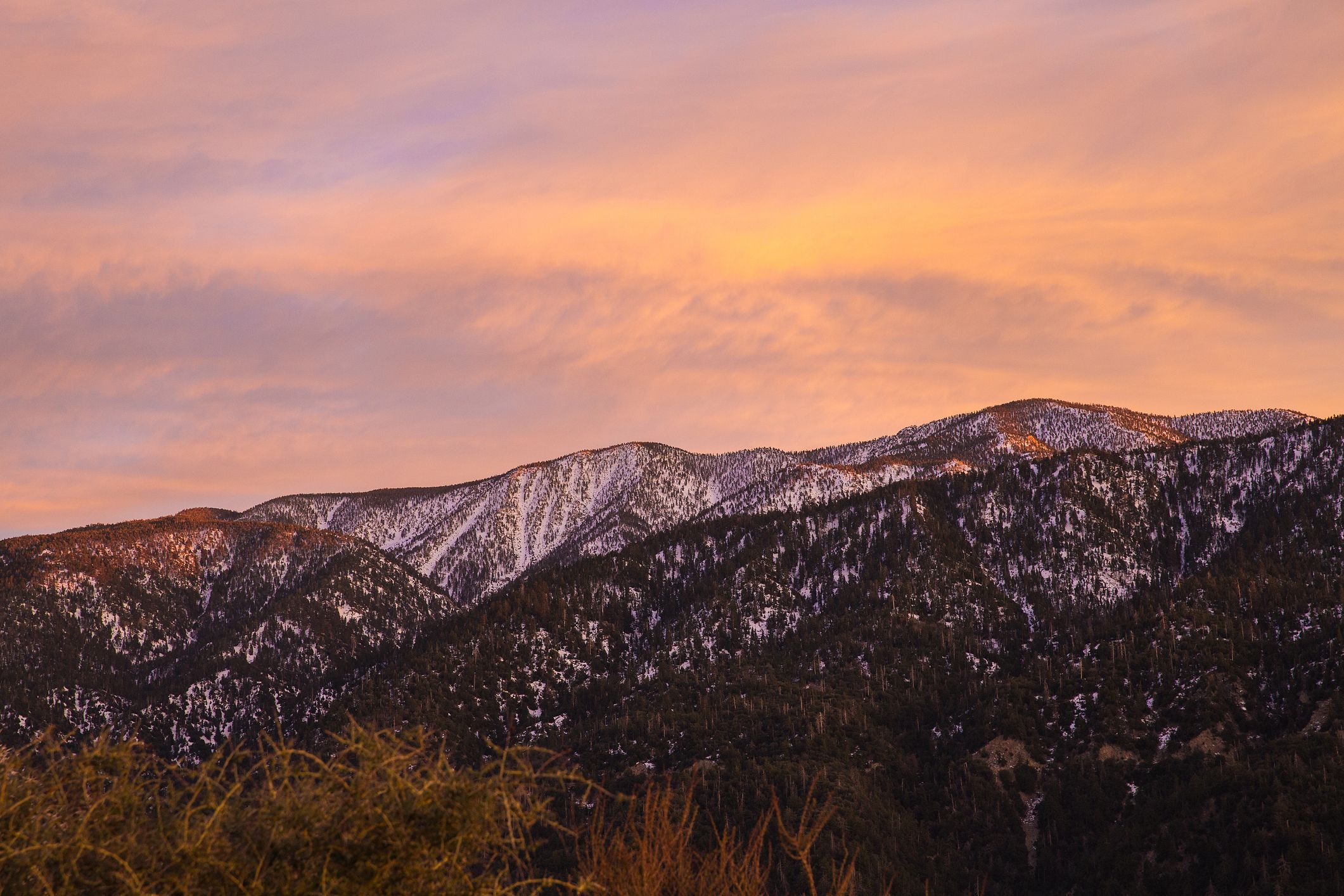 Dusk over San Gorgonio Mountain, California
The South Fork Trail is a 21.3-mile loop trail that leads adventurers to San Gorgonio Mountain. This trail is completed in two to three days while travelers acclimatize and camp at Lodgepole, Dry Lake, or Trail Flat. Adventurers can find water at the seasonal creeks and at the Lodgepole Spring.
South Fork Trail is challenging because of the changing altitude, backpack weight, high winds, and rugged terrain. However, the expansive meadows and panoramic views from San Gorgonio Mountain make up for the challenging trek.
Location: San Bernardino National Forest
Length: 21.3 miles
Related: Discover Northern California With The Great Shasta Rail Trail
9
Trans-Catalina Trail
n"">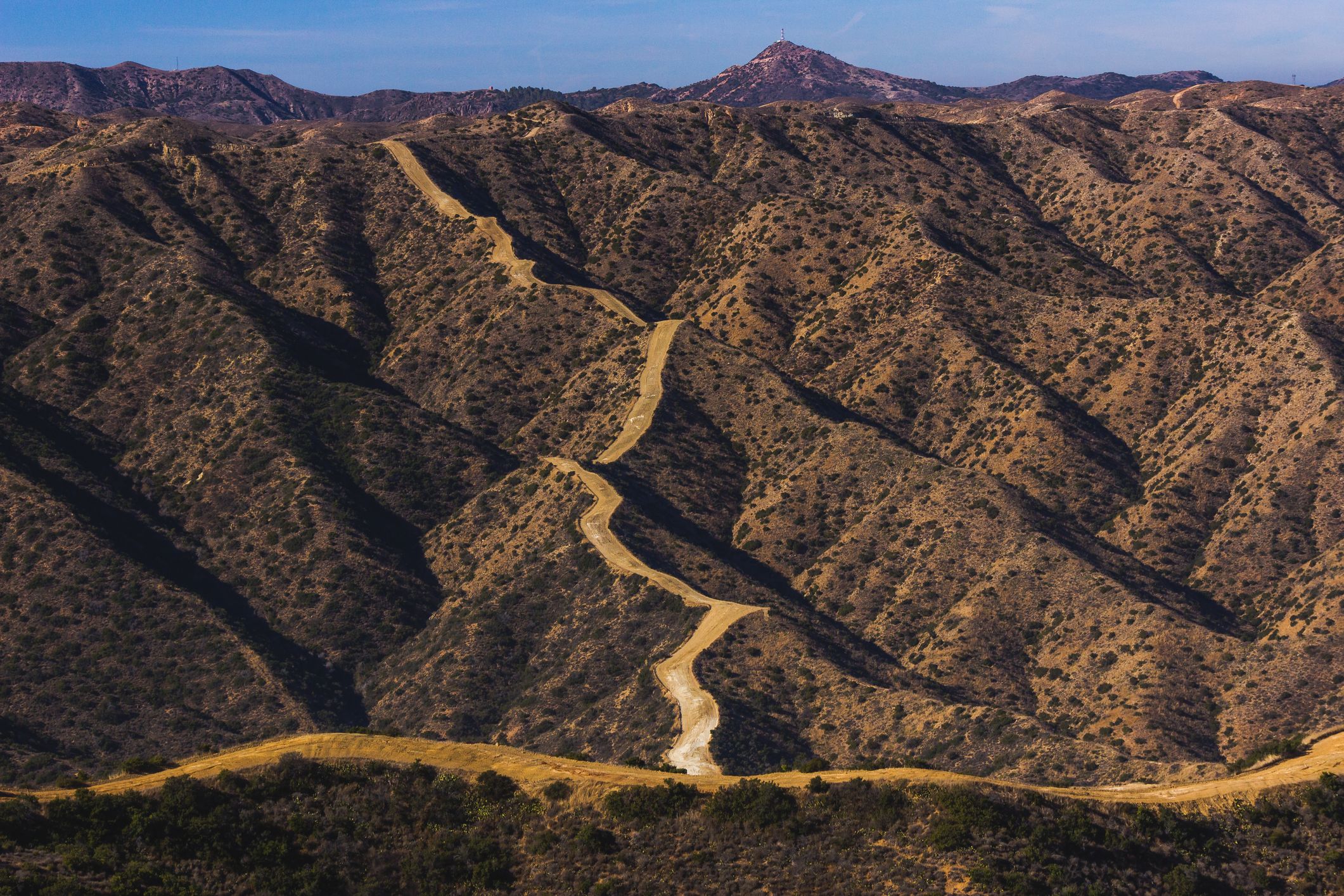 Catalina Beach Trail, California