When someone thinks of France, they are sure to think of amazing cheeses and fairy-tale villages. But like many European nations, France has a deep royal history running through the modern nation that extends past its cuisine. Evident in its architecture and ruins, France is a history buff's dream. From Roman ruins to enchanting villages, there are many ways to engage with the past of France while visiting the county. The most royal way, however, is to tour some of the royal sites. So, without further ado, here are 10 of the most famous French castles to visit when exploring the beautiful country!
10
Château De Chambord
Chateau de Chambord, Loire valley, France
Located in Chambord, France, it costs €16 to tour this castle and its gardens. The architectural pursuit began in 1519 under the orders of the young François I. The castle includes an impressive double helix staircase reminiscent of the work of Leonardo da Vinci. While the building escaped destruction during the French Revolution, much of the original furniture was sold during that era.
Address:
Château, 41250 Chambord, France

Cost:
€16
9
Château De Haut-Koenigsbourg
A photo of the castle of Haut Koenigsbourg during mid-day. 
This middle-aged castle will transport all individuals into the past, with its drawbridges and spiral staircase remaining intact after all this time. Since its original construction in the 12th century, this mountain fortress has overseen many royal rivalries and battles and lives to tell the tale through the preservation of its ever-changing walls. This historic castle, now open to the public for tours, remains an emblem of Alsatian heritage.
Address:
D159, 67600 Orschwiller, France

Cost:
€9
8
Château De Carcassonne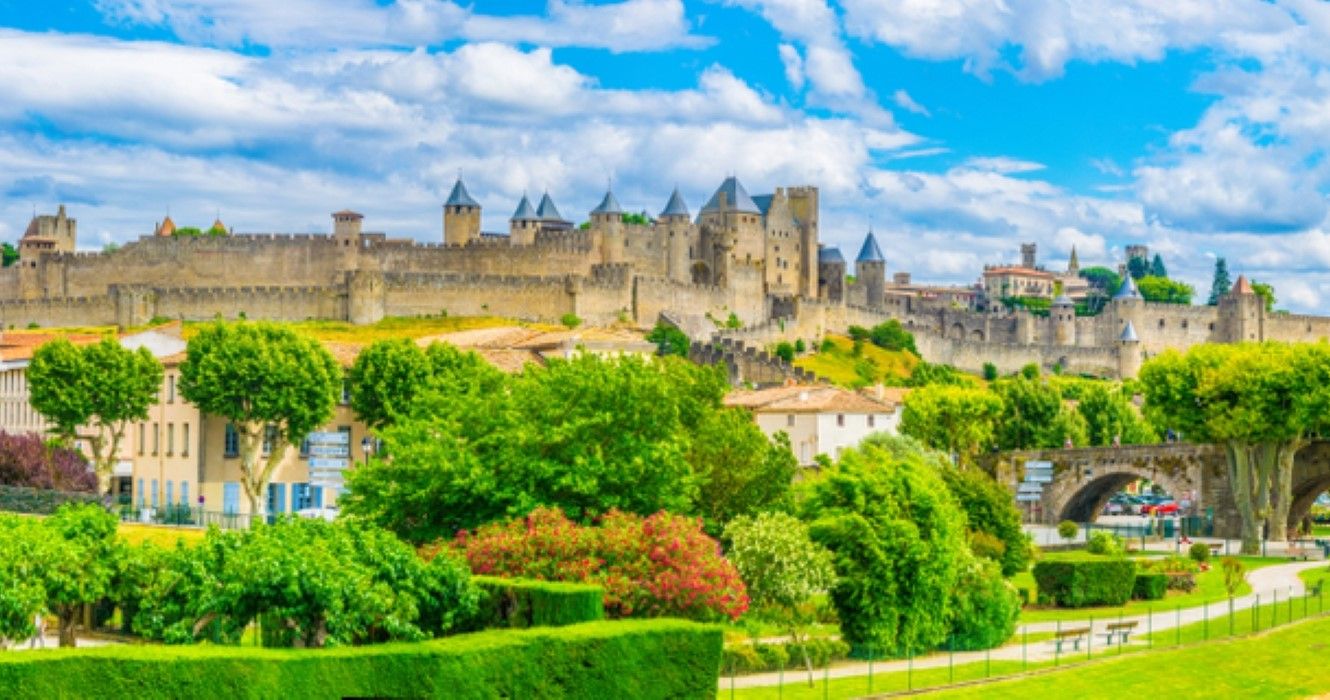 Old town of Carcassonne, France
The city of Carcassonne is preserved as one of France's medieval territories, fortified by the Romans in the 3rd century. The architecture of the castle, as well as the design of the entire town, has placed Carcassonne on UNESCO's list of world heritage sites. The town has been under the rule of the Romans, Visigoths, and Crusaders since its settlement 2,500 years ago. The town became a part of France in the year 1247 and was restored by the government in the 1800s.
Related: 10 Best Things To Do In Castle Combe, England
7
Château De Thil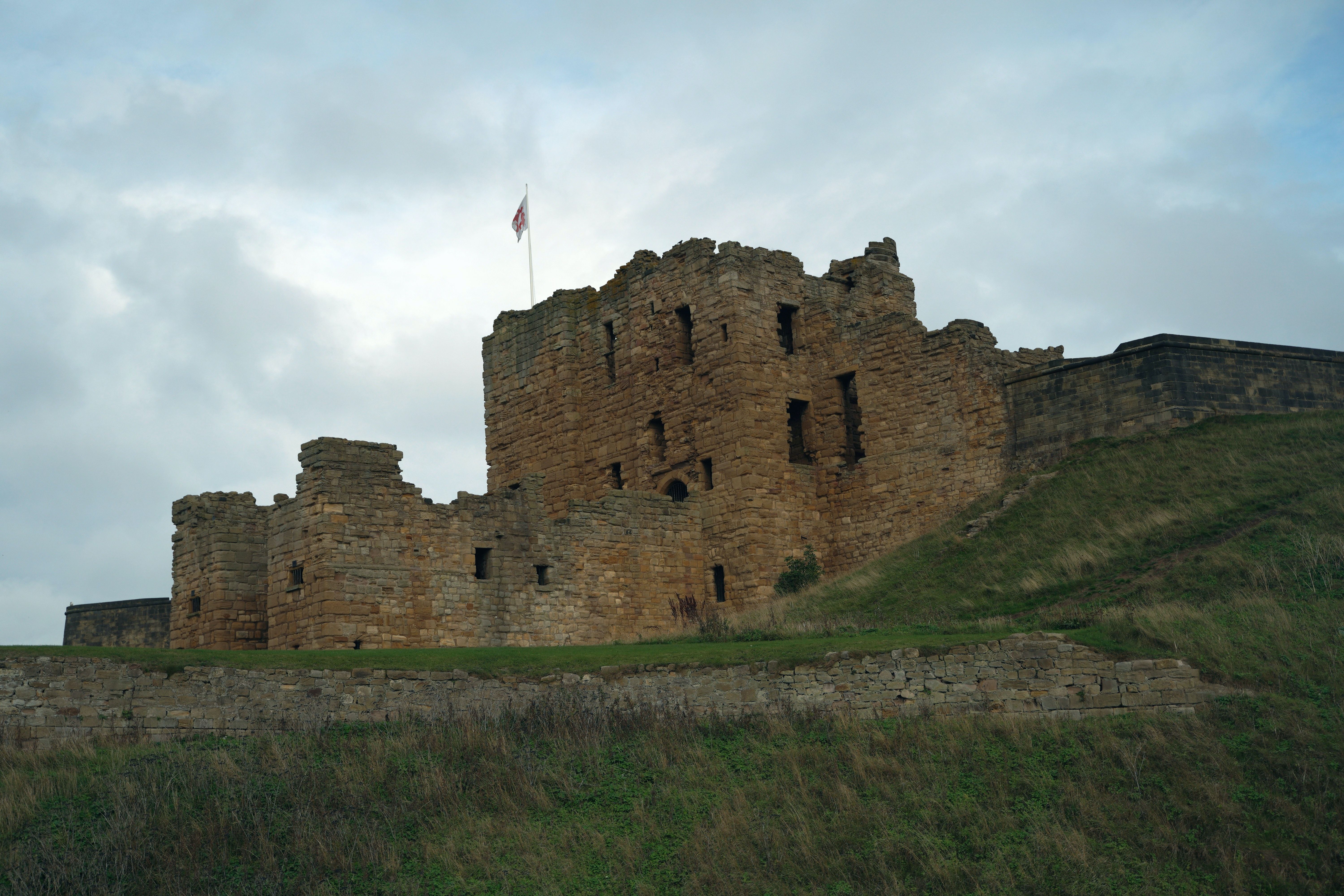 A photo of medieval French ruins in daylight. Photo by Cameron Gawn via Pexels. 
The Château de Thil is considered the oldest castle in France and is still being studied by architects and archeologists today. The castle's destruction signifies the local conflicts of the historic Burgundy territory, which consisted of East Germanic people in the late Roman period and was officially annexed by France in the 17th century. The Château de Thil is located a few miles west of Dijon and is close to other historical landmarks that are open to the public.
Address:
1 Chemin de Thil, 21390 Maison Dieu, Vic-sous-Thil, France

Cost:
€4
6
Château De Vaux-le-Vicomte
Chris Linnett on
Unsplash
."">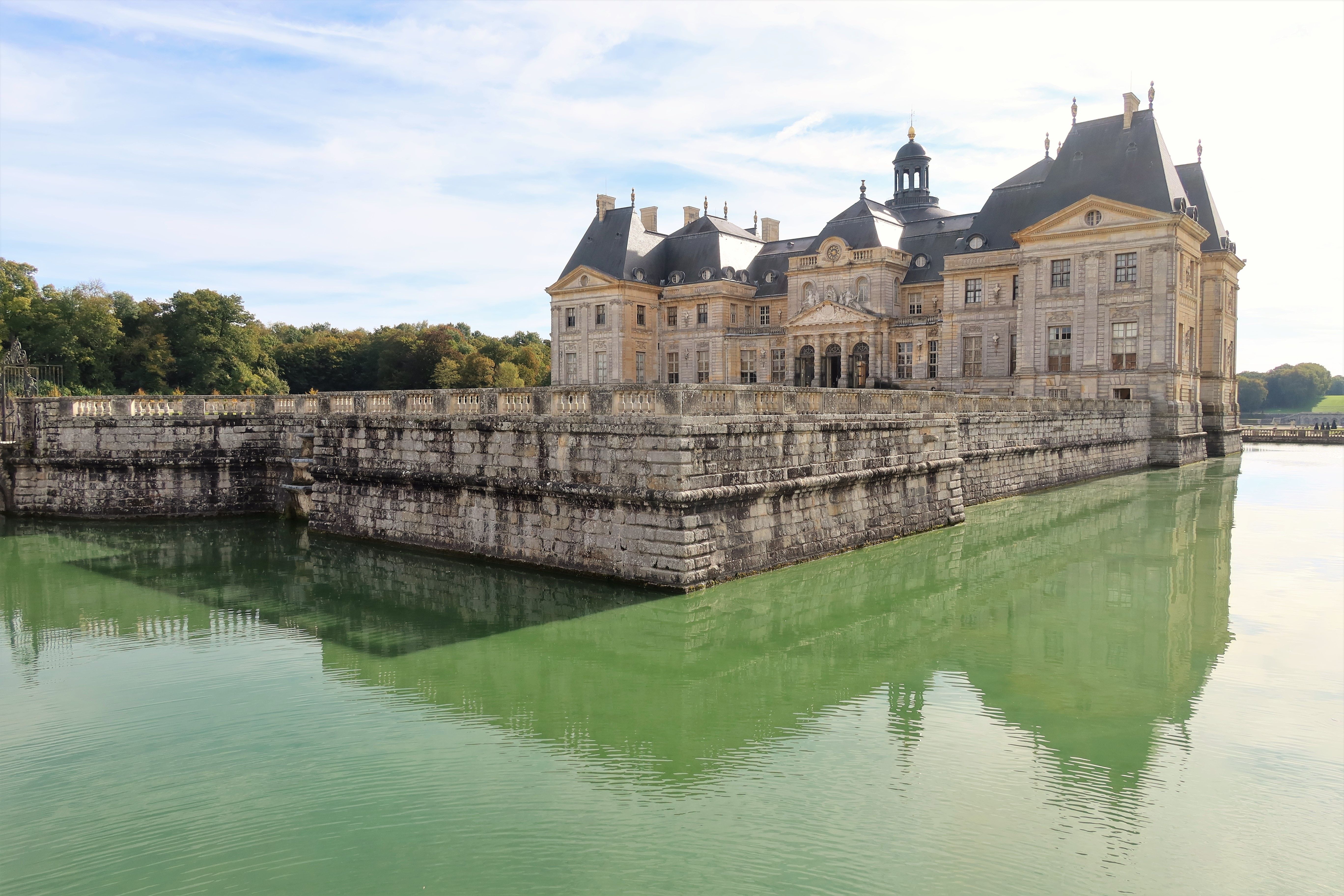 Château de Vaux-le-Vicomte from water, during day. Photo by Chris Linnett on Unsplash.
The largest private estate on France's list of Historical Monuments, Château de Vaux-le-Vicomte is definitely worth a visit. The French Formal Gardens located on this castle's estate were the inspiration for the gardens in Versailles. The castle offers romantic candle-lit evenings for lovers exploring France, water shows, and wooden games for travelers looking for some family fun. They also offer an incredible Easter egg hunt on their estate!
Address:
77950 Maincy, France

Cost:
€17
5
Château De Fontainebleau
Fontainebleau Castle in daylight
This gorgeous castle was rebuilt by François I in the 1500s, but has medieval origins dating prior to the young king. Of all of France's castles, Château de Fontainebleau remains the most completely furnished and provides insight into the interior design tastes of Marie-Antoinette. The castle includes more than 1,500 rooms and 130 hectares of gardens. Full price entry to the apartments and the Napoleon I museum costs €14.
Address:
77300 Fontainebleau, France

Cost:
€14
Related: Beyond The Eiffel: Top 10 Must-See Natural Wonders In France
4
Château De Mont Saint-Michel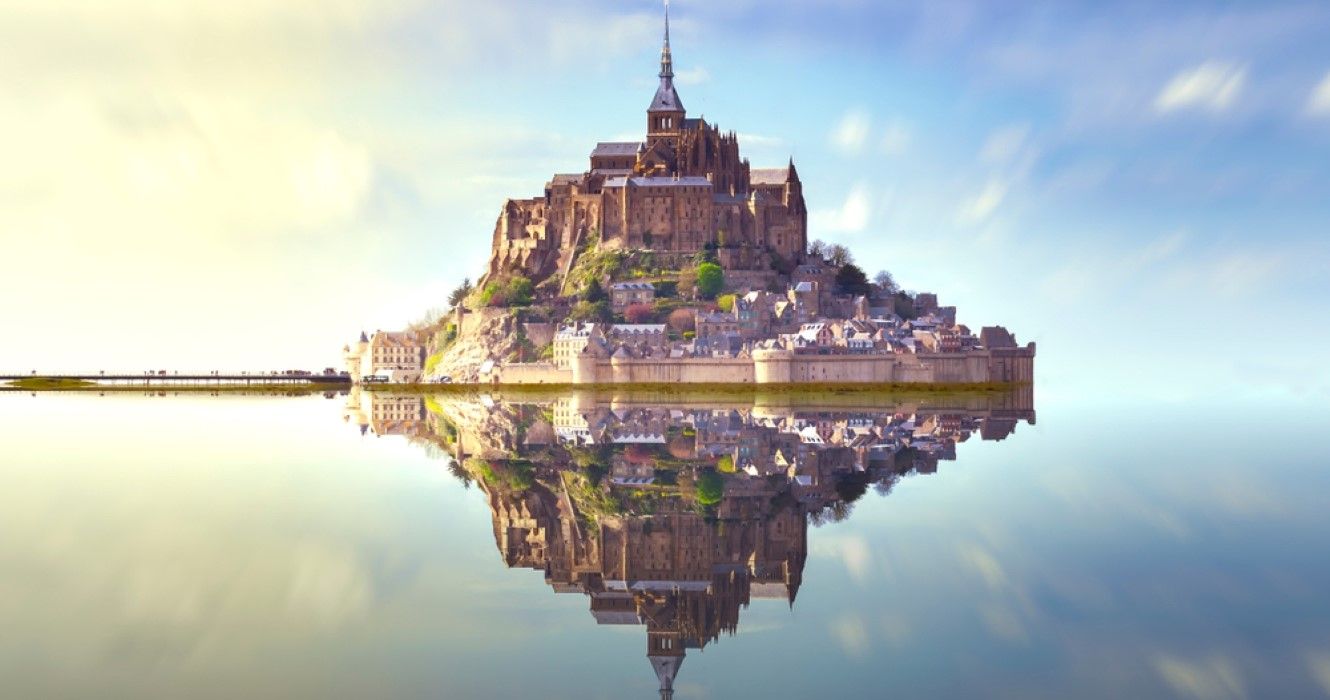 Mont Saint Michel Bretagne, France
Located on an island in Normandy, Mont Saint-Michel is the perfect weekend trip, with options to spend the night in the rocky medieval village. Known for its importance as a medieval Christian site, the island was attacked in many wars over the centuries. Notably, England attempted to seize Mont Saint-Michel countless times during the Hundred Years War but was never successful due to the abbey's fortifications. Today, the site is listed as a World Heritage Site and is open to the public.
Address:
0170 Mont Saint-Michel, France

Cost:
€11
3
Château De Roquetaillade
Arvid Olson from
Pixabay
. "">
Château de Roquetaillade during day
The first castle built on this land was by Charlemagne, but none of that original structure remains today. The current castle, which has been inhabited by the same family for the past 7 centuries, was constructed by English King Edward I in 1306. It has been open to the public for tours since 1956, and most visitors will spend about an hour or two exploring the fort. It is open to visitors year-round in Mazères, France.
Address:
Roquetaillade, 33210 Mazères, France

Cost:
€9.50
2
Château De Angers
Clemens van Lay on
Unsplash
. "">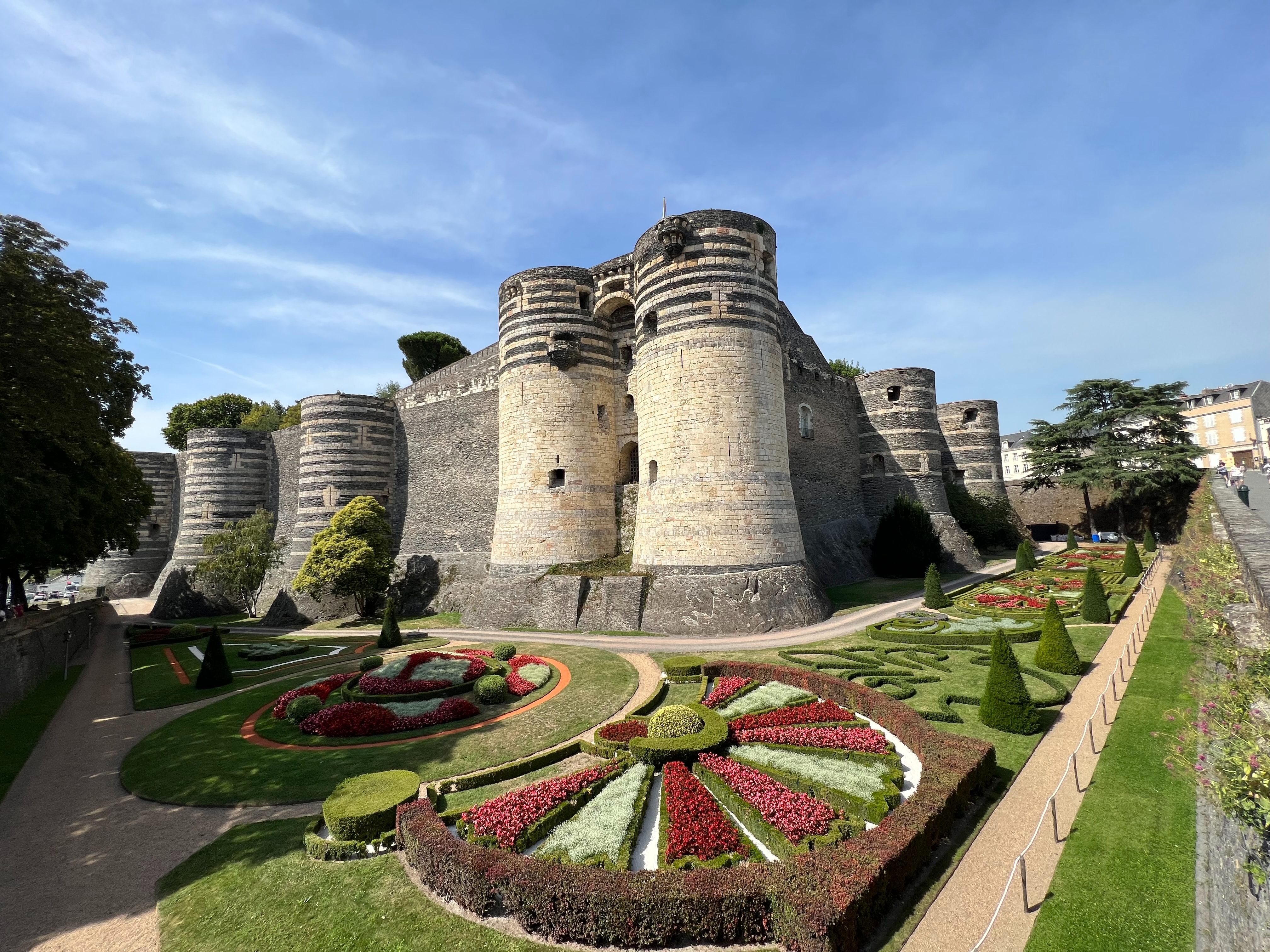 Château de Angers in day, with gardens and fortress visible
Construction of this castle began in 1230 under orders of Blanche of Castile and her young son, Saint Louis. The Apocalypse Tapestry, which is on display at Château de Angers, was commissioned by Louis I, Duke of Anjou, in 1375. It tells the story of the Apocalypse from the Old Testament's Book of Revelation in a 100-meter tapestry that remains well-preserved in the modern day. The site also includes incredible gardens that are open for exploration.
Address:
2 Prom. du Bout du Monde, 49100 Angers, France

Cost:
€8.50
Related: Exploring Joseon Royalty: A Guide to Seoul's Palaces
1
Château De Versailles
Palace of Versailles In France
This must-see French site is perhaps the most famous of France's royal castles. The Palace of Versailles is well worth the visit, as it is one of the most extravagant sites in Europe. When visiting, a tourist would be remiss to skip out on the gardens and fountains, which are as grand as the interior hall of mirrors of bed chambers that housed French royalty until the revolution. Construction of this castle started under King Louis XIV in 1661.
Address:
Place d'Armes, 78000 Versailles, France

Cost:
€19.50